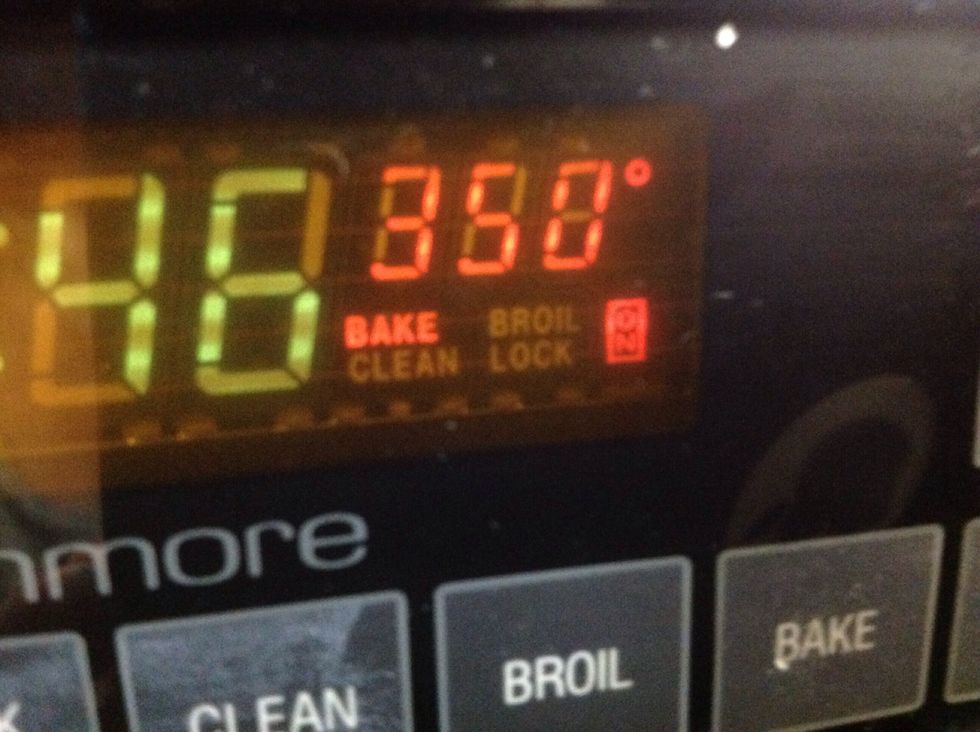 Set oven to 350 degrees.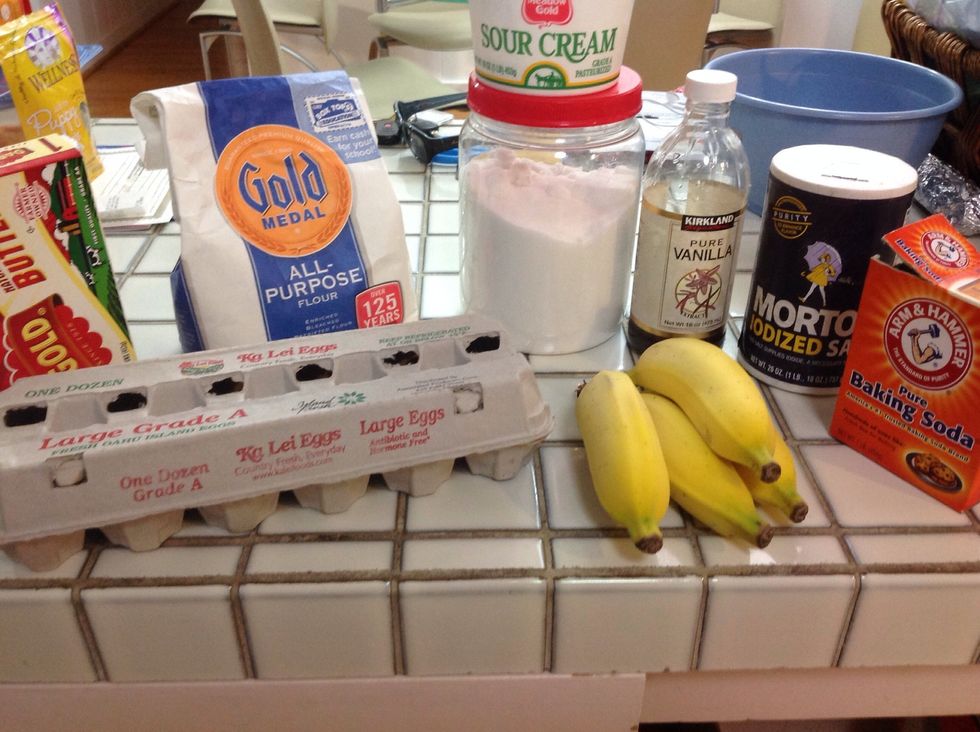 The first thing you need to do is gather the ingredients: butter, sugar, eggs, vanilla, flour, baking soda, salt, mashed bananas, and sour cream.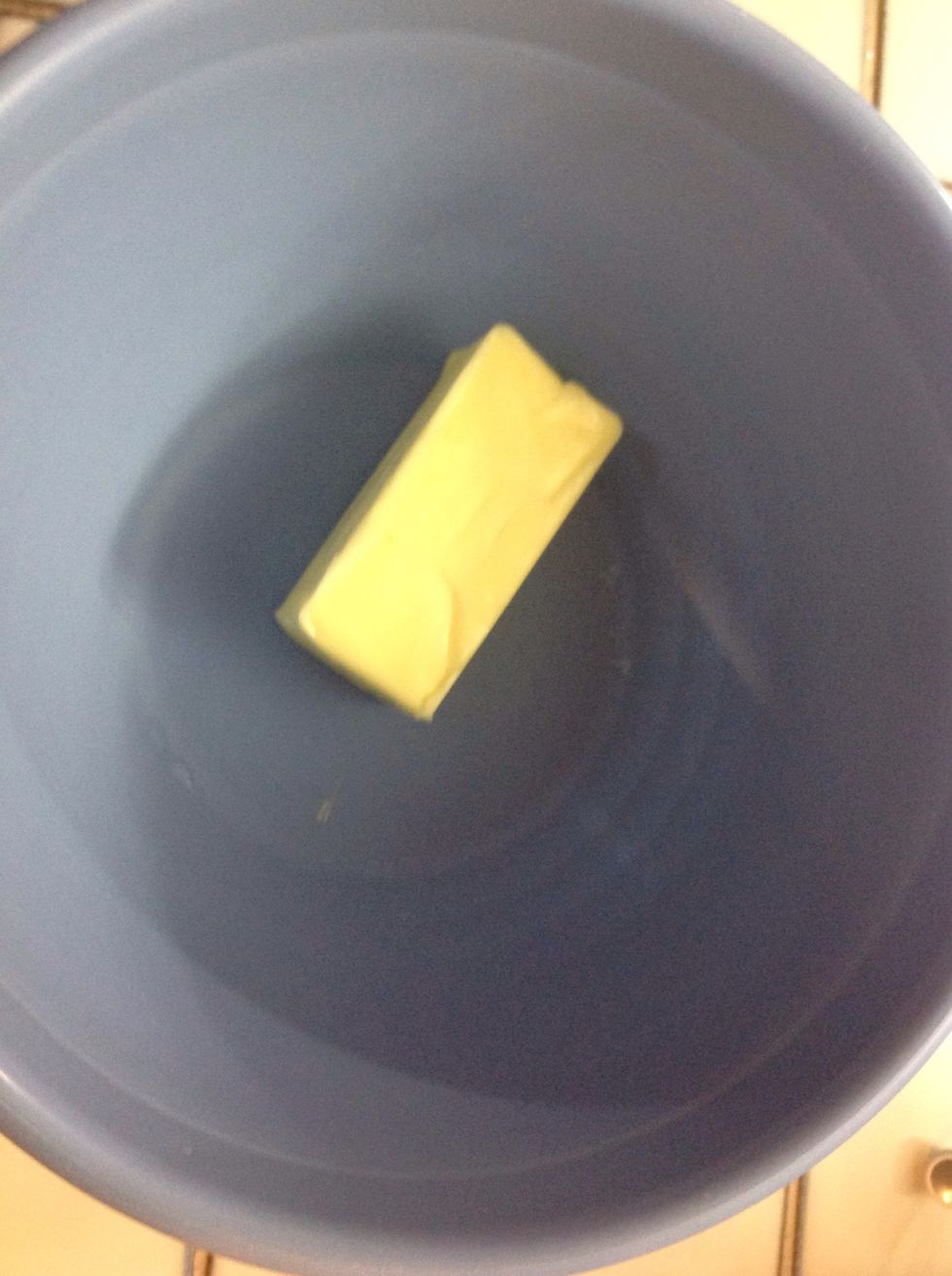 Wait till the butter is soft, then add the sugar.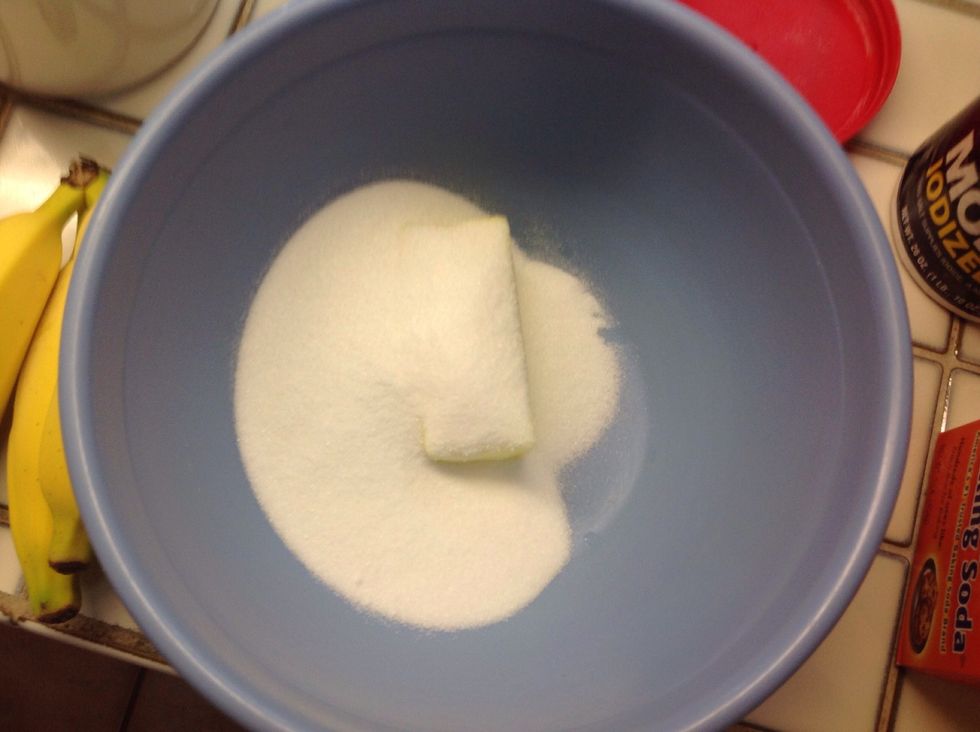 Use a spoon to mix the butter and sugar together till it is nice and smooth.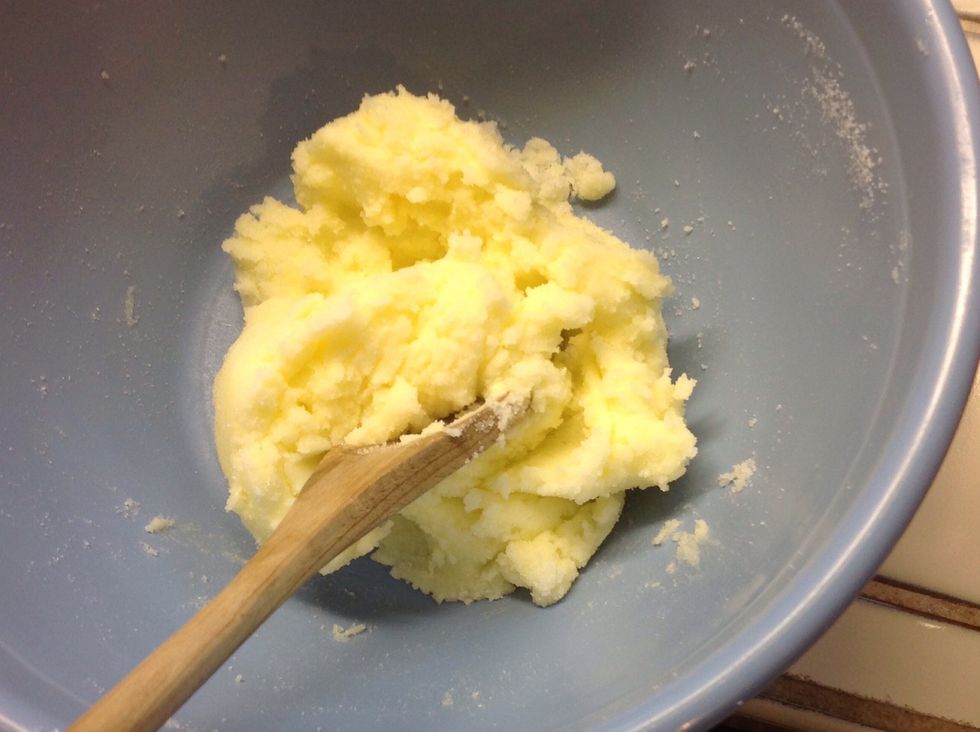 You mix it till it all creams together and looks like this.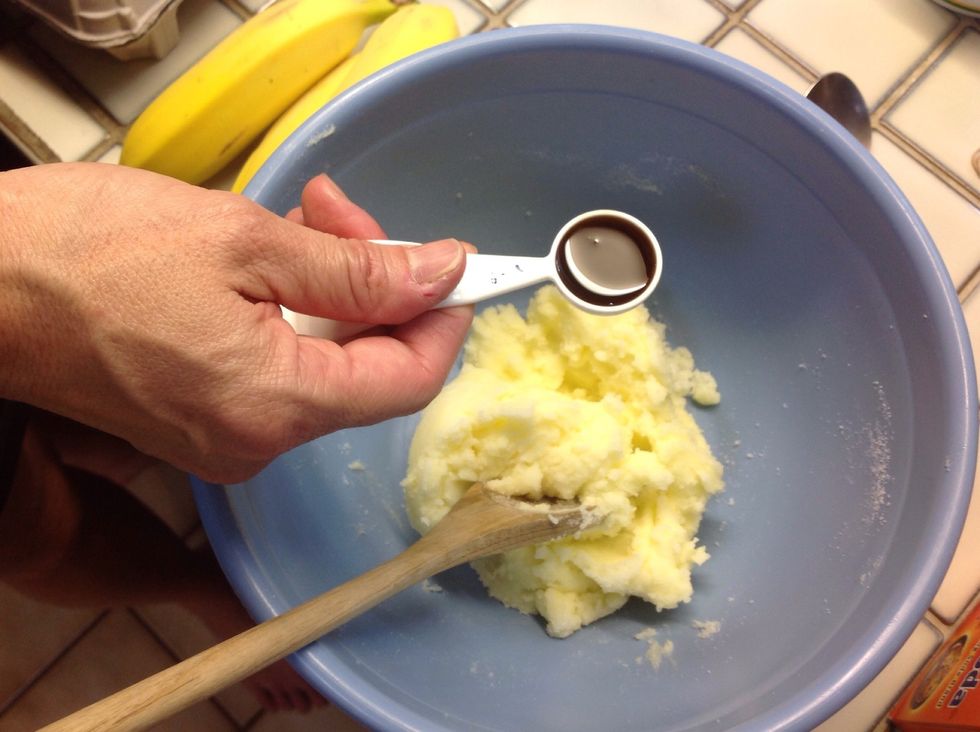 Add a teaspoon of vanilla.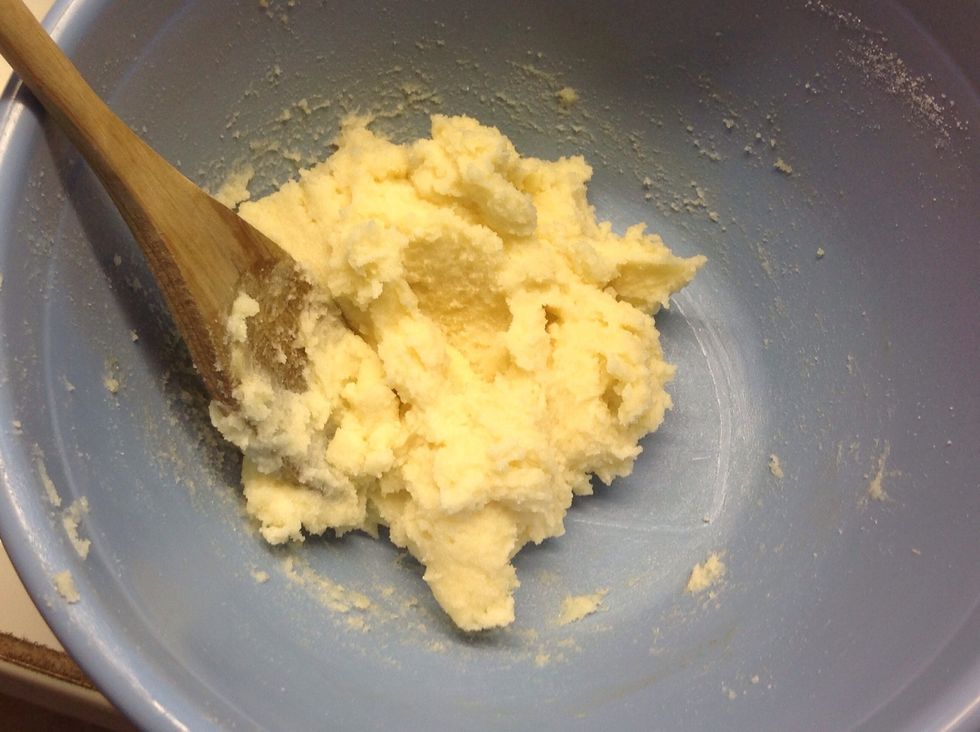 It won't really change much, but mix the batter together until you can't see any of the vanilla.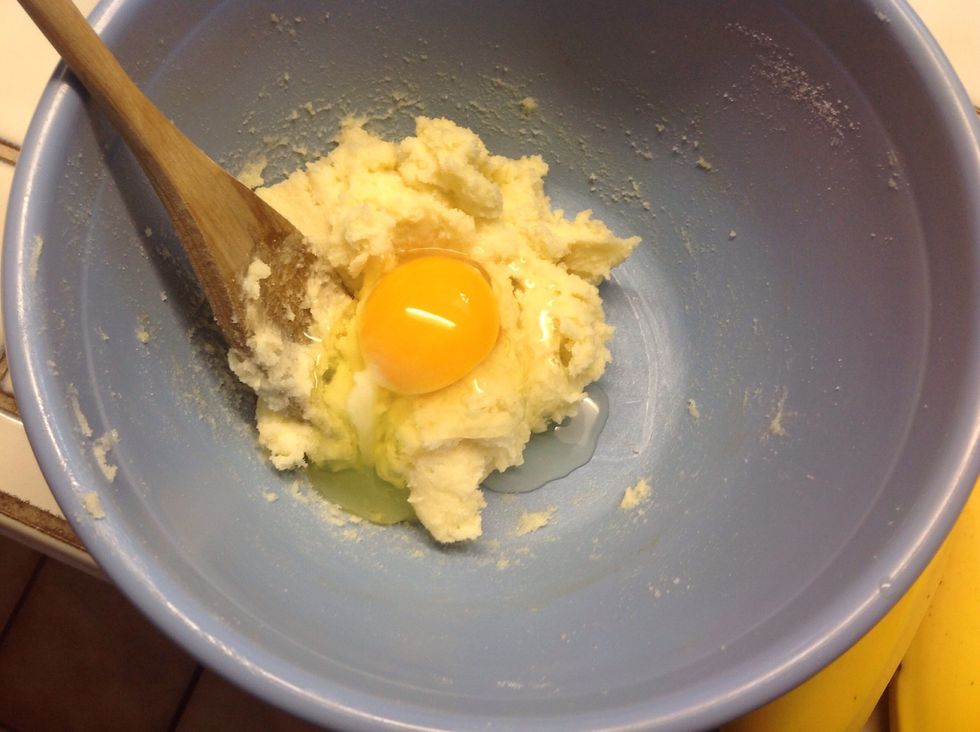 Add one egg at a time then stir.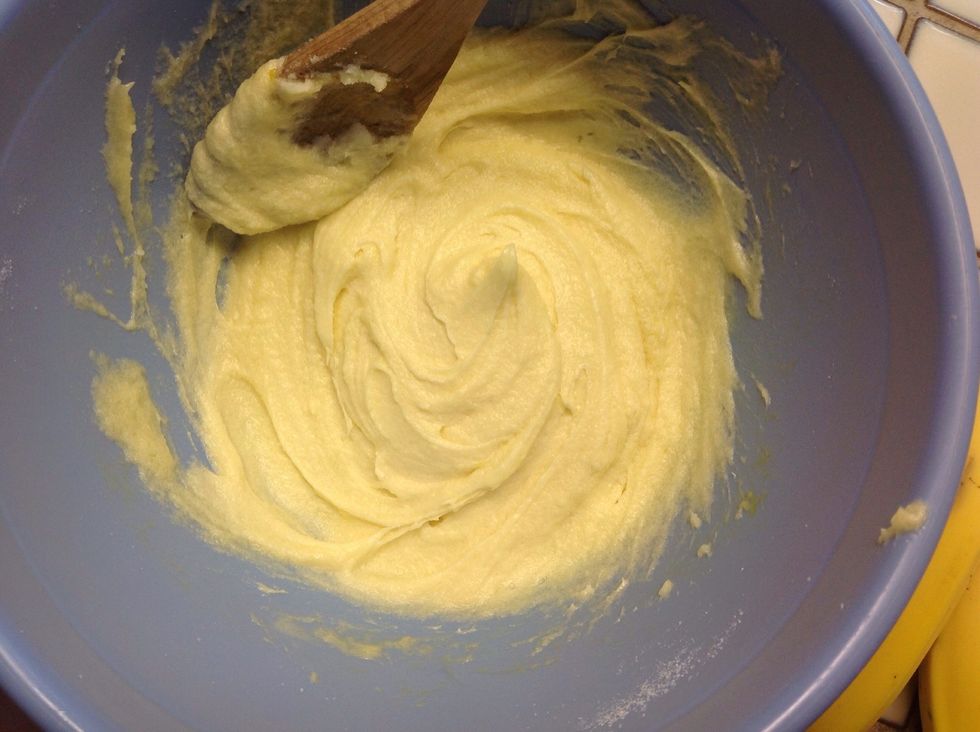 Mix it until it looks smooth and you cannot see any egg.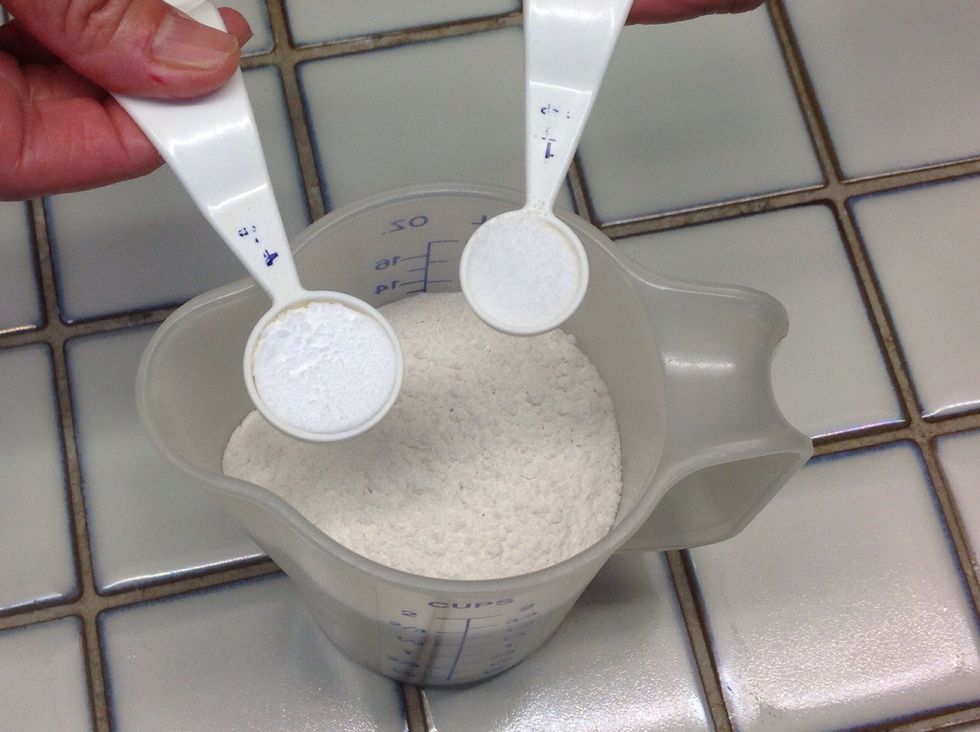 Then in a separate cup, pour in flour, baking soda, and salt. Mix this concoction with a chopstick or whisk.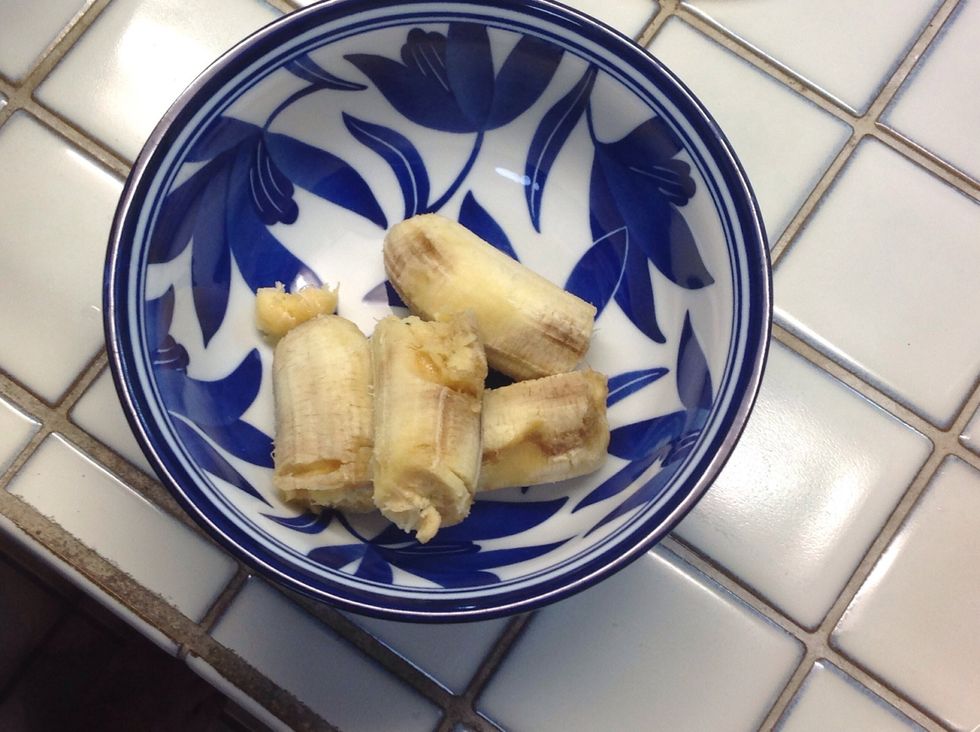 In another bowl mash up your bananas. It is okay if the bananas are brown. They have better taste.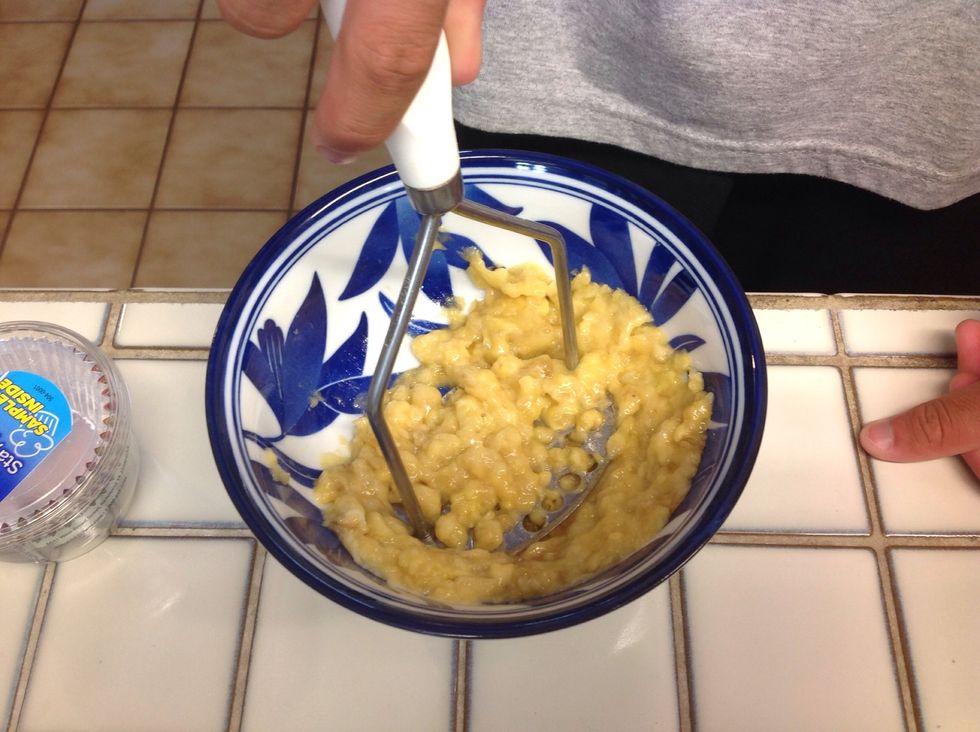 Mash it until you can see no big pieces of the banana.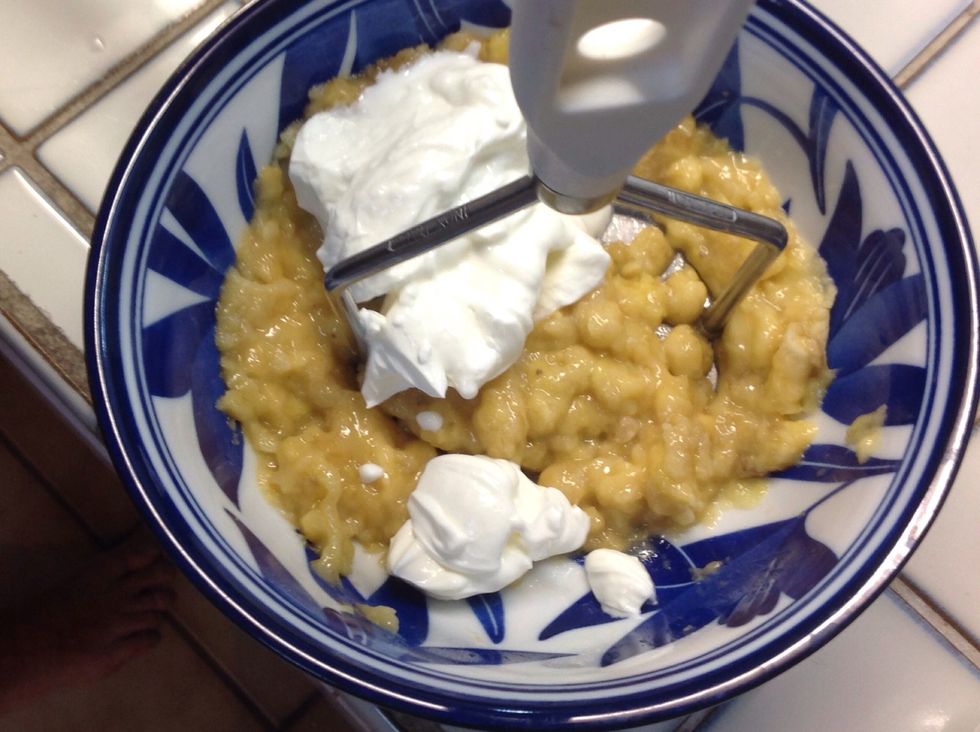 Put the sour cream in the mashed banana and mix.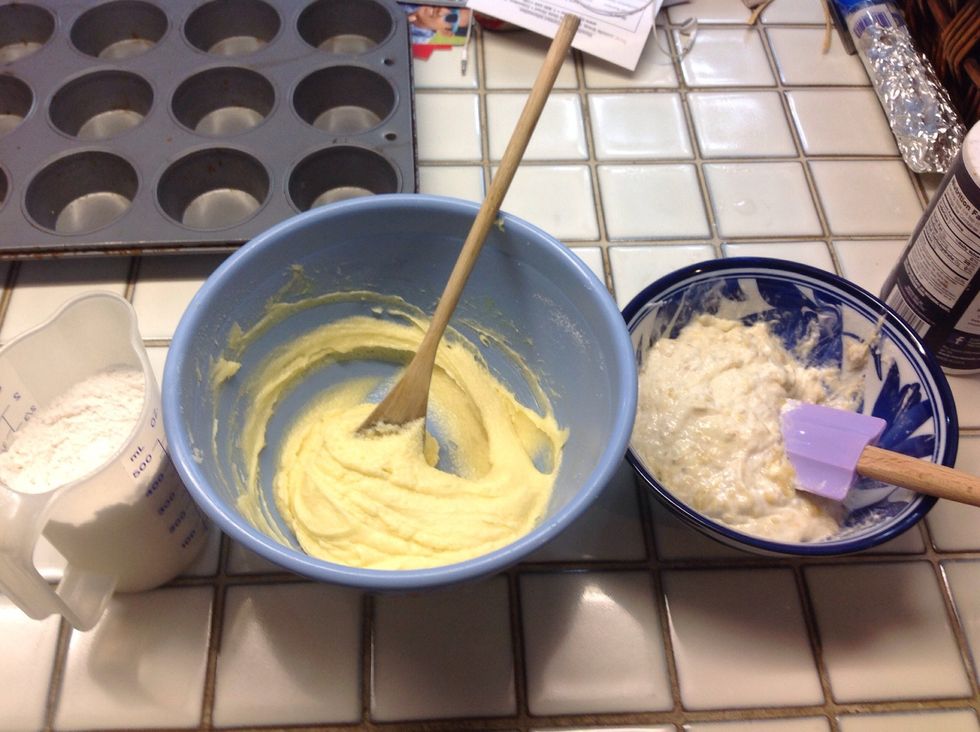 Add the dry ingredients to the butter and sugar first. Then you will mix in the banana and sour cream. Alternate this process and remember to end on the dry ingredients (see the next two pictures).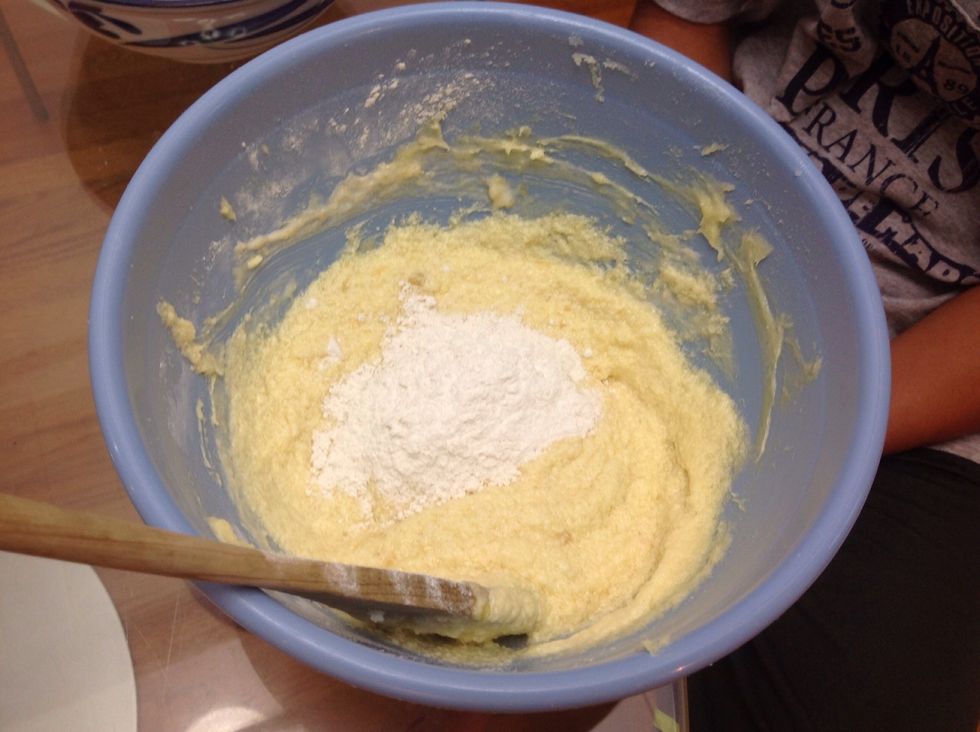 Dry mixture.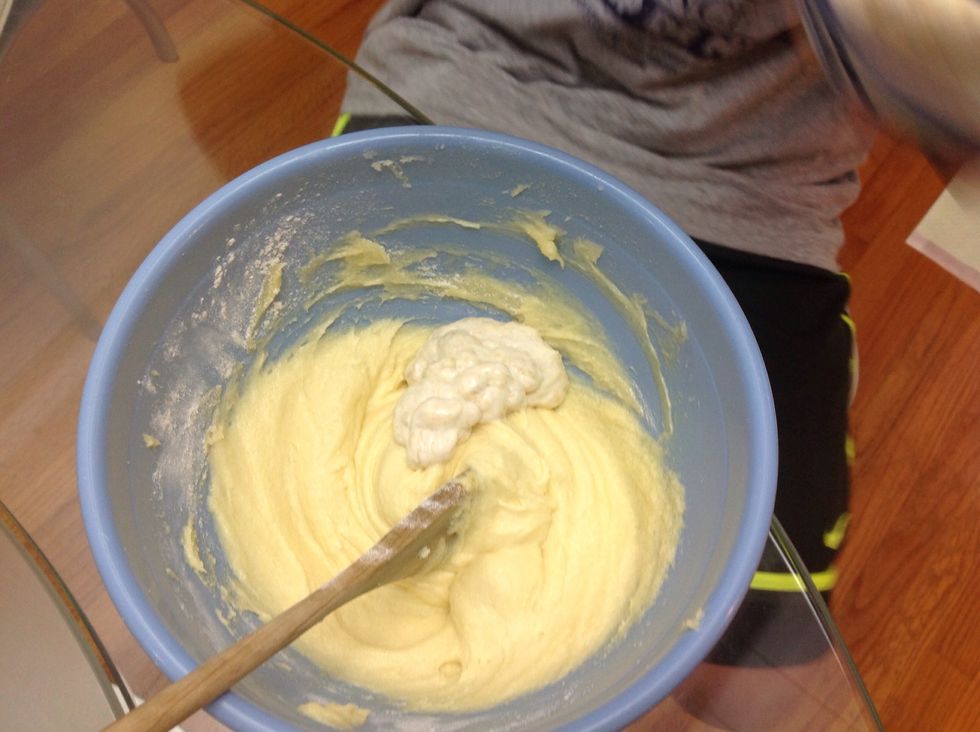 Banana mixture.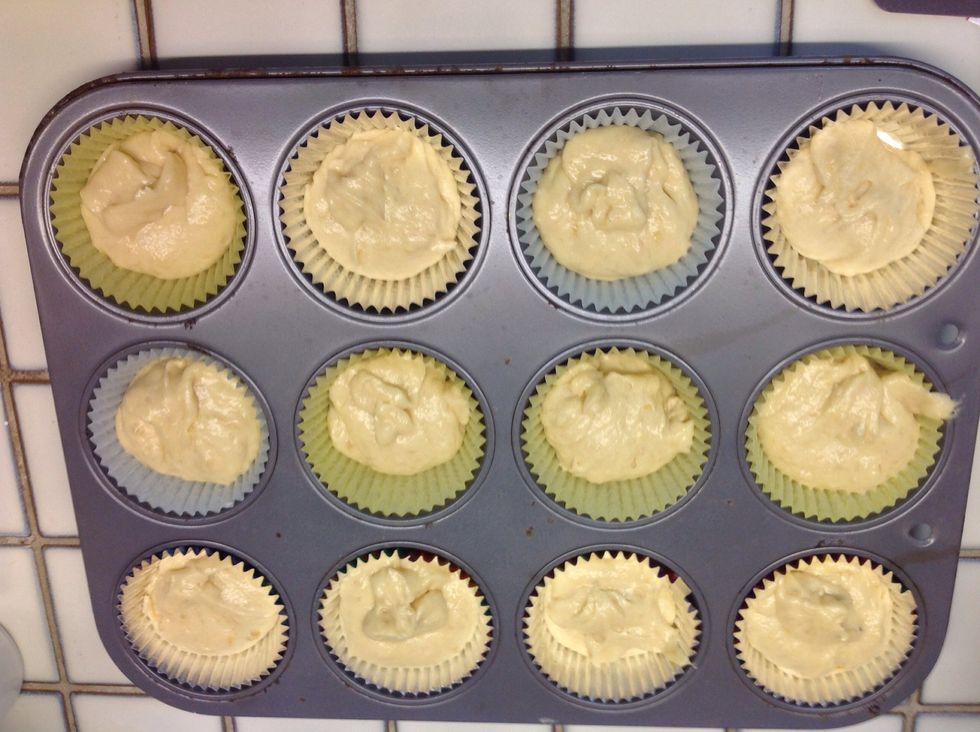 When done mixing all the ingredients, lay out the cupcake holders and pour your batter into the cups about 3/4 of the way to the top.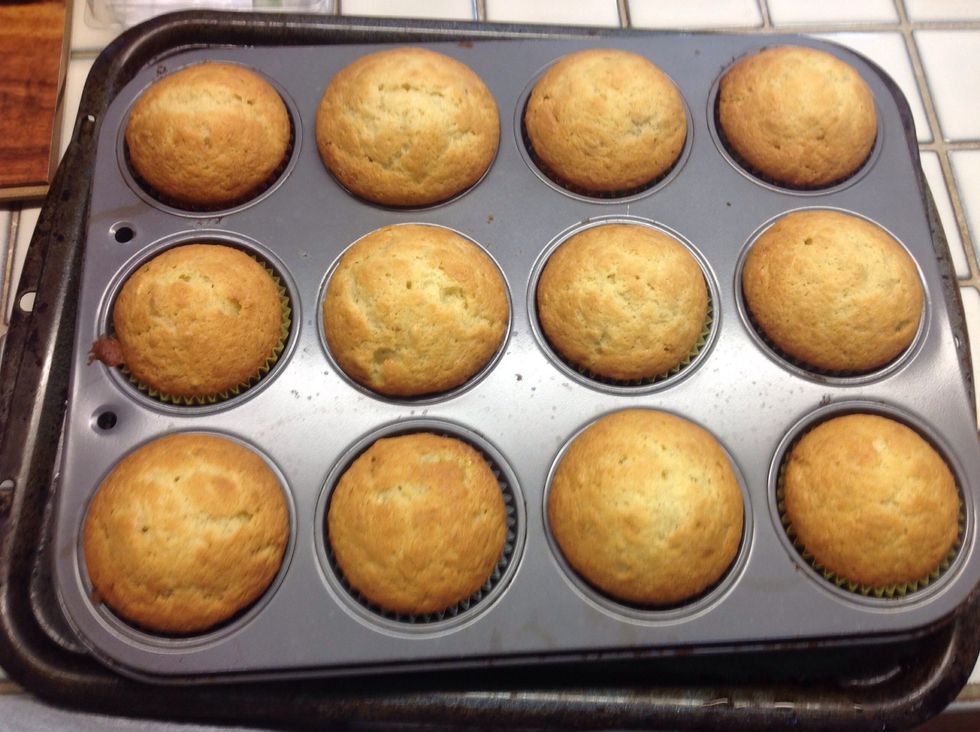 Bake it for 25 minutes until the top is a golden brown. Remove it from the oven and let it cool down. Once it cools you can enjoy your banana muffins!
One stick of butter
2 eggs
1 banana
Vanilla
1/2 Salt
2 cups of flour
3/4 Baking soda
Sugar
1/3 sour cream