Here are your ingredients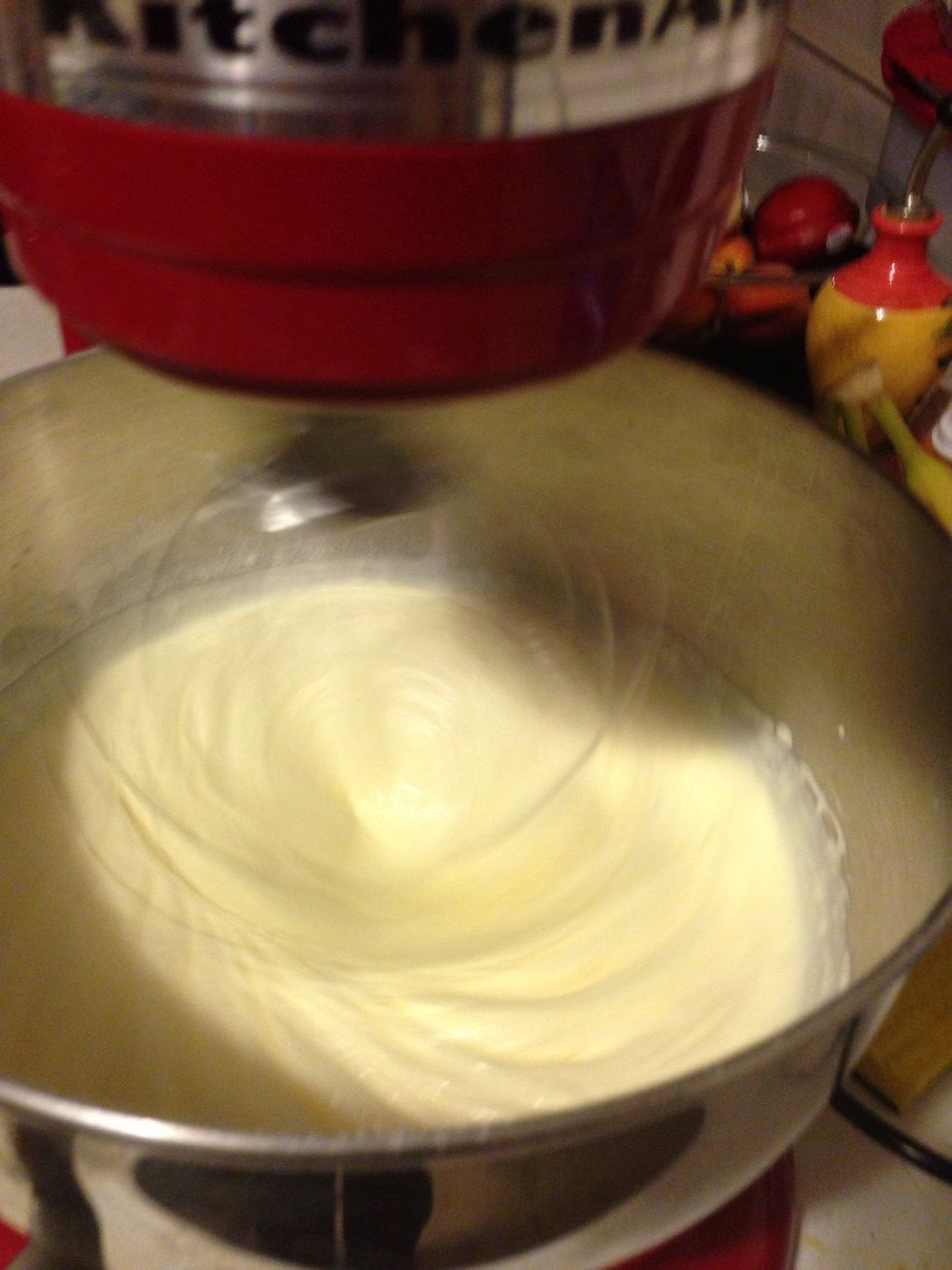 Add 3 cups of whipping cream to a mixing bowl. Whip until mixture starts to thicken.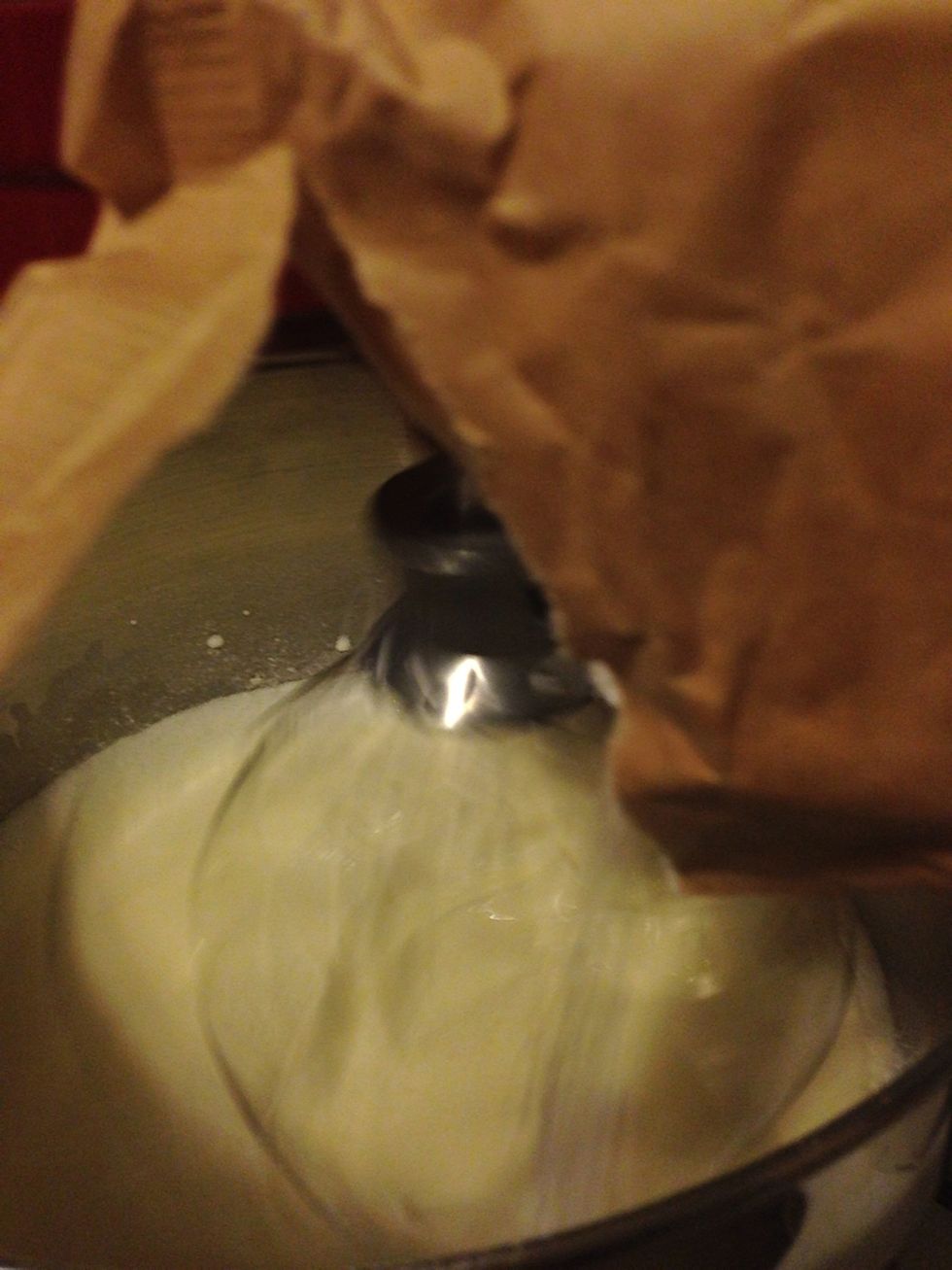 As whip cream is thickening (medium speed), add both packages of pudding gradually. Continue to mix.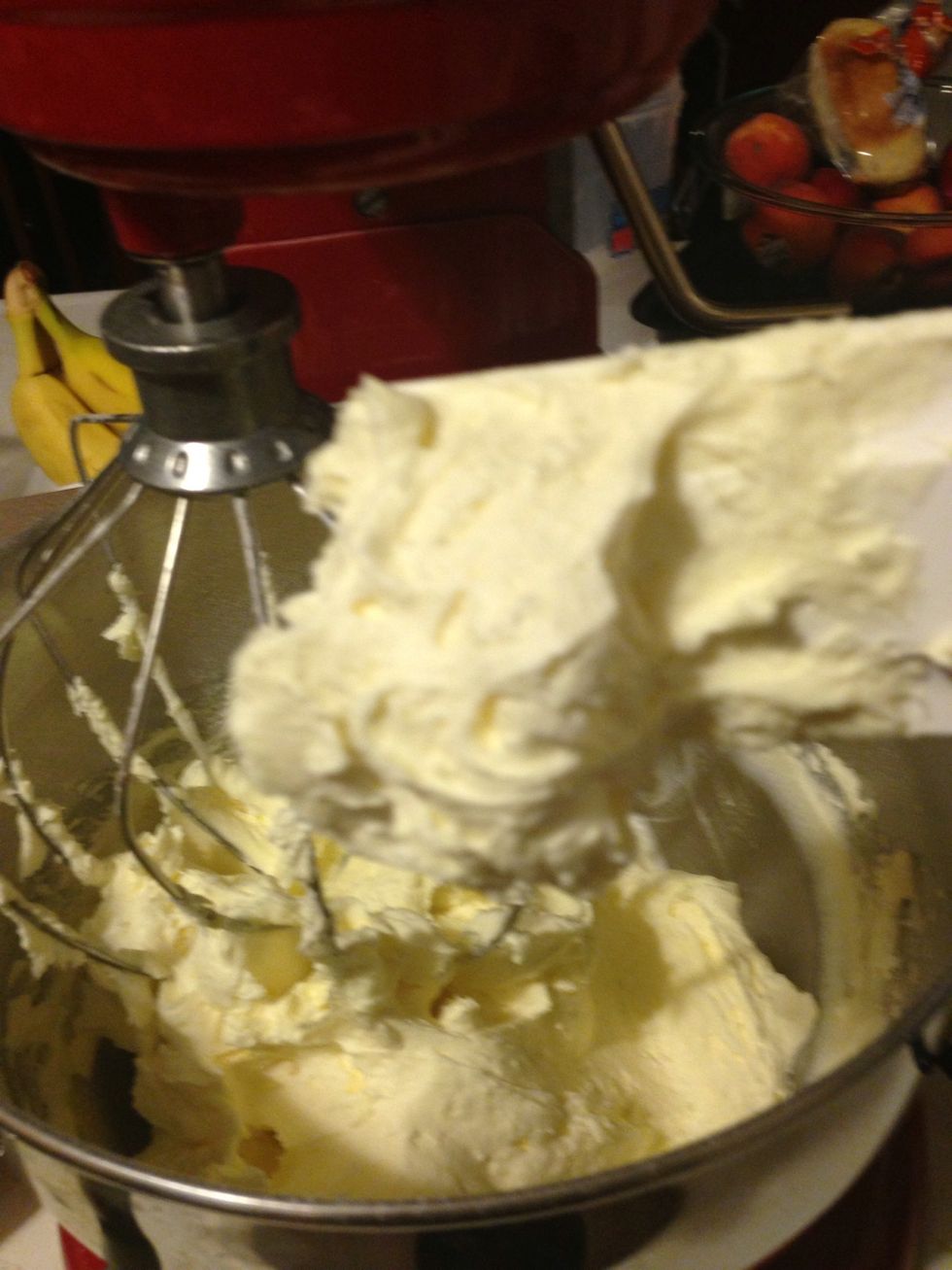 This is what the consistency should look like when you should stop. Pudding will be thick.
Now chop bananas. We like lots of bananas, you may adjust to your liking. I slice the banana length wise then chop.
Fold bananas 🍌 in to pudding mixture.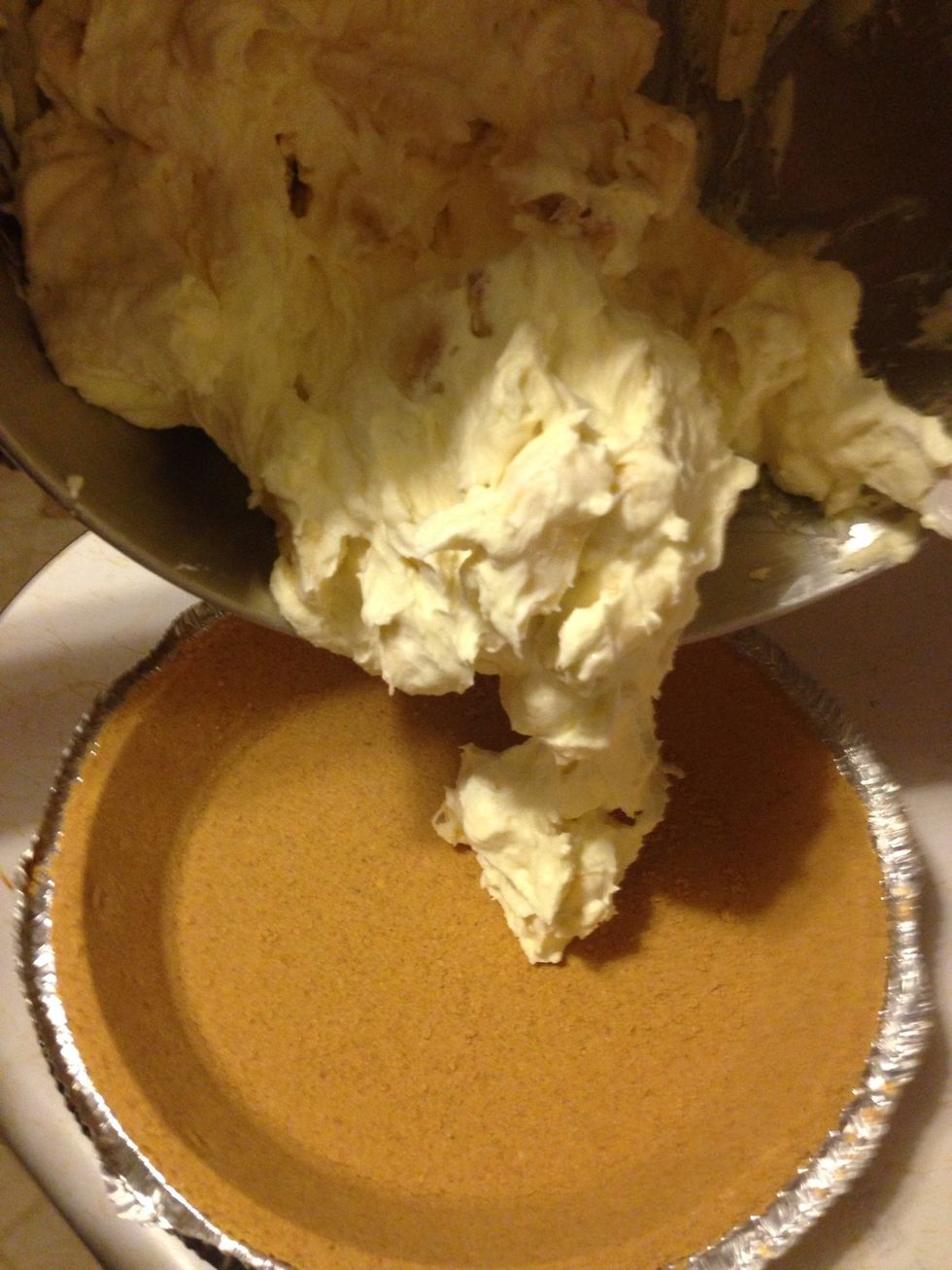 Pour mixture in to pie crust.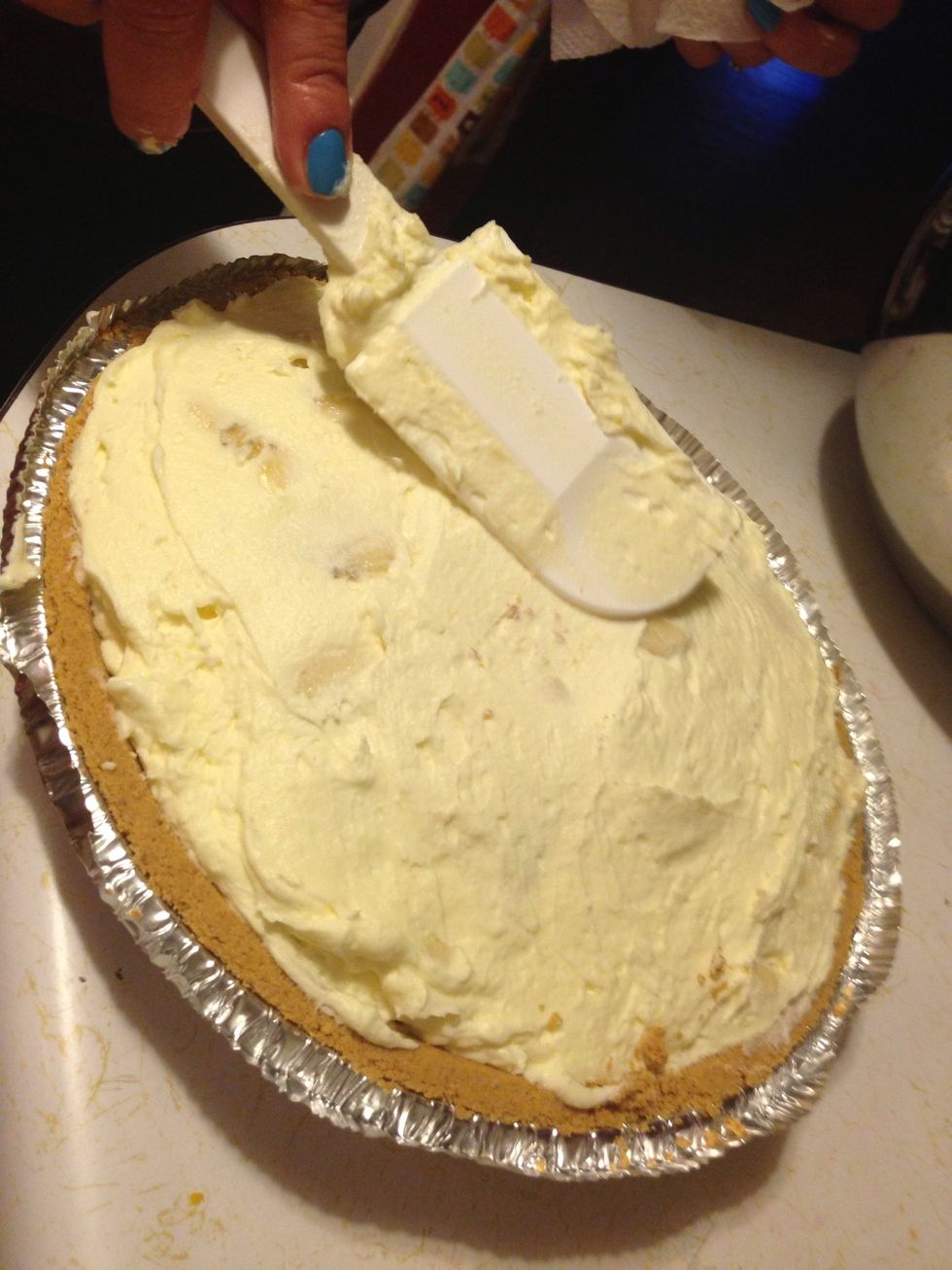 Smooth with spatula. Note: you will have a little extra. So it's a nice little snack for your audience. 😉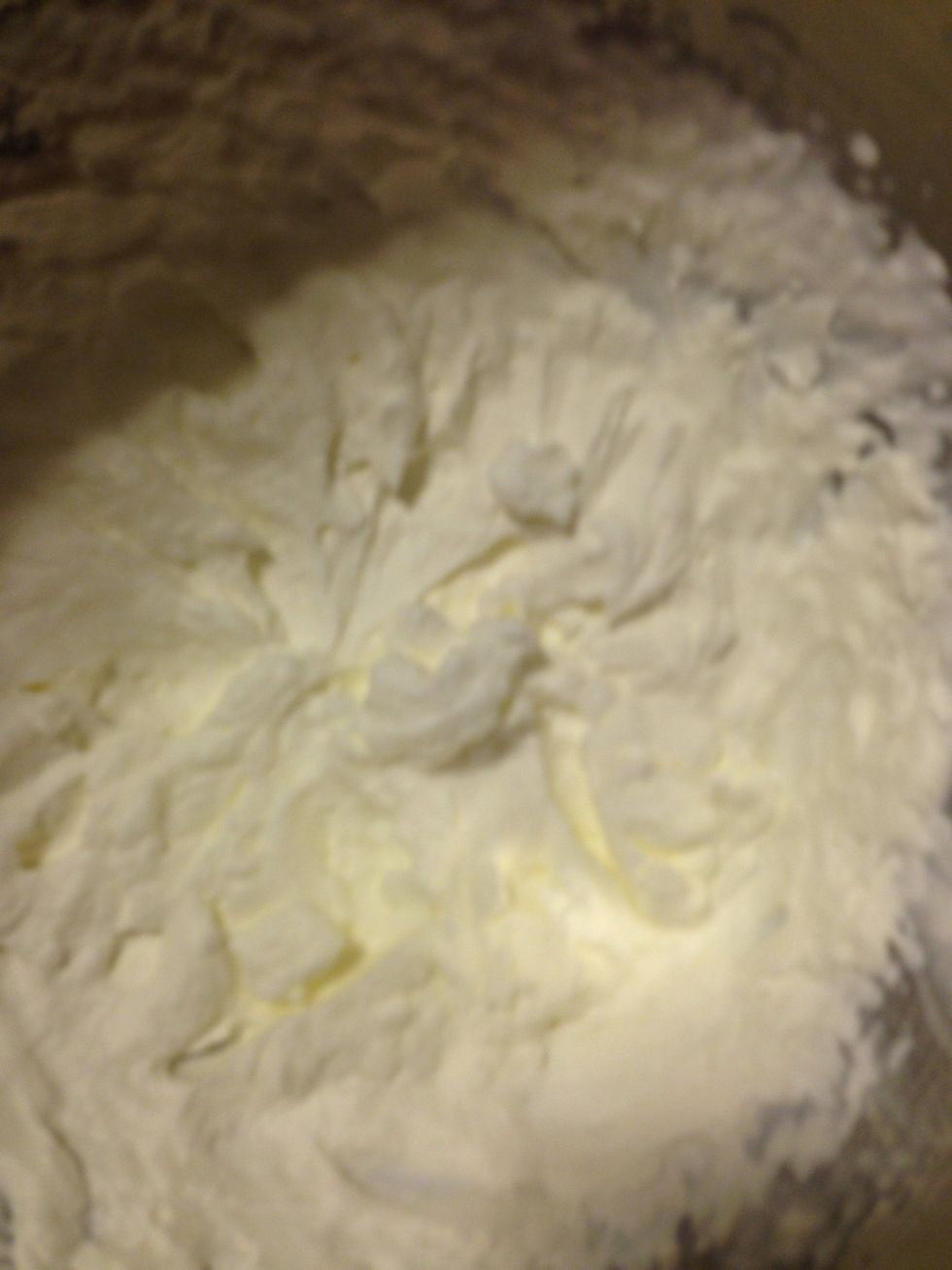 Next in a clean bowl add 1 cup of whipping cream. This is for your topping. Mix until nice n fluffy.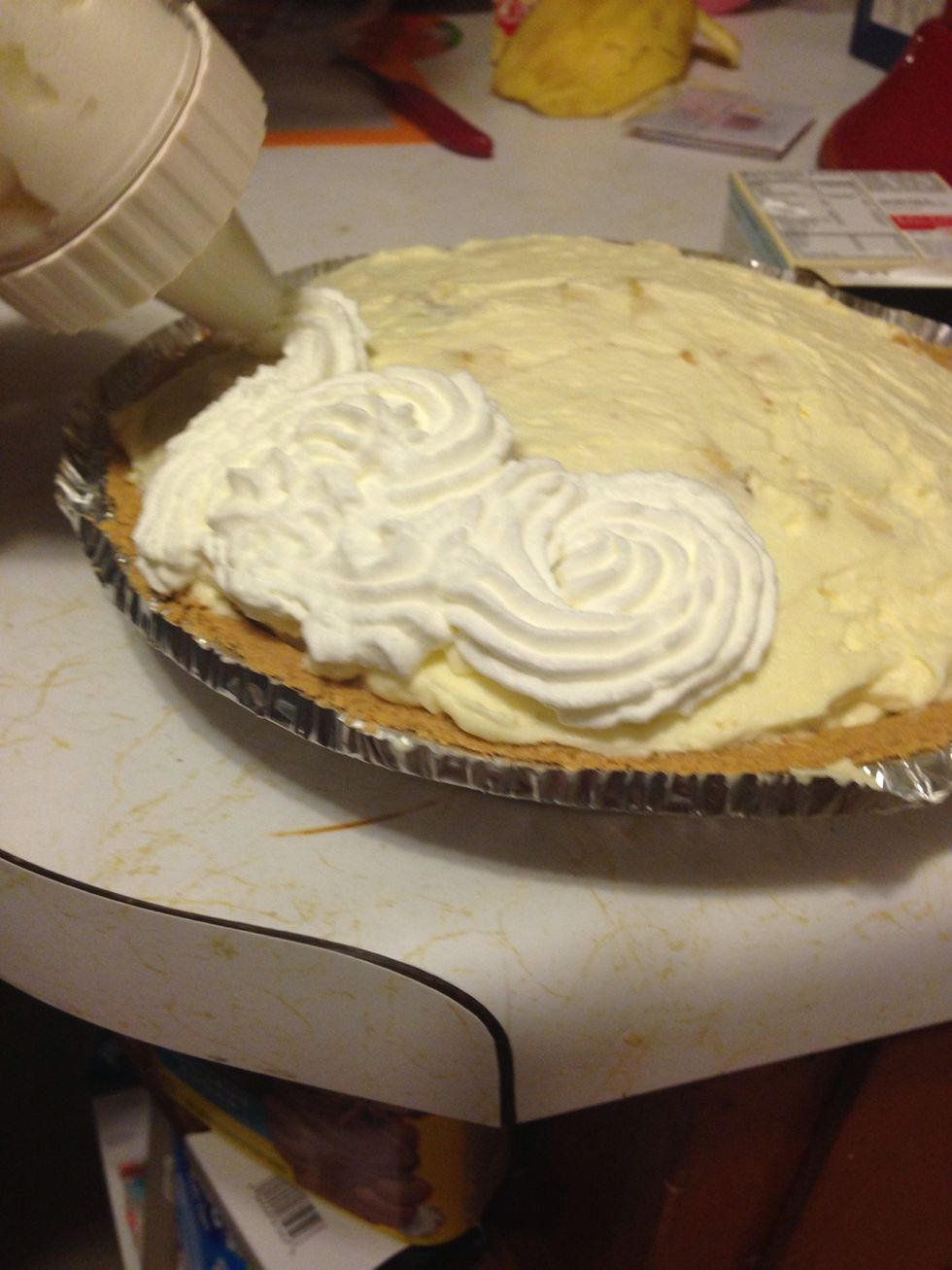 We're almost done! Decorate your pie.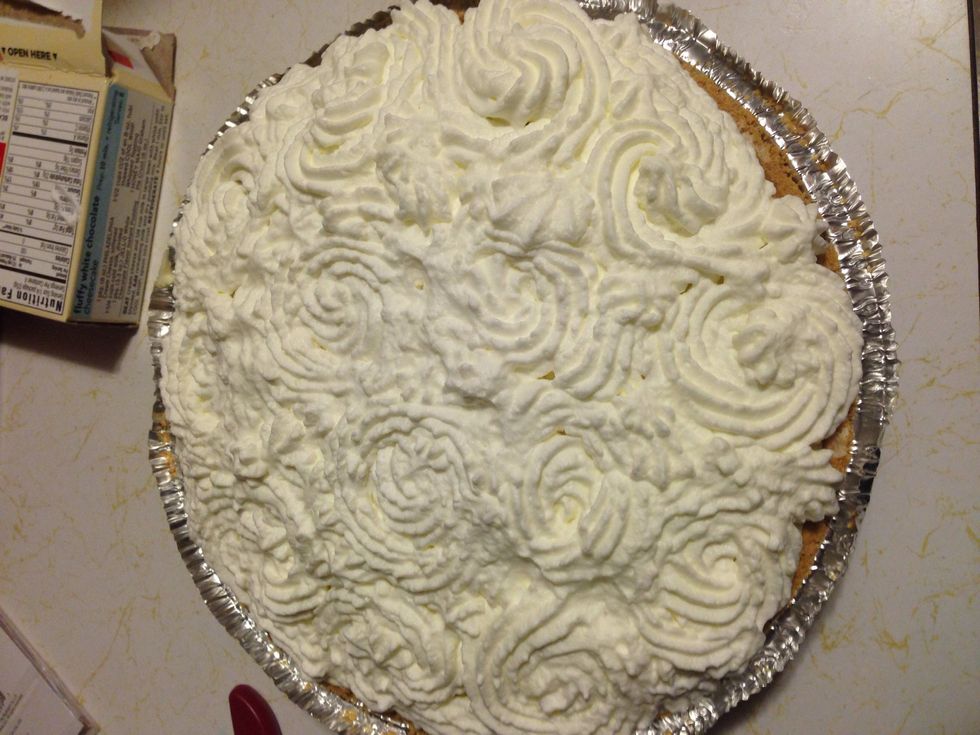 That's it! Place in the refrigerator for a few hours for it to set. You may top with sliced almonds, bananas or shaved chocolate. Enjoy! 😍
1.0 Ready made 9 inch pie crust
1.0 Box (3.4 oz) Jell-O banana cream pudding
1.0 Box (3.3 oz) Jell-O white chocolate pudding
1.0qt Whipping cream
4.0 Ripe bananas
Electric mixer
Pastry Bag
Spatula
Chopping board & knife