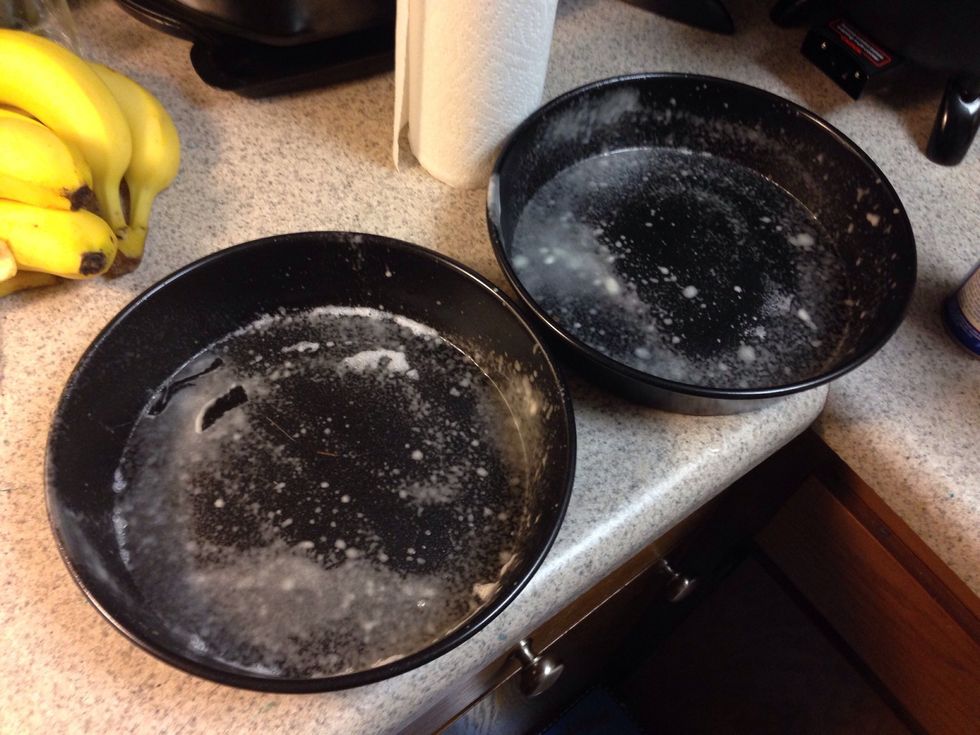 Preheat oven to 350 degrees and spray 2 (8 inch) round cake pans with cooking spray.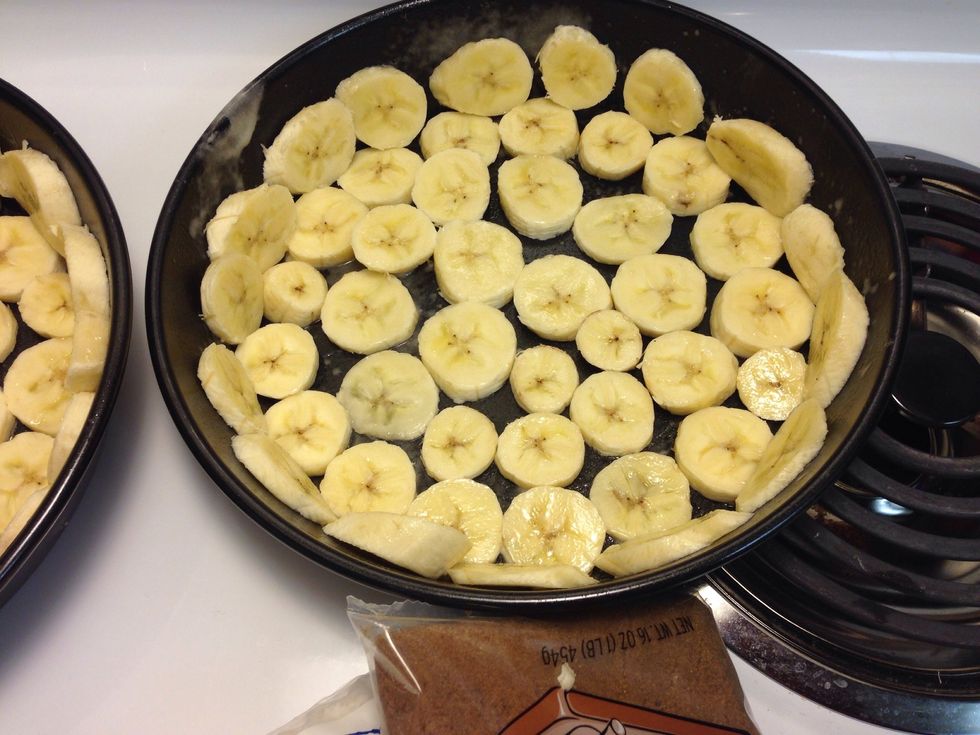 Place banana slices evenly on the bottom of the two cake pans.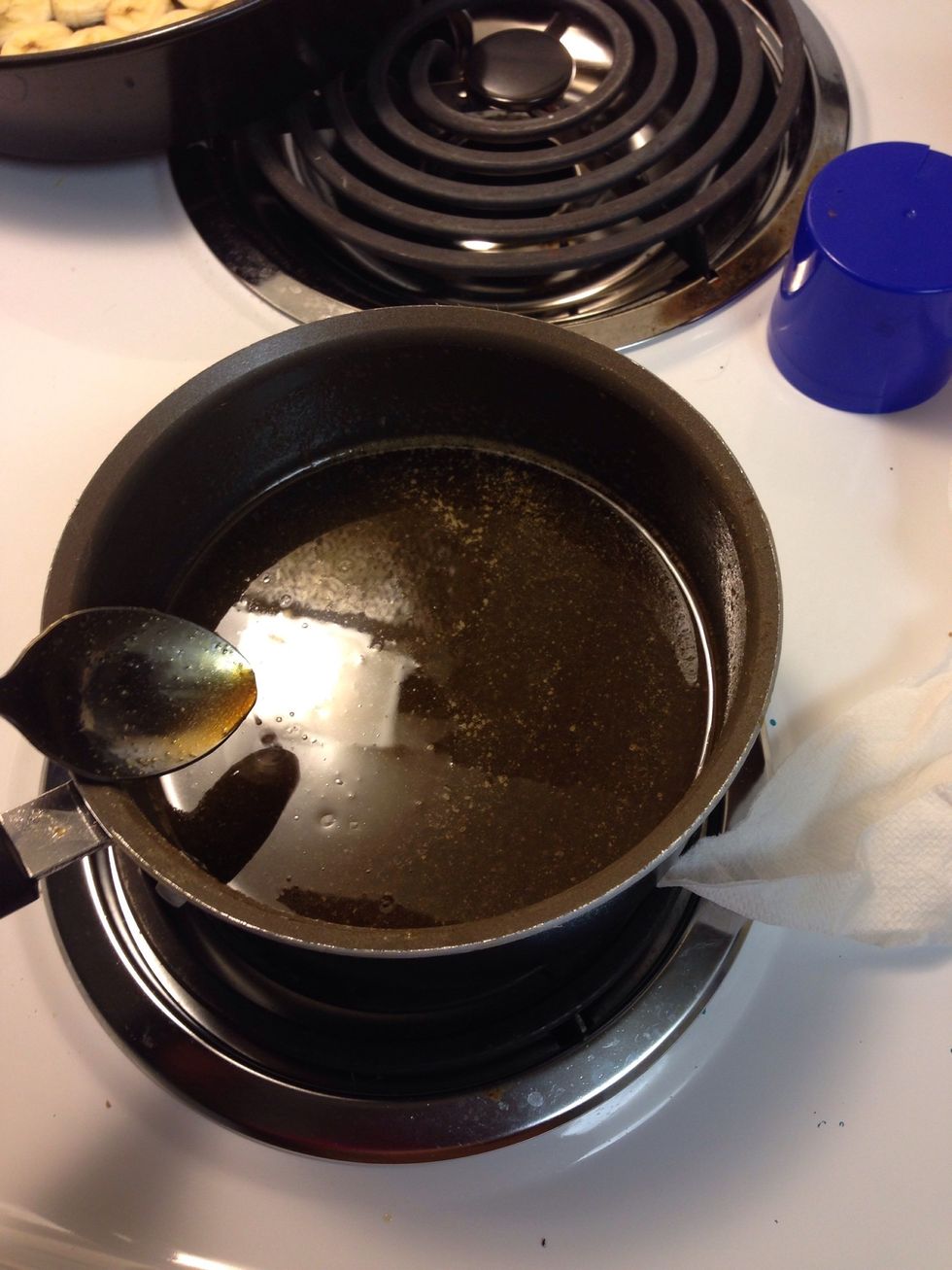 In a small saucepan melt butter. Add brown sugar and lemon juice and heat until dissolved.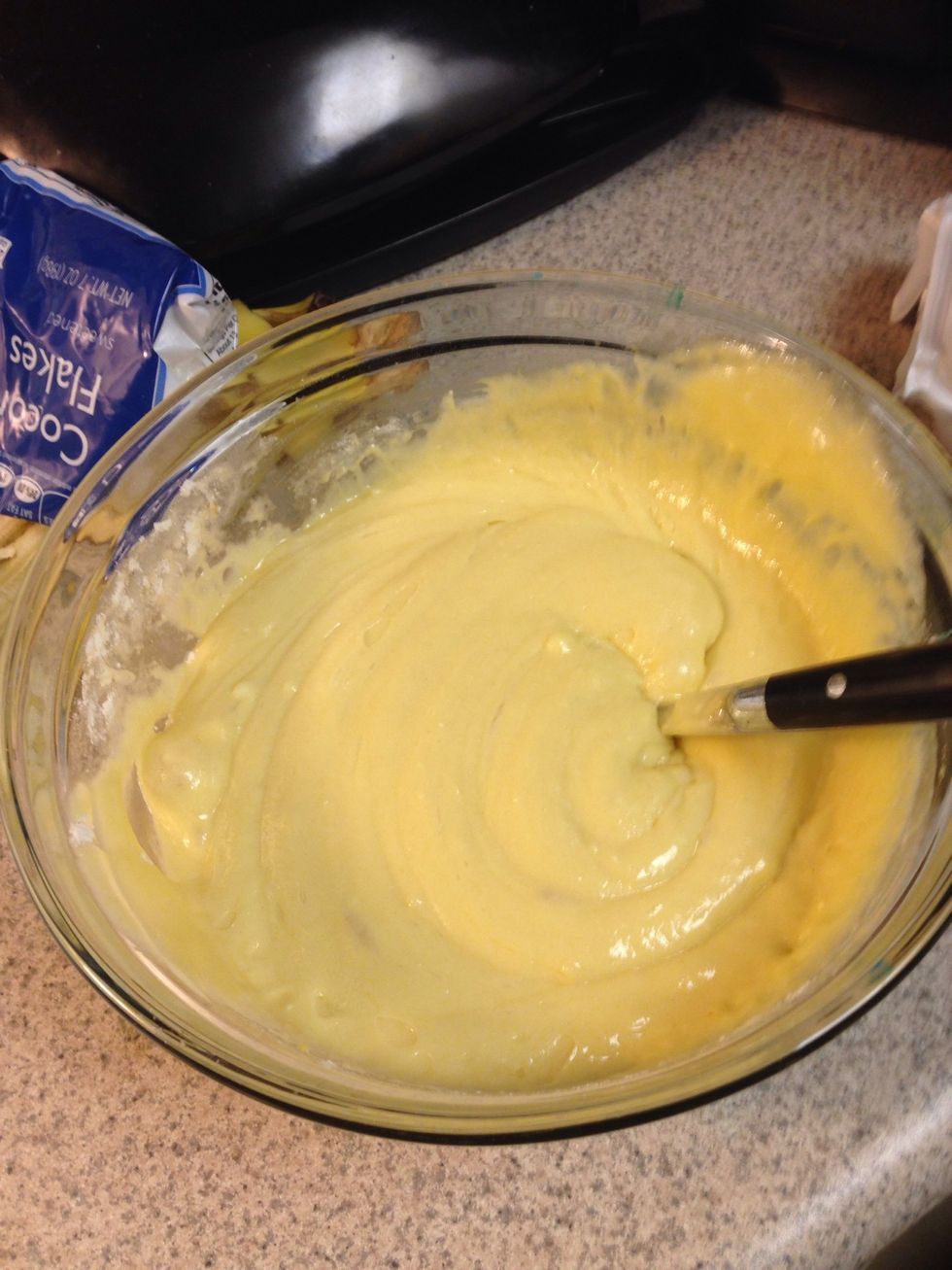 With an electric mixer, beat cake mix, eggs, oil, water, and sour cream on low until combined. Beat on high for 2 minutes.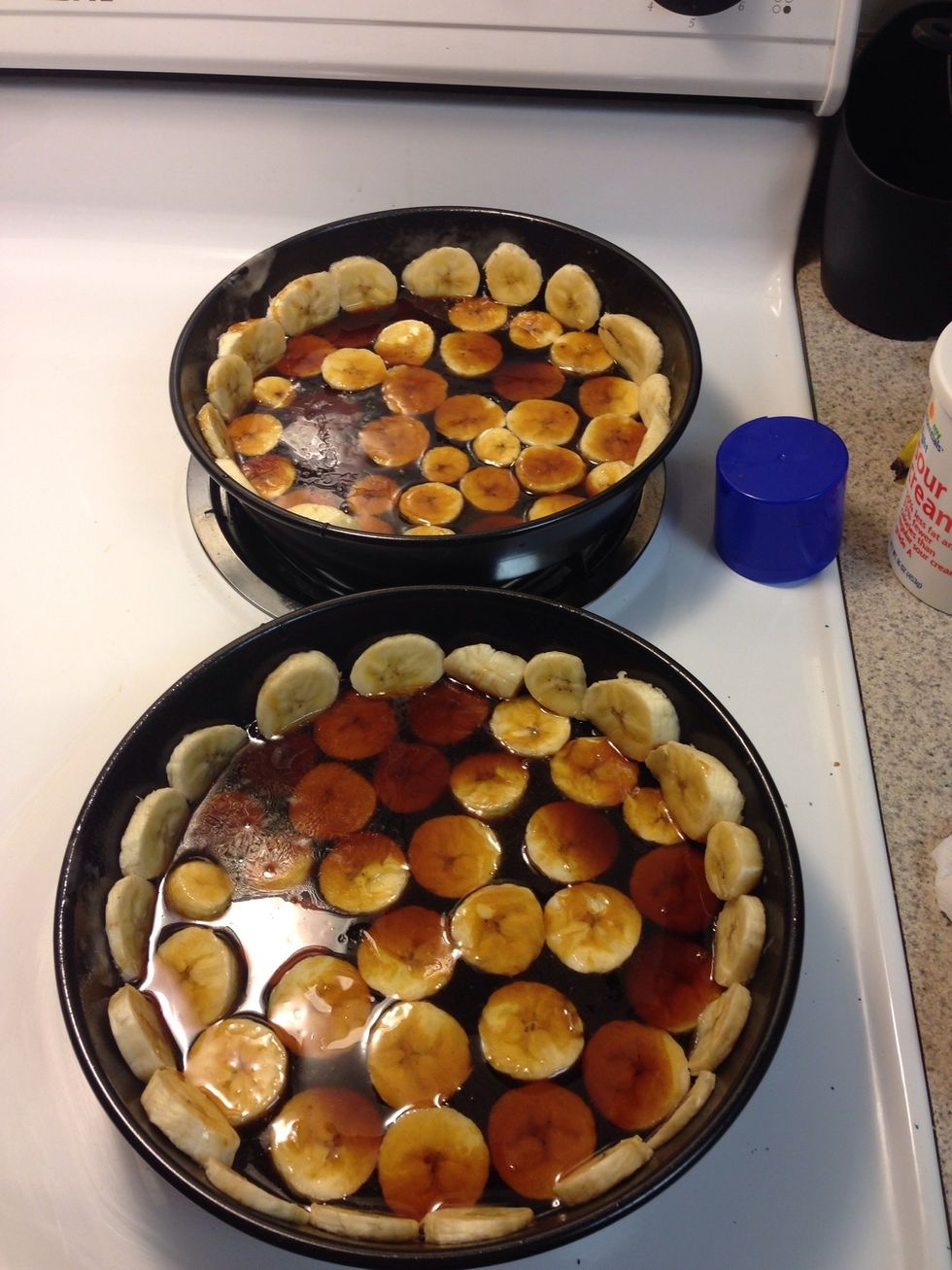 Pour half of the brown sugar mixture into each of the 2 round cake pans over the bananas.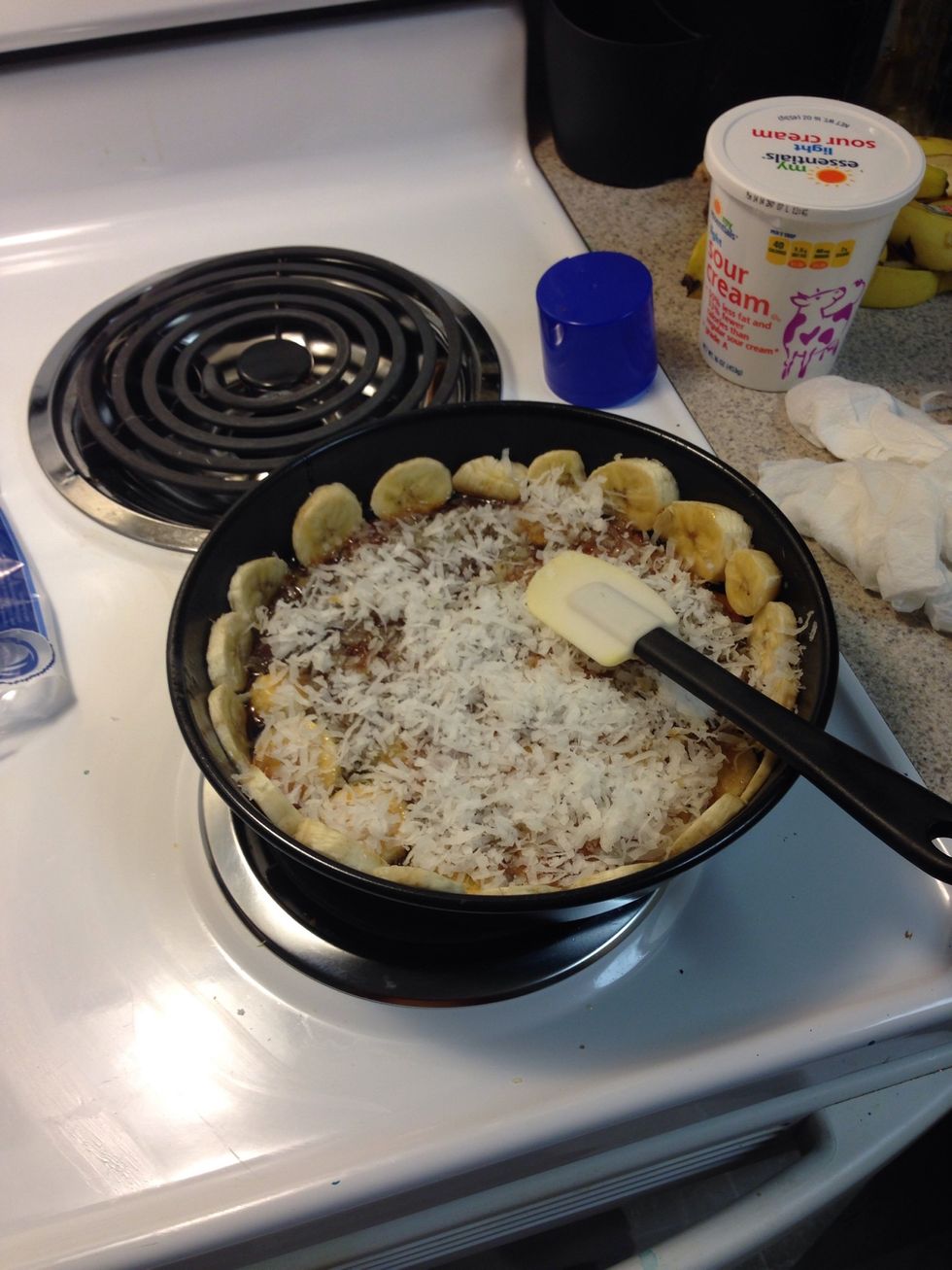 Sprinkle coconut over brown sugar sauce.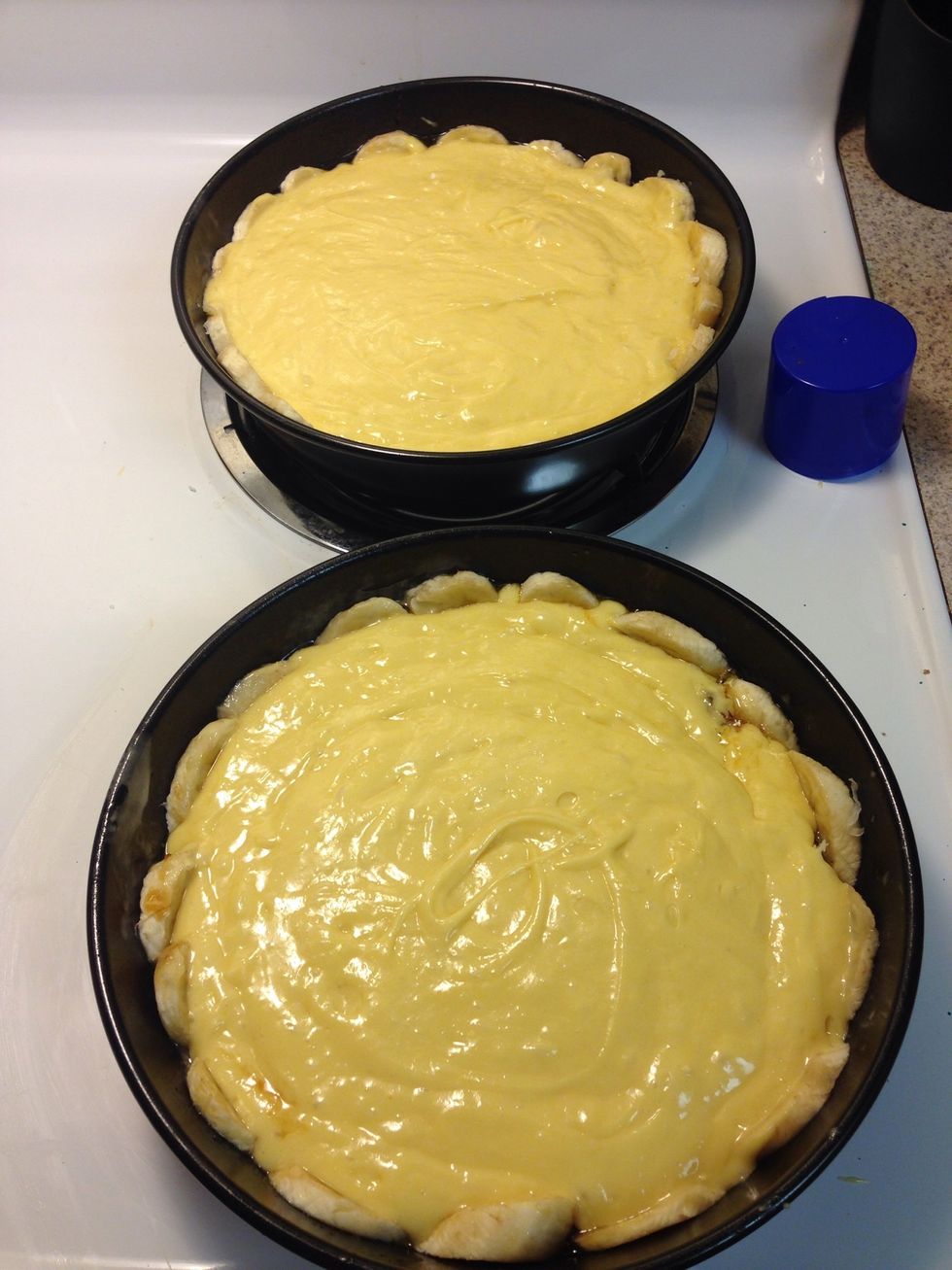 Pour cake batter on top of the coconut into the two pans, dividing equally.
Bake 35-40 minutes or until toothpick in the center comes out clean. Remove from oven and let sit for 5 minutes.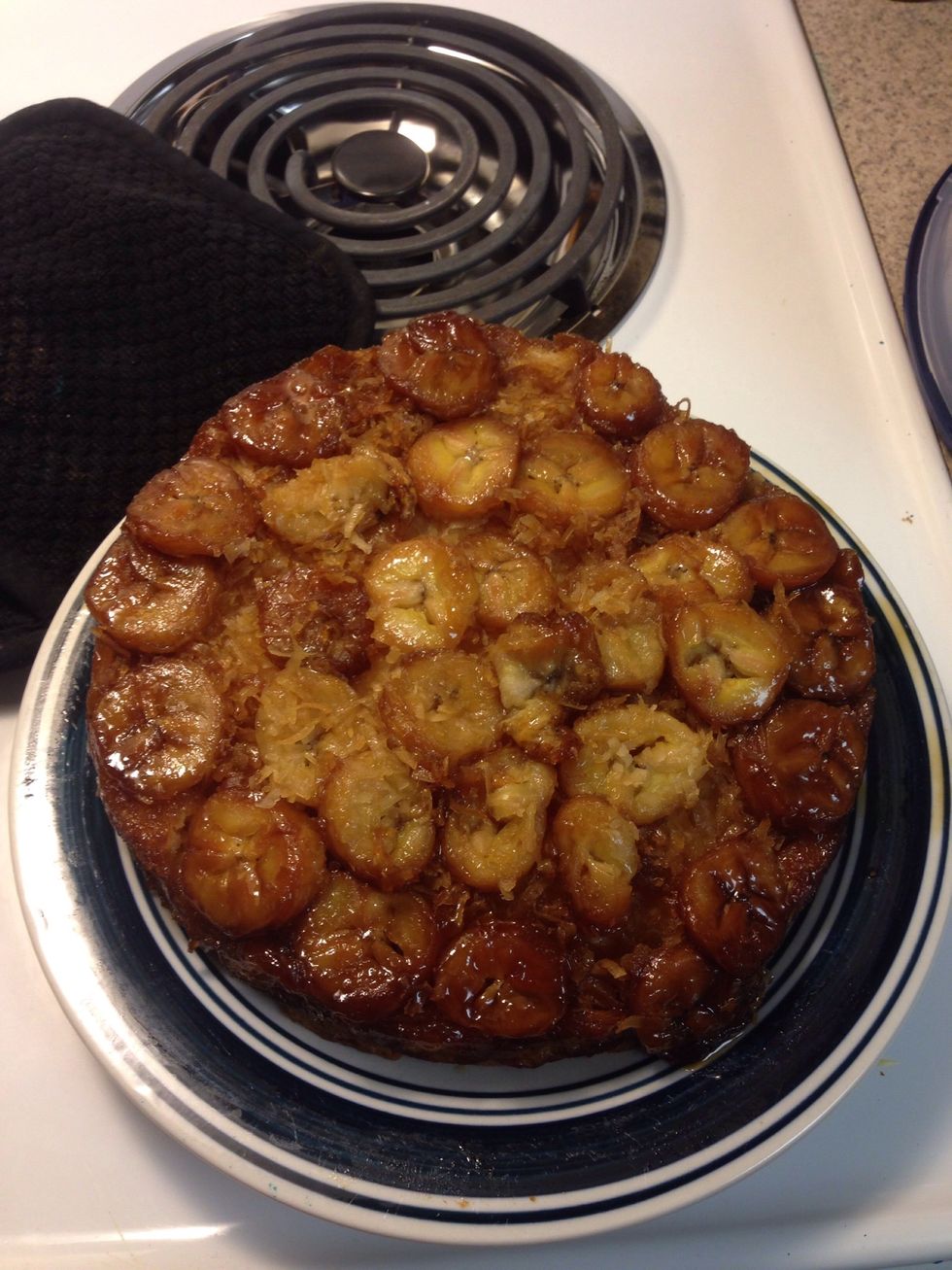 Put a plate on top on the cake pan and flip the cake.
1 BettyCrocker yellow cake mix
3 whole eggs
1/4 cup oil
1/2 cup sour cream
1/2 cup water
6 bananas sliced 1/4 inch thick
1 1/2 cups shredded coconut
1 cup packed brown sugar
1/2 cup butter, divided
2 Tablespoons lemon juice