A moist and delicious cupcake with an added crunch from the streusel!
7
Preheat your oven to 180°C/350°F.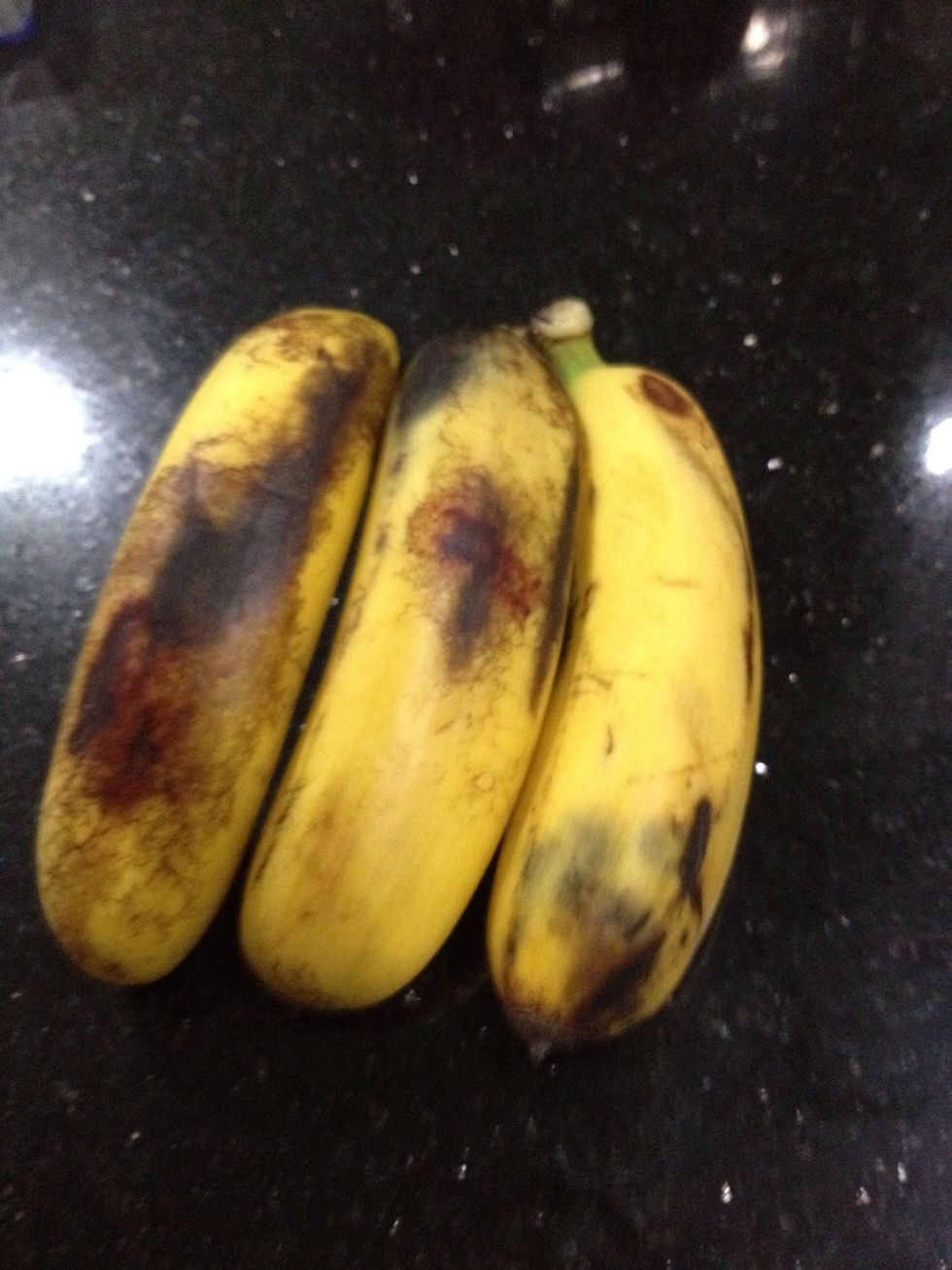 Do you have some bananas which has turned to an unappealing brown-black which isn't so appetising to eat? Well fret not! Over ripe bananas are a delight to bake with as they're sweeter.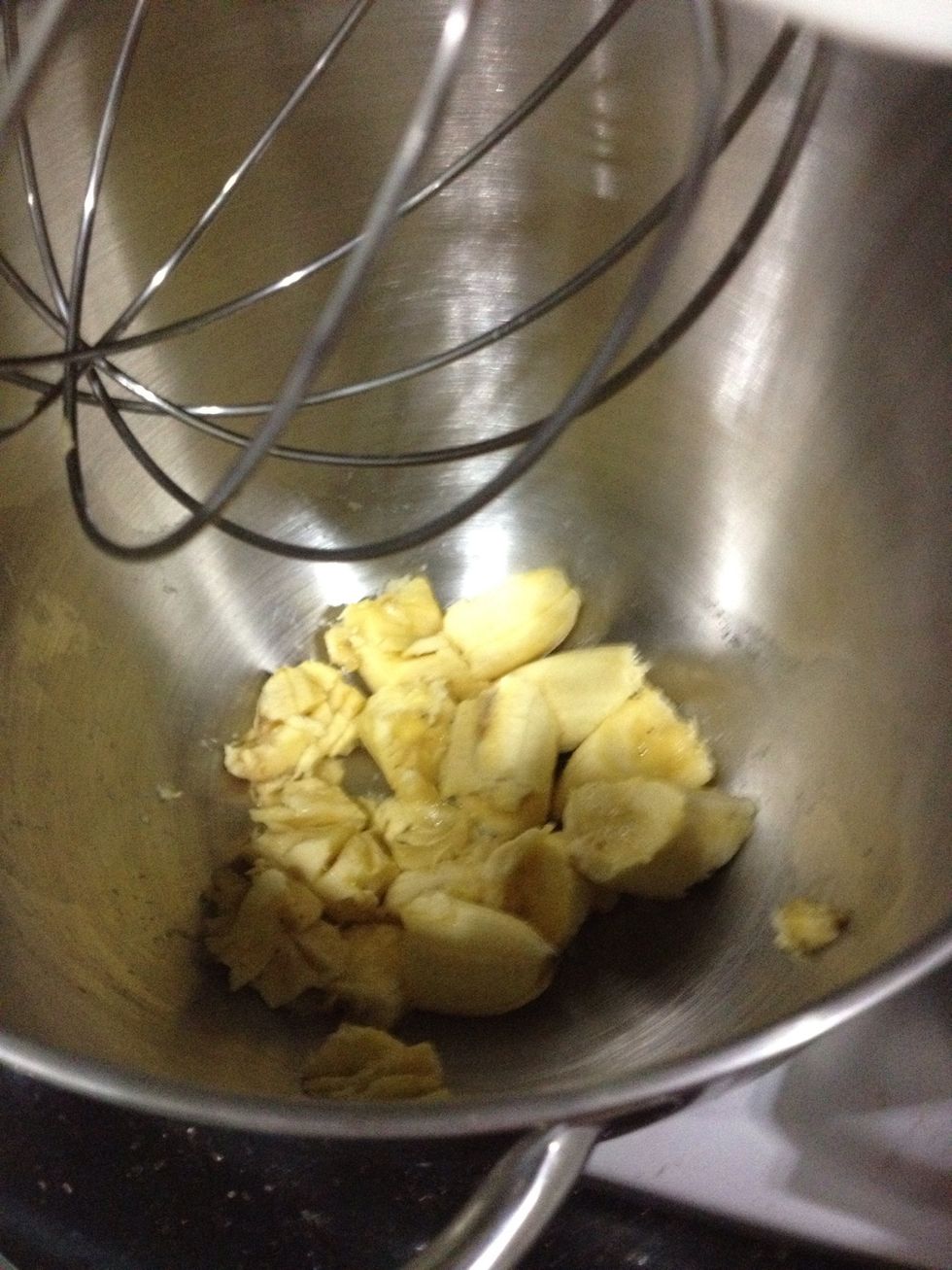 First, get your bananas and roughly chop them up. Then whisk it, either with a stand mixer or by hand, till it's mashed and 'fluffy'.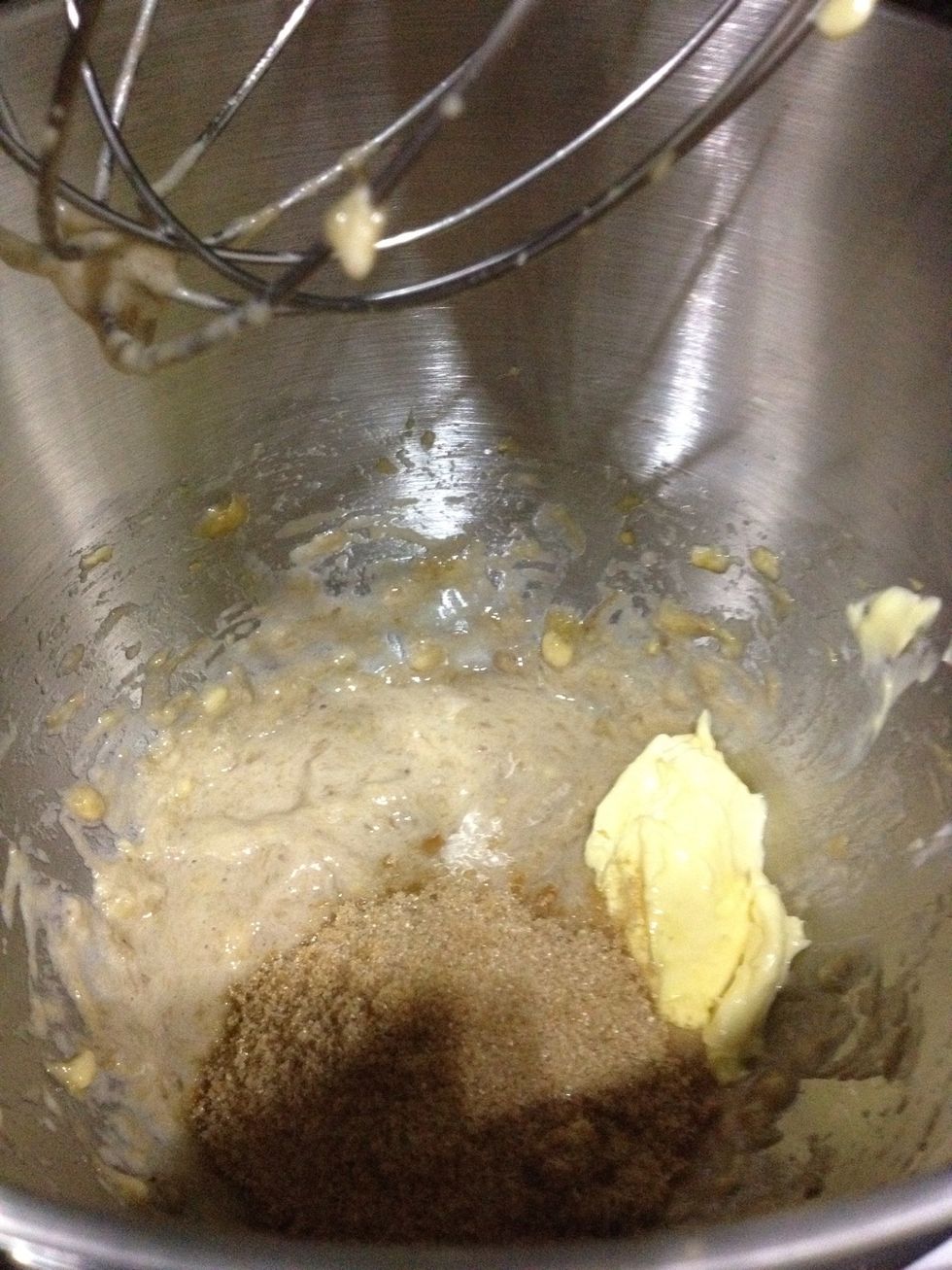 Then add in your butter and brown sugar. Mix until incorporated.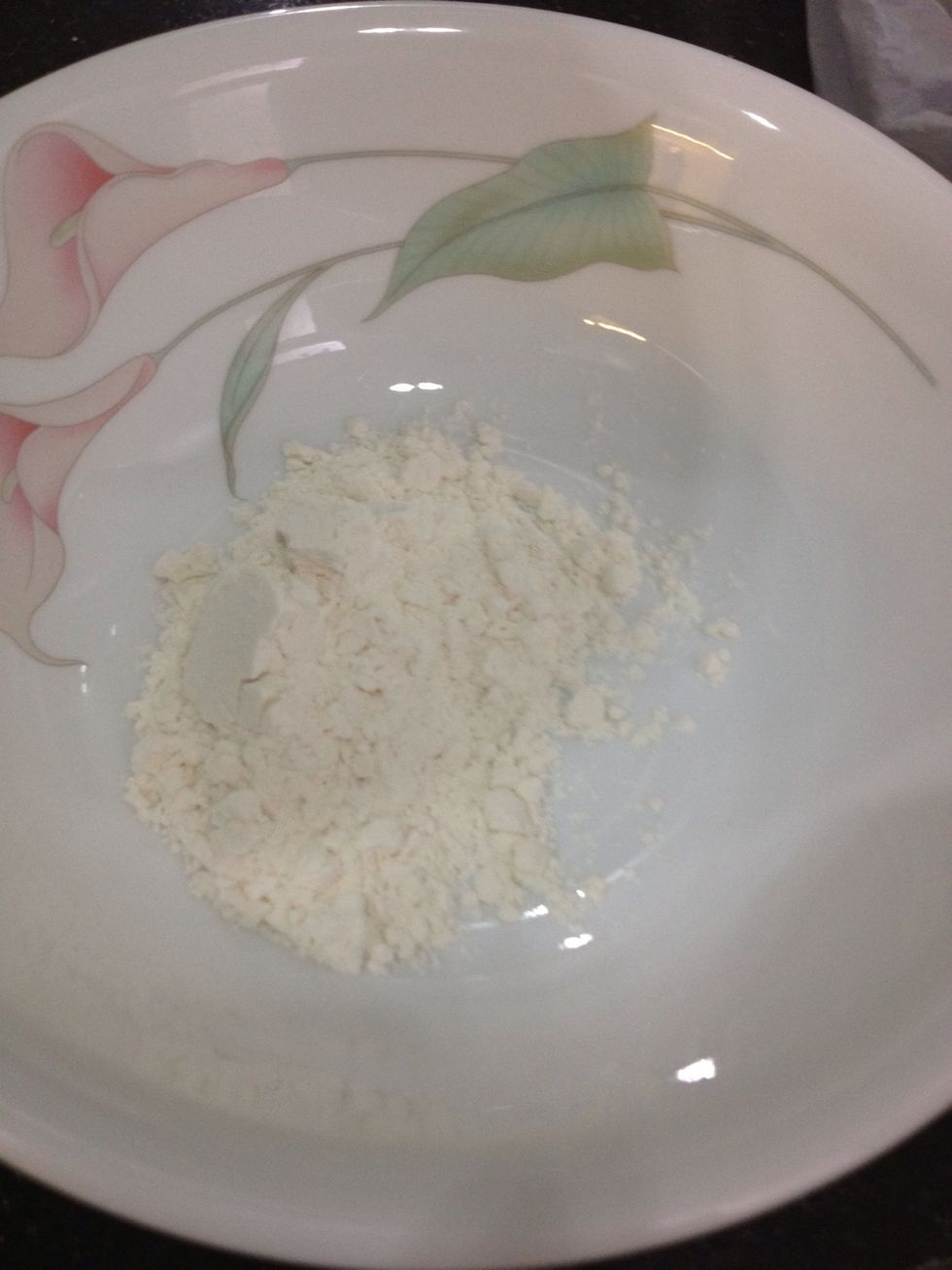 To ensure the chocolate chips don't sink to the bottom of the cake, take 2 tbsp of the measured flour and put it in a bowl.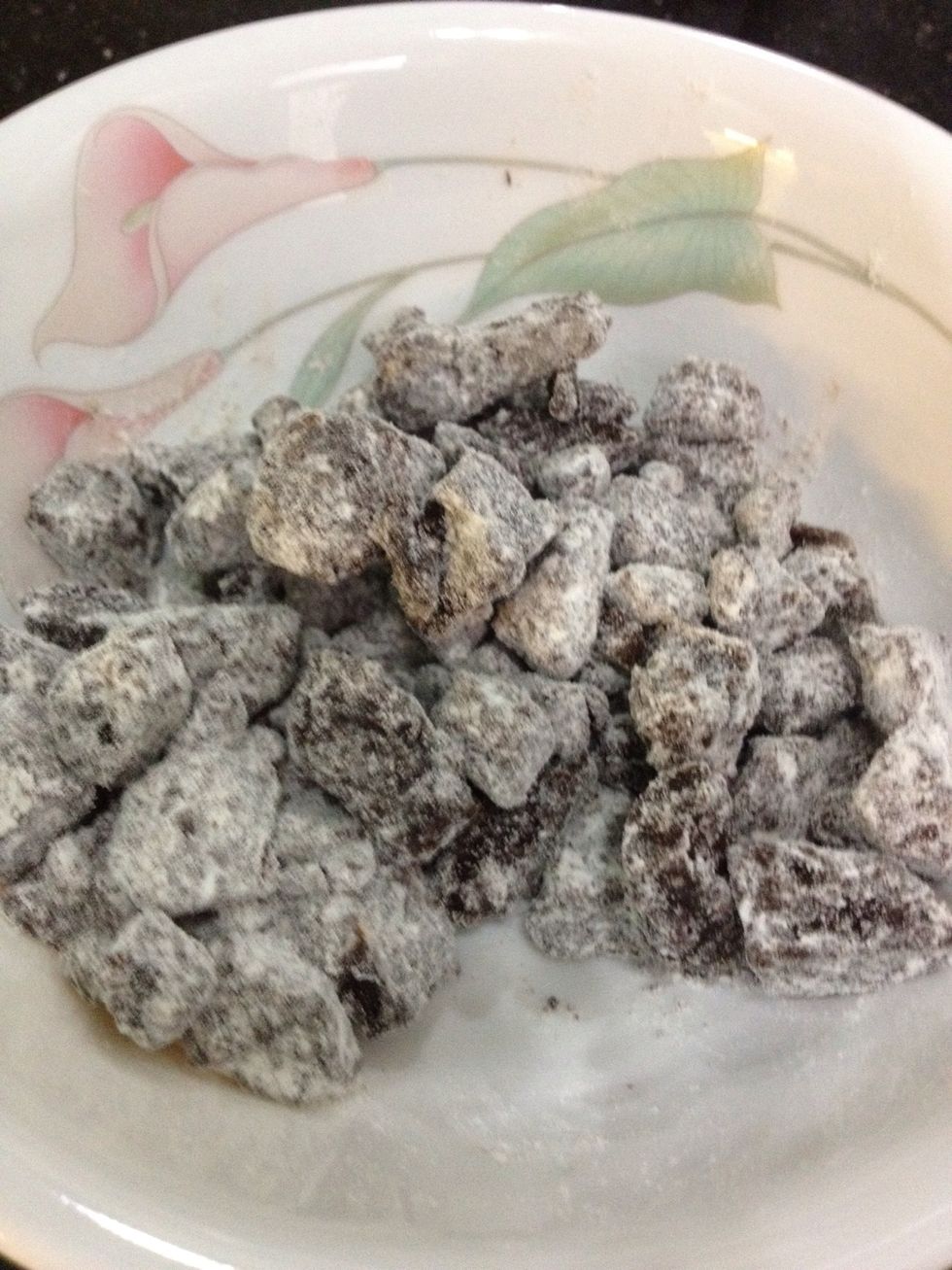 Place your chocolate chips (I used a chocolate bar and chopped them myself) and coat them with the flour.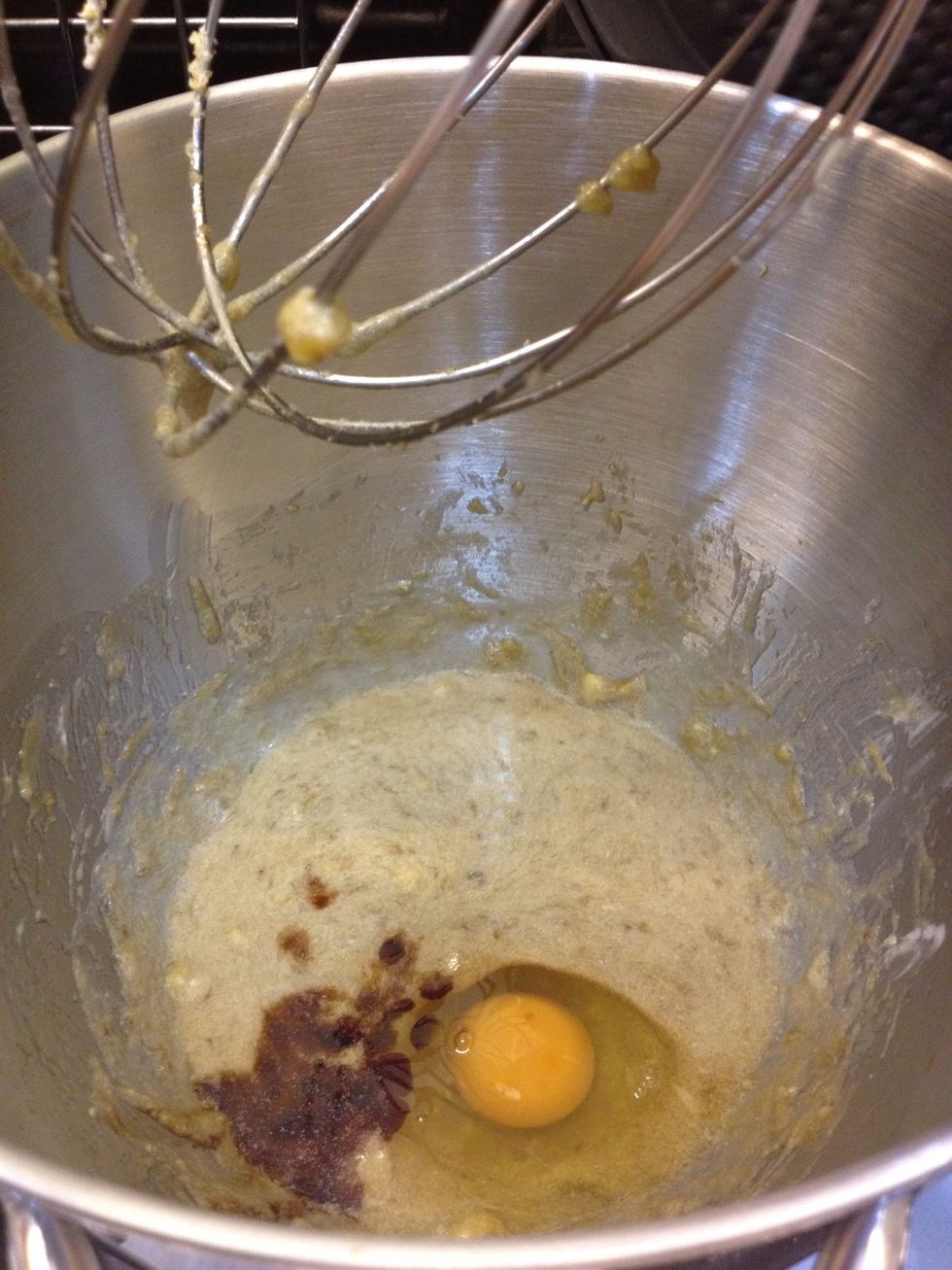 Then add in egg and vanilla. Mix some more.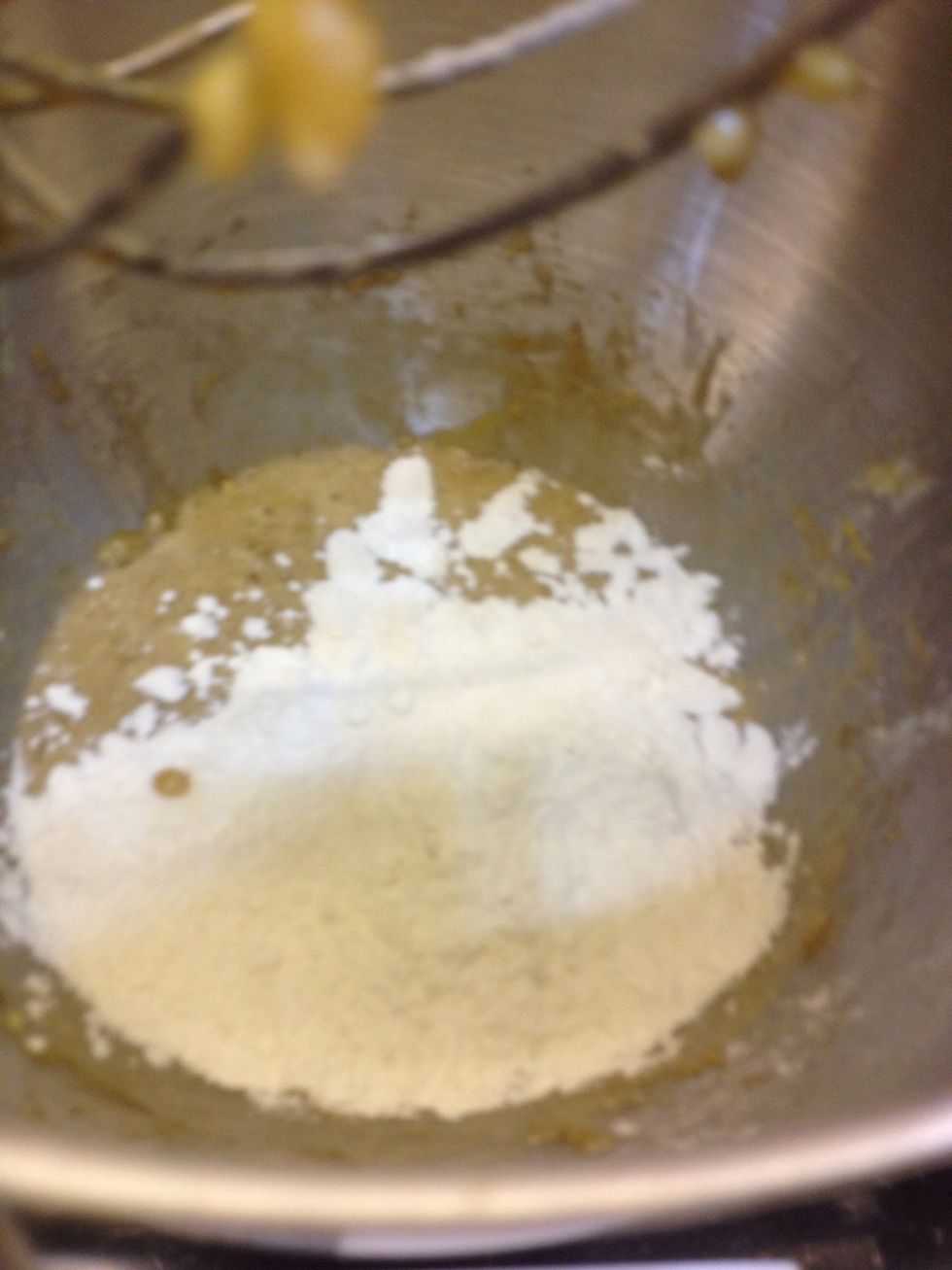 Then add in your flour, baking soda, baking powder and salt.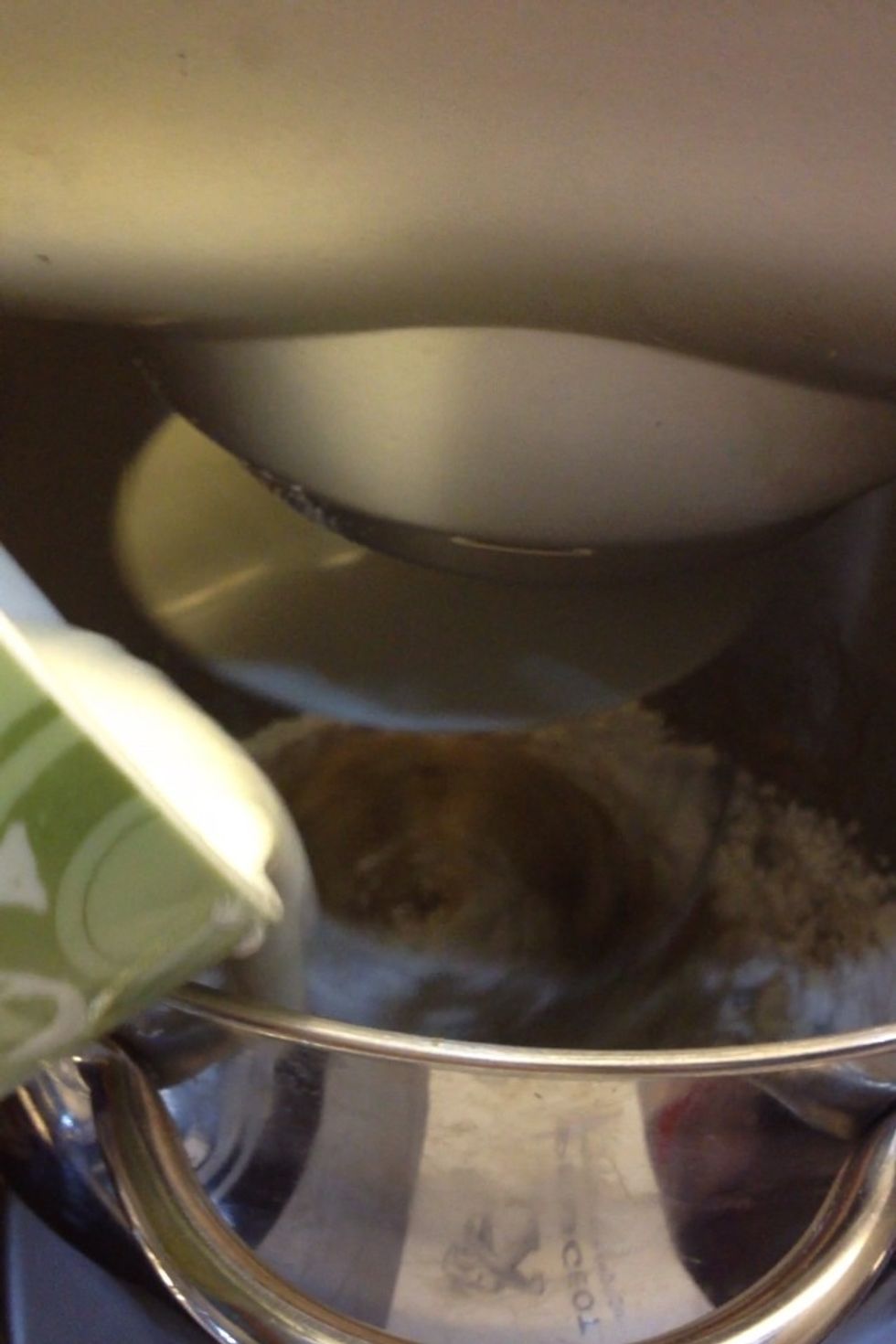 With the mixer on low, slowly pour in the buttermilk from the side of the bowl.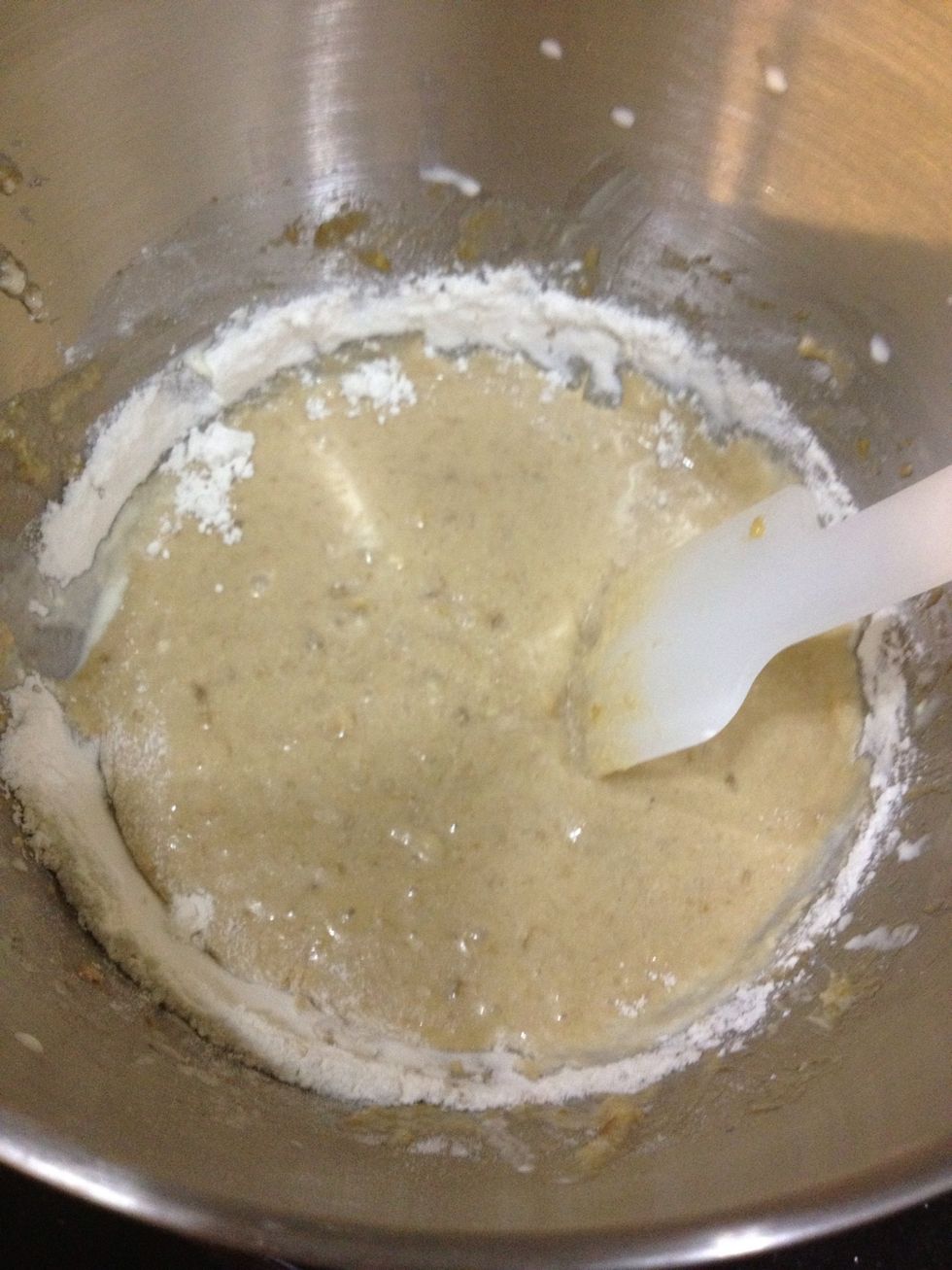 Once it looks like this, remove it from the stand mixer. We must not overmix it! So when it gets to this stage, simple whisk in the unmixed flour until incorporated, by hand.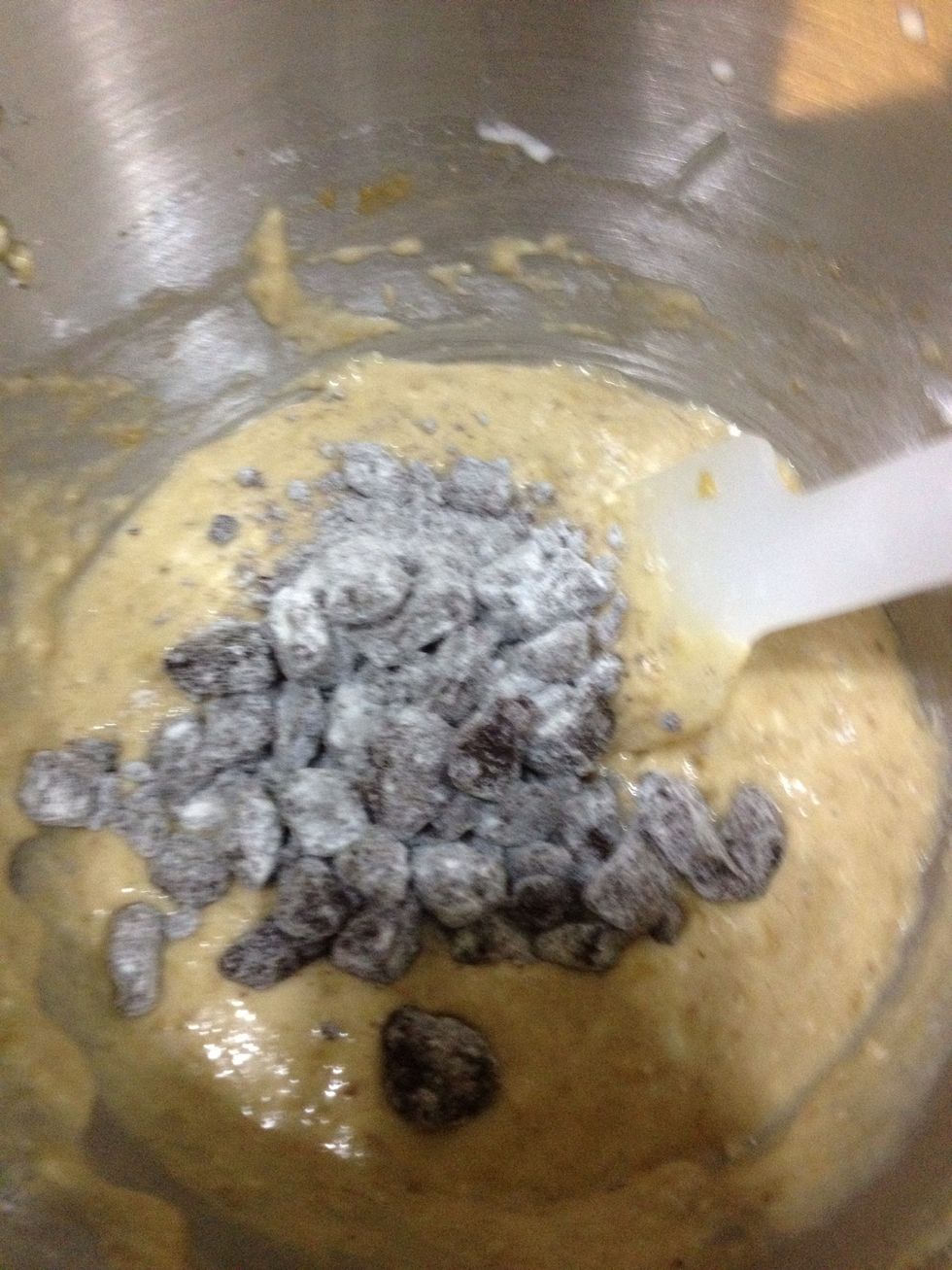 Then fold in your chocolate chips.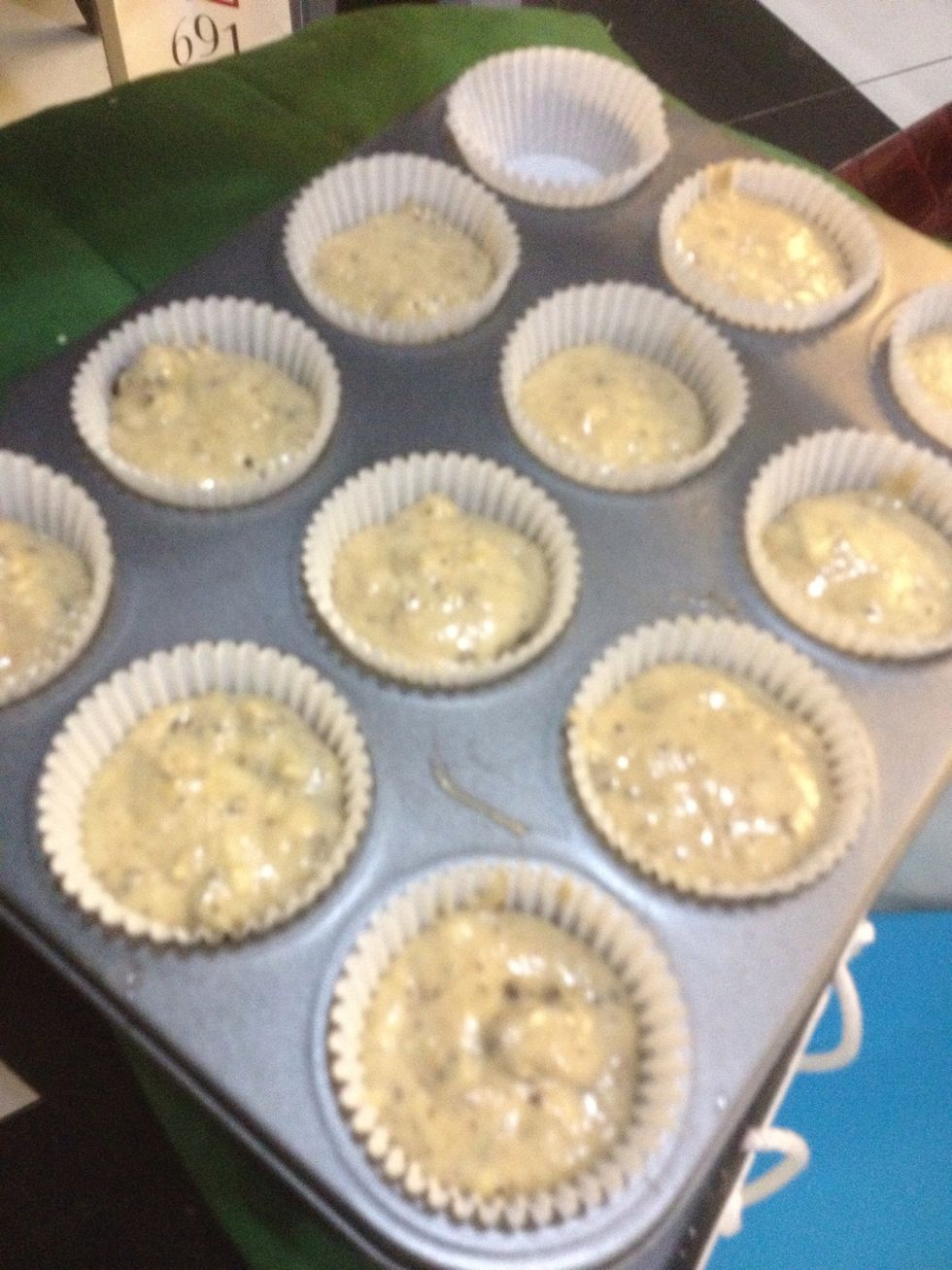 Then divide it into your muffin liners. Somehow.... You get 11 cupcakes for this recipe and not 12.... Idk how that happens... Anyways, don't bake yet! We're not done. ;)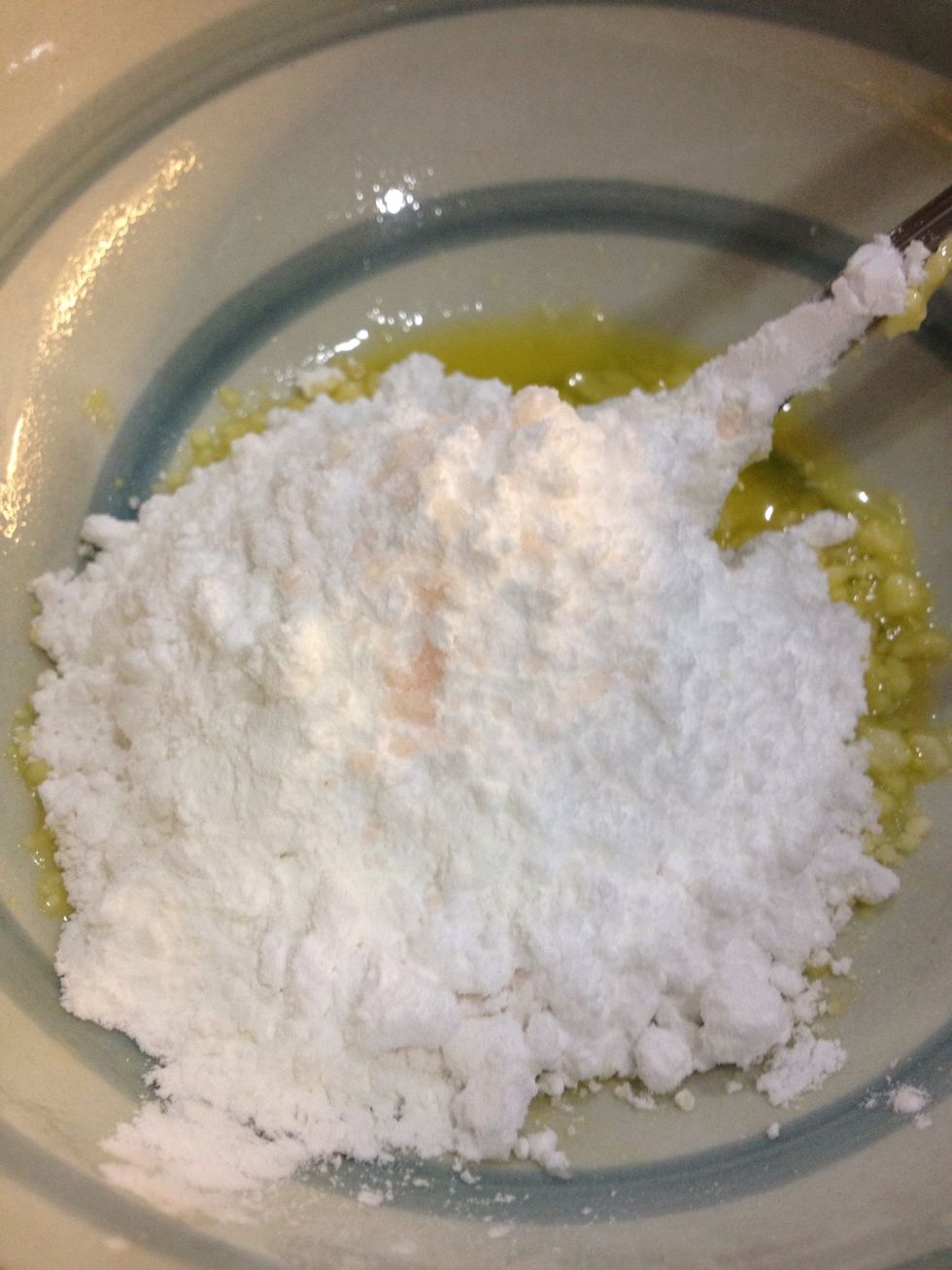 In a small bowl, mix together all the ingredients for the streusel topping which are; melted butter, flour, powdered sugar, salt.
I always use a fork. Once it comes together looking like pea-sizes/sand-like/dough-like consistency, it's done!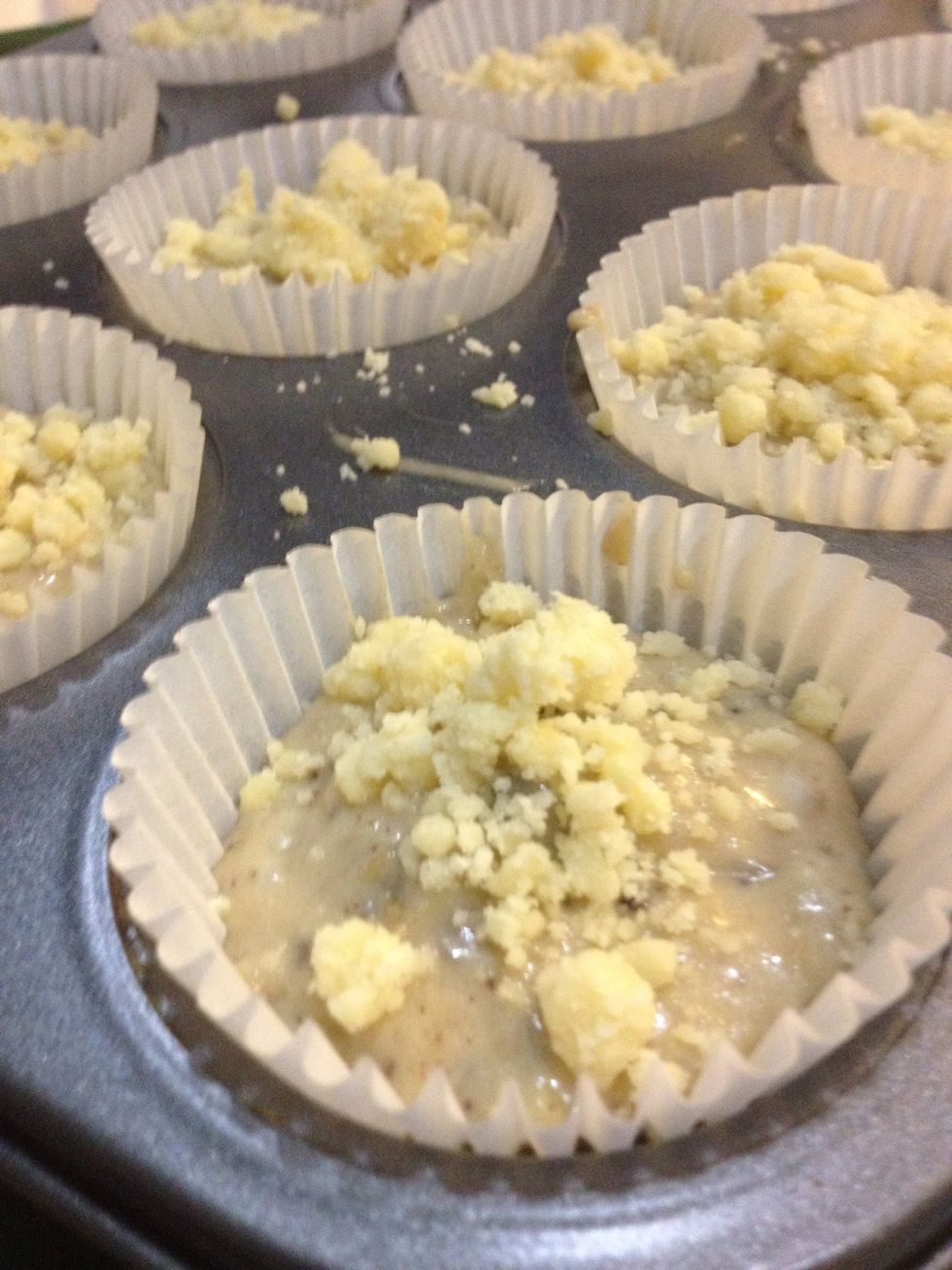 Simply sprinkle over the muffin batter and then bake them for 17-22 minutes.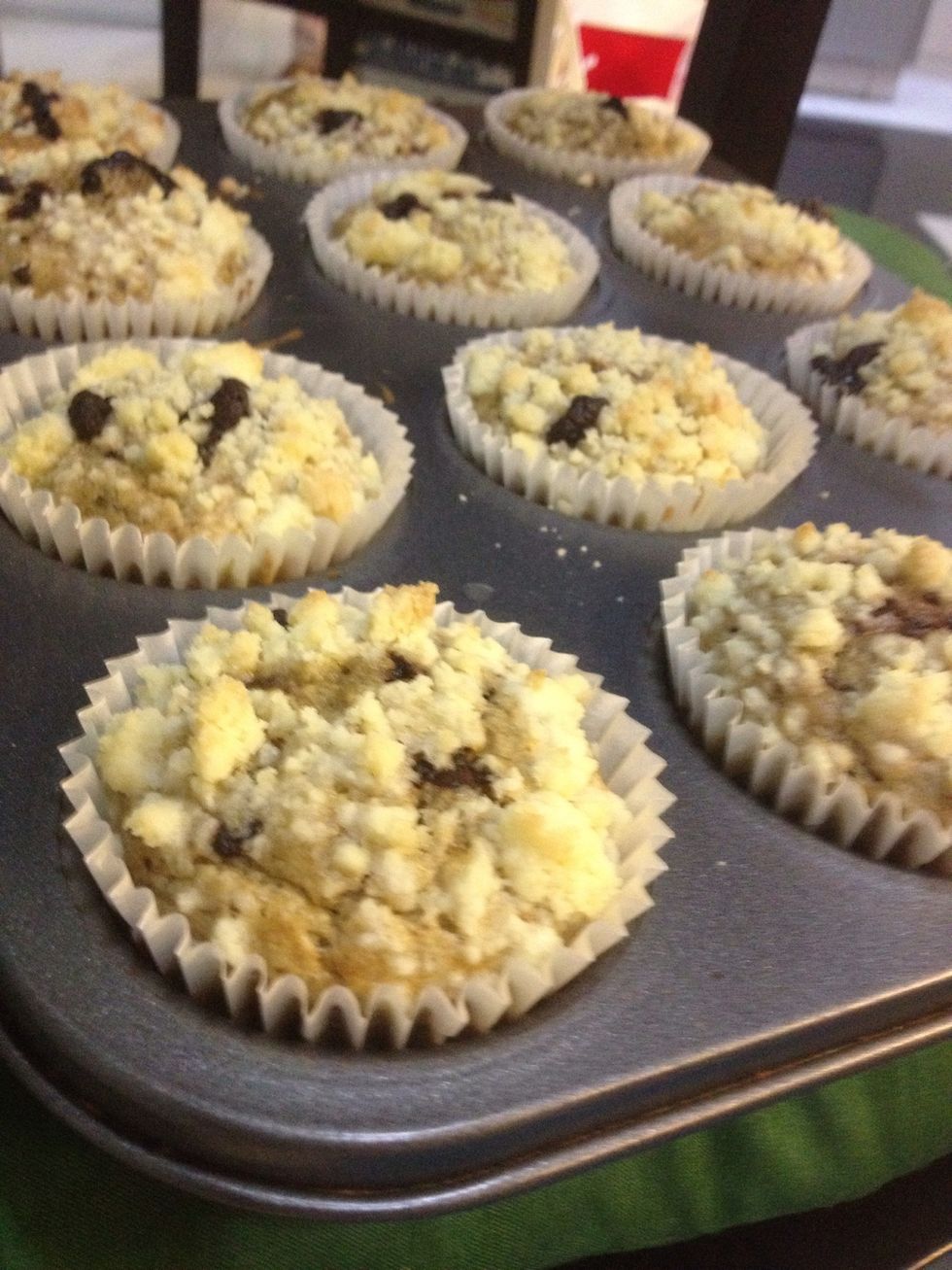 Done!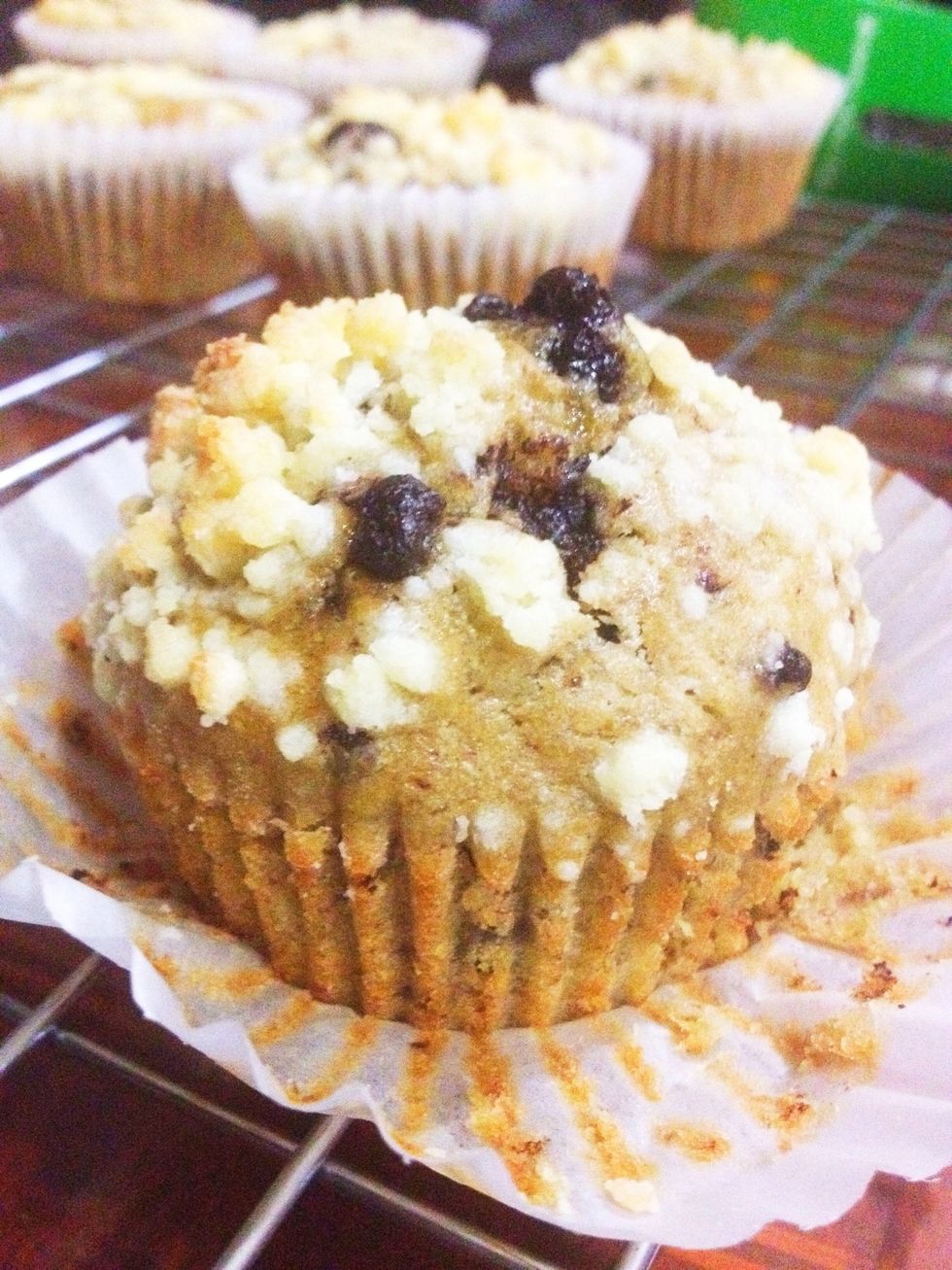 The streusel give it a nice crunch, the cake is so moist, and the chocolate just give it that extra goodness.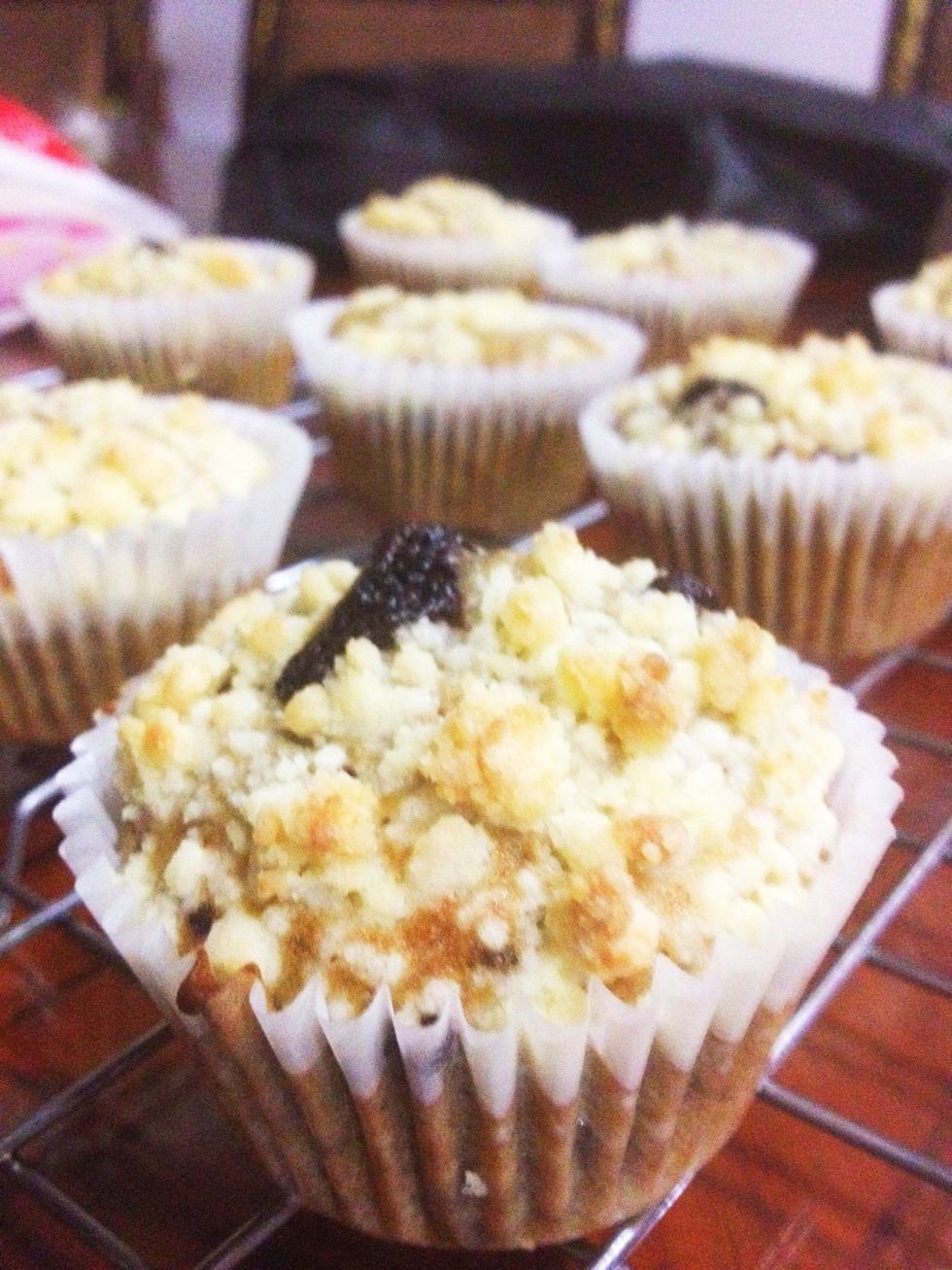 Give them a try! Happy baking. :) Instagram: @farahvaz
MUFFINS;
3.0 Medium sized, very ripe bananas
1/4c Butter, softened
6.0Tbsp Brown sugar
1.0 Egg
1/2tsp Vanilla extract
1.0c All purpose flour
1/2tsp Baking soda
1/4tsp Baking powder
1/4tsp Salt
1/2c Buttermilk
2.0oz Semi sweet chocolate chips
STREUSEL;
3.0Tbsp Butter, melted
1/3c All purpose flour
1/3c Powdered sugar
1.0pch Pinch of salt