Prepare all ingredients. (Mash the banana, wash raspberries)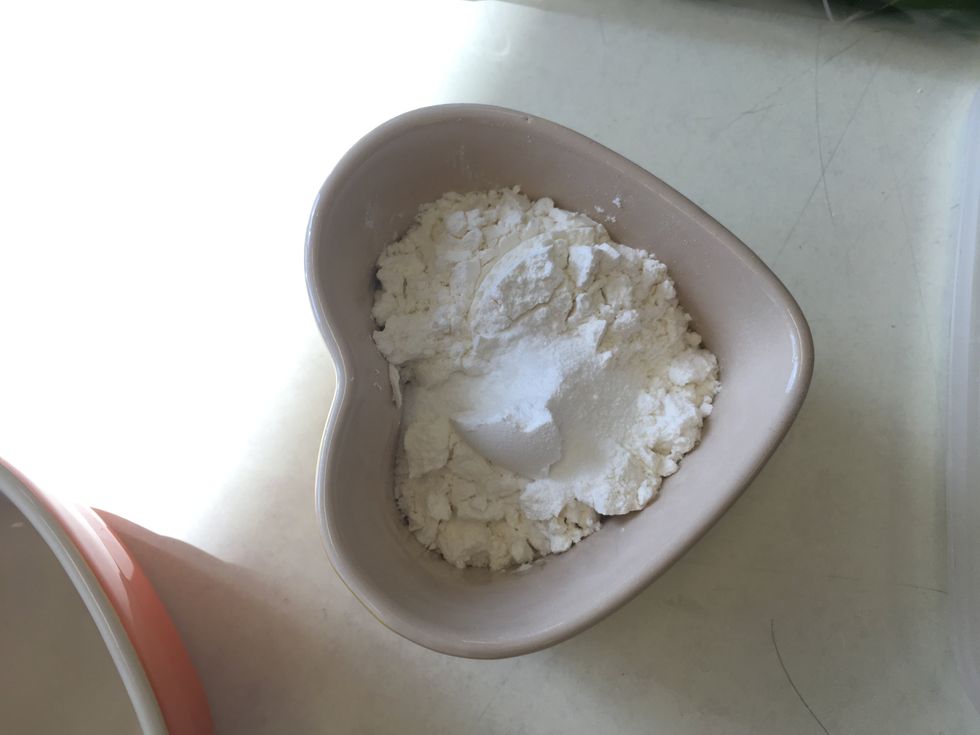 In a mug, combine all cake dry ingredients (flour, baking powder, salt, sugar, walnuts).
Add all cake liquid ingredients, (Bananas, vanilla extract, water)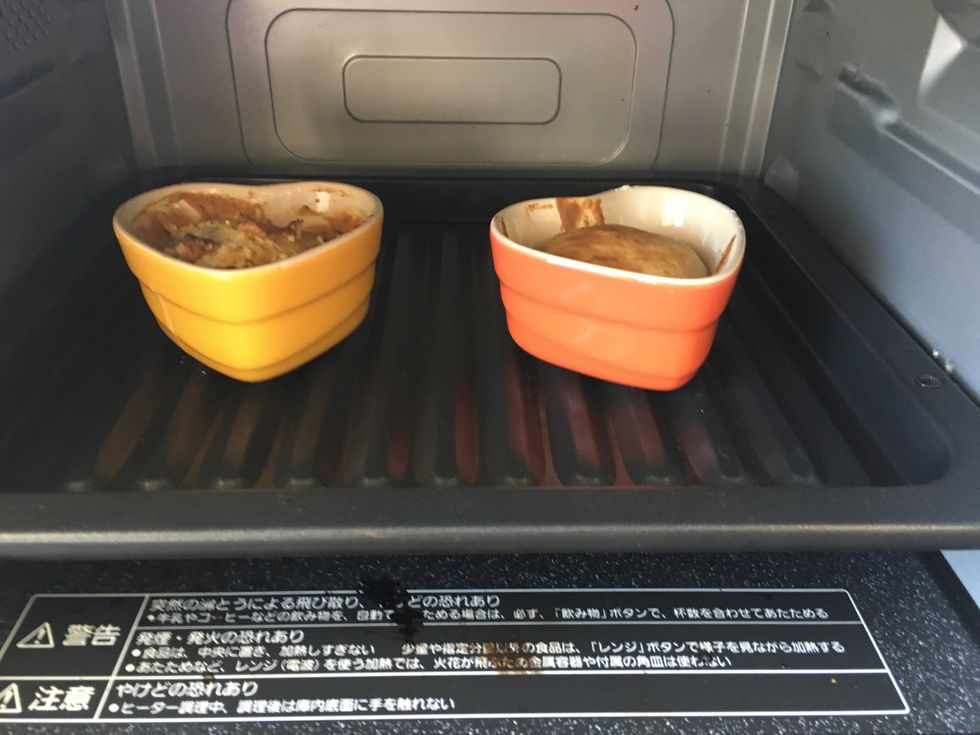 Mix the batter well, and bake in oven in 250F for 17 minutes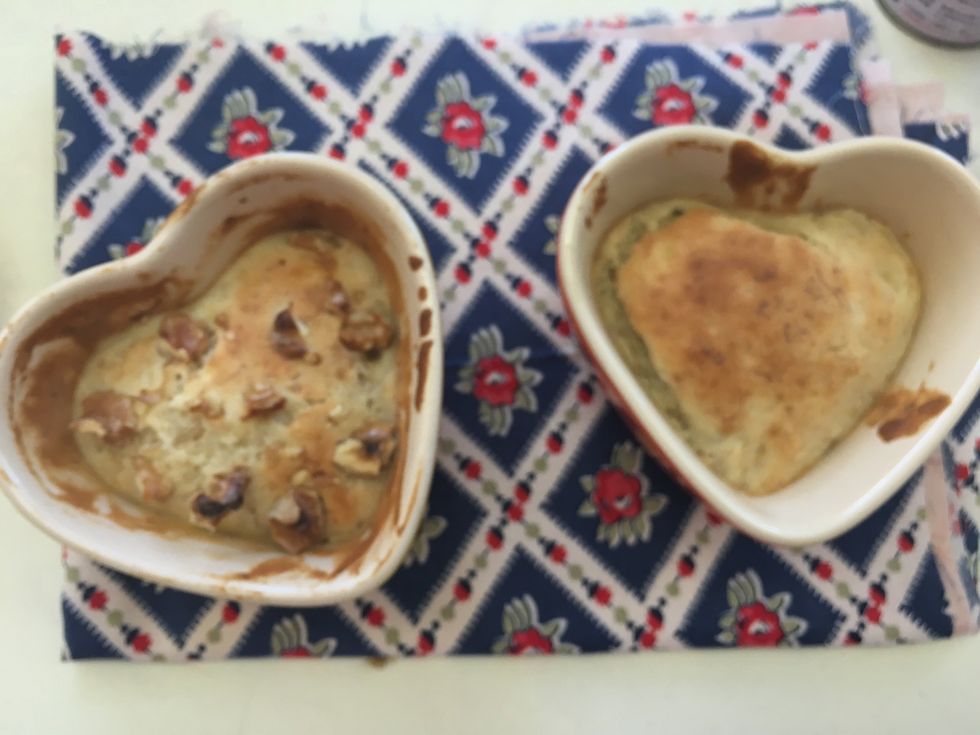 Decorate cake with chopped bananas, walnuts, and maple.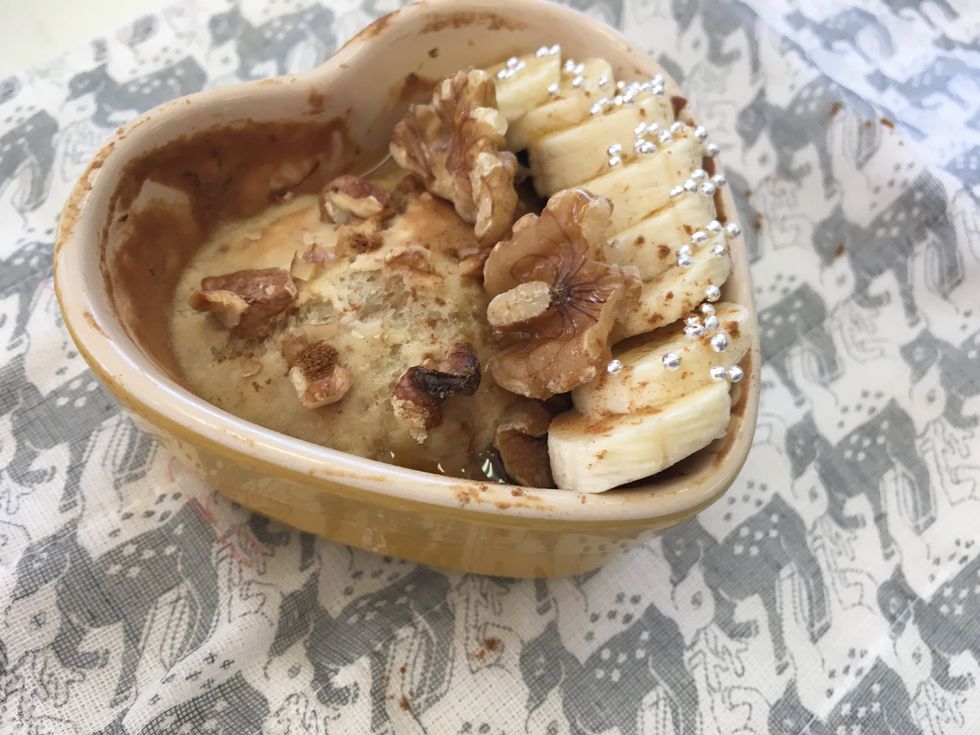 Done!
3.0Tbsp White flour
1/4tsp Baking powder
2.0tsp Sugar
3.0Tbsp Water
1.0Tbsp Overripe Mashed Banana
1/4tsp Vanilla Extract
1.0 Mug
Measuring spoons
Fork
3.0Tbsp Walnuts
2.0Tbsp Salt