Wash your hands before starting in the kitchen, also clean counter and utensils.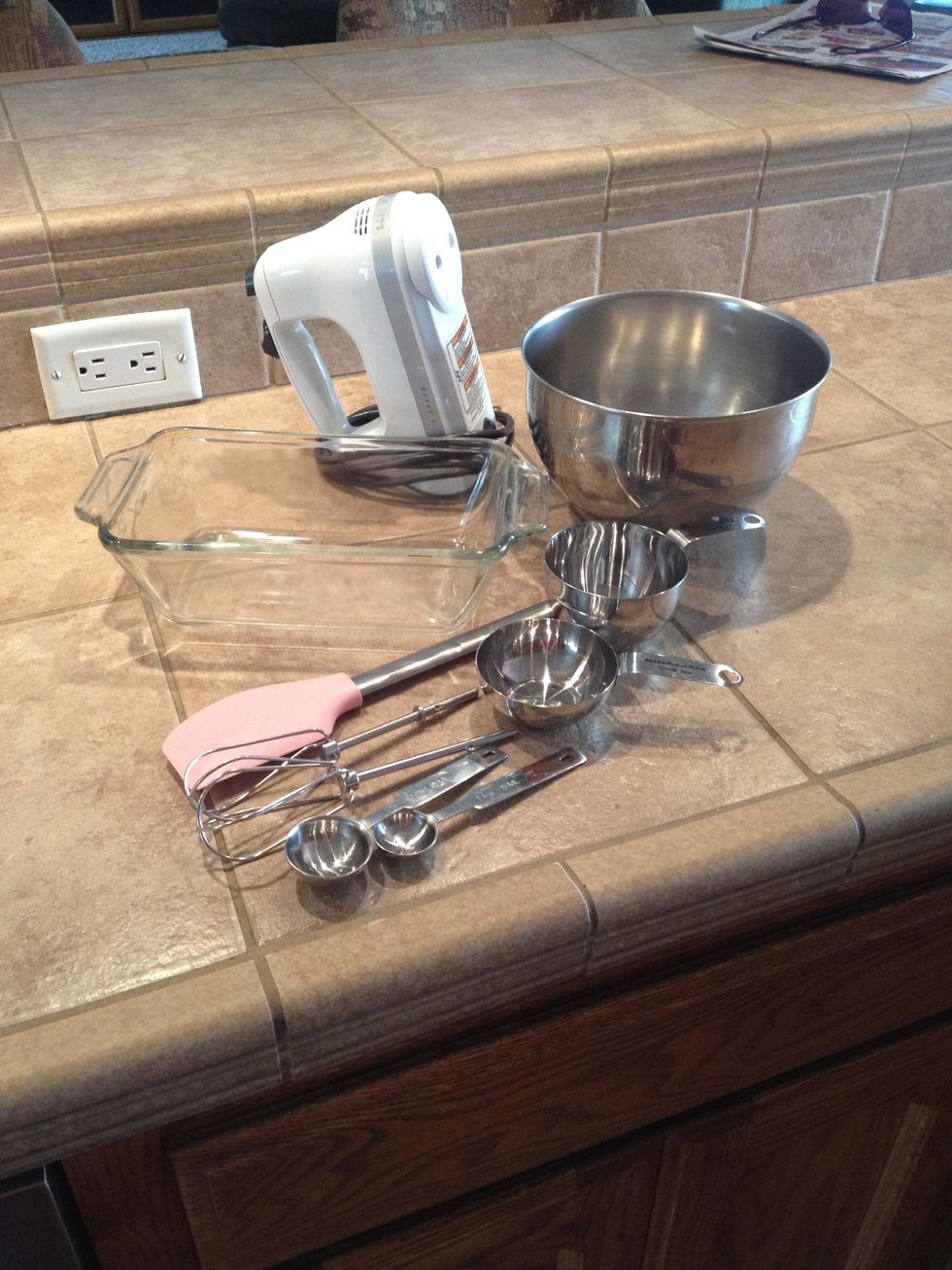 Take out all your ingredients and measure them out to make sure you have everything you will need. You will need: Eggs, Milk, Lemon juice, Baking soda, Sugar, Flour, Salt, Shortening, and Bananas.
Then preheat the oven to 350 degrees. (Don't put bread into oven until oven is completely preheated or the bread will burn.)
In bowl add the eggs, milk, lemon juice, baking soda, sugar, and salt.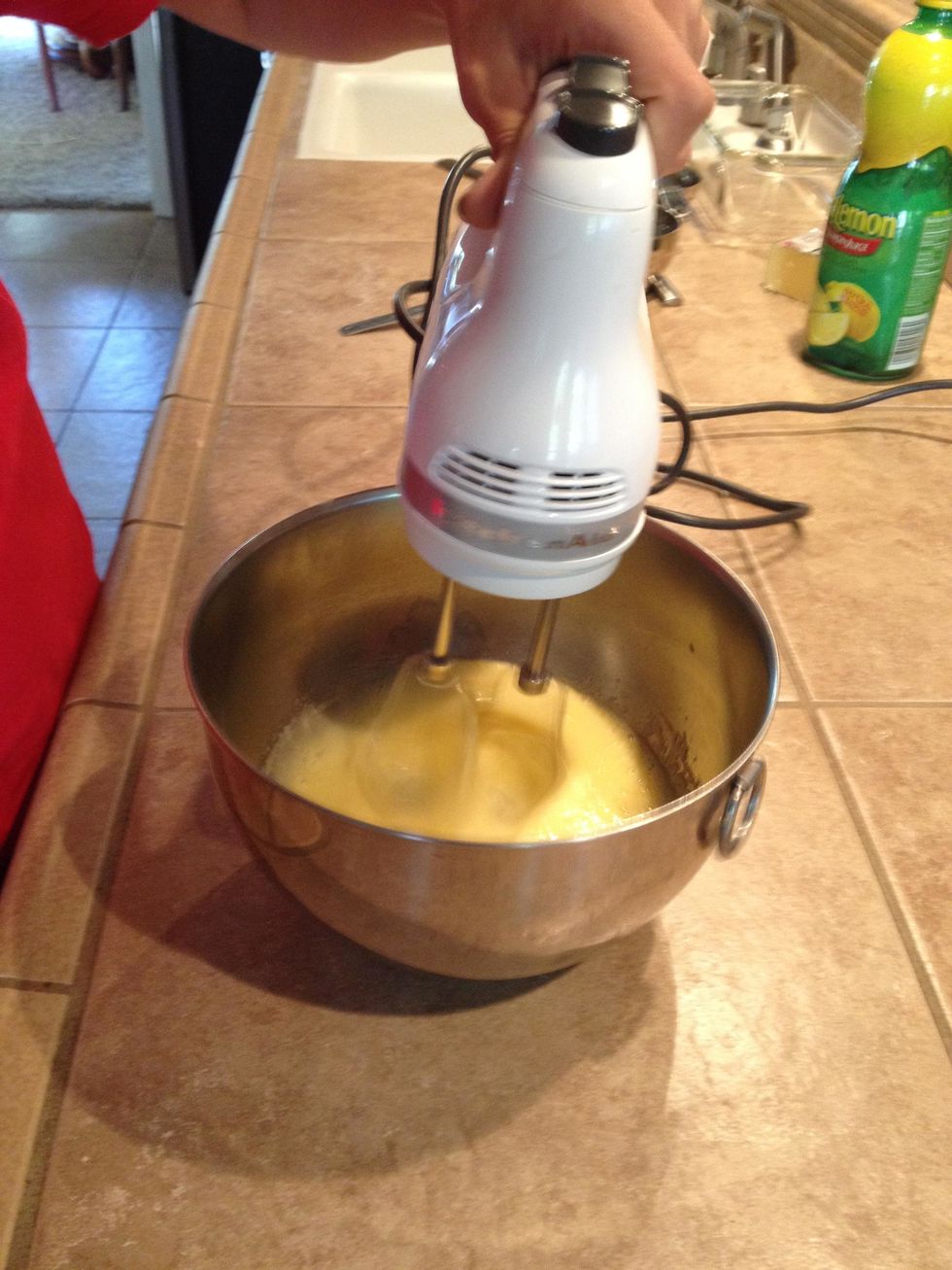 Cream these ingredients for two minutes or until sugar is dissolved and batter is smooth.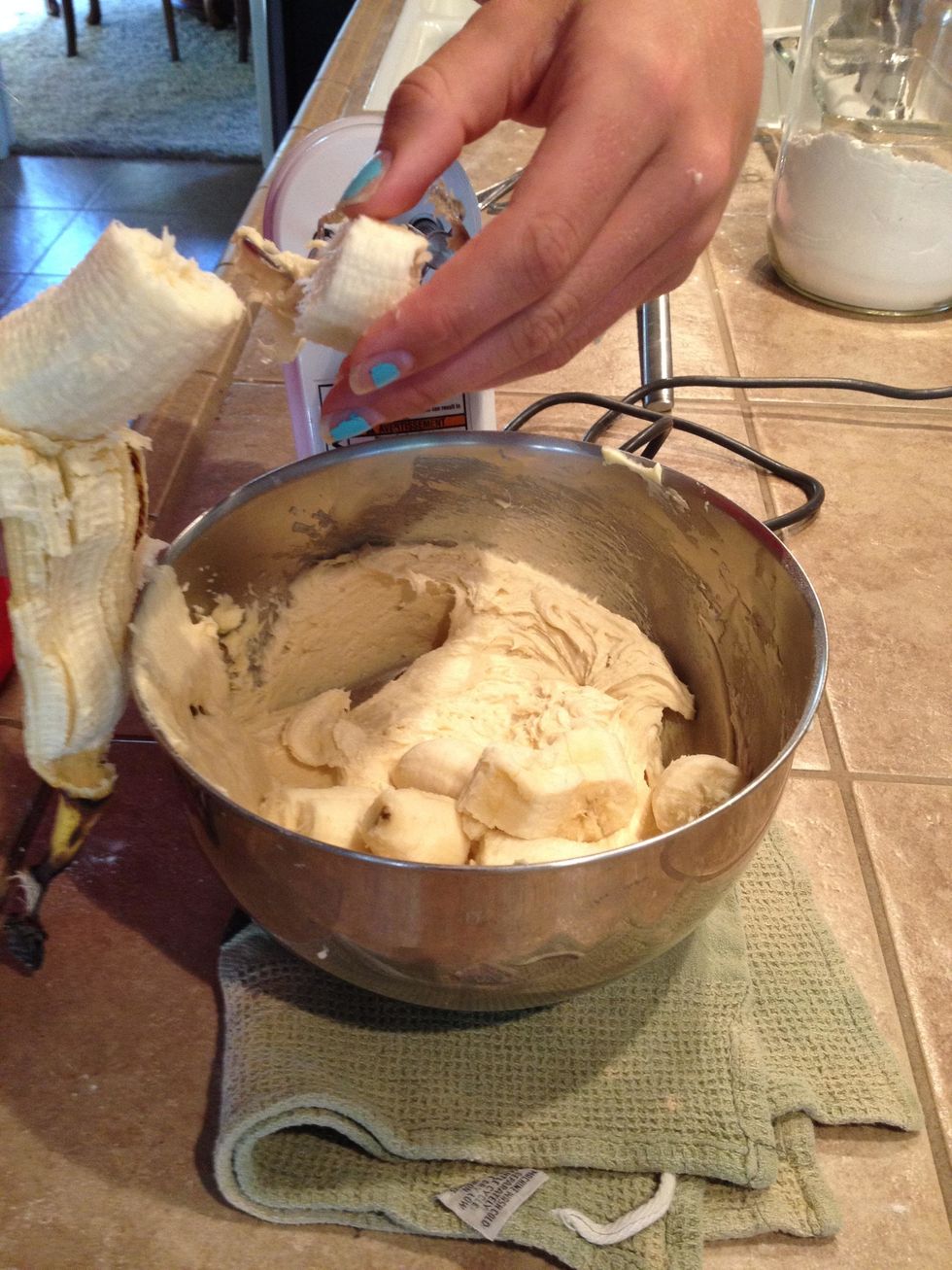 Add remaining ingredients; shortening, bananas and slowly mix in the flour. Blend on medium until batter is well blended.
Prepare loaf pan: Butter bottom and sides of loaf pan (you can also use Crisco). Flour bottom and sides to completely cover loaf pan. Note: this will keep your banana bread from sticking.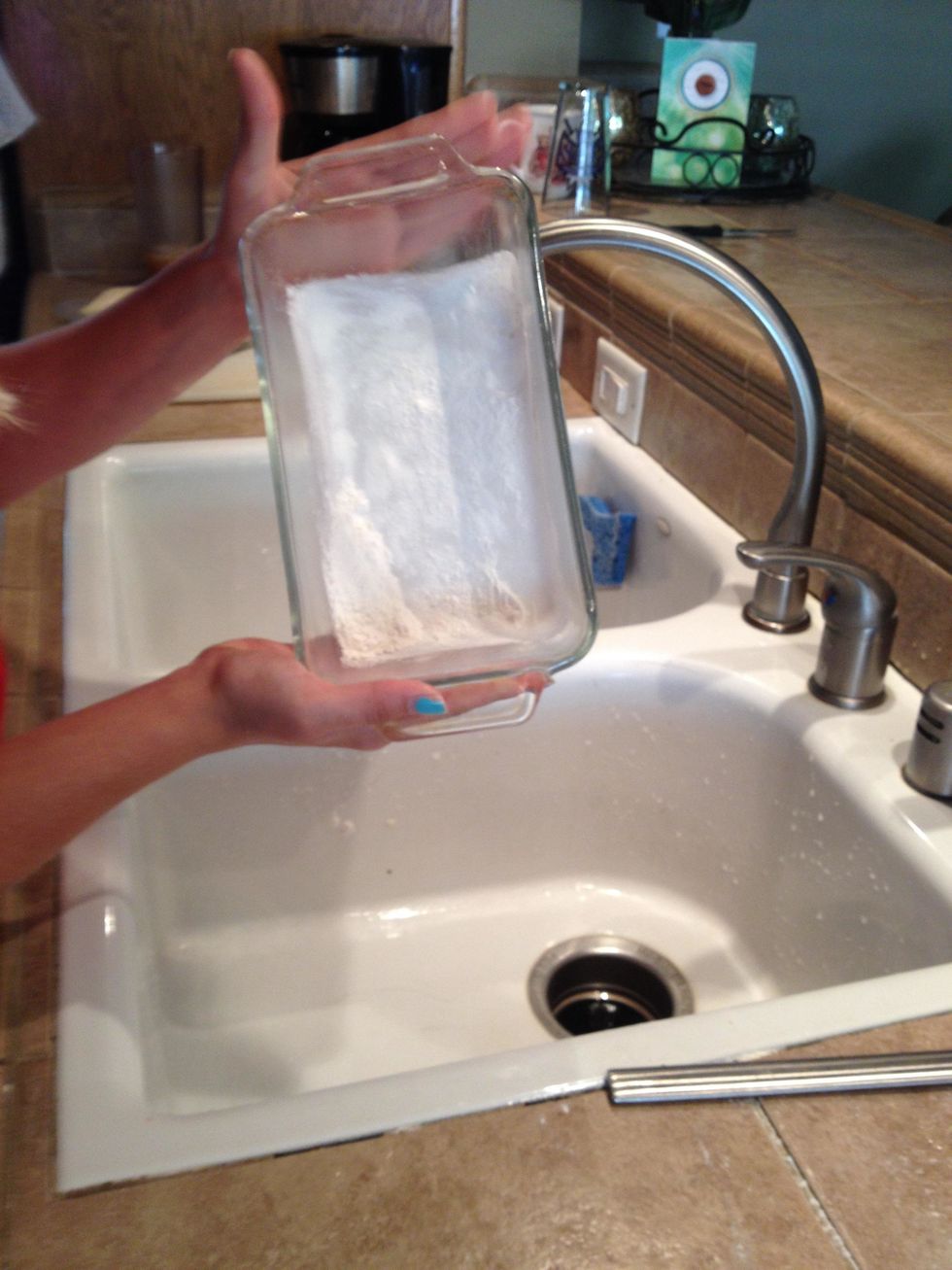 Over the sink pat all sides of the pan to disperse the flour and get rid of excess flour.
Now that your pan is ready and your oven is preheated you are ready to pour the batter into the pan.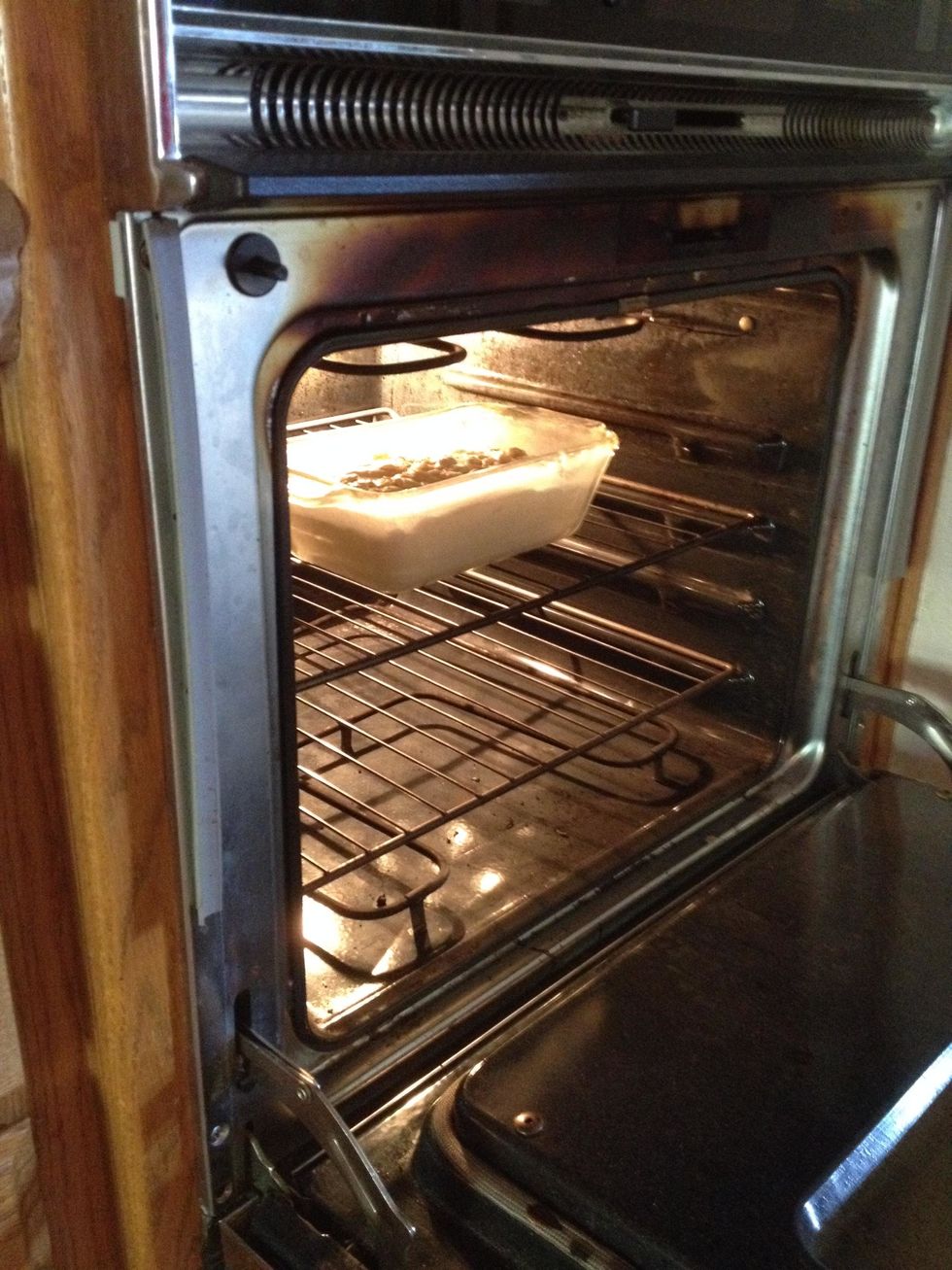 Place the banana bread on the middle rack in the oven to insure that it bakes evenly.
Now set the timer for 45 minutes, if you use 3 bananas instead of 2, baking time may be longer.
While your bread is baking, it's smart to start cleaning your dishes.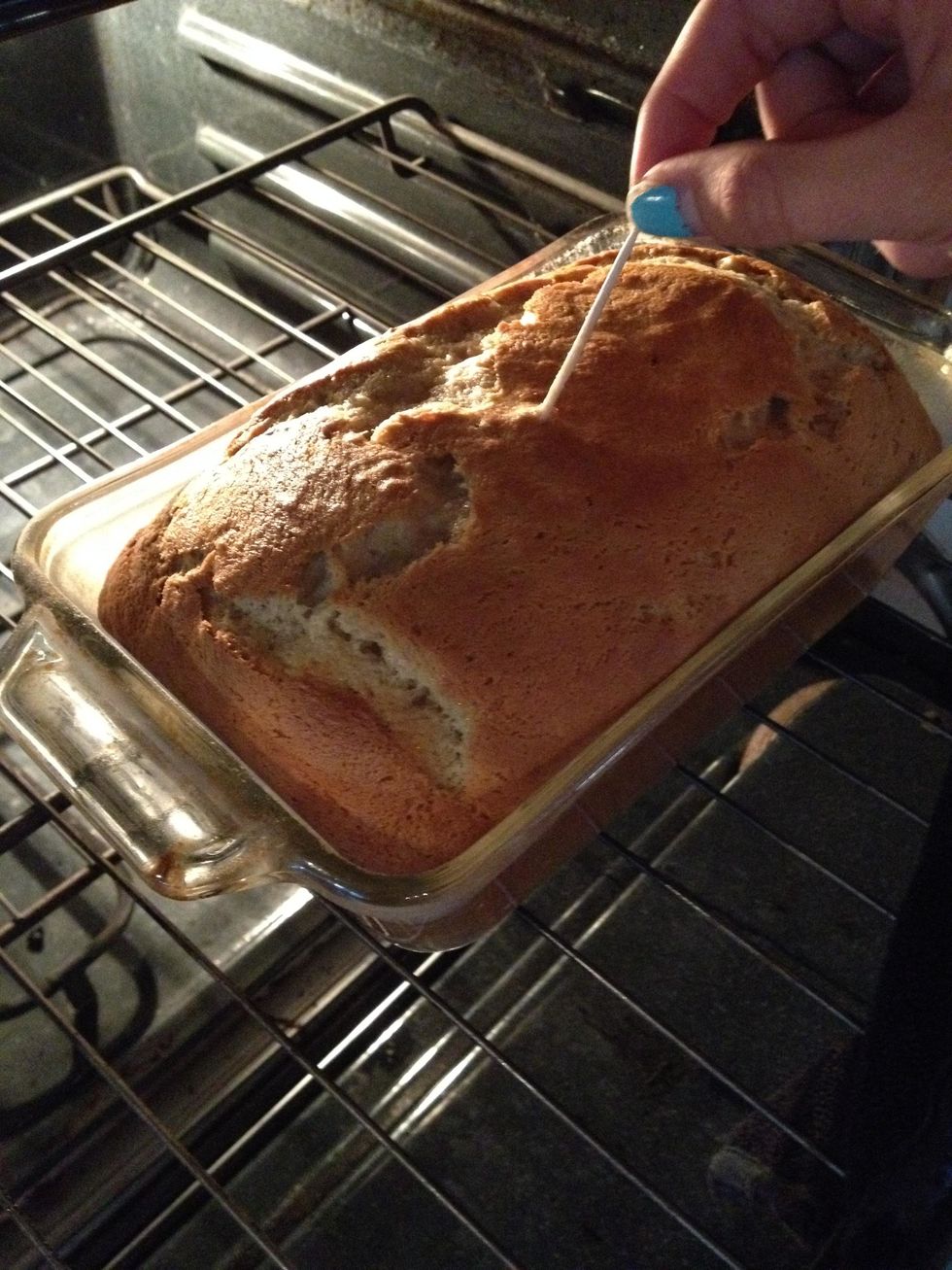 When the timer goes off, make sure you check it with a toothpick before you take it out to make sure it's done.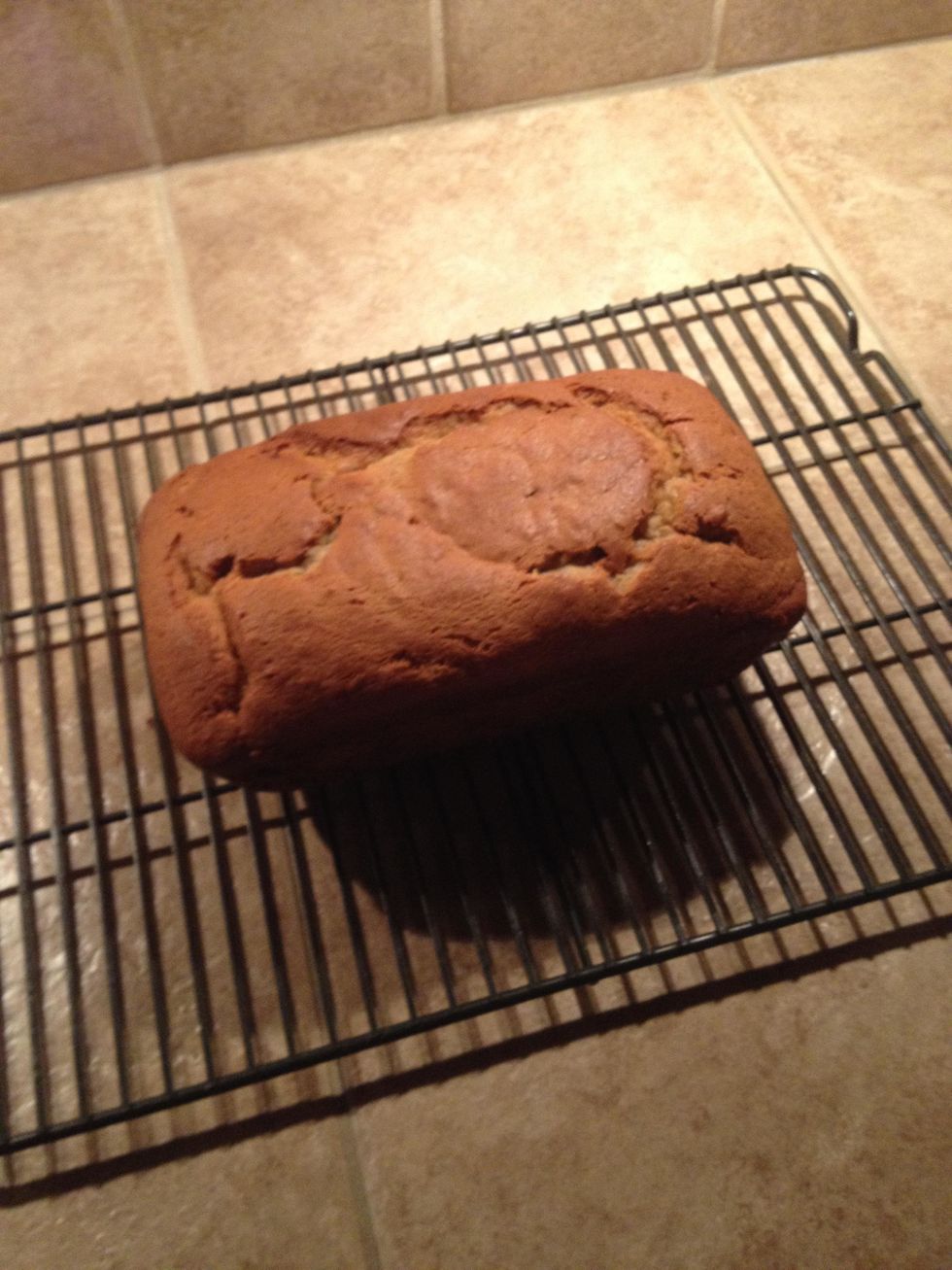 Final step is to take it out of the pan and put it on a wire rack to cool, wait about 20 minutes for it to cool. Enjoy!
2.0 Eggs
2.0Tbsp Milk
1.0Tbsp Lemon juice
1.0c Sugar
1.0pch Salt
2.0c Flour
1/2c Shortening
2.0 Mashed bananas