The recipe is one my wife found from a YouTube video a while back. It is moist and delicious.
23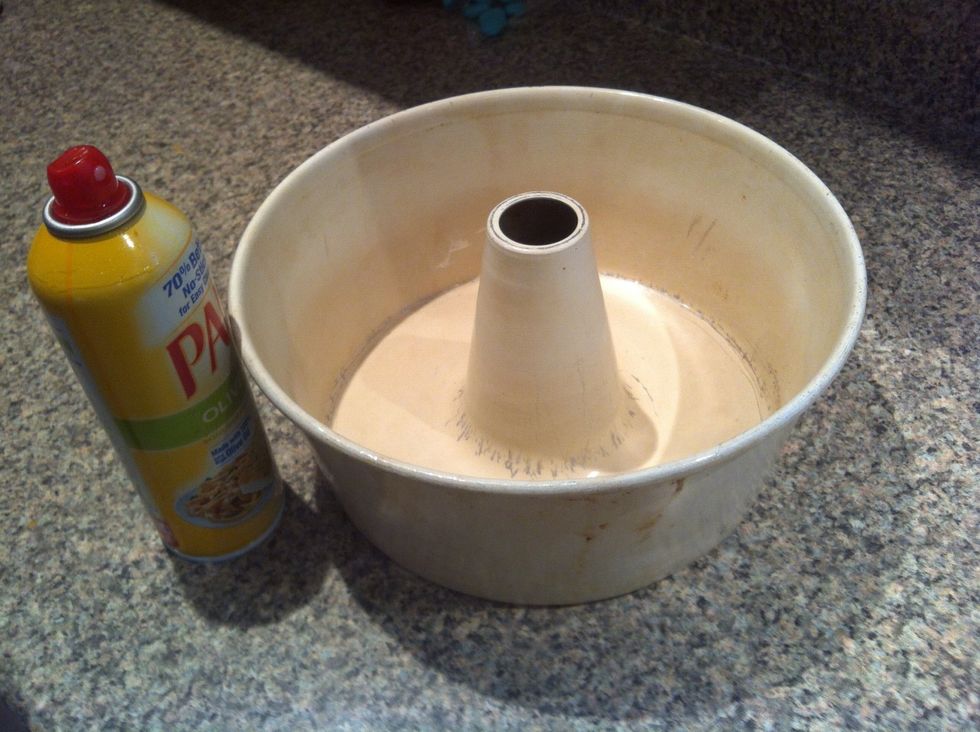 Grease up a bundt pan, and turn on your oven. Preheat it at 350 degrees.
Mix together in one bowl the flour, baking powder, baking soda and salt. My helper will mix them for me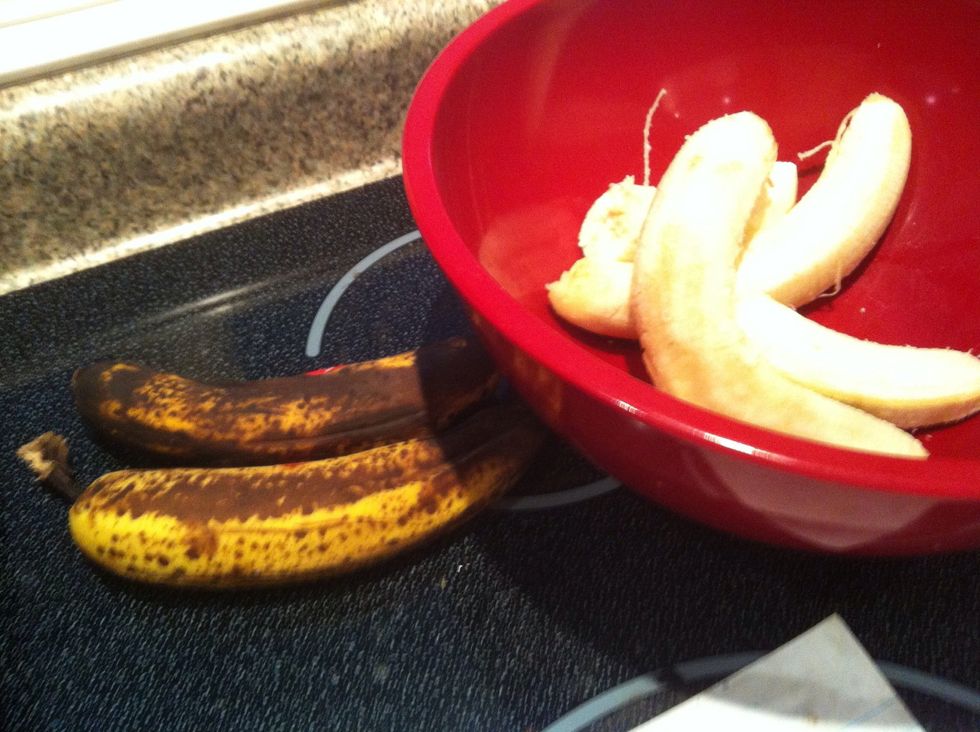 Peel your ripened bananas and place in a separate bowl.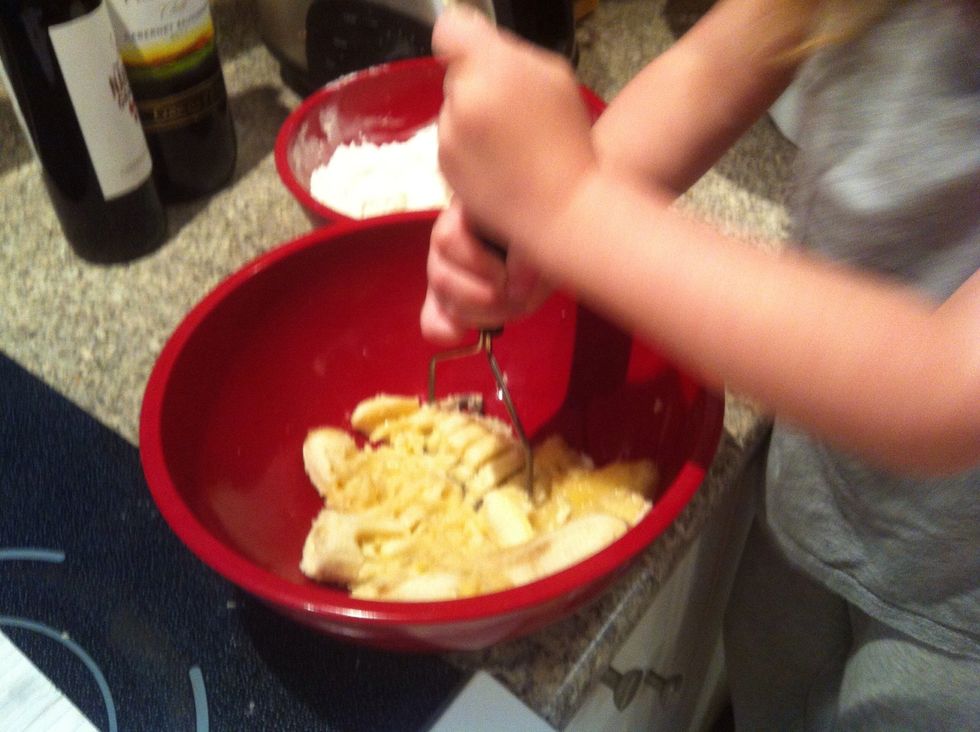 Mash em together! My helper has arrived to assist in this important step.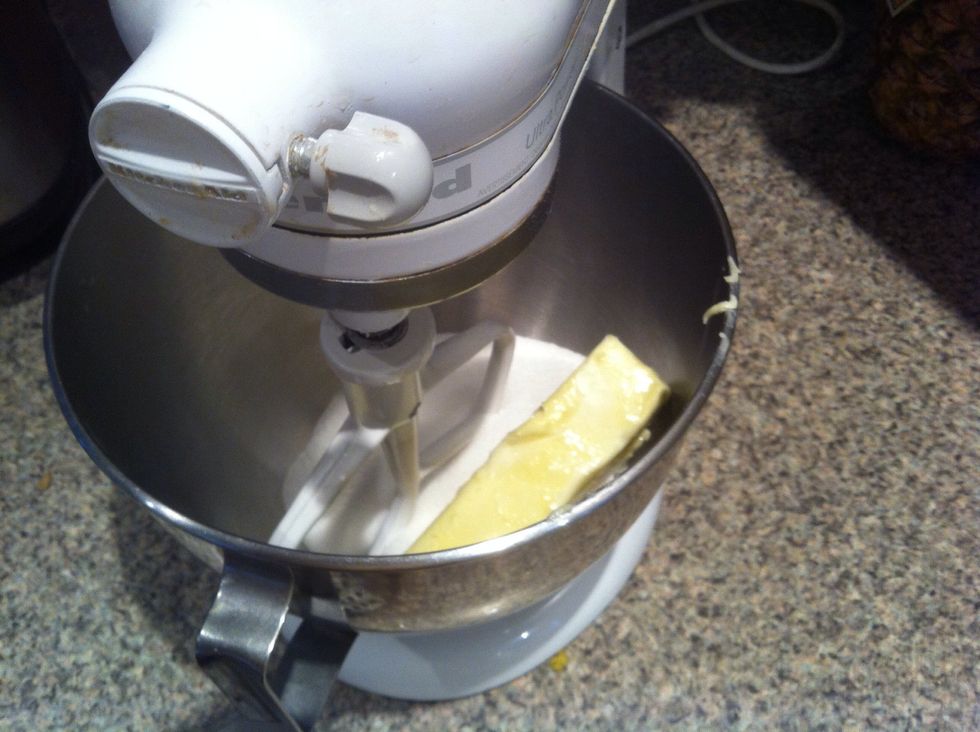 In your mixer, or a separate bowl cream your butter which should be softened and your sugar. I put my mixer on the lowest speed so I can work at an unfrenzied pace.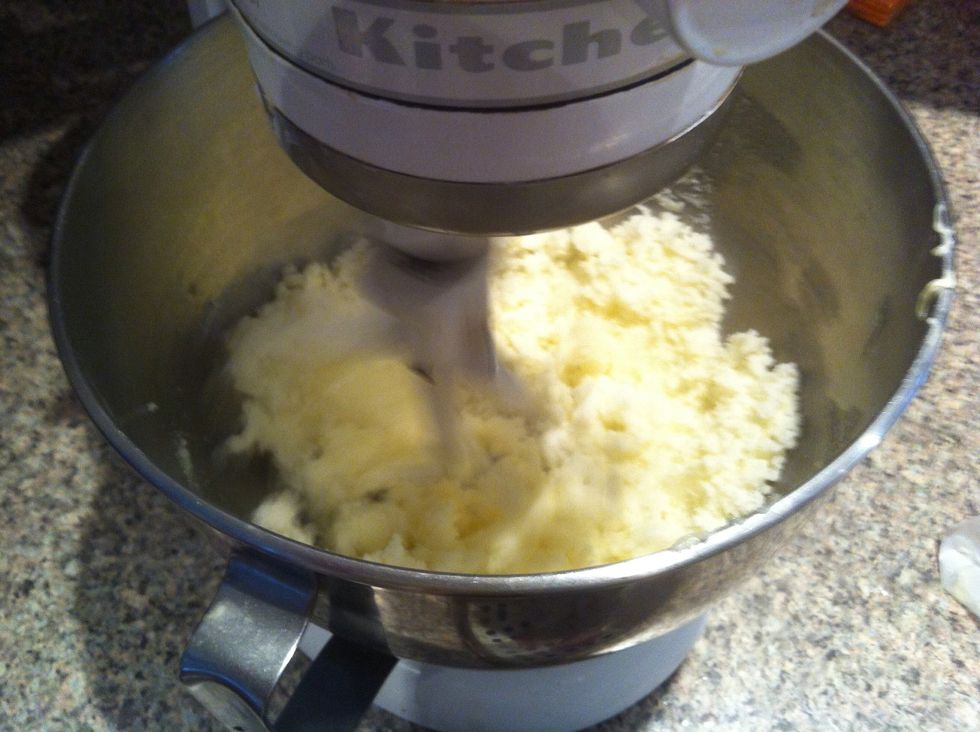 Creaming together. Now it's time to crack an egg at a time into the mix.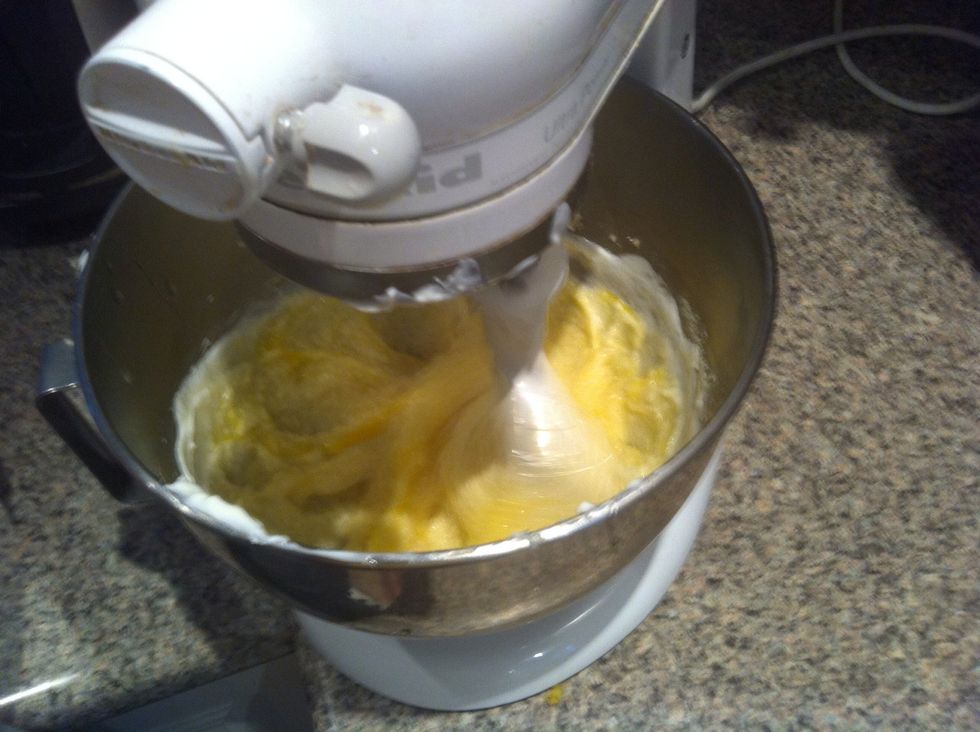 Follow the eggs up with the vanilla and the sour cream.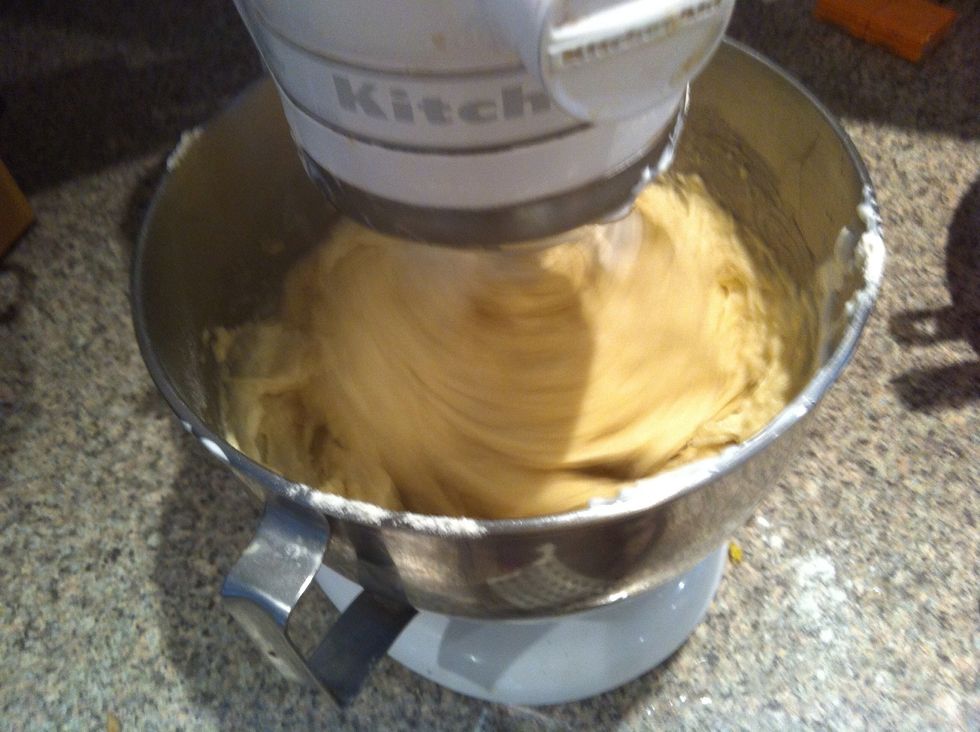 Slowly add your dry ingredients and your mashed bananas. I like to alternate.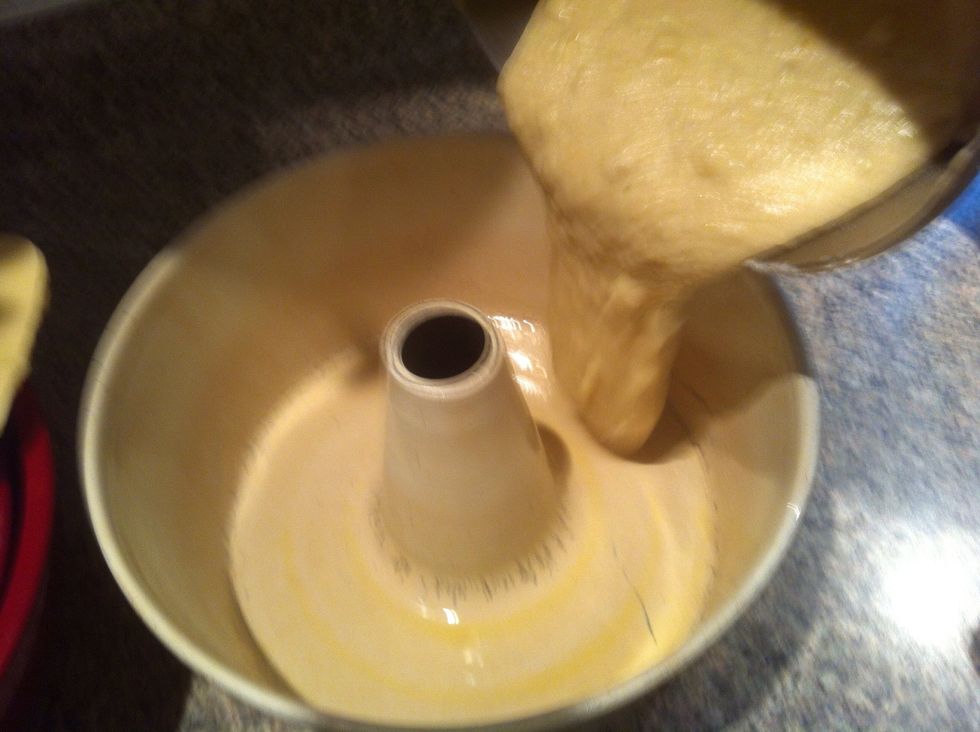 Pour your mixed batter into your greased pan. Spread the batter evenly in the pan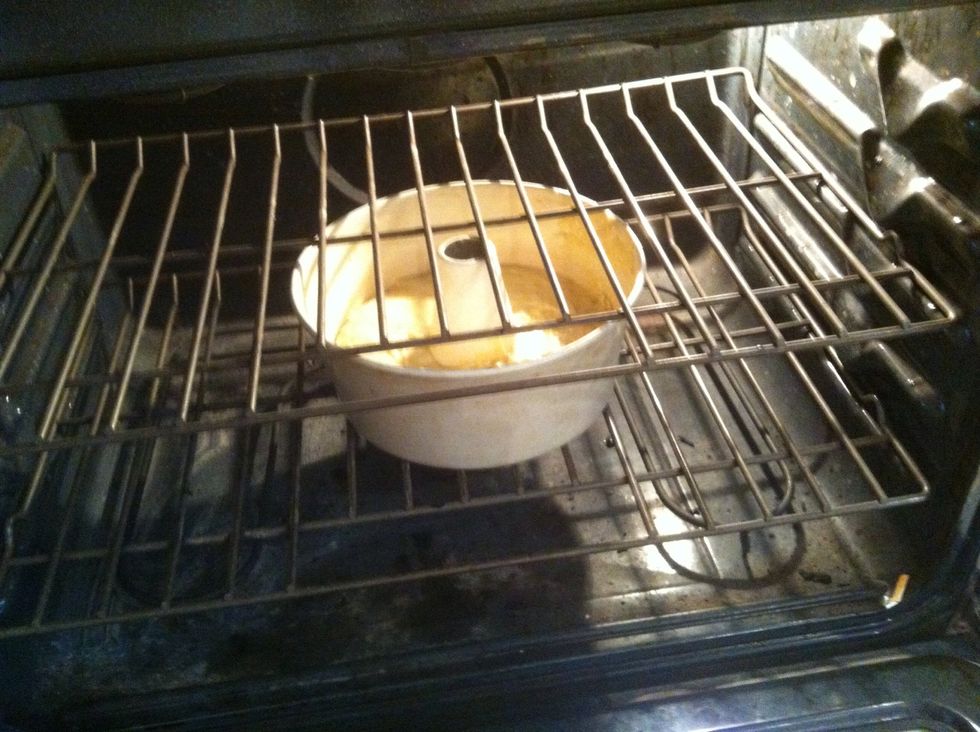 Place in preheated oven for 1 hour. After baking, Let it cool for about 10-15 minutes and then remove from pan. Enjoy!
I found the YouTube video. The steps are a tiny bit different, I prefer not to vary my mixing speeds, and mix more consistently http://www.youtube.com/watch?v=R0e8ojL0vcc&feature=youtube_gdata_player
2 cups flour
1 tsp baking soda
1/2 tsp baking powder
1 stick butter
1 1/2 Cups Sugar
1/2 tsp salt (I omit in mine)
2 eggs
1 tsp vanilla extract
1/4 cup sour cream
4 large or 6 small ripened bananas