A quick but yummy breakfast for cold Autumn/Winter mornings.
8
Lay out your ingredients. This makes for a more organised and easier work space. I chose to use Quakers Oats So Simple with Golden Syrup.
These are great for a quick but yummy breakfast which isn't too unhealthy and which will keep you fuller for longer. They only take two minutes! They also come in other flavours, including plain oats.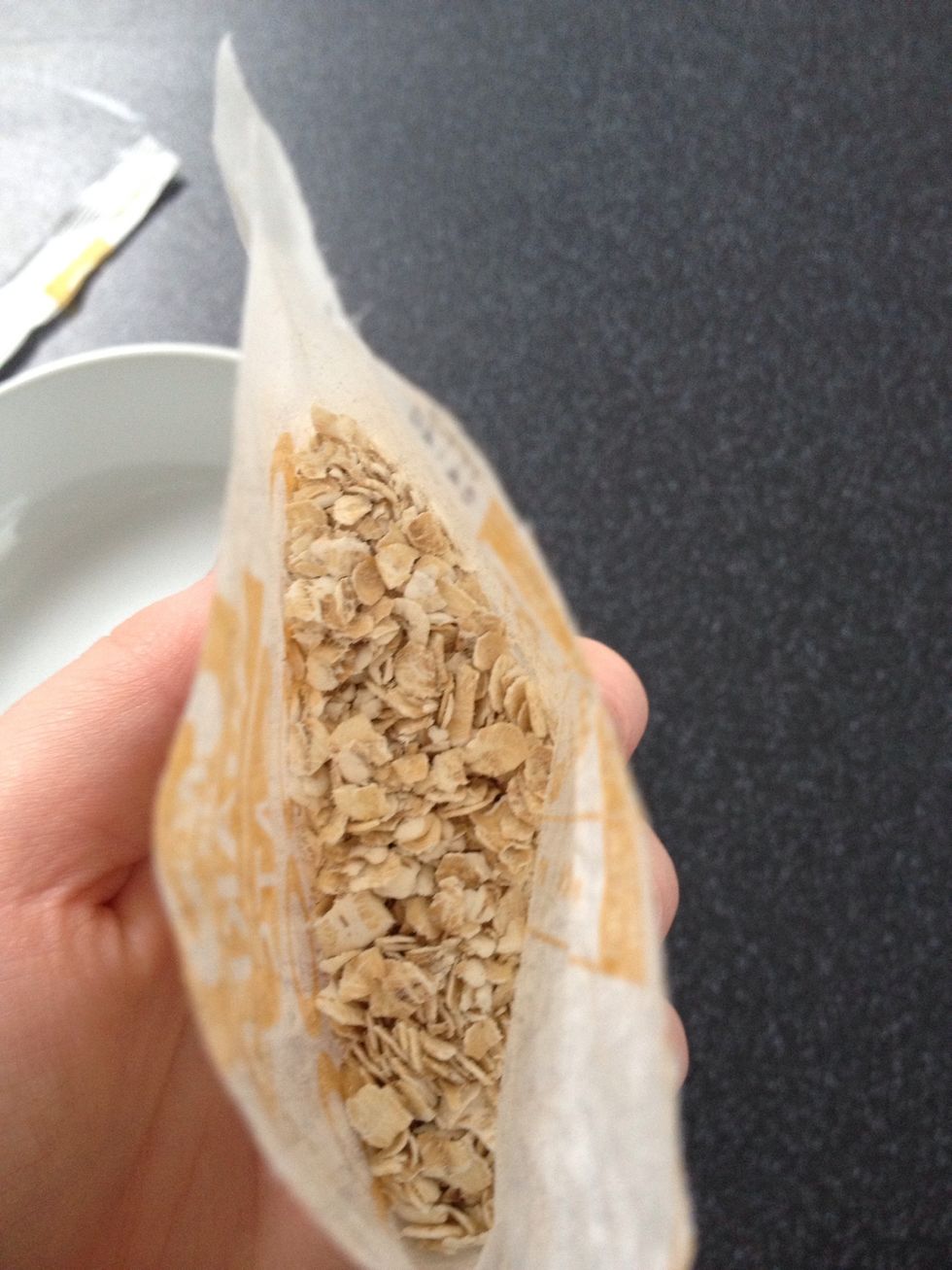 Tear open your sachet so as you can pop it into this shape to then add your milk with the oats still inside. You will see there is a fill line on the back, roughly 180ml.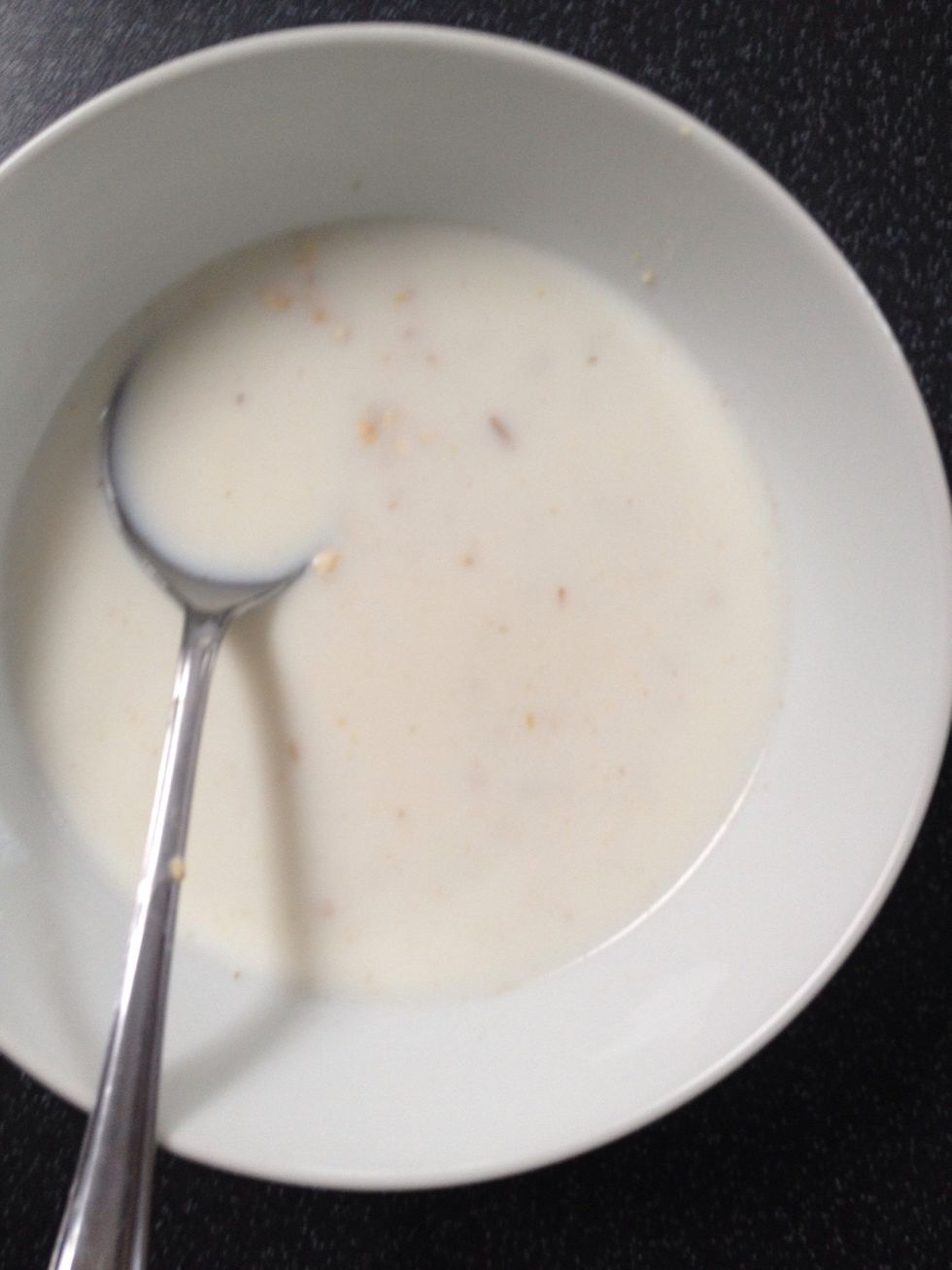 Once you have emptied the sachet into a bowl it should look like this. I recommend that whilst pouring the milk into the sachet keep the oats still inside otherwise the porridge will be too watery.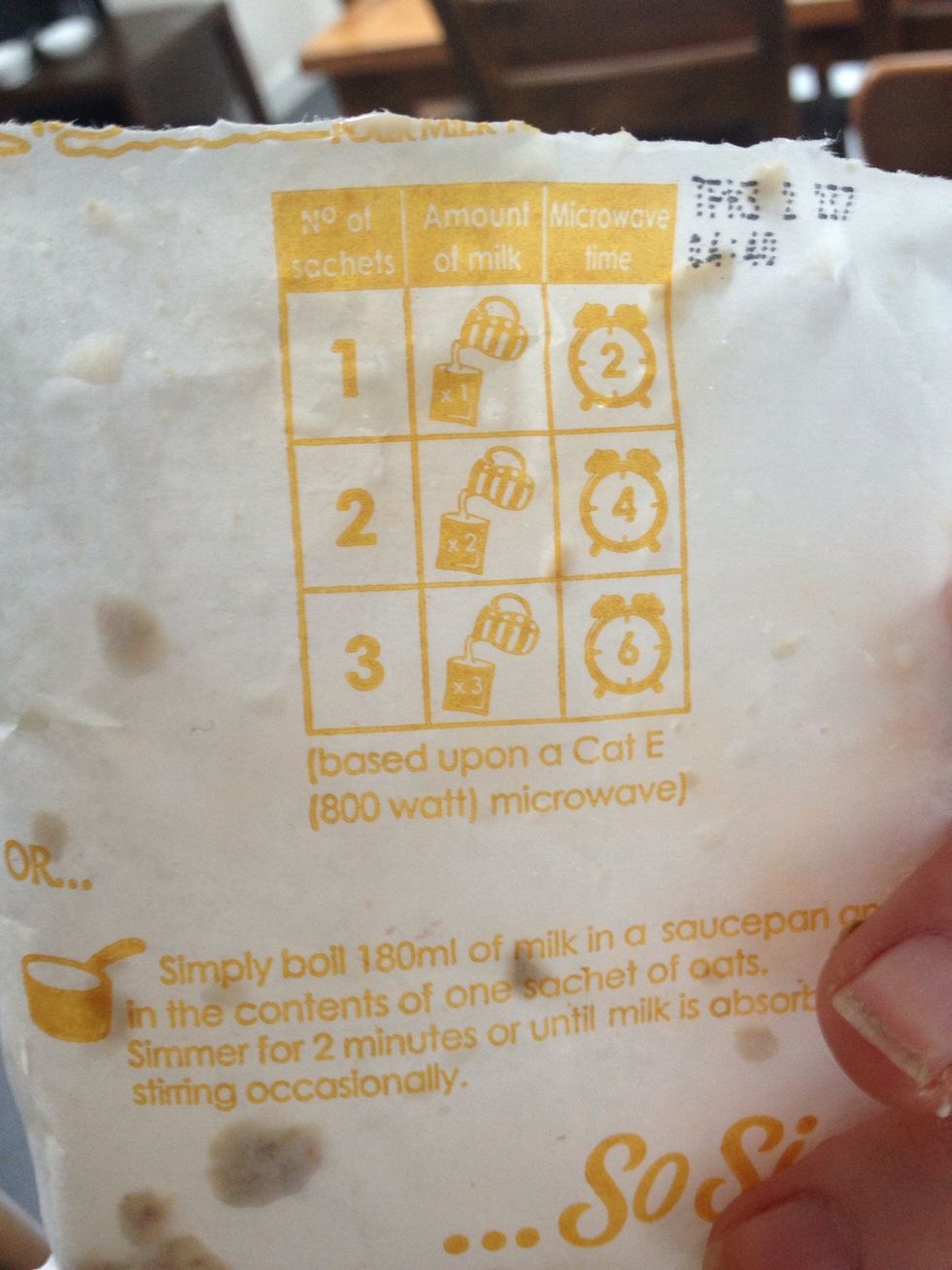 There are also options to cook on the hob but I find it more simple to cook in the microwave when in a rush. You can also see the fill line at the top.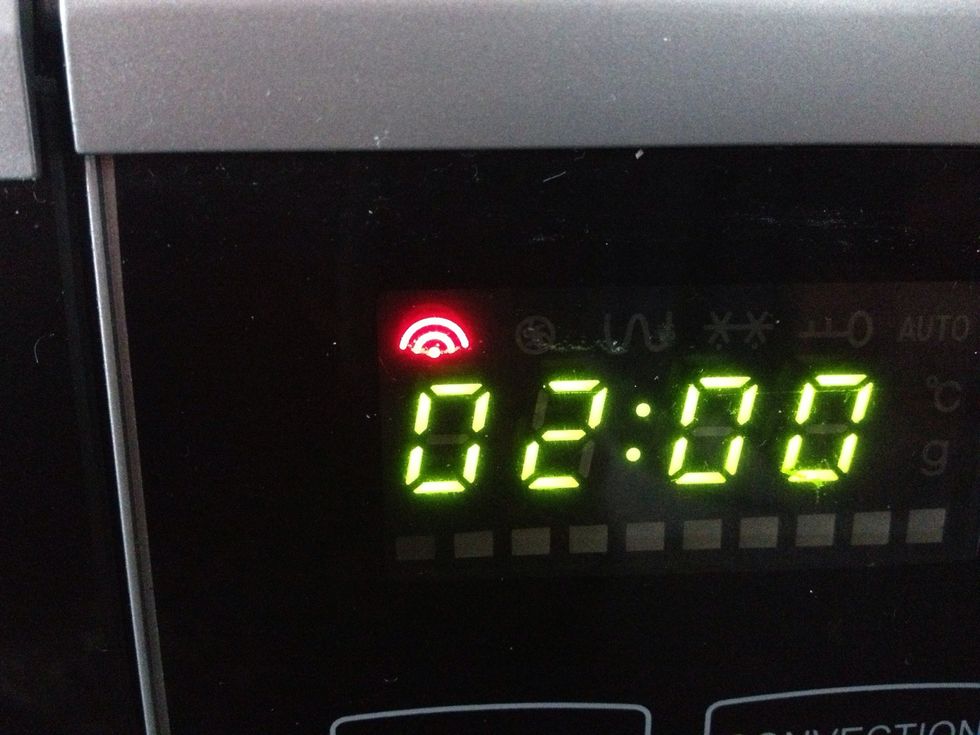 Set your microwave to 2 minutes and put the bowl inside. If your porridge isn't ready by two minutes you can always put it back in for longer later on to achieve the thickness you want.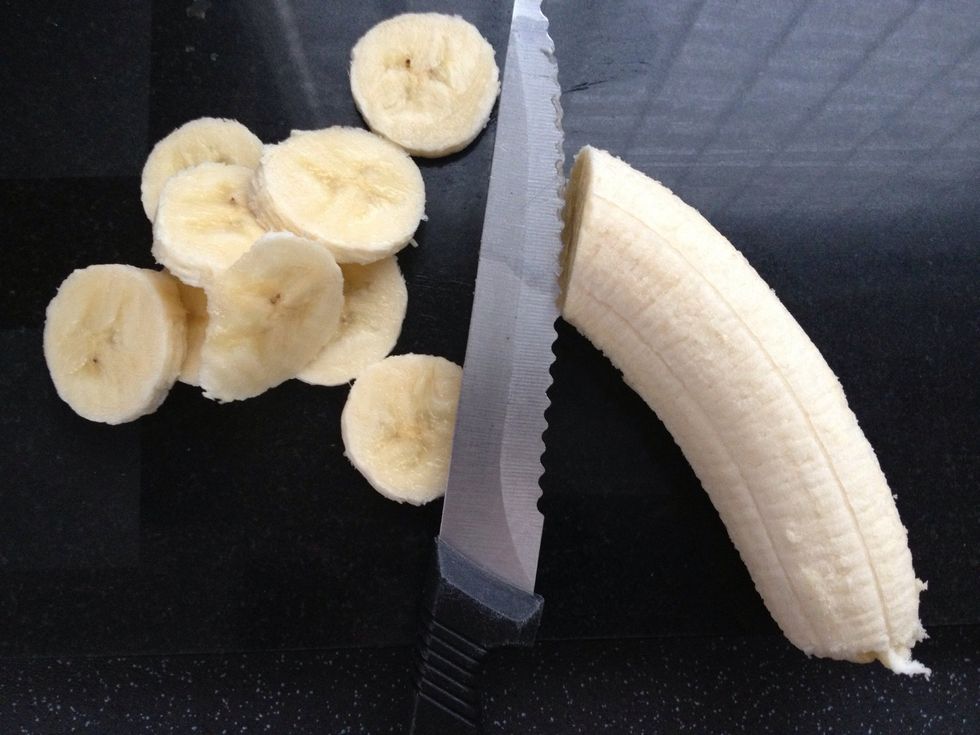 Whilst the porridge is cooking, take your banana (or half a banana if you prefer) and start to cut it into small bite size sections.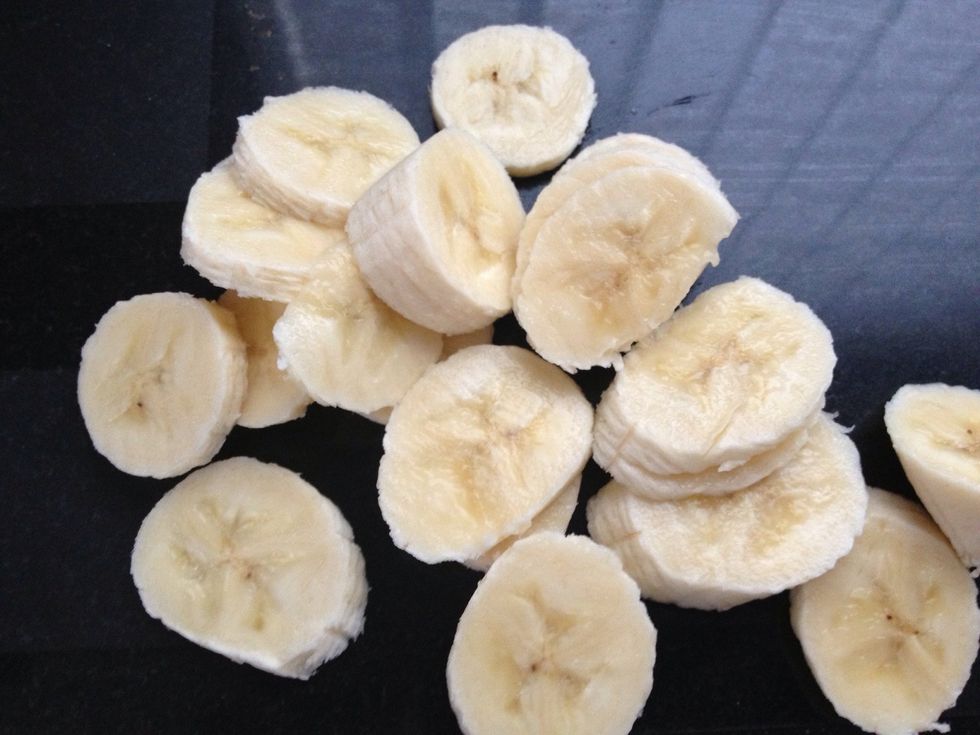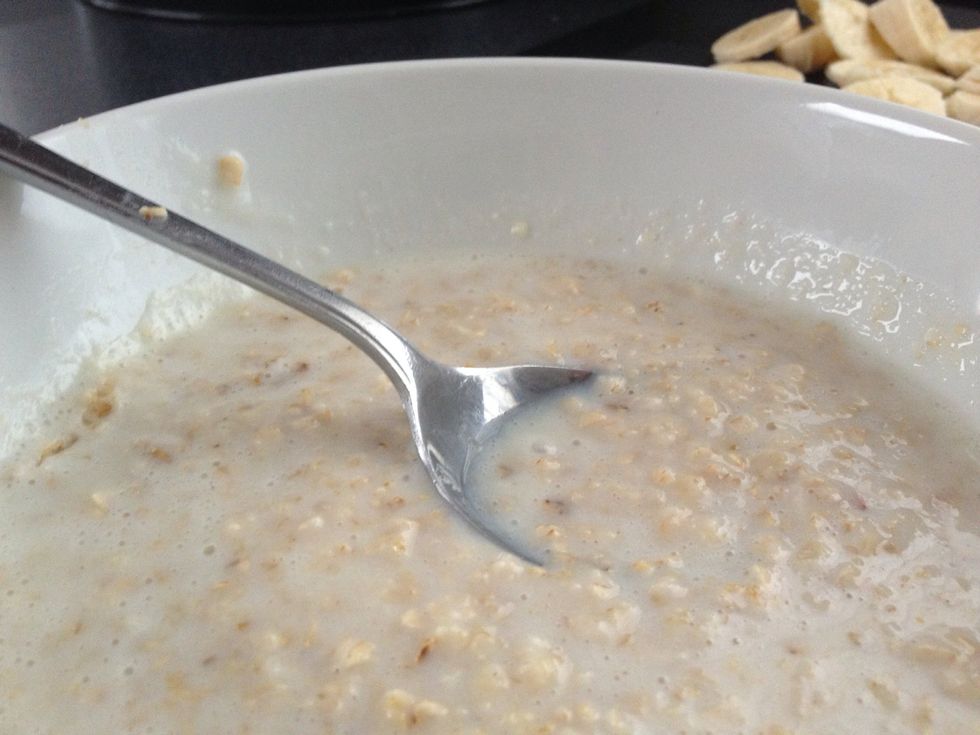 Once the porridge has been in the microwave for 2 mins it should look like this. To me this is just fine but if you prefer thicker porridge then I would pop it back in for 30 seconds or so.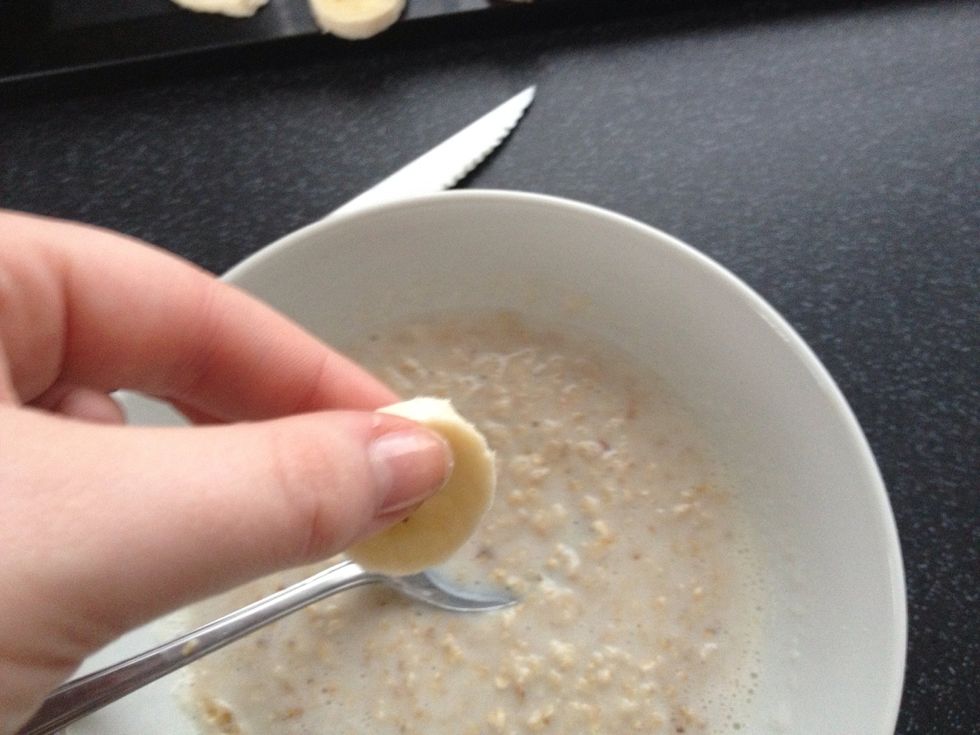 You can then start adding your banana into the porridge.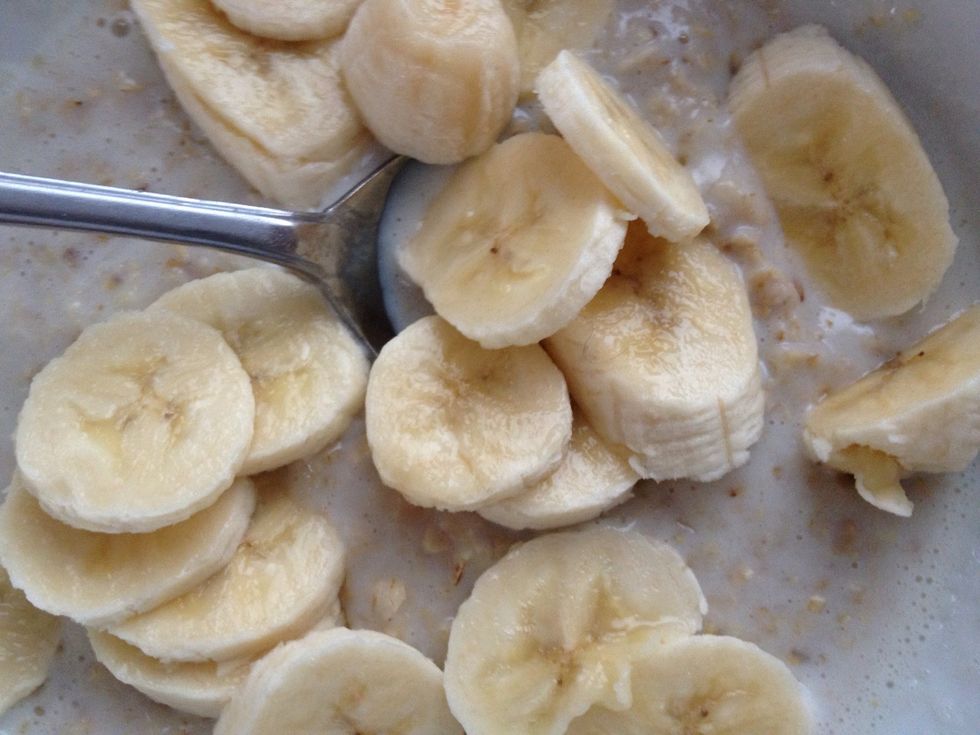 Once finished it should look like this.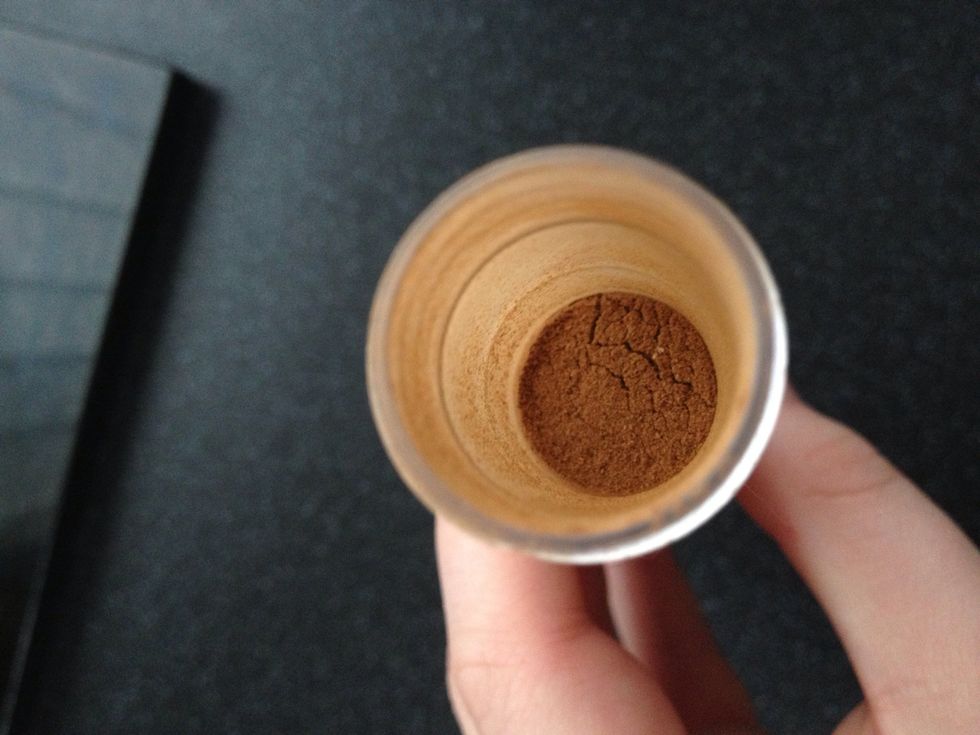 Take your ground cinnamon and sprinkle a little (or however much you prefer) on top of your banana and porridge.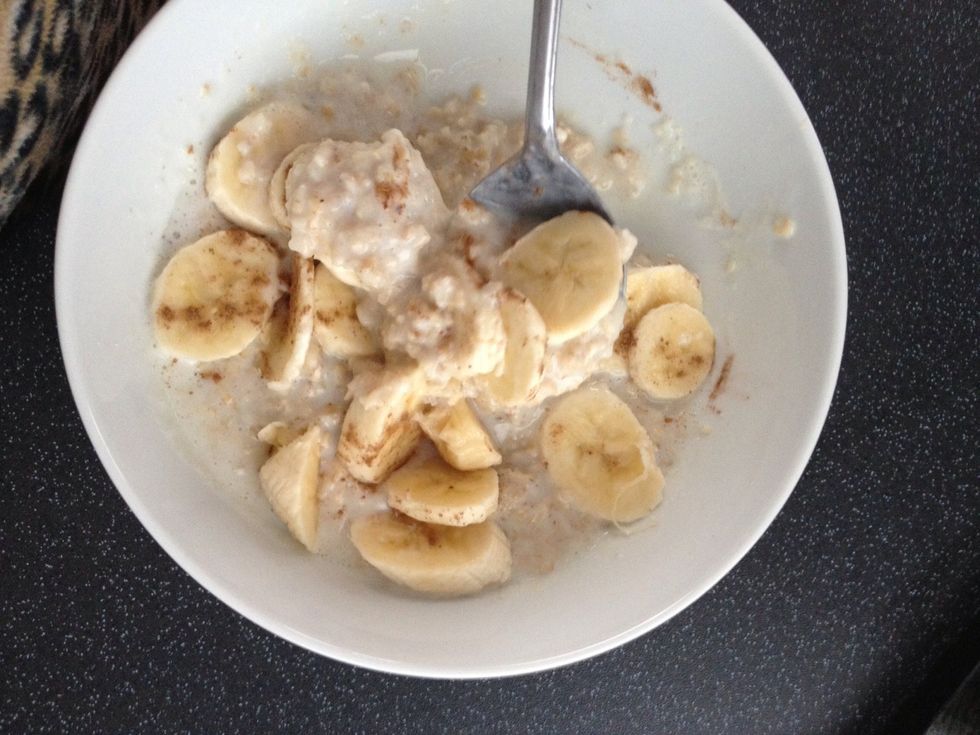 Mix your cinnamon into your porridge with your spoon so as the combine the banana also and so as the flavour runs throughout.
If you find that the porridge isn't sweet enough feel free to add some sugar over the top. And that's all there is to it.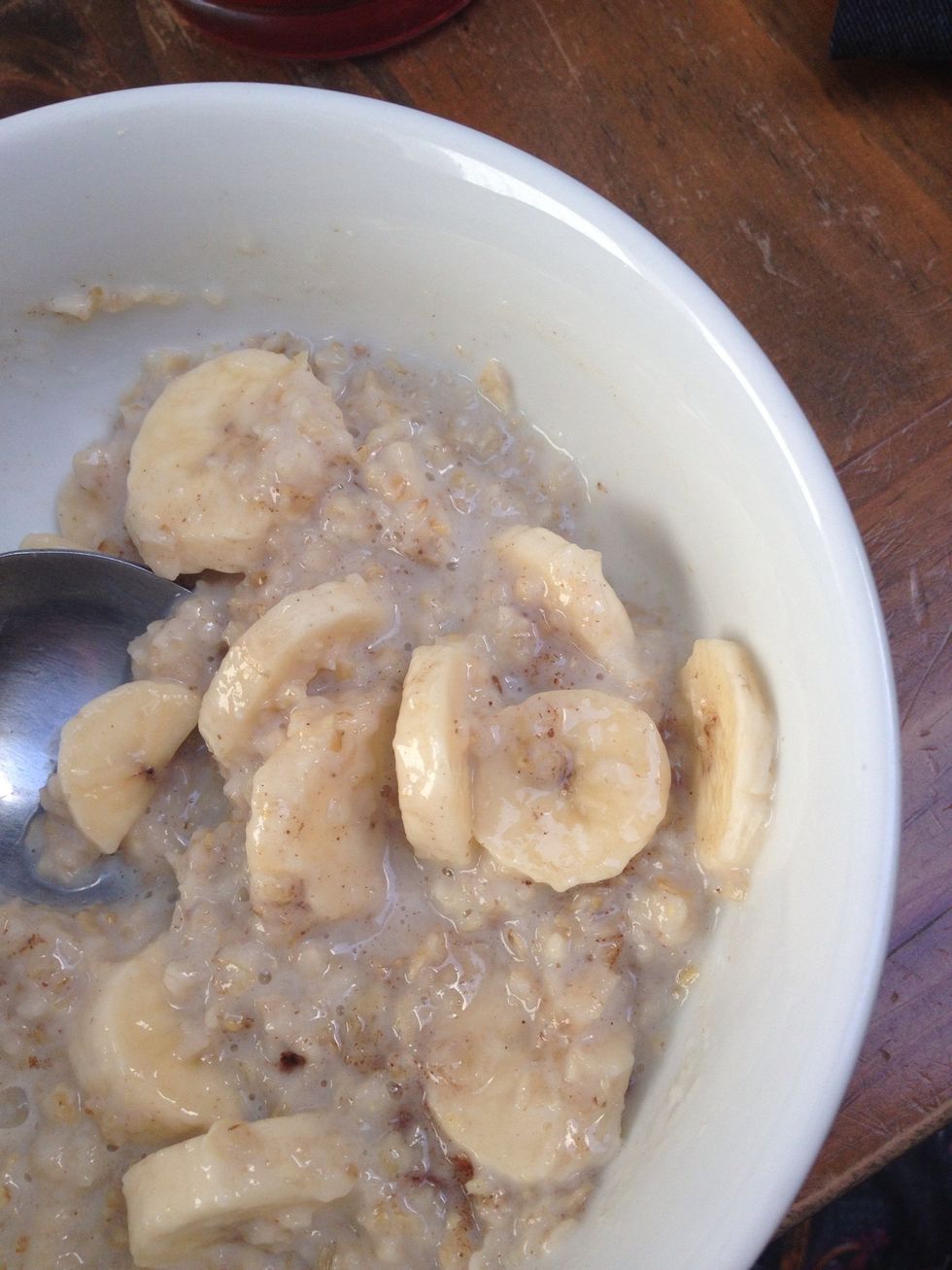 You now have your quick and yummy autumn breakfast, perfect for a cold October morning! Don't be put off by how it looks, it tastes amazing.
1.0 Banana
1.0pch Cinnamon
180.0ml Milk
1.0 Quakers Oats Packet (Golden Syrup)
Sugar (If wanted)