Make Banana and Choc Chip Oat Snack Bars
7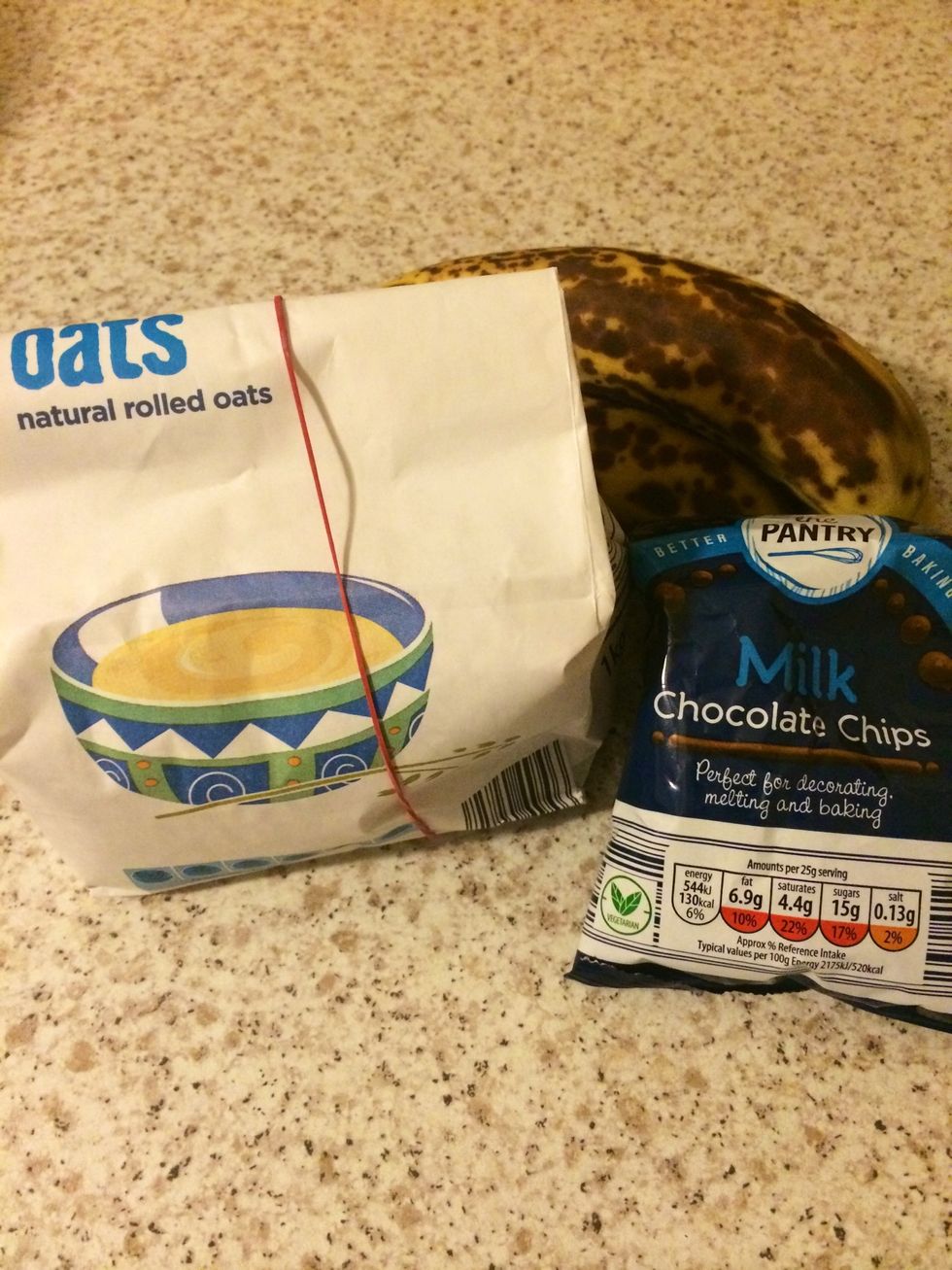 Get your ingredients, yep, that's all you need!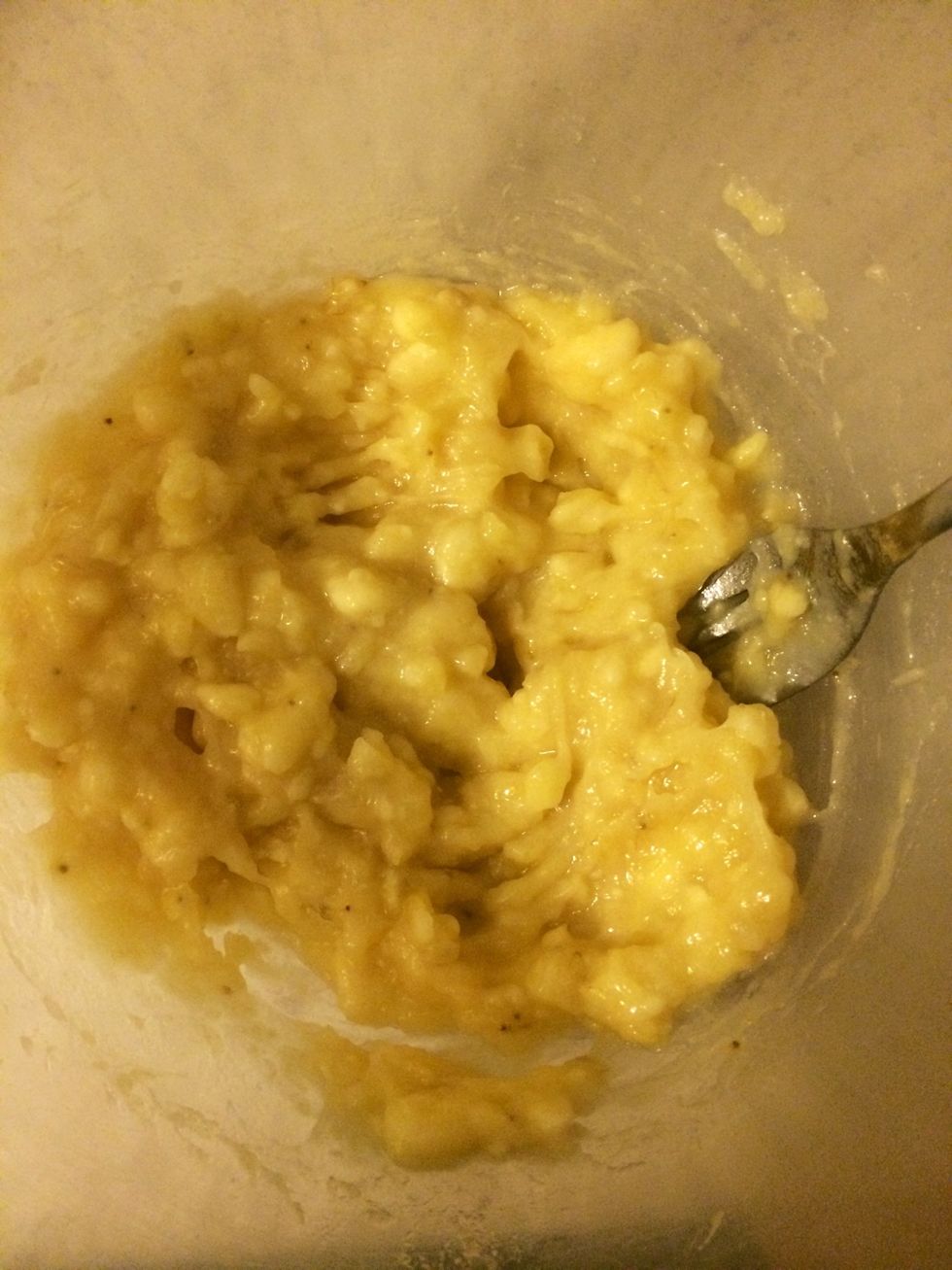 In a bowl, mash the bananas.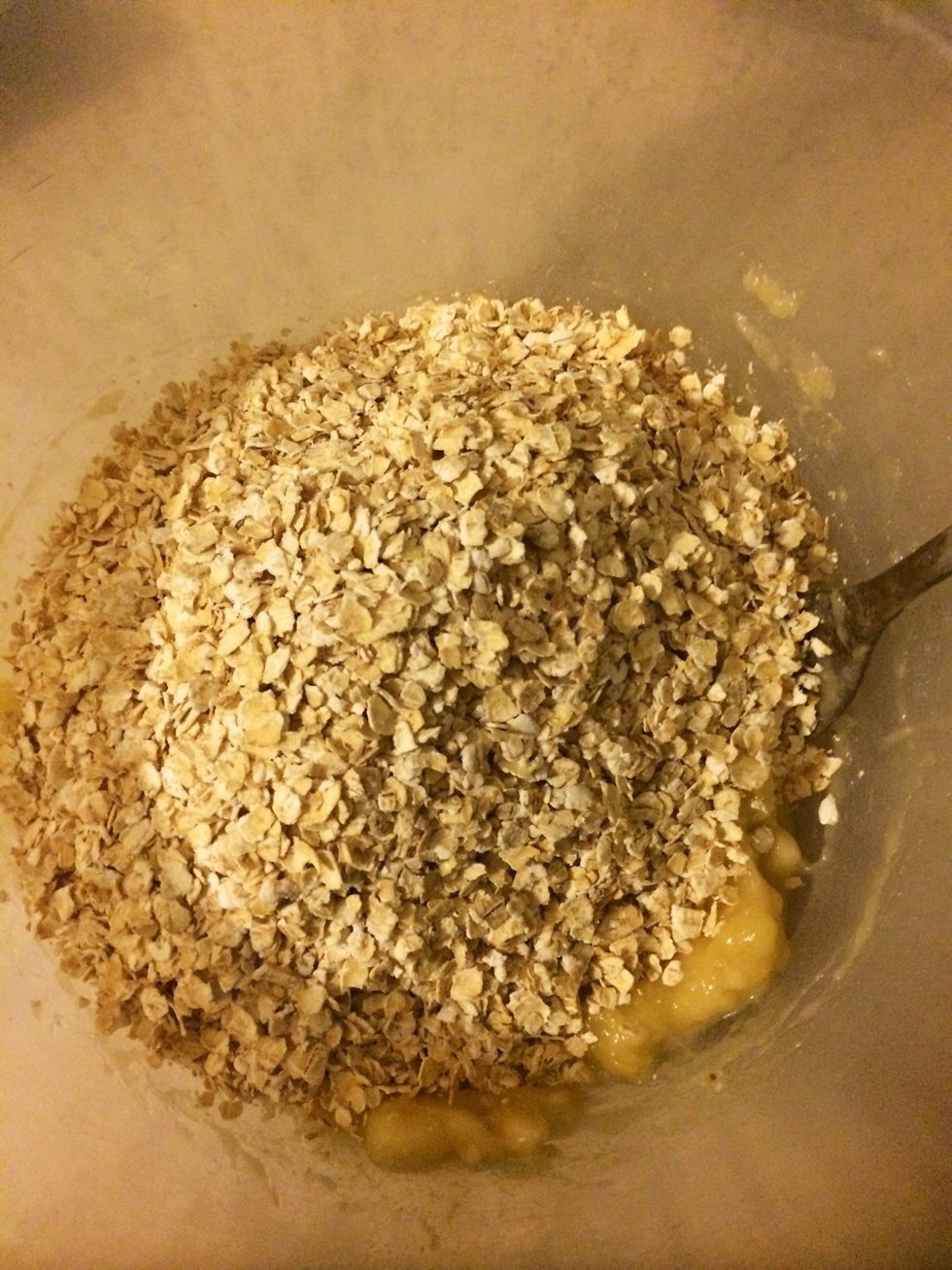 Add the oats.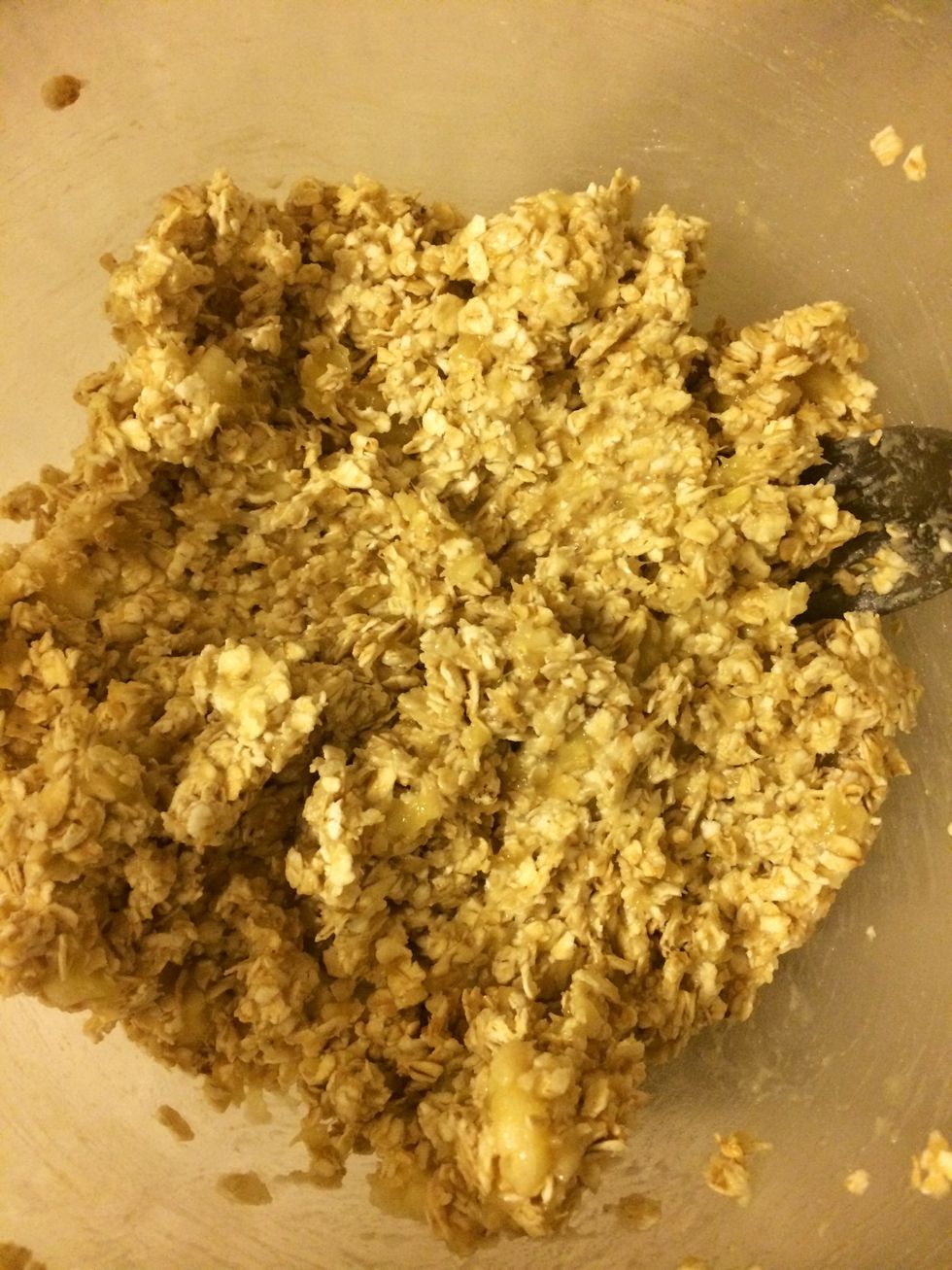 Mix together until combined.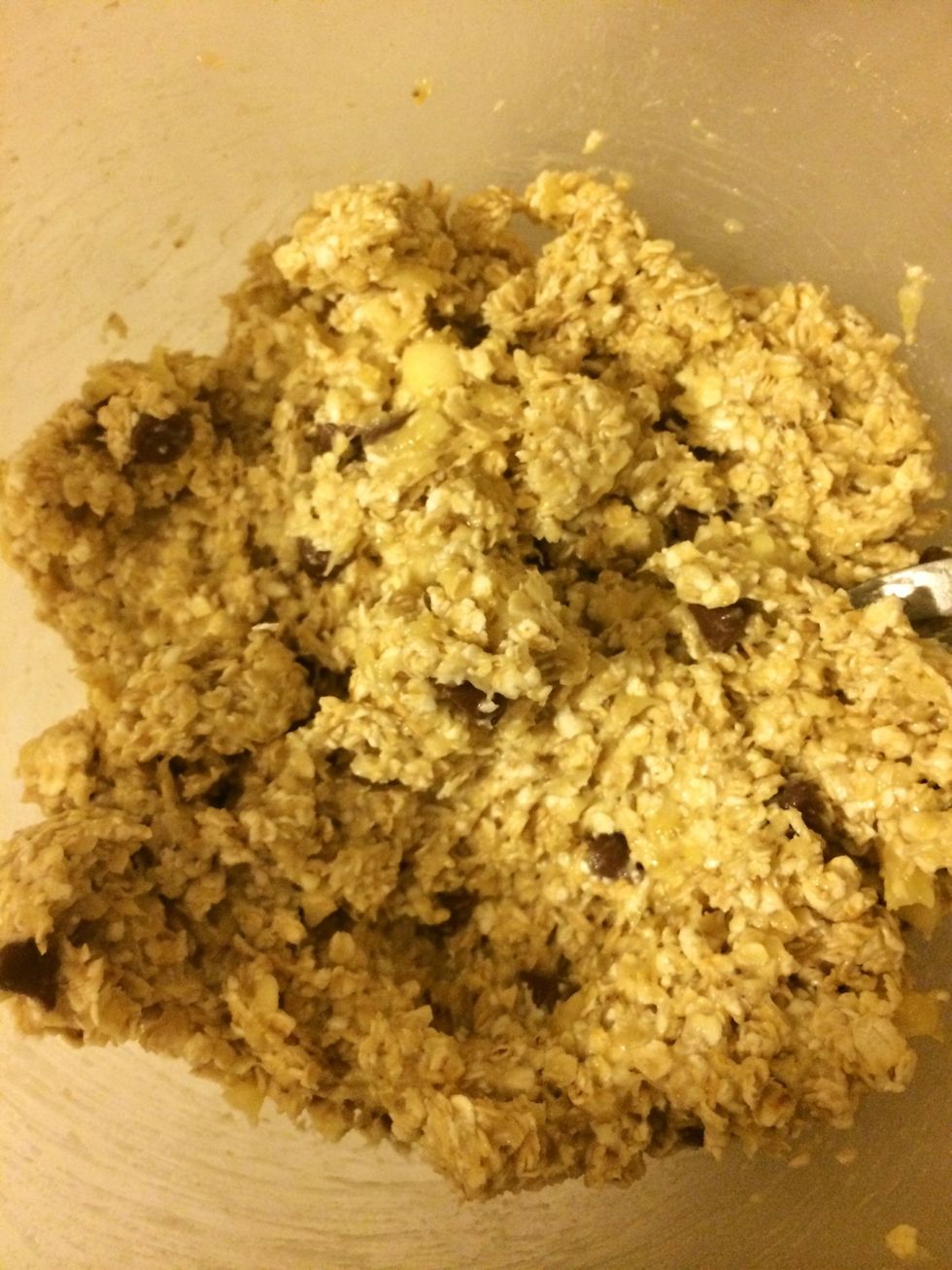 Add the choc chips. Usually I add raisins but didn't have any so choc chips it was 😊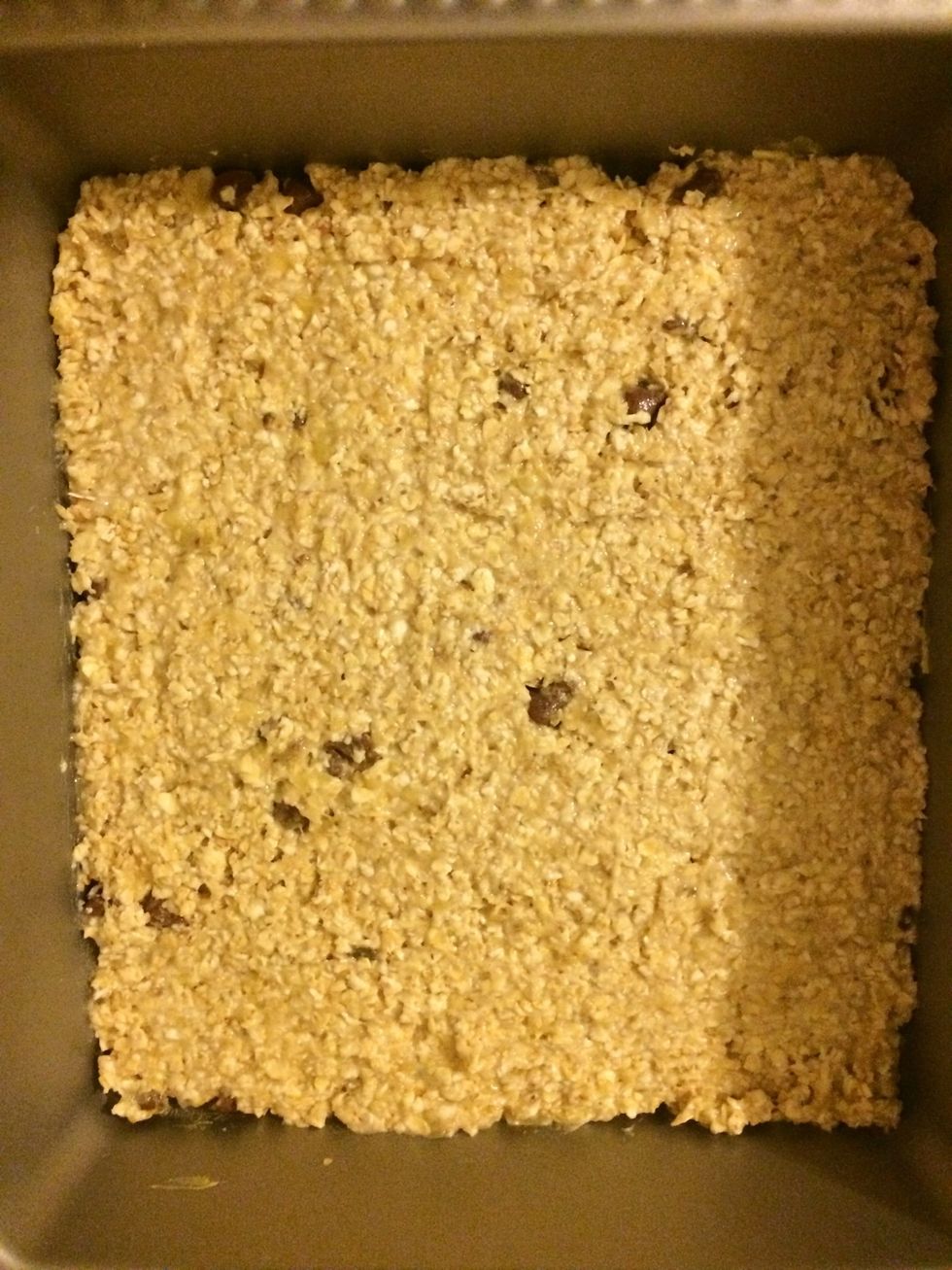 Put into a baking tray/tin and pat down. Bake in the oven at 180 degrees celsius for about 15-20mins or until golden brown.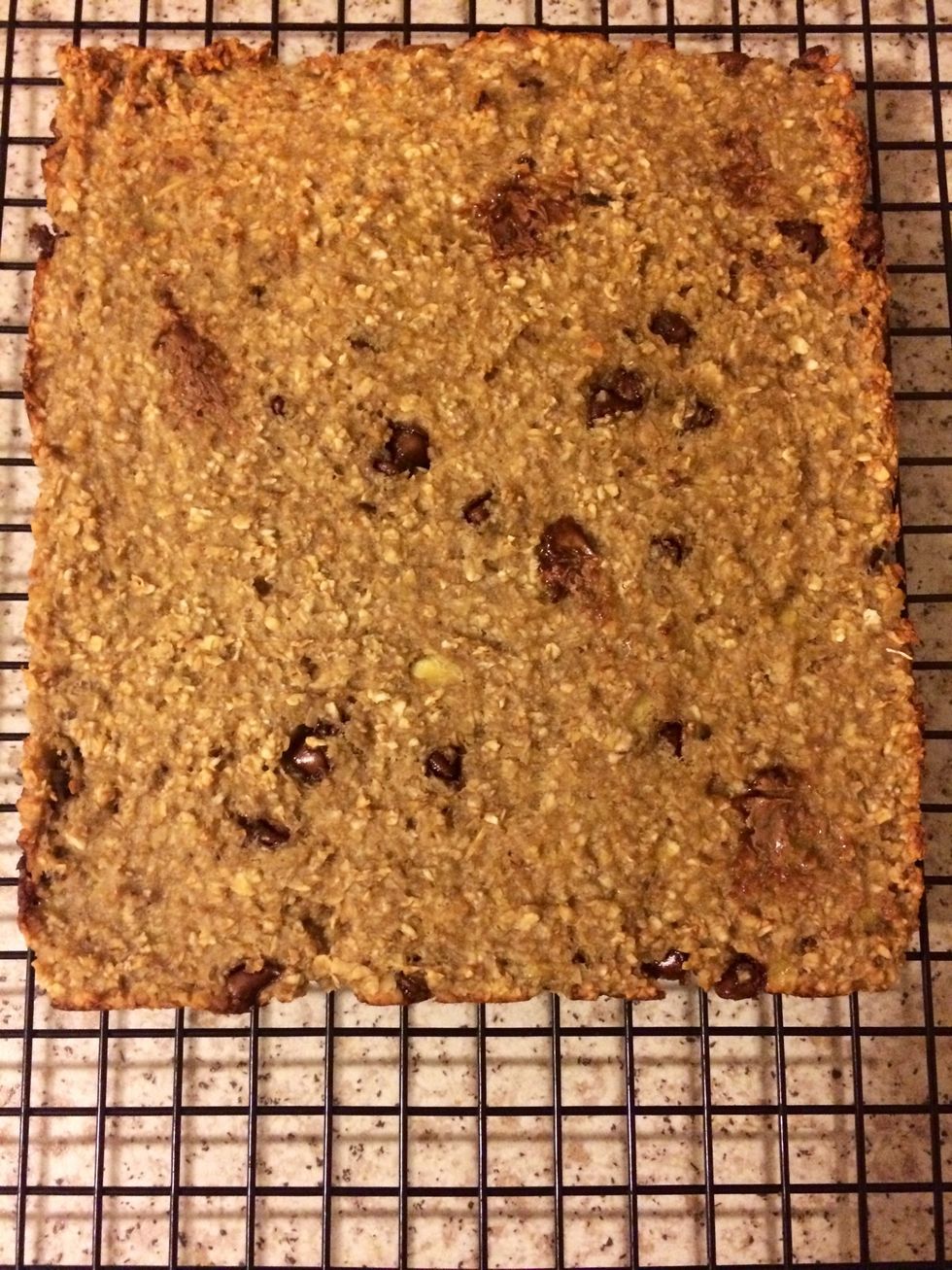 Allow to cool on a wire rack.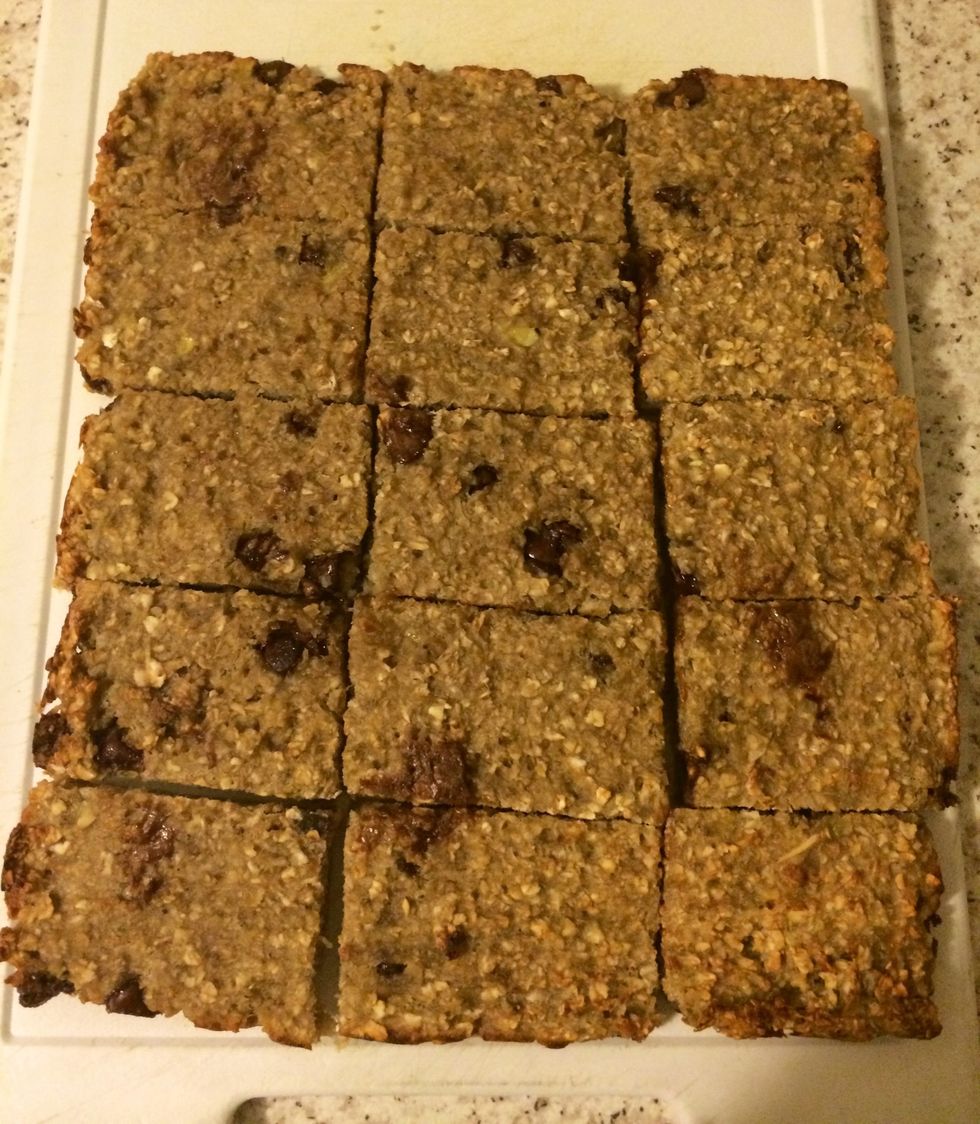 Once cool, cut into bar shapes/squares.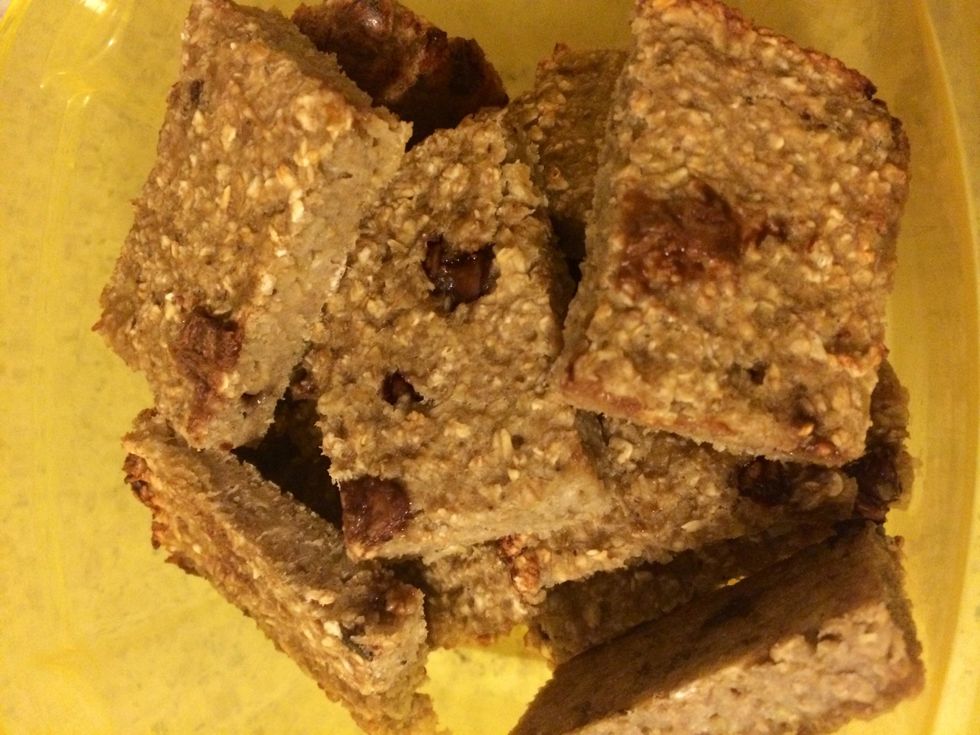 Enjoy! 😀
3.0 Bananas (ripe)
5.0oz Oats
1.0oz Choc chips