Set the oven temperature to 225 C.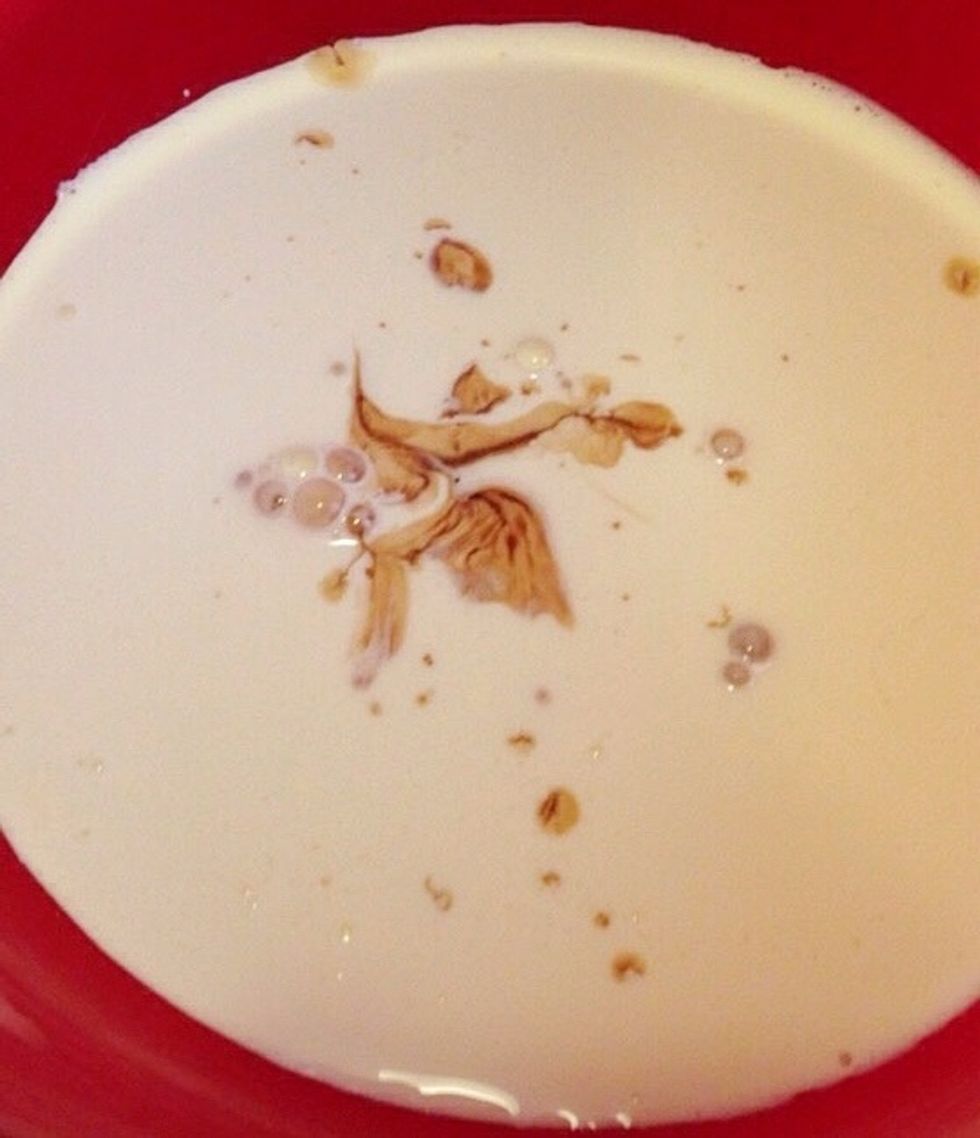 Pour the cream into a bowl. Add balsamic vinegar and soy. I used both regular balsamic vinegar and one that is a bit thicker, with figs and dates.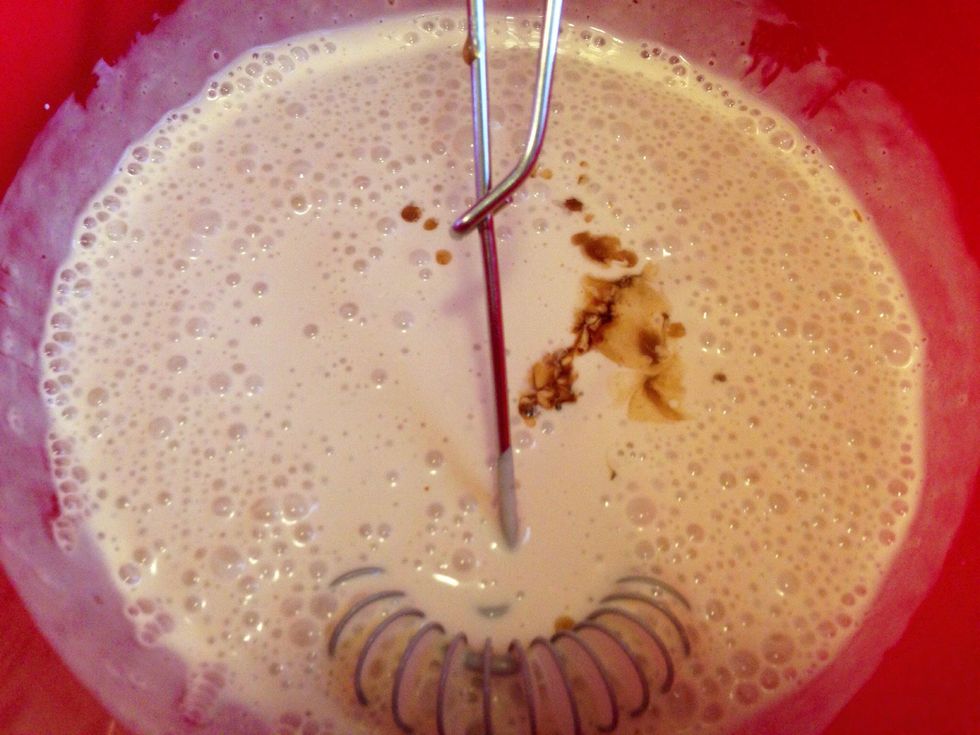 Whisk.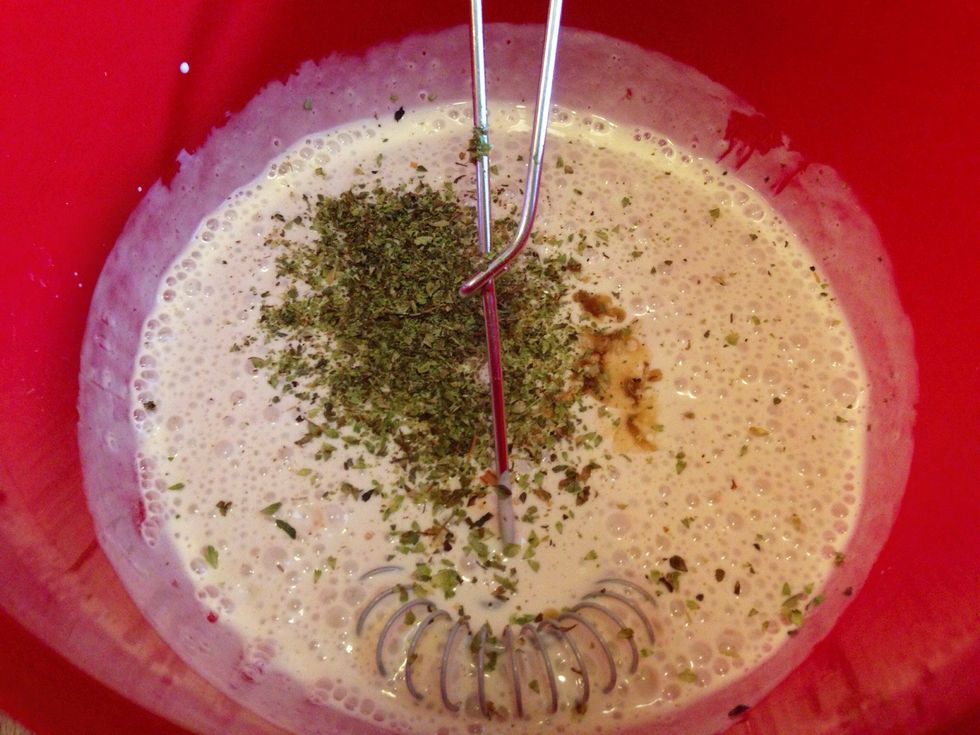 Also add dried oregano and chicken broth.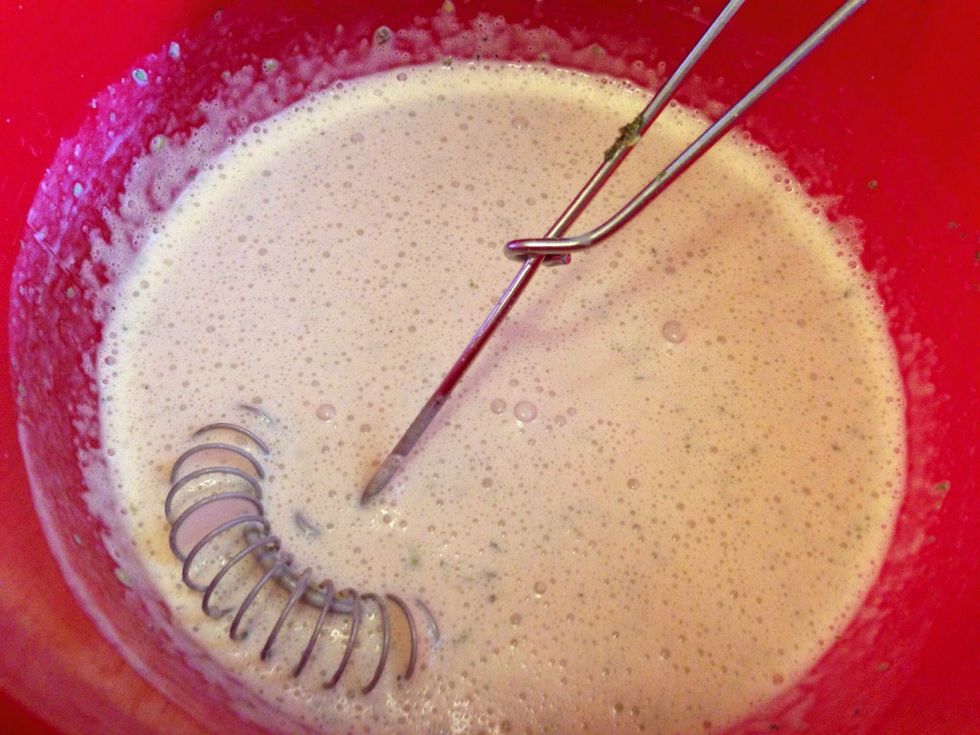 Whisk again..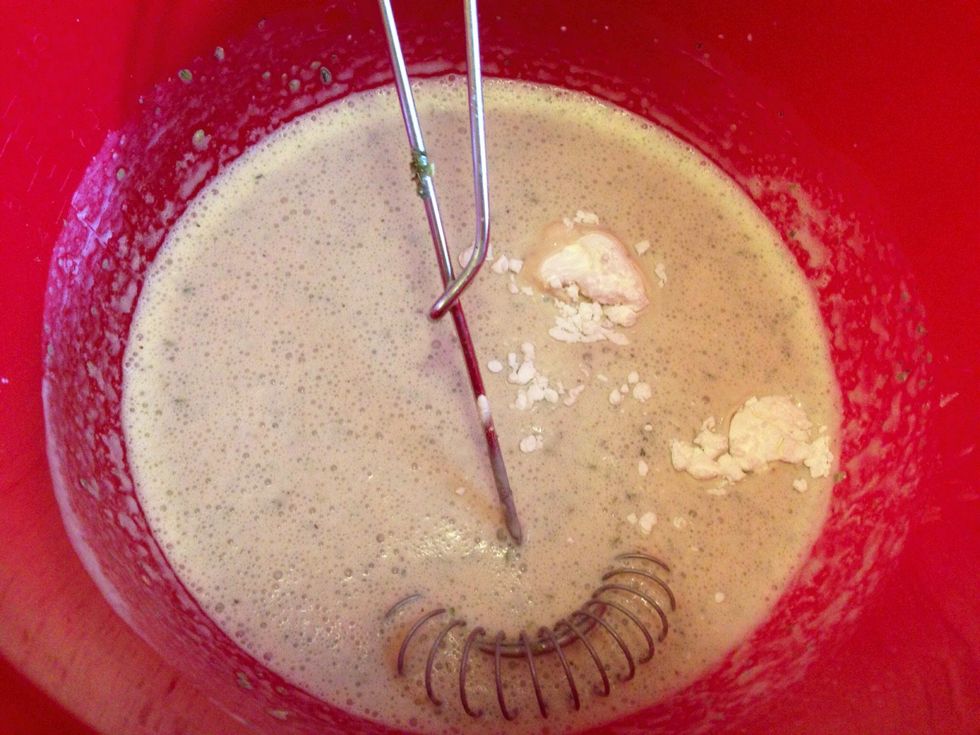 ..and finally add corn starch. Whisk for the last time to avoid lumps.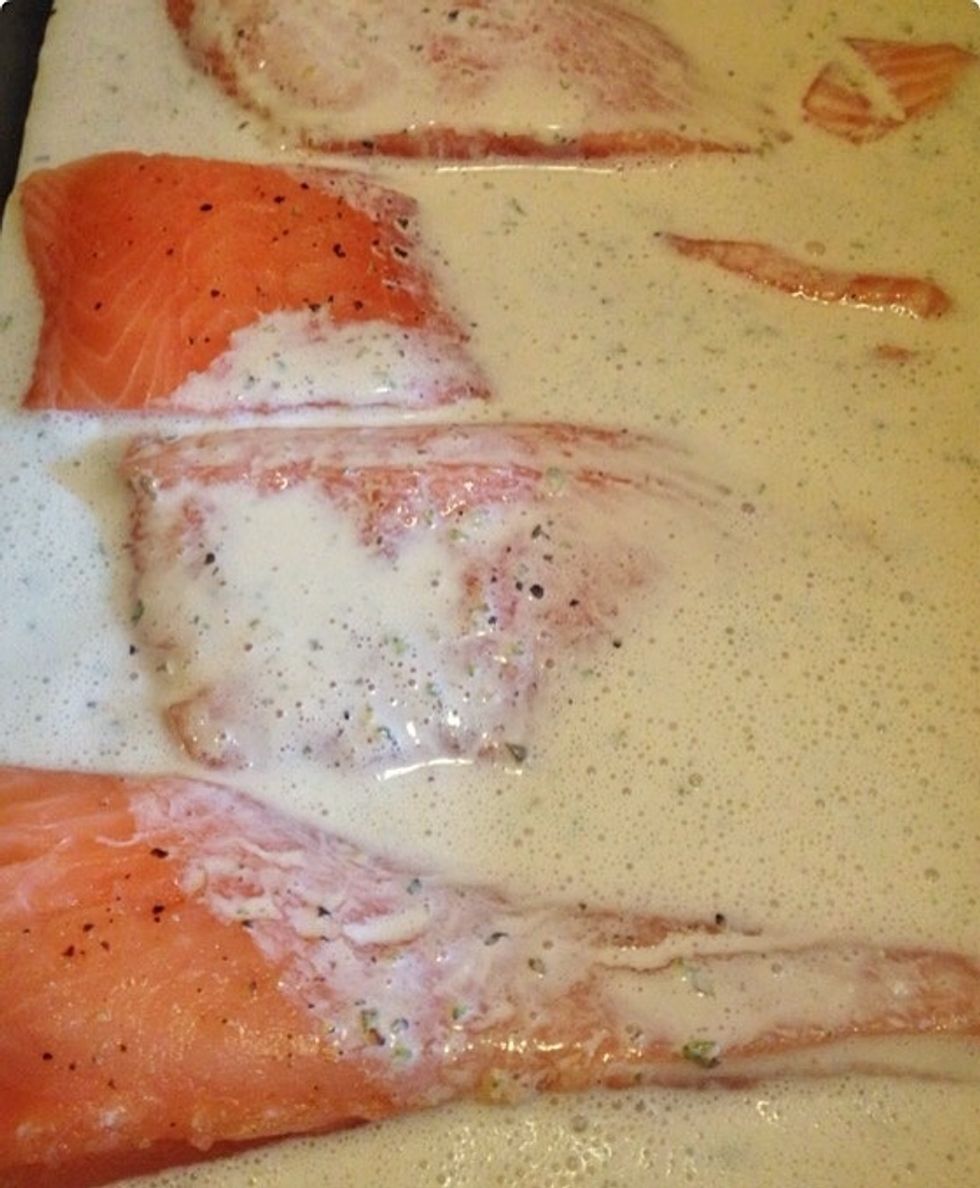 Pour the sauce on the salmon fillets. Here about half is added.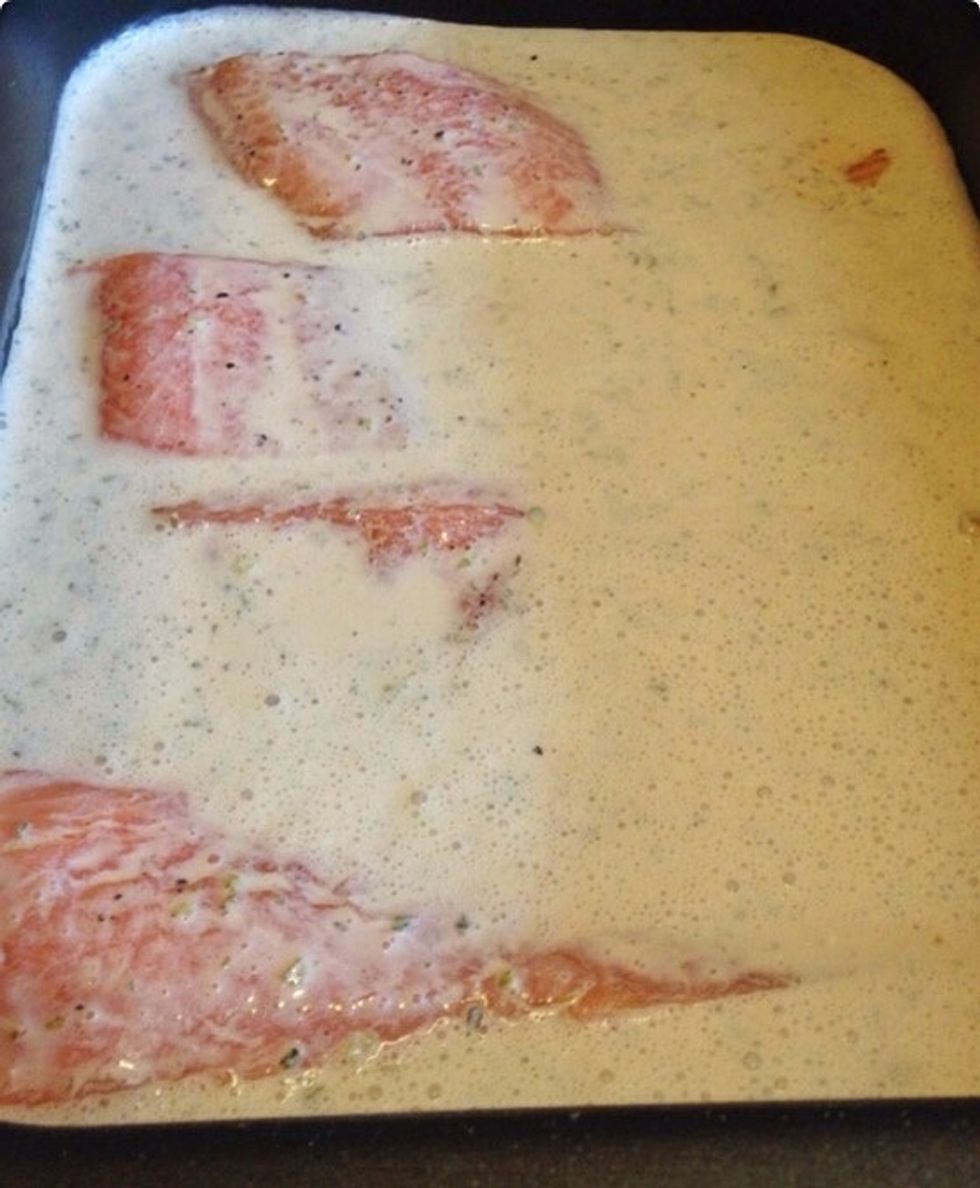 Try to see to that all 4 fillets are covered wi the remaining sauce.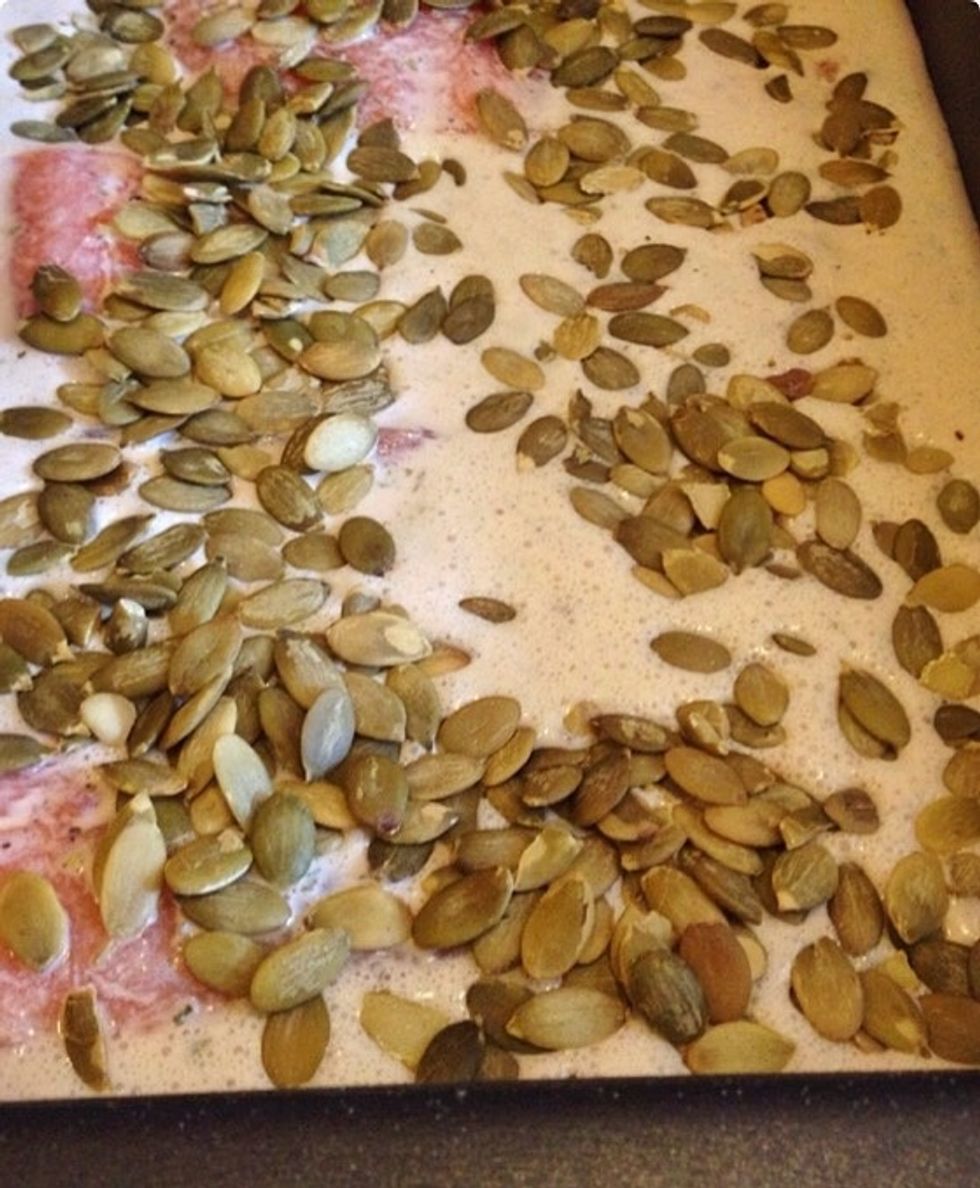 Sprinkle the pumpkin seeds on top. Cook in the upper part of the oven for about 15 min.
While the salmon is in the oven, prep the pears and whatever you wish to serve to the salmon.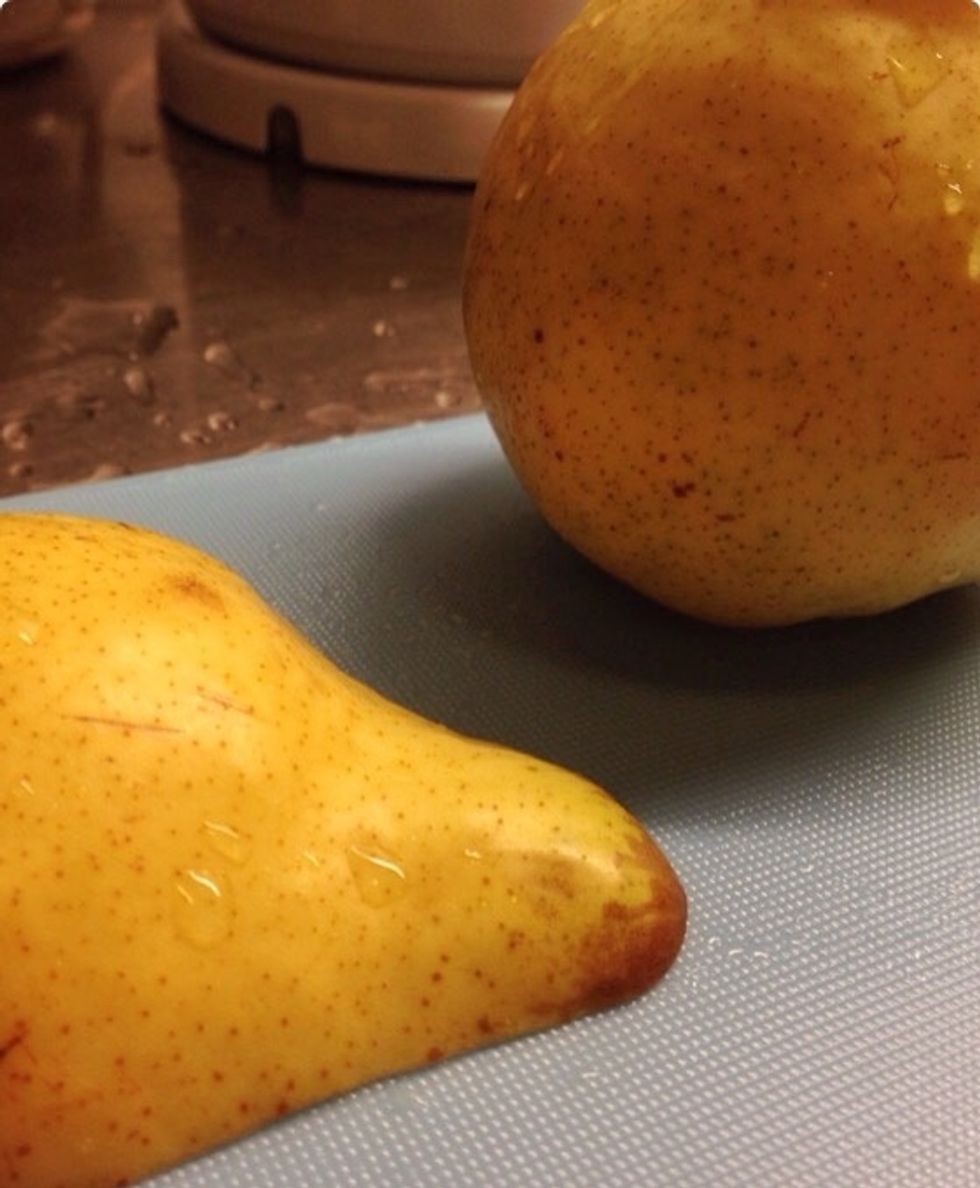 Dice the pears (there's no need to peel them).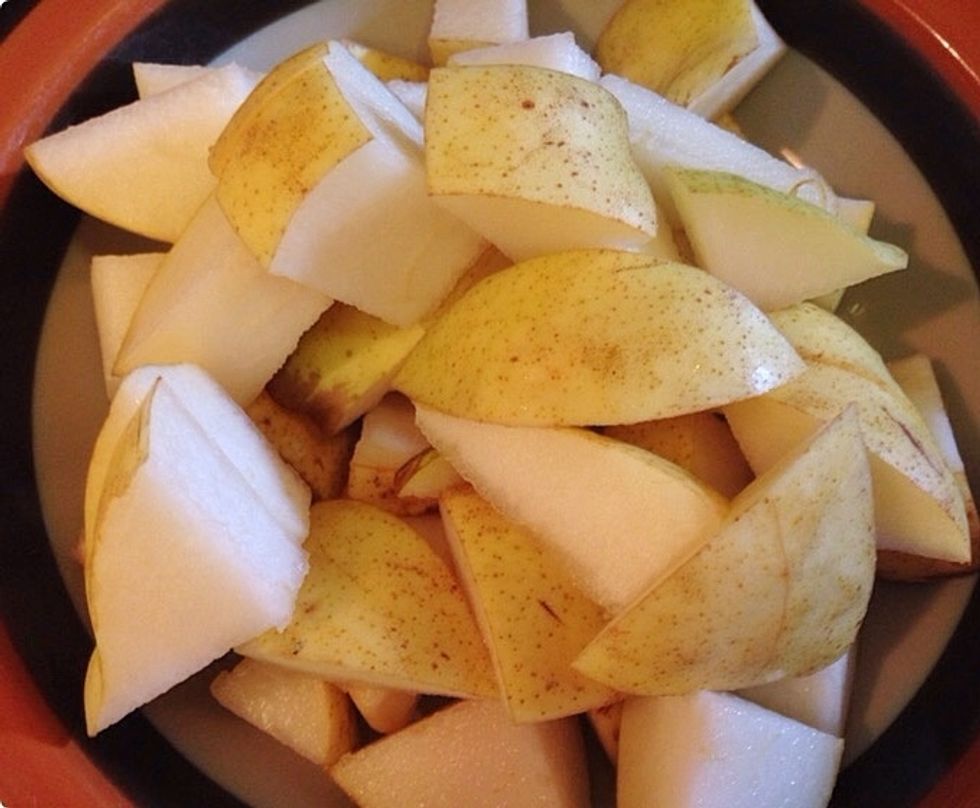 Then fry the pears in oil & butter. These should be served on the side.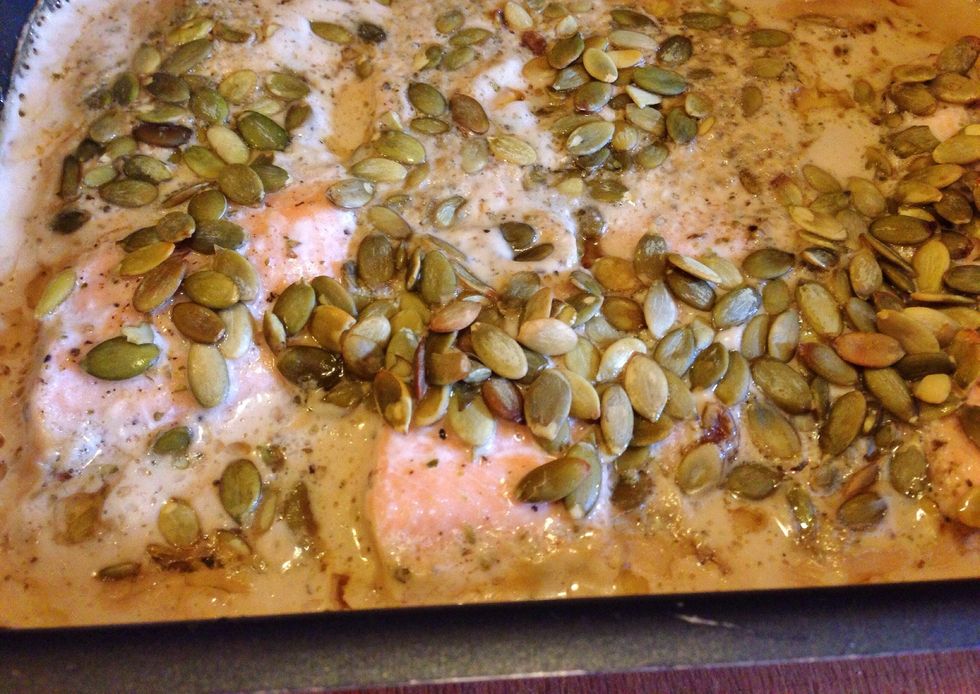 Here the fish is ready.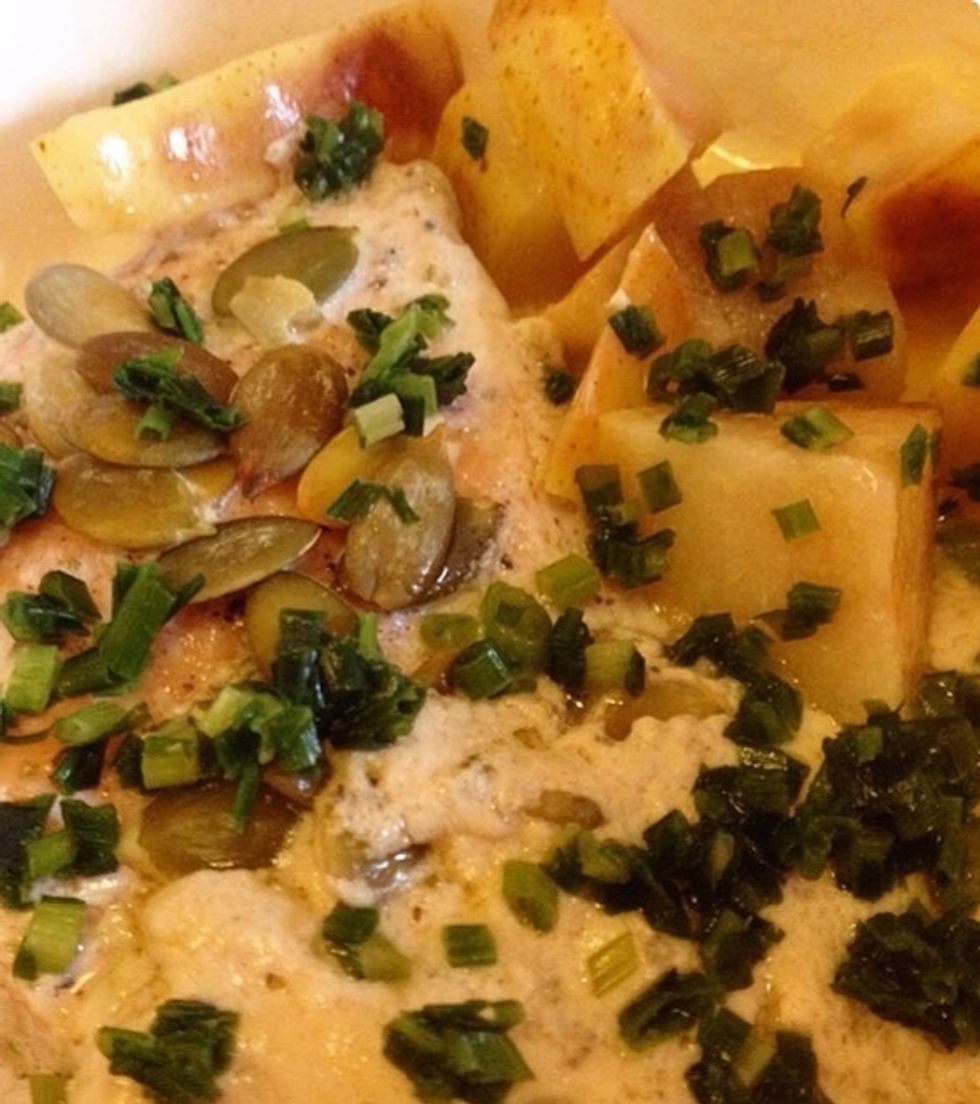 Ok, not the best photo but here's the salmon with buttered pears on the side. Enjoy your dinner!
500.0g Salmon fillets
1.0tsp Salt
1.0pch Black pepper
250.0ml Cooking cream (15% fat)
1.0Tbsp Balsamic vinegar
1.0Tbsp Chicken broth
1.0tsp Japanese soy
1.0tsp Oregano
0.0Tbsp Cornstarch
90.0g Pumpkin seeds
2.0 Pears
2.0Tbsp Butter & canola oil
50.0ml Chopped chives
Karin Siöö
Lives in Sweden. Gets inspiration from trips, blogs & international students I meet at work.