Chop the onions and the garlic.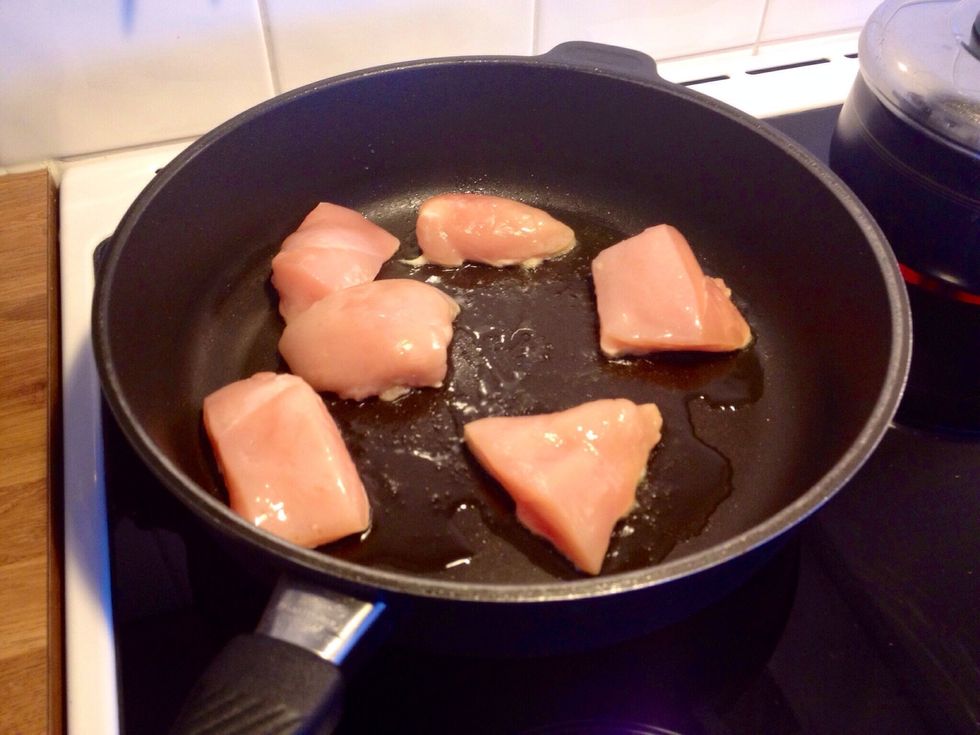 Fry the chicken.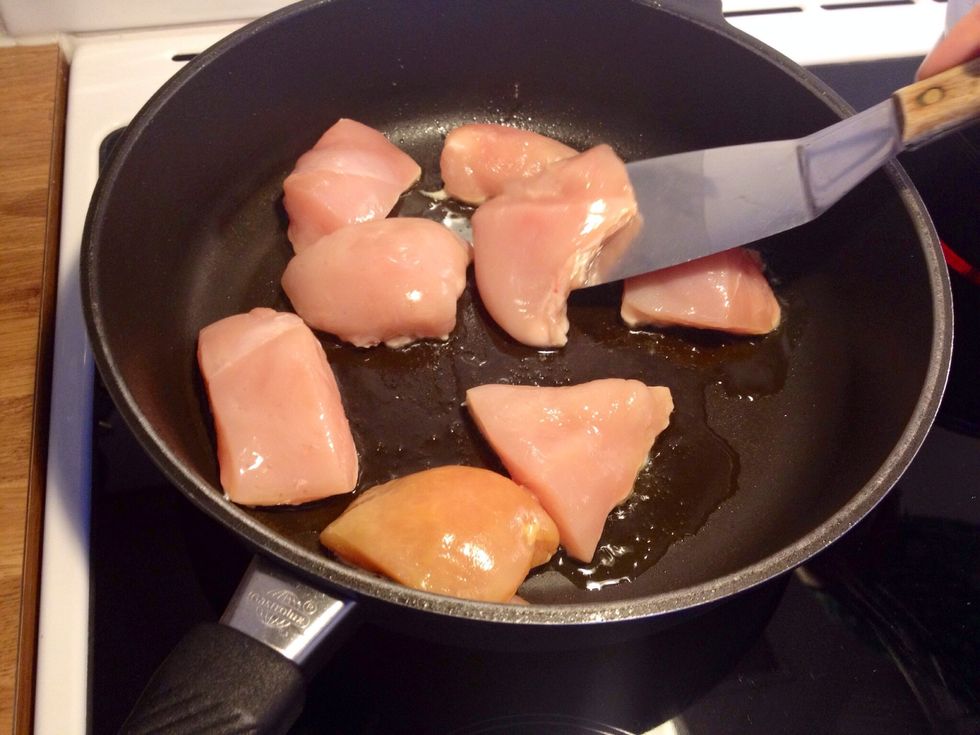 As you can see we used two different kinds; "corn" chicken fillets (I'm not sure of what it's called in English) and regular chicken fillets, that's why there's a difference in colors.
Once the chicken fillets have got some color add the chopped onions and garlic.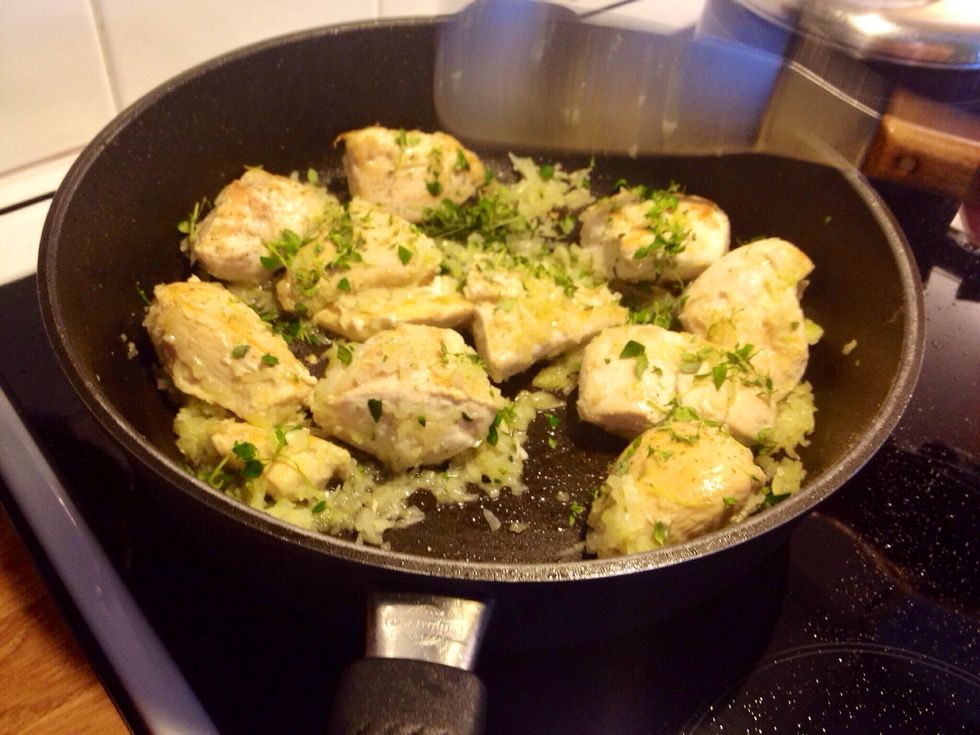 Also add the chopped fresh thyme. Stir.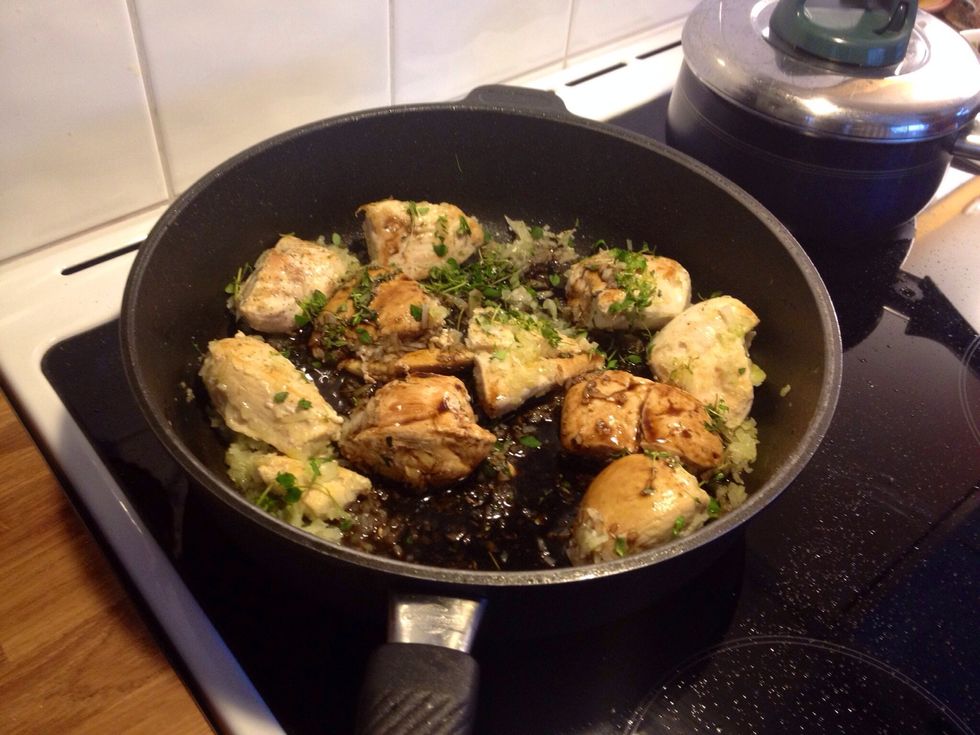 Add the balsamic vinegar and the chicken broth.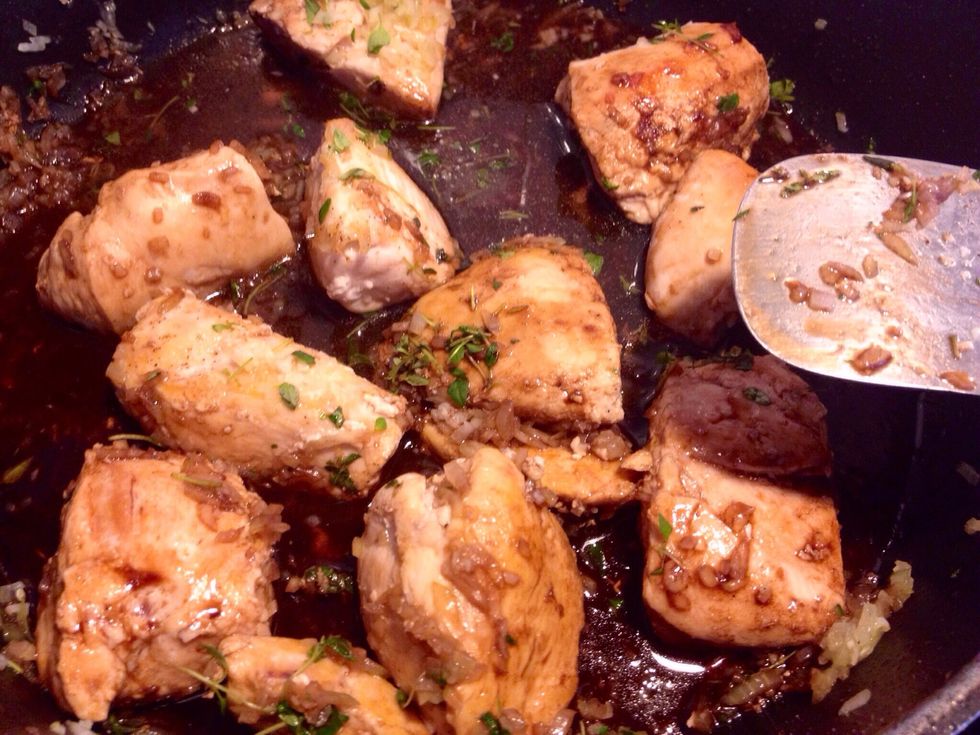 Stir again. If you only use regular balsamic vinegar you also need some sugar or honey. However we used about 50 ml of the regular kind and 50 ml of a thicker version flavored with figs and dates.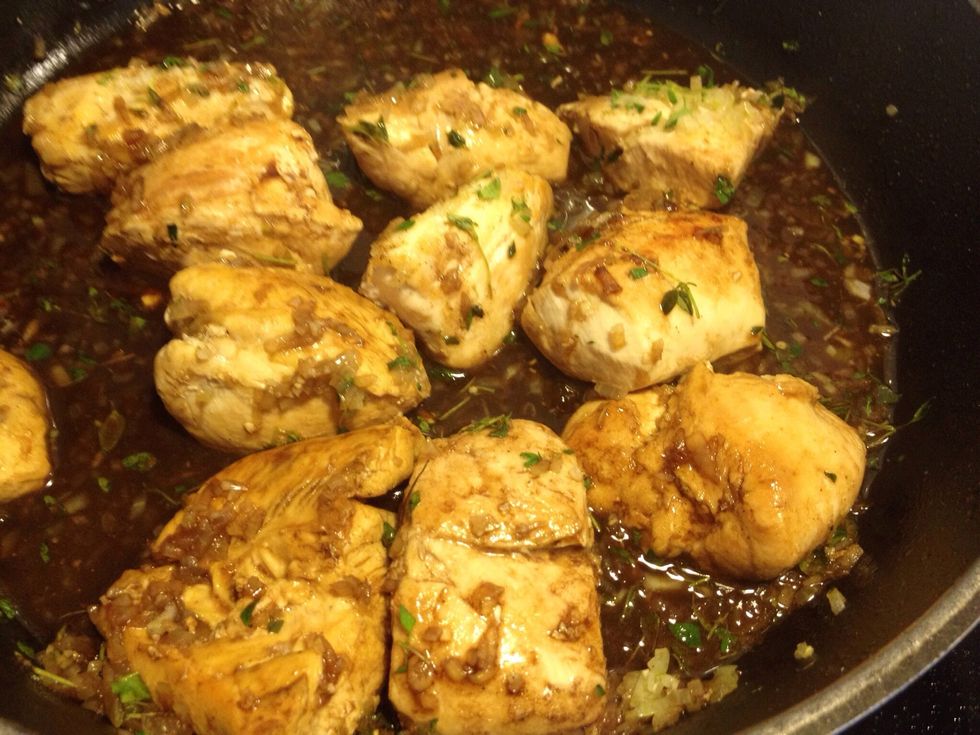 With that you don't really need any sugar. Now put a lid on the pan and boil for about 10 minutes.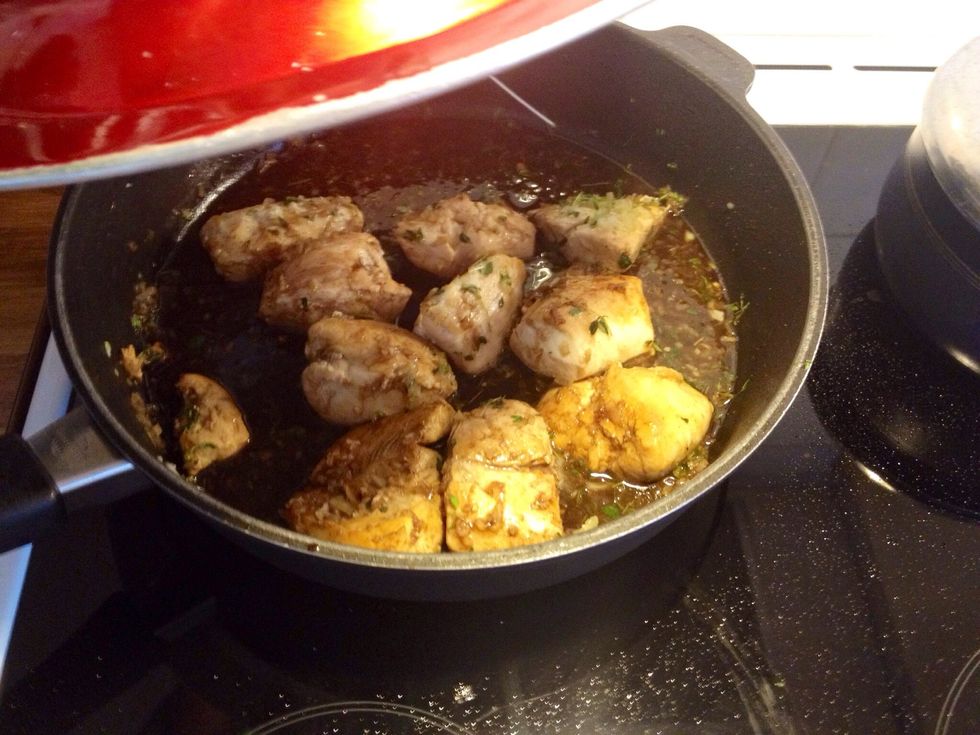 Like so.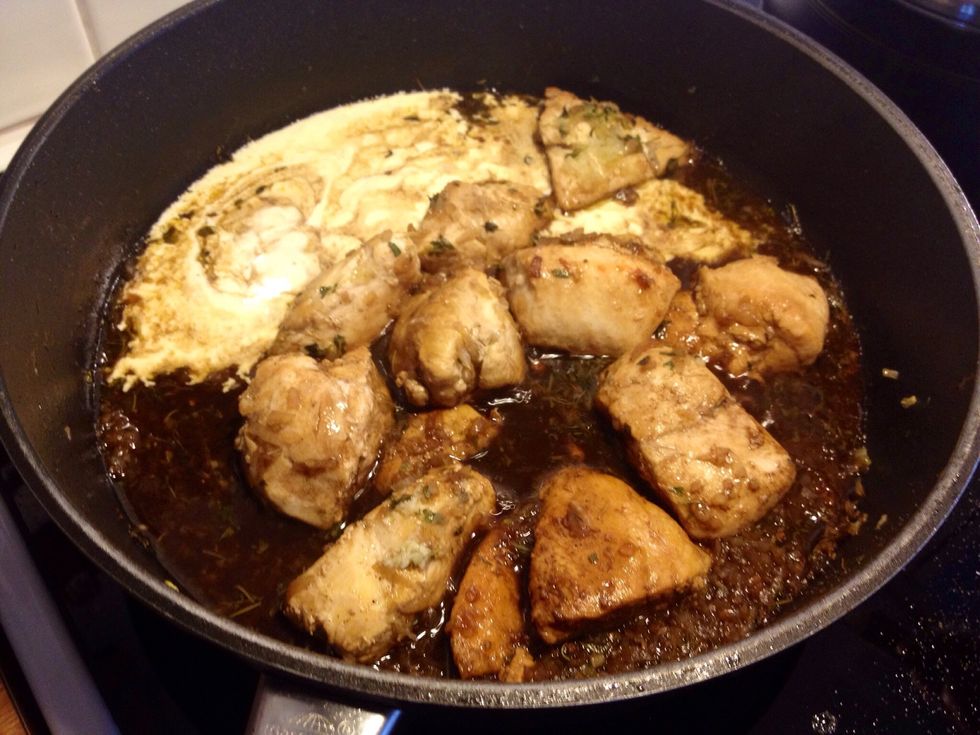 Now add the cream.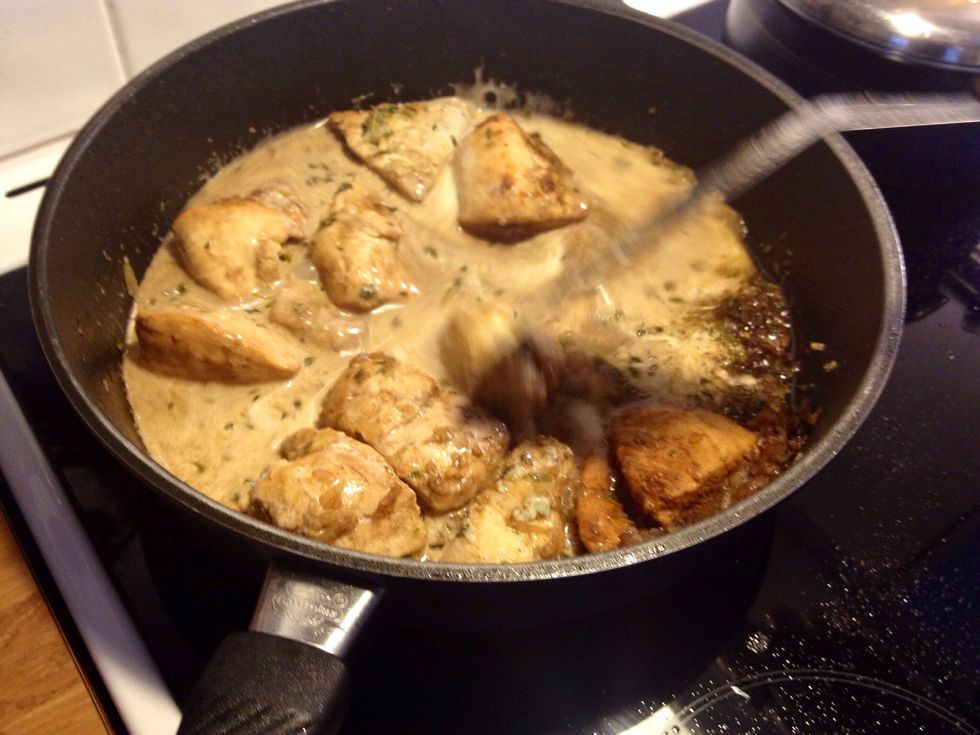 Stir again, and boil another 5 min.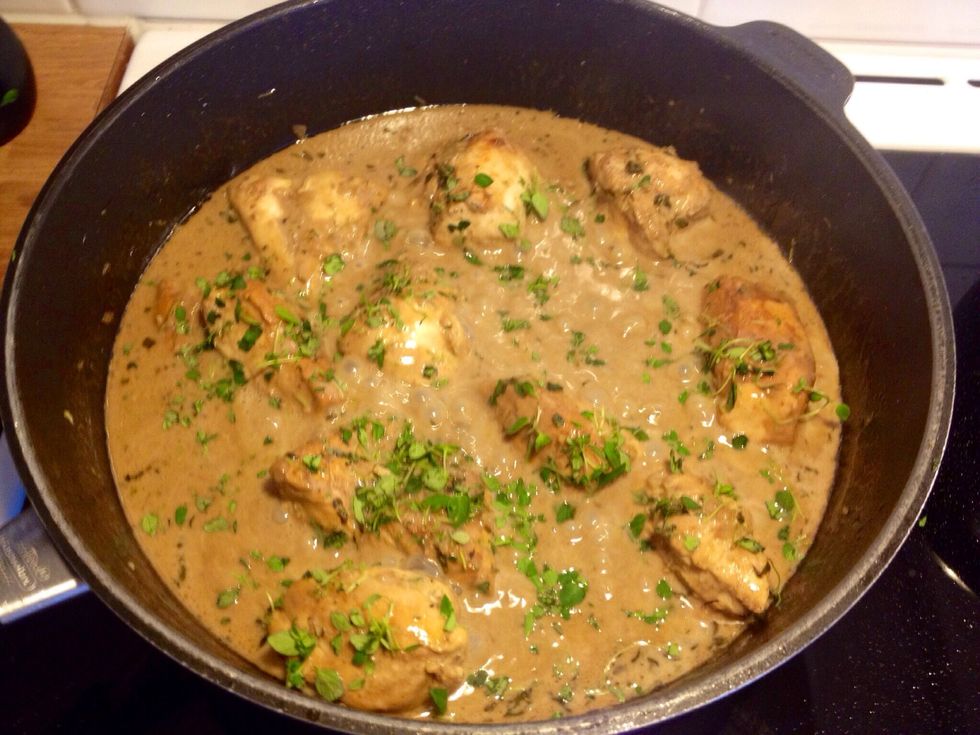 Sprinkle some more fresh thyme on top before serving.
Serve with rice and sugar snaps or whatever veggies you prefer.
2.0 Onions
2.0 Garlic cloves
600.0g Chicken fillets
1.0Tbsp Olive oil
1.0pch Salt
1.0pch Black pepper
2.0Tbsp Fresh thyme
100.0ml Balsamic vinegar
100.0ml Water
2.0Tbsp Chicken broth
(Honey)
100.0ml Cream (15-40% of fat)
Karin Siöö
Lives in Sweden. Gets inspiration from trips, blogs & international students I meet at work.