Thaw the phyllo pastry according to the package directions. Melt the butter in a small pan. Add the avocado oil to the butter. You need a brush and rolling pin to start assembling the baklava rolls.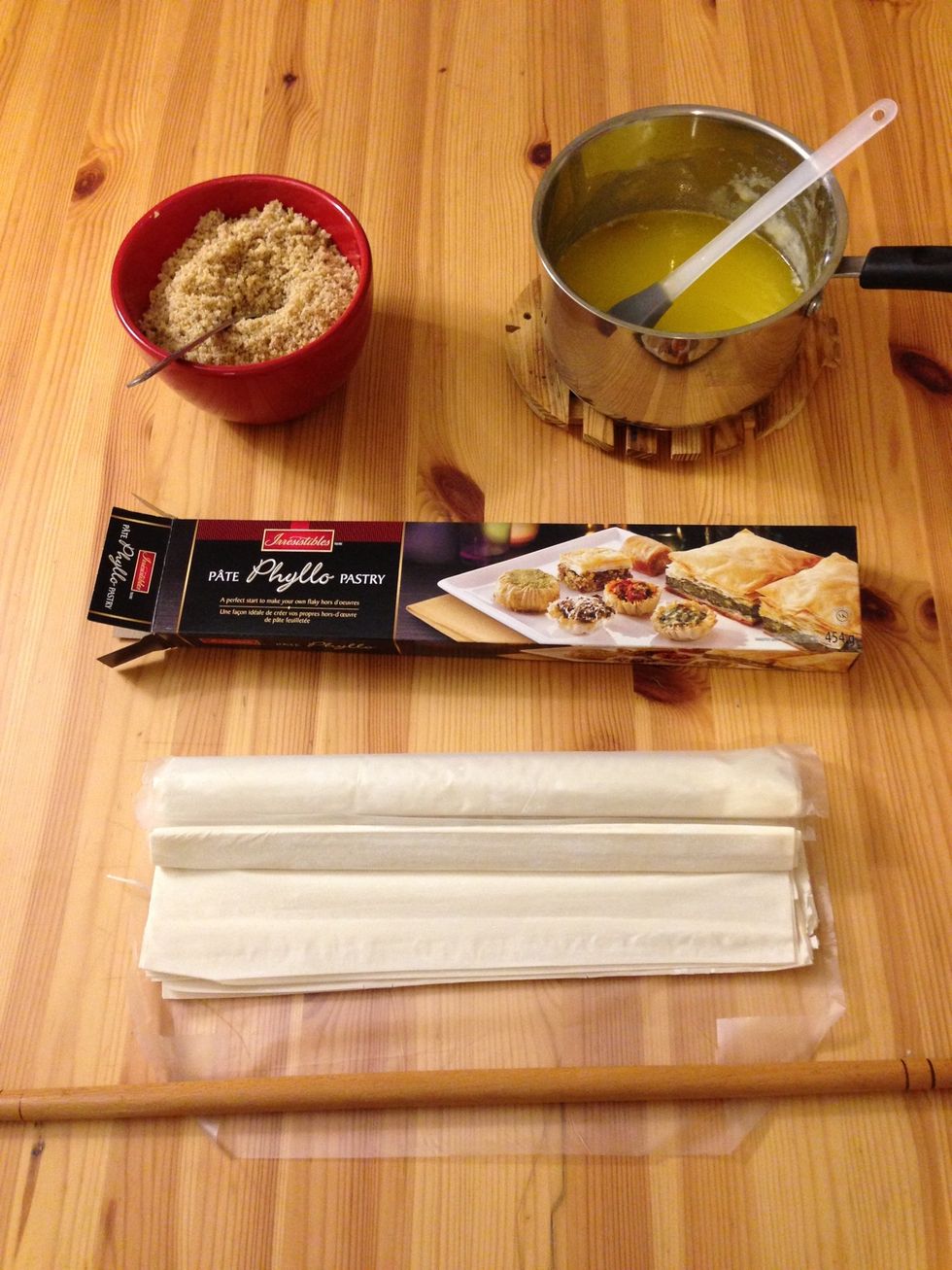 Put all the items close together, since we will use all of them in each step.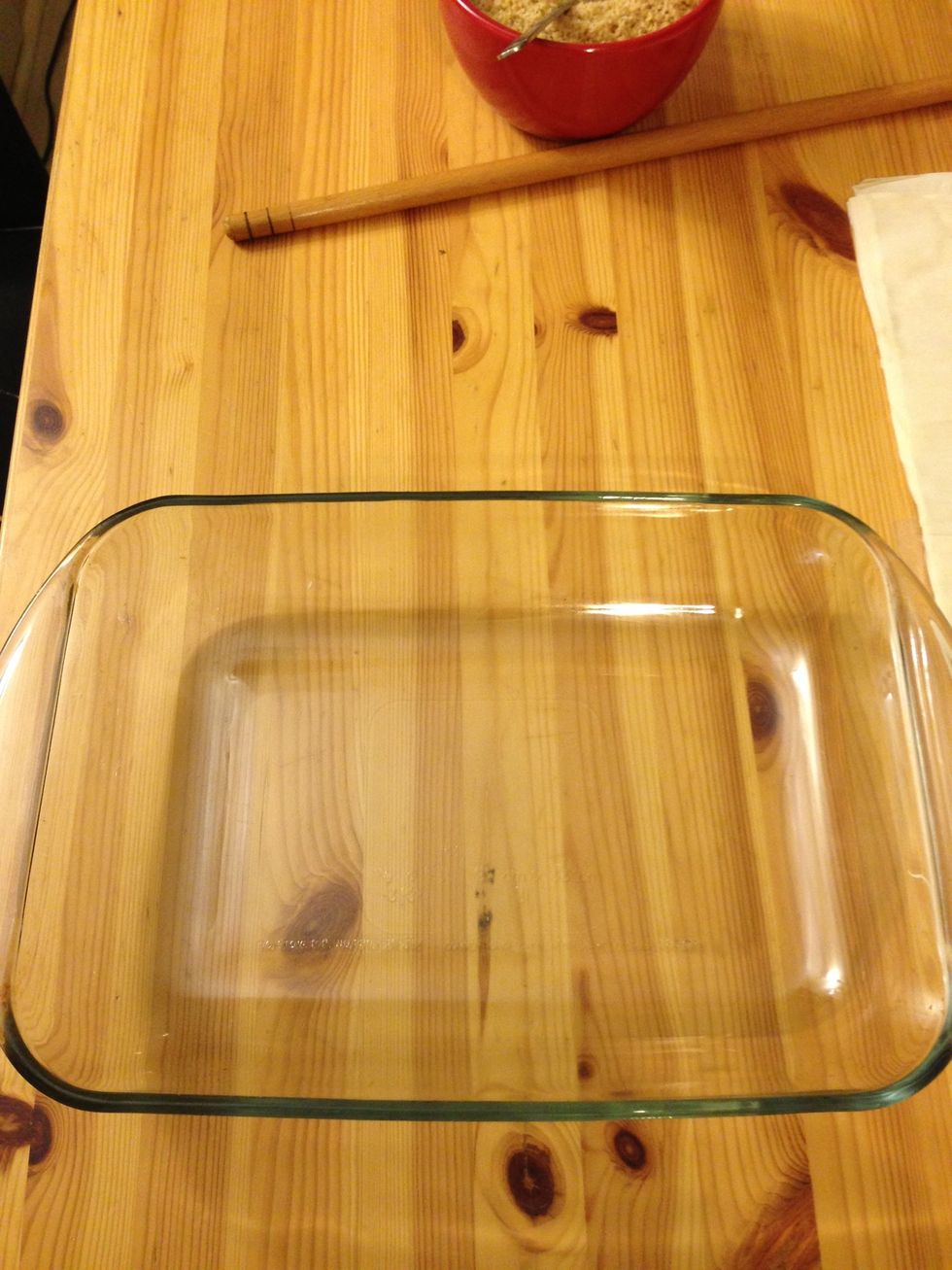 Use a glass pan (or two) that would fit 9 baklava rolls.
Lay the phyllo pastry sheets on the table.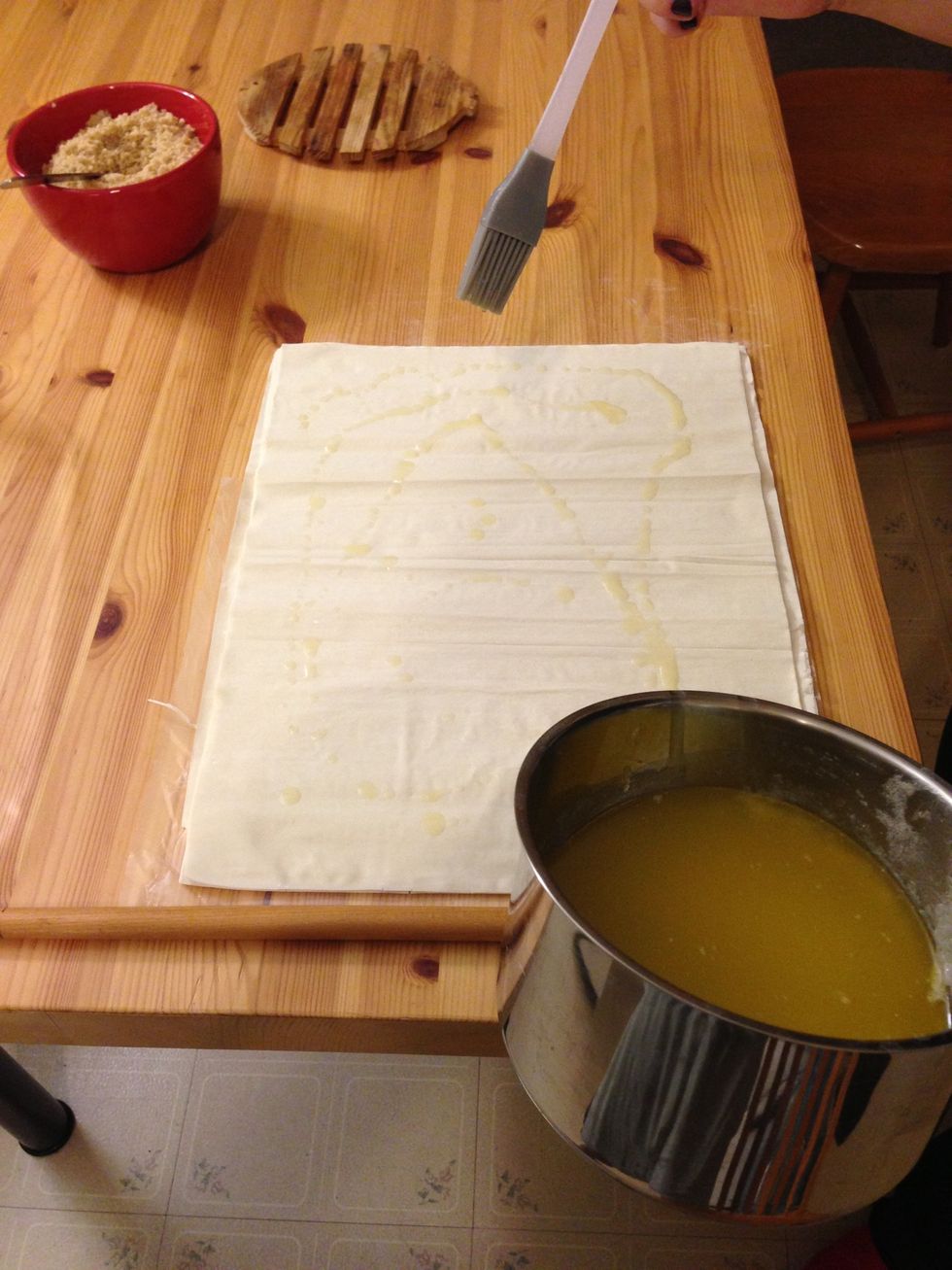 Using the brush spread generously some of the melted butter on the first layer. Brush it out to cover every corner of the sheet.
Spread 1/3 cup of grounded nuts equally over the sheet.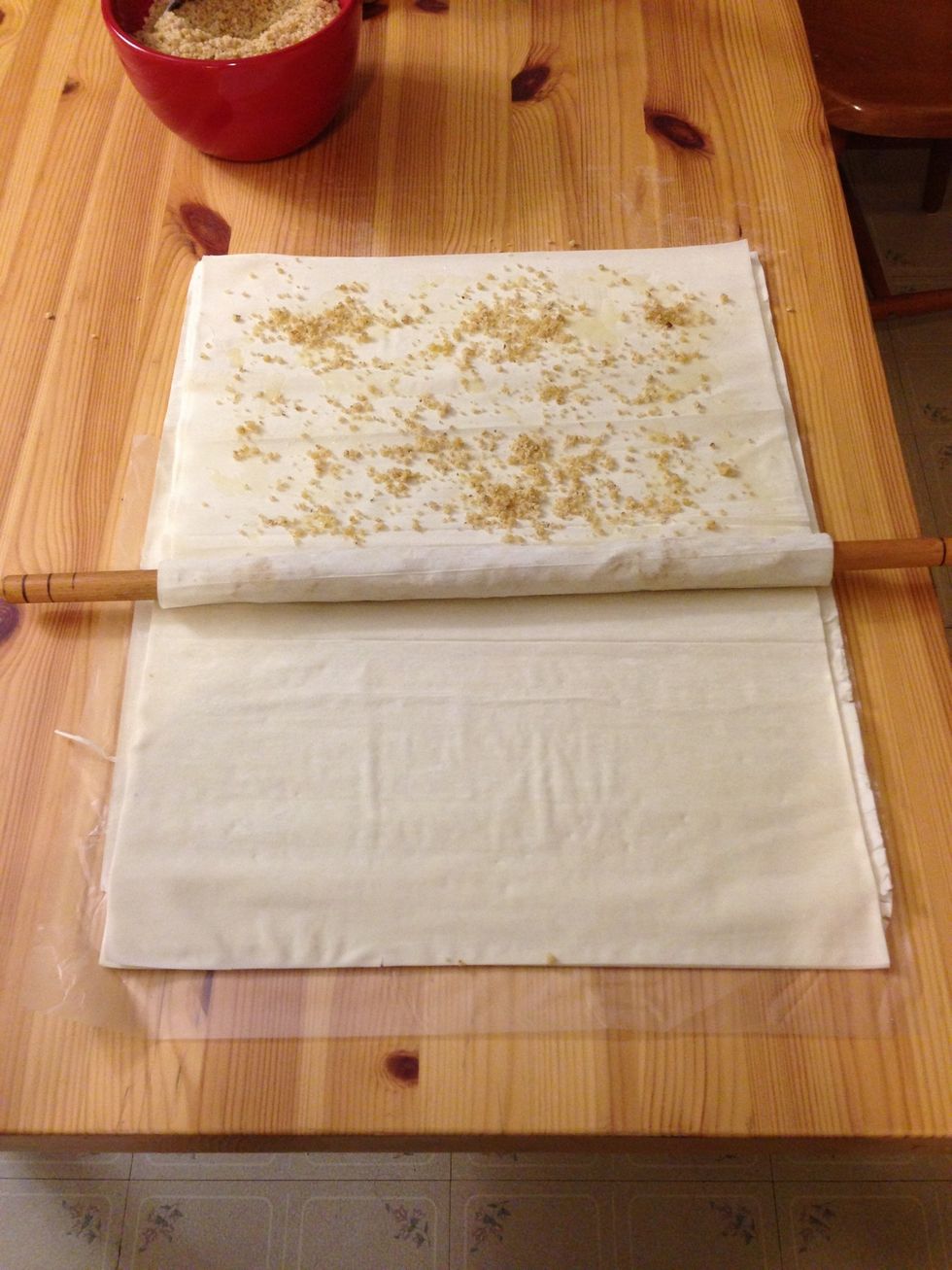 Roll the first sheet on the rolling pin quite loosely. The rolling pin only helps to maintain the same shape for all the rolls.
Spread and brush a second phyllo sheet with some of the melted butter. No nuts this time. On top of the first rolled sheet that is now on the rolling pin, now roll on this second phyllo sheet.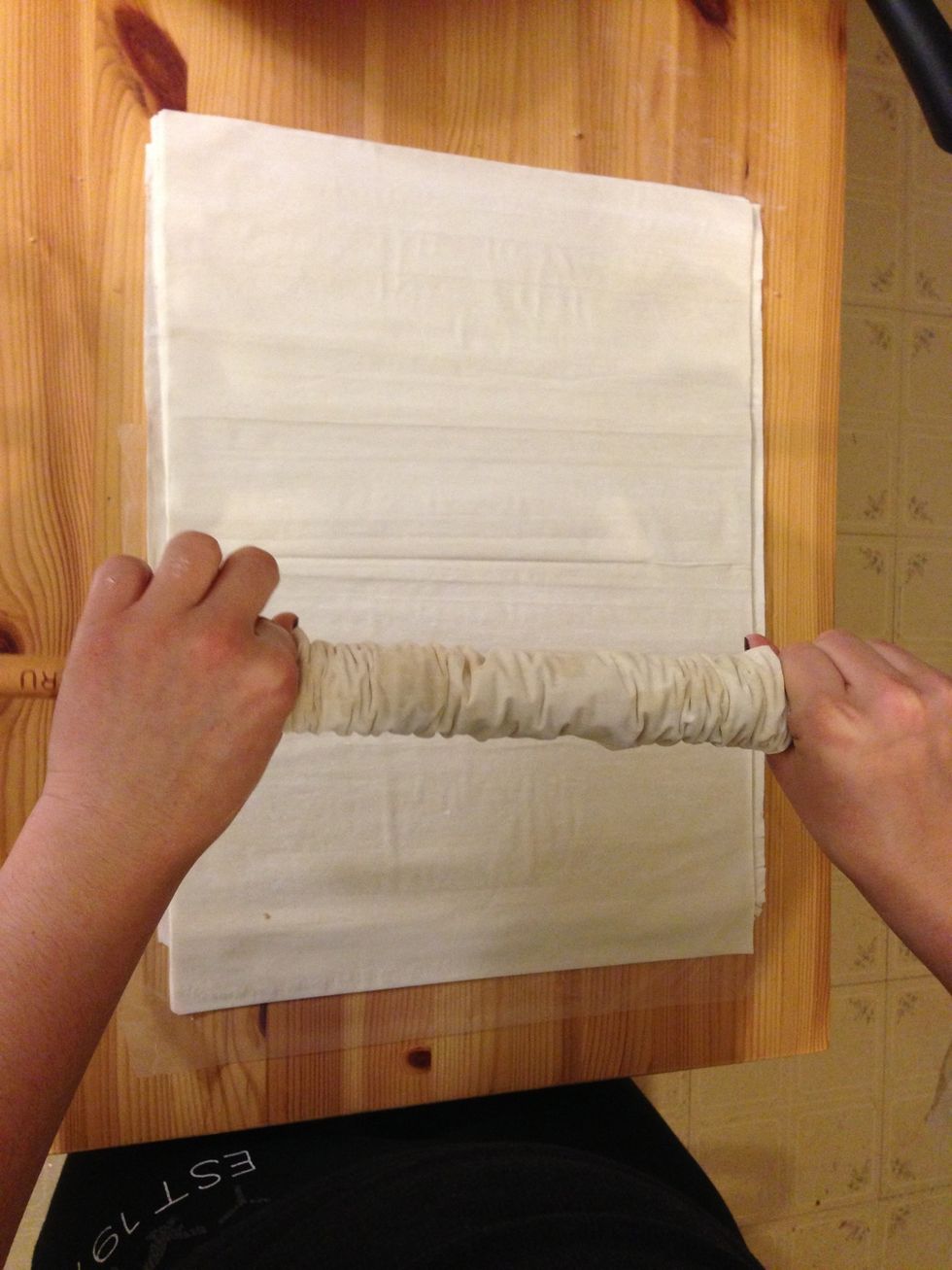 So, each roll contains two phyllo sheets - one with nuts and one without. Push the rolled pastry from both sides equally towards the centre of the rolling pin.
Then slide it down into the baking pan by pushing from one side.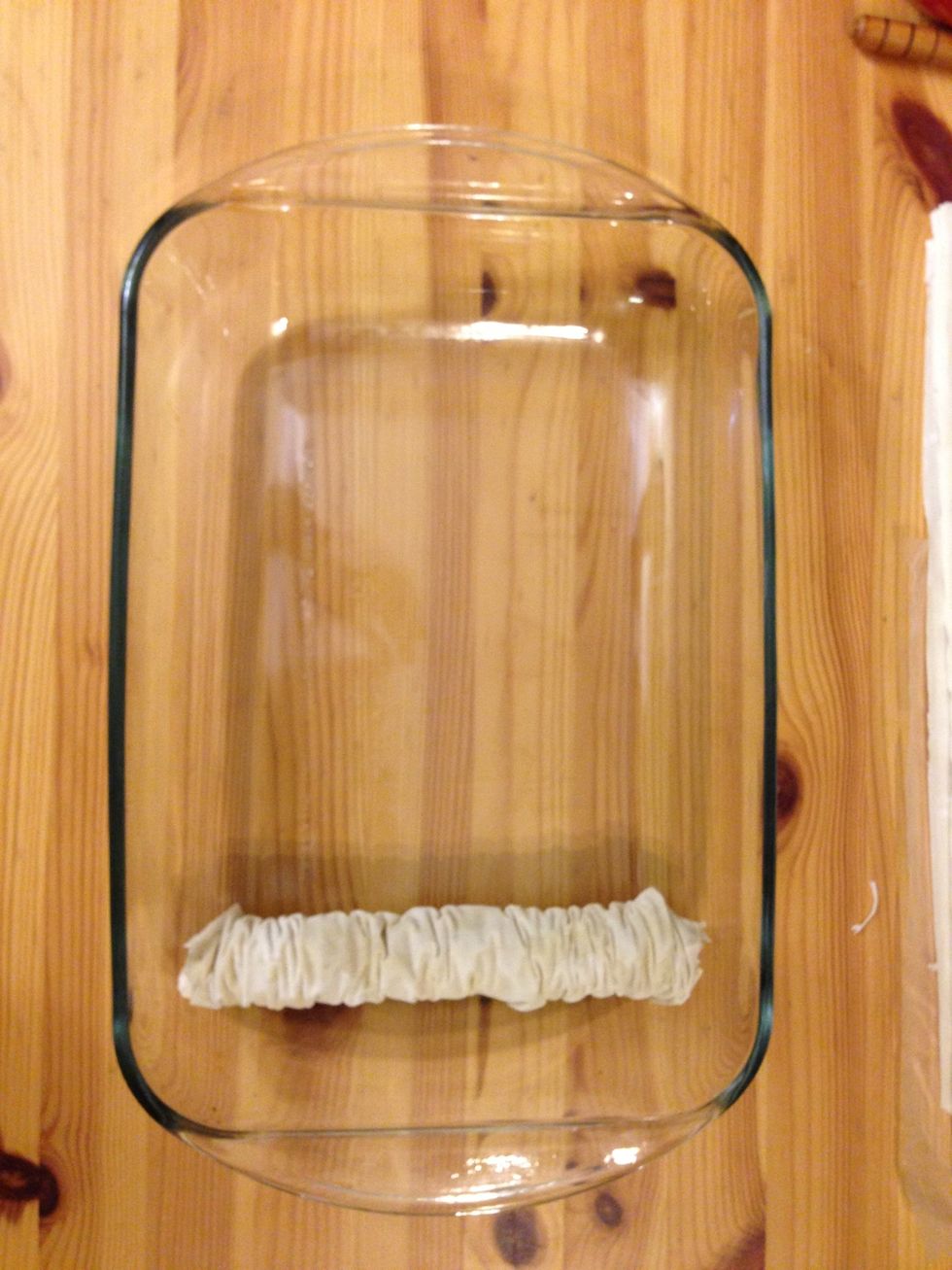 Repeat the above steps for the remaining phyllo sheets.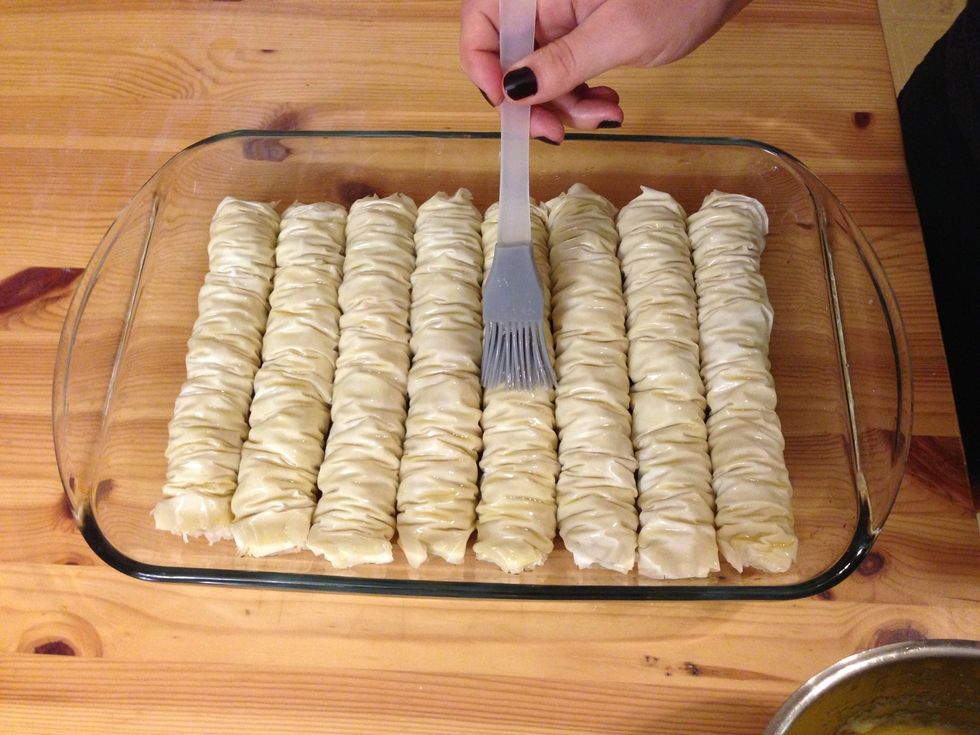 Once finished, brush the top with the remaining melted butter generously. Take care to brush the ends in particular.
Cut the rolls into bite-size pieces. In a preheated oven at 350F (180C), bake the baklava rolls for 45-55 minutes until the top is lightly golden brown (see next picture).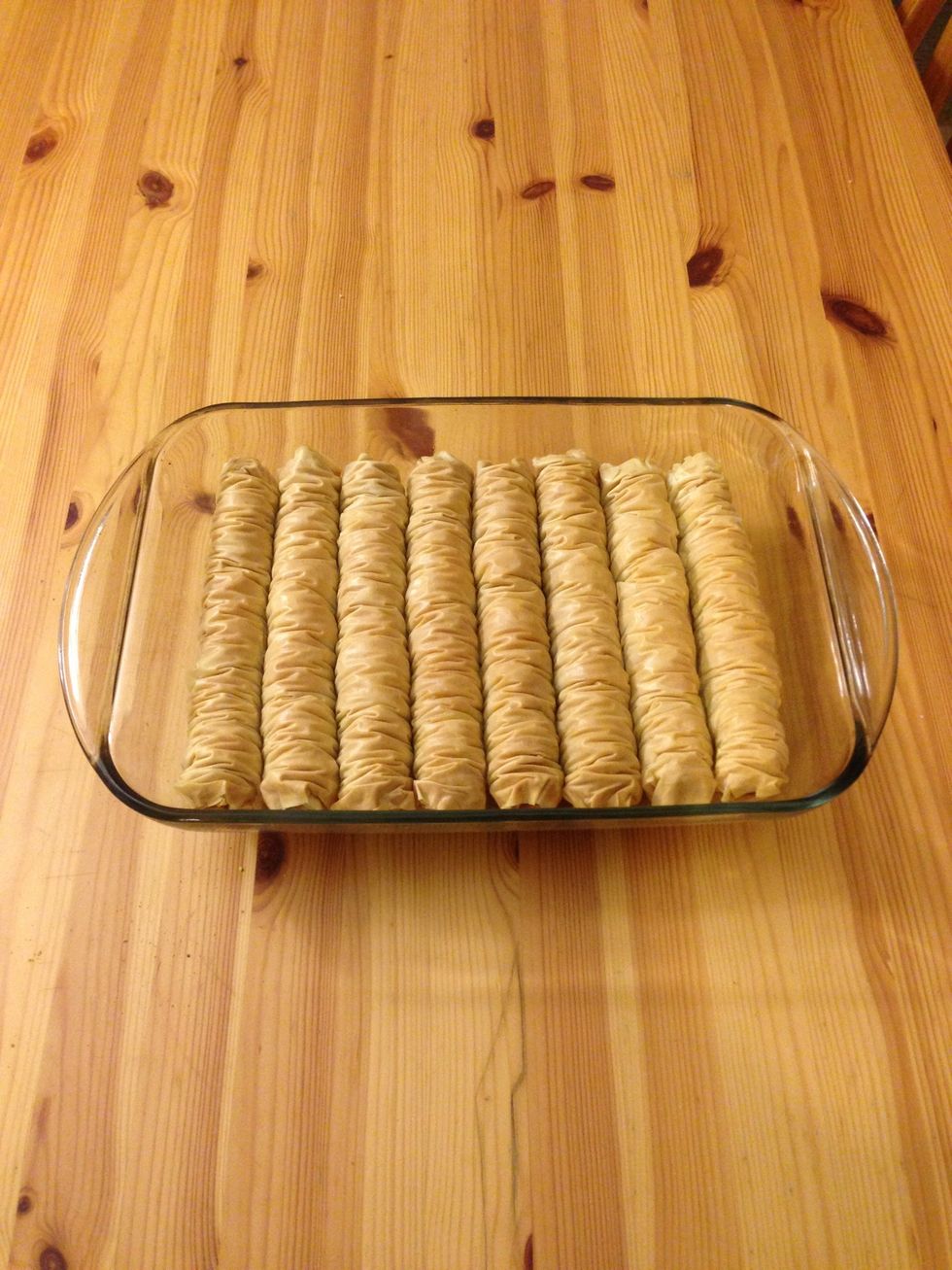 While it cools down, prepare the syrup.
For the syrup, add the water, sugar and lemon juice in a saucepan and stir until it is brought to boil. Leave it boil for 5 minutes. Then take it off heat and let it cool down to a warm temperature.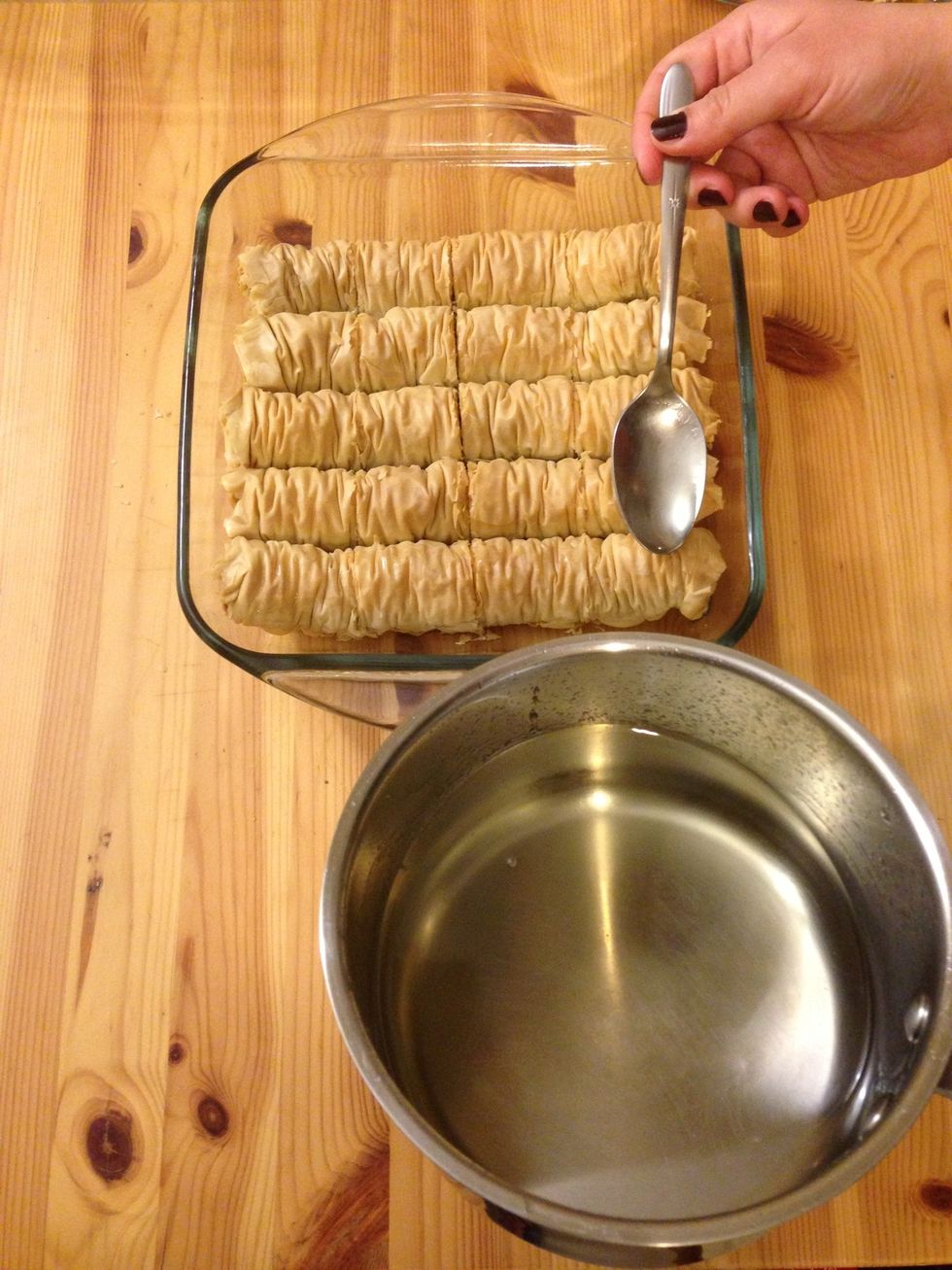 At this point both the rolls and the syrup are warm. Pour the syrup equally over the baklava rolls slowly spoon by spoon. Cover and leave at room temperature for at least 3 hours before serving.
You may decorate your baklava rolls with finely grounded pistachios. Bon appetit!
3.0c Ground walnuts and/or pecans. 1/3 cups per roll.
1.0 Phyllo pastry sheets, 454 gr, 18 sheets
3/4c Unsalted butter (melted)
1/4c Avocado or olive oil
0.0 For the syrup:
3/4c Sugar
1/2c Water
2.0tsp Lemon juice