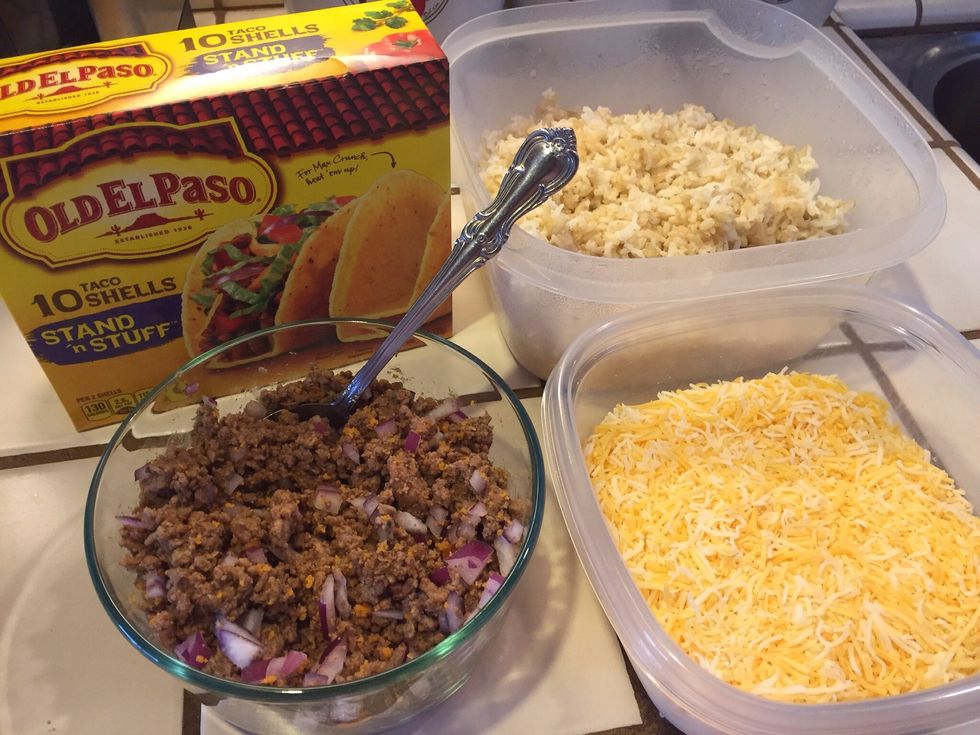 Gather supplies. (I cook big batches of seasoned meat ahead of time, freeze, and package in about 1 lb. portions. Makes it a lot easier to have meat ready to go.)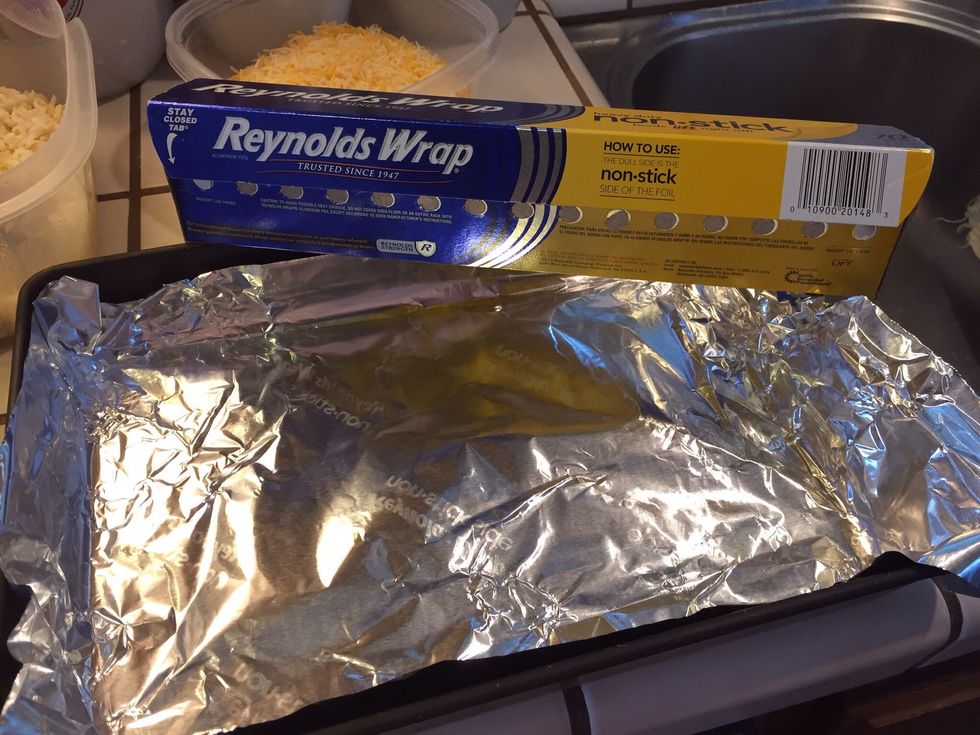 Line your baking pan with non-stick foil. This is a cooks best friend! Makes clean up a breeze.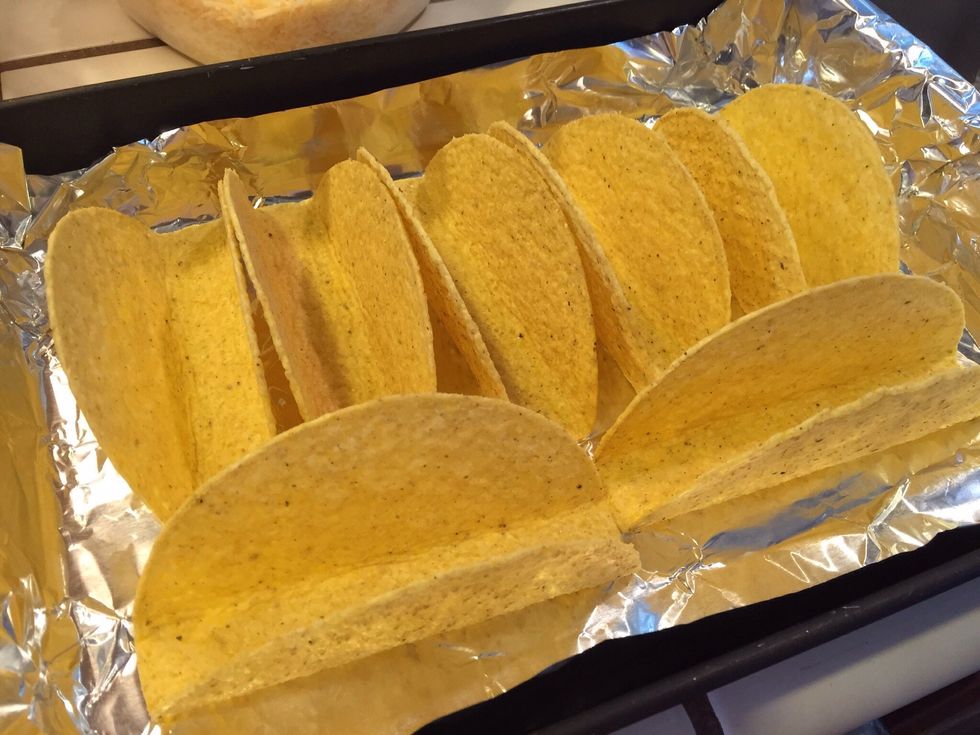 I like to use flat bottom taco shells, as it is easy to stand then up and fill.
First layer: precooked rice (can also substitute refried beans, or use both).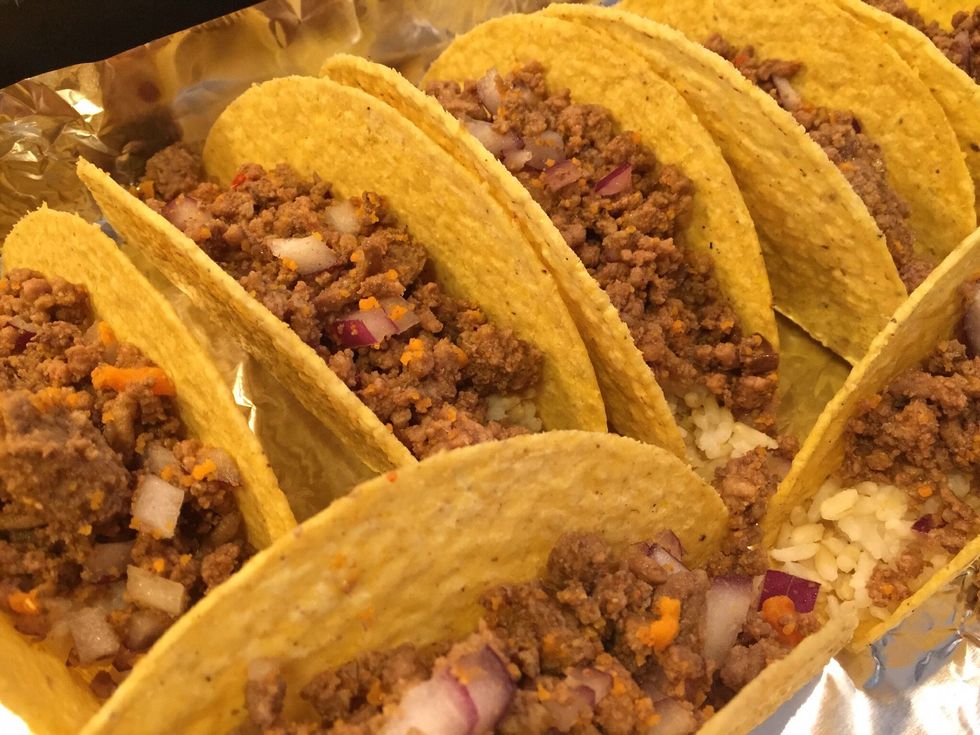 Next: precooked meat....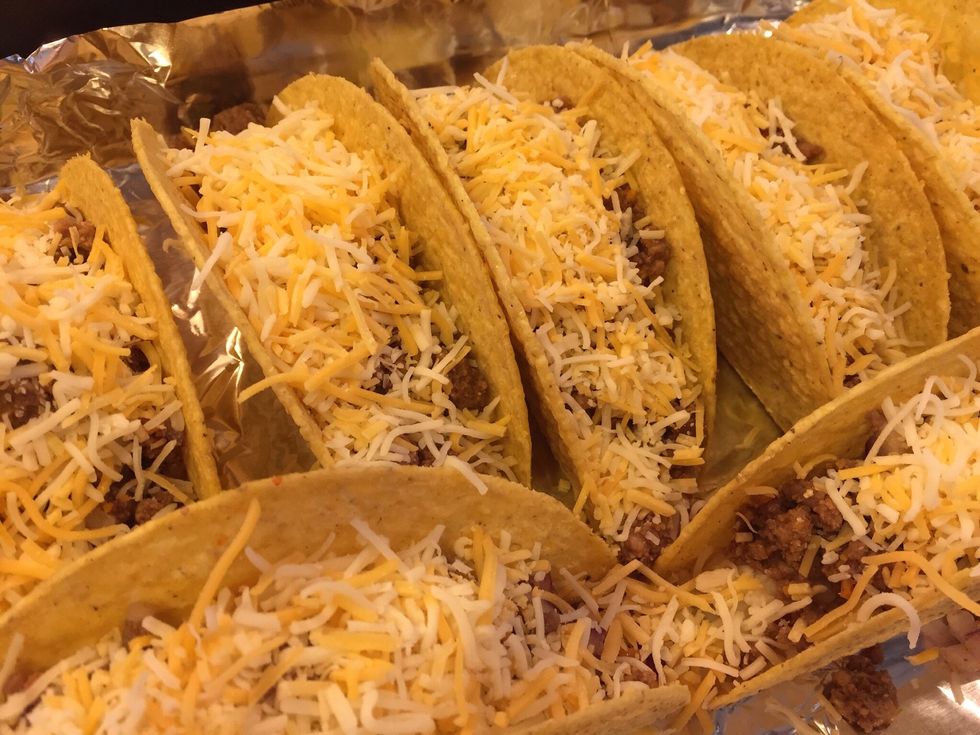 Top with shredded cheese.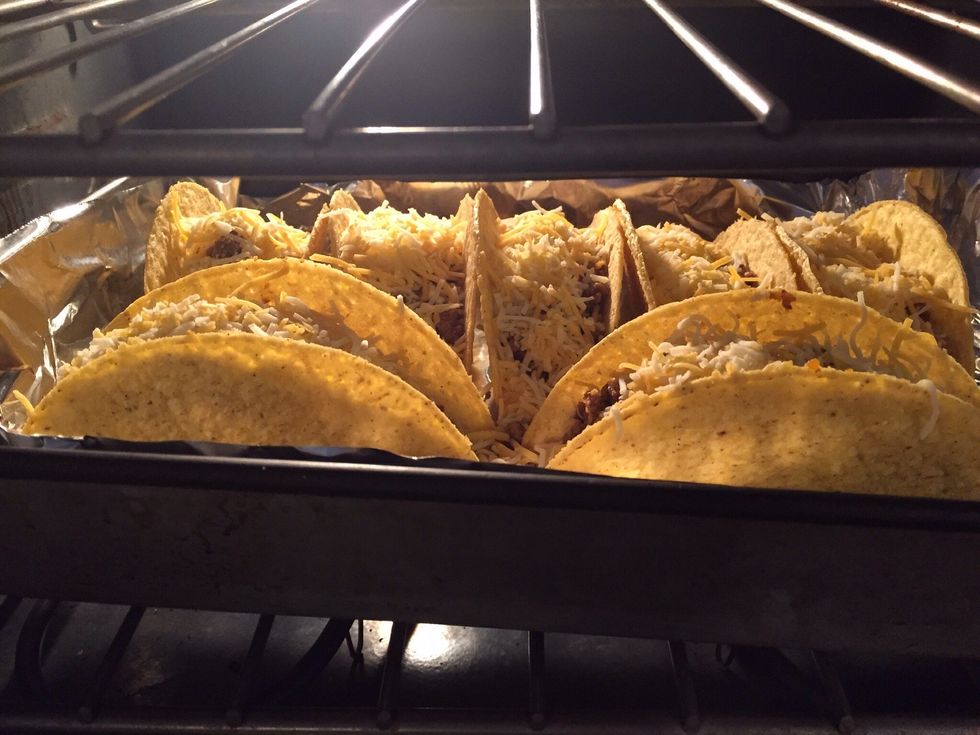 Bake 15 minutes in a 350 degree preheated oven.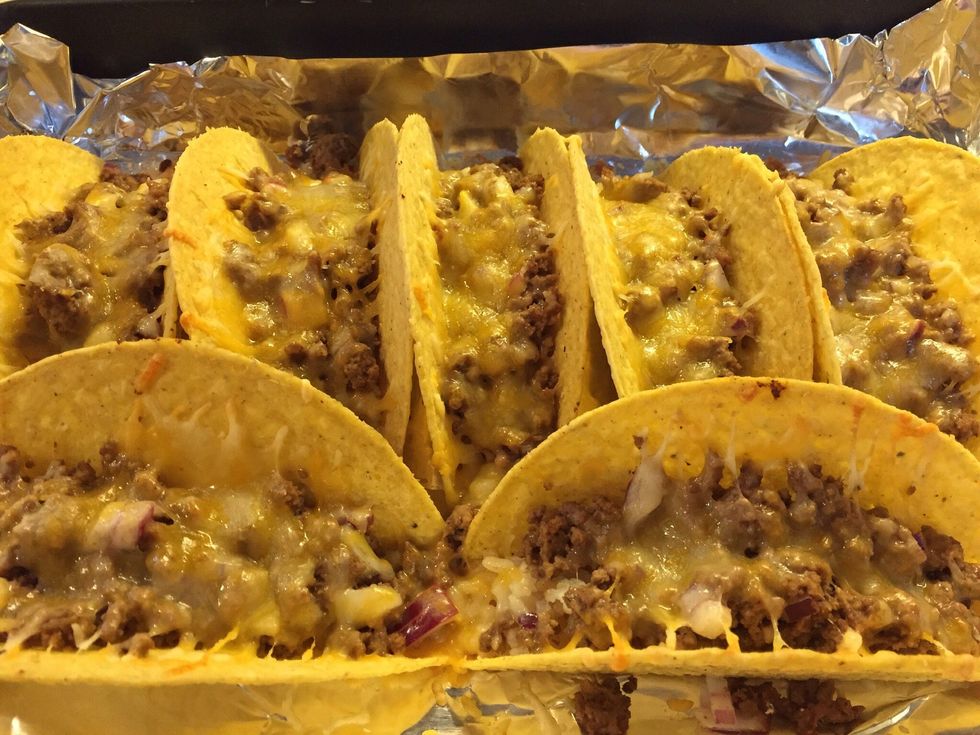 Serve immediately
Add your favorite taco toppings and enjoy!
Taco shells
Seasoned meat of choice (beef, chicken, pork, etc)
Rice/ refried beans
Shredded cheese