Boil 1and 1/2 pound of boiling potatoes until tender. About 20 to 30 minutes. Mash the potatoes and set them aside. In a skillet or kadhai heat 2 Tbs of vegetable oil.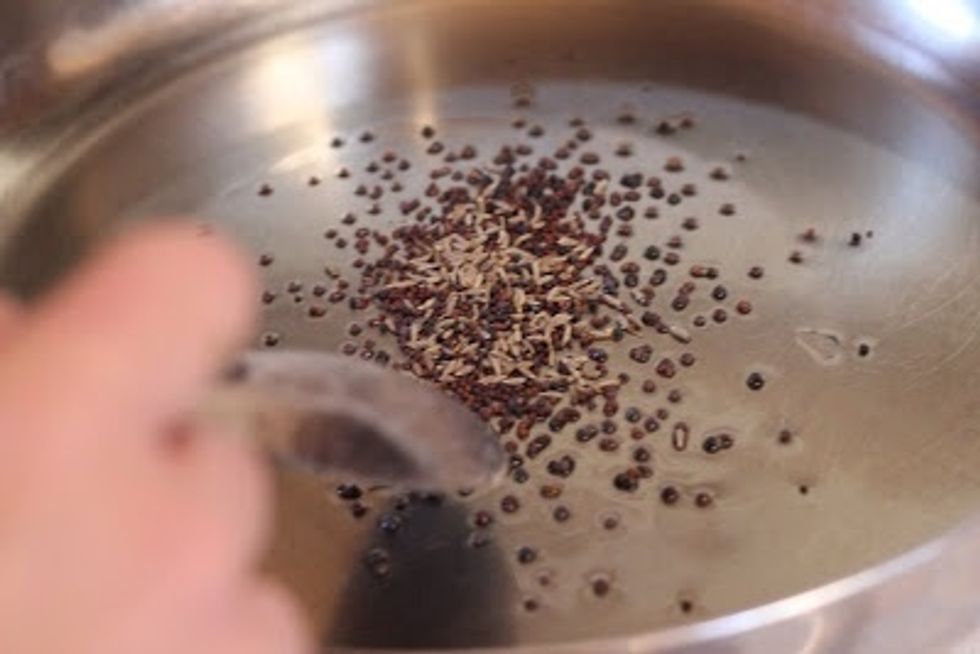 When the oil is hot, toss in: 1 tsp of mustard seeds, 1/2 tsp of cumin seeds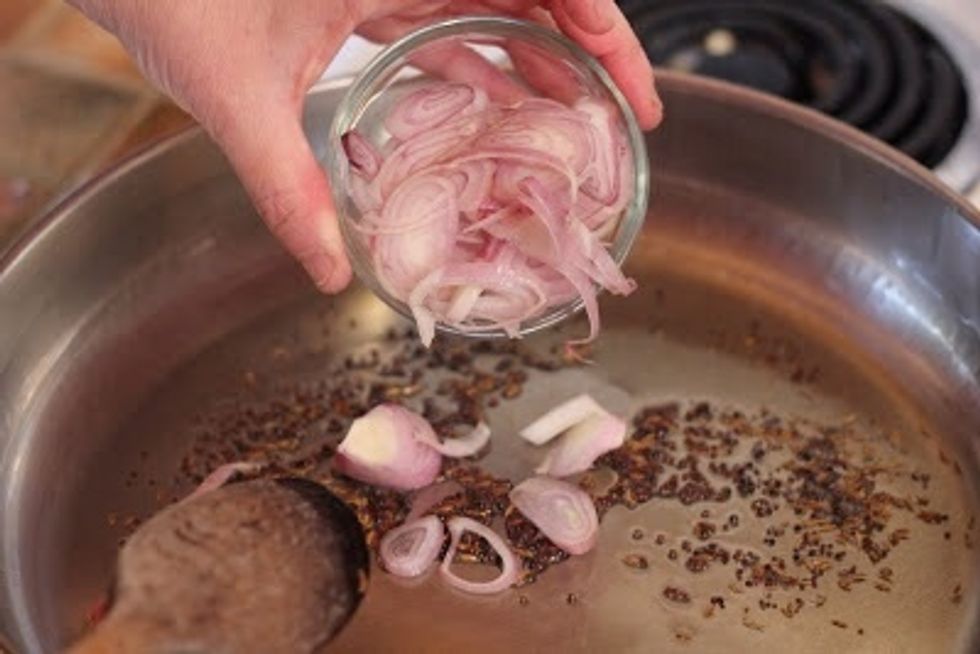 When the mustard seeds start to pop add in: 2 shallots thinly sliced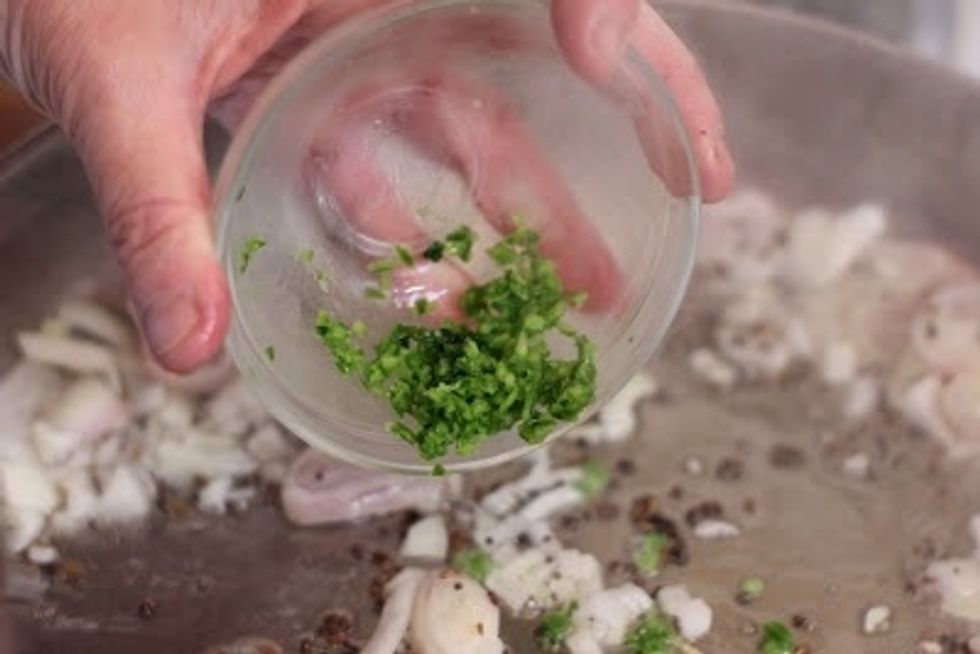 2 finely chopped green chilies
1 tsp of coriander powder,1 tsp of salt ,1/2 cup of green peas (fresh or defrosted)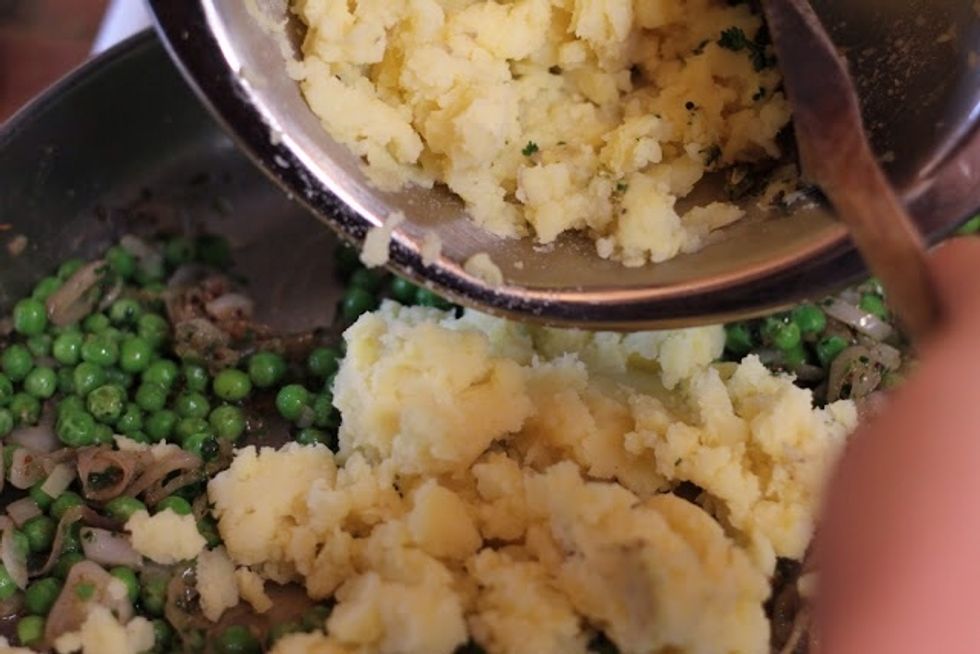 Stir the peas around for a bit, cooking them. Then add in the mashed potatoes.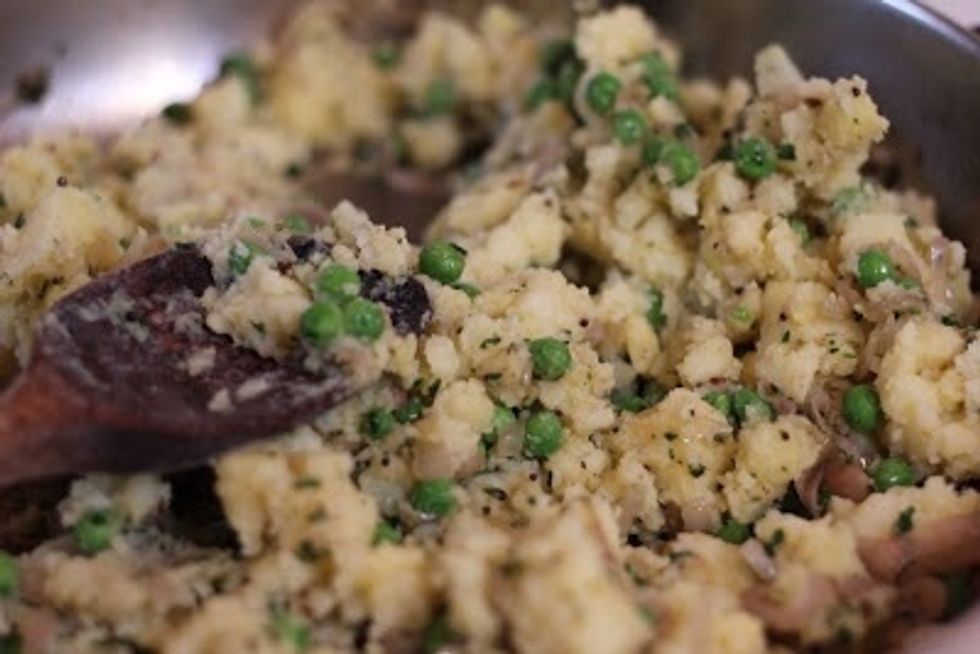 Stir the mashed potatoes around and mix them together with the other spices and ingredients for about 4 minutes or so. Then add in: 1/4 tsp of garam masala, 1 tsp of amchur powder or lemon juice.
Check the potato mix for seasoning and get ready to wrap the samosas and bake them.Here is where the Phyllo dough comes in. First, preheat the oven to 500 degrees. Defrost the phyllo dough.
Melt 1 stick of butter. This is going to be used to brush the phyllo dough and make it crisp up nicely.It important to keep the dough protected from the air while you're working with it.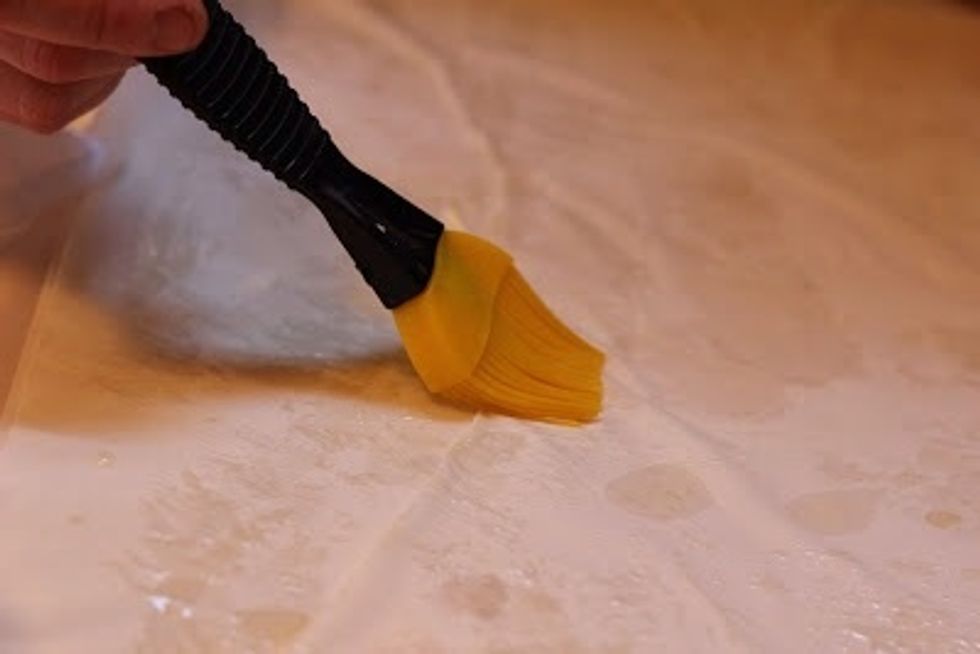 Unroll the phyllo dough and place a sheet of it on whatever surface you're working on. Cover the dough you're not using, with a damp towel. Brush the sheet of phyllo dough with some melted butter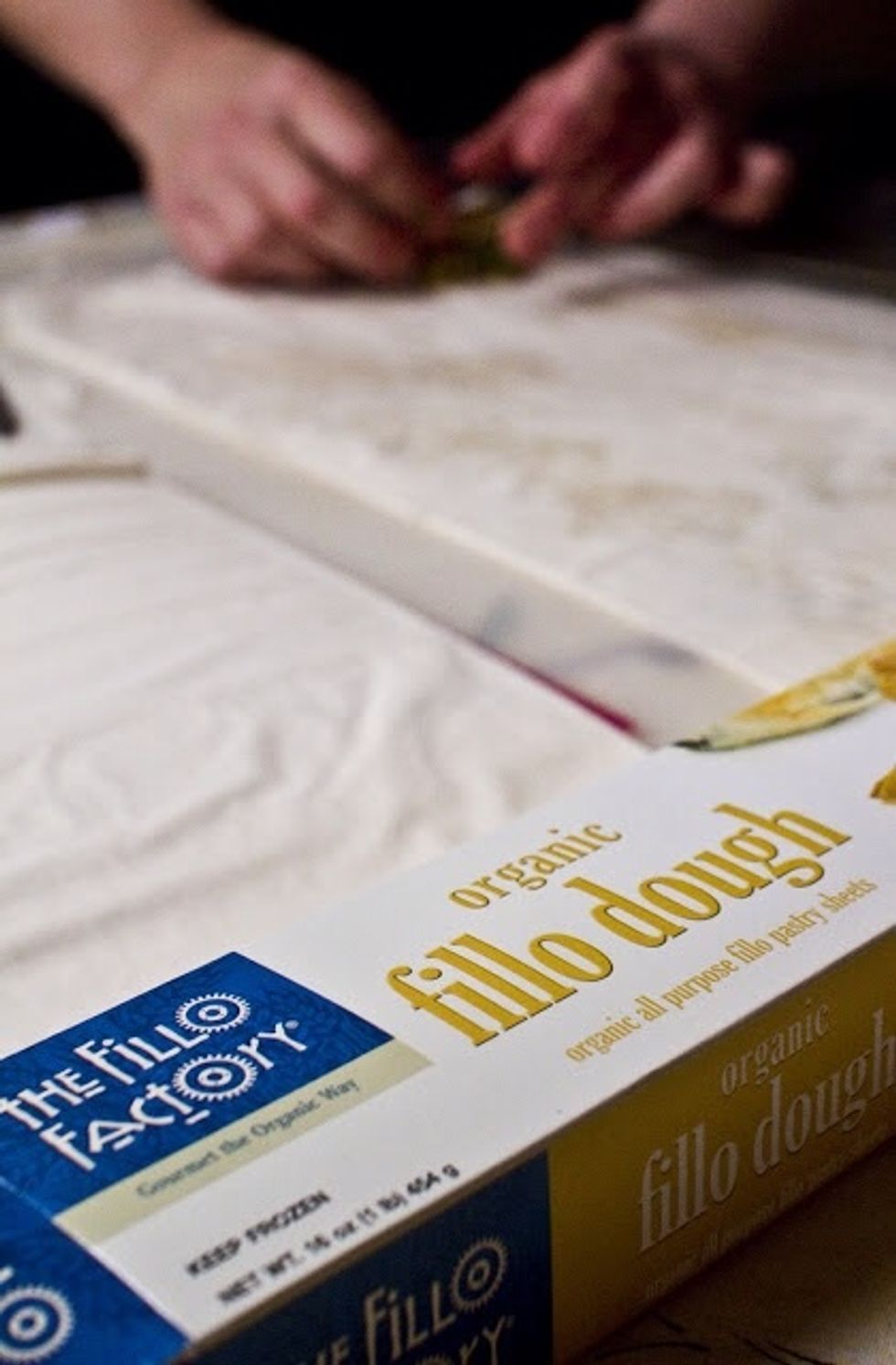 Lay a second sheet of phyllo dough on top of the first and brush that with melted butter also.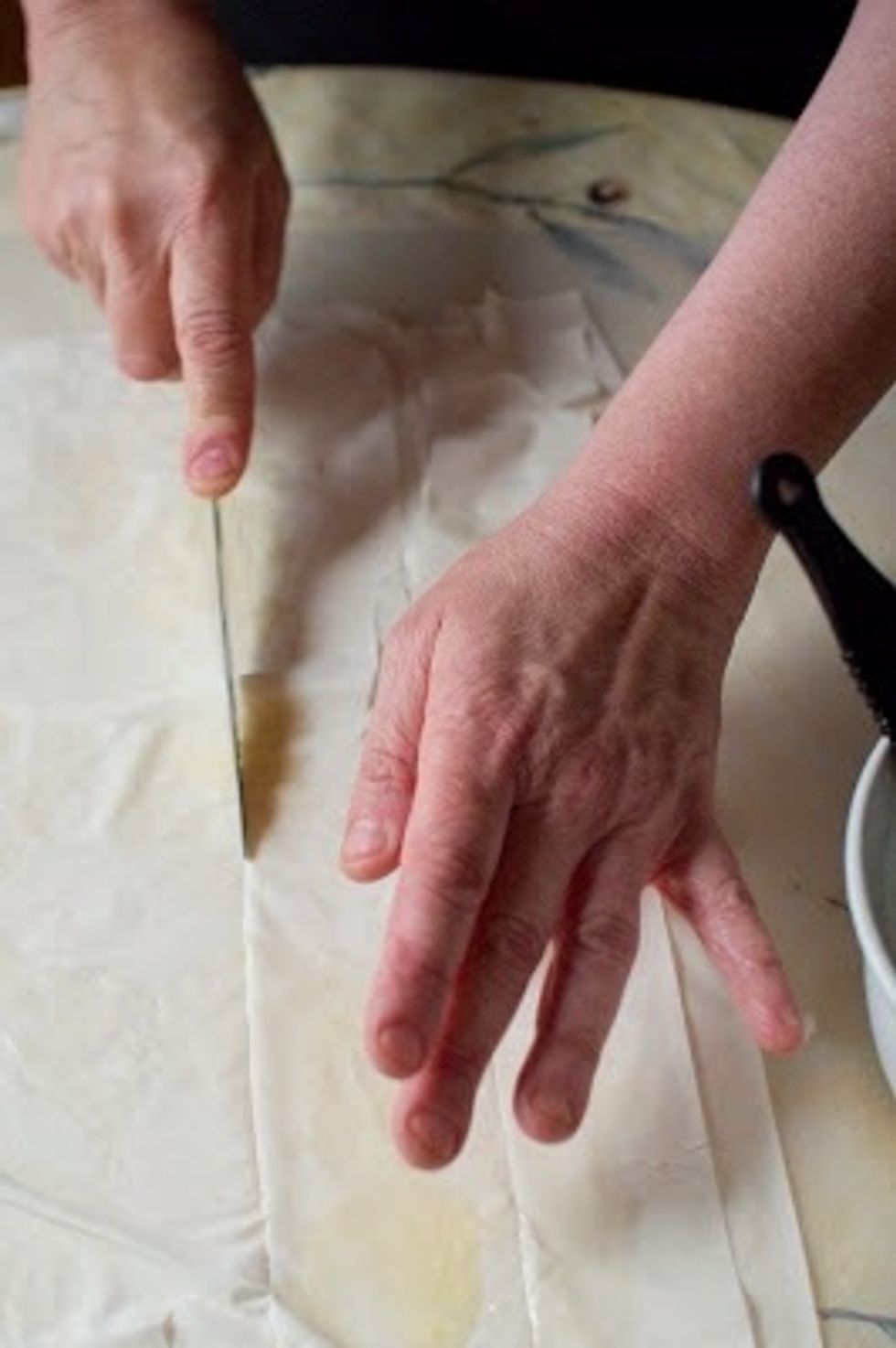 Slice the phyllo dough the long way into 2 and 1/2 inch strips.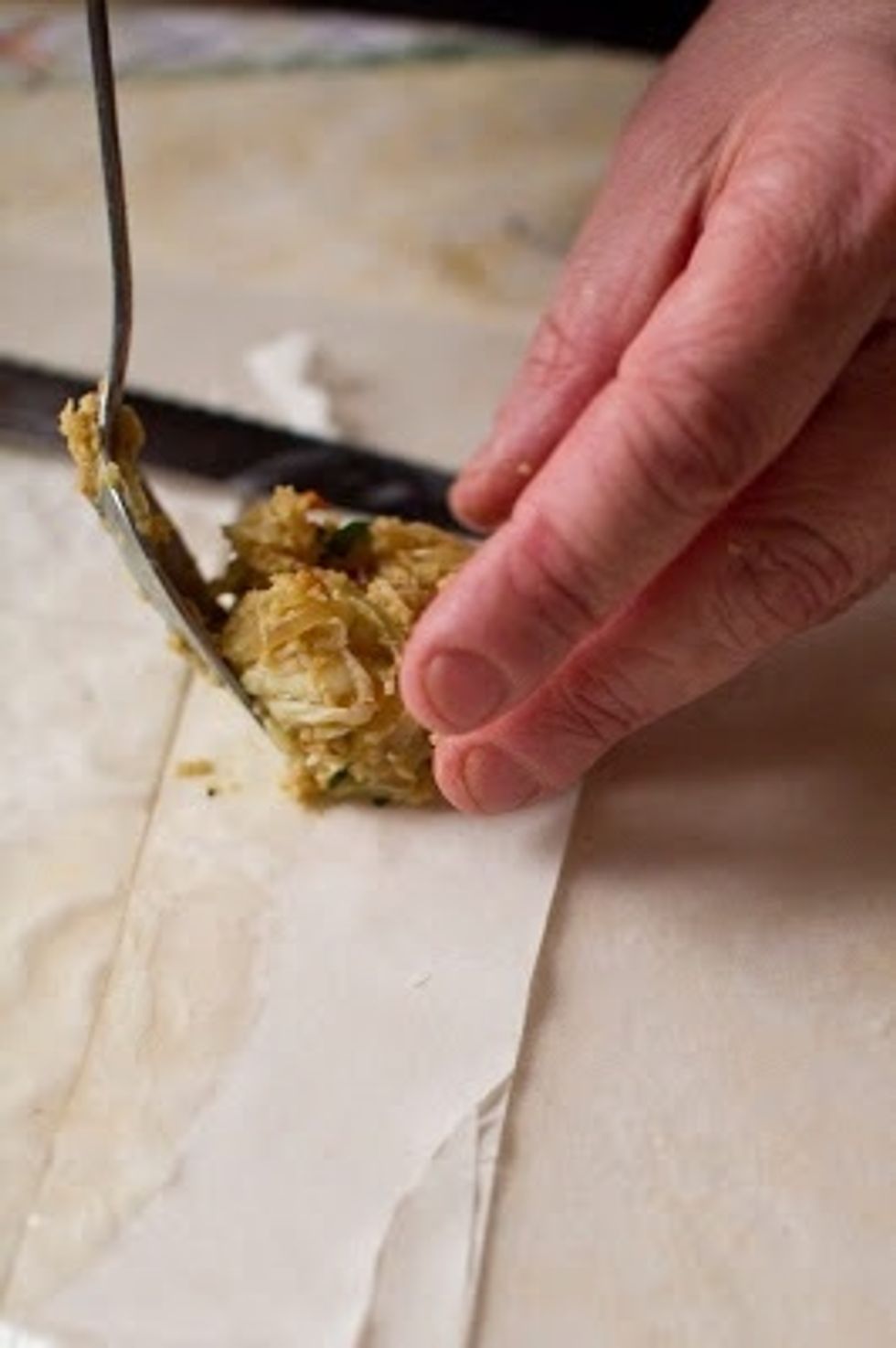 Take a sheet of waxed paper and lay it lightly over the strips you are not working with to keep them moist .Take 1 tsp of filling and place it in the corner of one of the strips filling the corner.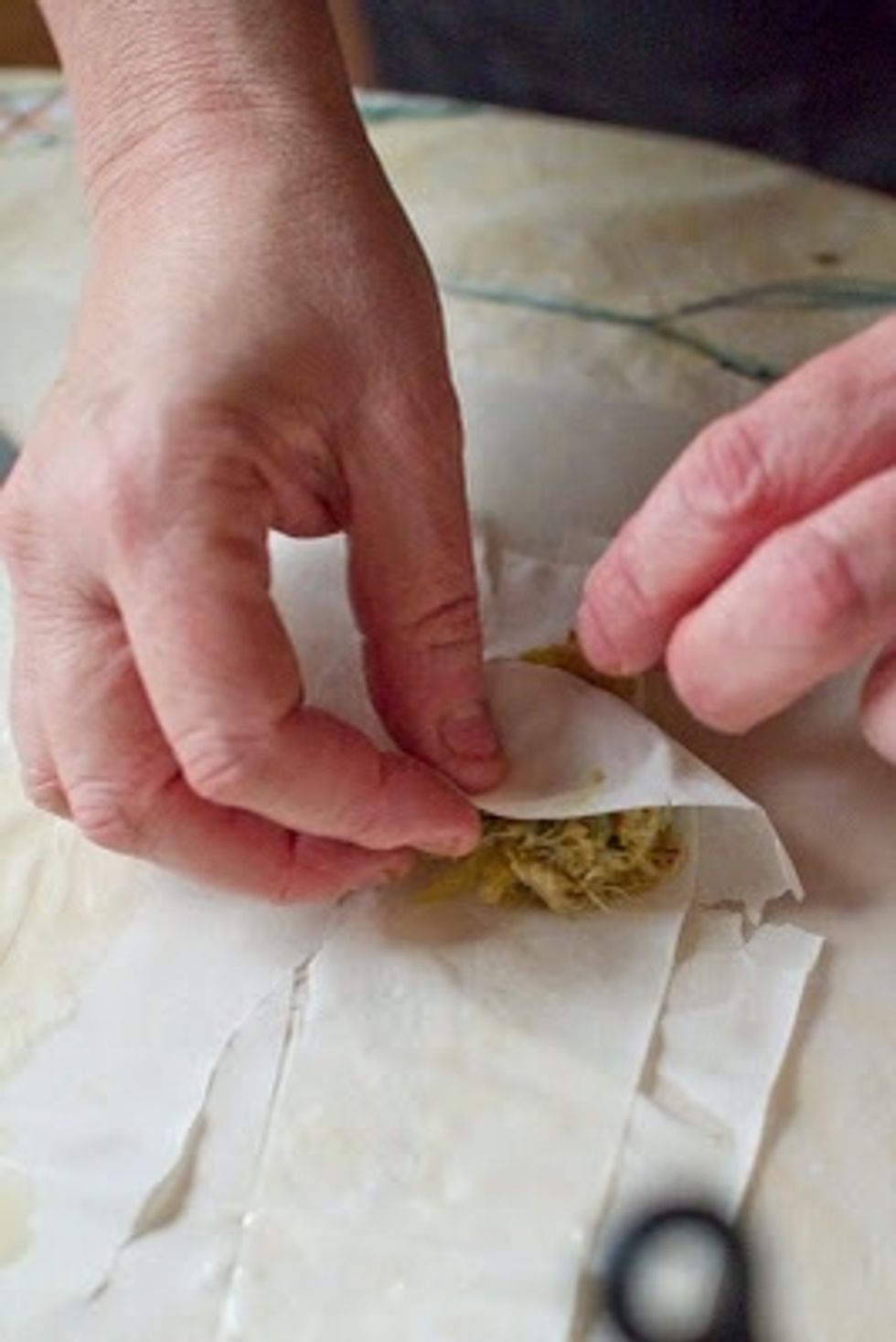 Now here's the trick! Fold the corner over into a triangle shape. Just like you were folding a flag. You remember that from Scouts right?!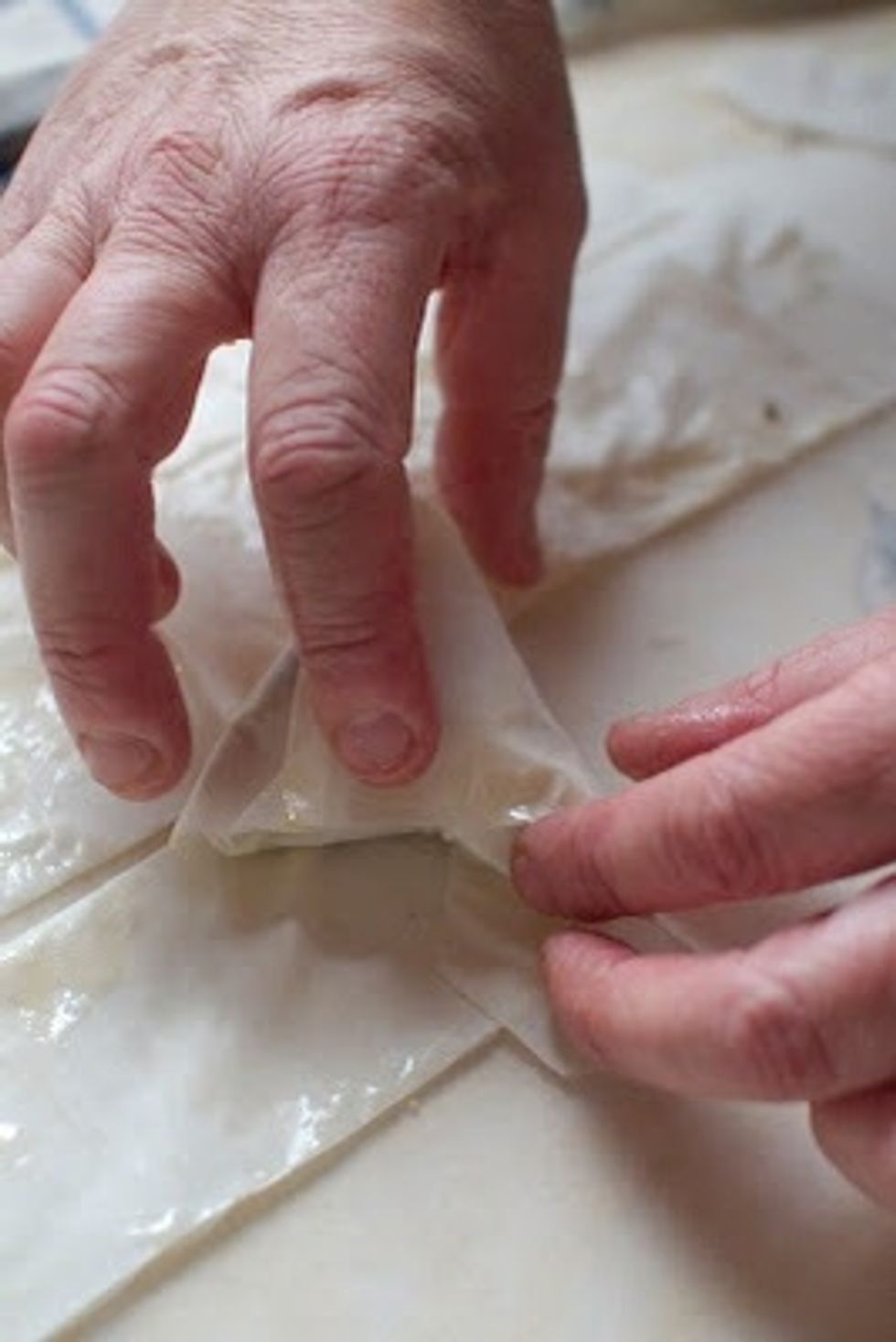 Keep folding just like that right up the strip until you have a puffy little triangle. Lay the little triangle onto a greased cookie sheet and brush it with a bit of melted butter.
Each sheet should give you about 3 or 4 little triangles, and all together the entire recipe should give you perhaps 35 or 40 samosas!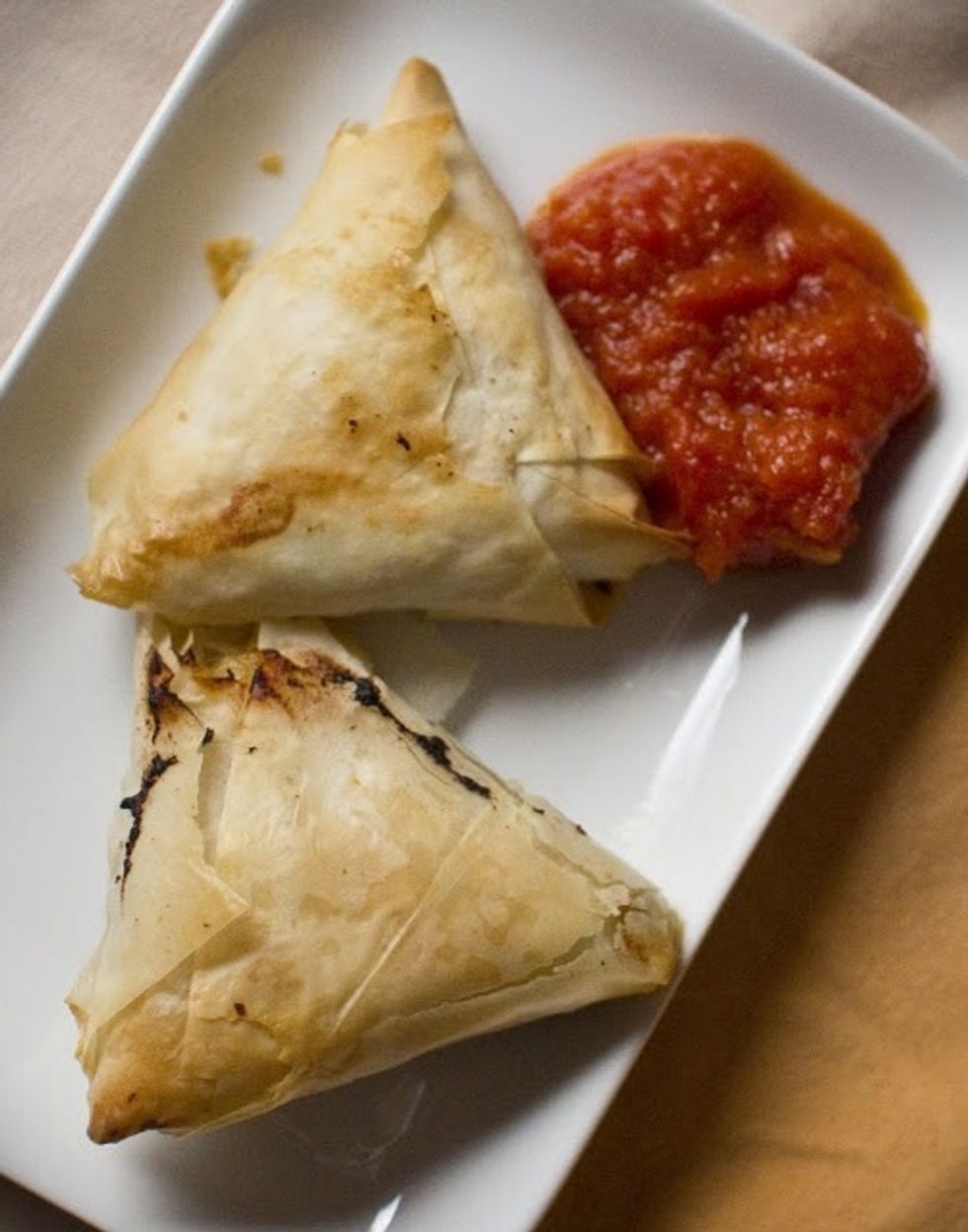 Bake the samosas for 8 minutes, then turn them and bake them for 10 minutes on the other side. When the samosas are nice and light brown and crispy, take them out and serve them with sauce or chutney
1/2lb Boiling potatoes
1.0tsp Brown mustard seed
1/2tsp Cumin seed
2.0 Shallots thinly sliced
2.0 Finely chopped seeded serrano chilies
1.0tsp Coriander powder
1.0tsp Salt
1/2c Green peas fresh or frozen
1/4tsp Garam masala
1.0tsp Amchur powder or lemon juice
1.0 Package of filo dough
6.0Tbsp Melted butter
Kathy Gori
Screenwriter, long time Indian cook, lover of Indian foods, Saturday morning Cartoon voice. For more recipes visit my website www.thecolorsofindiancooking.com