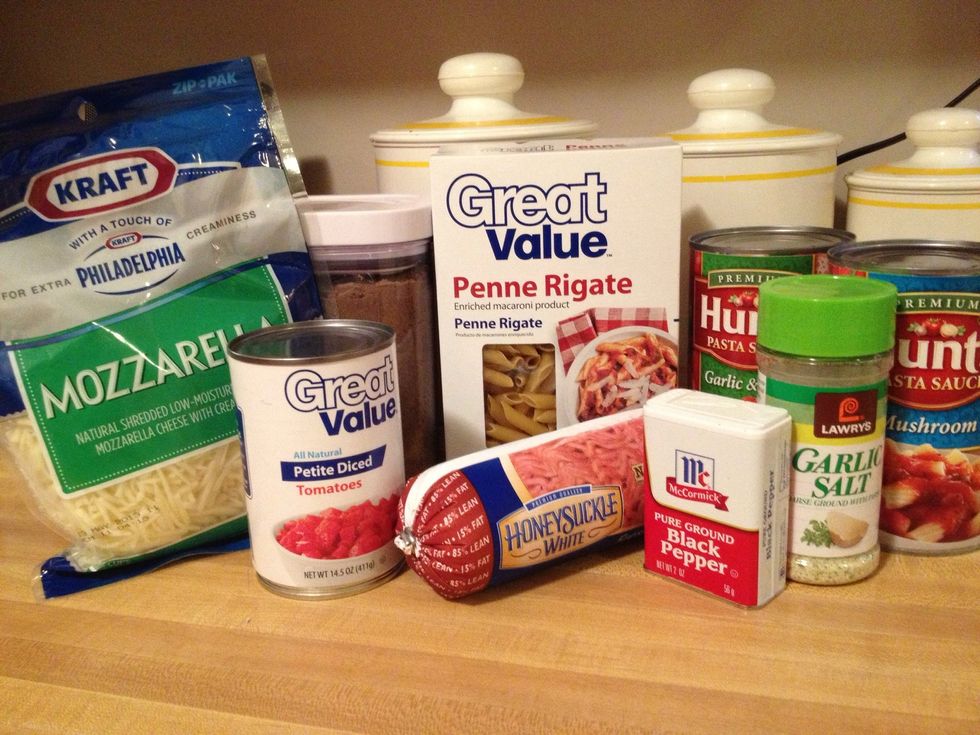 Gather supplies.
Boil the water to cook your pasta. For 8 oz of pasta, you'll need about 2 quarts (8 cups) of water.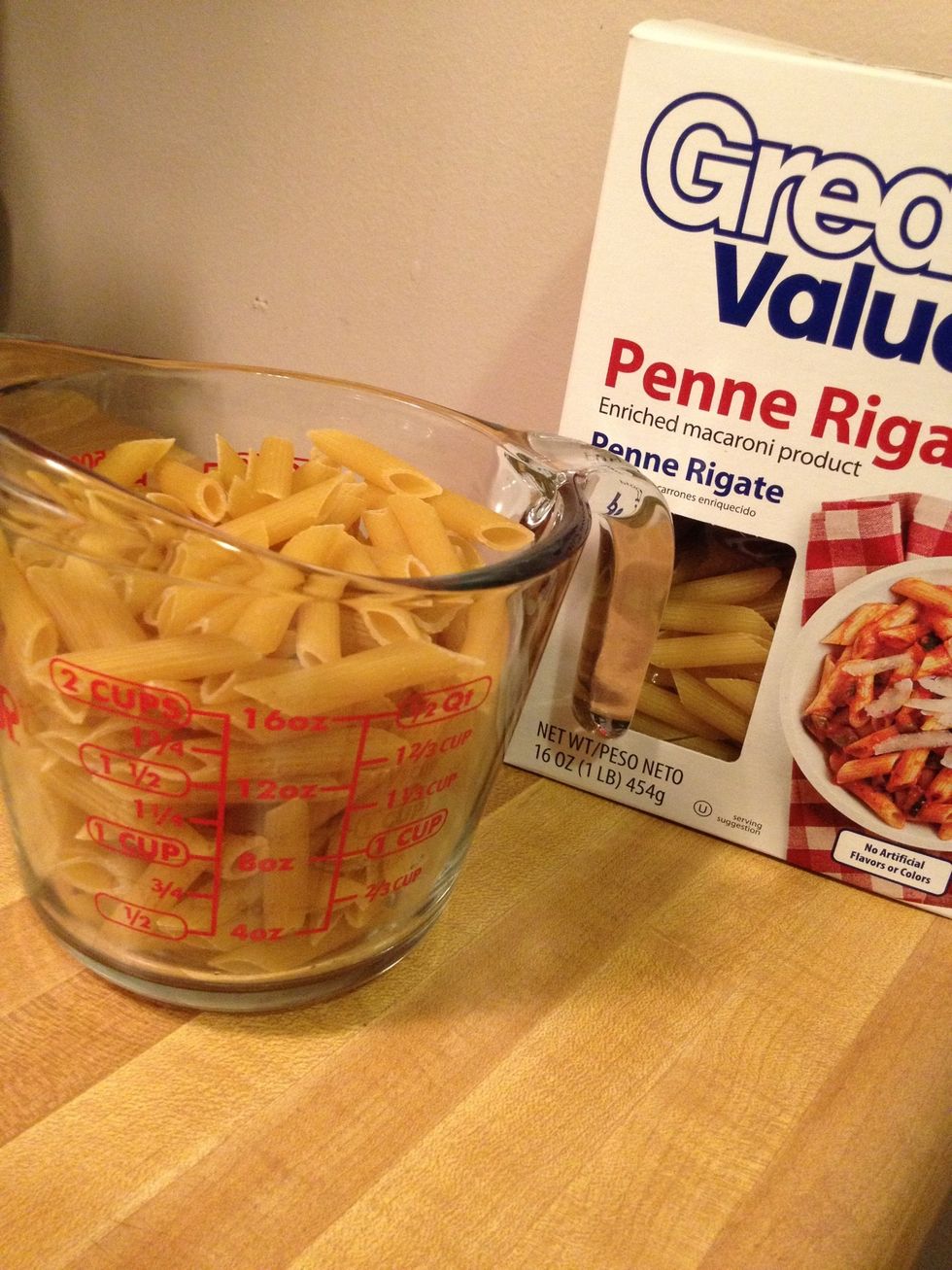 Measure out your dry pasta. Eight ounces is about 2 cups or half of a regular sized box.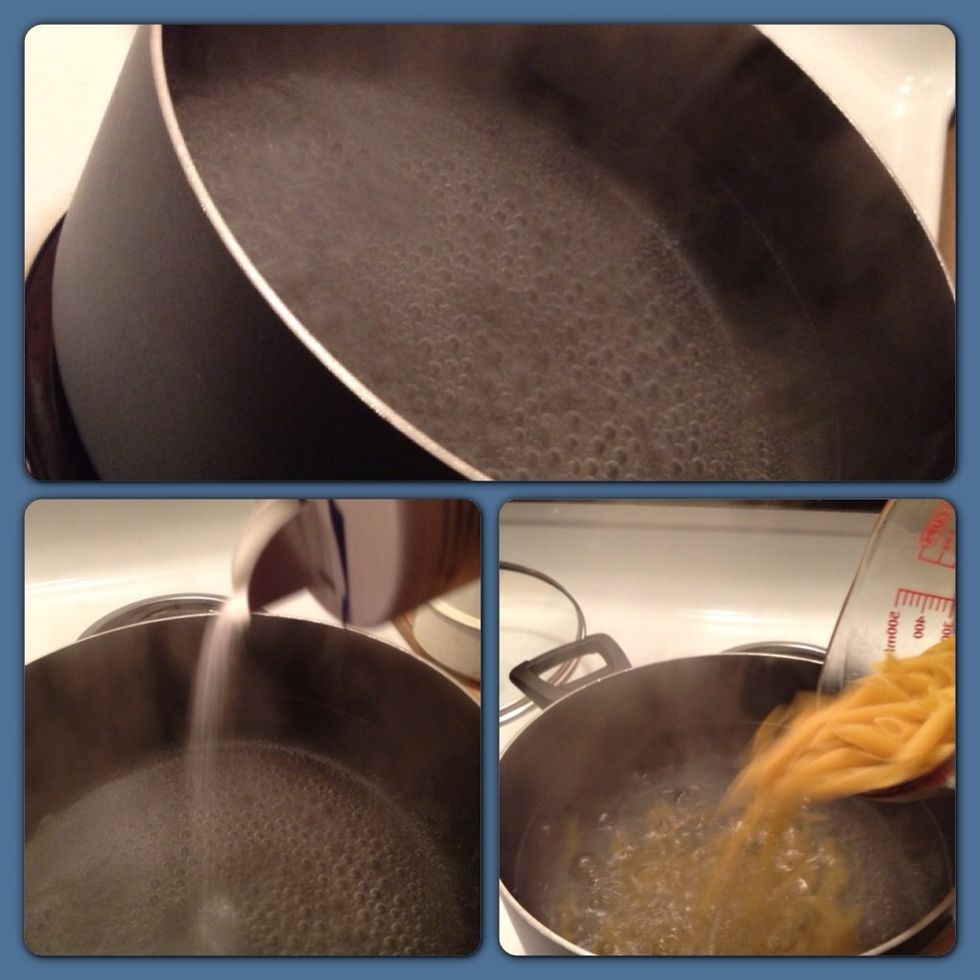 When the water is boiling, add some salt (about 1 tsp) and stir in the pasta.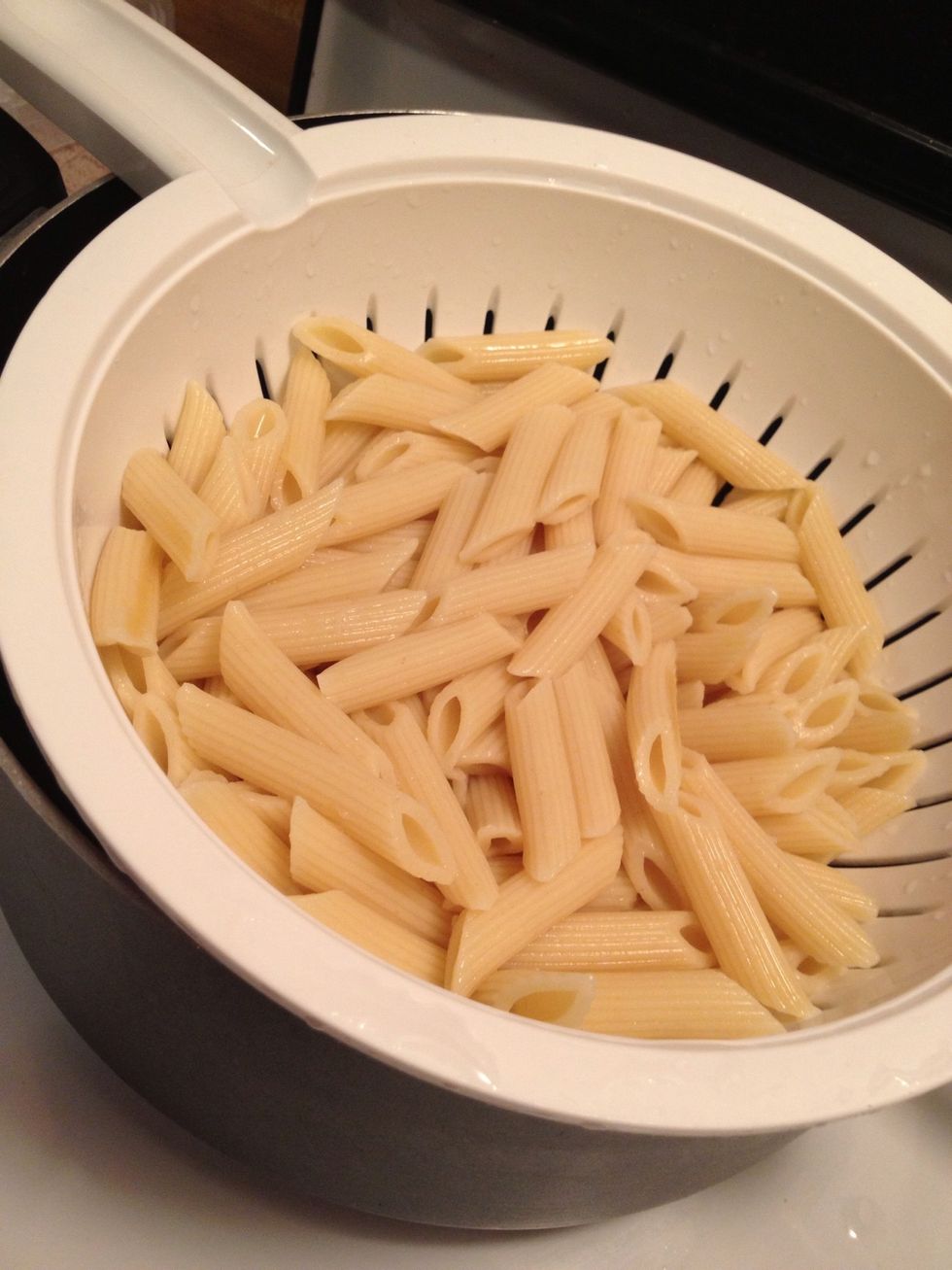 Cook pasta for about 10 minutes, then drain. It should be al dente - not too soft because it's going in the oven.
Brown the meat over medium heat. I had a little bit of green pepper in the fridge so I chopped it and added it in. Onions and mushrooms would be good too but I didn't have any on hand 👎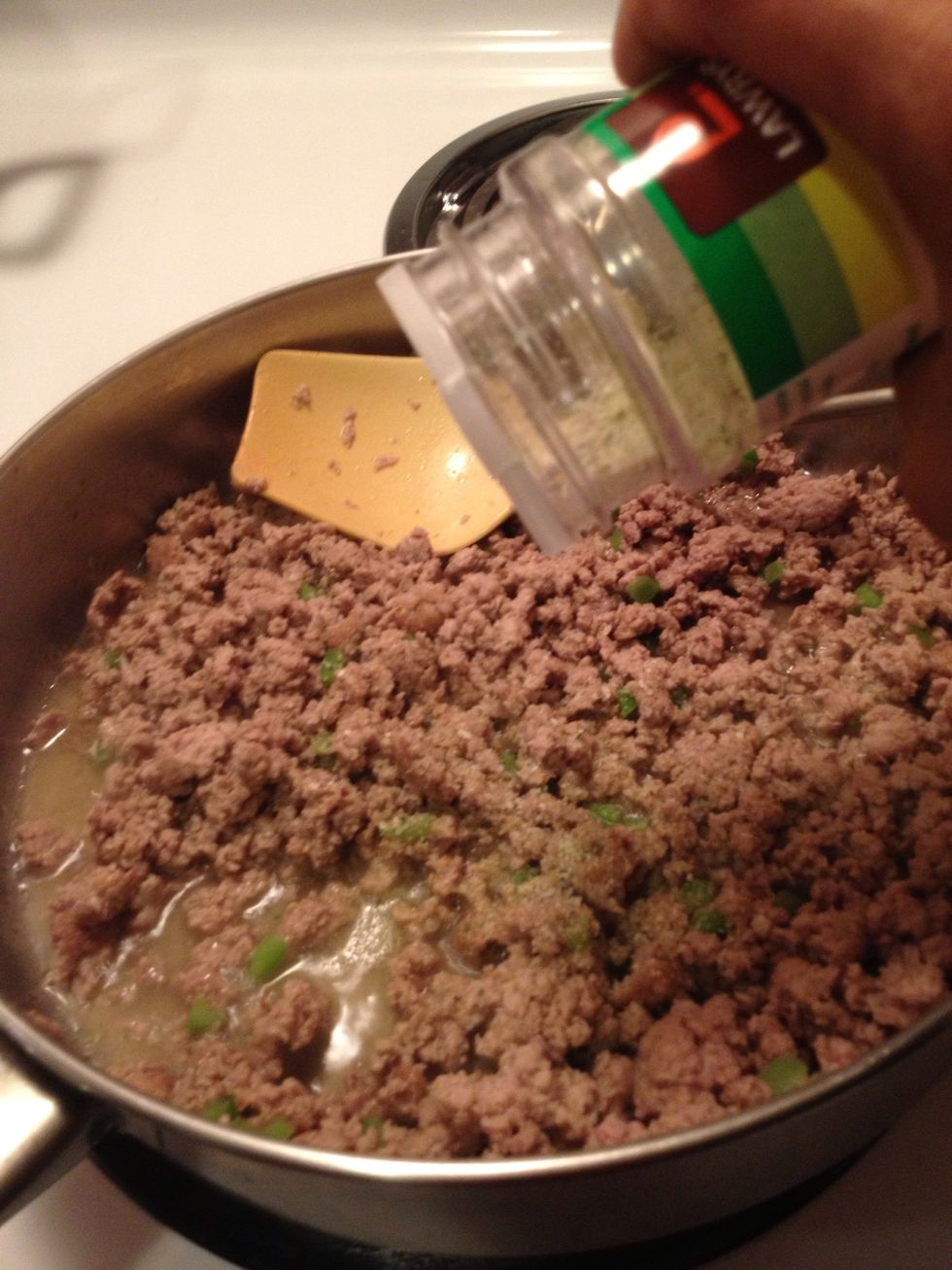 Add seasonings. I used garlic salt and pepper.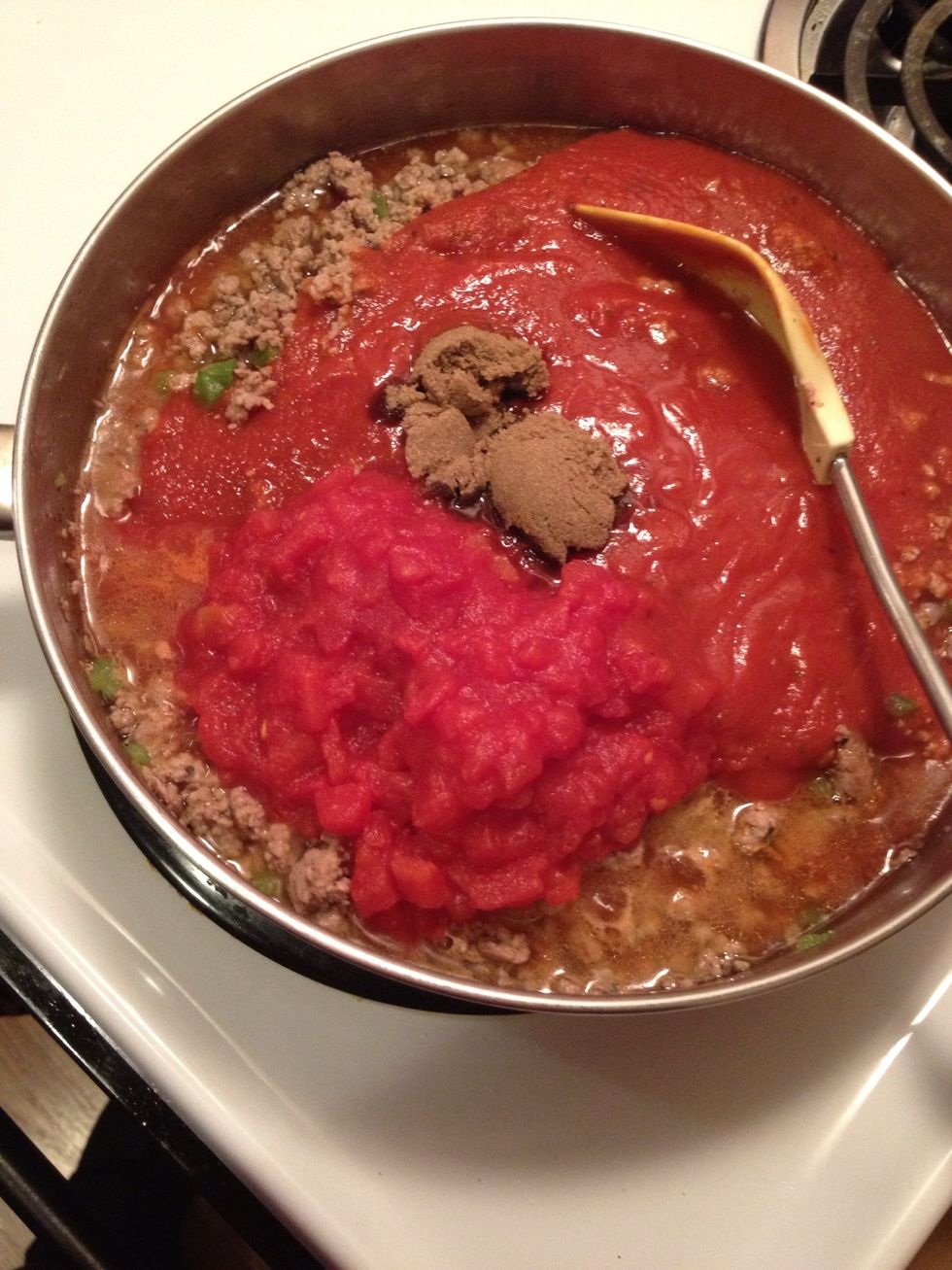 Once the meat is cooked, drain any excess fat. Then add the tomatoes (undrained), pasta sauce, and brown sugar. (Omit/decrease the brown sugar to your taste.) I also stirred in some dried basil.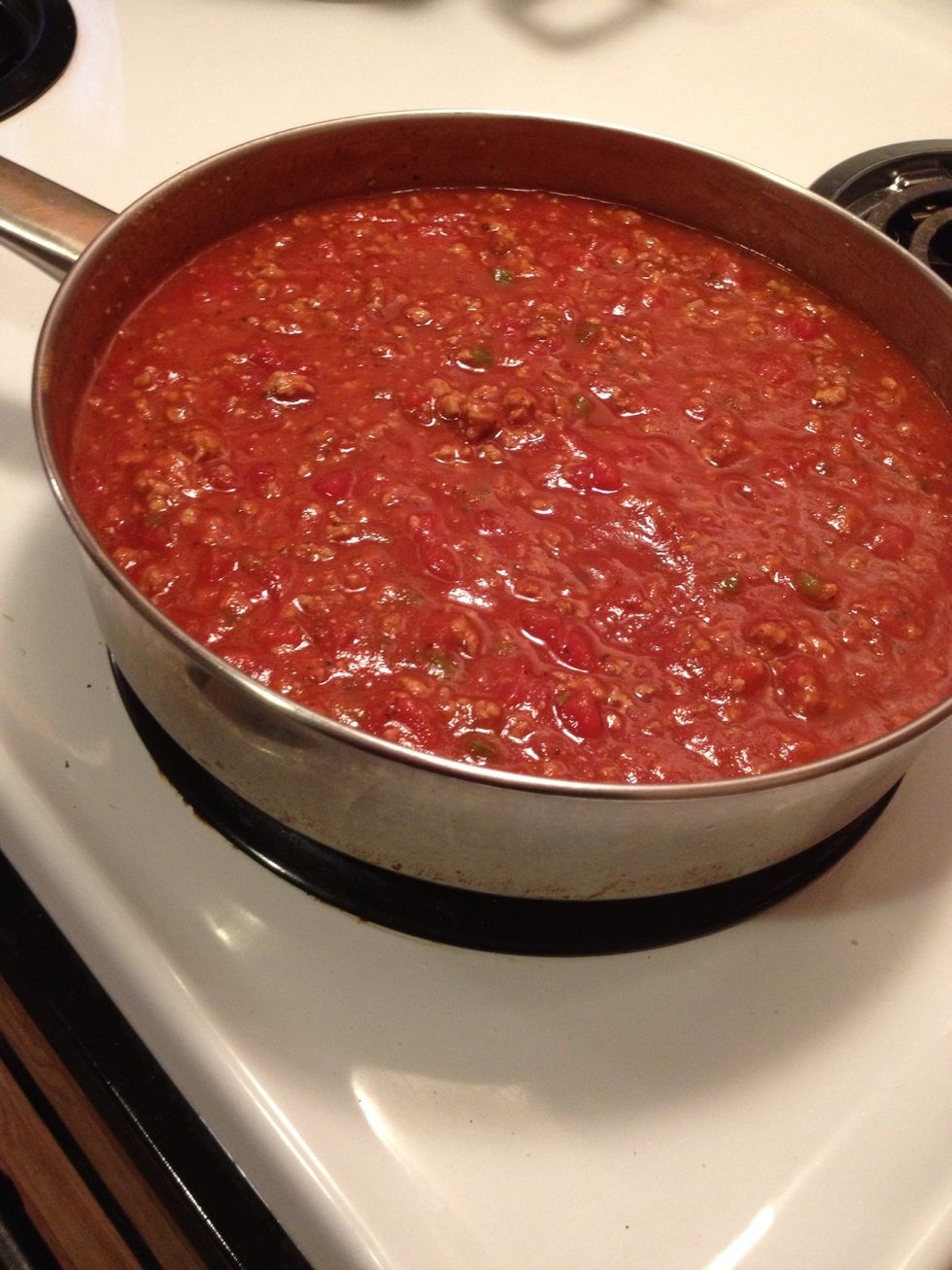 Stir and let the sauce simmer over medium-low heat for 20-30 minutes. Meanwhile, prepare your baking dish and preheat your oven to 350 degrees.
Add the penne to the meat sauce and mix well.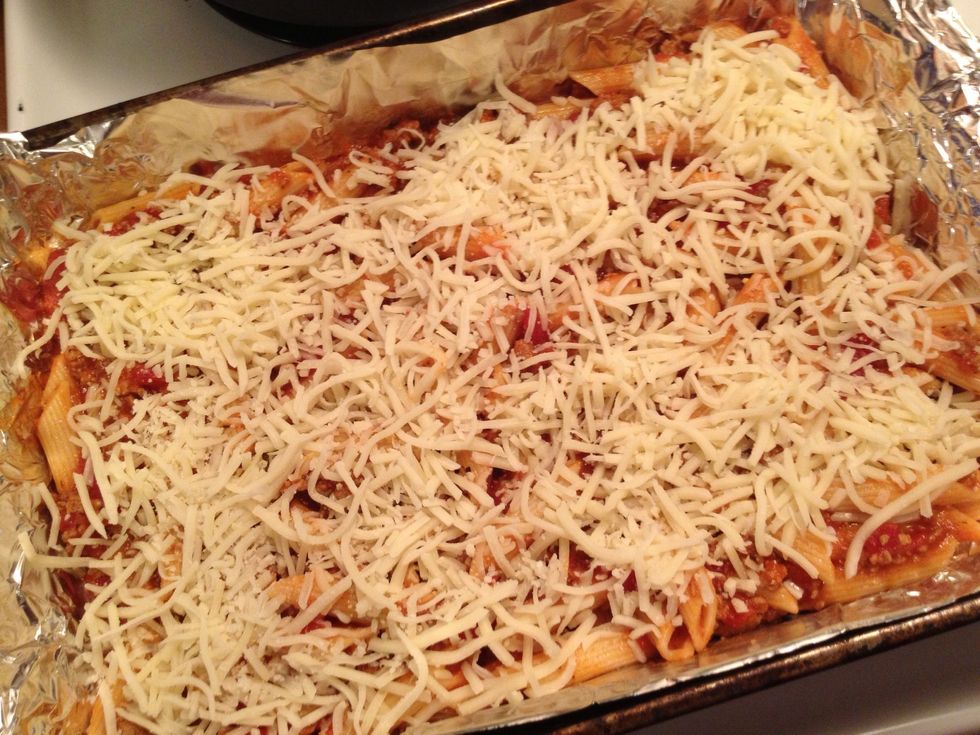 Spread half of the pasta mixture in the baking dish. Sprinkle on about 3/4 cup of the cheese. Then layer on the remaining pasta mixture and cheese.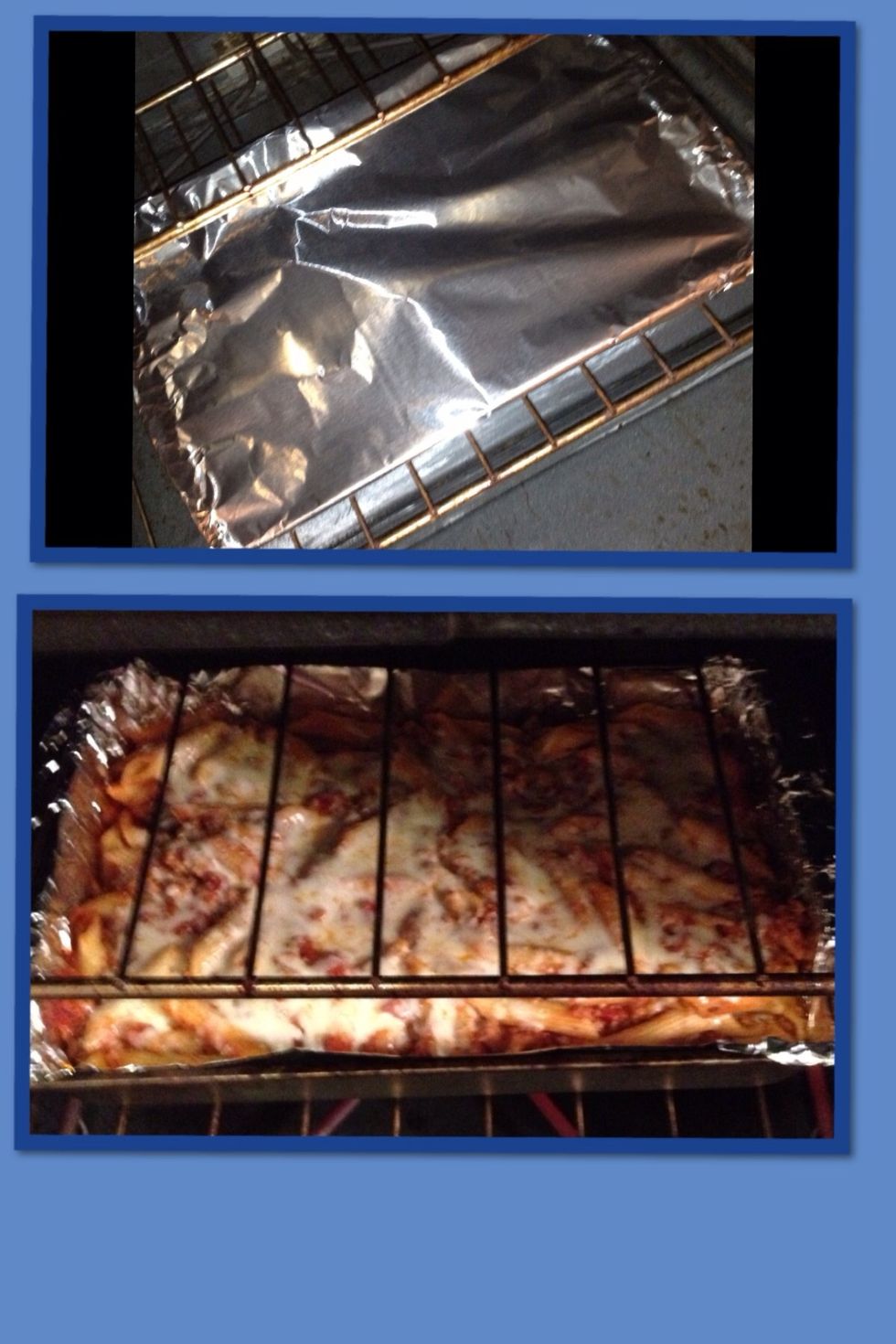 Bake covered for 30 mins, then uncovered for 5 minutes.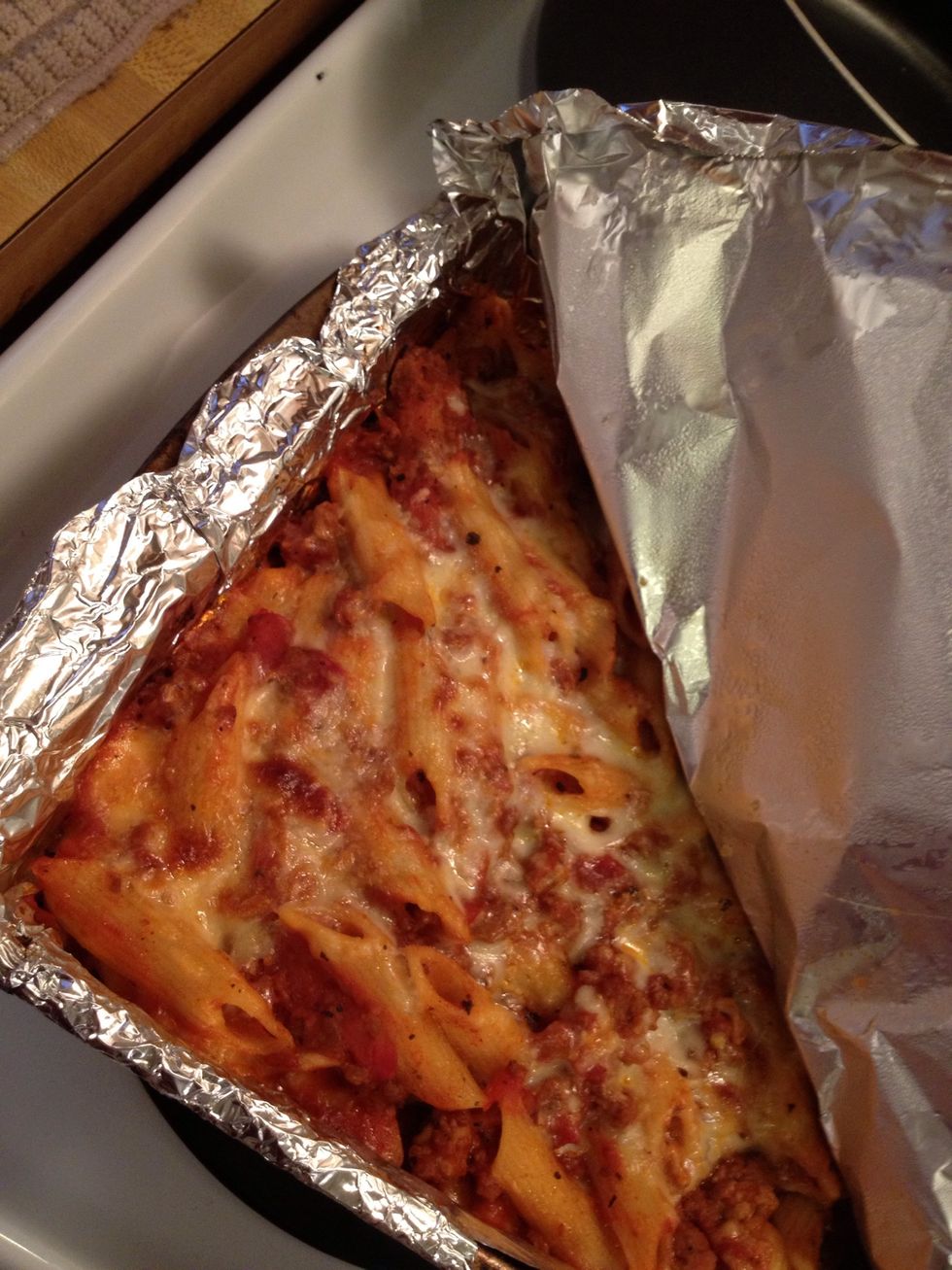 Enjoy!
8.0oz penne pasta
1.0lb Ground meat of your choice
24.0oz Pasta sauce (1 jar or can)
8.0oz Shredded Mozzarella cheese
14.5oz Diced tomatoes (1 can)
1/4c Brown sugar
Salt, pepper, and other seasonings as desired