Preheat the oven to 350 degrees.Spray a mini donut baking pan with non stick spray and set it aside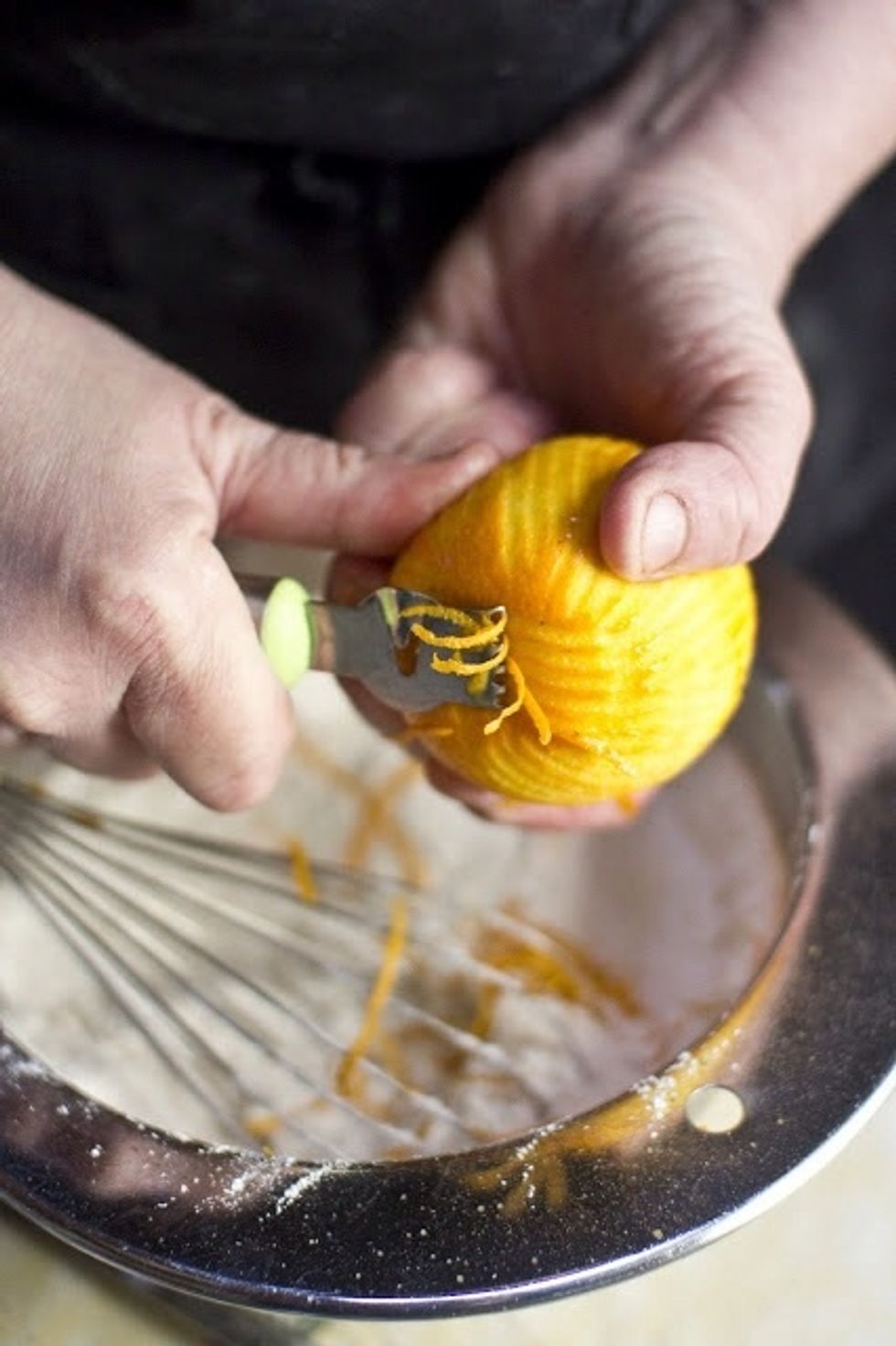 In a medium sized bowl add in the flours, sugar, baking powder, nutmeg, salt, and orange zest. Mix it all together with a whisk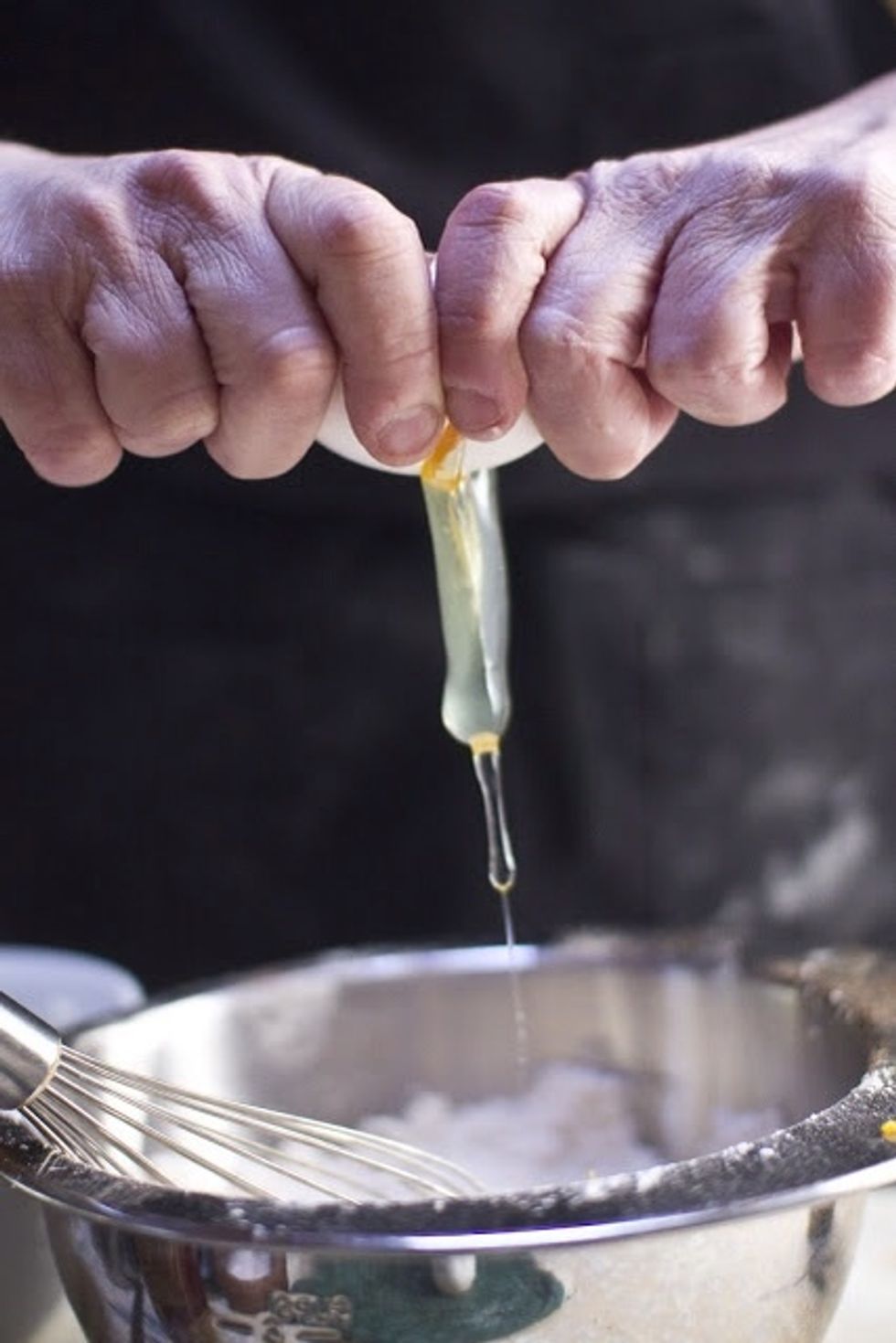 Add in the eggs.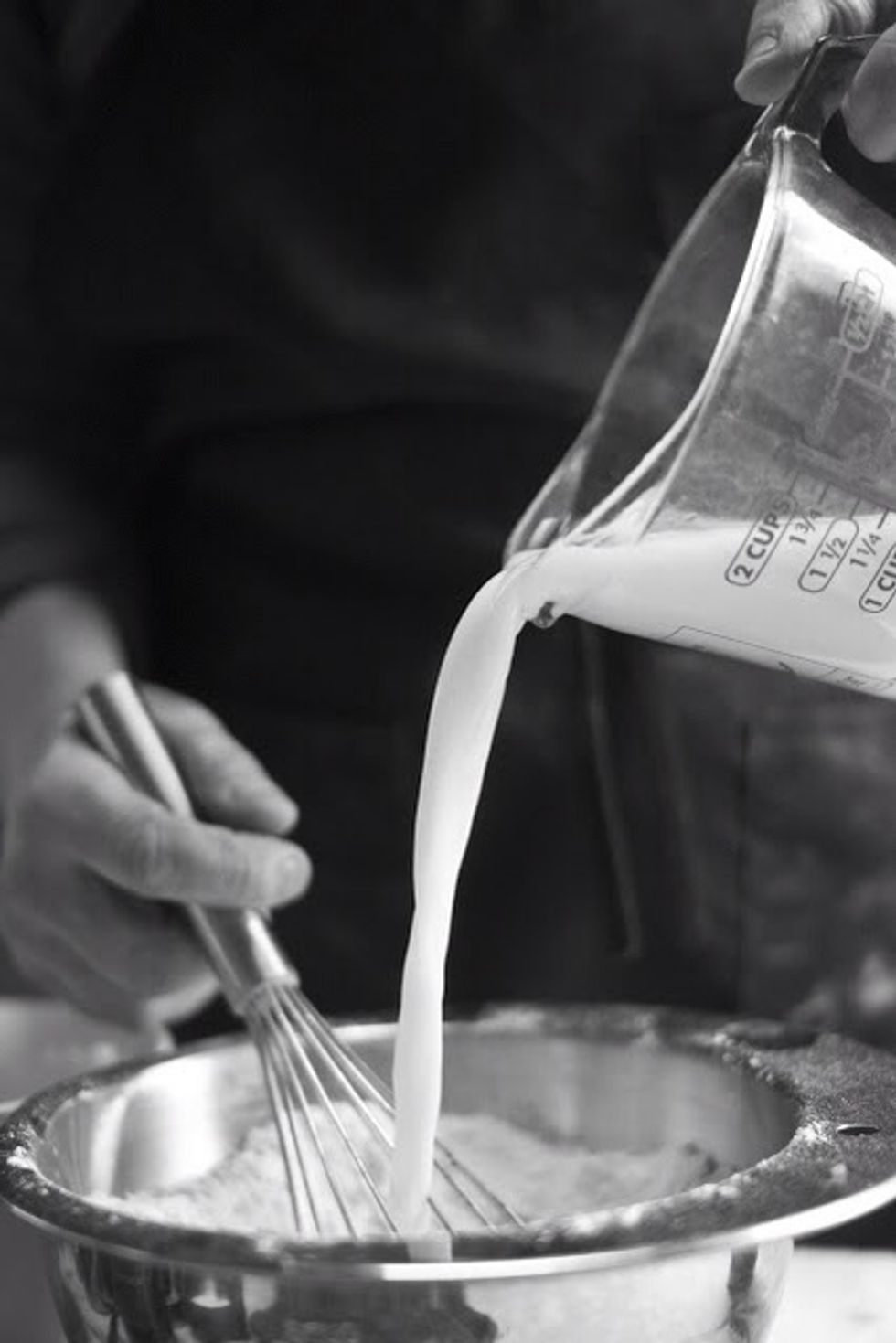 Milk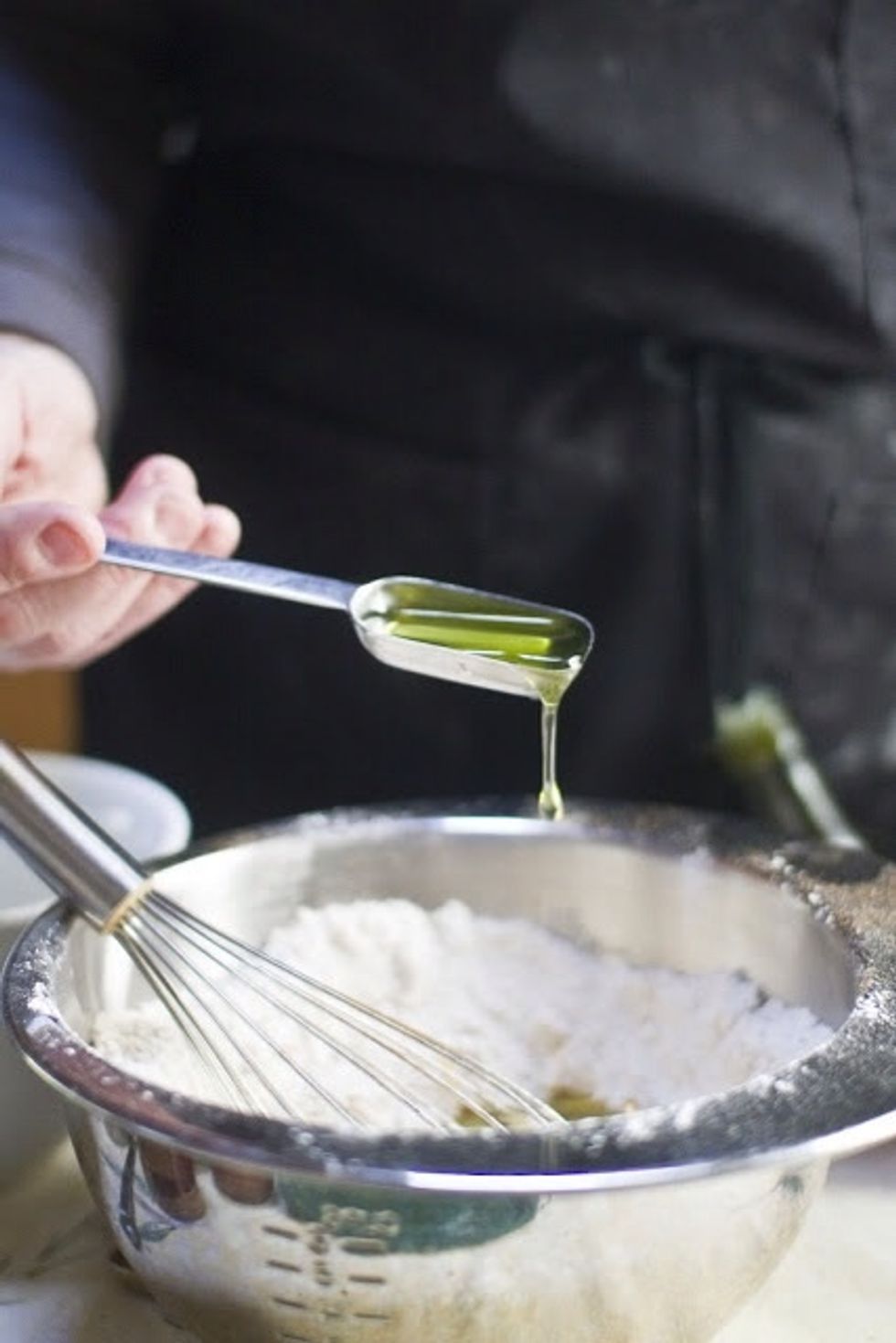 Olive oil. Mix it together until it's all combined.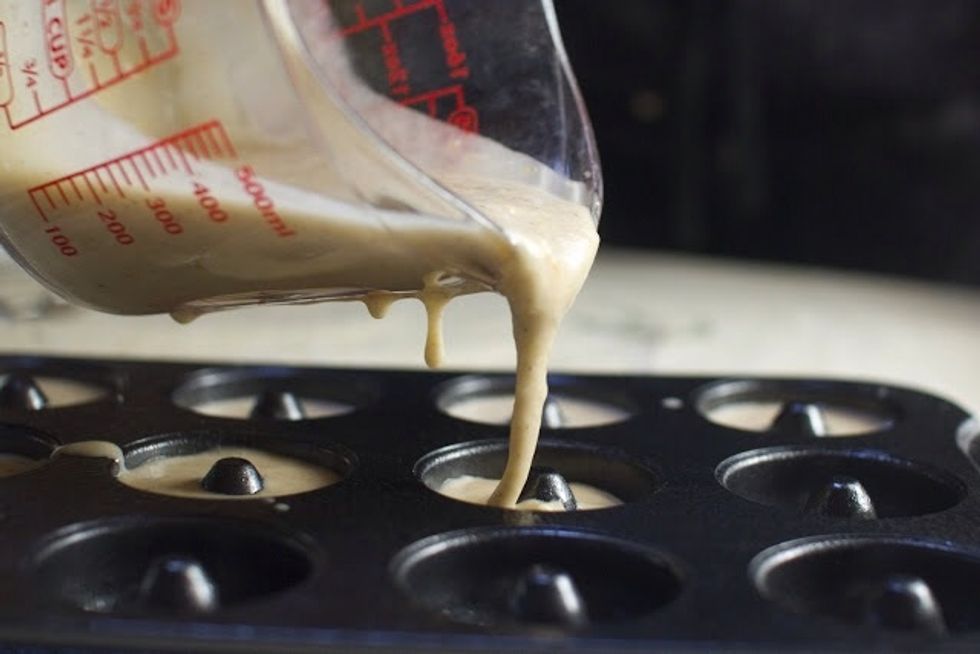 Pour it into the greased donut pan. Bake the donuts for about 12 minutes or until they're not tacky on top.
Don't overfill the pan.I know it's hard to get just a bit in a mini pan but if you overfill, you get an unholy cross between a donut hole and a mini bundt cake. So, fill the small cups only half way.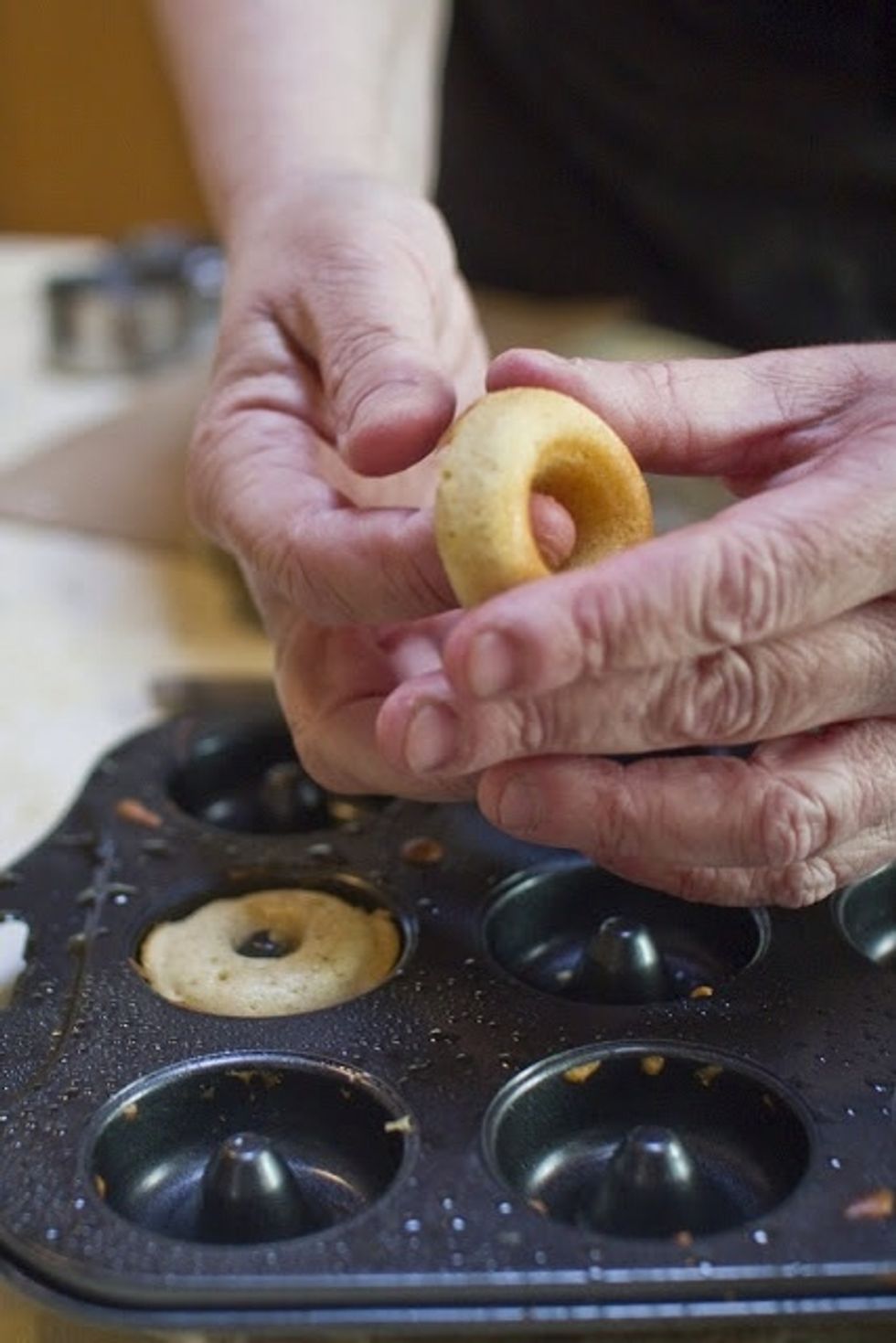 If you're careful you'll get this. Mini donuts! Wheee!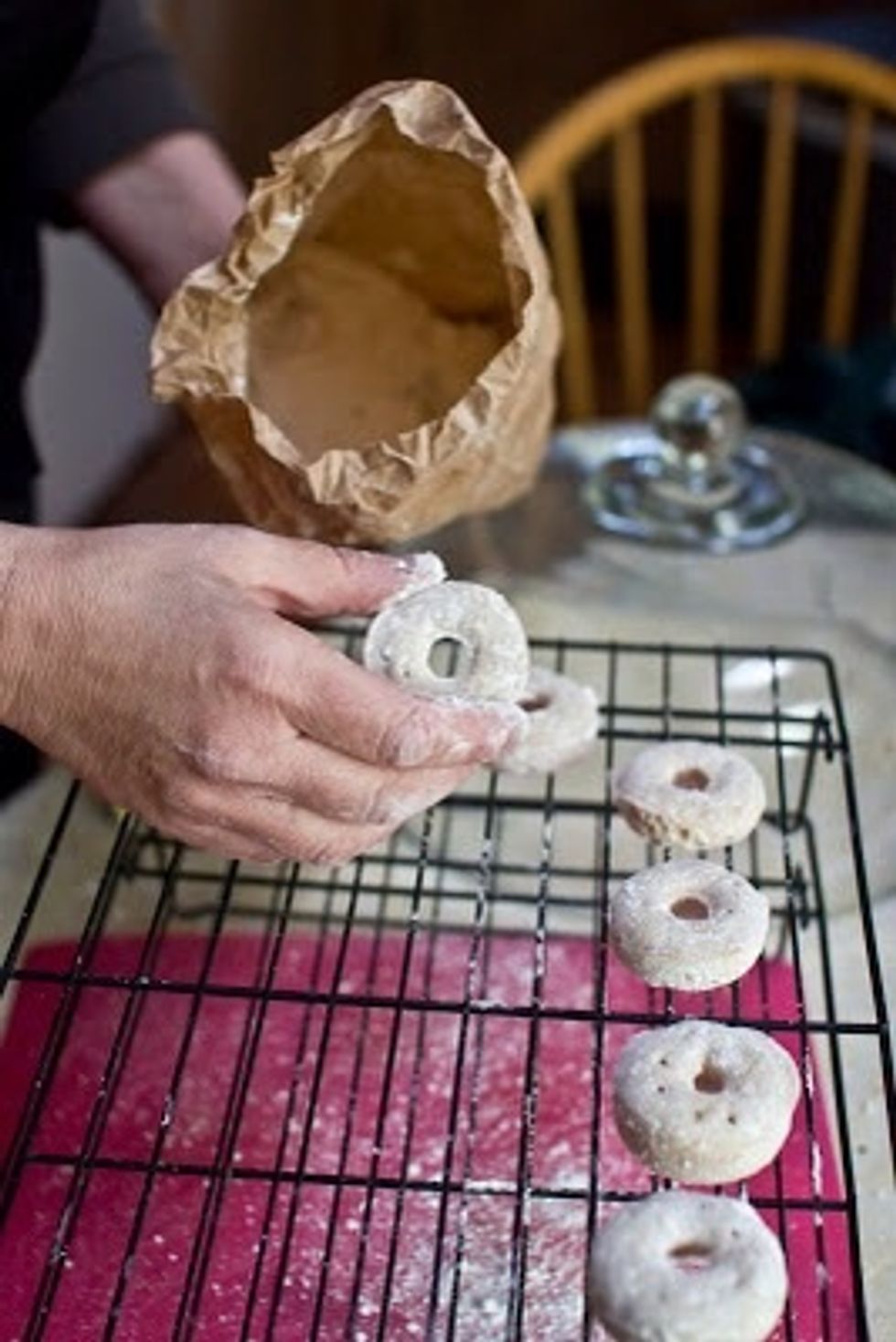 Drop the mini donuts into a bag containing the 2 cups of powdered sugar. Shake it up baby. Put them on a wire rack to cool a bit.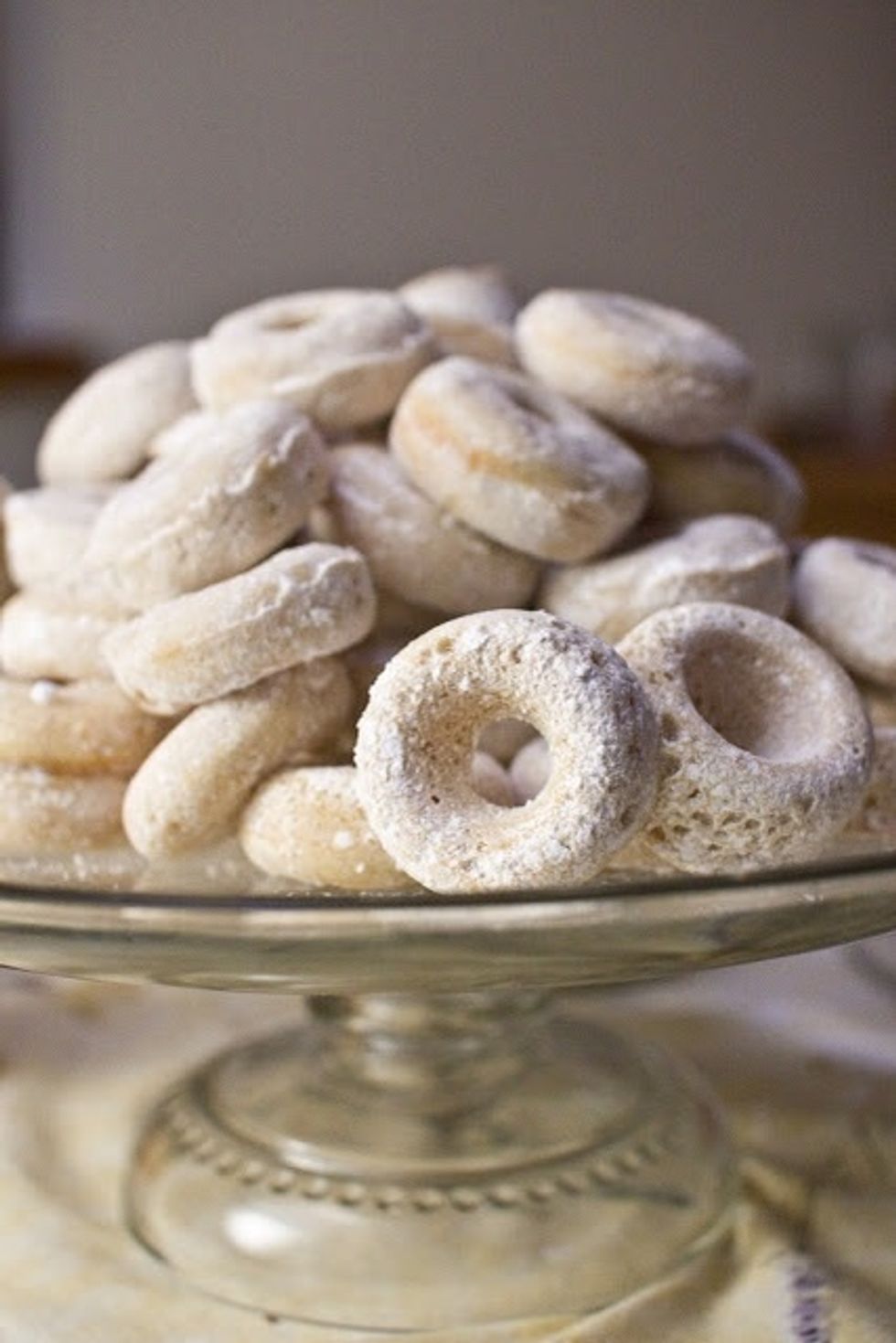 Serve them up
1.0c Hard wheat flour
1.0c Pastry flour
2.0 Large eggs
0.0c Sugar
1.0tsp Salt
Zest of 1 orange
2.0tsp Baking powder
1.0c Non fat milk
4.0Tbsp Olive oil
0.0tsp Nutmeg
2.0c Powdered sugar
0.0tsp Cinnamon
0.0tsp Ground cloves
0.0tsp Ground cardamom
Kathy Gori
Screenwriter, long time Indian cook, lover of Indian foods, Saturday morning Cartoon voice. For more recipes visit my website www.thecolorsofindiancooking.com