I think the key to a yummy mac & cheese meal is not over cooking the pasta and making a yummy cheese sauce. I hope you enjoy this version!
18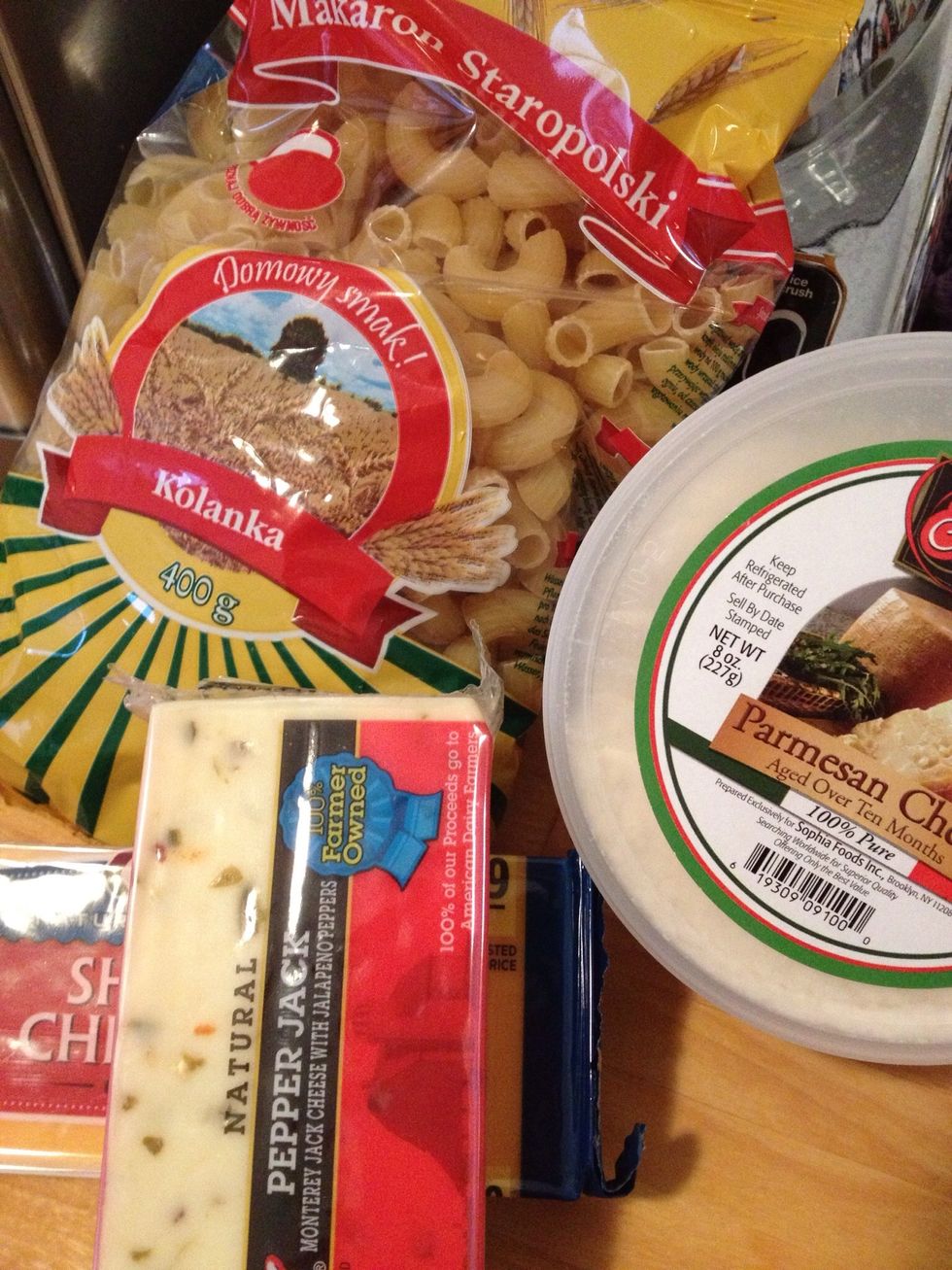 Gather all of your ingredients. Once the cooking gets started, preparation for this meal goes really quickly.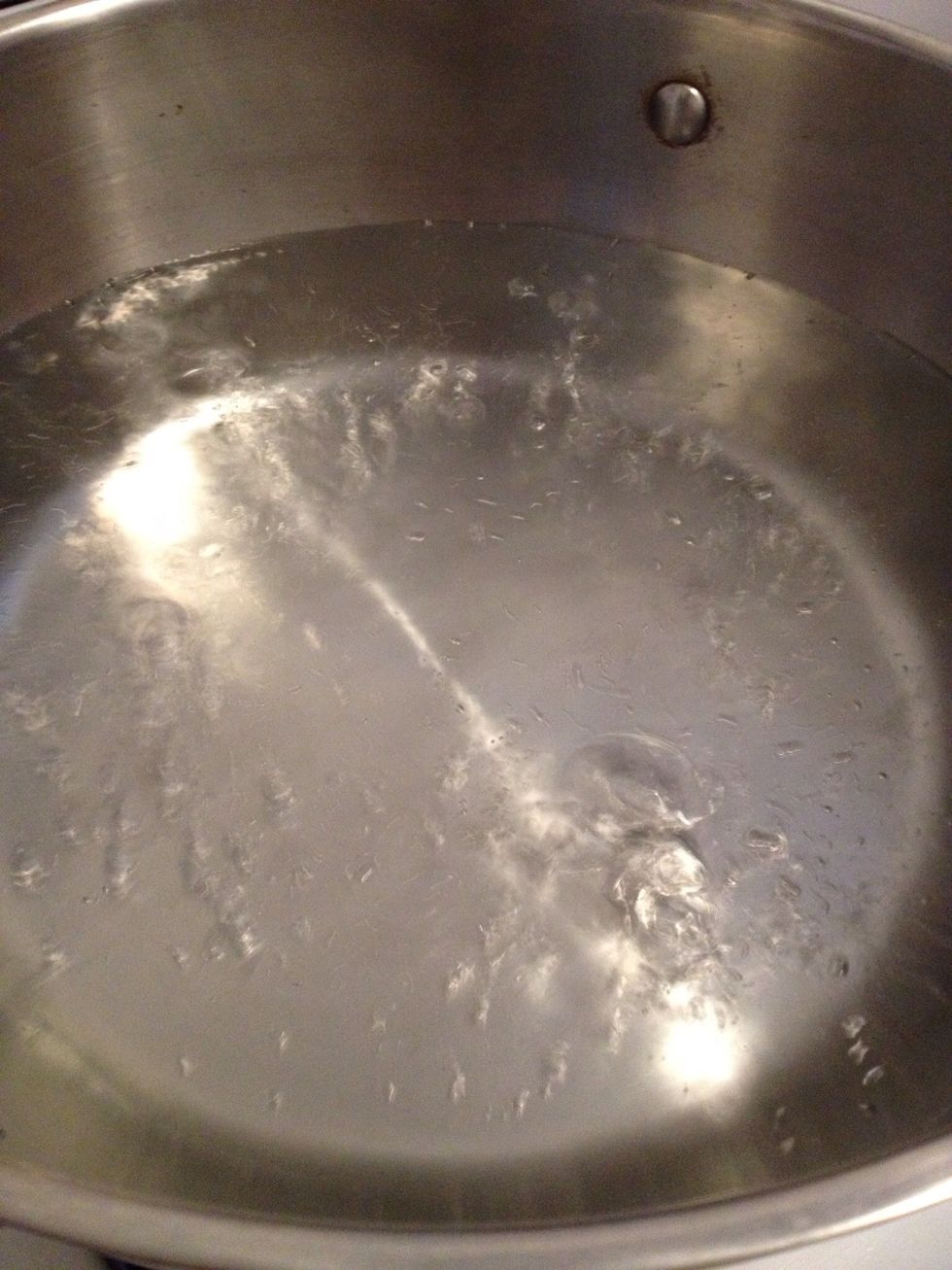 Bring a large pot of water to a boil. Add salt. (I was once told that pasta water should be salty like the sea.) Add pasta and stir occasionally to keep pasta from sticking.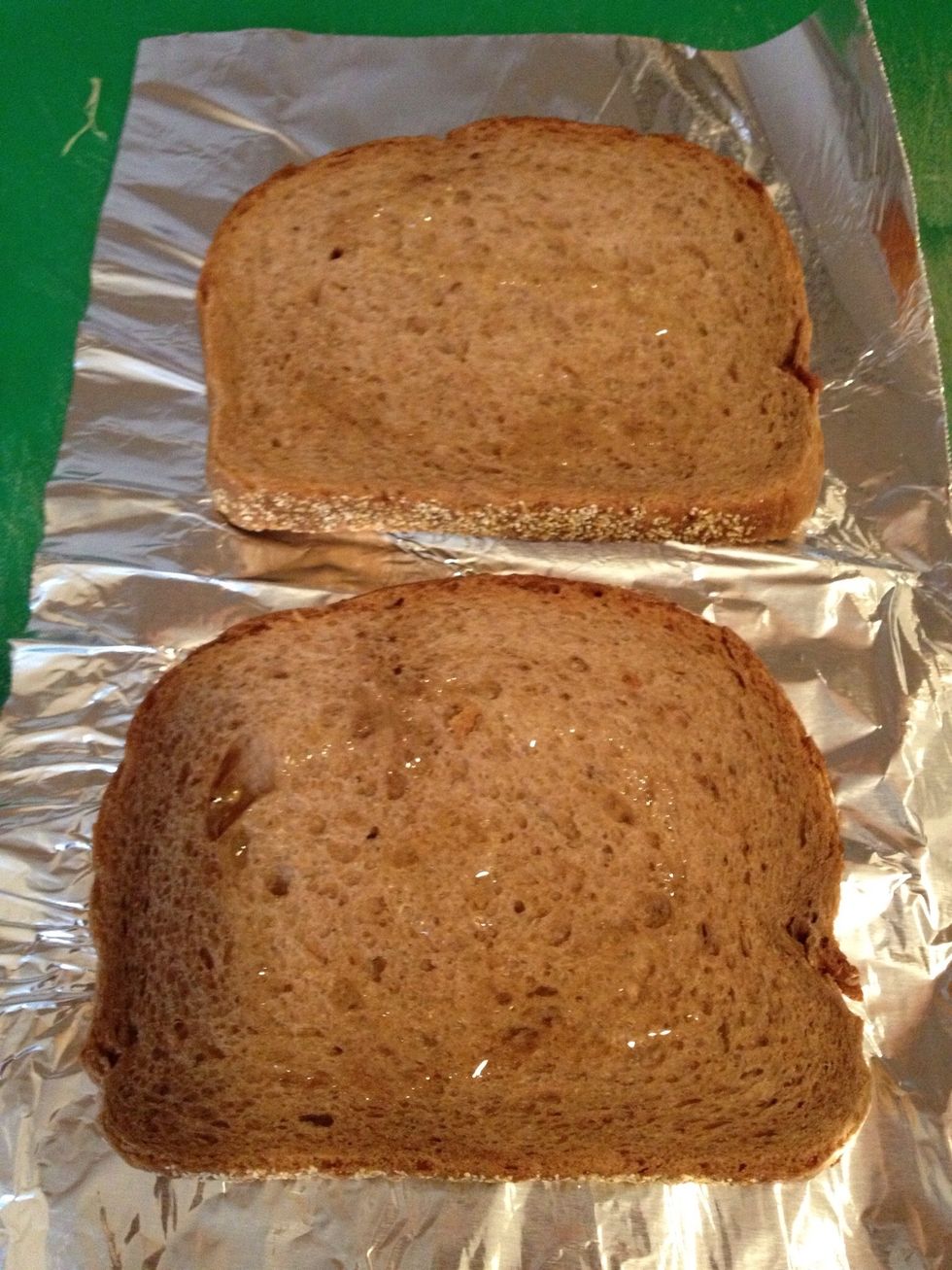 You can totally use prepared bread crumbs! I realized I didn't have any when I decided to make this dish so I drizzled some olive oil on two slices of bread and placed in oven at 350 degrees to toast.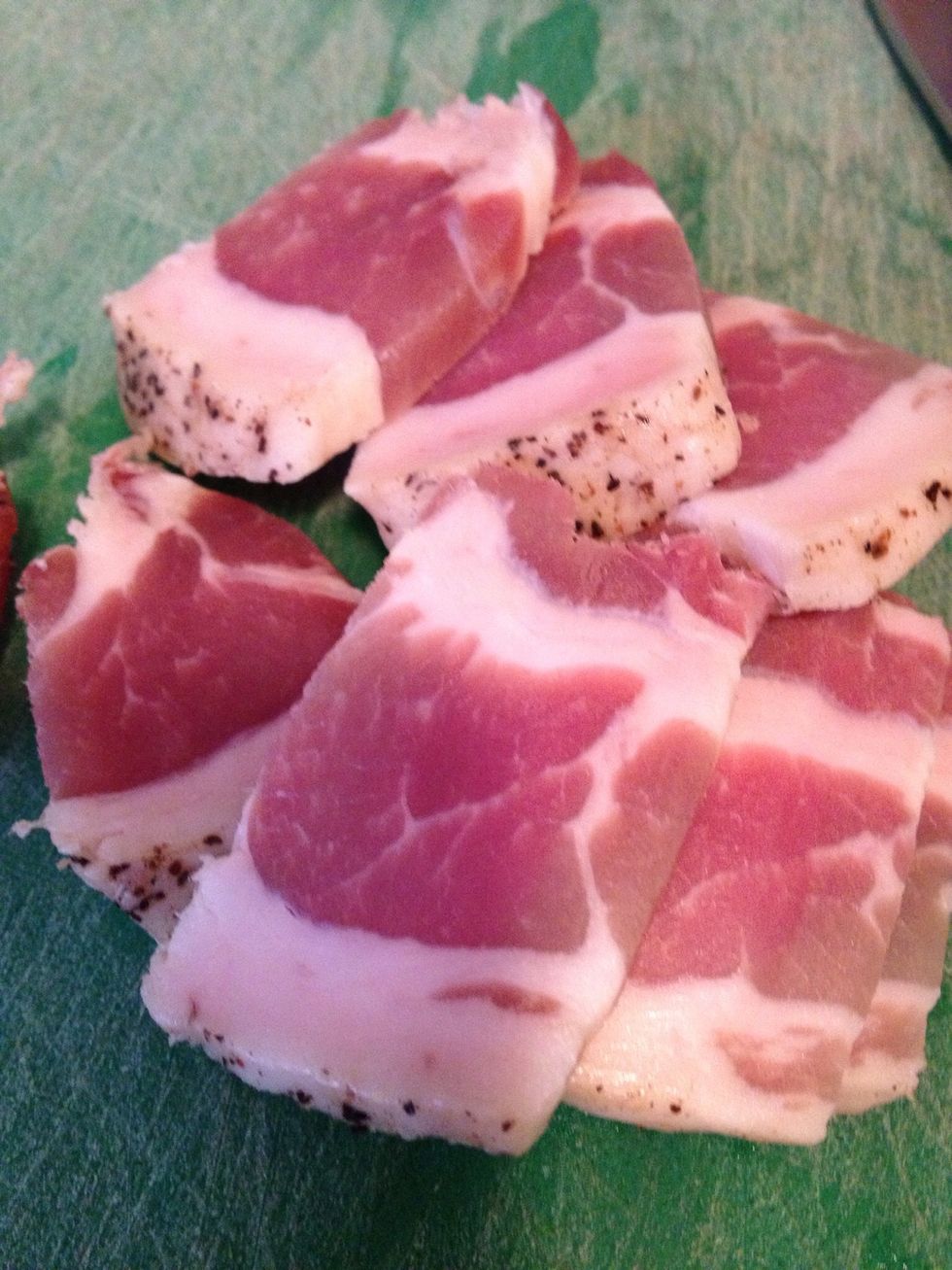 Dice pancetta. I use just a few pieces to add flavor but you can use more if you want pancetta to really stand out in your dish (or none at all if you're not into pork).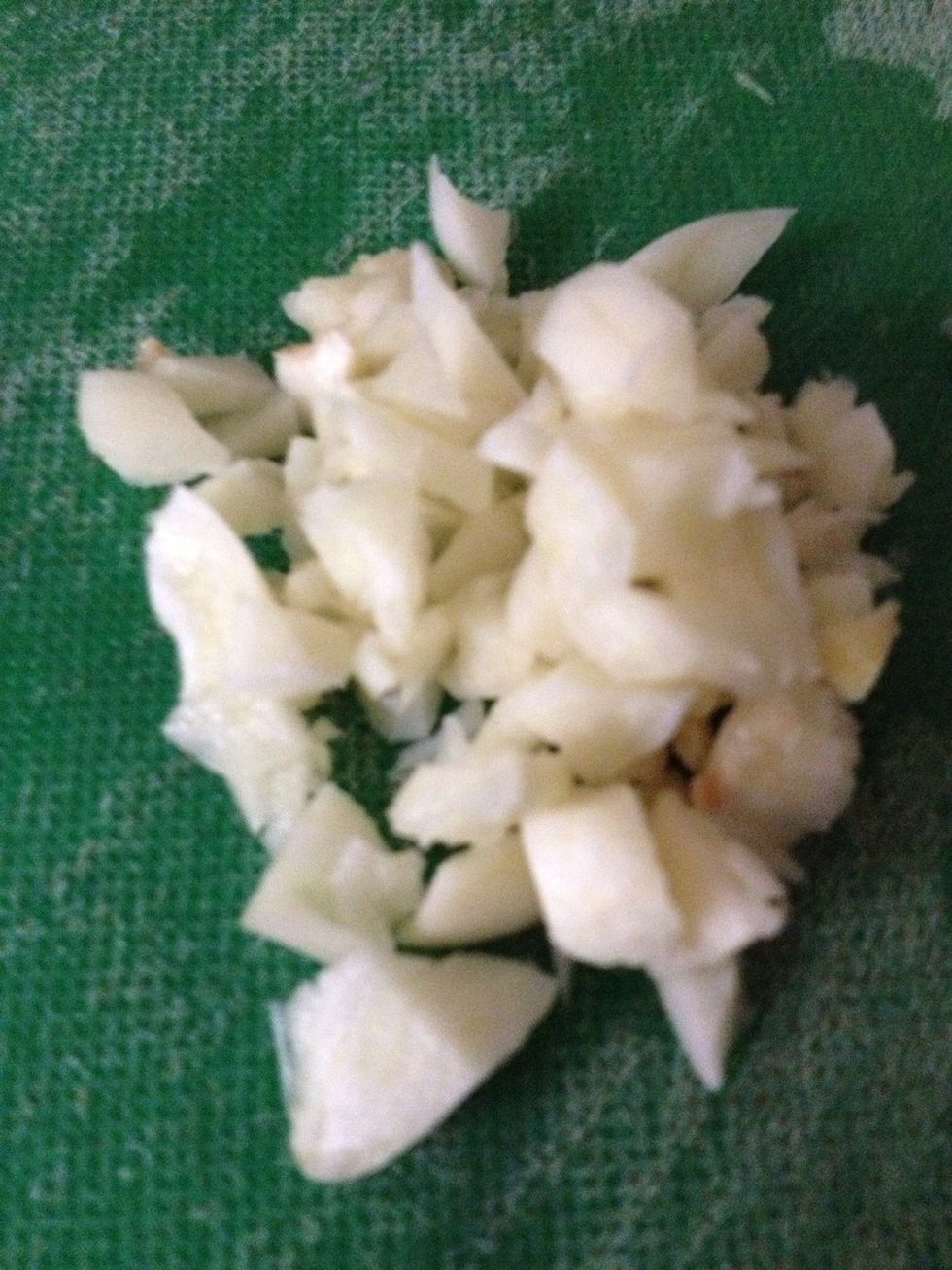 Mince garlic.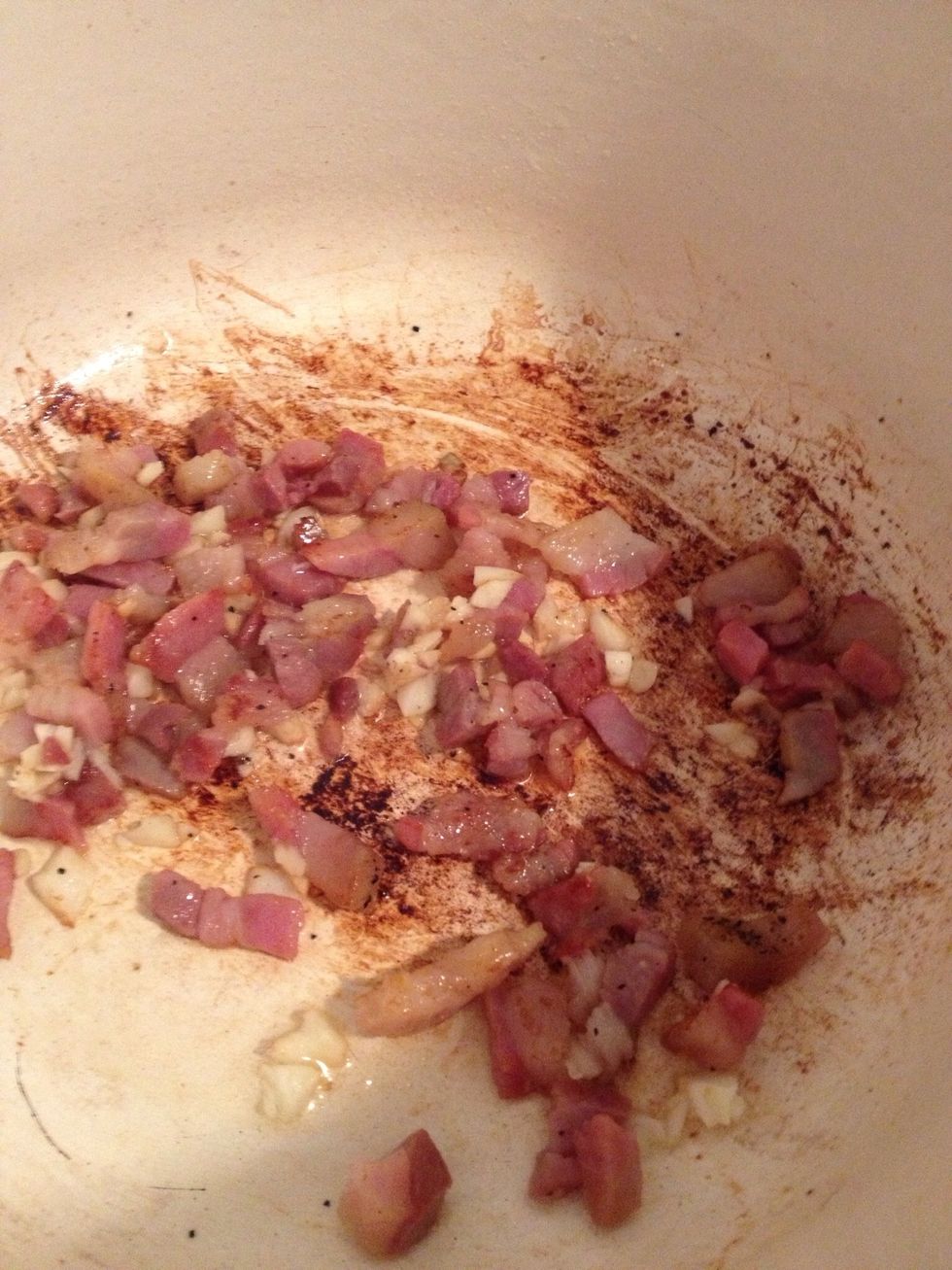 I like to use my dutch oven pot because it does really well on the stovetop and in the oven. A cast iron pot works nicely too. Sauté pancetta in olive oil. Add garlic once pancetta is sizzling.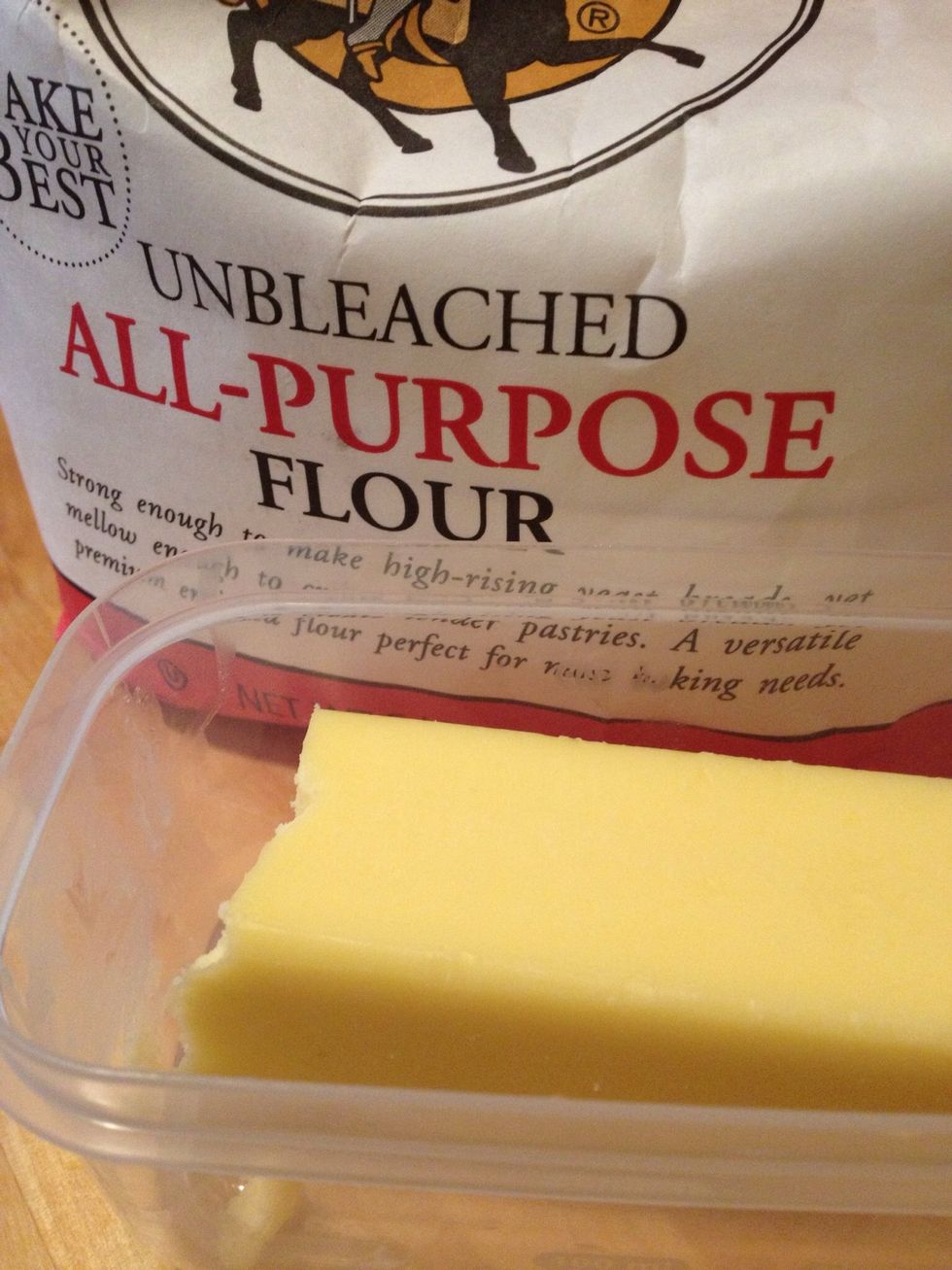 Get your butter and flour ready for the roux! My favorite part.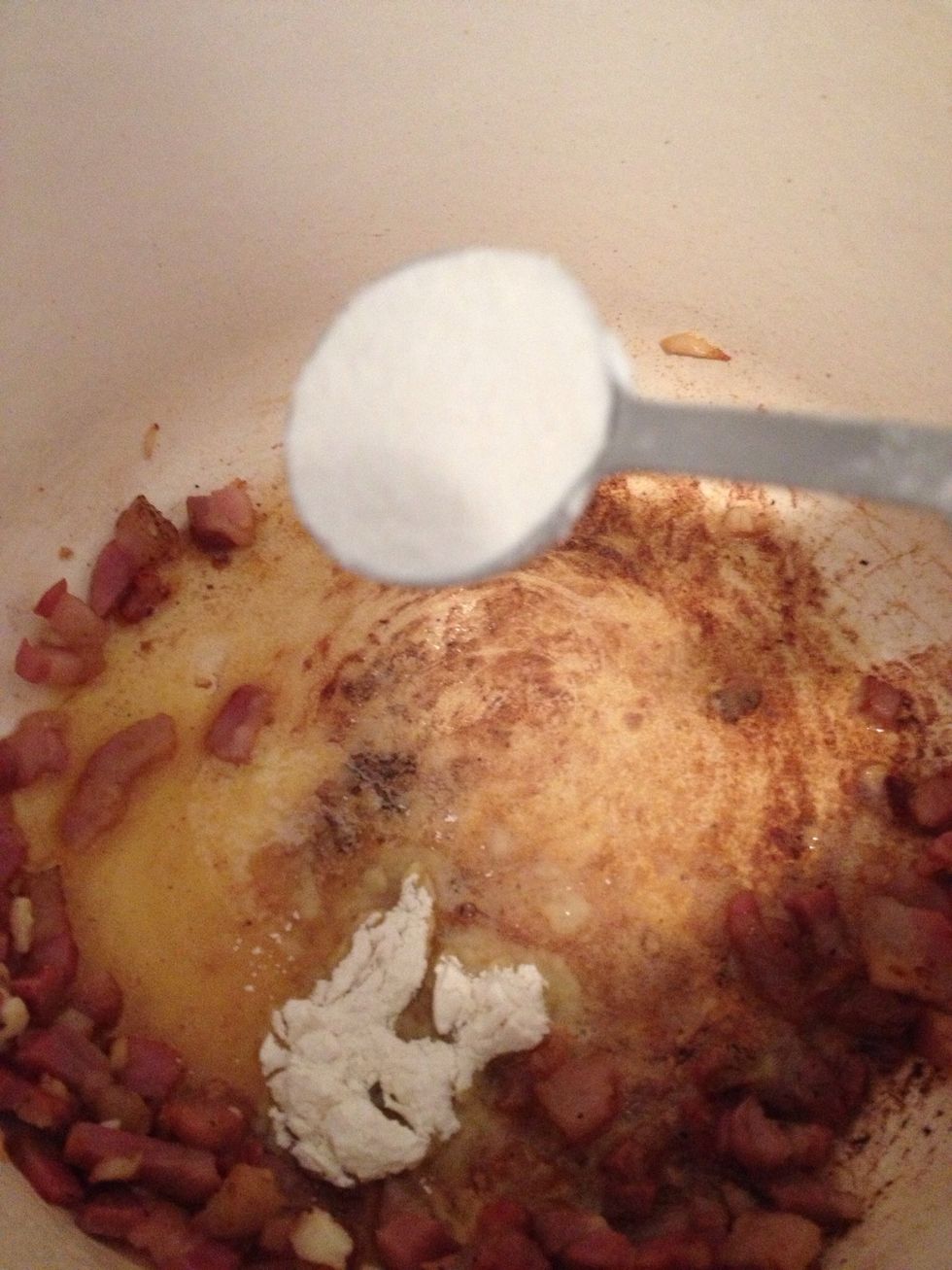 Add 1T of butter (low flame) and 1T of flour. Whisk until flour cooks out. Add 1C of milk and whisk. You are looking for a nice sauce consistency so be patient here. Add remaining 1/2C, if needed.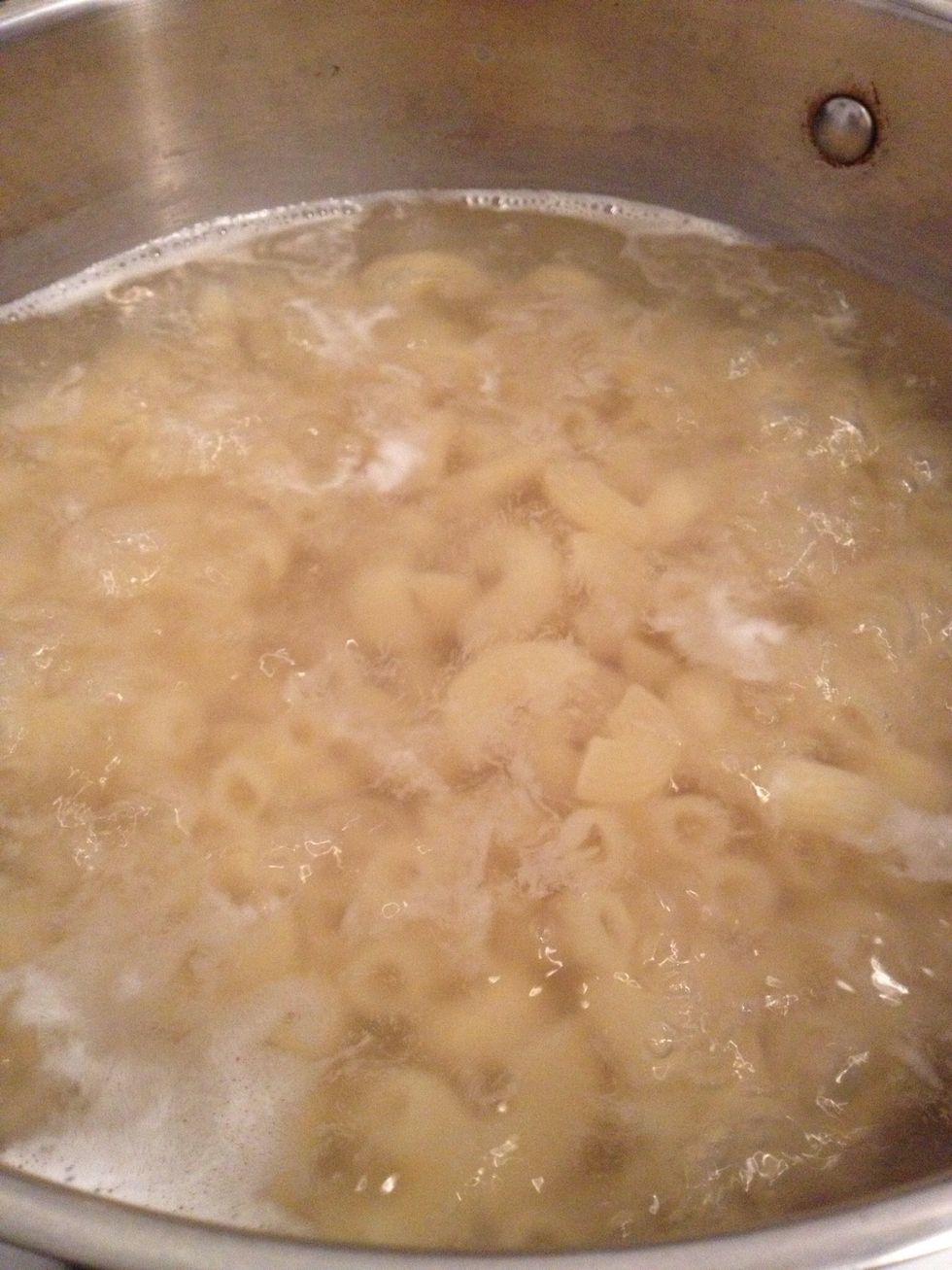 Check the pasta! Depending what brand you are using, pasta should be ready in 5-10 minutes so keep your eye on it! I remove it while it still has bite because it's going to be baked in sauce.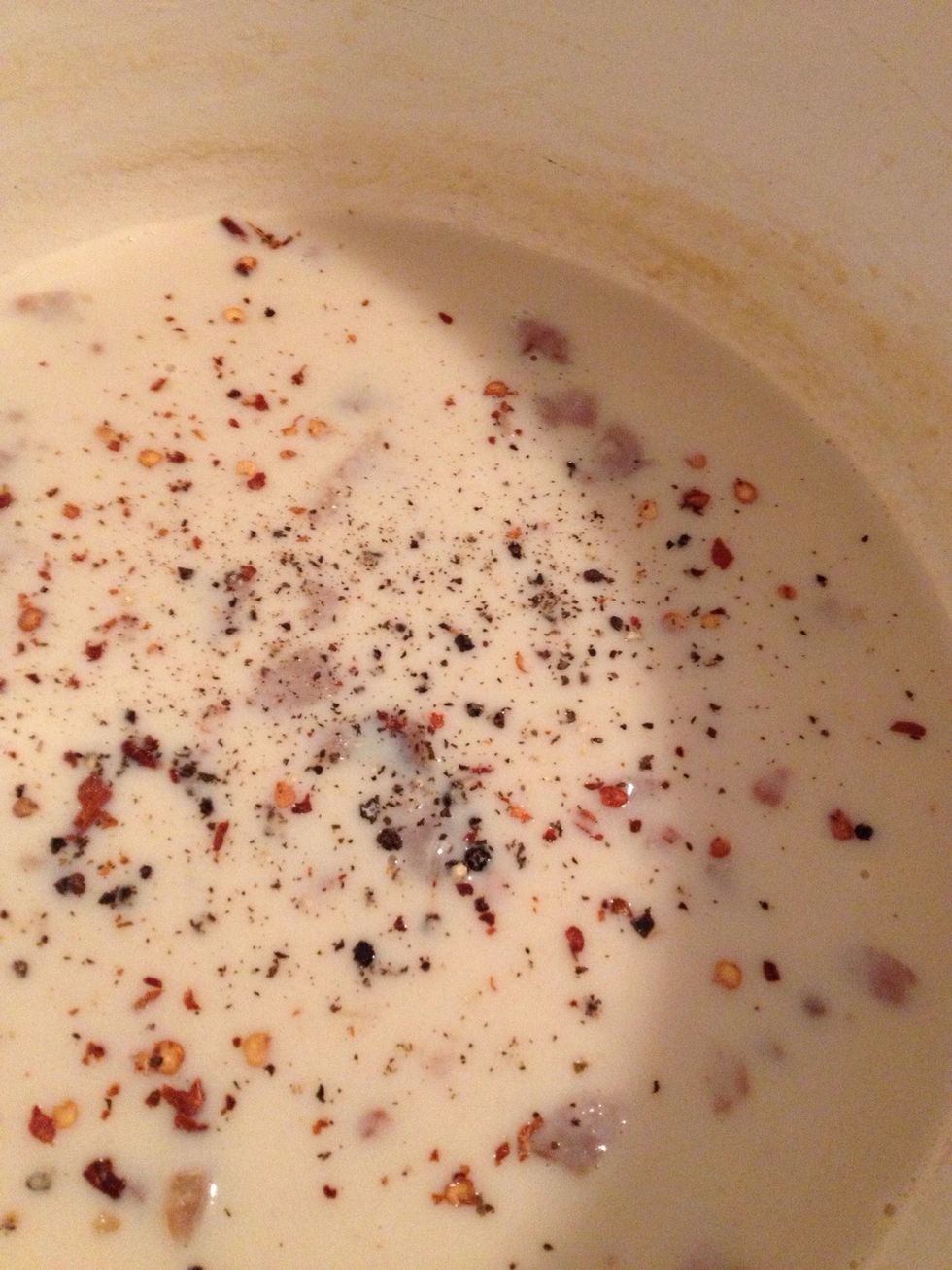 Back to the sauce. Season it with red pepper flakes, fresh ground pepper, and anything else you like in your mac & cheese (perhaps a pinch of paprika).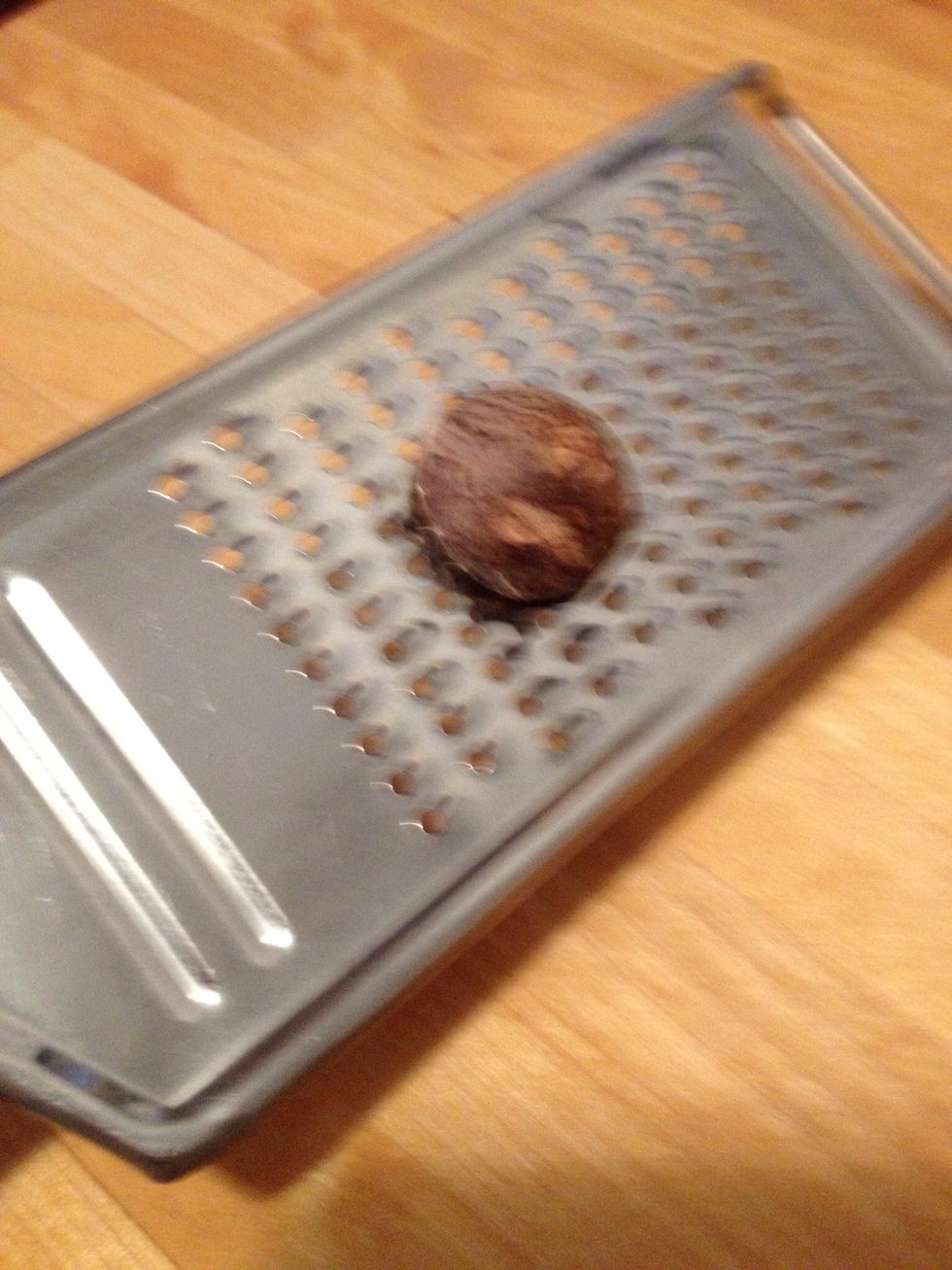 Add a pinch of grated nutmeg to your sauce.
Add grated cheddar cheese to your sauce. Stir sauce then add grated monterrey jack cheese. Stir.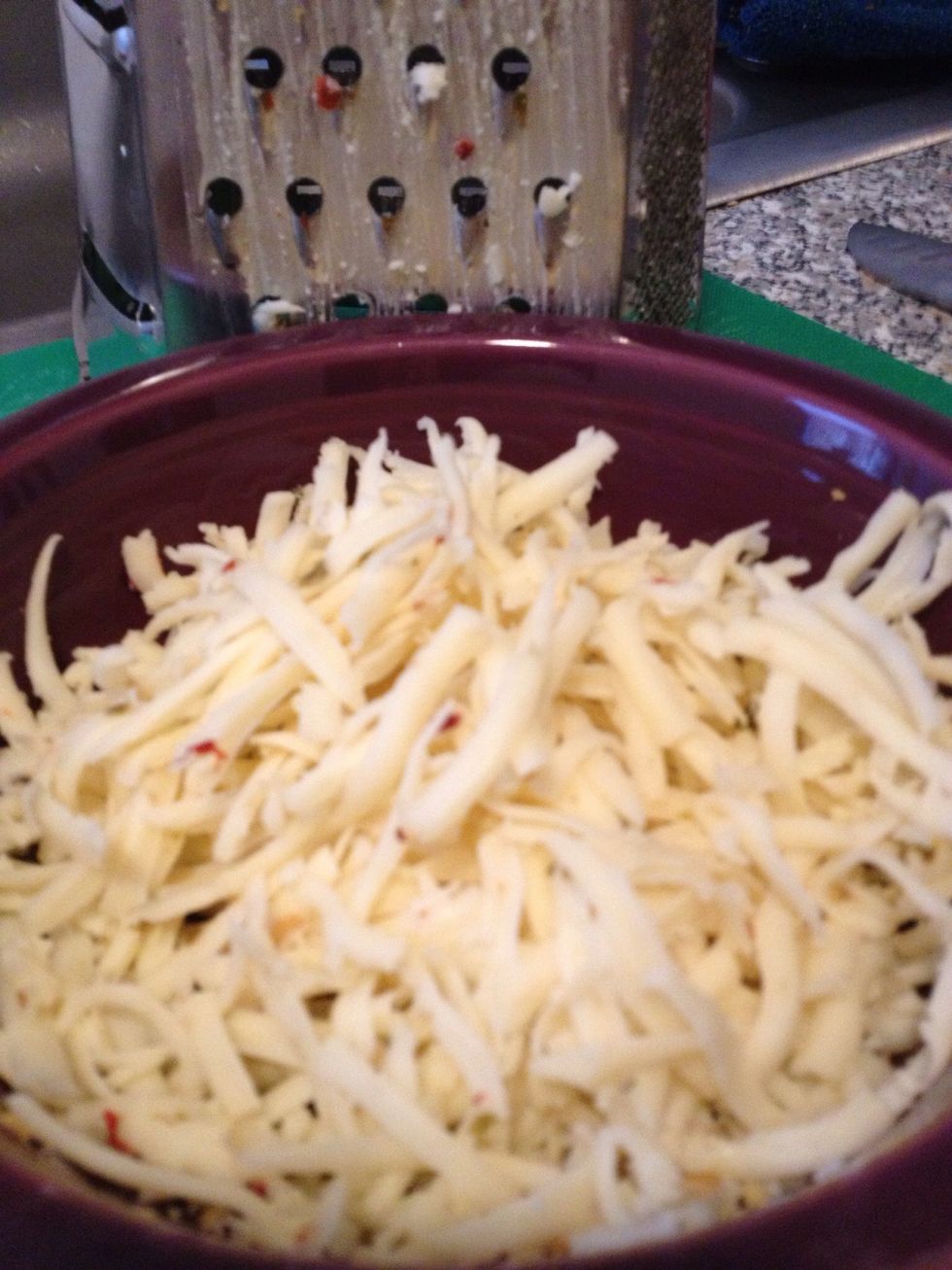 It's a good idea to have your cheese grated at the start. You just have to work quickly if you don't have it grated and perhaps even turn off the flame on your sauce to avoid burning or sticking.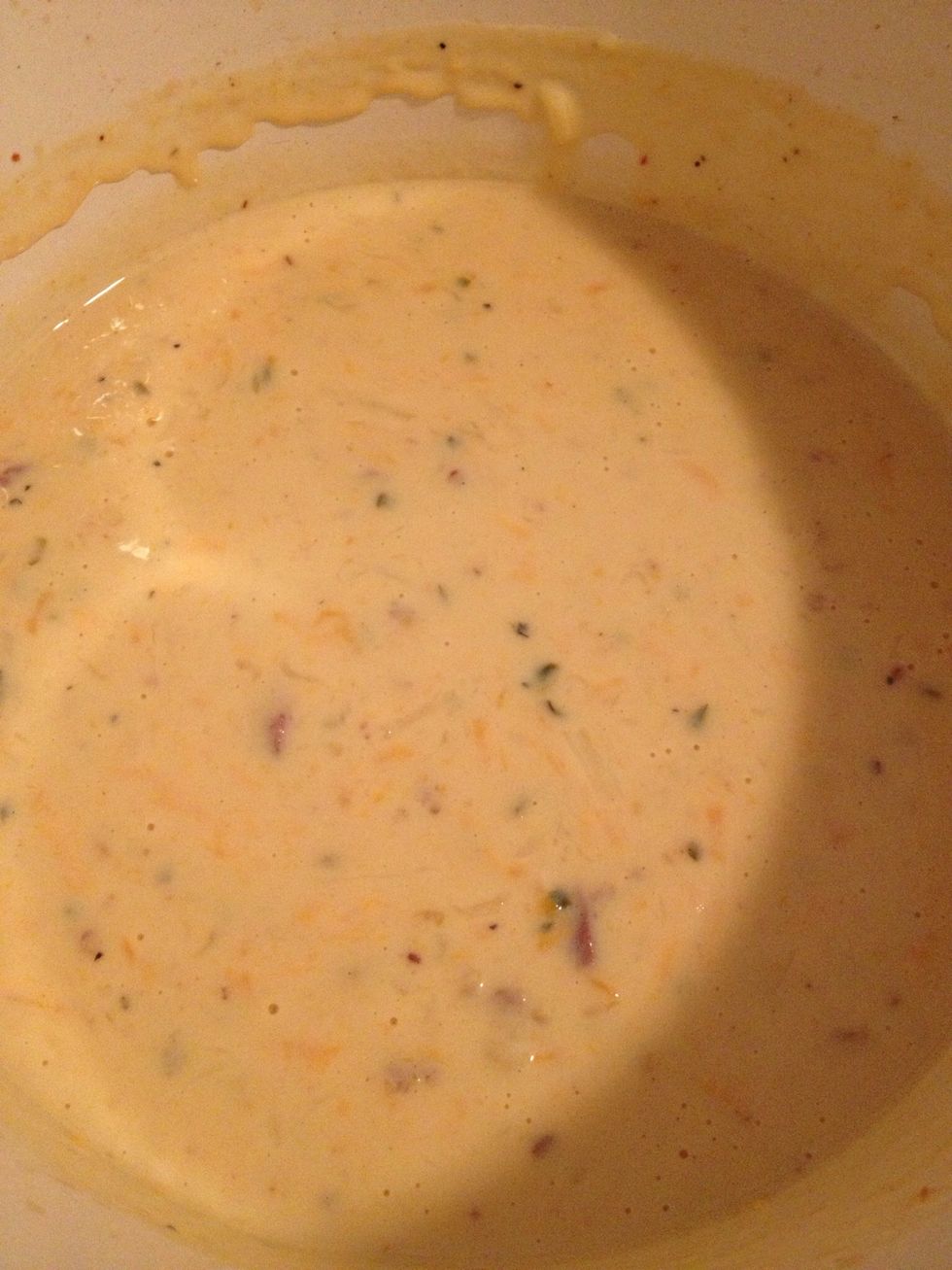 Yummy cheese sauce is coming together! Taste it. If it's missing anything (a pinch of salt...more pepper) add now.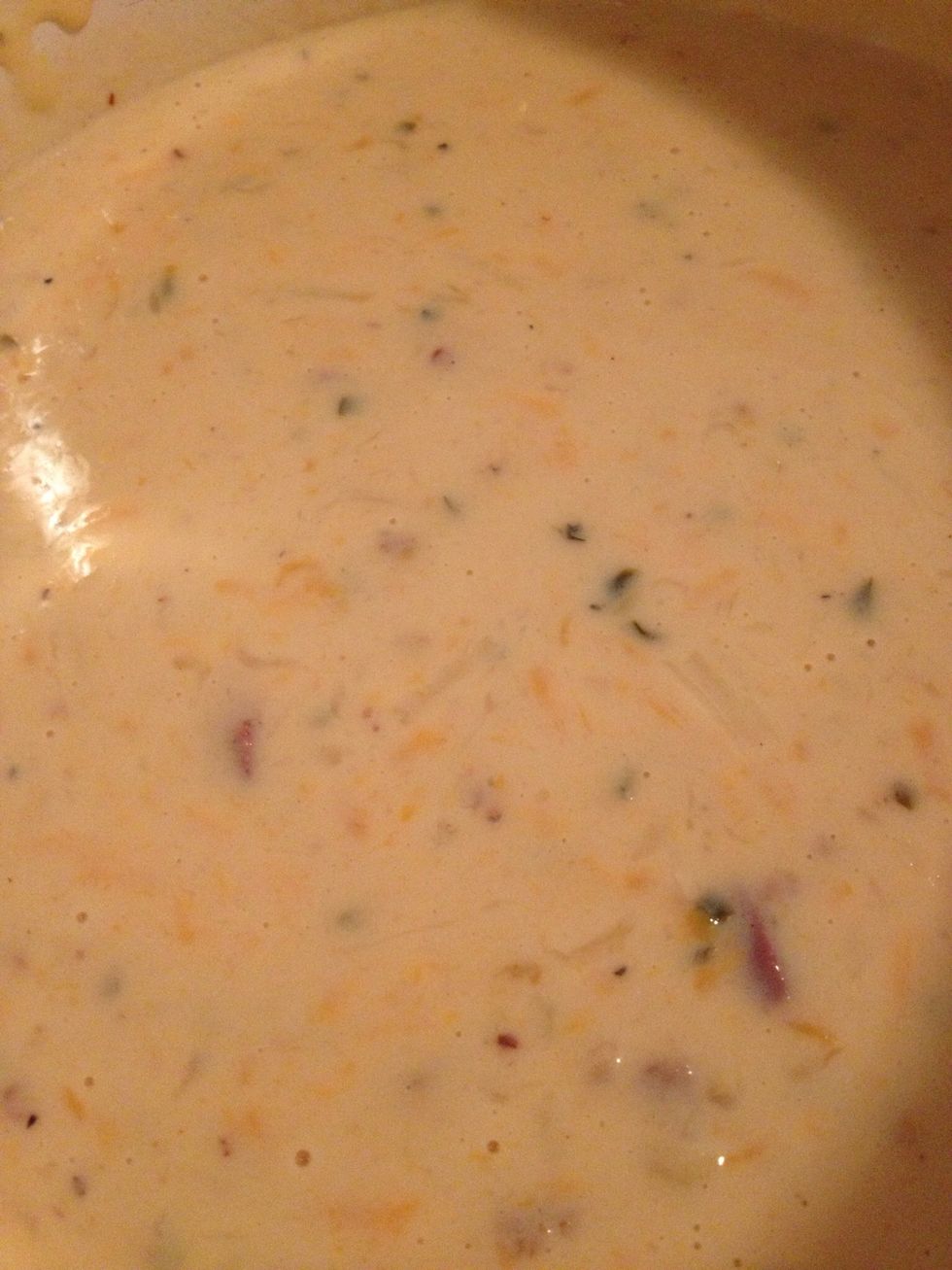 Mmmmm....cheese sauce. Stop tasting it now. You need to add the pasta!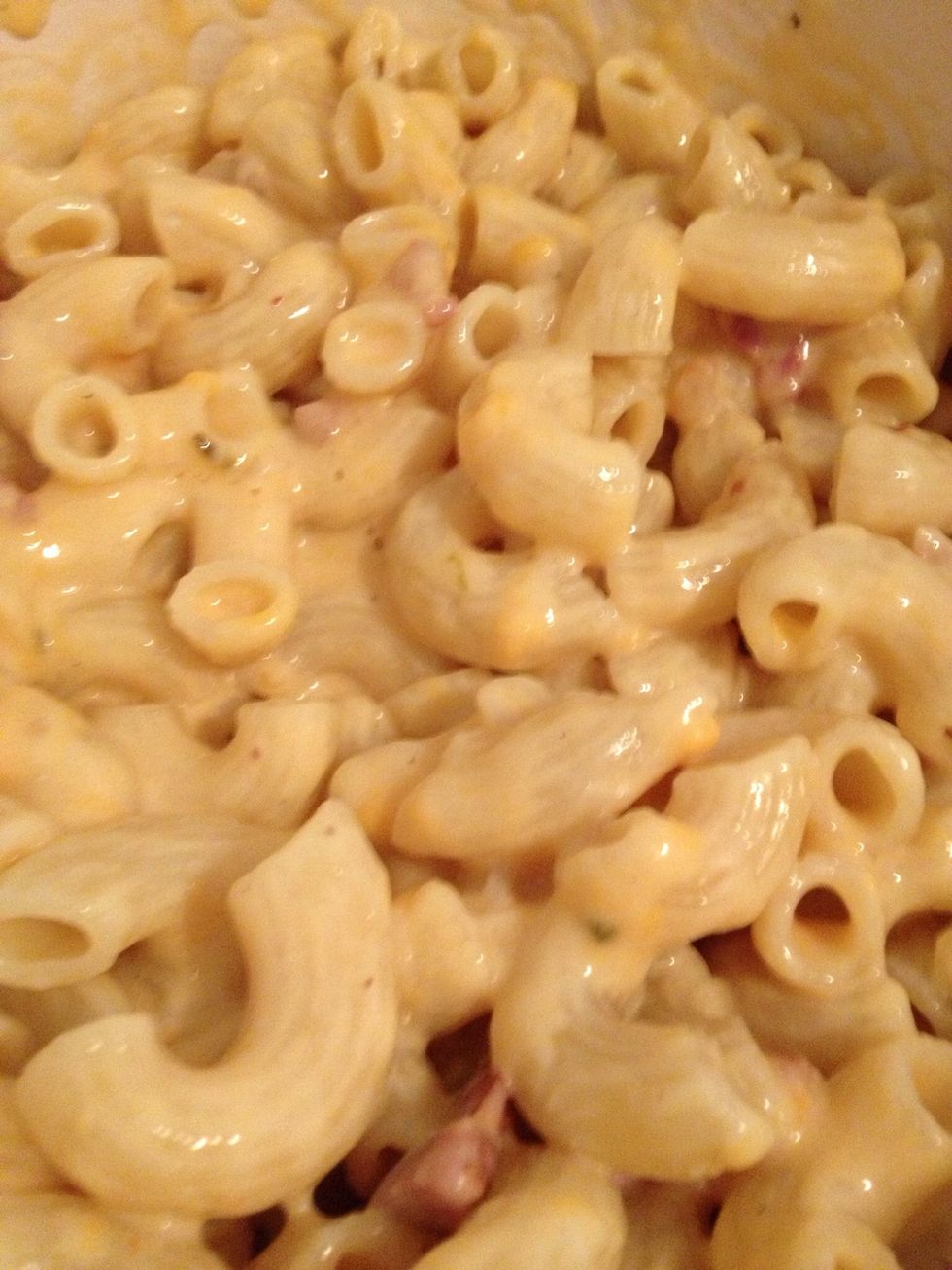 Add strained pasta to cheese sauce in parts, stirring after each addition to ensure each macaroni is coated in cheese. Your flame should be off by now.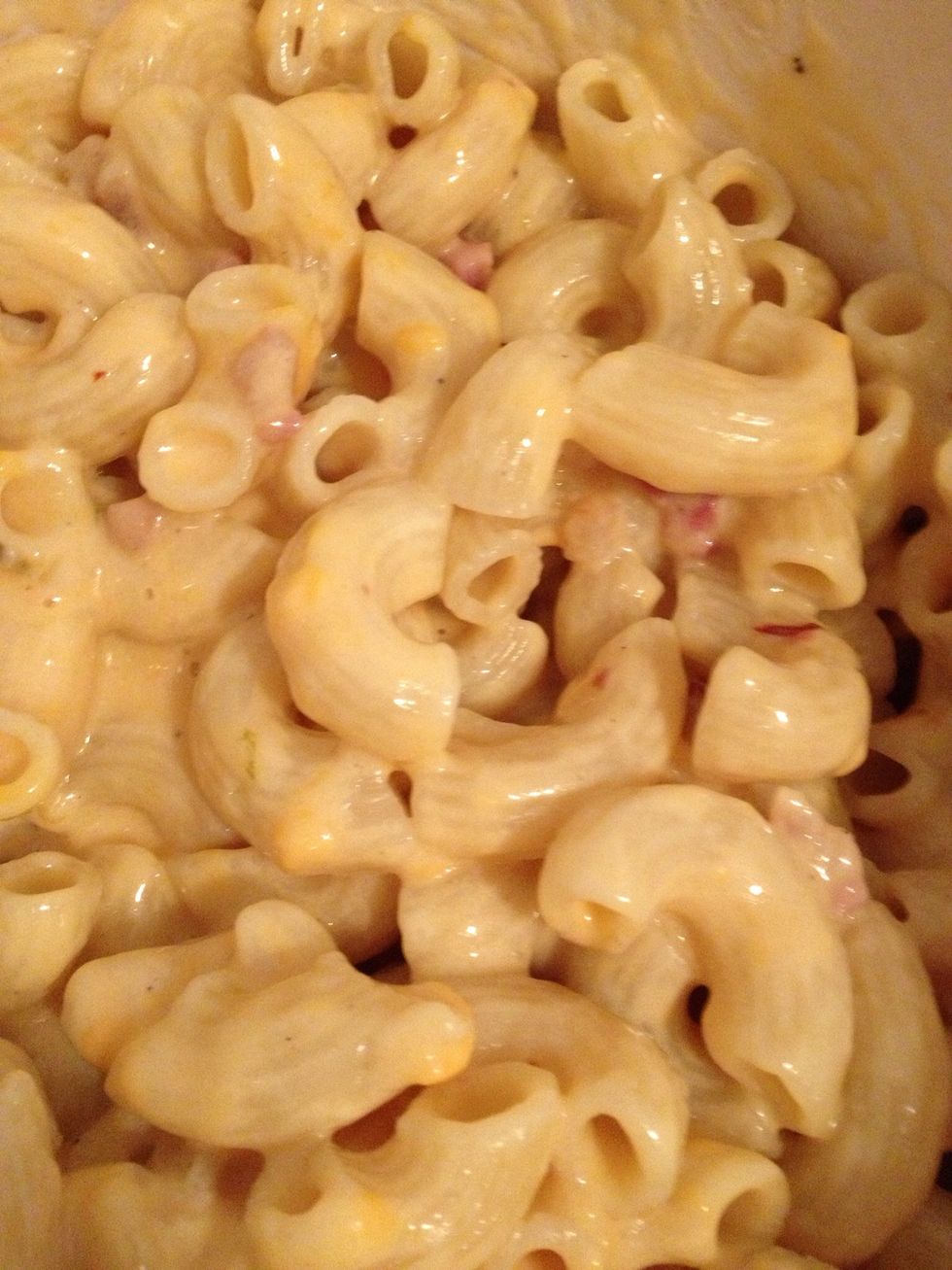 Once all pasta is coated, you are ready to add the topping.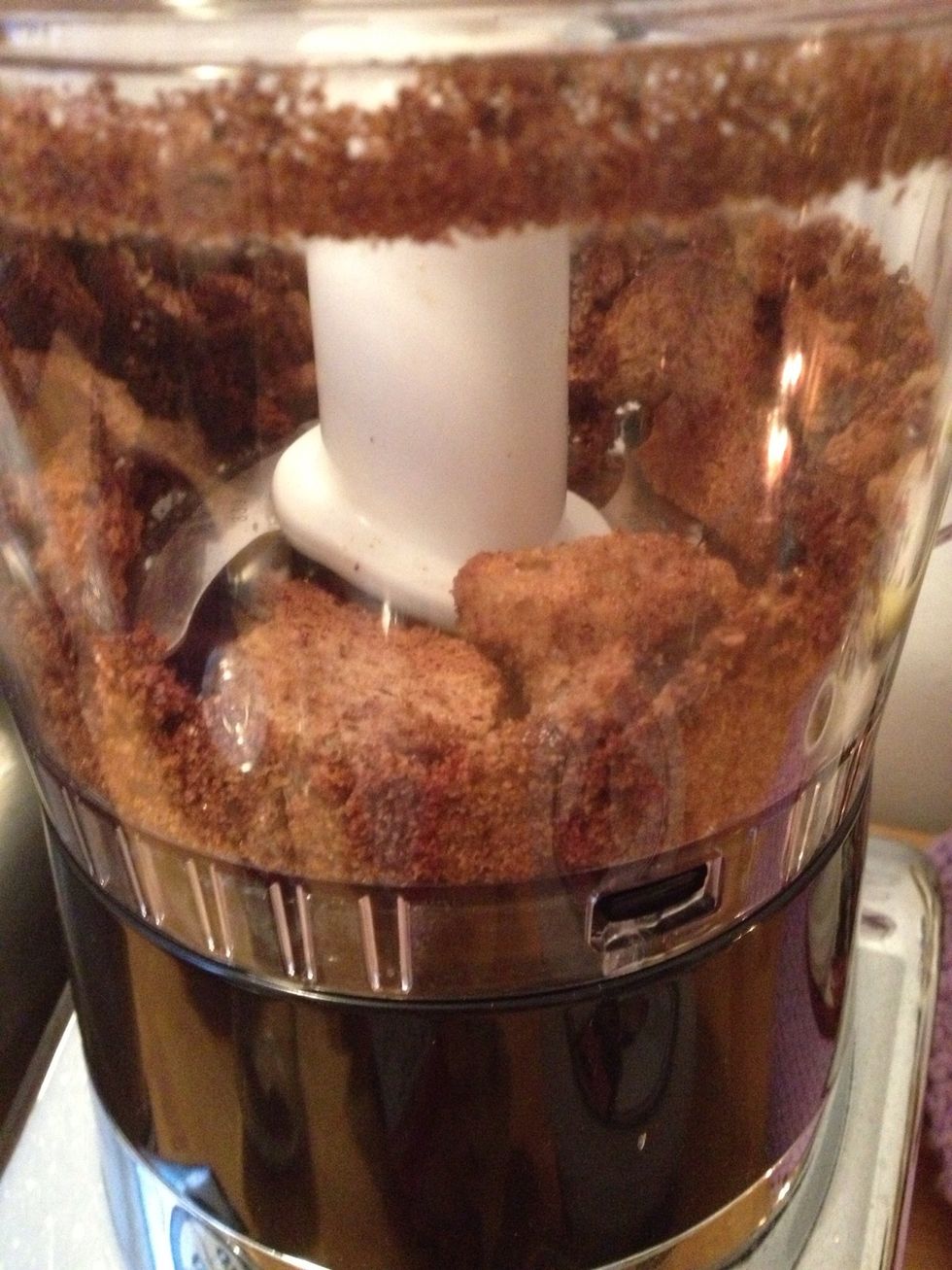 I made bread crumbs by processing toasted bread slices in food processor until crumbly.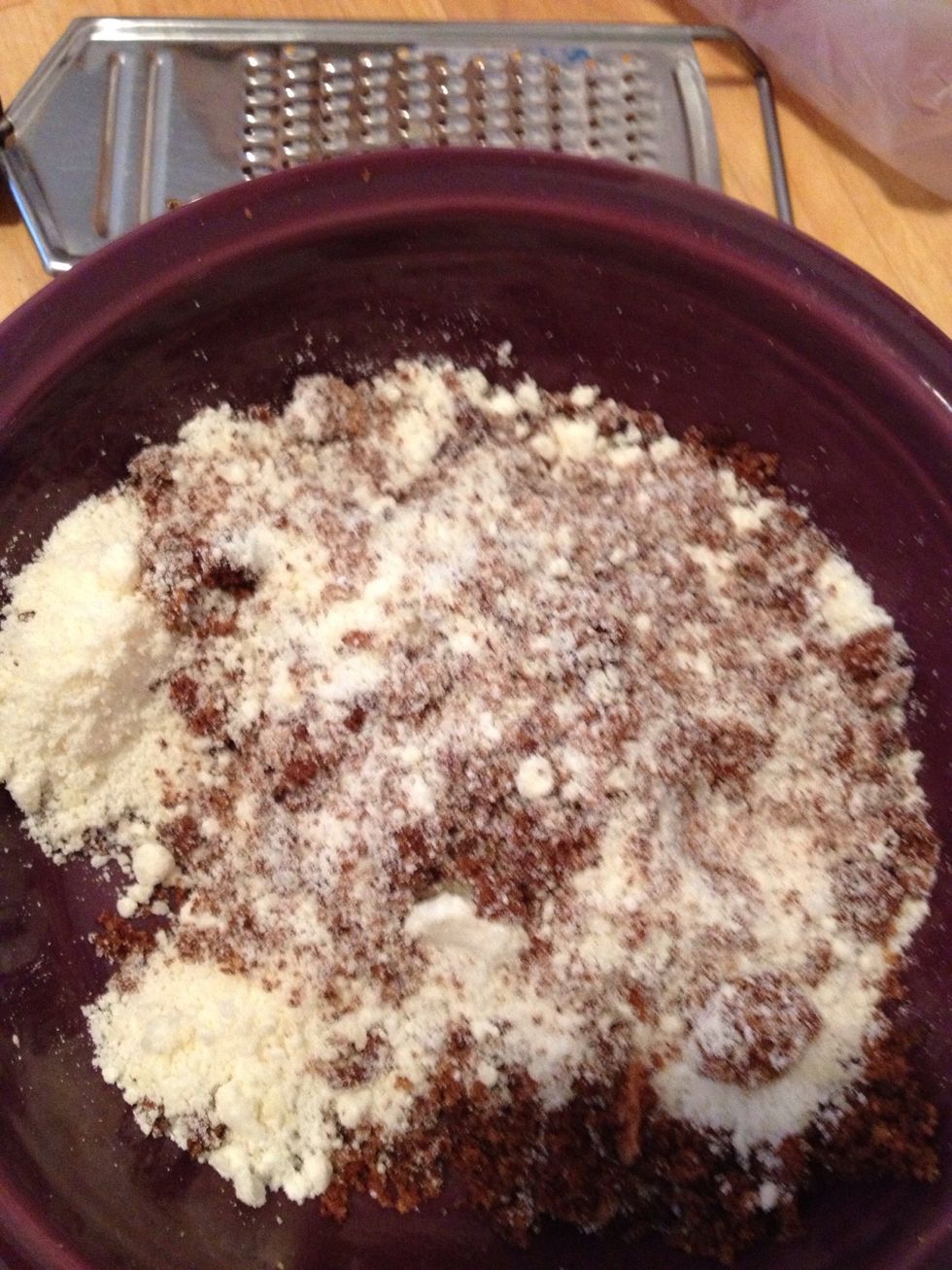 Mix bread crumbs with grated parmesan cheese.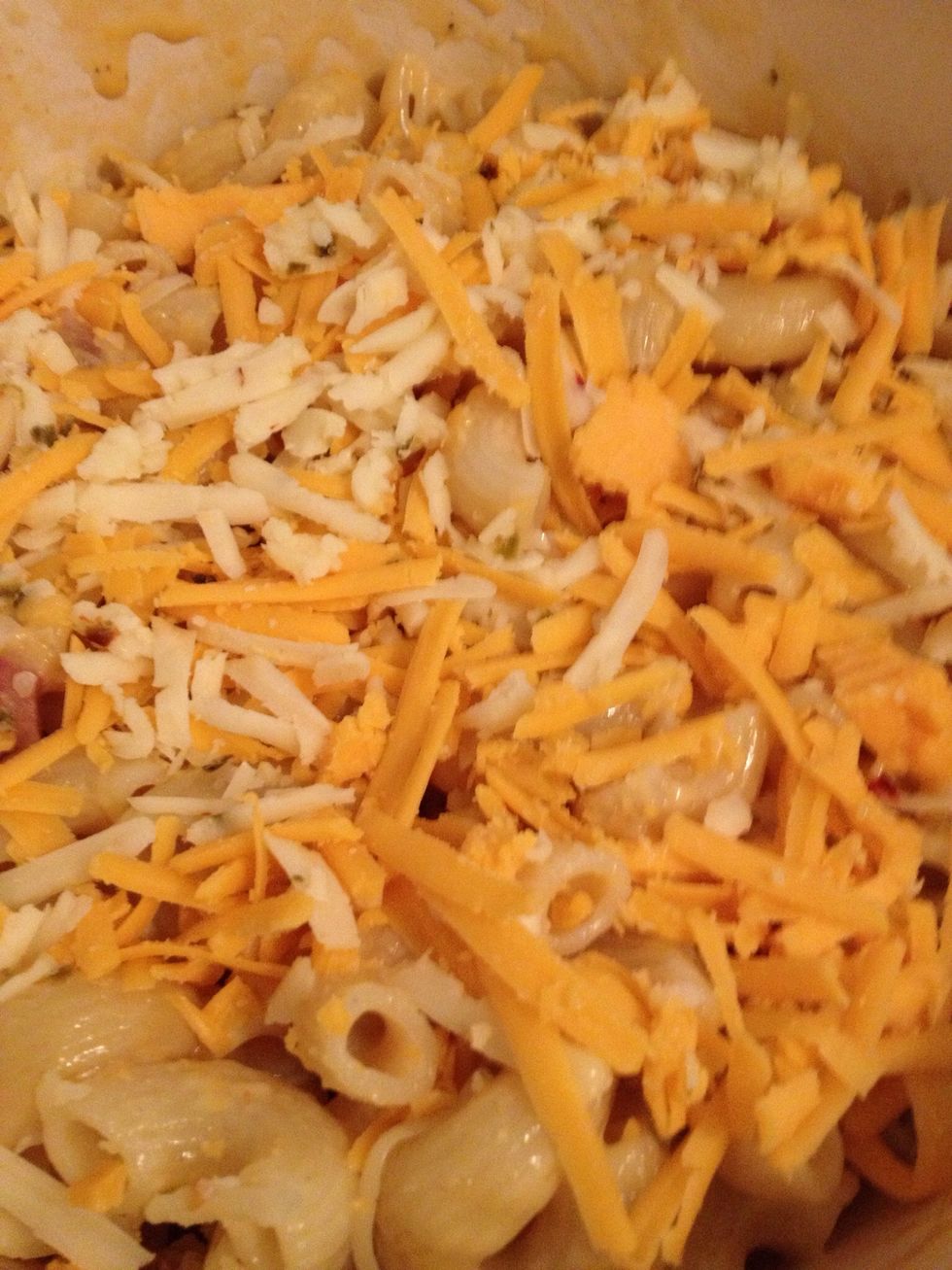 Top macaroni and cheese with remaining grated cheese followed by bread crumb and cheese mixture.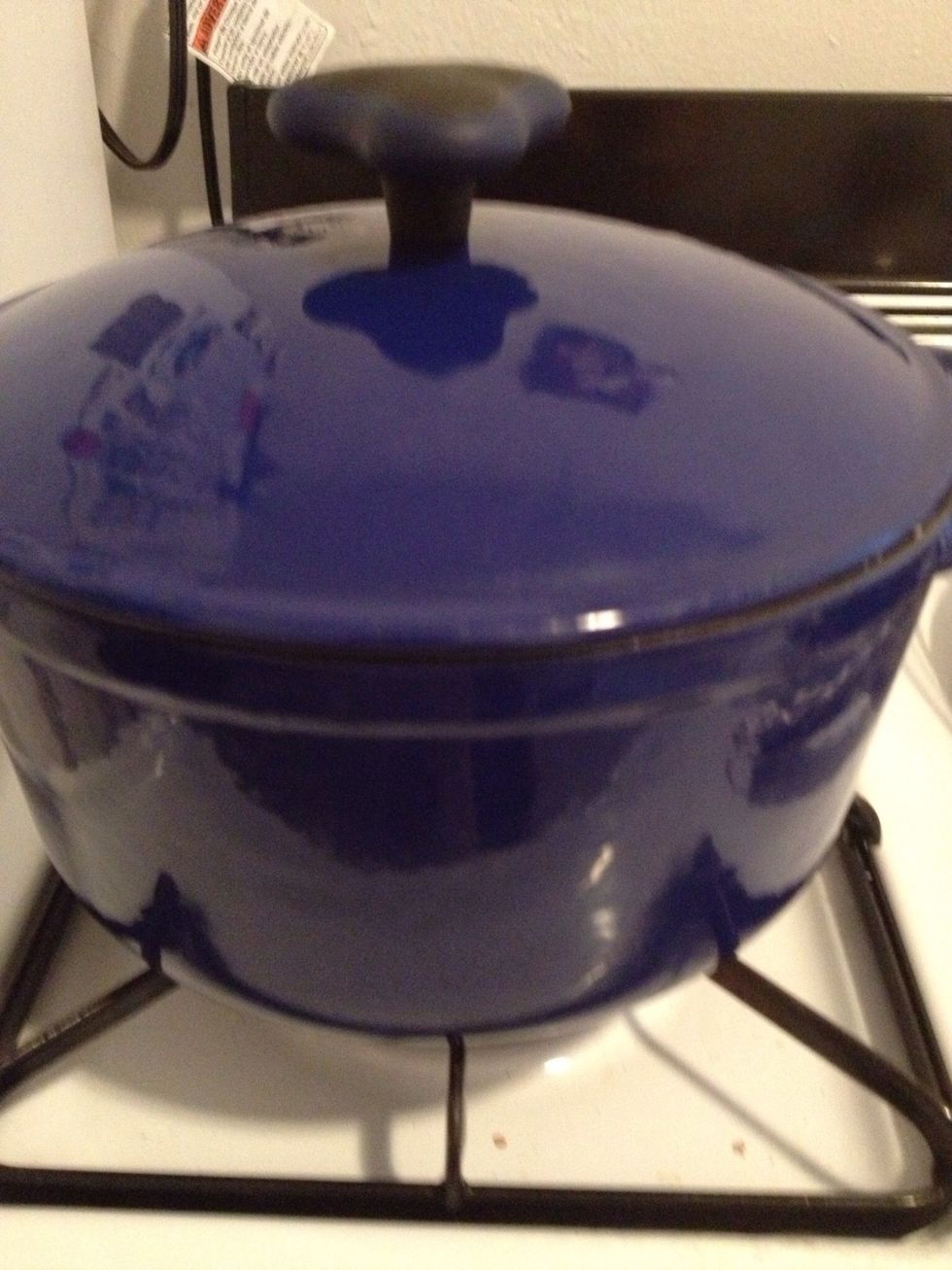 Put a lid on it and bake in oven set at 350 degrees until everything is bubbly (about 15 minutes). Uncover and bake for a few minutes if you like it really crunchy on top.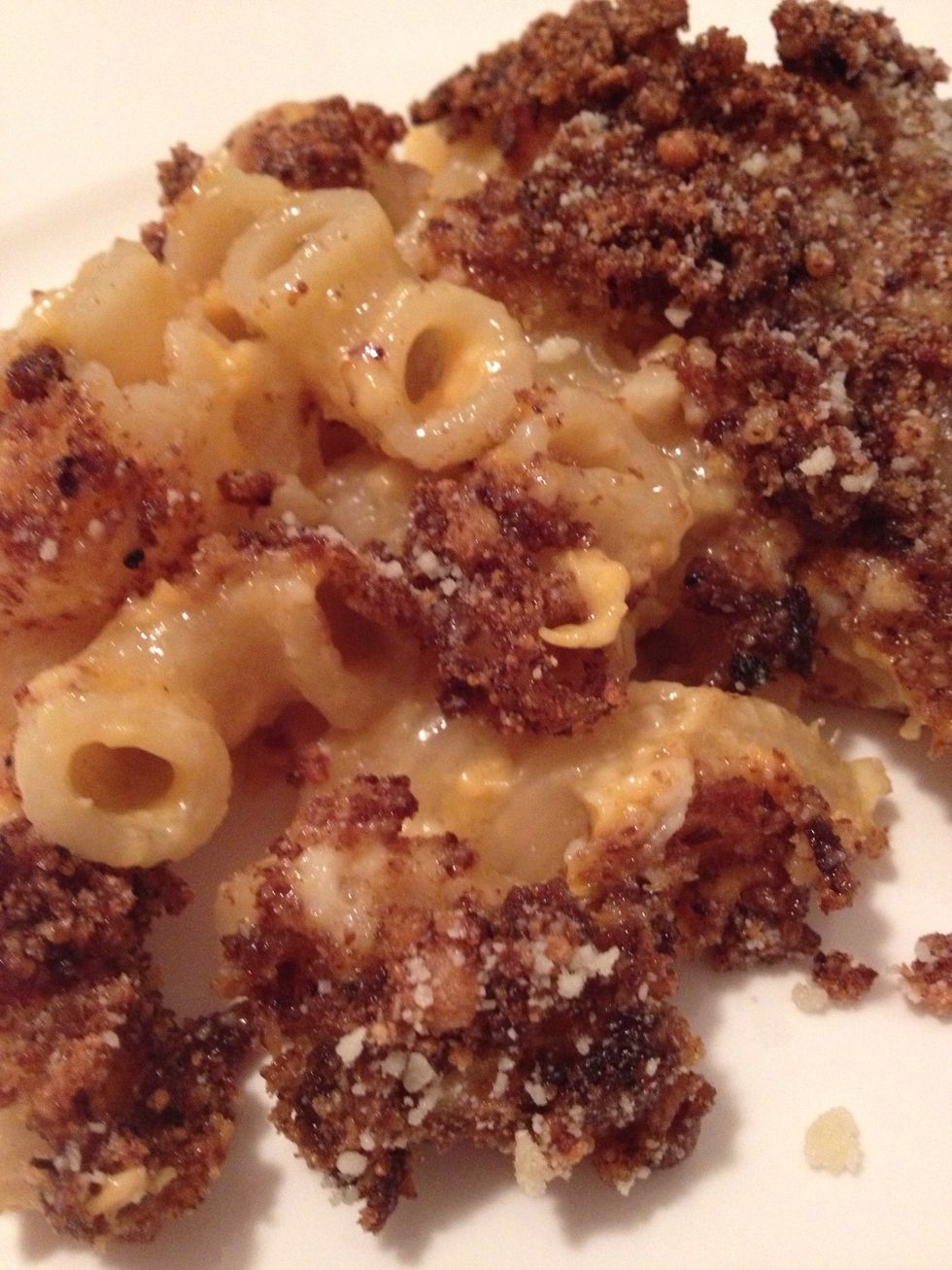 This is a serving off the top for the crunchy topping lovers!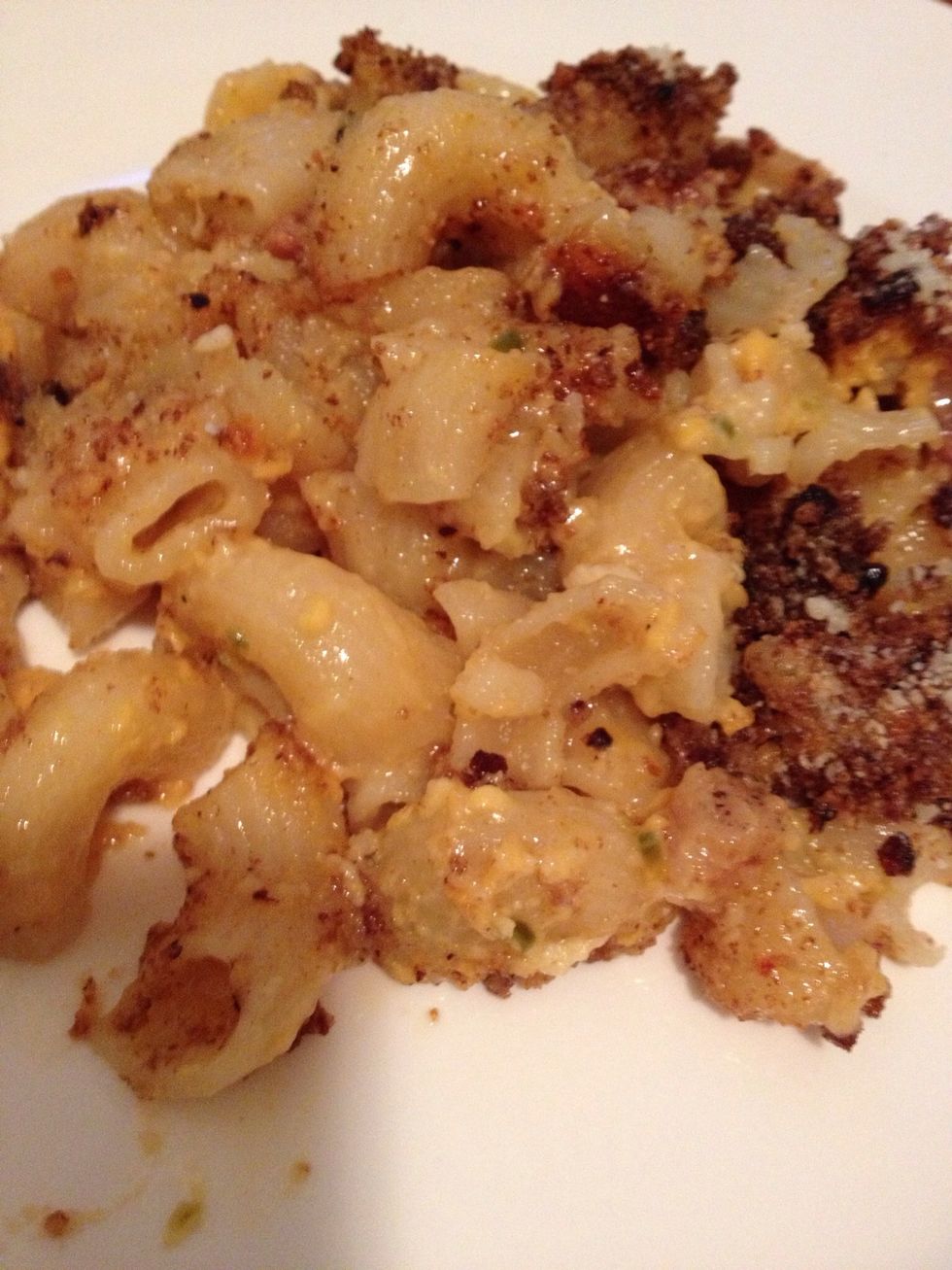 This is from the middle of the pot for the cheesy lovers (with a little crunch)! ¡Buen provecho!
2.0oz Pancetta
2.0tsp Olive oil
1.0Tbsp Flour
1.0Tbsp Butter
1.0 Garlic clove, minced
1.0c Milk
8.0oz Cheddar cheese
8.0oz Pepper jack cheese
14.0oz Elbow macaroni
Salt (for boiling pasta)
Fresh ground black pepper, to taste
1.0tsp Red Pepper Flakes
1.0pch Nutmeg
2.0 Slices of whole wheat bread
4.0oz Grated parmesan cheese