Preheat oven to 350 degrees Fahrenheit.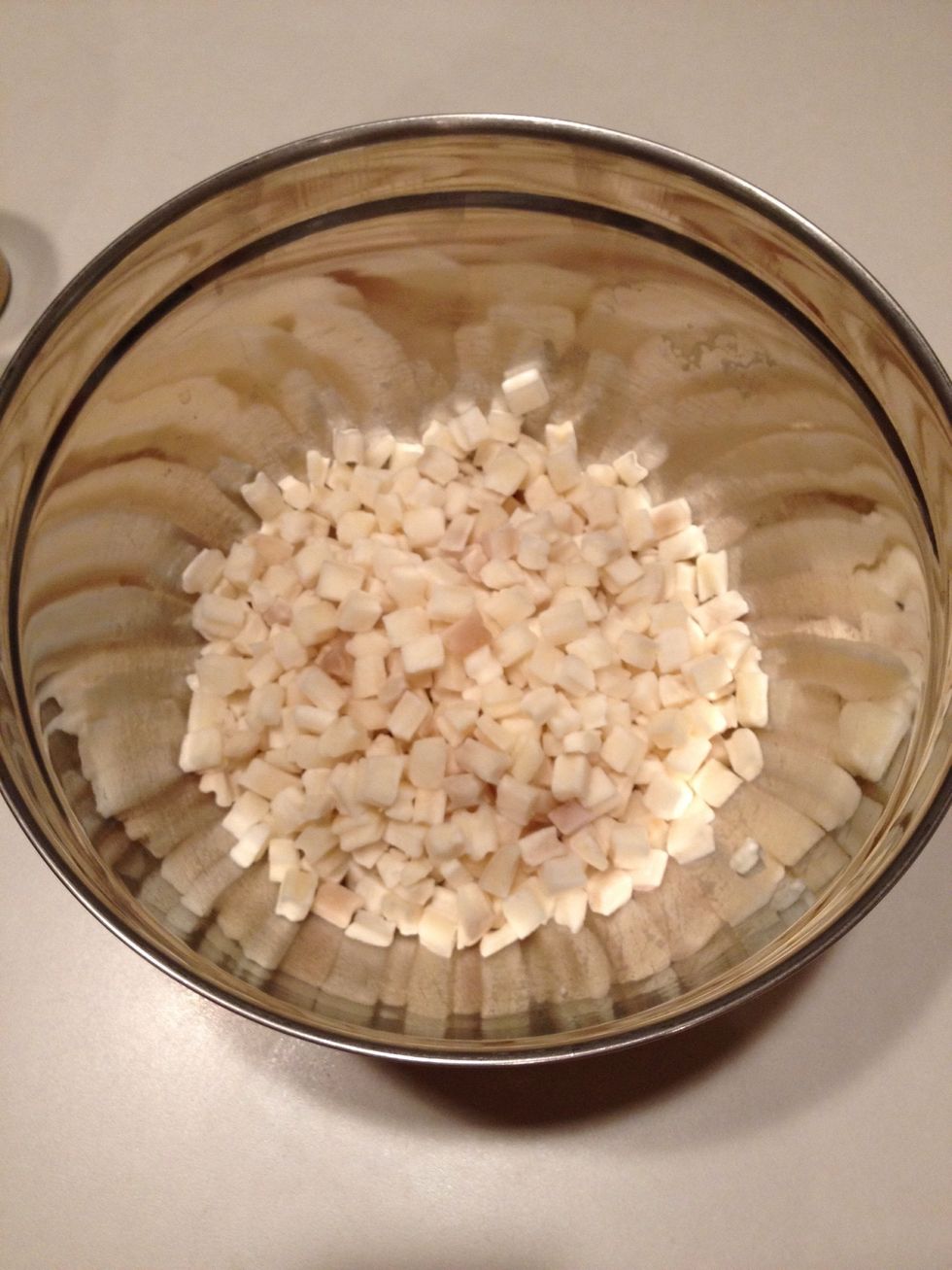 Add defrosted bag of frozen hash browns to mixing bowl.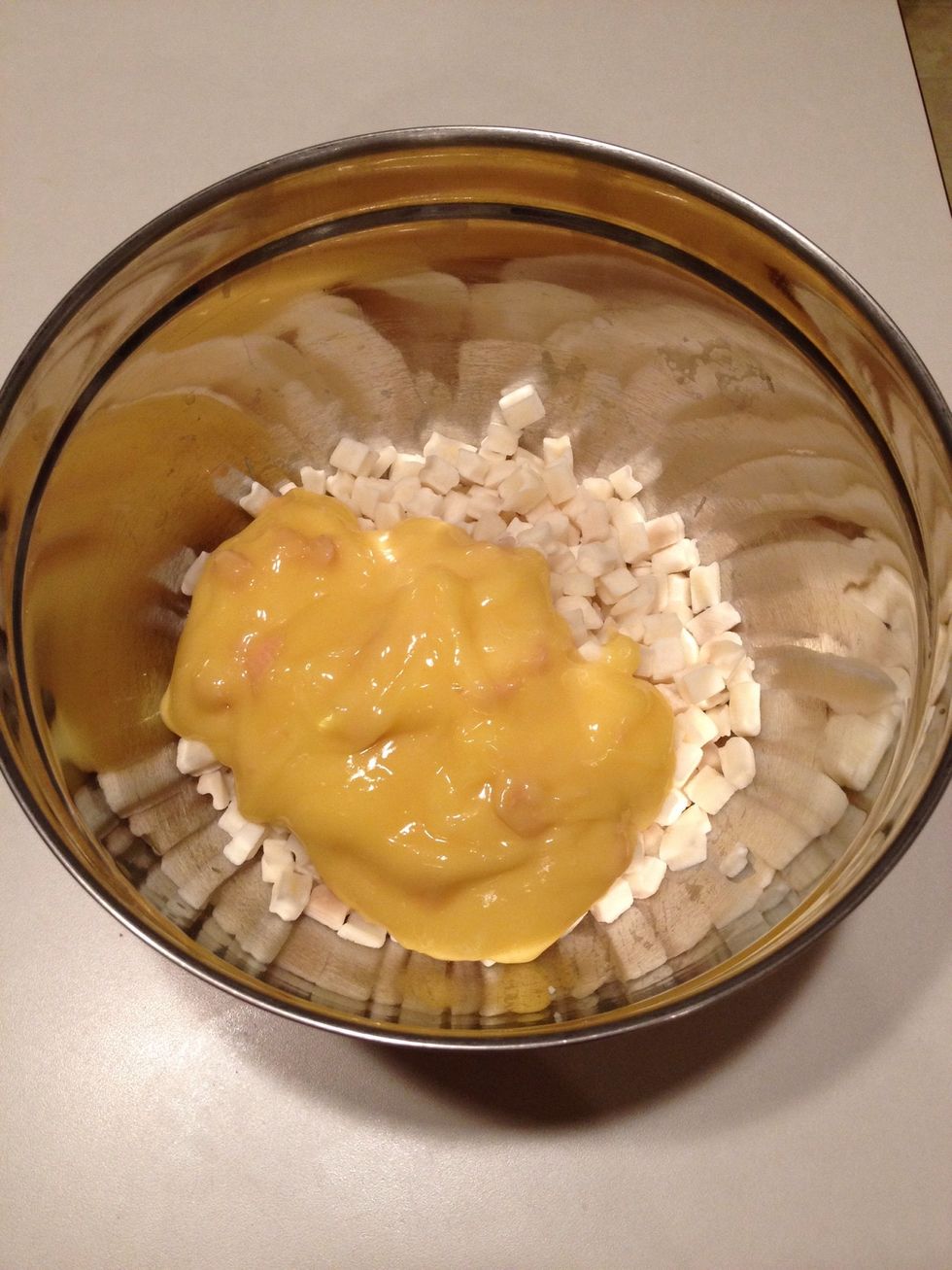 Add cream of chicken soup.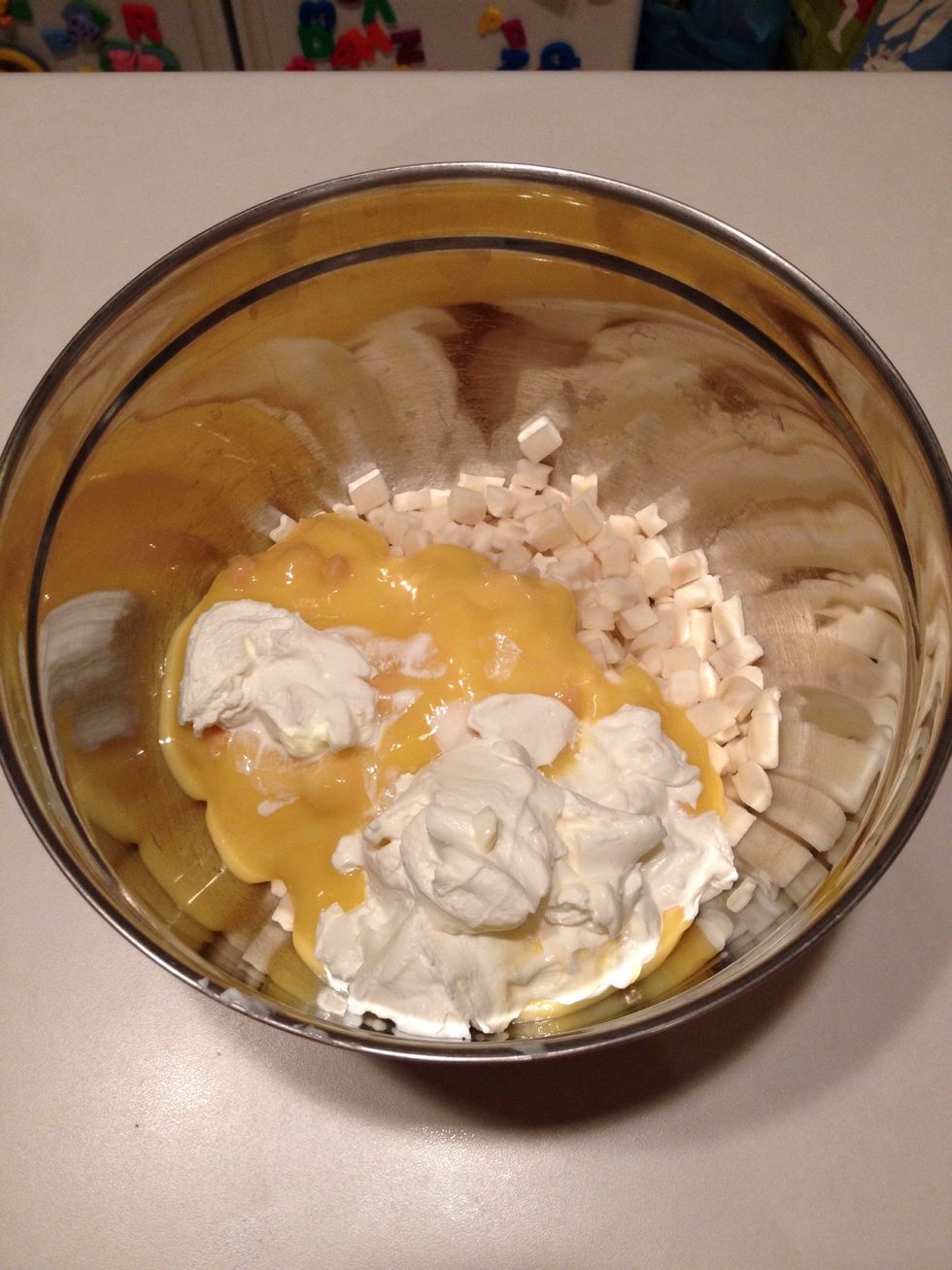 Add sour cream.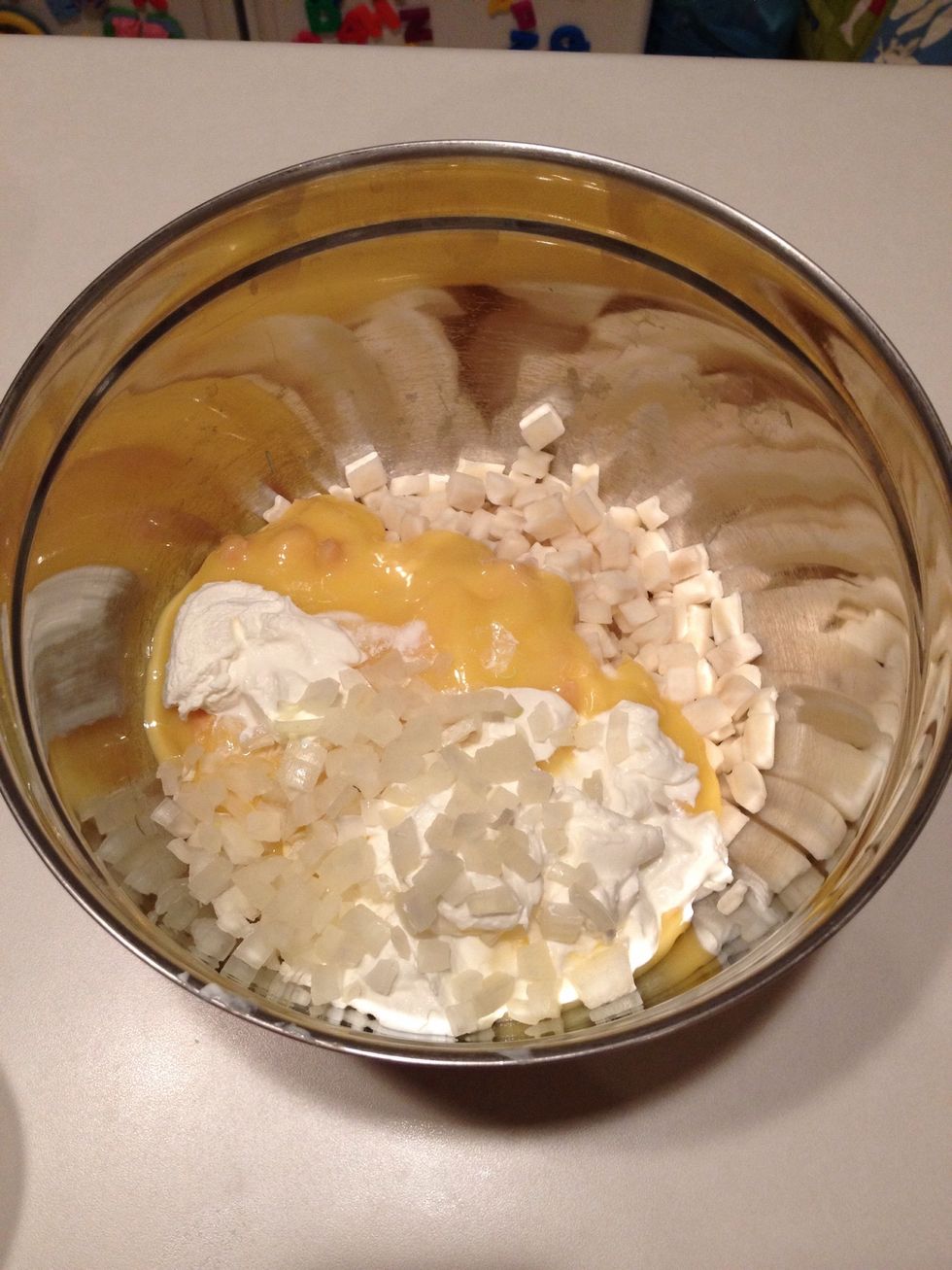 Add onions.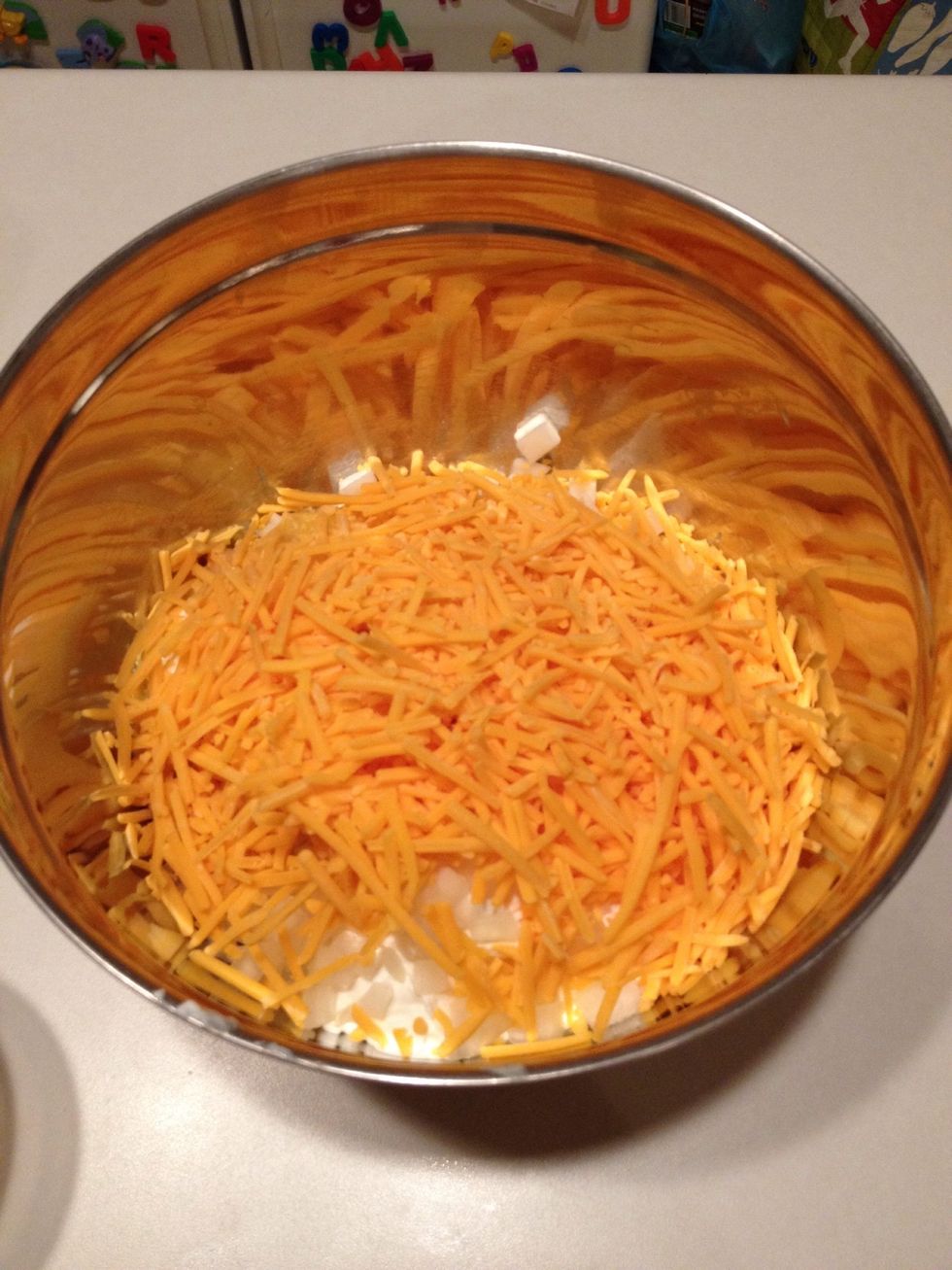 Add cheese.
Add 1/2 cup melted butter.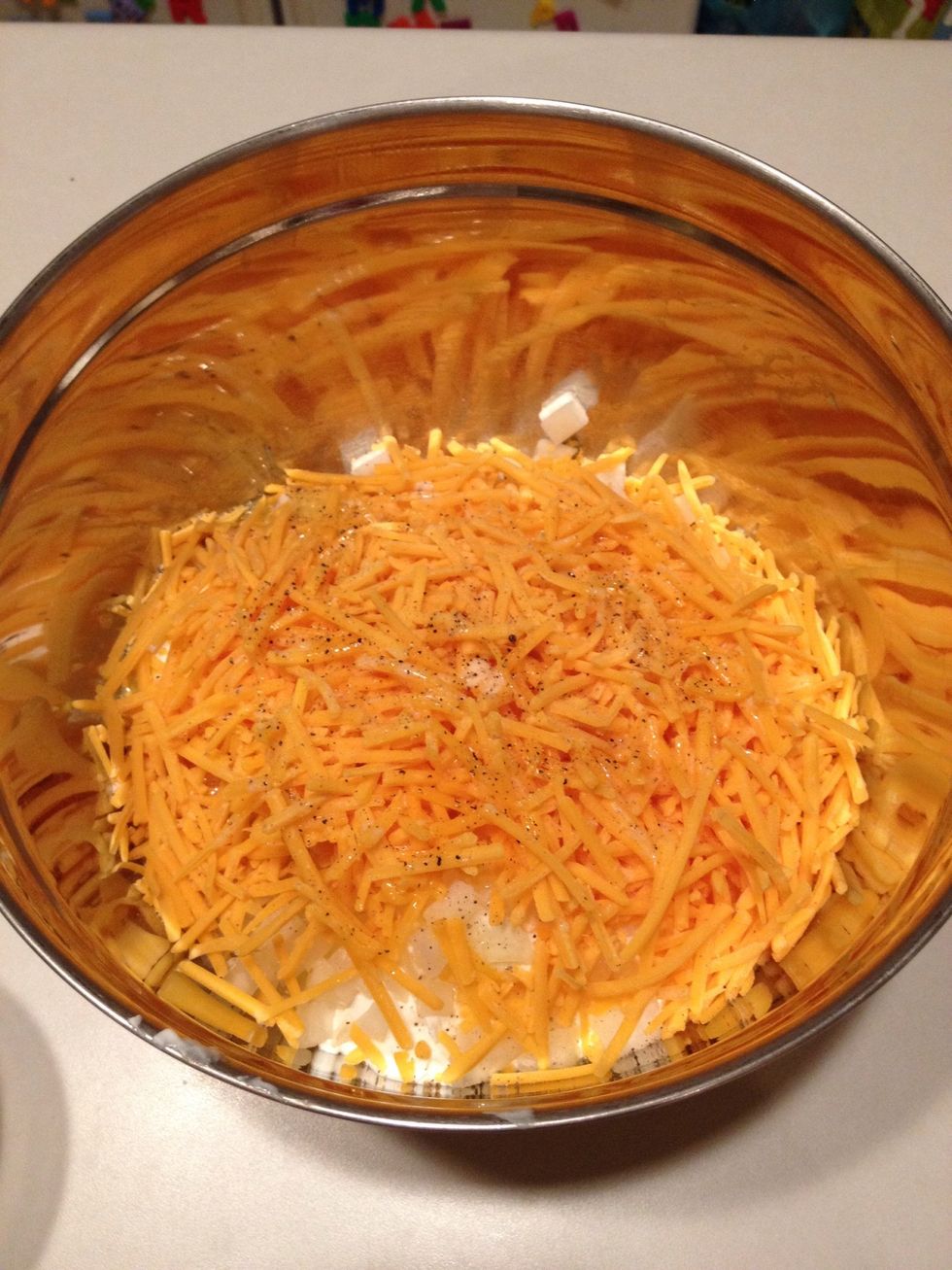 Add salt and pepper.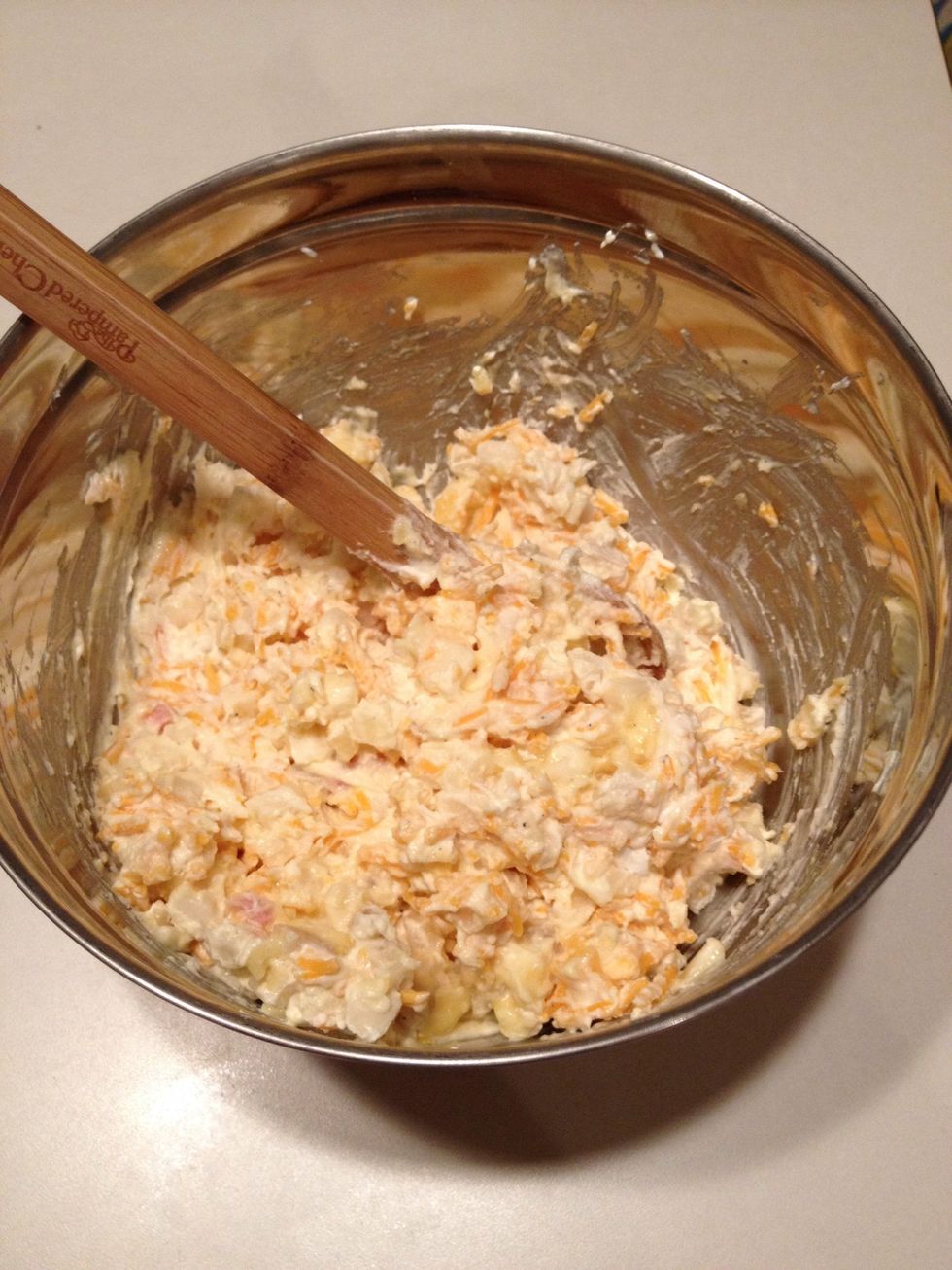 Mix well.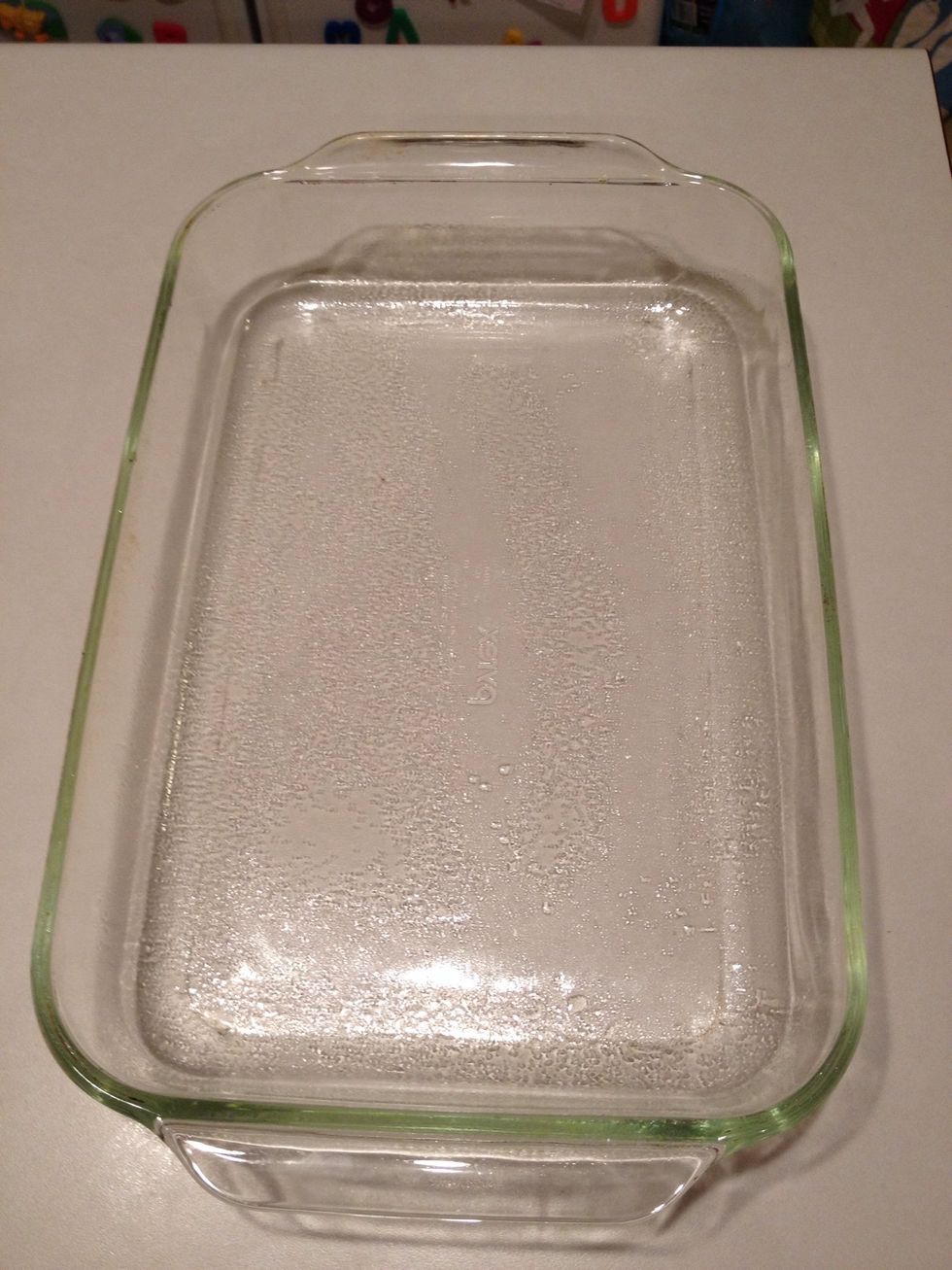 Spray baking pan with nonstick cooking spray.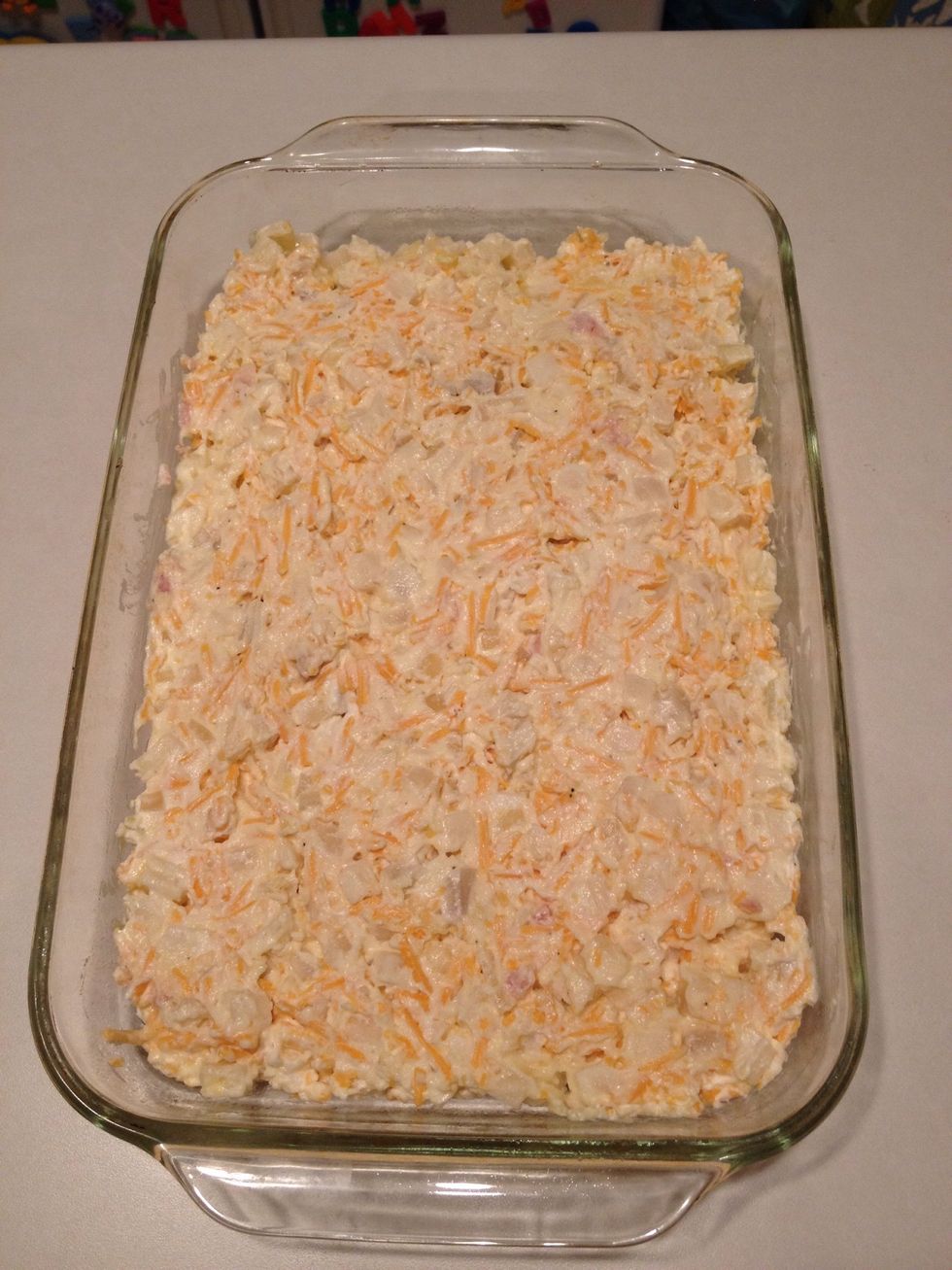 Add mixture and spread evenly.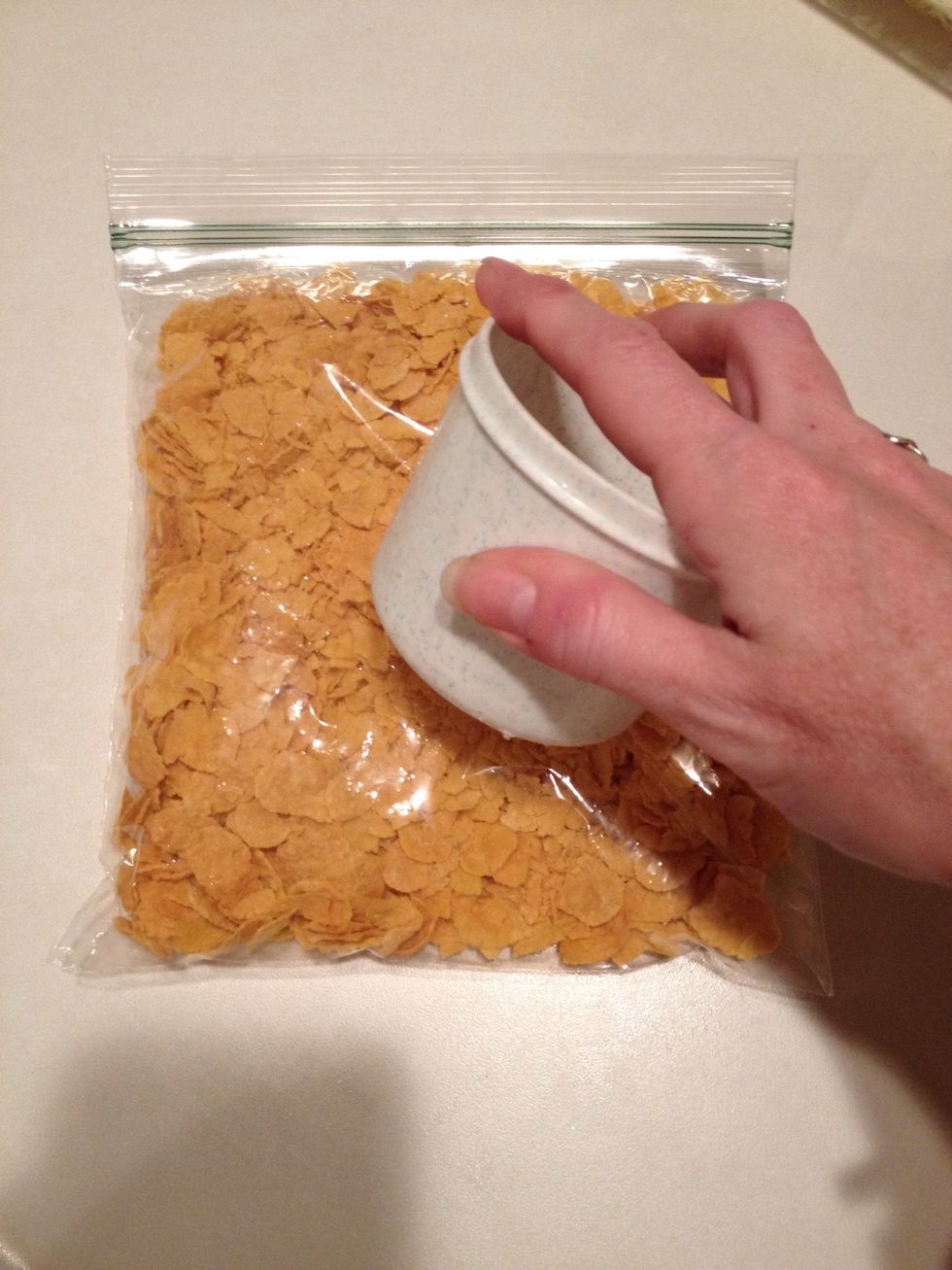 Crush corn flakes in a ziplock bag using the bottom of a spoon or measuring cup.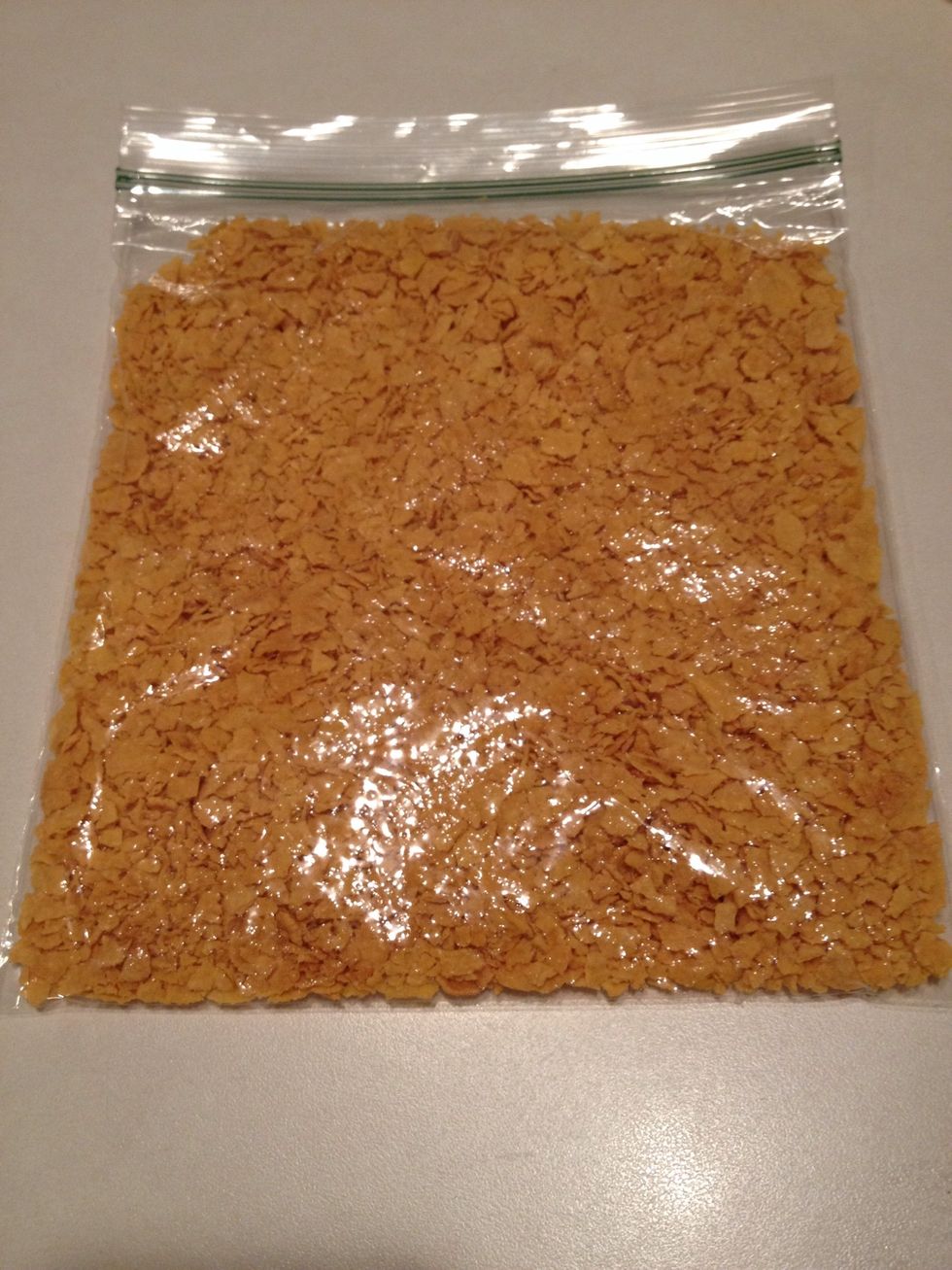 Like this.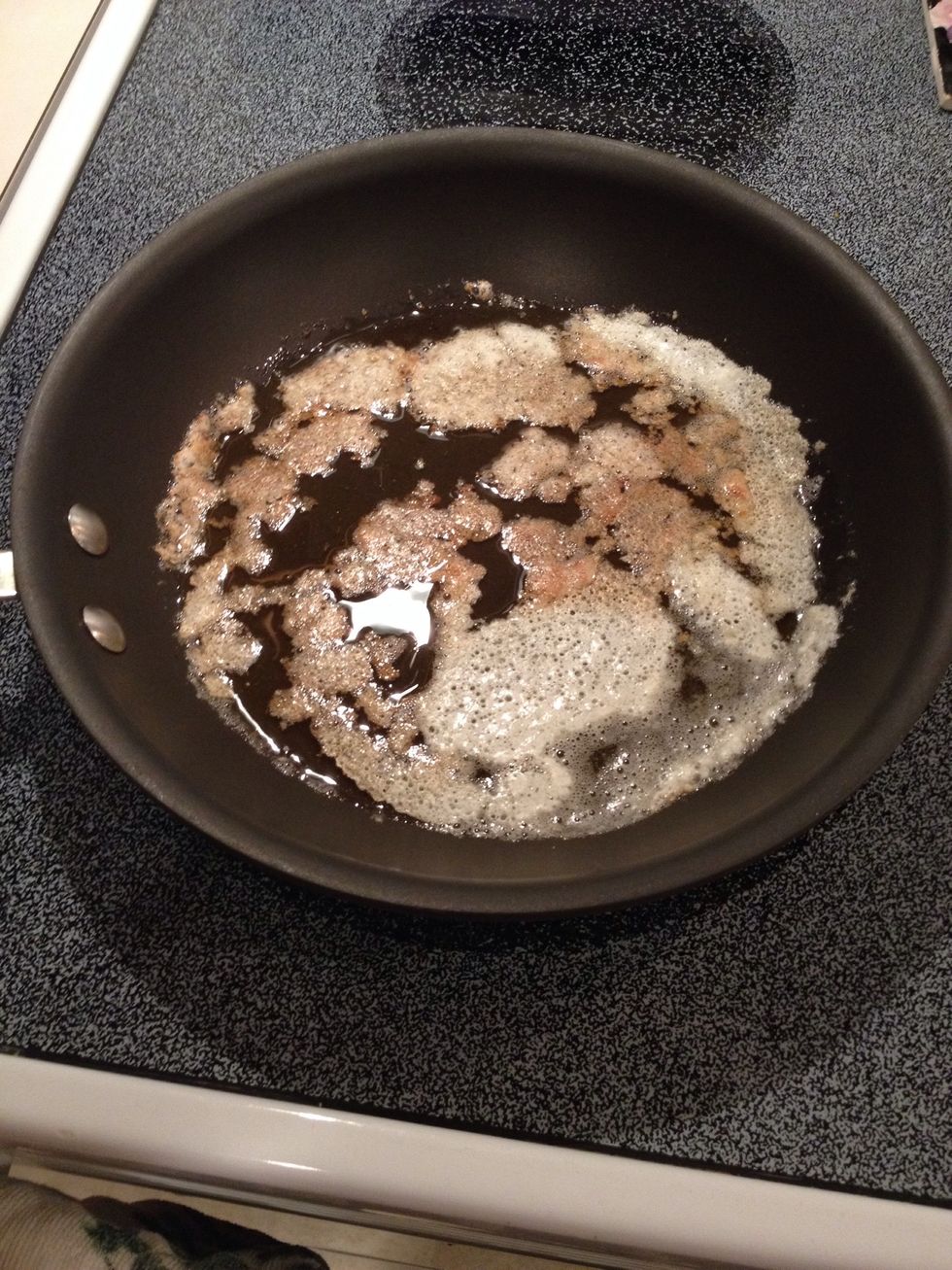 Melt 1/4 cup of butter in pan over medium low heat.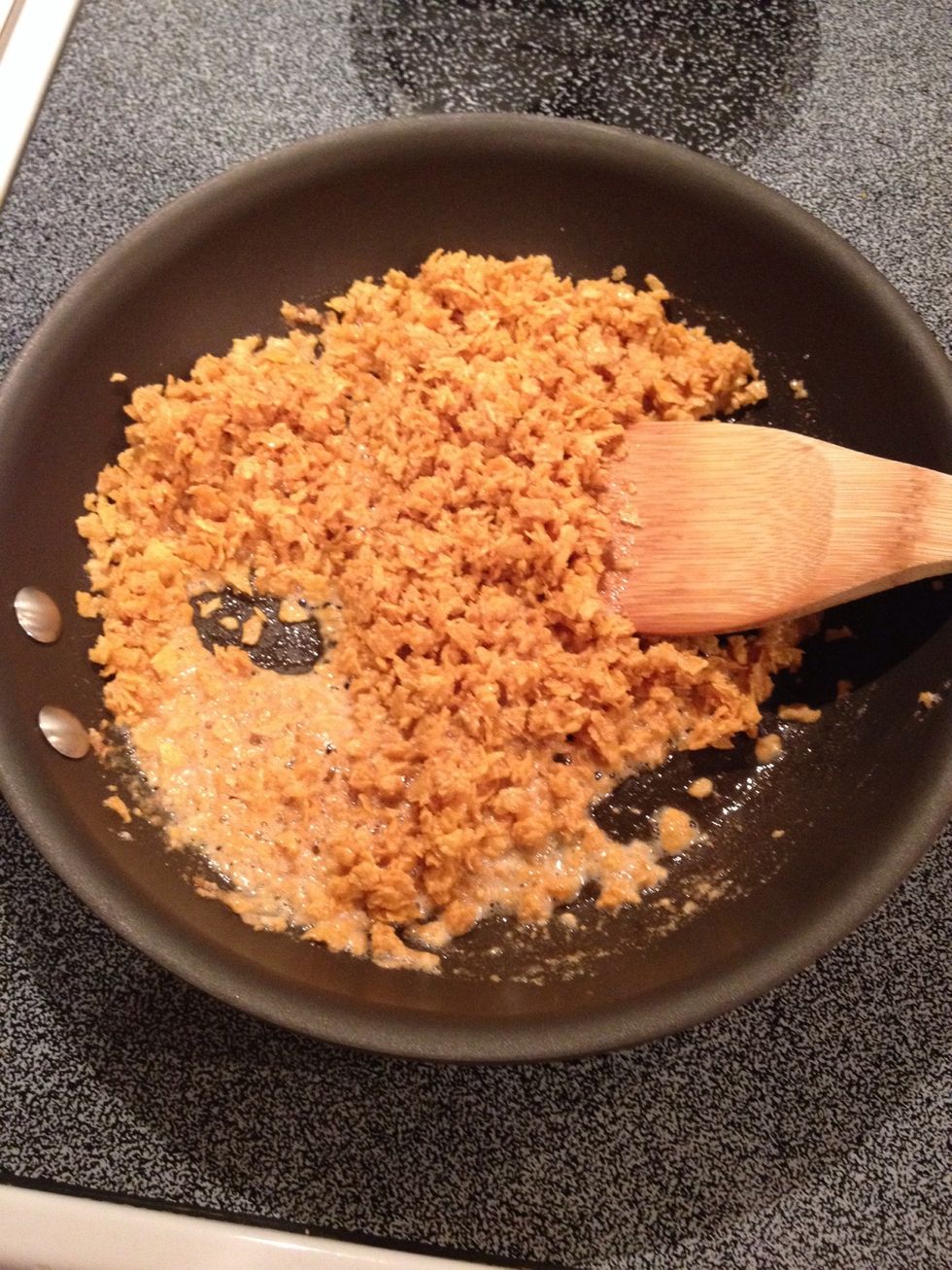 Add corn flakes and stir until butter is absorbed.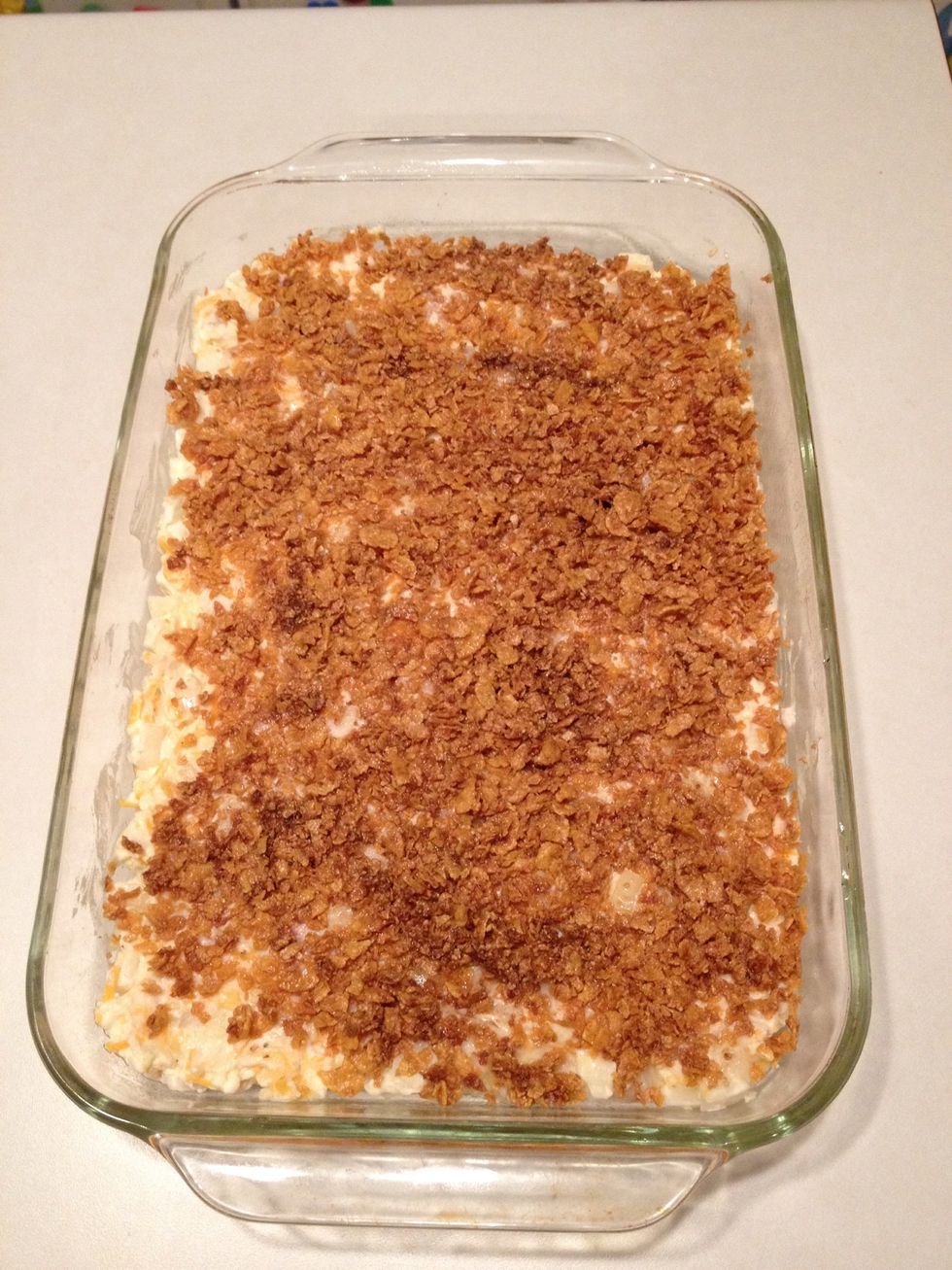 Spread cornflakes over casserole.
Cover pan with aluminum foil and bake for 40 minutes.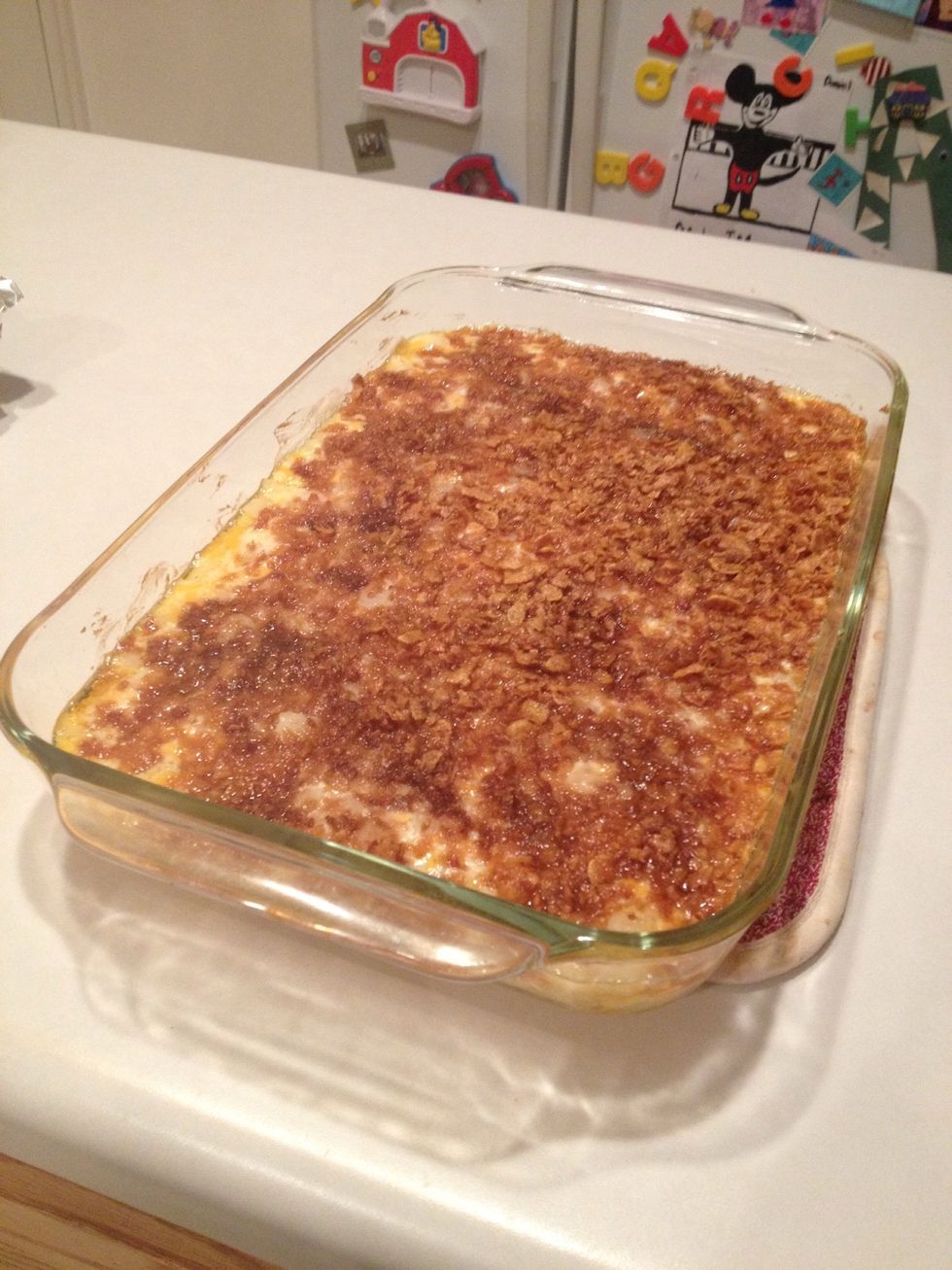 Remove from oven to cool. Serve and enjoy!
2.0lb Bag frozen hashbrowns, thawed
1.0 Can cream of chicken condensed soup
8.0oz Sour cream
0.0c Melted butter
0.0c Chopped onions
2.0c Cheddar cheese, shredded
2.0c Corn flakes, crushed
1.0tsp Salt
0.0tsp Black pepper
0.0c Melted butter
Nonstick cooking spray