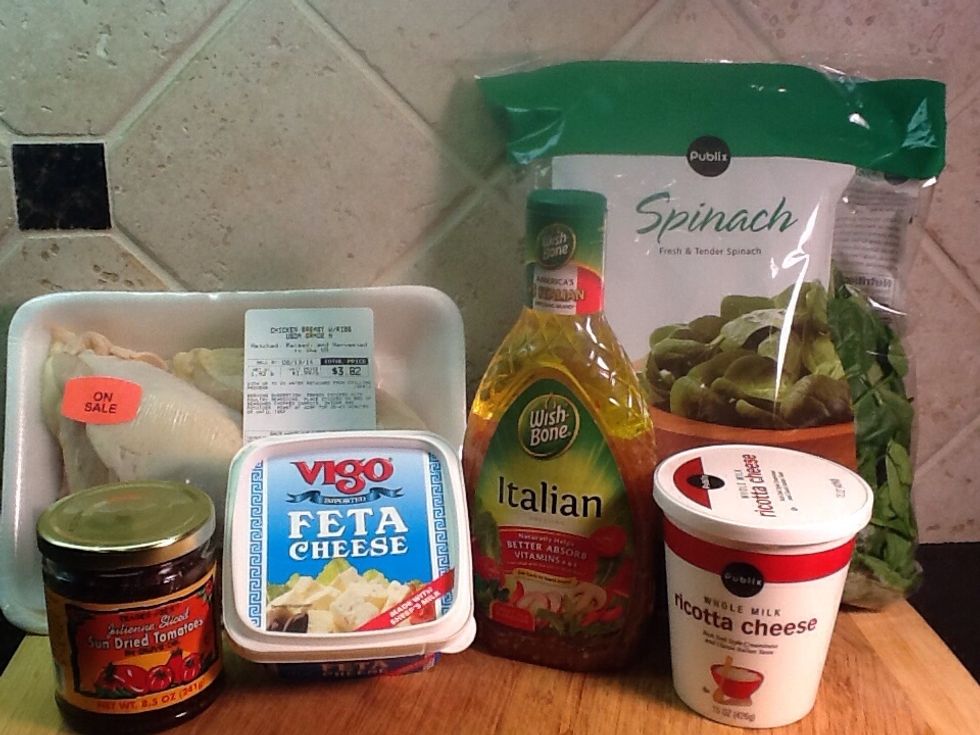 This is a super easy recipe with only a few ingredients. Not pictured are the italian seasoning, kosher salt and fresh cracked pepper. Let's get started. Preheat an oven to 425 degrees.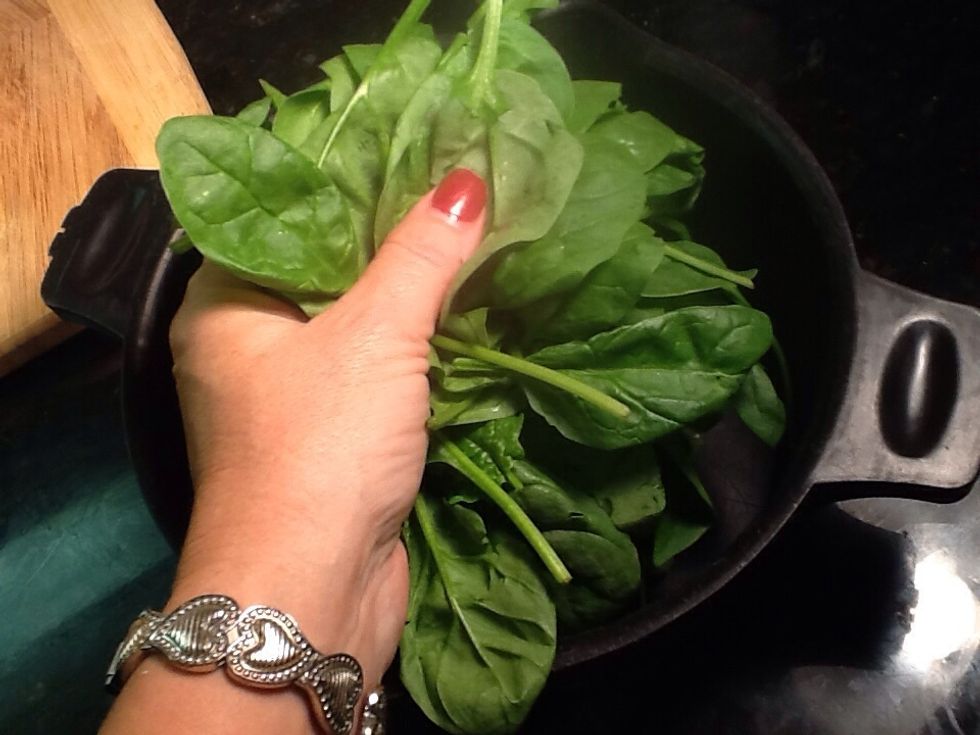 First we will make the cheese stuffing. Add a large handful of spinach leaves to a microwave safe bowl. Microwave on high for 40 seconds....just enough to wilt it.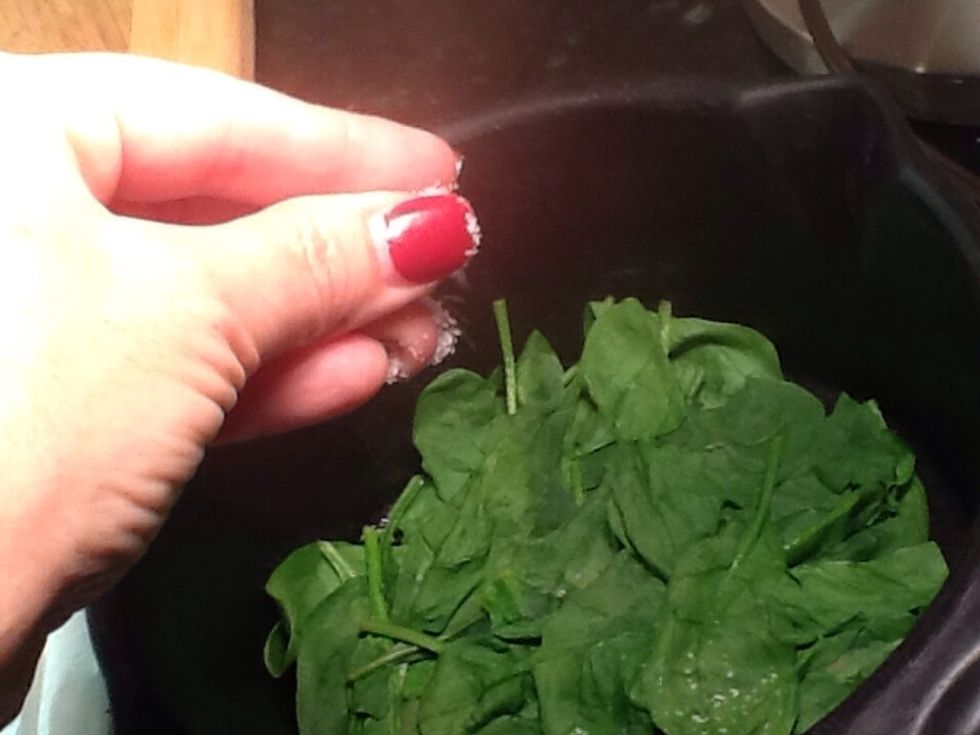 Add a sprinkle of kosher salt.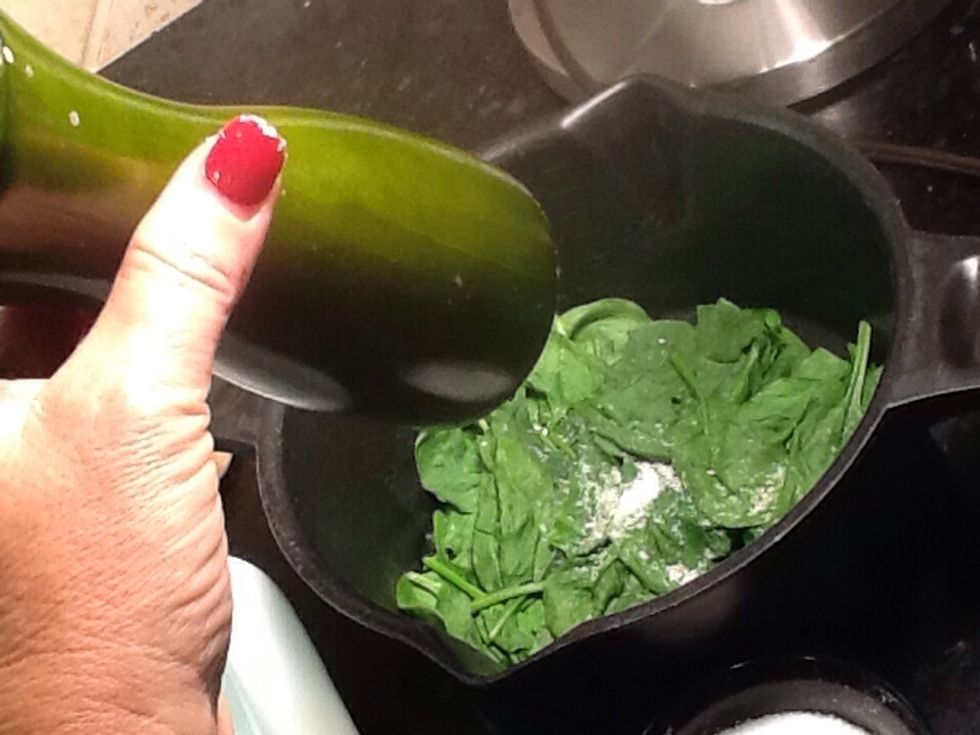 Add some fresh cracked pepper
Use a fork to blend the salt and pepper. It will seriously shrink down.This is normal.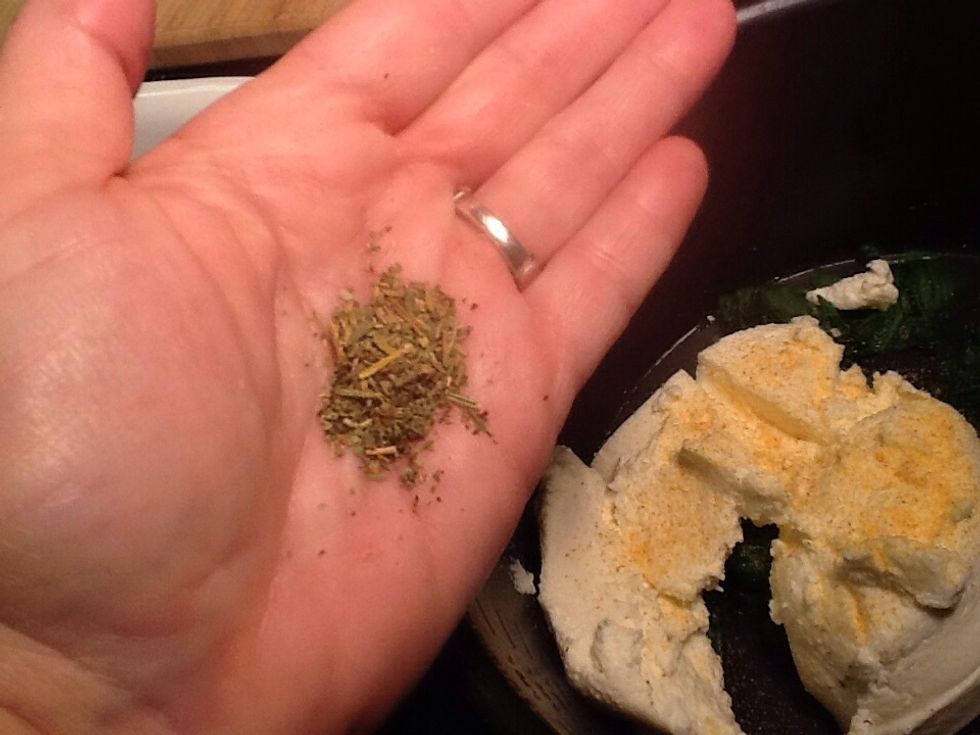 Add 2/3 cup of ricotta cheese and 1 tsp of italian seasoning. I like emeril's spices.
Now we're getting somewhere. The filling is coming along nicely.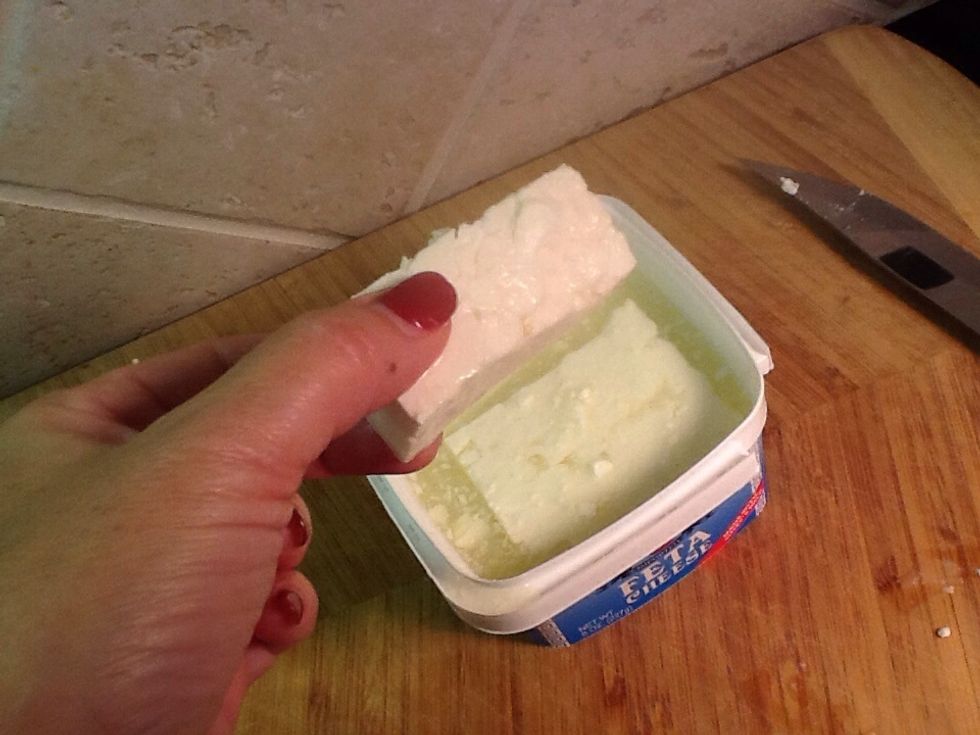 Add about 1/4 of an 8 ounce container of feta cheese cut into small chunks into the cheese mixture. It will blend into the cheese mixture when it bakes.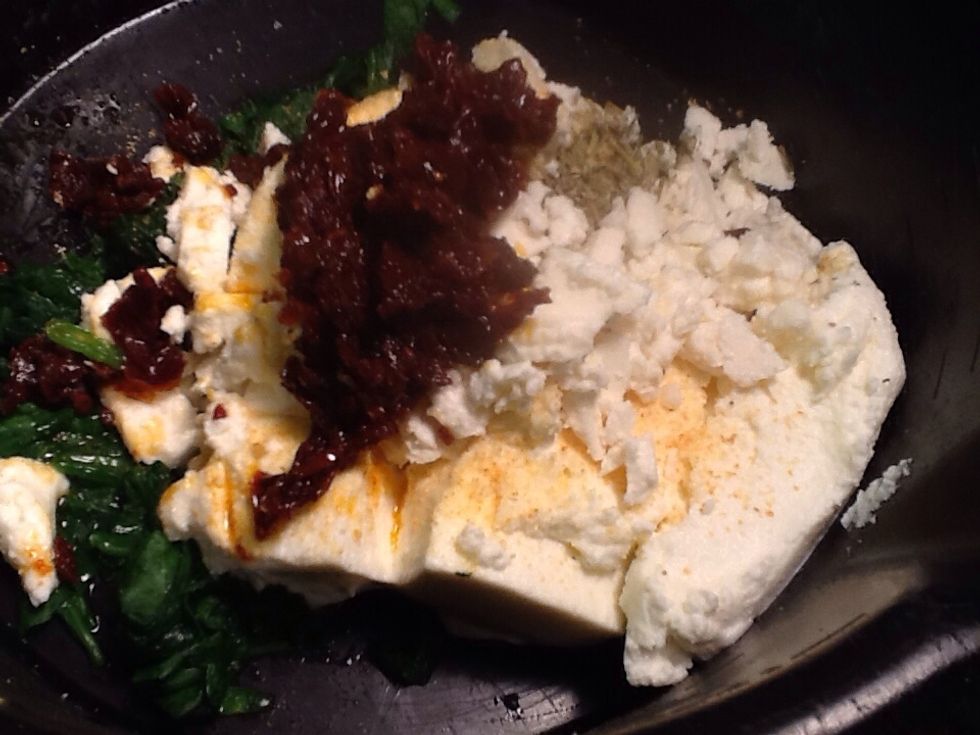 Add about 1/4 cup of sundried tomatoes cut into a small dice. The cheese filling is now complete. Optional - add a few pitted green or black olives for additional flavor.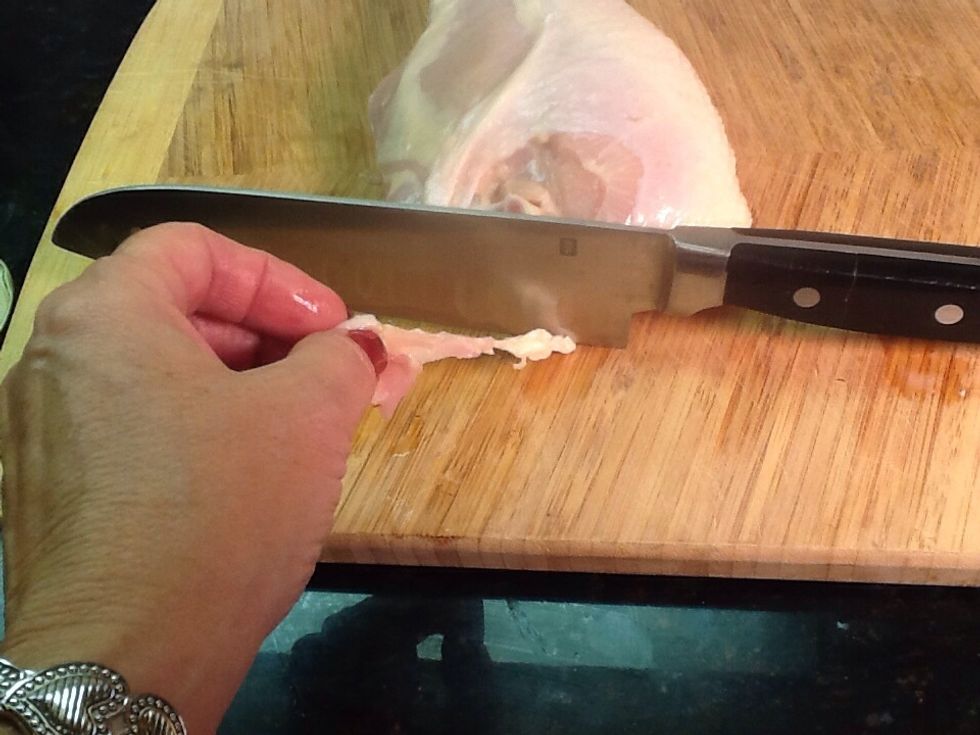 Now let's prepare the chicken. Cut off any excess fat and discard.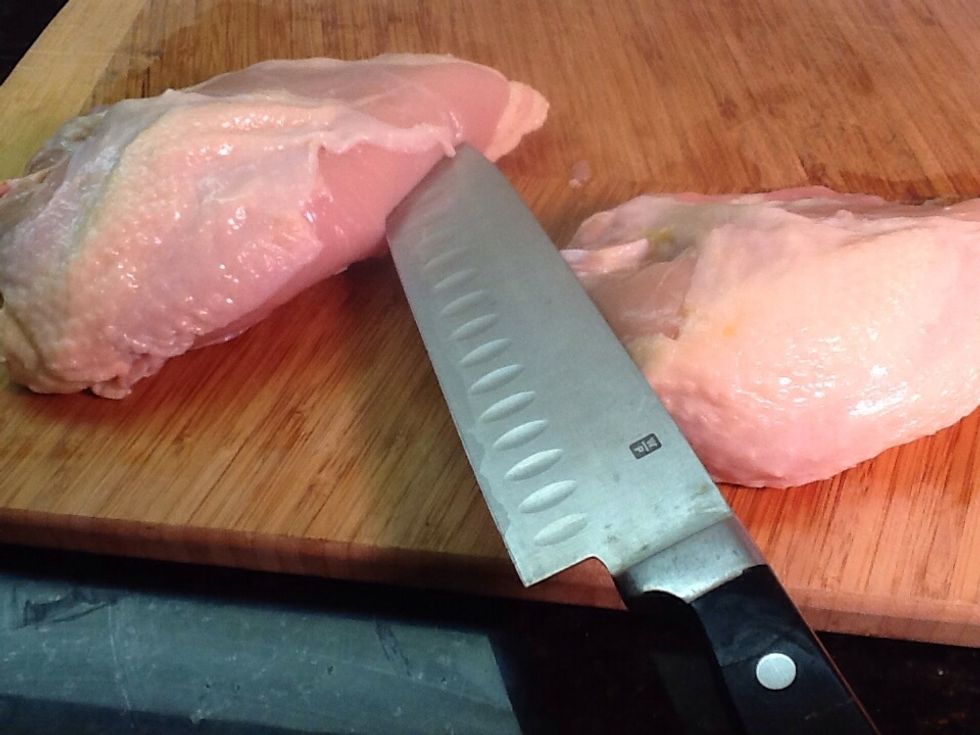 Cut a slit lengthwise into the meaty part of the chicken breast to create a pocket for the cheese stuffing.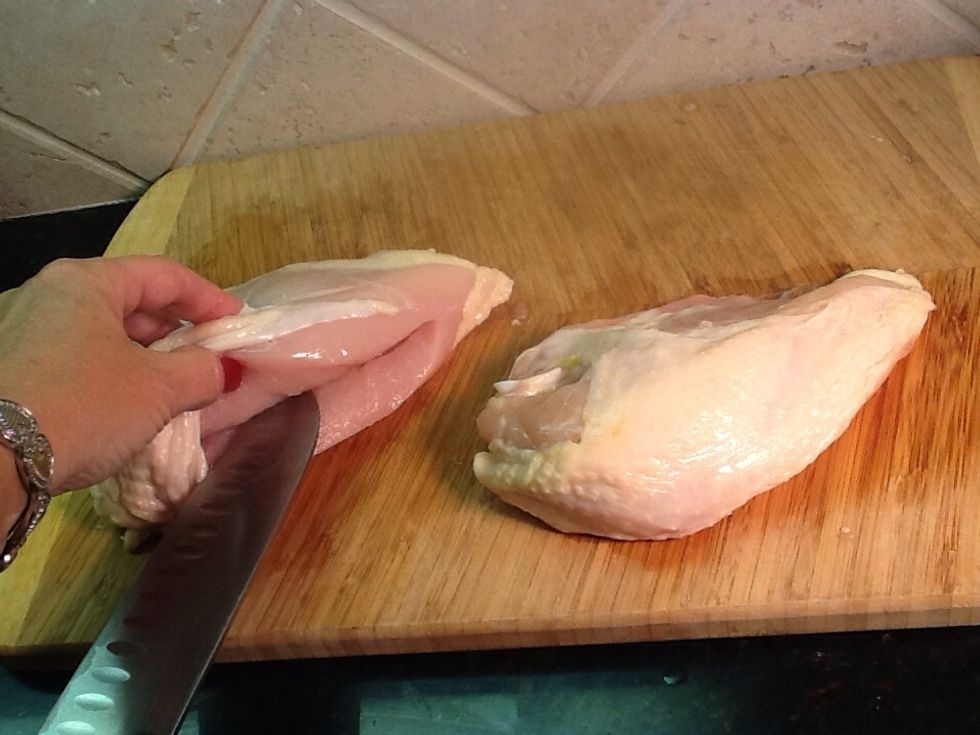 It should look like this.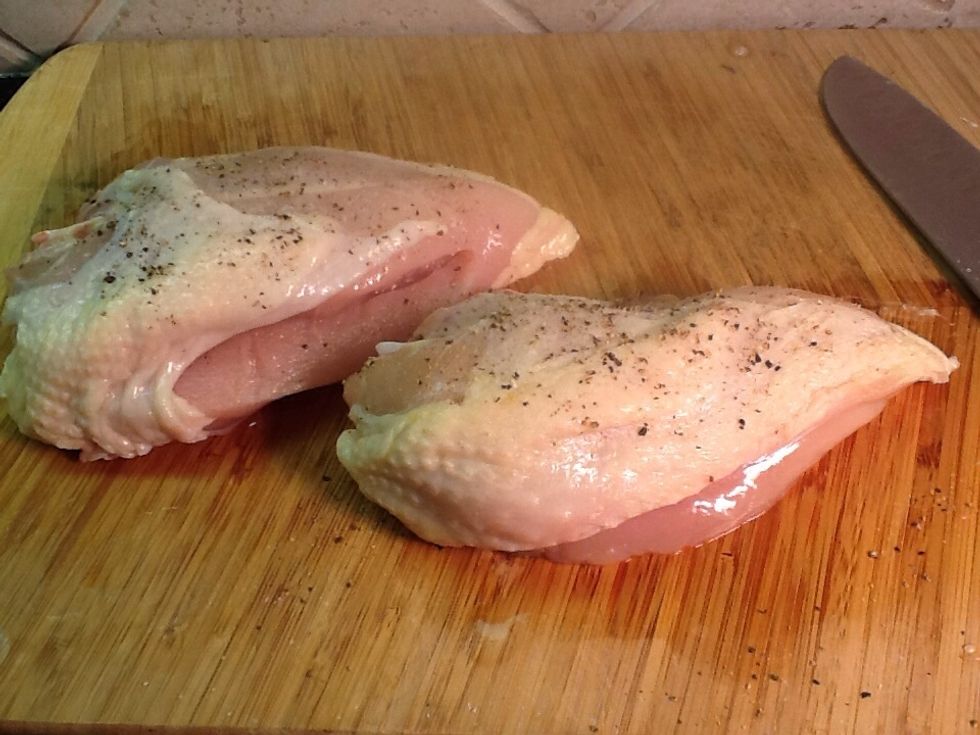 Sprinkle kosher salt and pepper onto the chicken breast.
Spoon the cheese mixture into the chicken breast.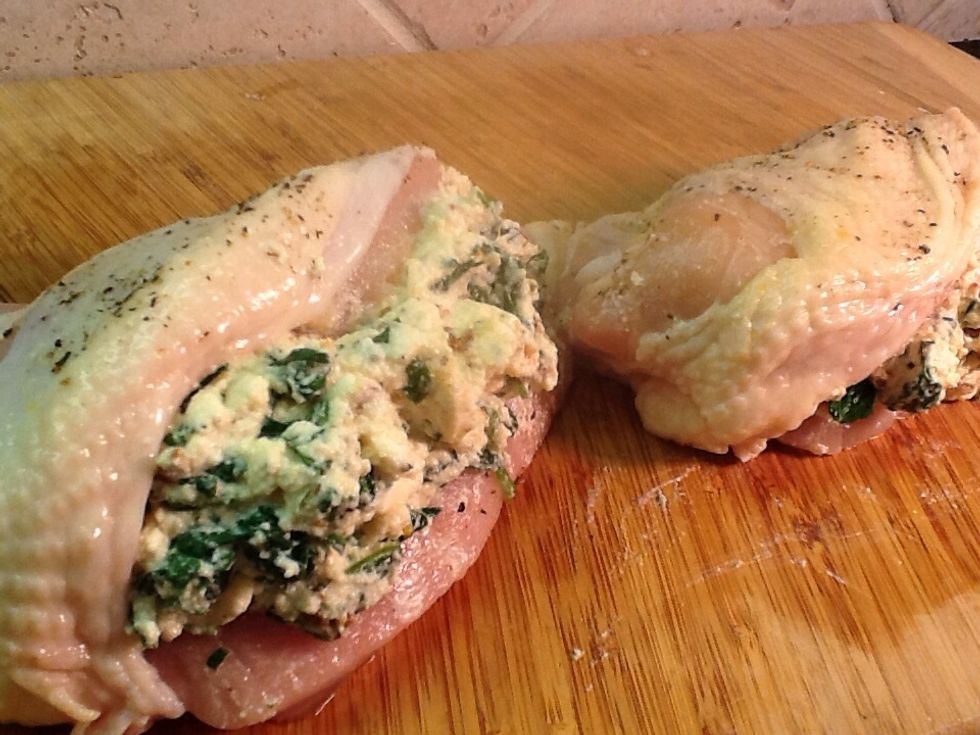 Ready for baking!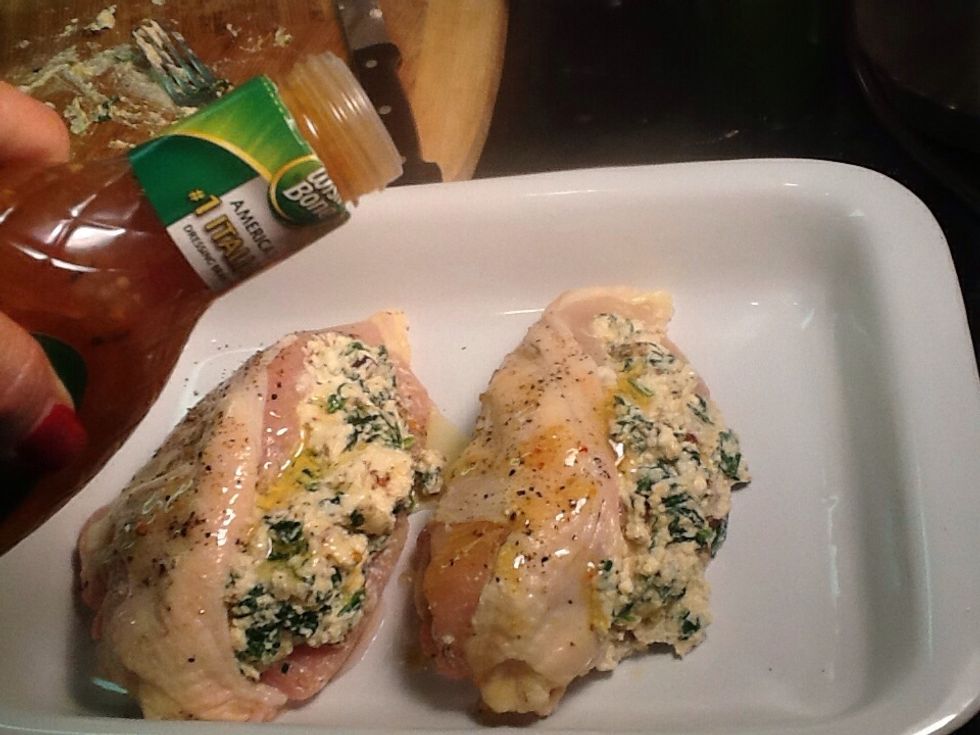 Transfer to an ovenproof dish and drizzle with italian dressing.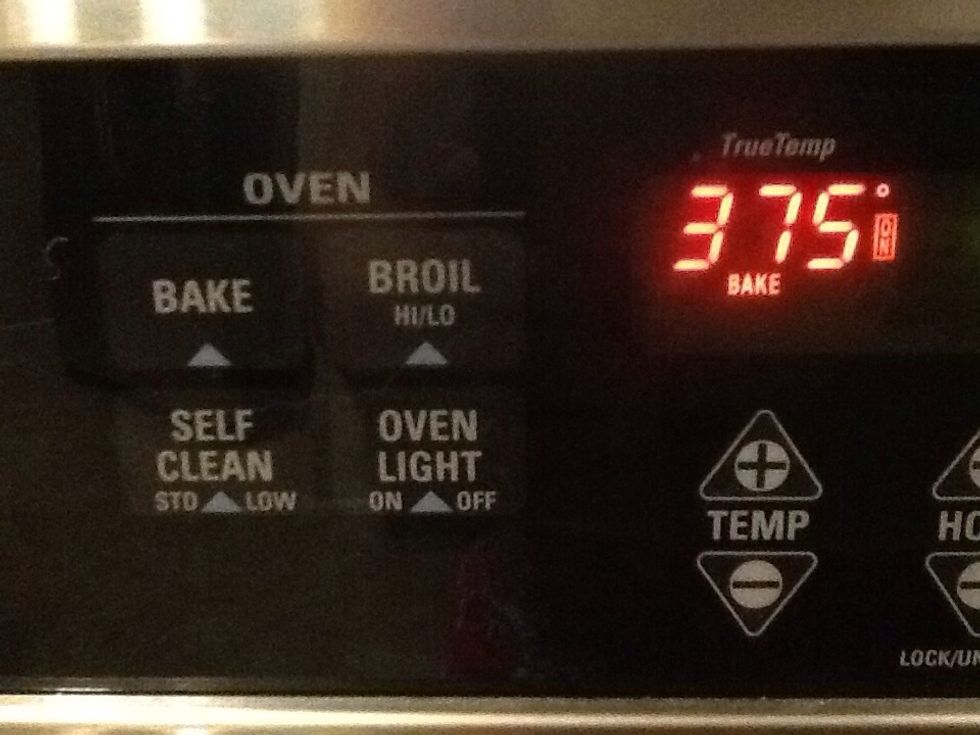 Bake chicken breasts for 10 mins at 425 degrees. Turn down to 375 degrees for an additional 15 minutes. Make a small cut into the thickest part of the chicken. No pink means it's done. don't overcook.
The chicken breast comes out with a nice crisp. I garnished with greek olives.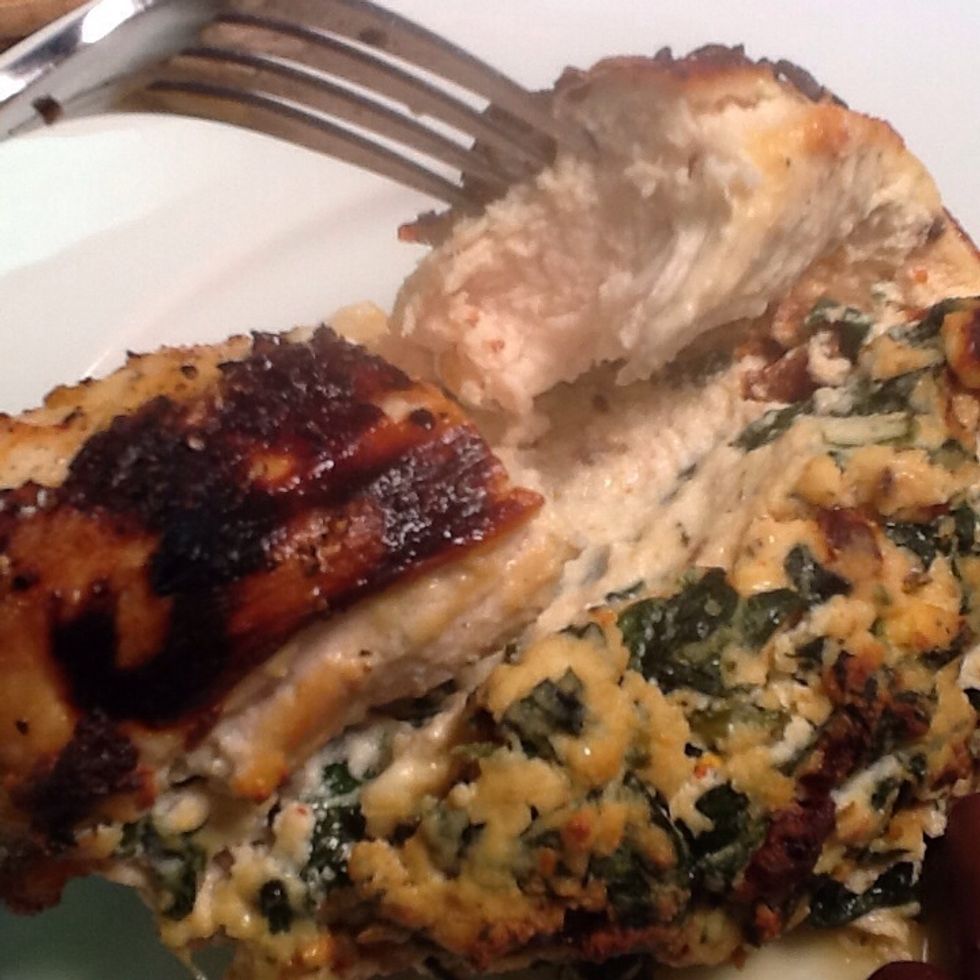 This will be one of the most flavorful and moist baked chicken recipes you will ever make.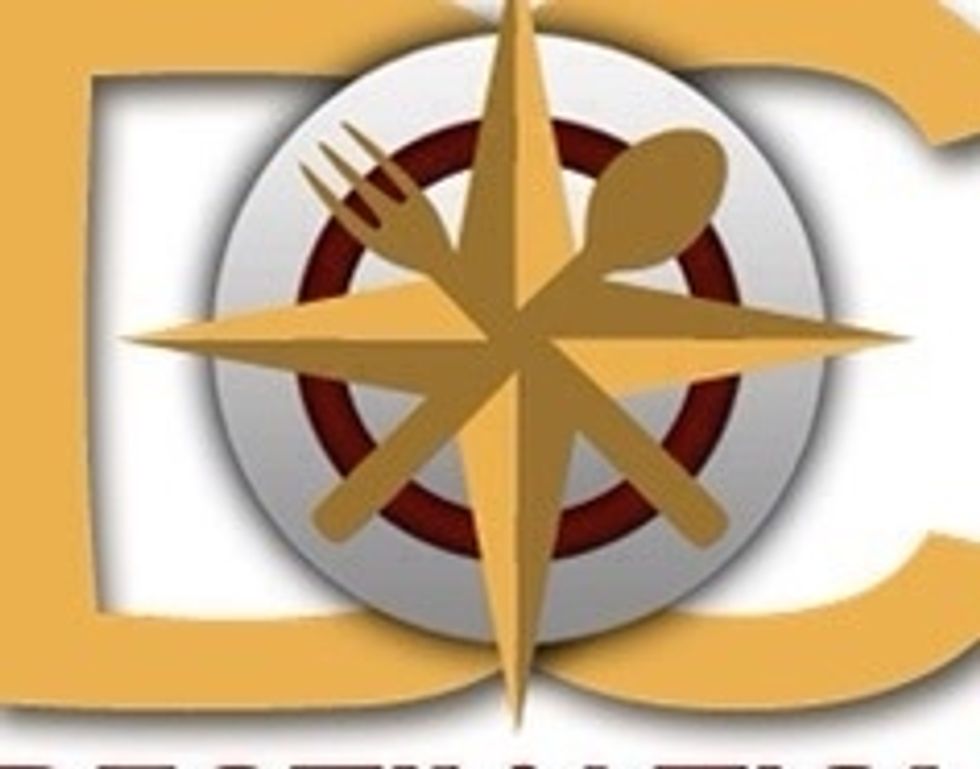 Find more great recipes at Destination Cuisine.
The creator of this guide has not included ingredients
Destination Cuisine
Modern Entrepreneur focused on an eclectic mix of recipes, videos, travel stories, chef profiles, foodie events and quaint places to stay . Eat Well...Live Full
Culinary Travel Everywhere