Preheat oven to 400 degrees F.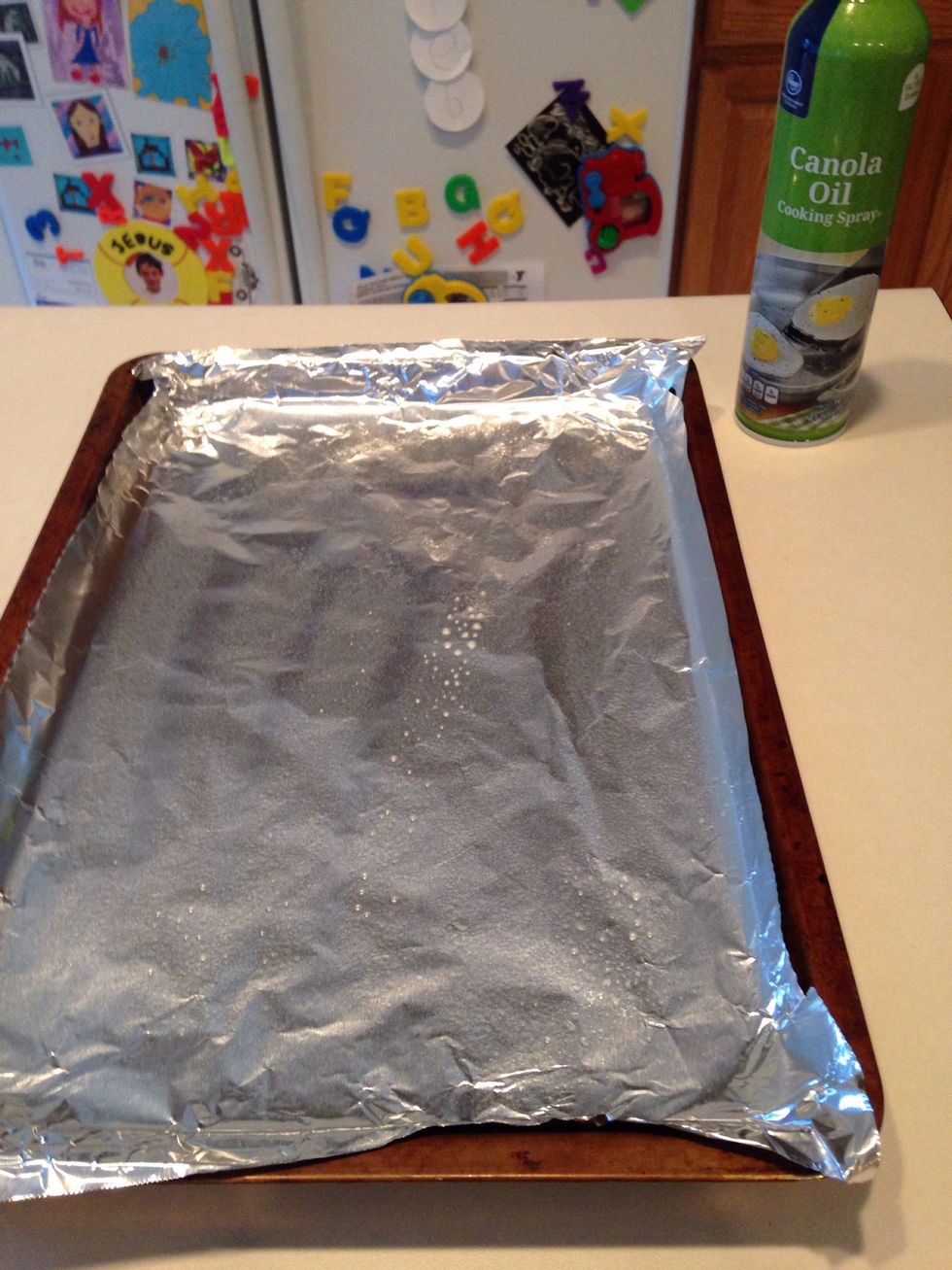 Line baking pan with aluminum foil and spray with nonstick cooking spray.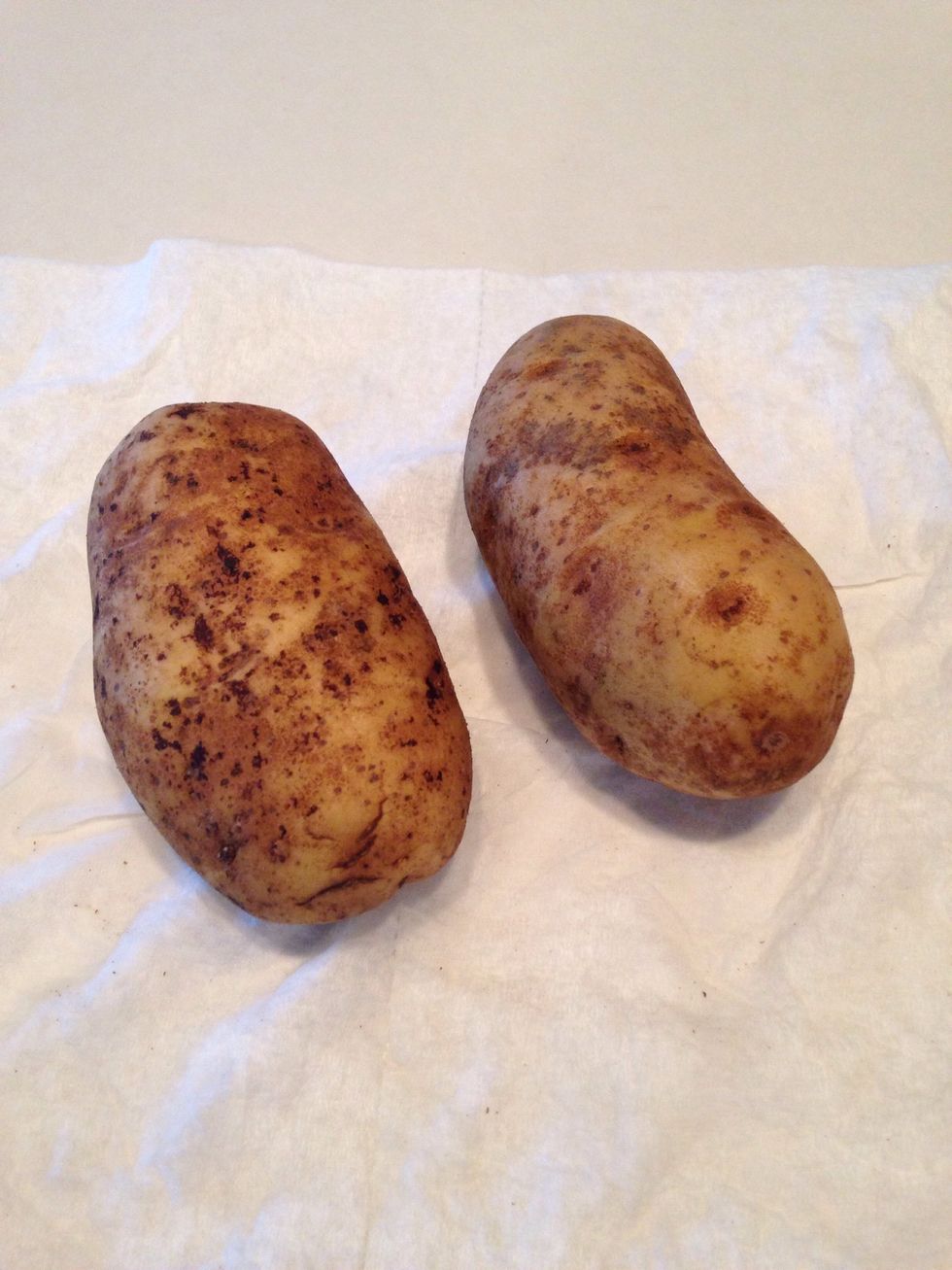 Rinse and pat dry potatoes.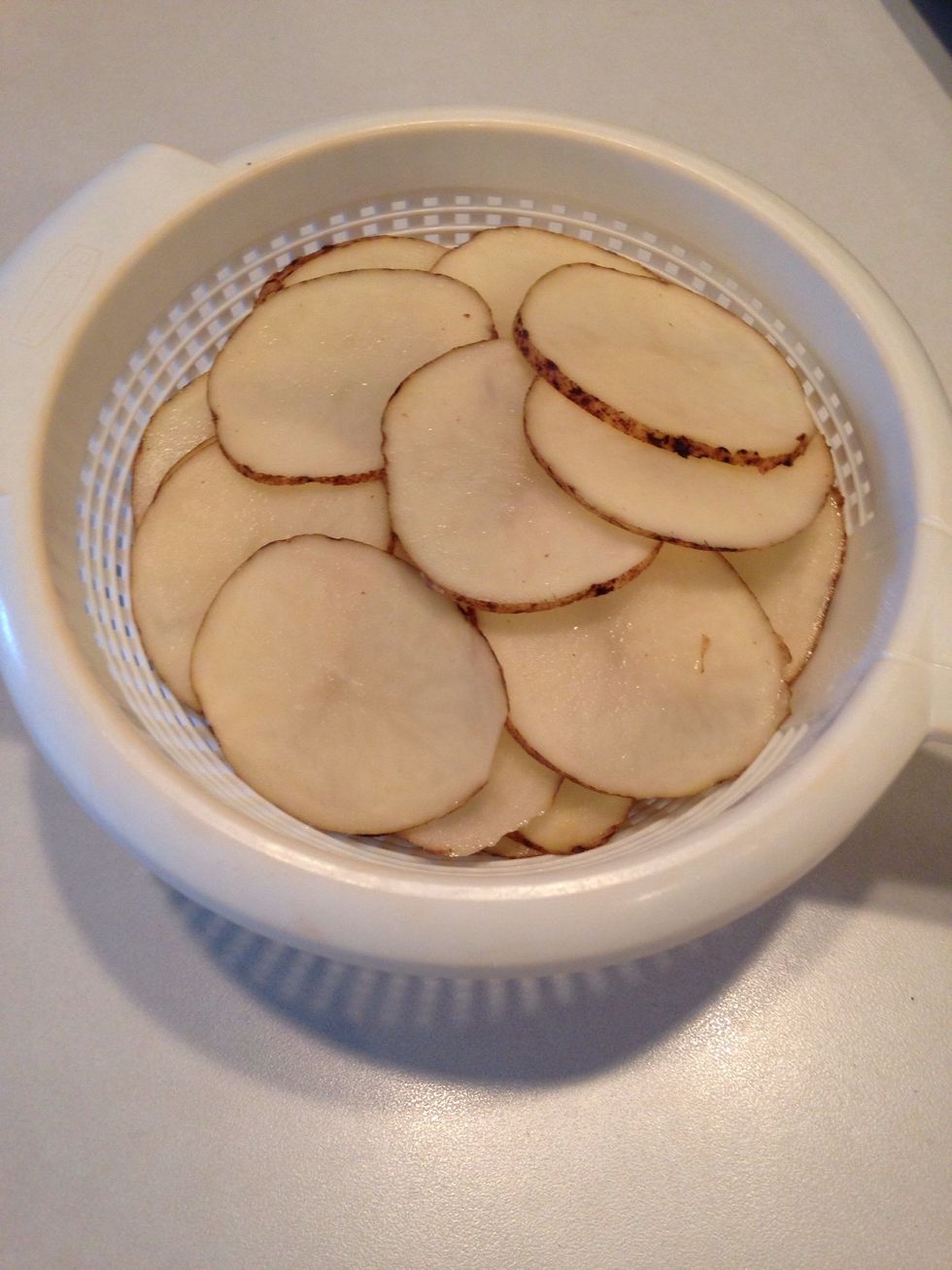 Slice potatoes. The thinner the slice, the crispier the potatoes will be and it will require more of the oil mixture to coat.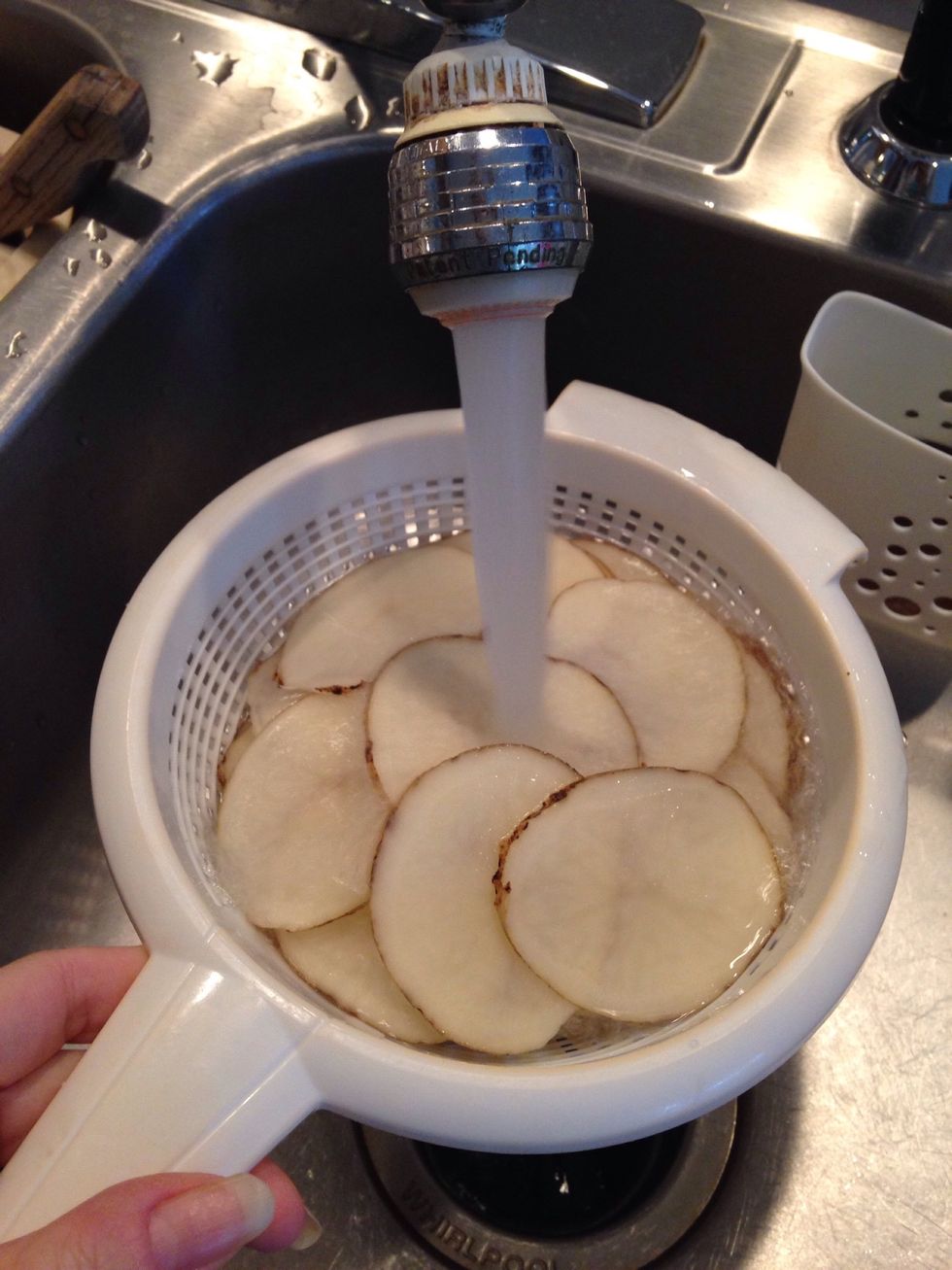 Rinse potatoes to remove starch which can make the potatoes mushy and fall apart when baking.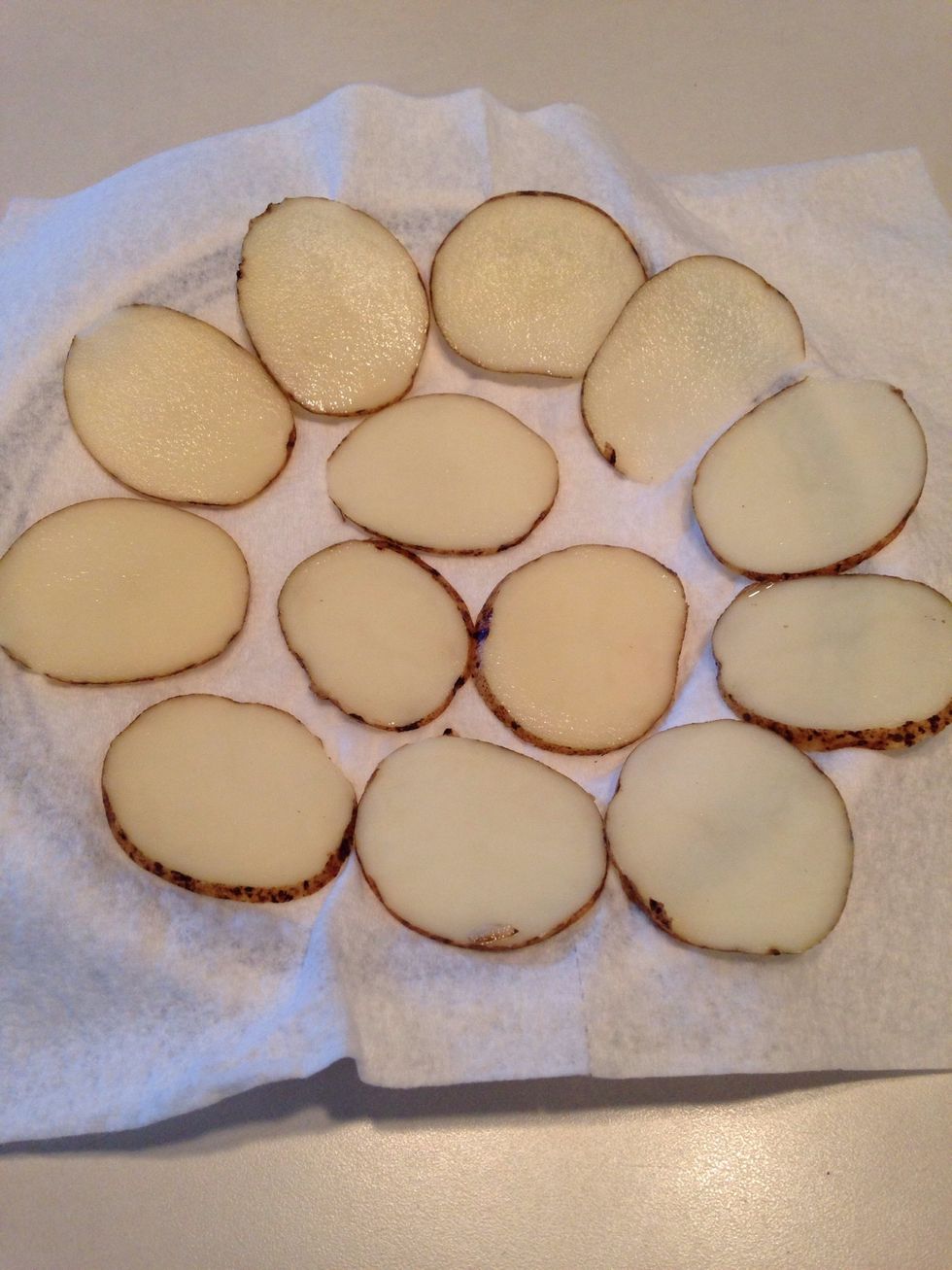 Line a plate with a paper towel and place a flat layer of potatoes on top.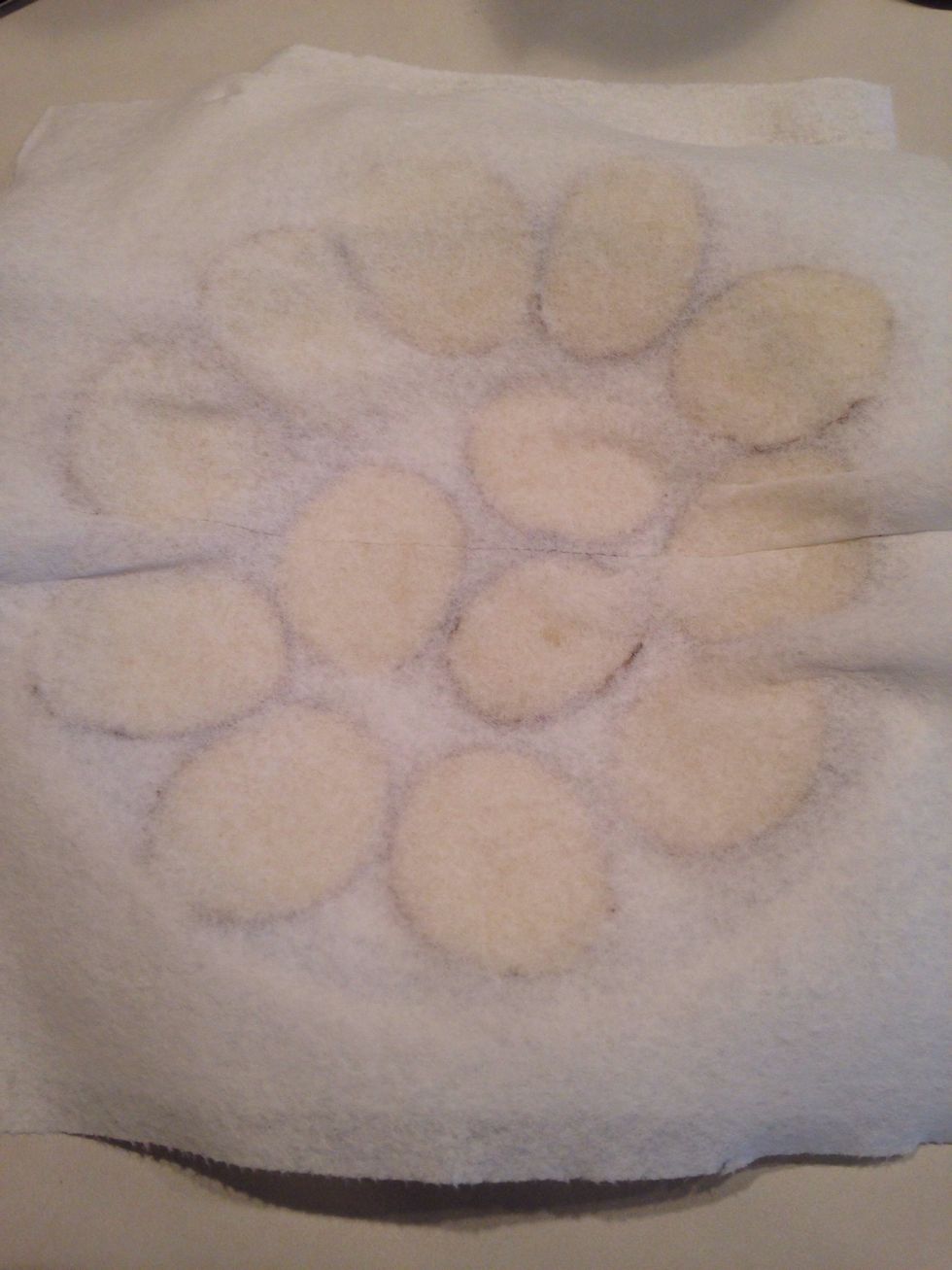 Cover with another paper towel and repeat Step 6 with another layer. Keep doing this until you have no more potatoes and the top layer is covered by a paper towel. (This helps to absorb excess water.)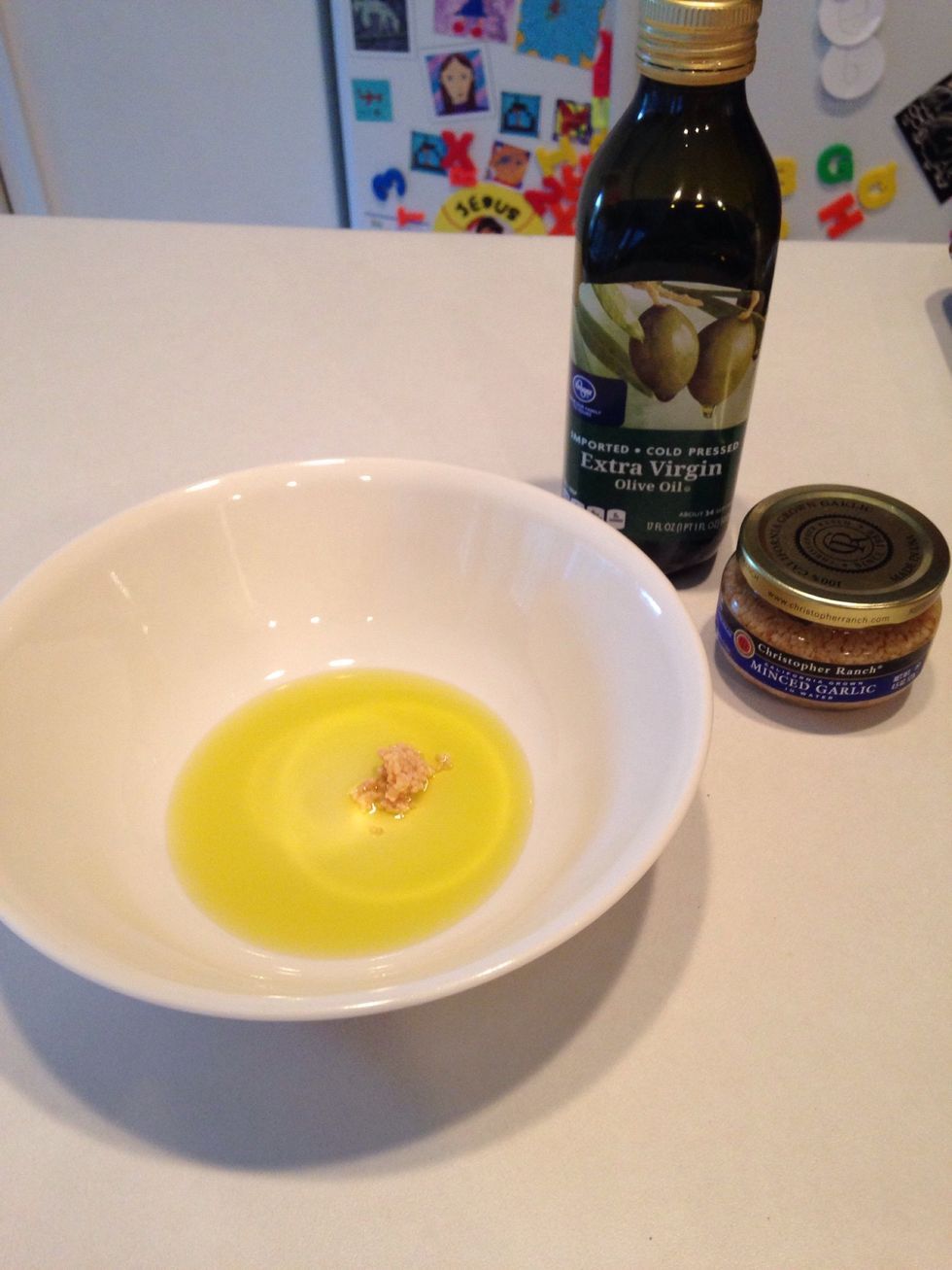 In a separate bowl, add 3 Tbsp oil and 1tsp garlic.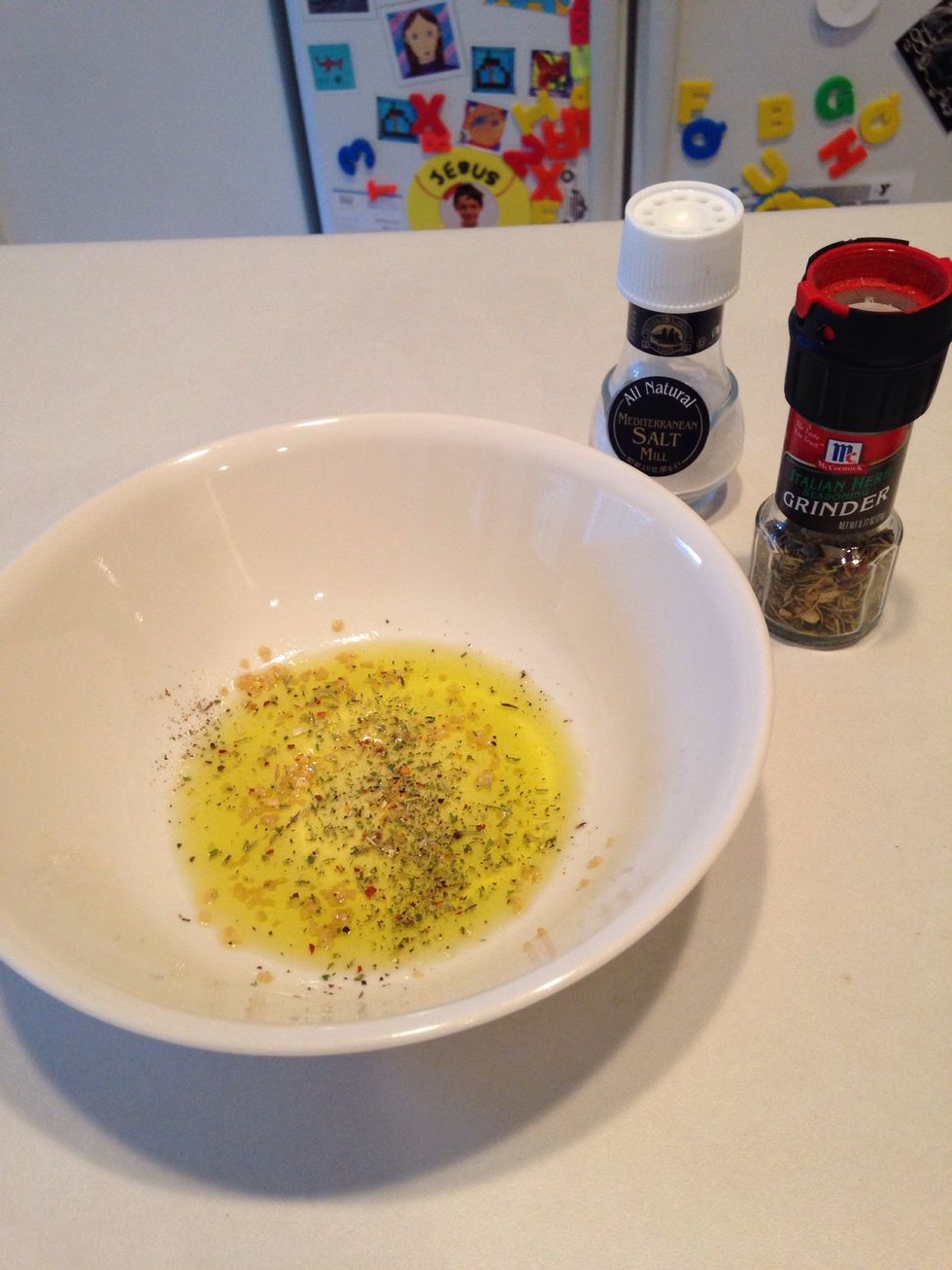 Add some salt and herbs. (This part is to your taste; I have an herb grinder which makes this step a breeze!) Mix well.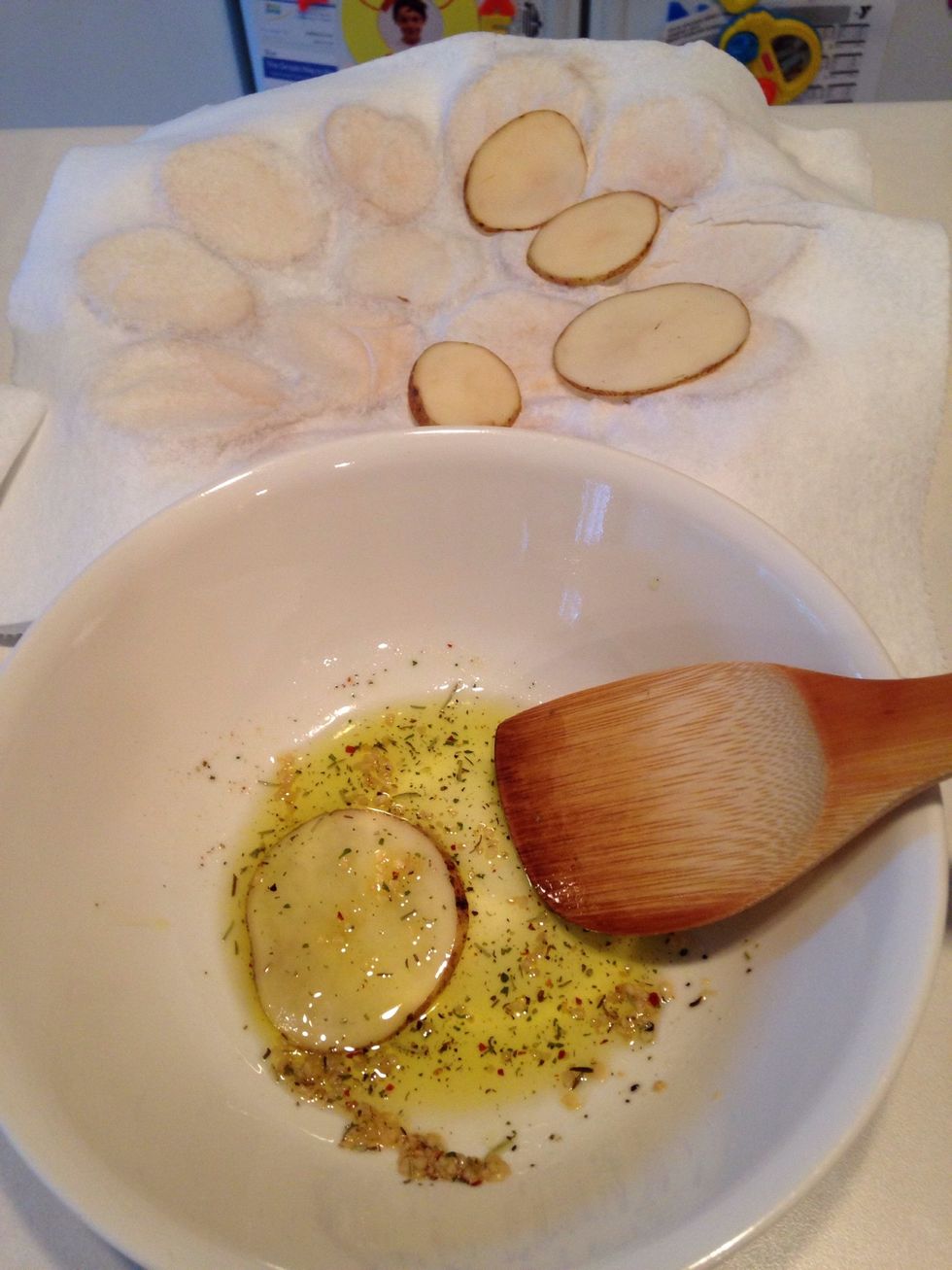 Add a potato slice and coat on both sides. Place potato on foil-lined pan.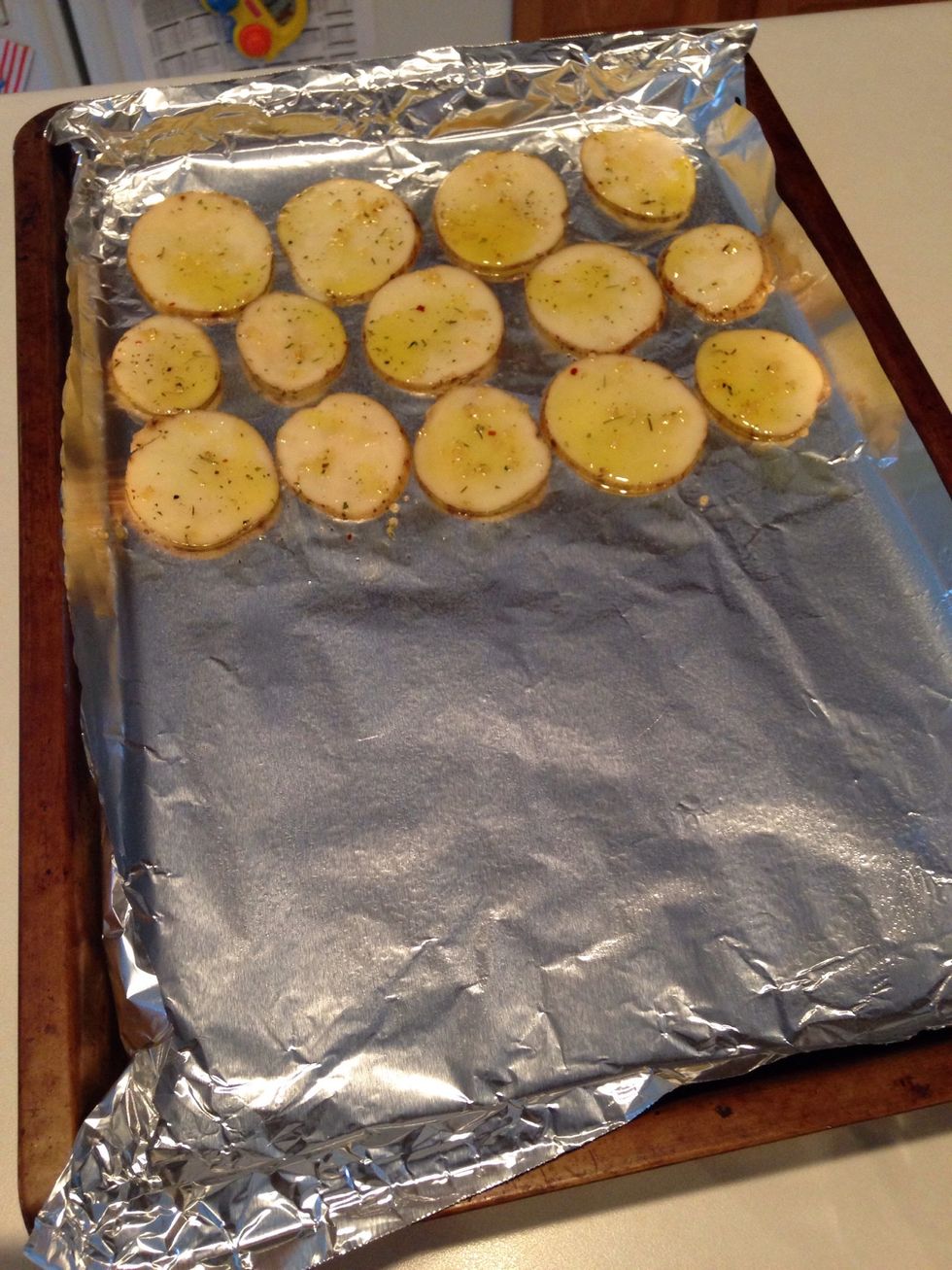 Keep adding potato slices until pan is full. If you sliced your potatoes thin like mine, you might need 2 pans.
Add pans to oven and bake for 10 minutes. Remove from oven and flip each potato slice.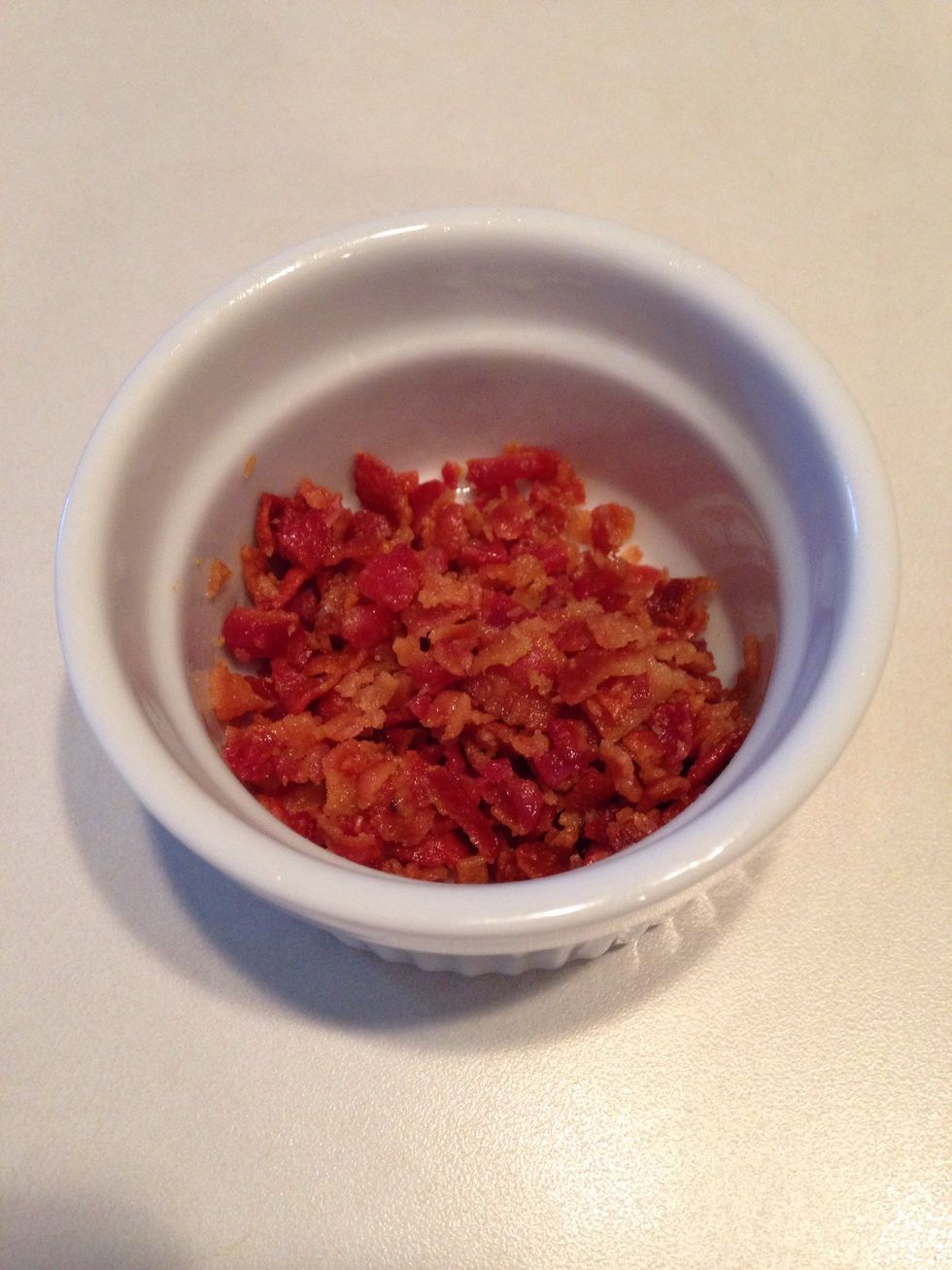 Crumble cooked bacon.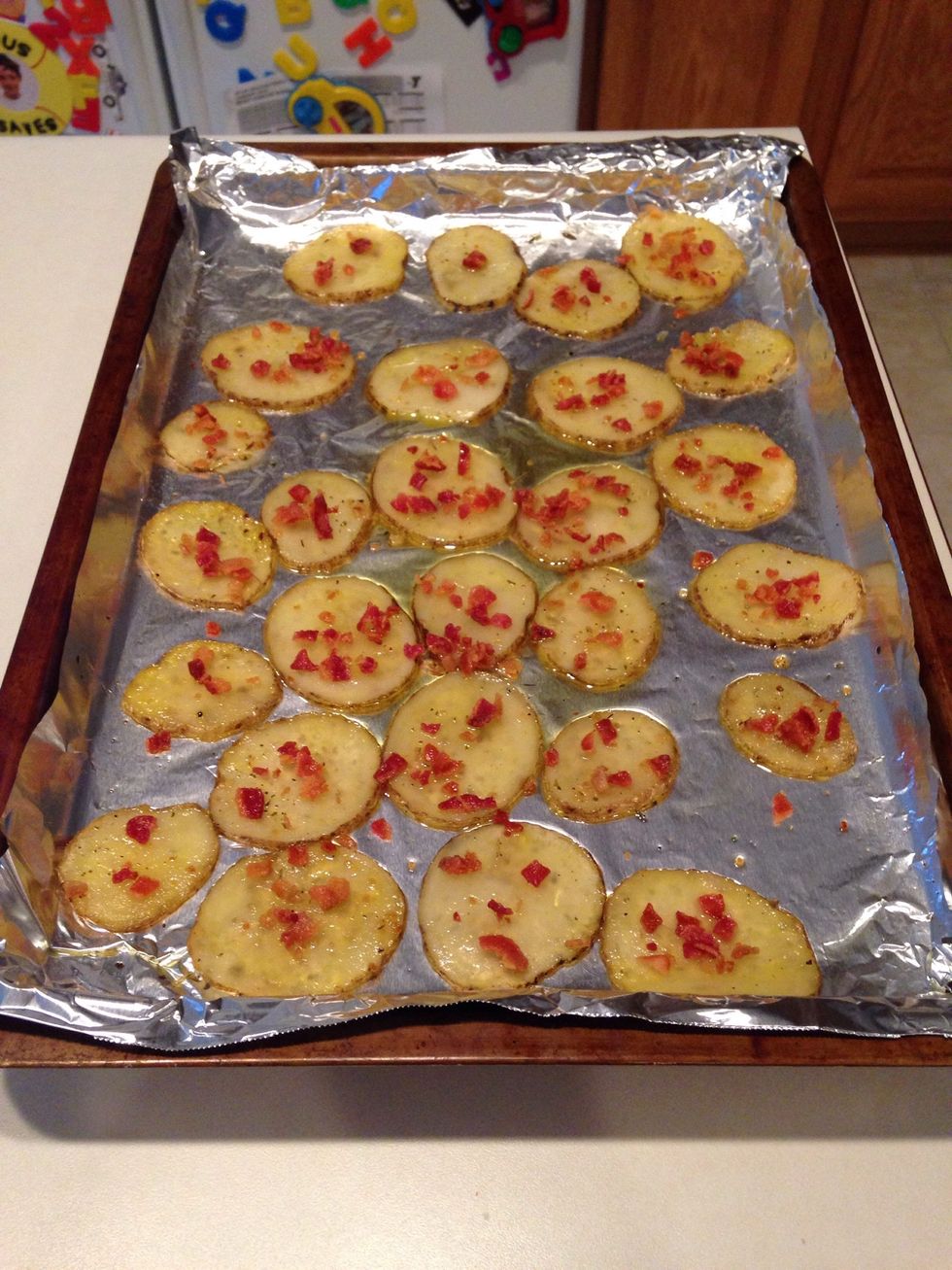 Sprinkle bacon on top of potatoes. You can add cheese, too, just don't let it burn. (This step is optional). Return to oven and bake another 10-15 min or until edges of potatoes start to brown.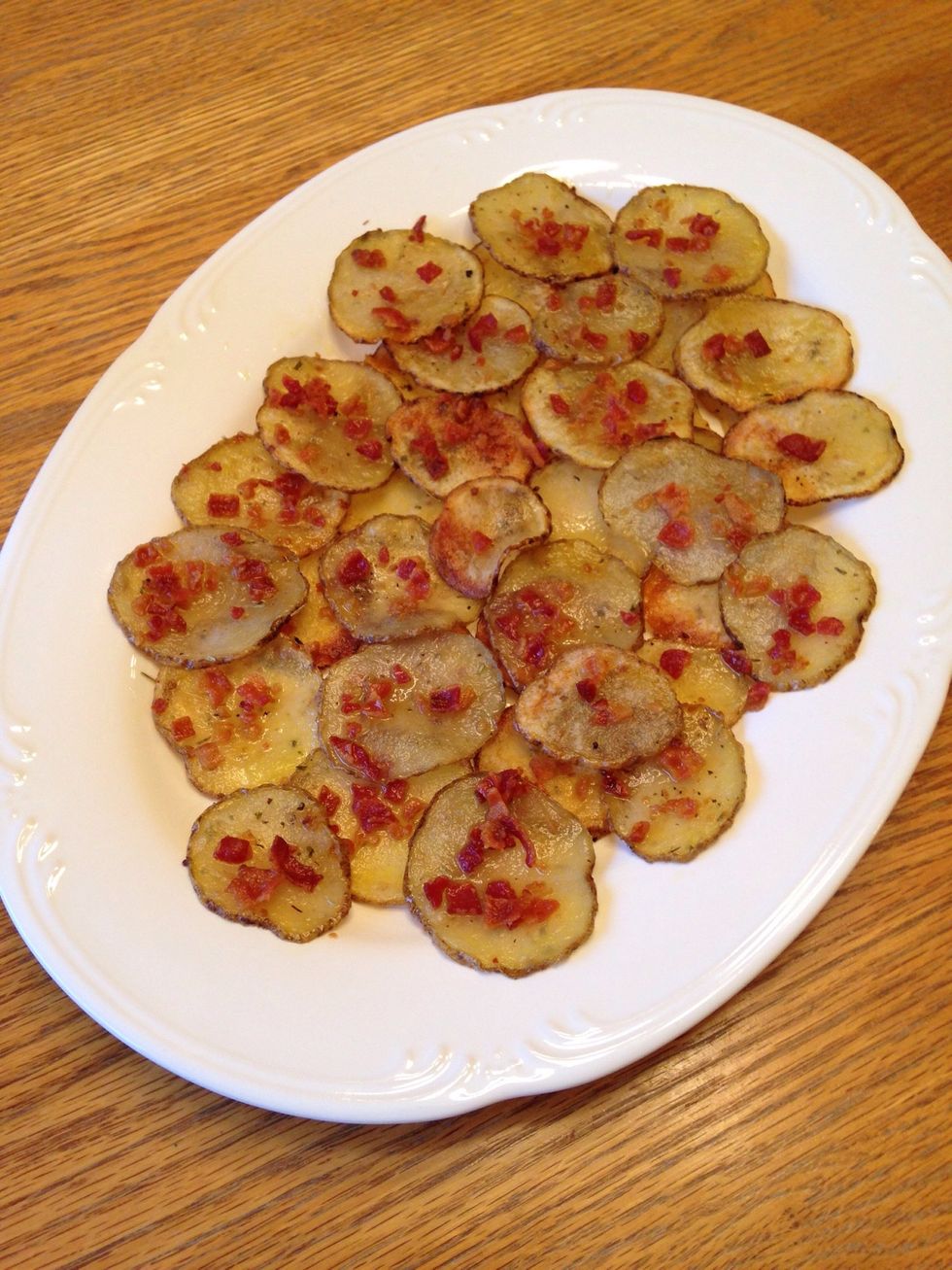 Remove from oven and transfer to a serving dish. Serve and enjoy!
2.0 Whole baking potatoes
0.0c Extra virgin olive oil
5.0tsp Minced garlic
Salt
Chopped herbs (dried or fresh)
4.0 Bacon slices, cooked and crumbled (optional)
Cheddar cheese, shredded (optional)
No stick cooking spray
Baking pan(s)
Paper towels
Strainer
Aluminium foil