Wash the potatoes and cut out any bad spots.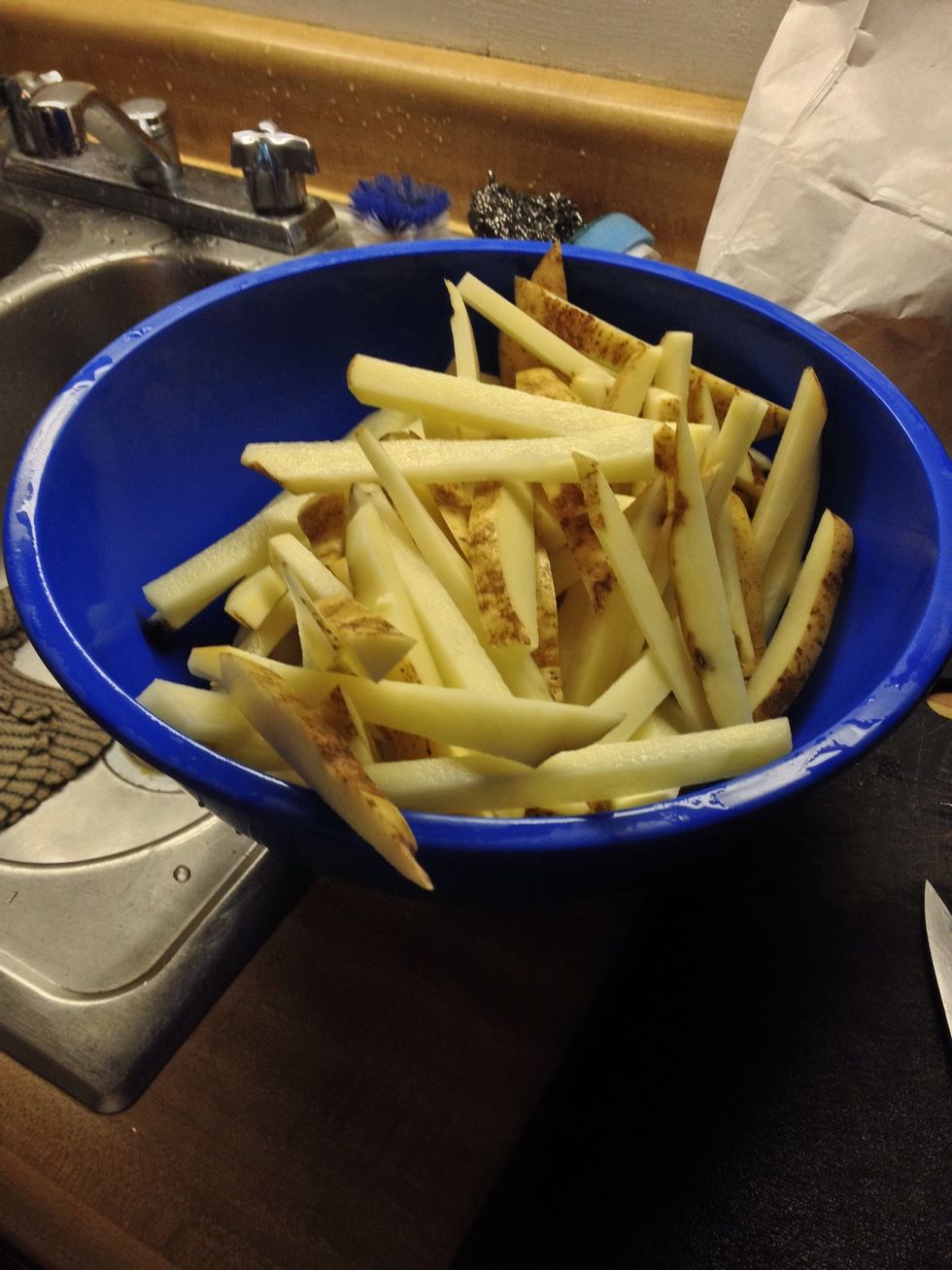 Slice potatoes in strips. I have no idea if these are a half inch, so just slice them into the size of strips that you prefer.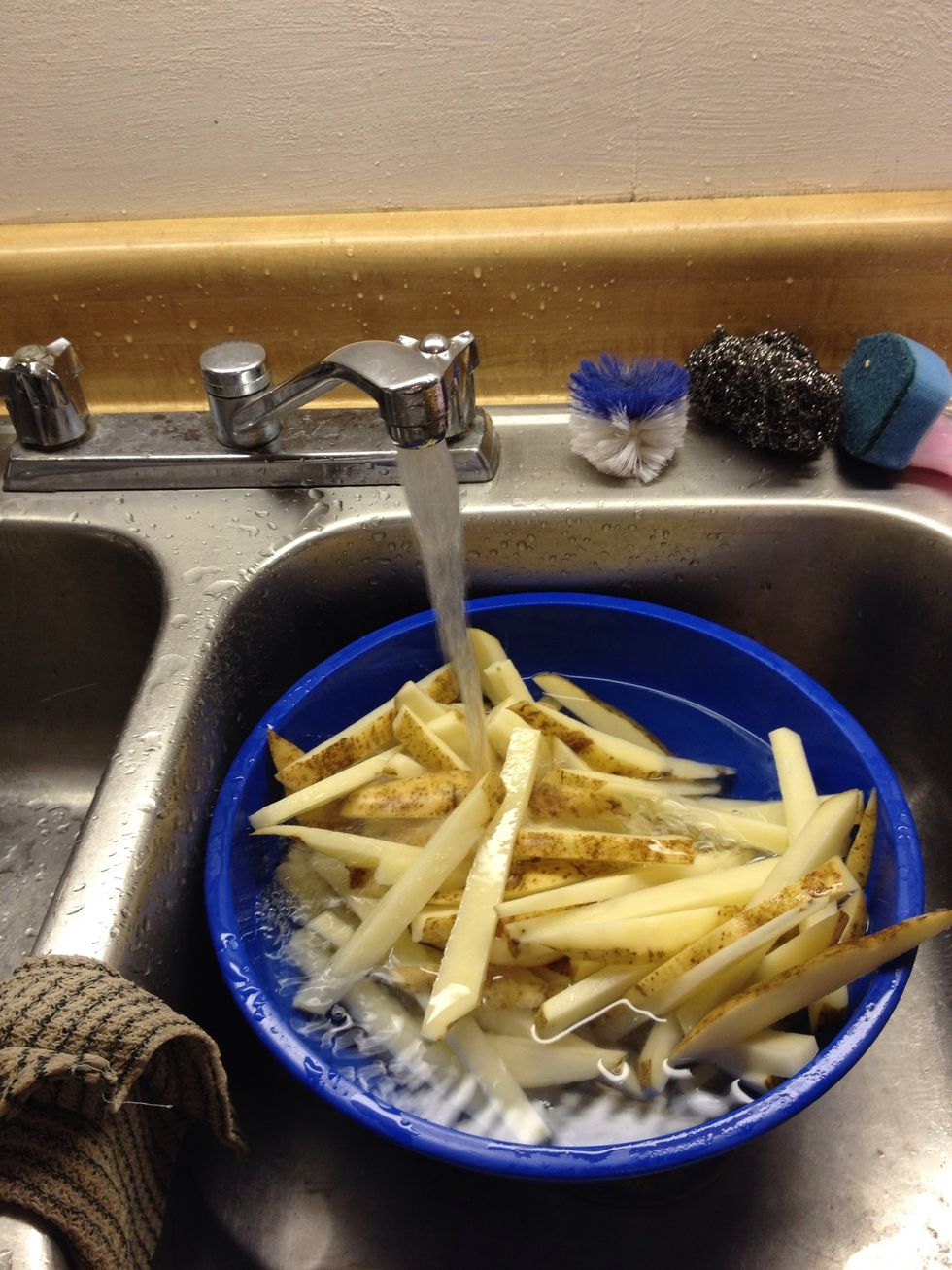 America's Test Kitchen has taught me that washing cut potatoes is a good thing to do so the starch doesn't make them sticky. (Best cooking show ever, FYI.)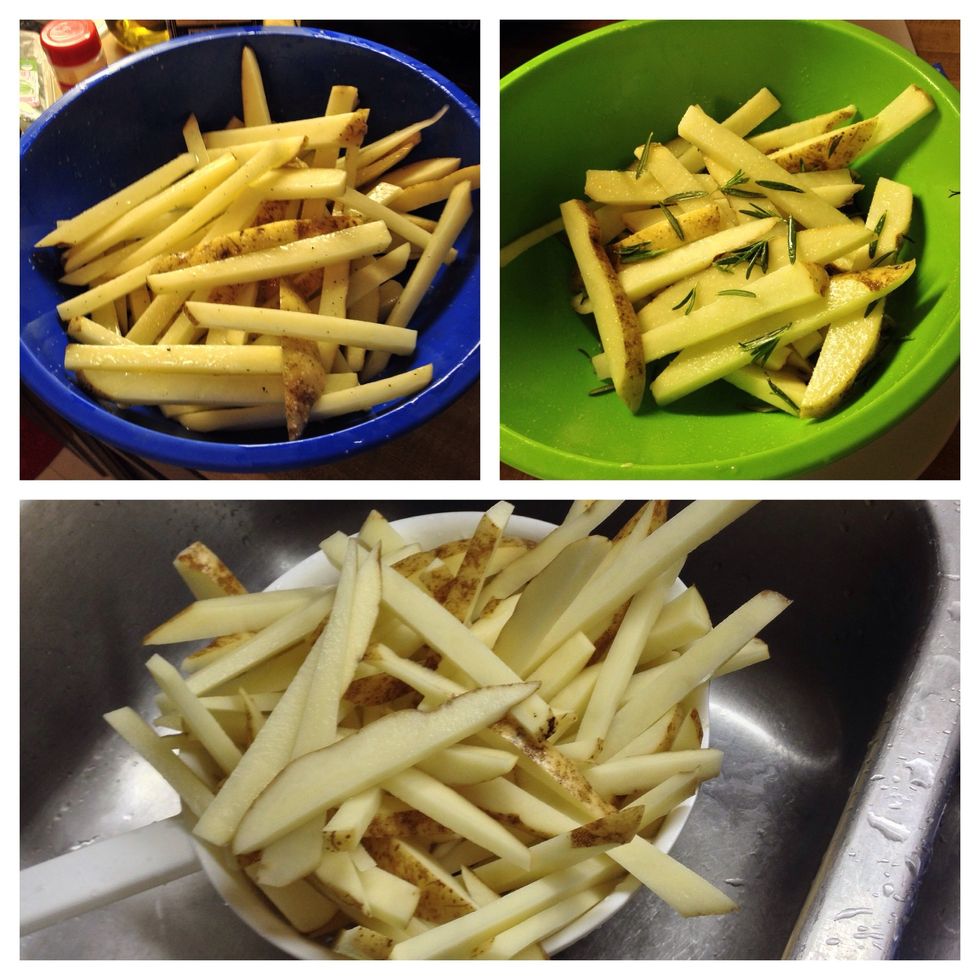 Drain fries then put in bowls to mix with spices. I did salt&pepper fries in one bowl and rosemary&garlic in the other. I was pretty generous with my spices; spice to your liking.
Spray non stick spray if using a cookie sheet otherwise the fries will stick.
Bake at 450 degrees for 25 to 35 minutes; until desired crispness. Serve and enjoy with French Dip (see recipe on snapguide) and Mexican Coca-Cola.
Giant Russet Potoes
Olive oil
Sea salt
Garlic salt
Pepper
Rosemary
Non stick spray