Zios Restaurant makes a wonderful Baked Formaggio! On special occasions we recreate this yummy appetizer for the family. A must have for us on Super Bowl Sunday!
287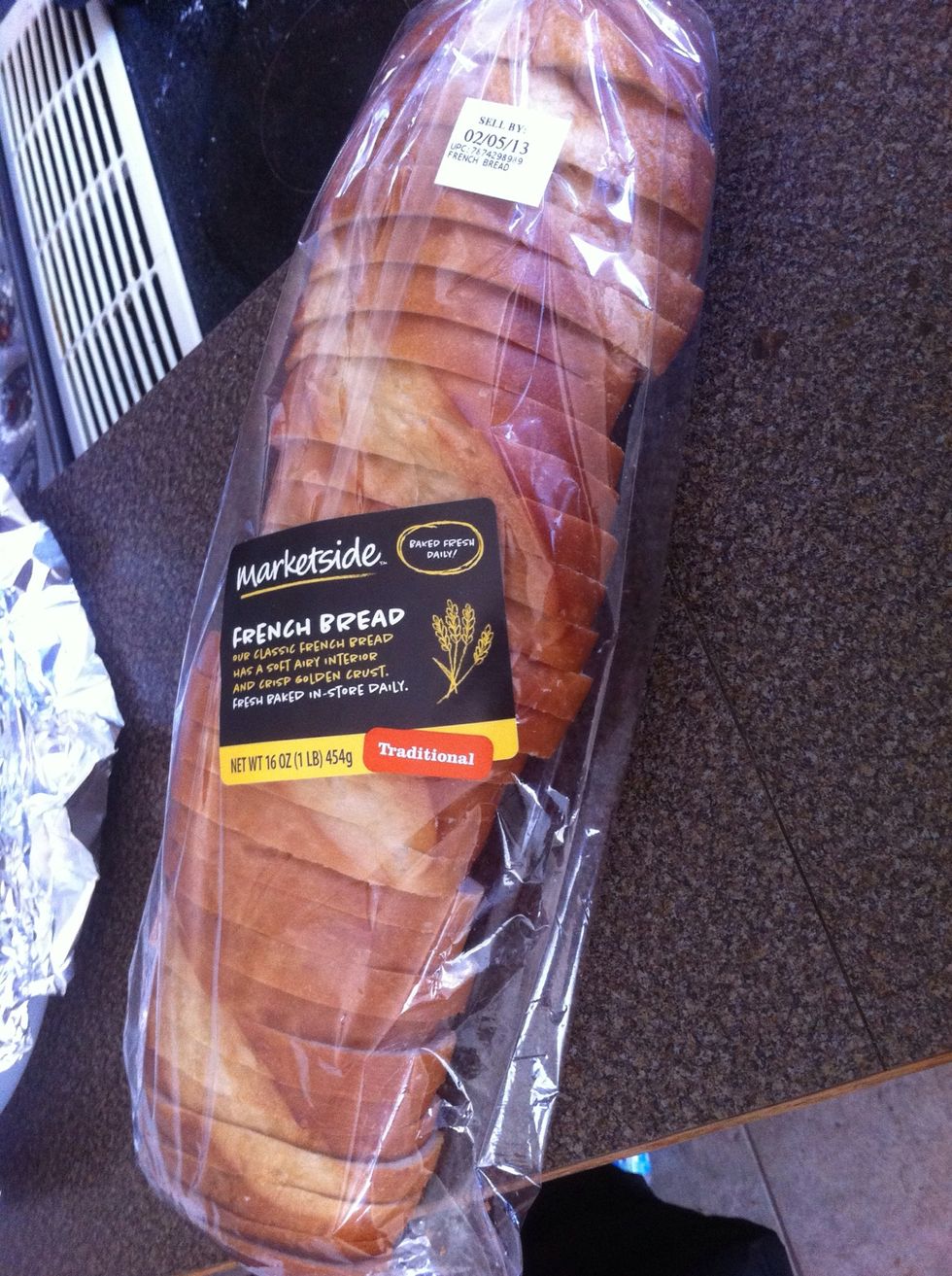 This is what we are going to use to eat the fermaggio with. Any flavored French bread would work. We really like the "everything" seasoned one.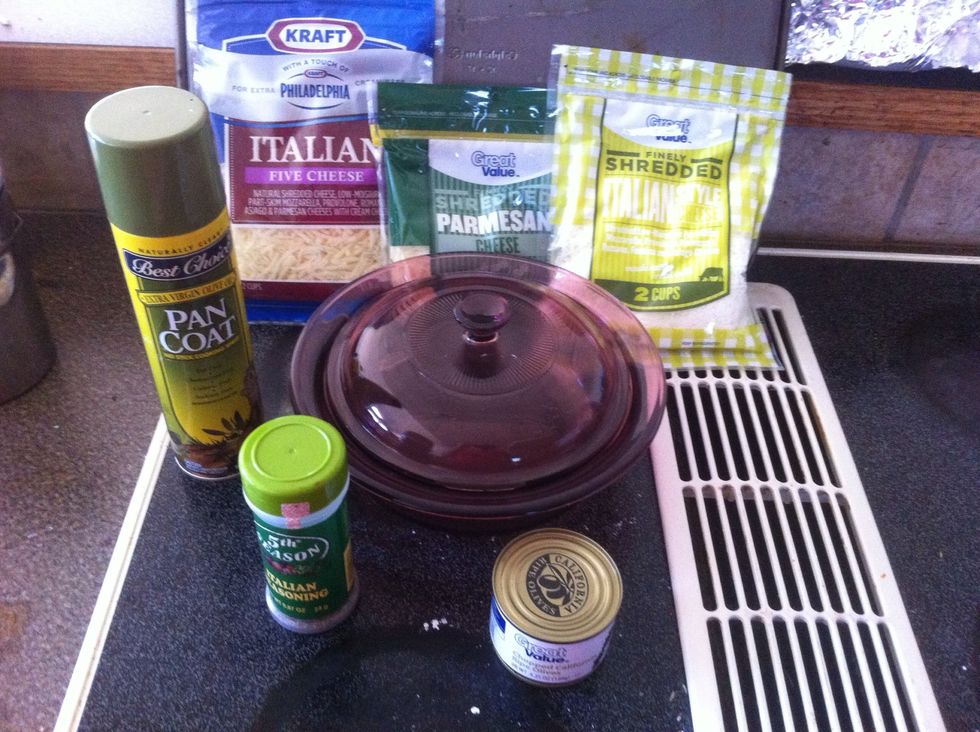 All the ingredients you will need.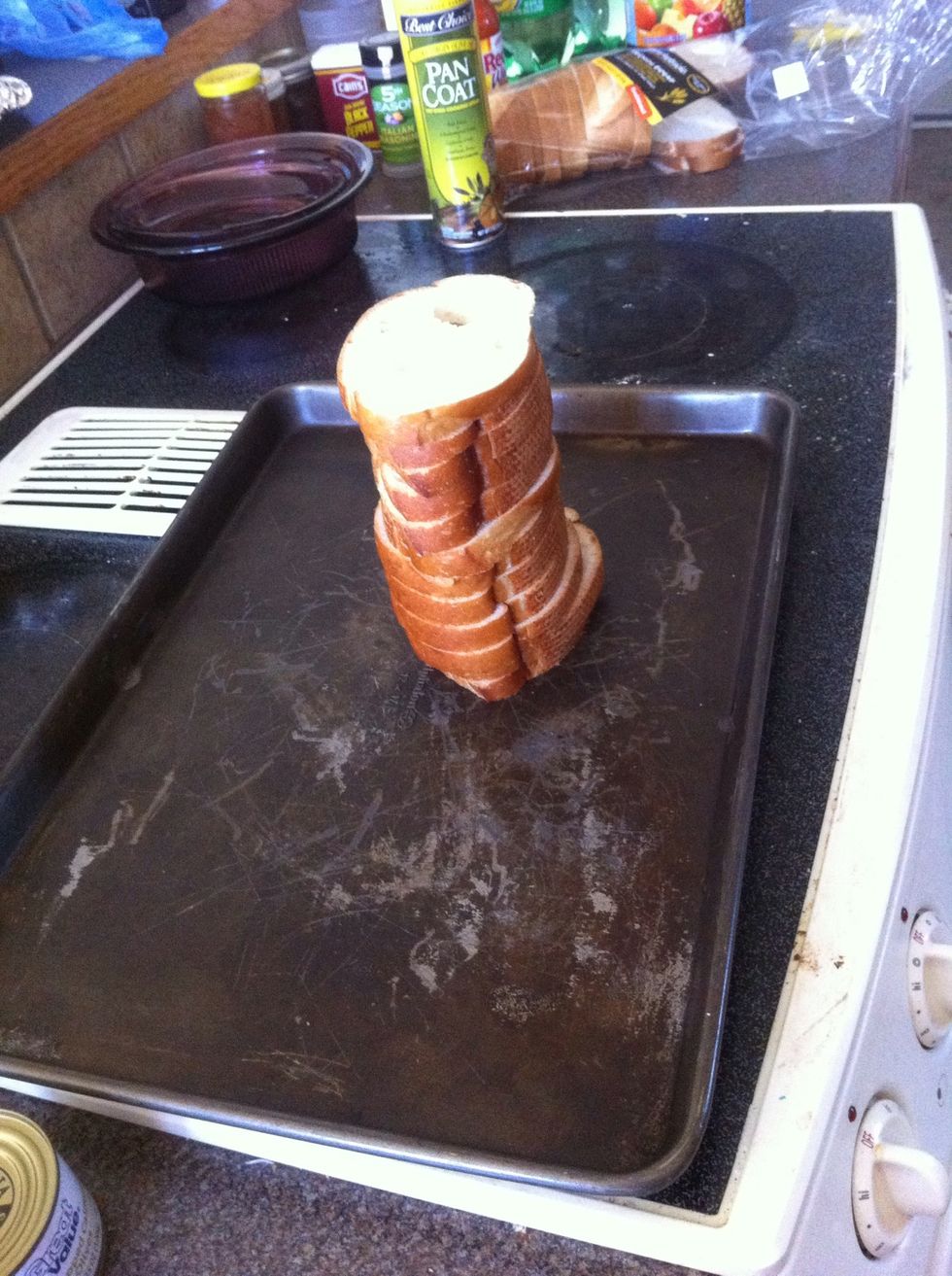 Line the bread up and cut them down the center (cut in half) 😊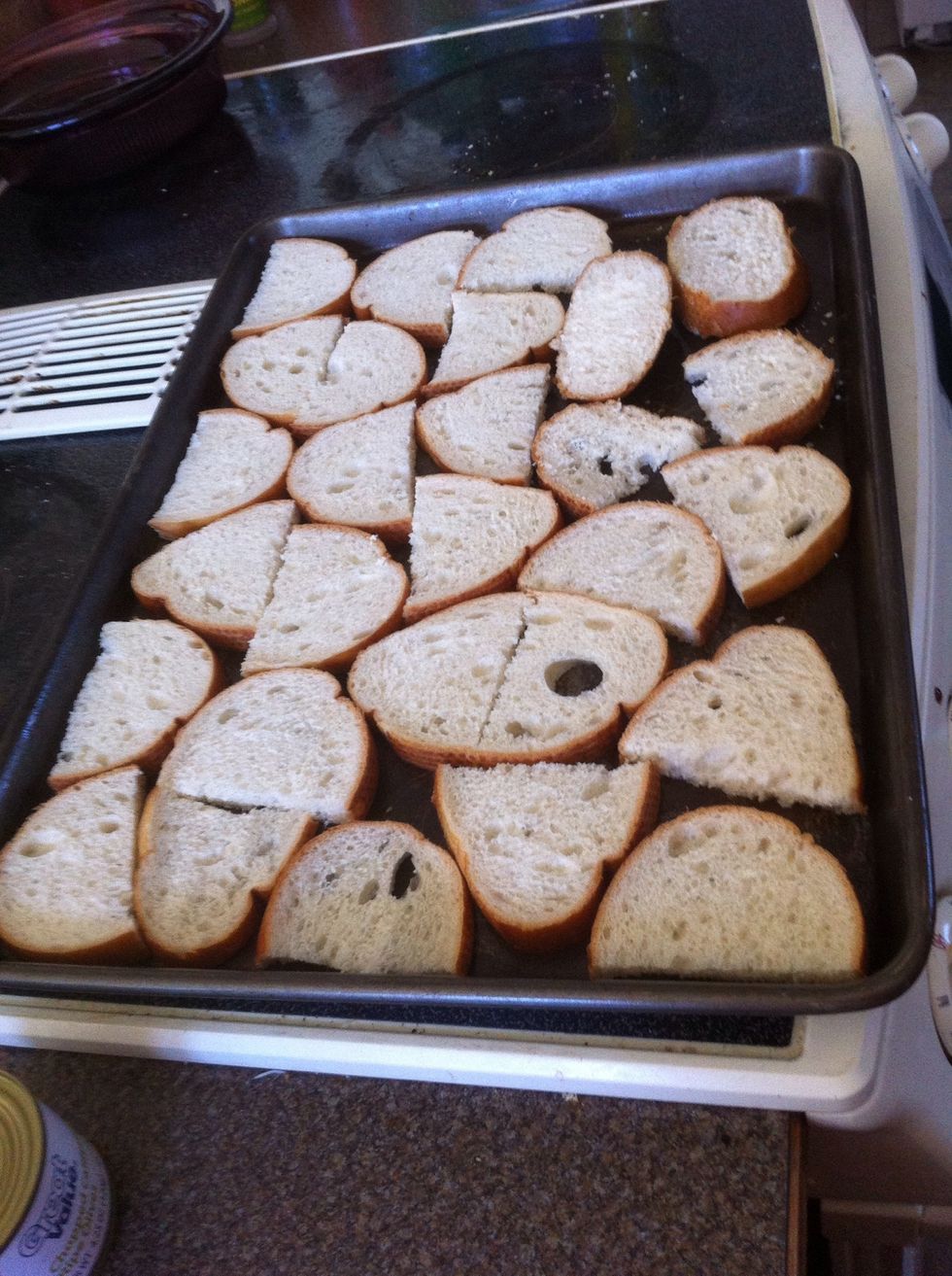 Spray the canned cooking spray on the sheet and lay out the bread in a single layer. Into the oven they go for approximately 10-12 minutes 250 degrees Fahrenheit. ➡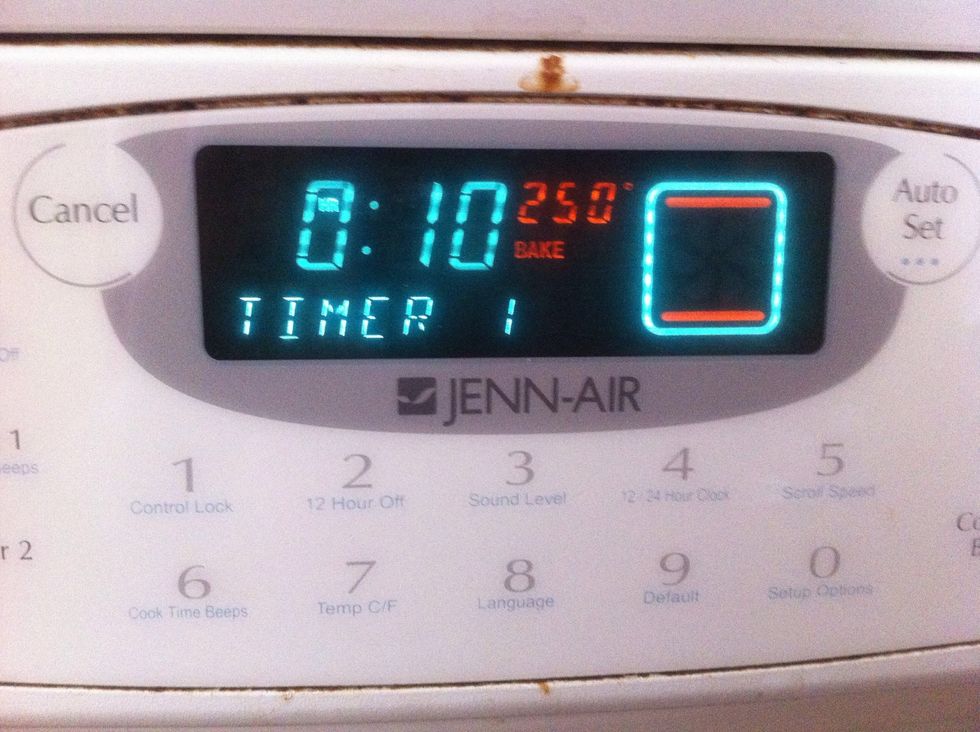 The goal is to make them hard and crunchy, not burnt. You may need to leave them in the oven a little longer or turn the heat up a bit. We ended up turning the oven to 400 and giving them 3 more min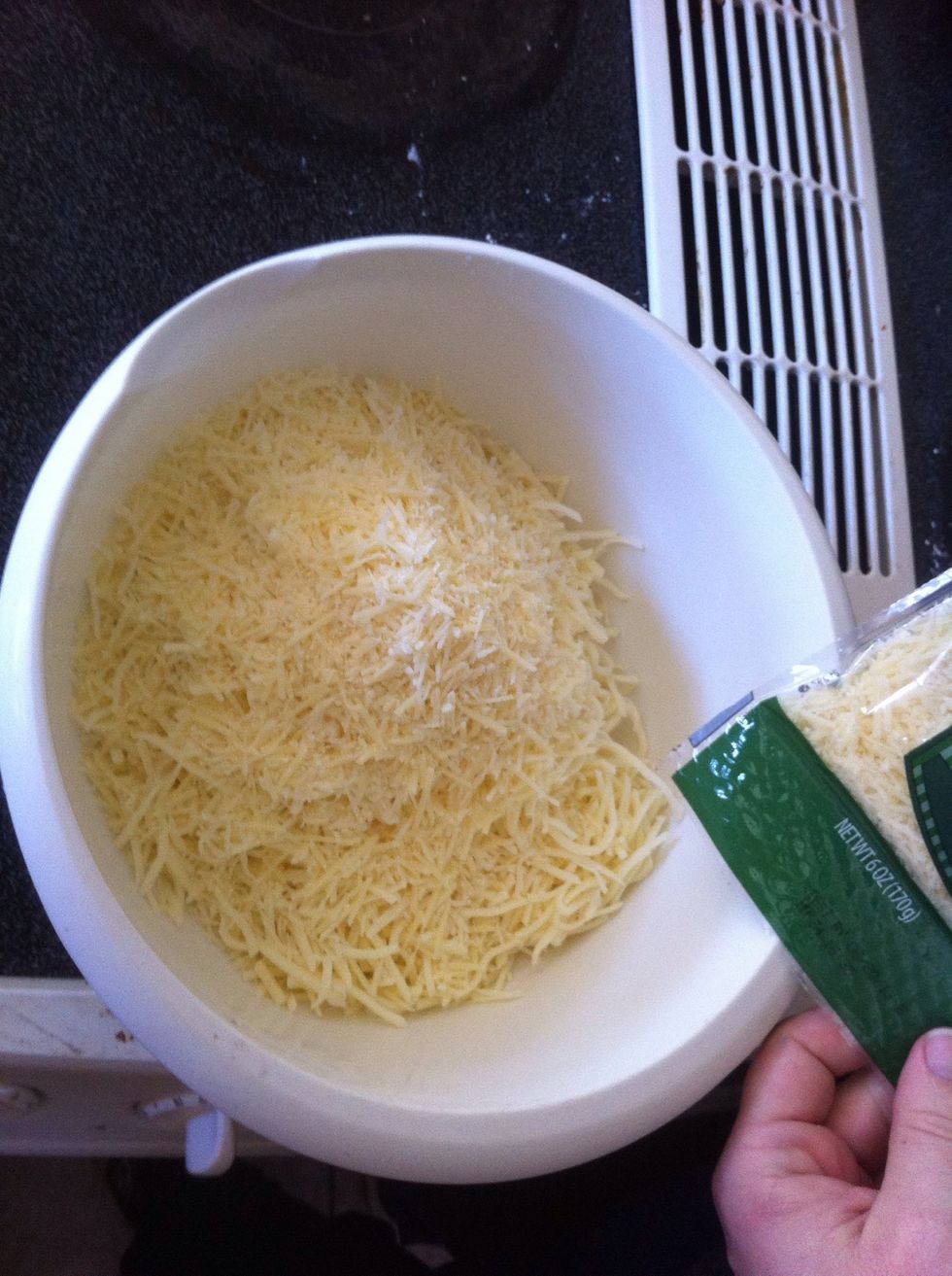 Add the Italian cheese to a bowl, add approximately 4oz of Parmessan cheese ➡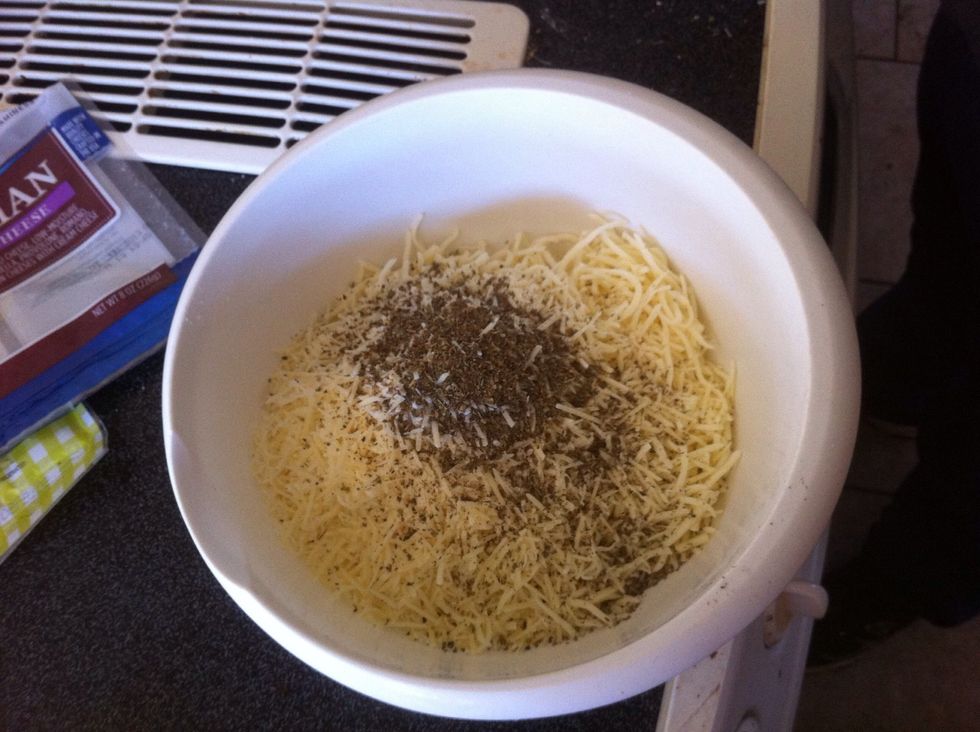 Add in your Italian seasoning ➡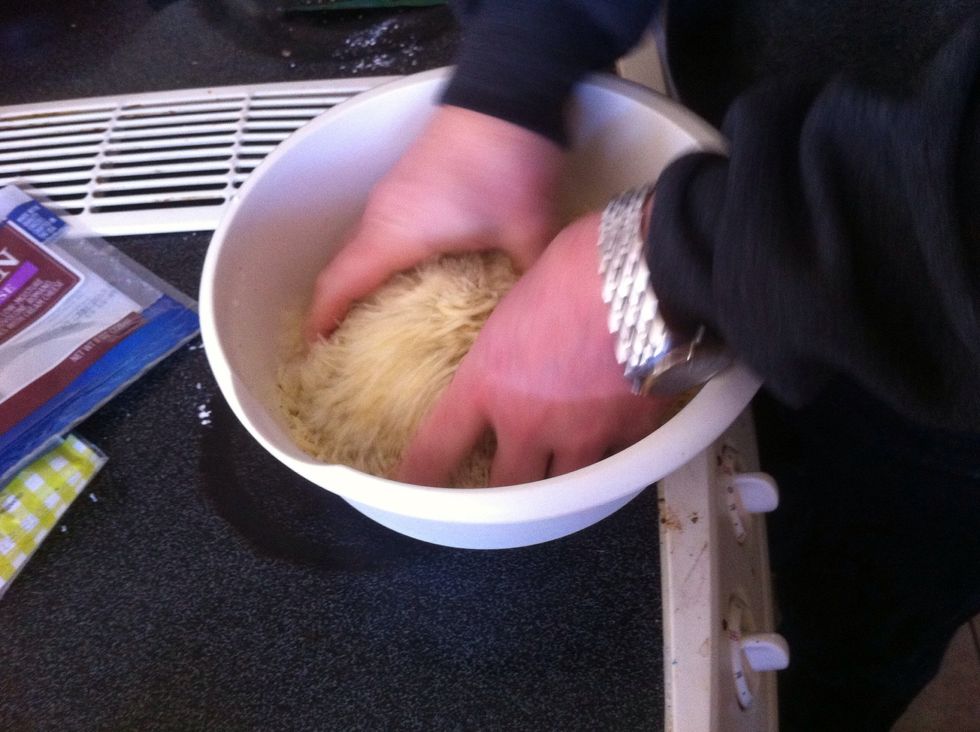 Grab a helper - and Mix Mix Mix 😝👍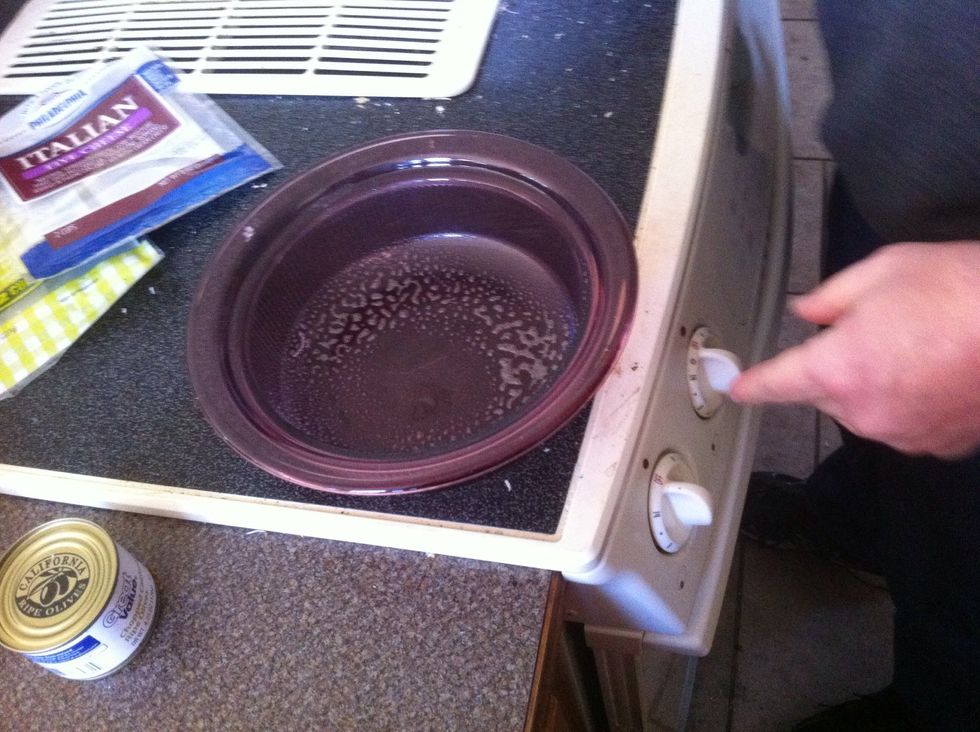 I've always only used a glass casserole dish, so I'm not sure if a metal one would work. Spray just a "little" bit of canned spray in the glass dish ➡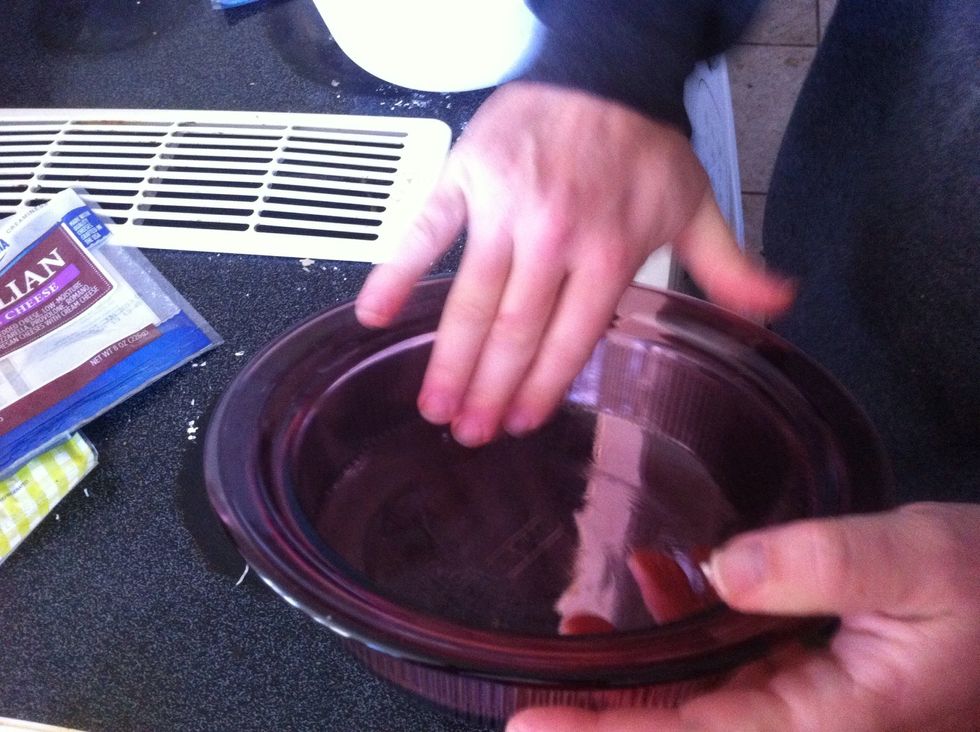 Use your "clean" finger to disperse the oil all around the dish.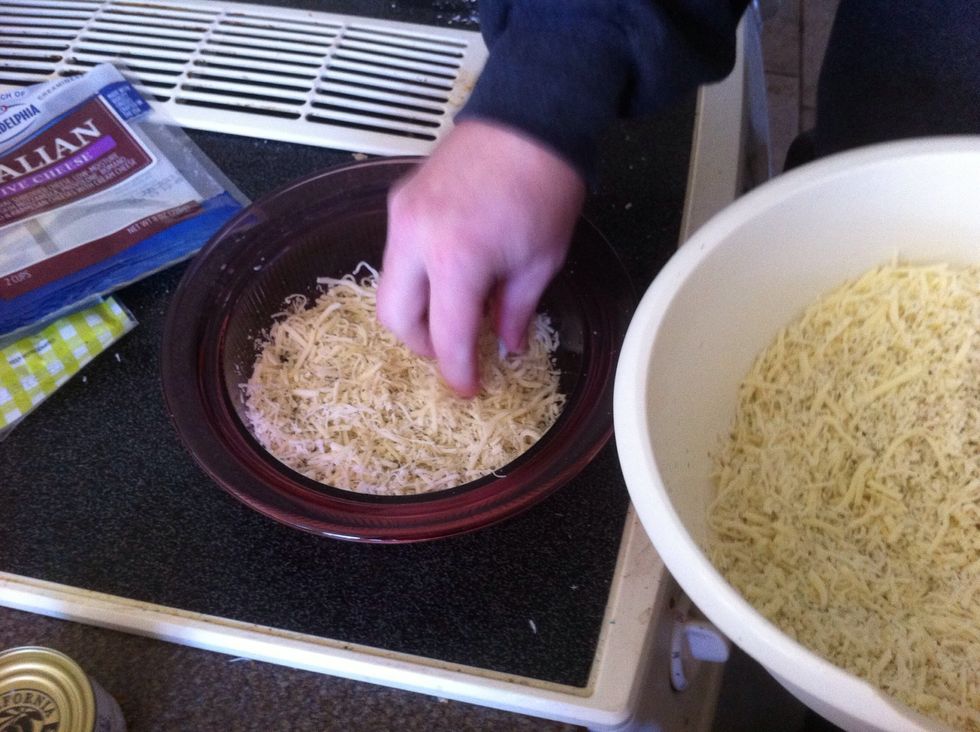 Add just a little bit of the cheese mixture to the bottom of the dish (about a 1/4 of a layer)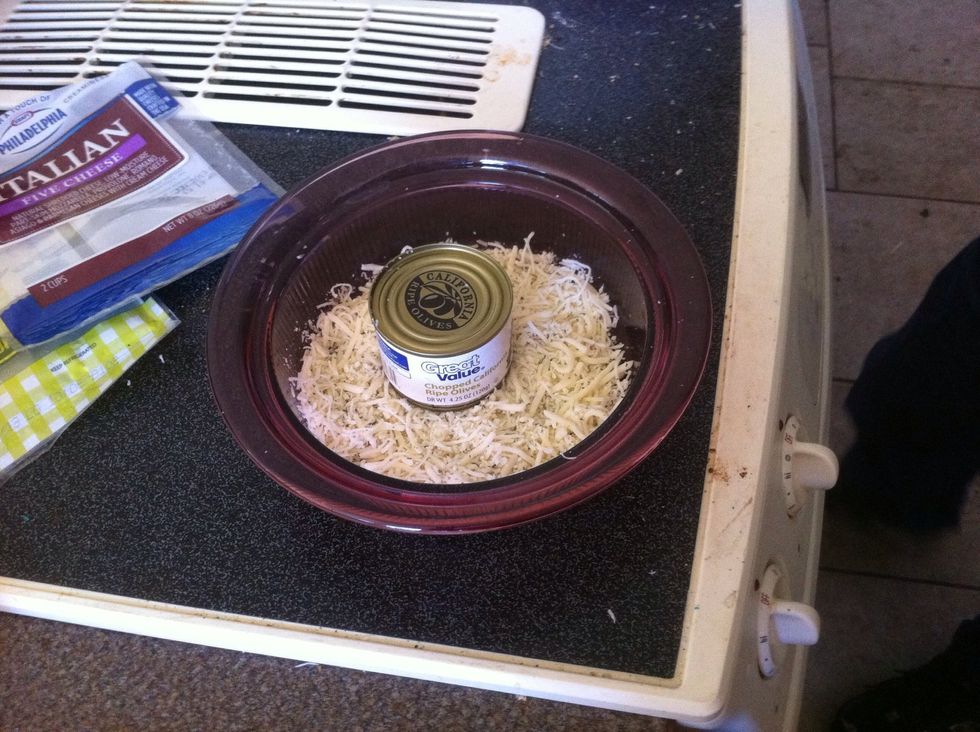 Put the unopened can of chopped black olives in the center of the cheese and ➡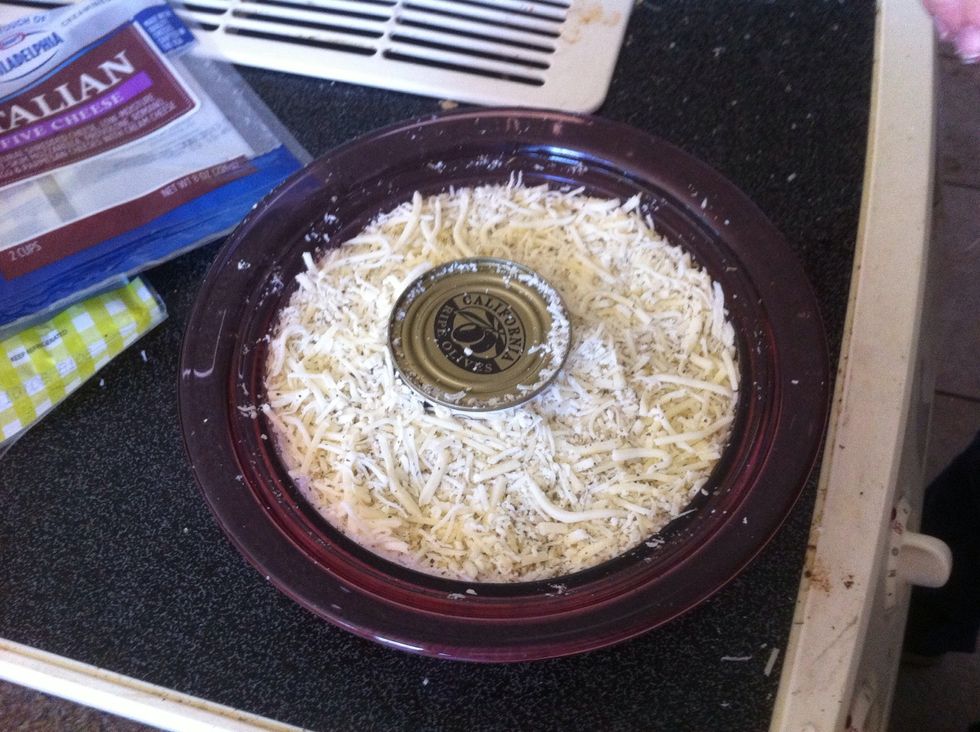 Start putting the rest of the cheese mixture around the can. When all the cheese is in the dish push down on the cheese and clean any extra cheese off the top sides ➡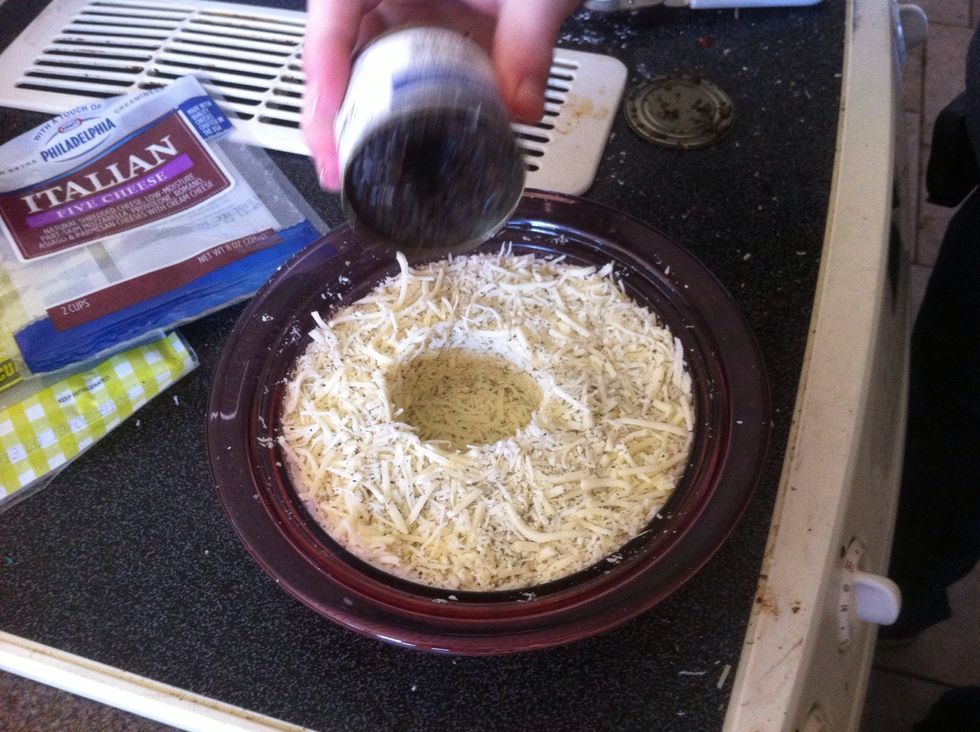 Remove the can leaving a nice well in the middle ➡
Drop the olives into the center hole 👍➡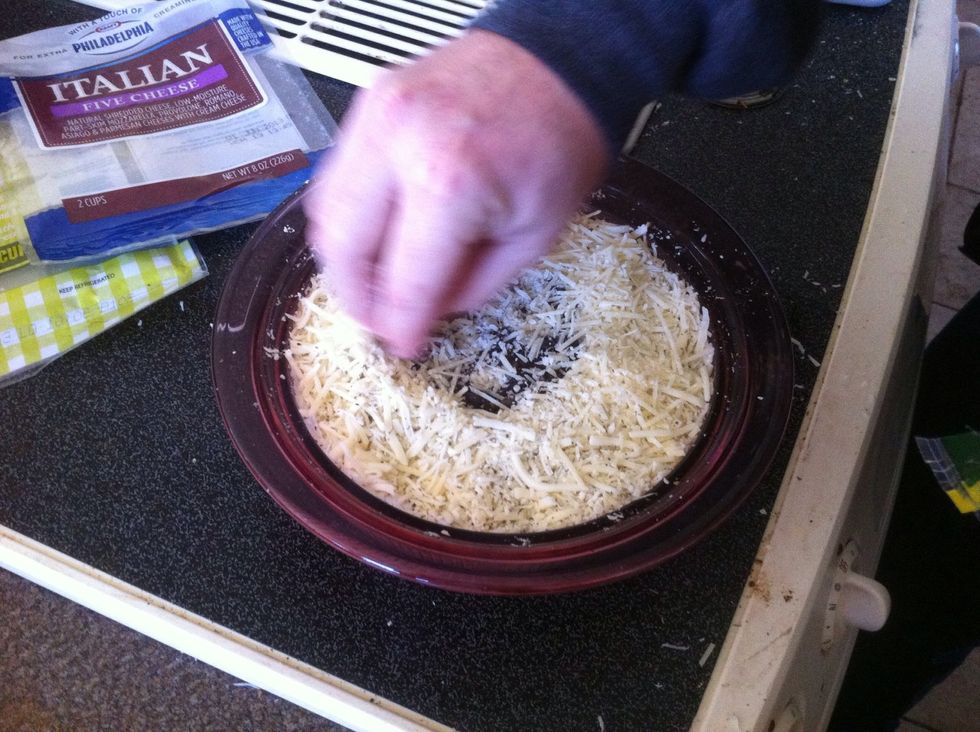 Press the olives down so that they are even with the pressed down cheese mixture. Sprinkle a little more Parmesan cheese on top .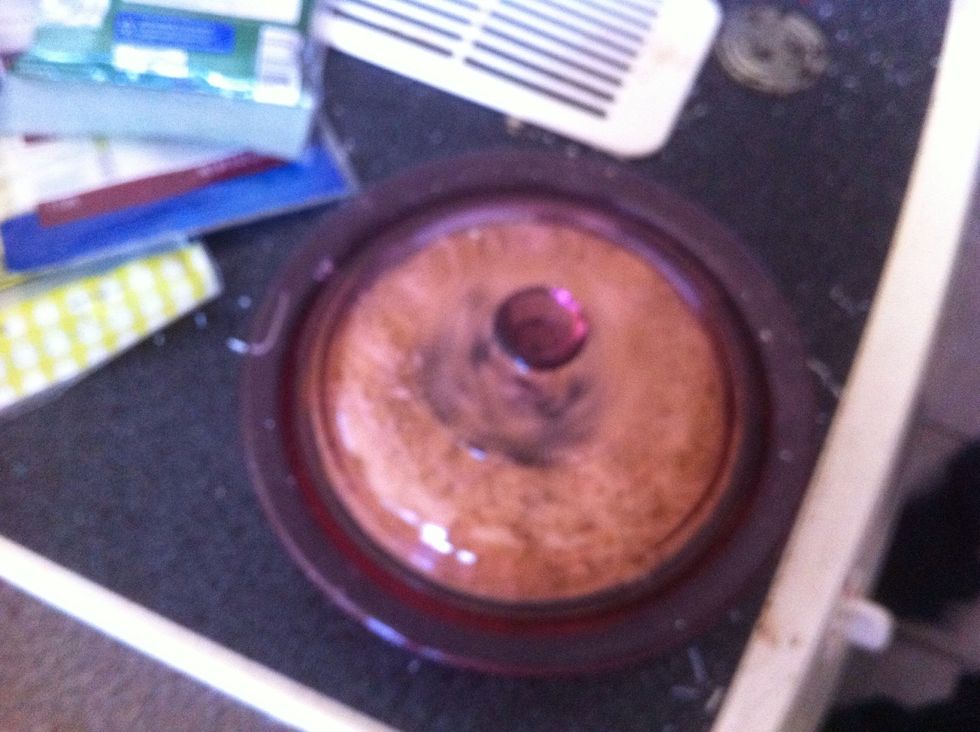 Place lid on...... And into the oven it goes 😁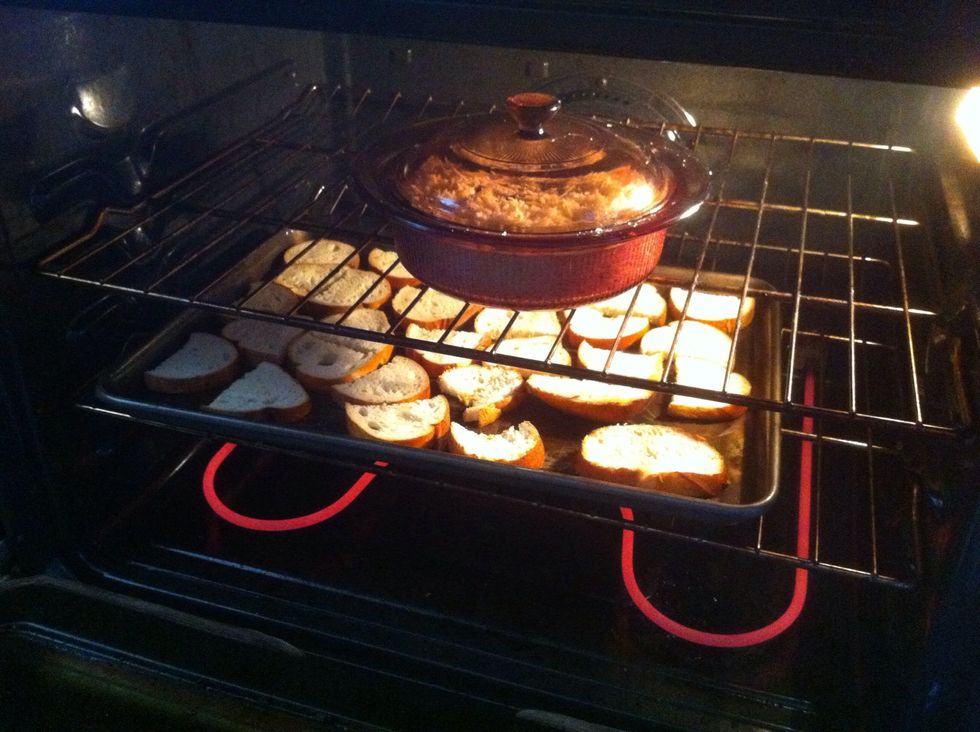 Cook the Fermaggio at 400 degrees Fahrenheit for 30 minutes..... At this point our bread was ready to take out of the oven.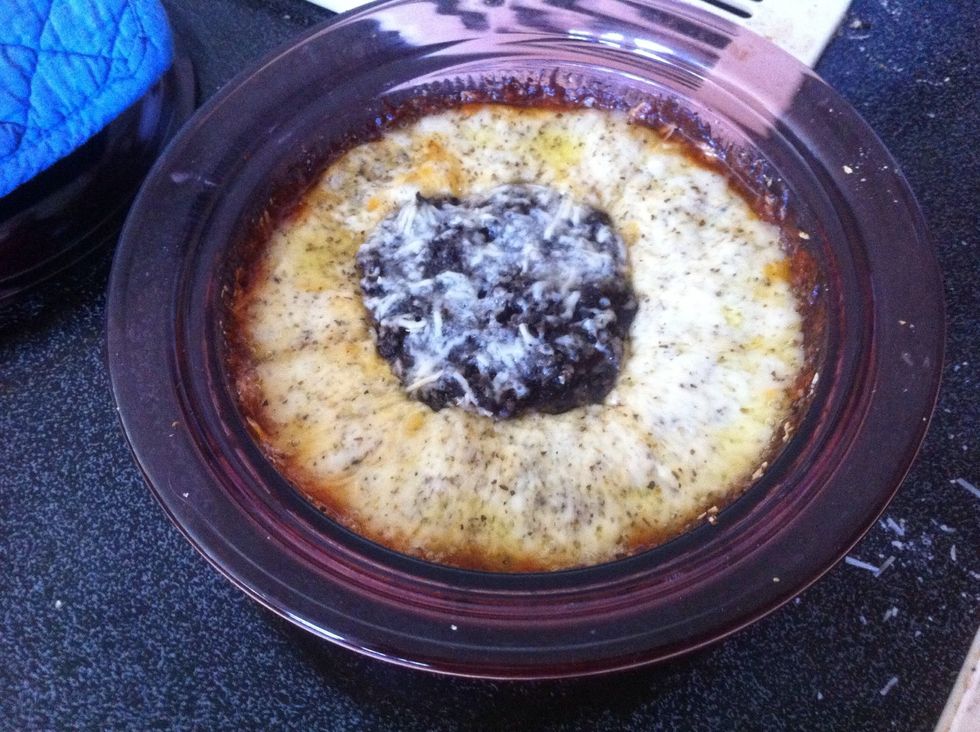 Fresh outta the oven..... Yay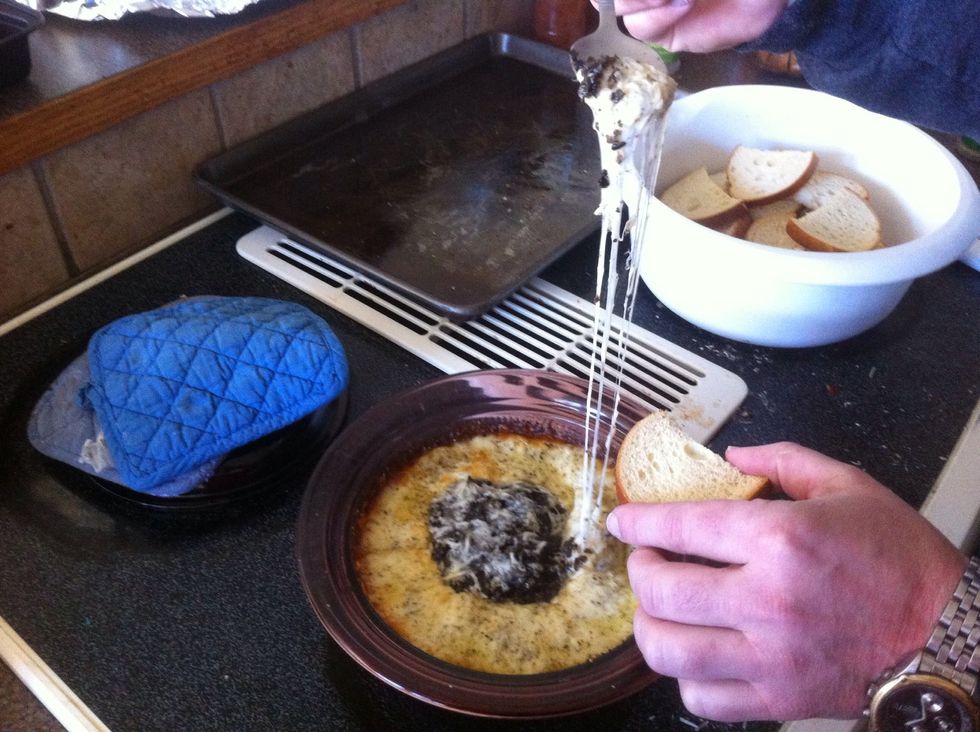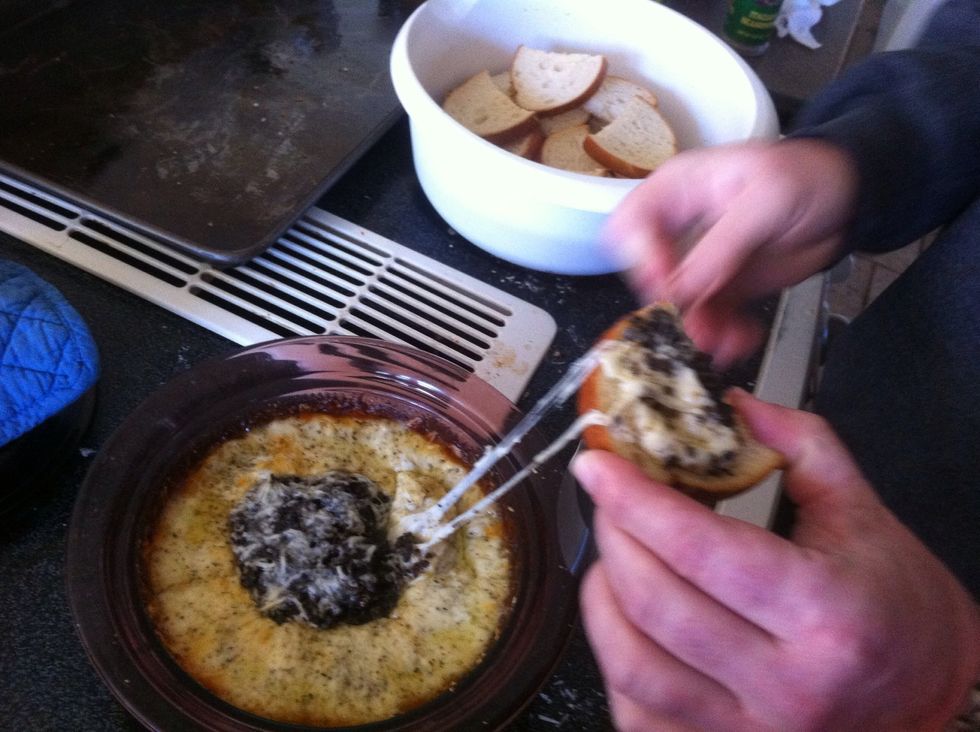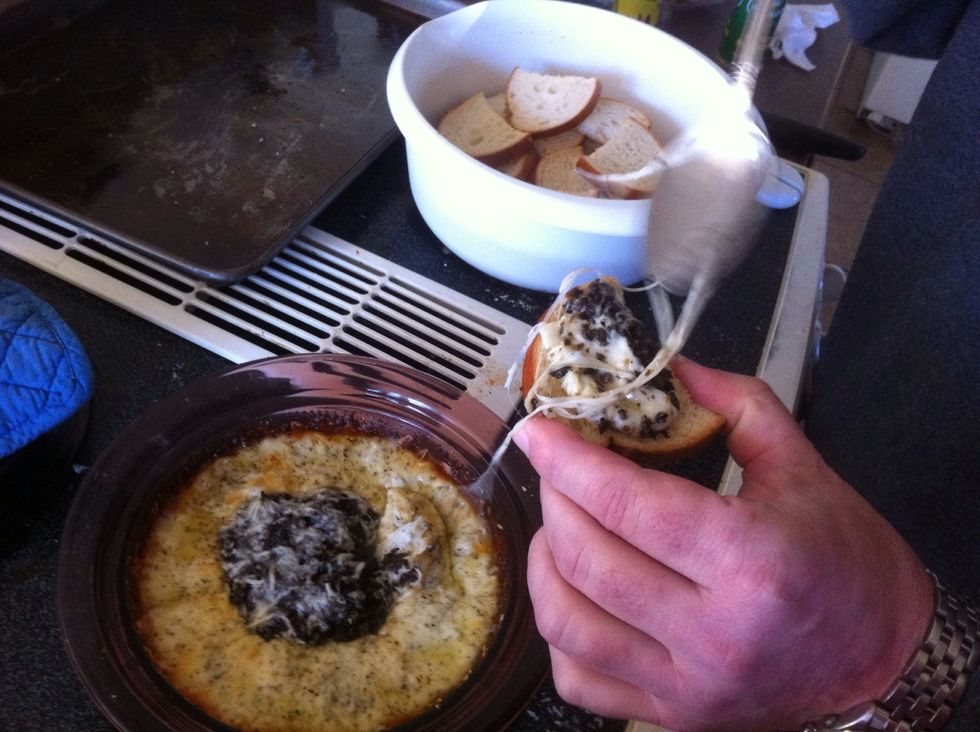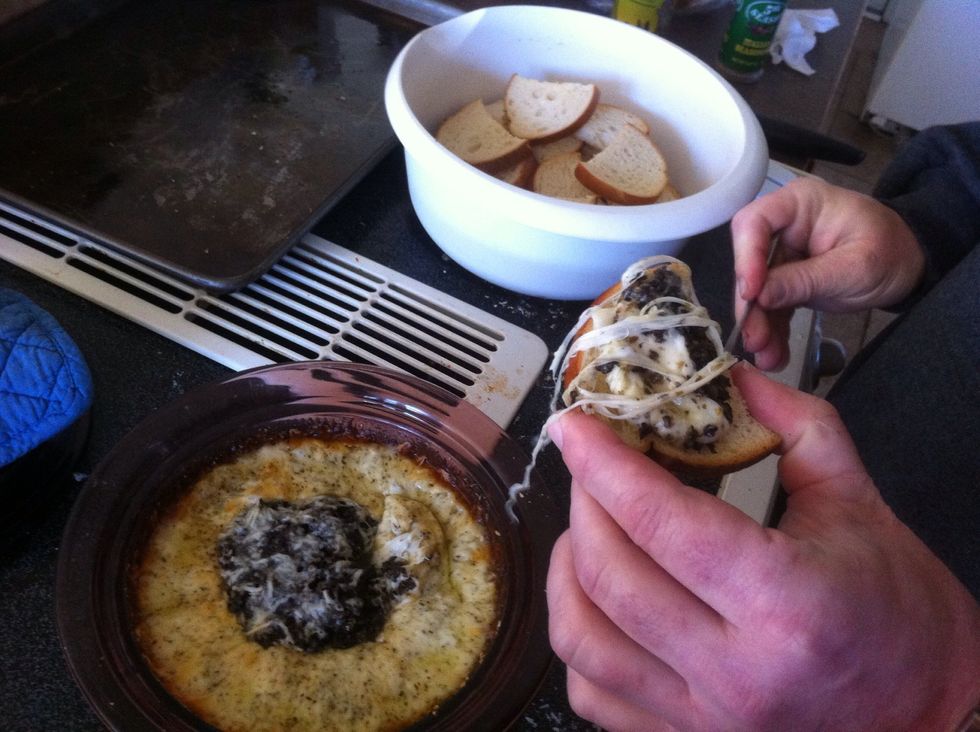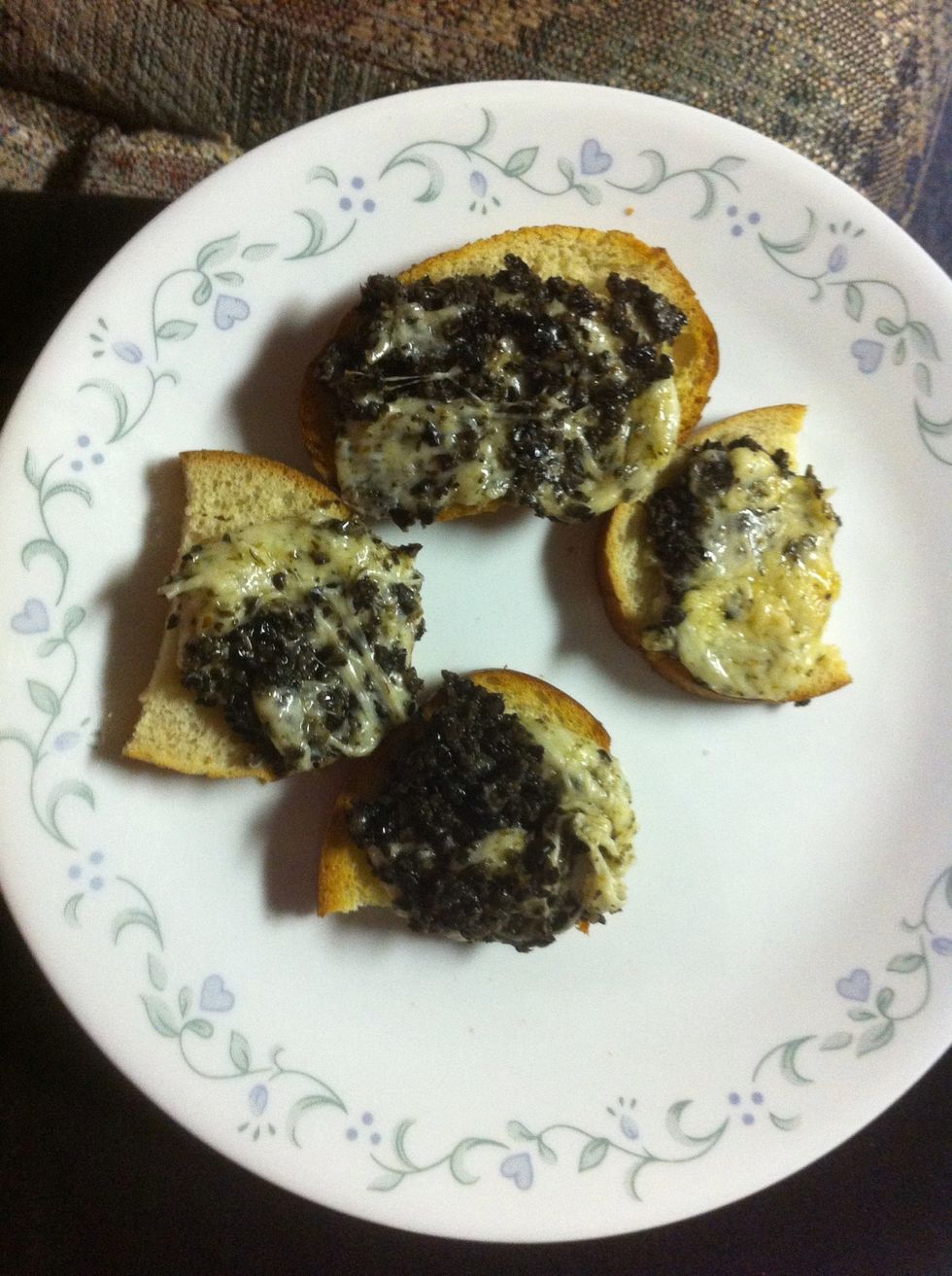 This goes so fast I decided to make a plate up before it was all gone. Enjoy 😊
1.0 Loaf French bread
Cooking spray (for coating pan)
16.0oz Shredded Italian cheese
4.0oz Shredded Parmesan Cheese
1/2Tbsp Italian seasoning
1.0 4.25 oz can of chopped black olives
Black pepper (optional)