How to make baked eggs with yogurt and chile
This is an easy, quick weeknight dinner. It is what I make when I get home late from work, and just want to get something on the table! Recipe from Plenty by Yotam Ottolenghi.
117
Gather your ingredients. The fresher the eggs the better! The quantities listed are for 1 person, just double the arugula and eggs to make enough for 2 people.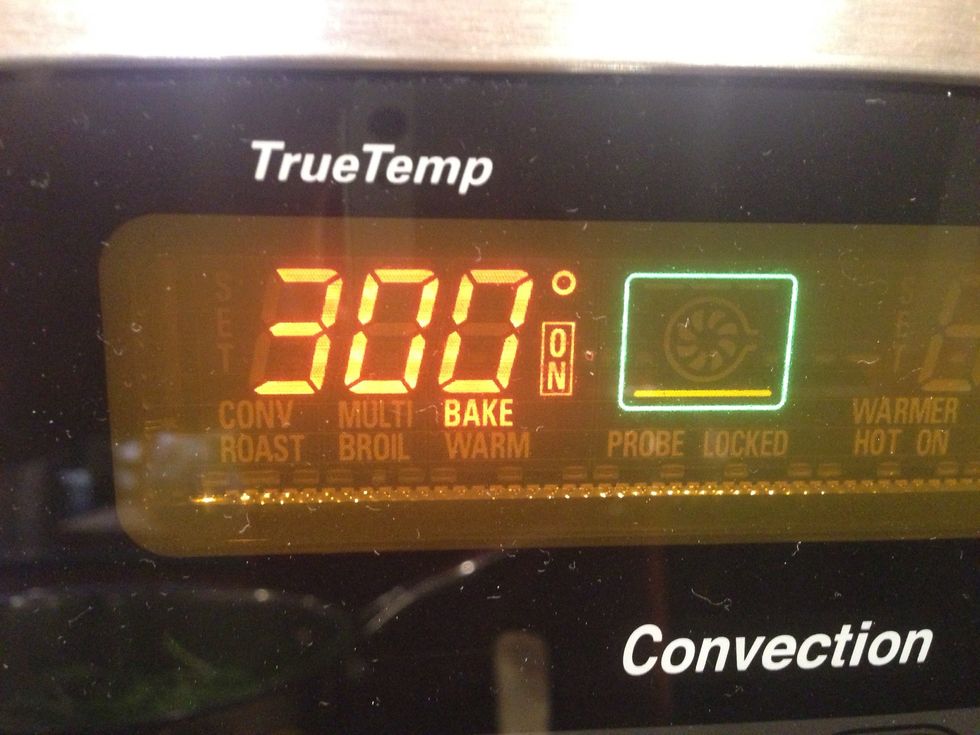 Pre heat the oven to 300 degrees F.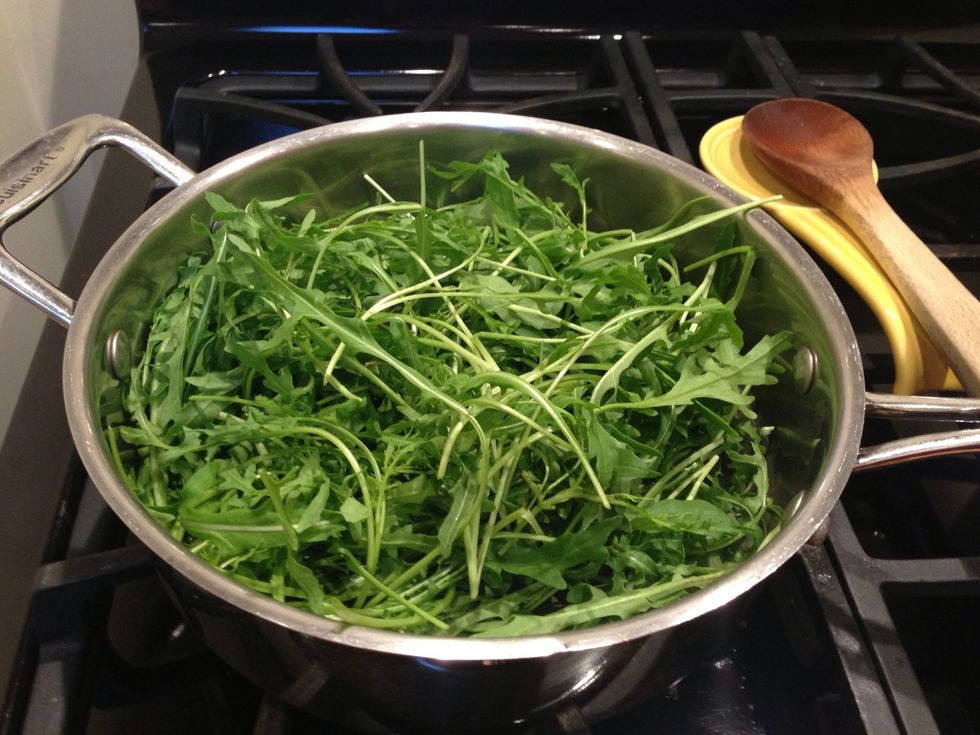 Warm the tablespoon of olive oil in a large pan. Add the arugula and some salt. Heat over a medium flame until the arugula wilts. This took me about 5 minutes.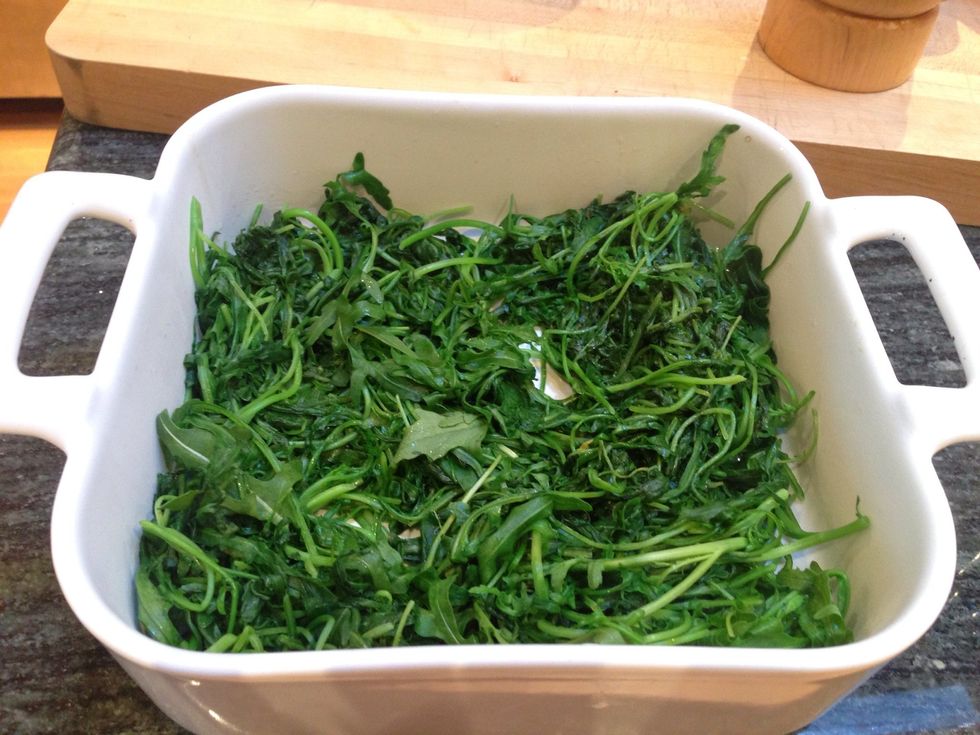 Transfer to a small ovenproof dish.
Make a couple of indentations in the greens. Carefully break the eggs into the indentations. Be sure not to break the yolk.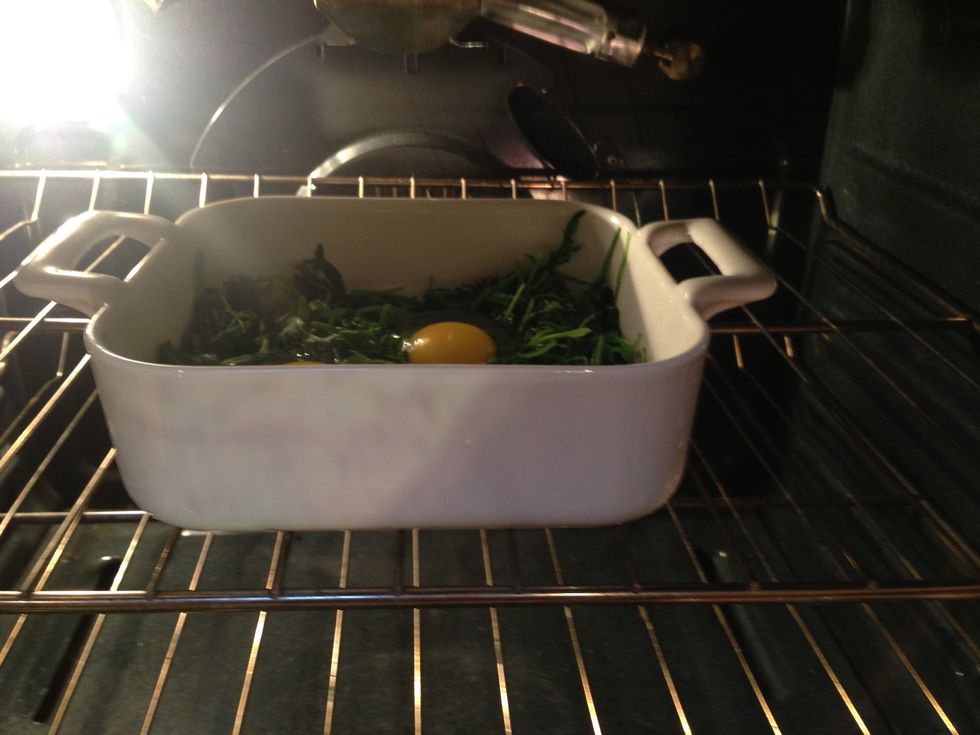 Place in the oven, and cook until the egg white have set, about 10 minutes.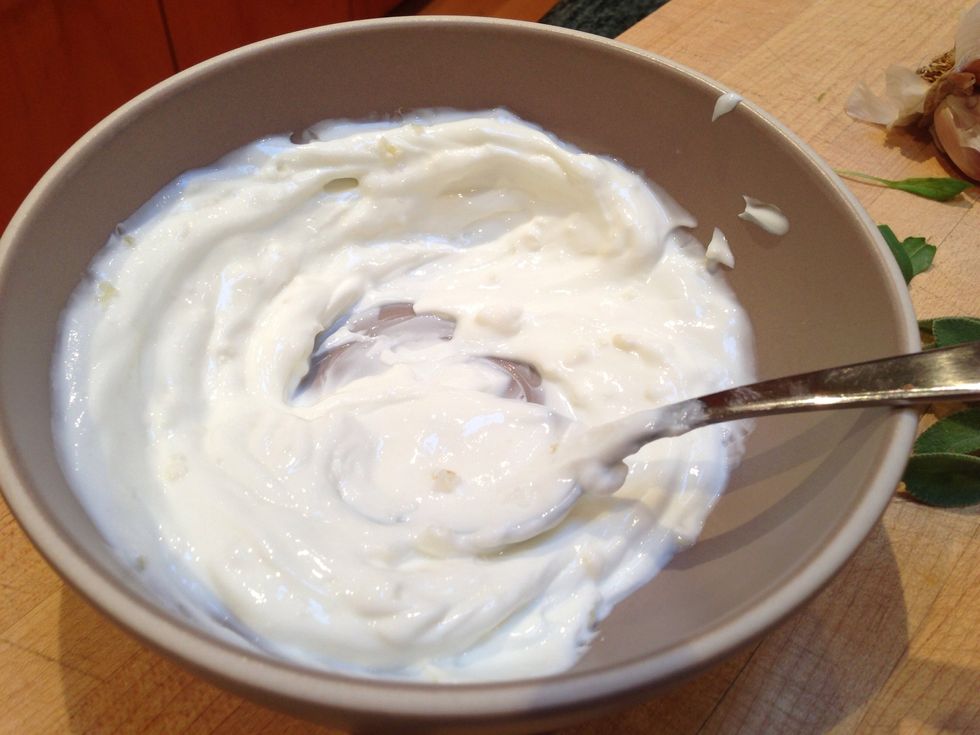 After sticking the eggs in the oven, mix the yogurt with the garlic and a pinch of salt. Stir well and set aside.
While the eggs continue to cook, warm the butter in a small saucepan.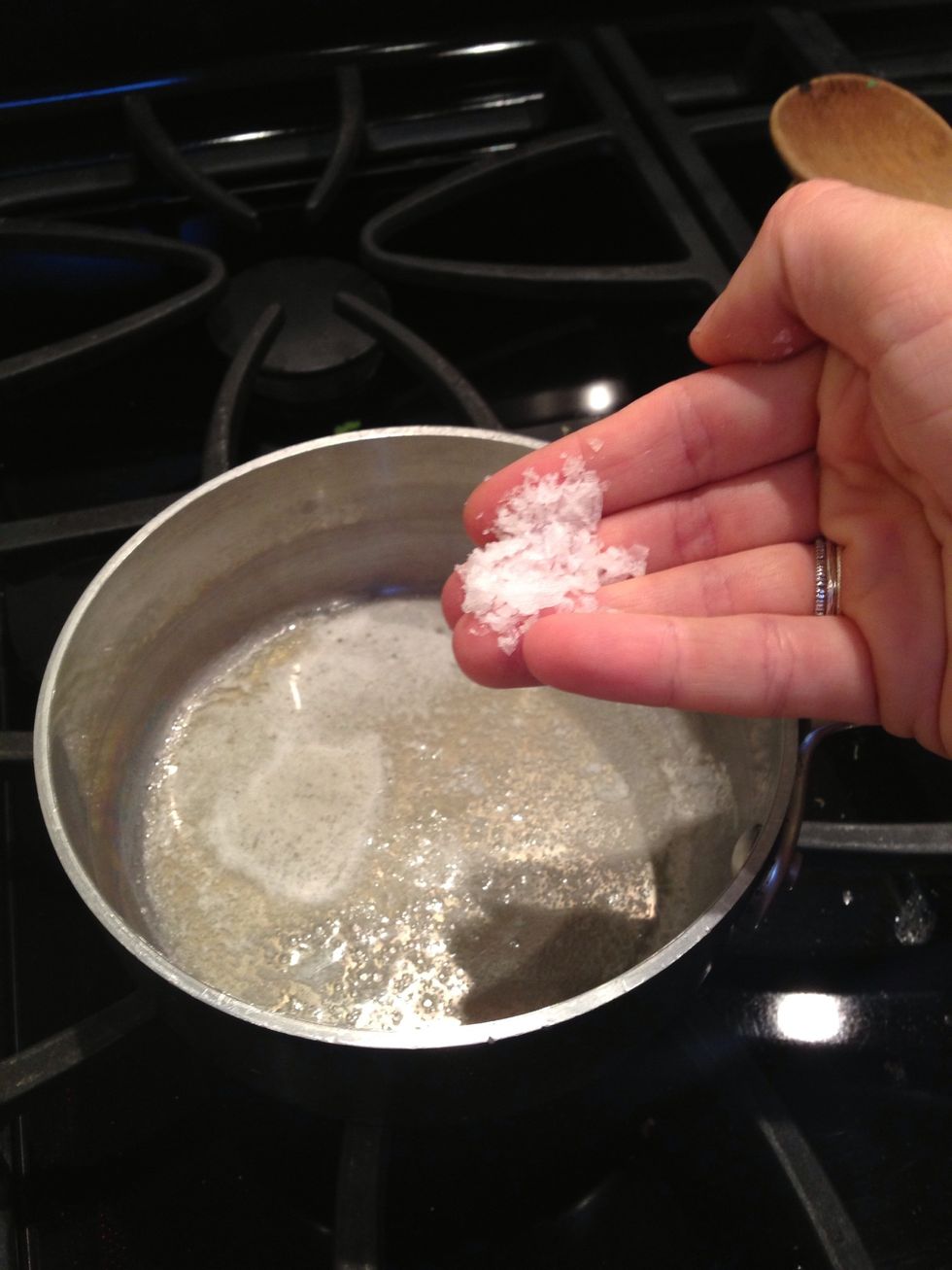 Add some salt.
Add the red pepper.
Add the paprika.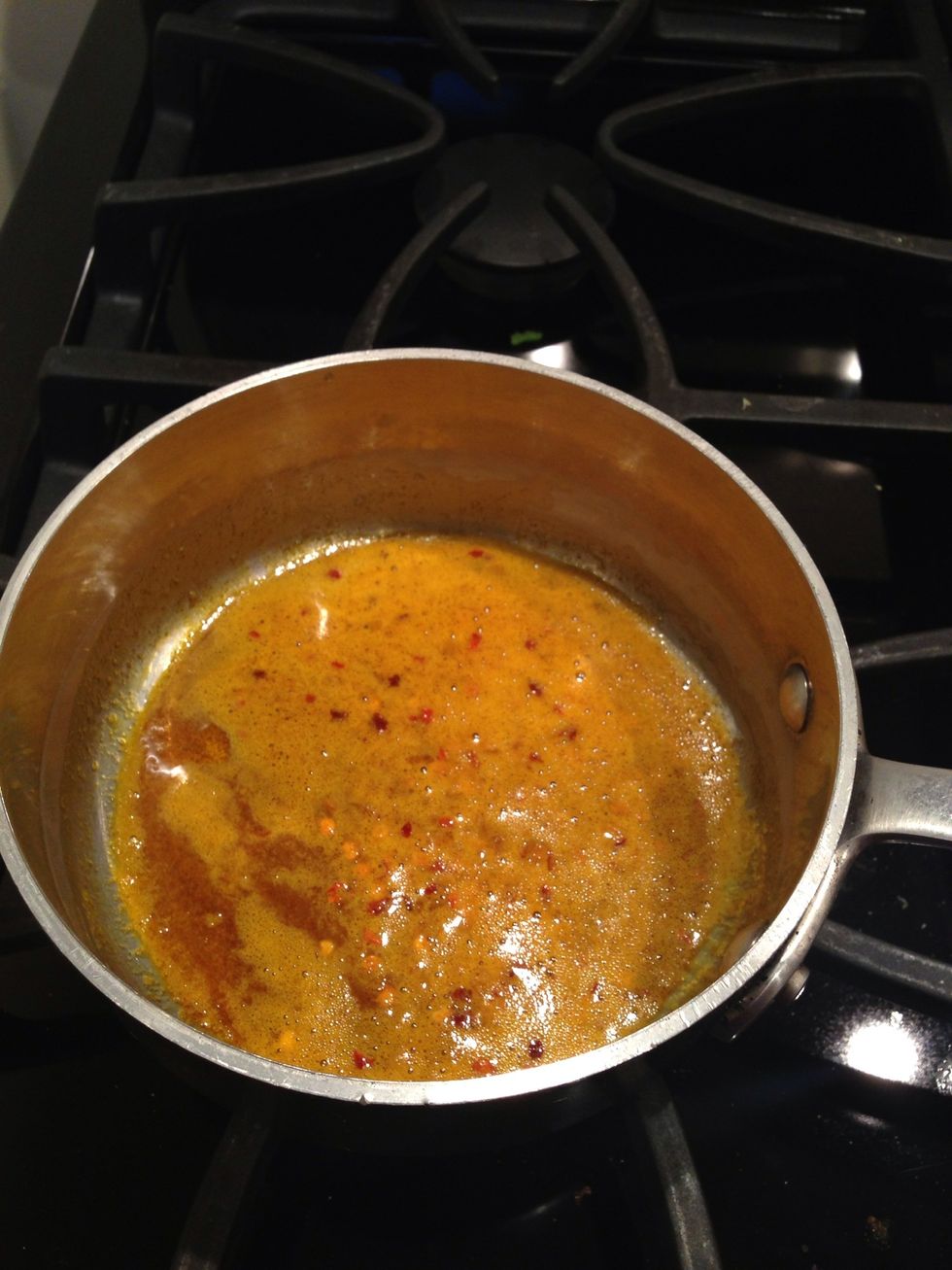 Stir to combine. Cook until the butter starts to foam and starts to turn a golden red color.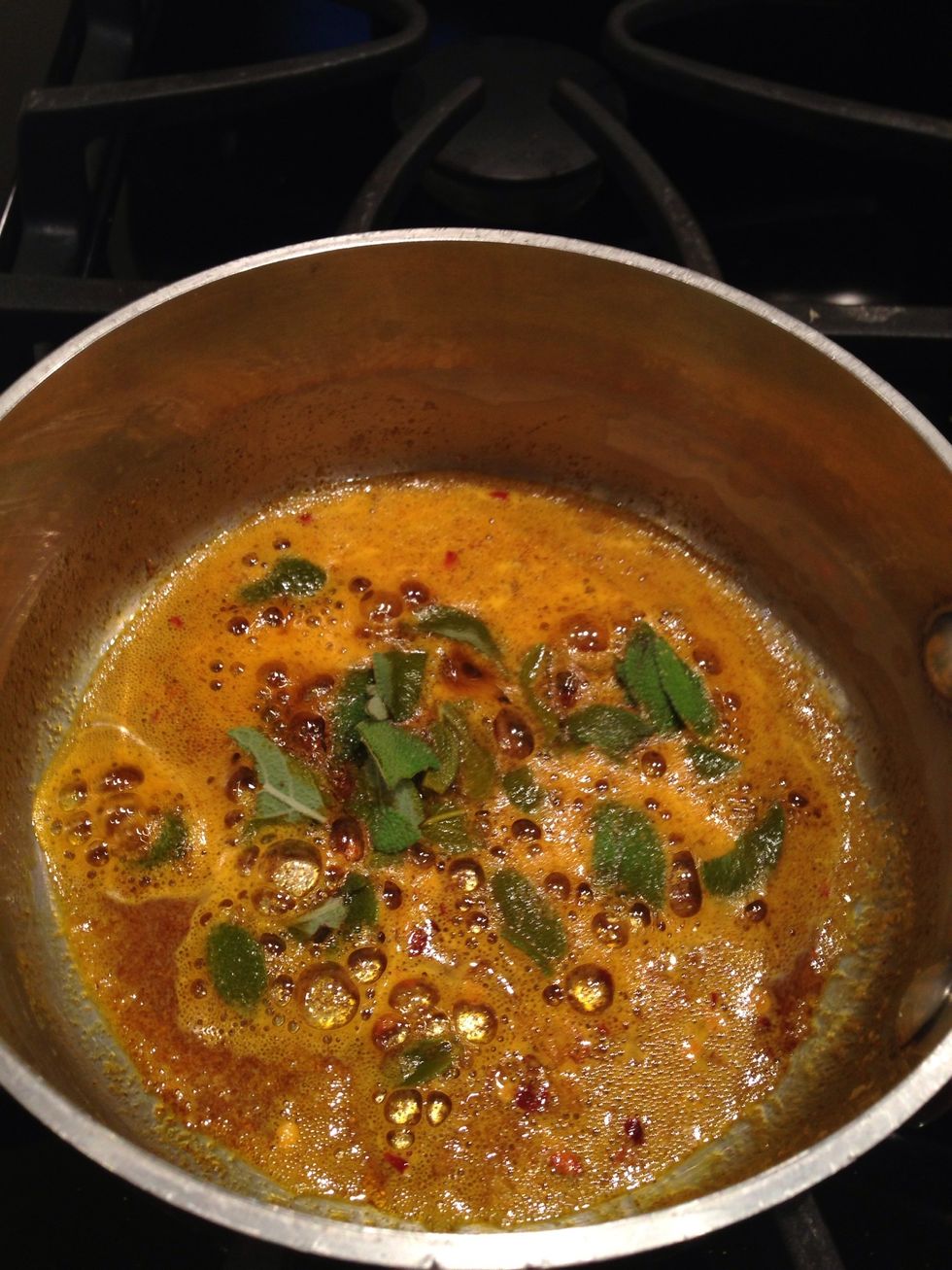 Add the sage, and cook for a a couple seconds.
When the eggs have cooked, remove from the oven. Spoon the yogurt over the center, and then pour the hot chile butter on top of that. Enjoy immediately.
1/2lb Arugula
1.0Tbsp Olive oil
Salt
2.0 Eggs
3/4c Greek yogurt
1.0 Garlic clove
2.0Tbsp Unsealed butter
1/4tsp Paprika
1/4tsp Chile flakes
6.0 Sage leaves
Ovenproof pan or baking dish
San Francisco, California