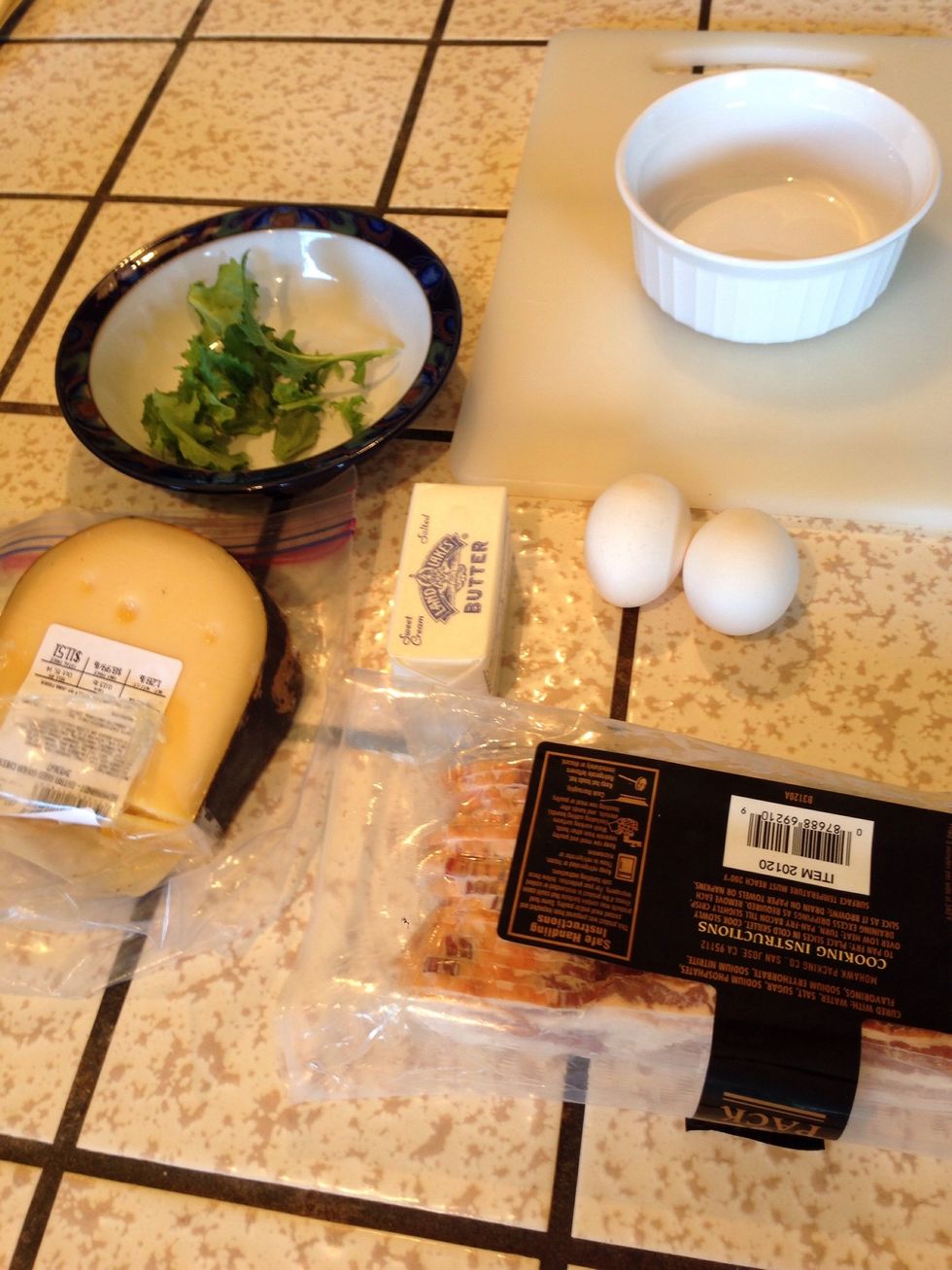 The things you'll need...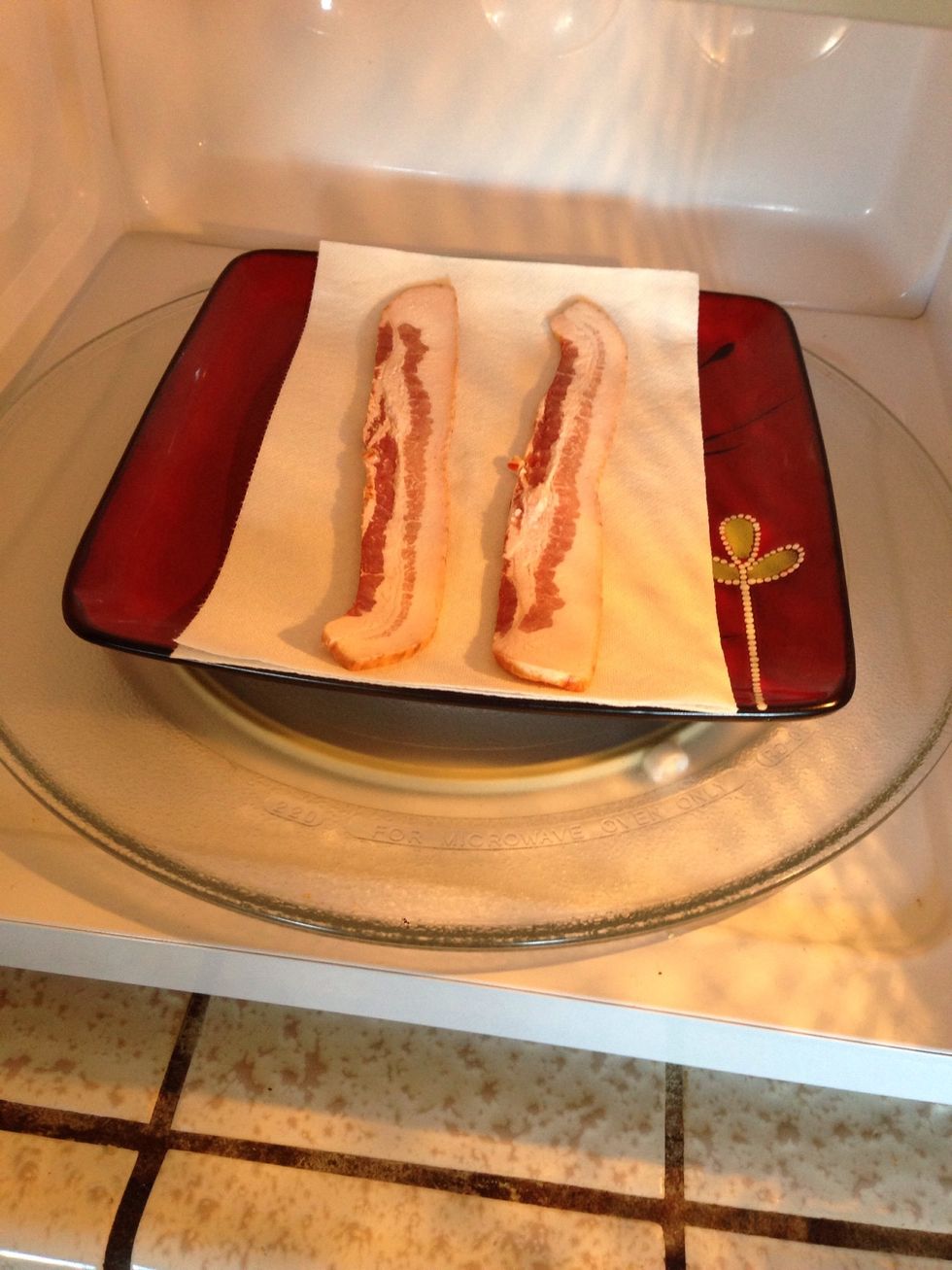 Cook your Bacon through but be careful not to over cook it; you'll need to be able to place them in the bowl after. I'm using the Microwave to cook my Bacon.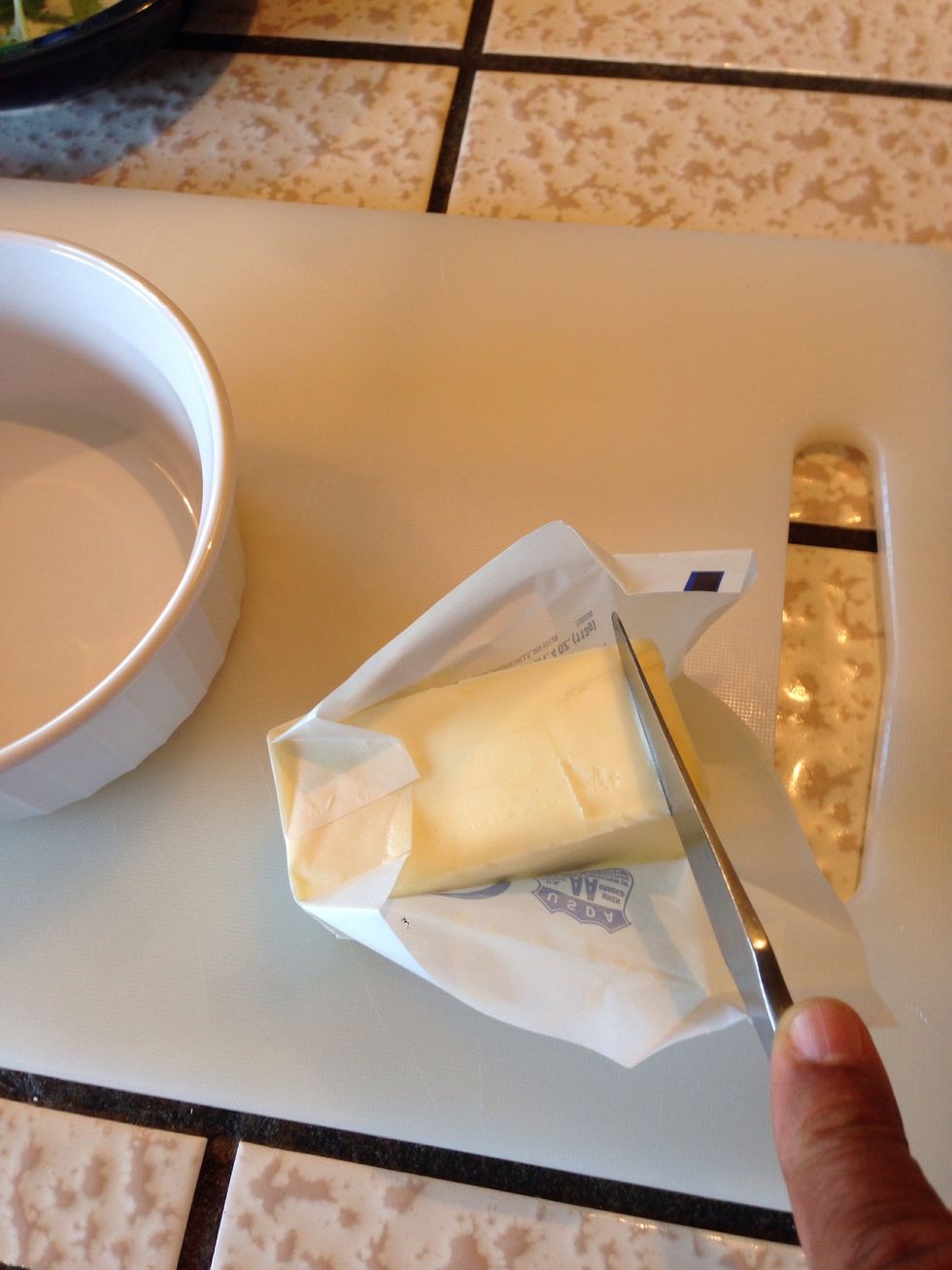 Cut a little slice of butter for your bowl.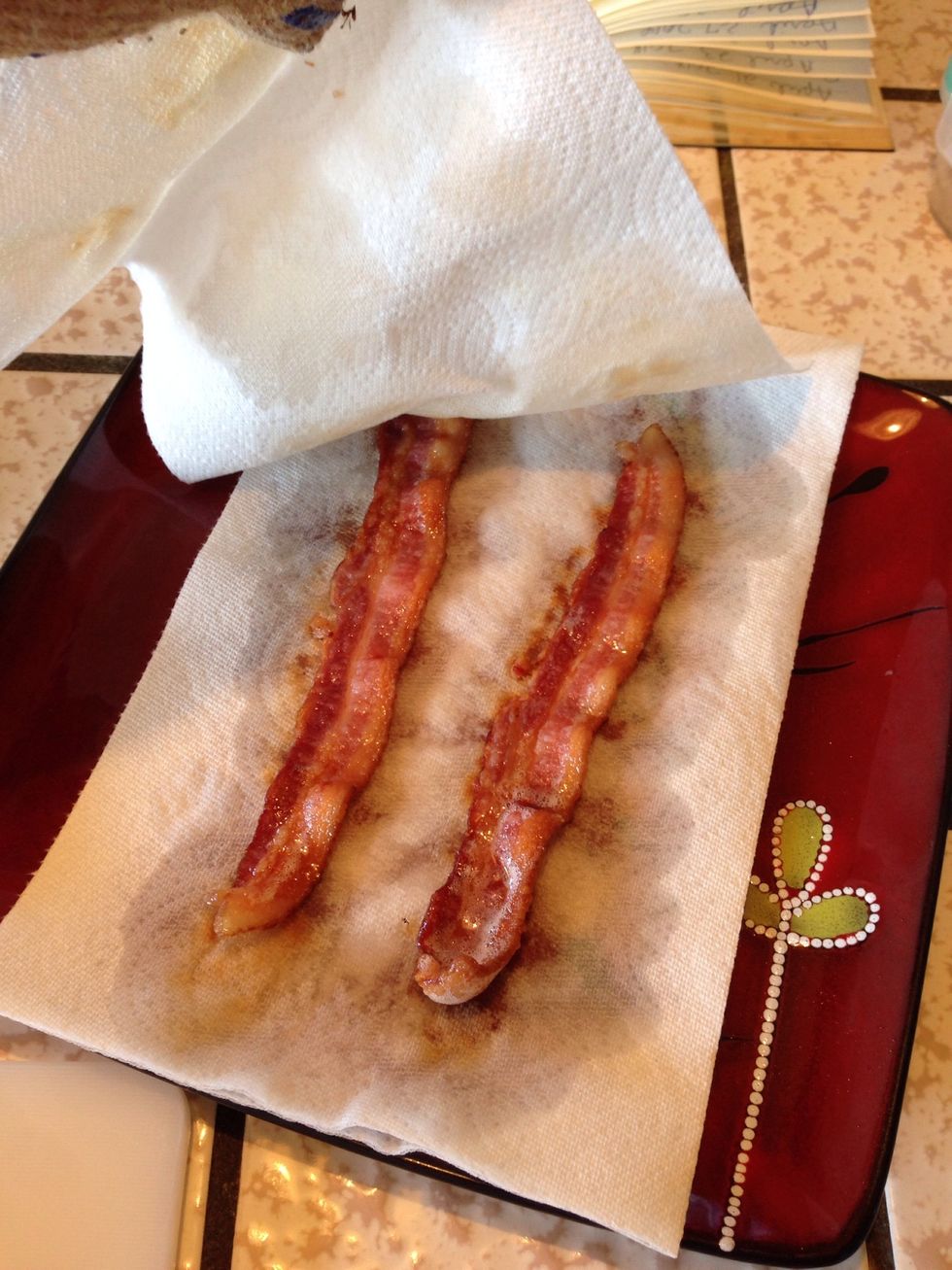 2-1/2 to 3 minutes; the Bacon is ready for the bowl.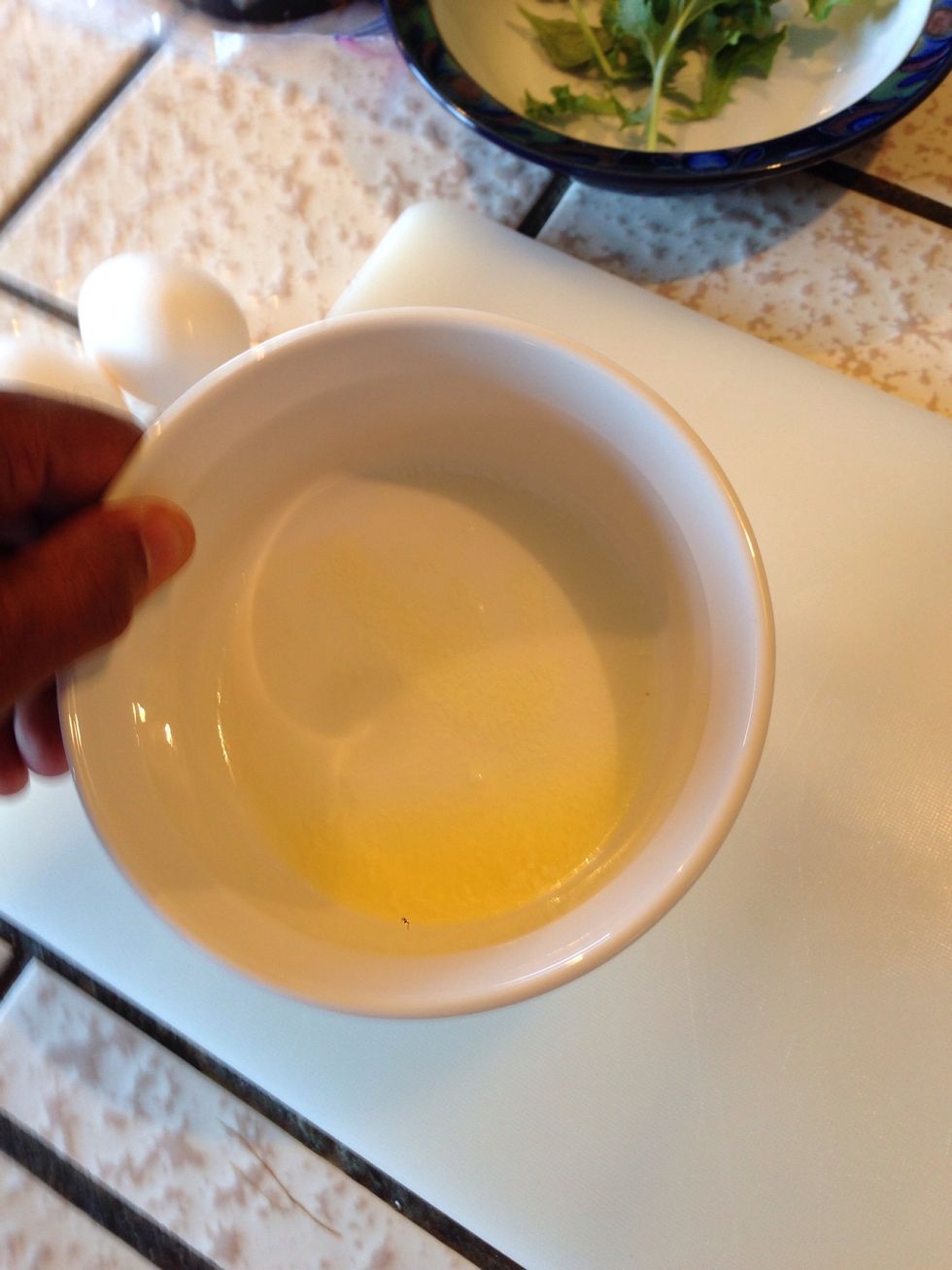 Melt the butter in the bowl and coat the bottom and sides.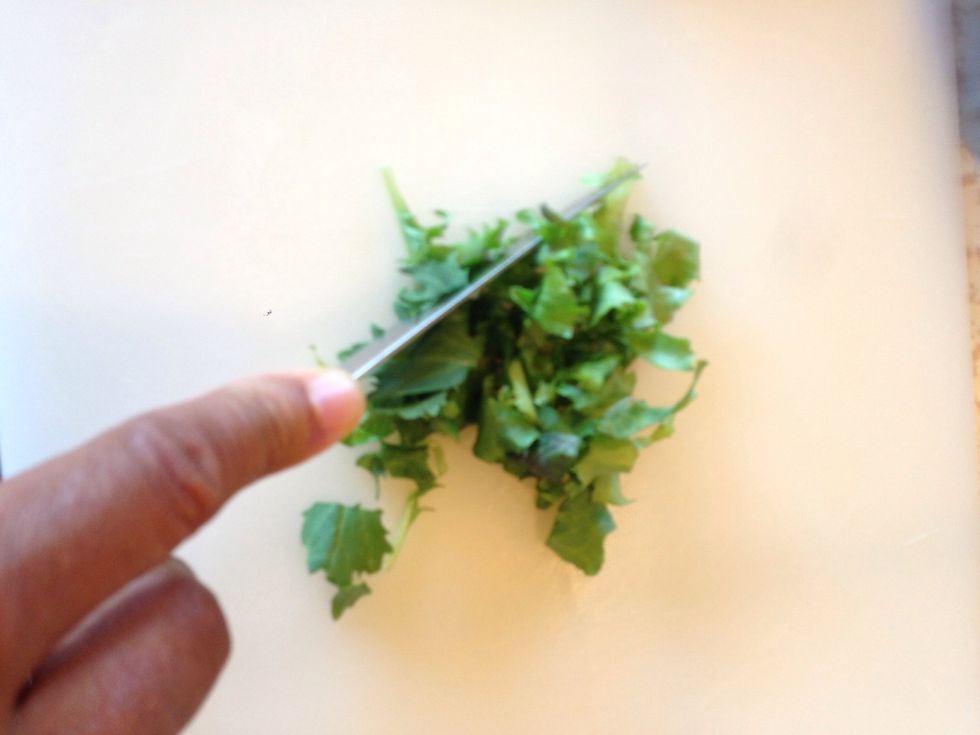 Loosely chop your Spinach. (I ran out, so I'm using some lettuce.)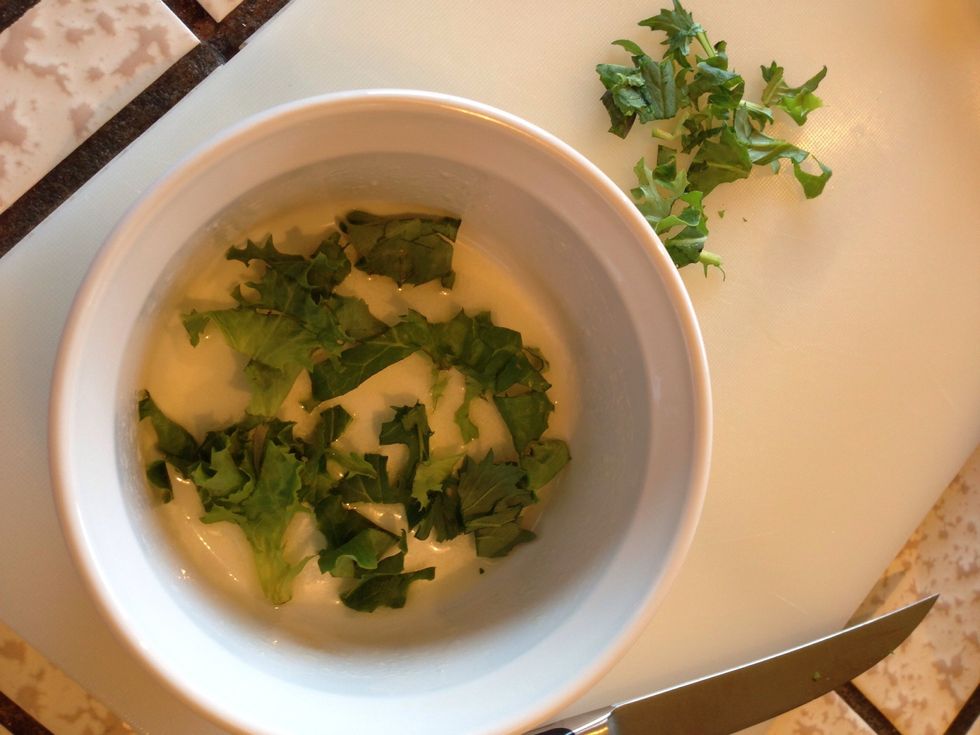 Sprinkle on the bottom of the bowl, save a little for the top.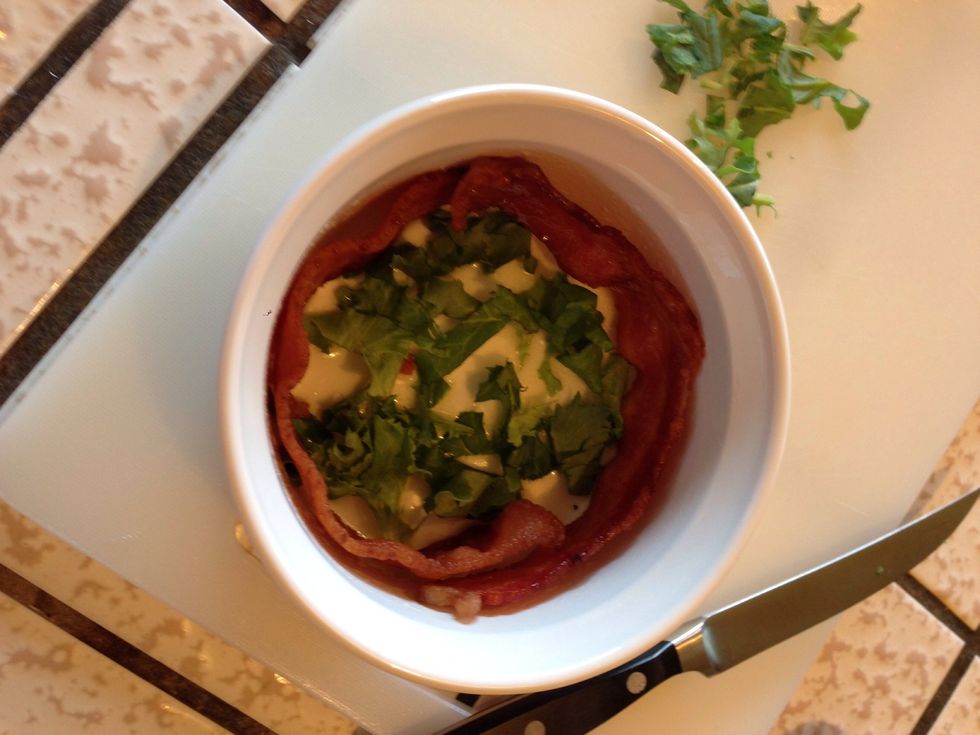 Lace the Bacon along the sides of the bowl.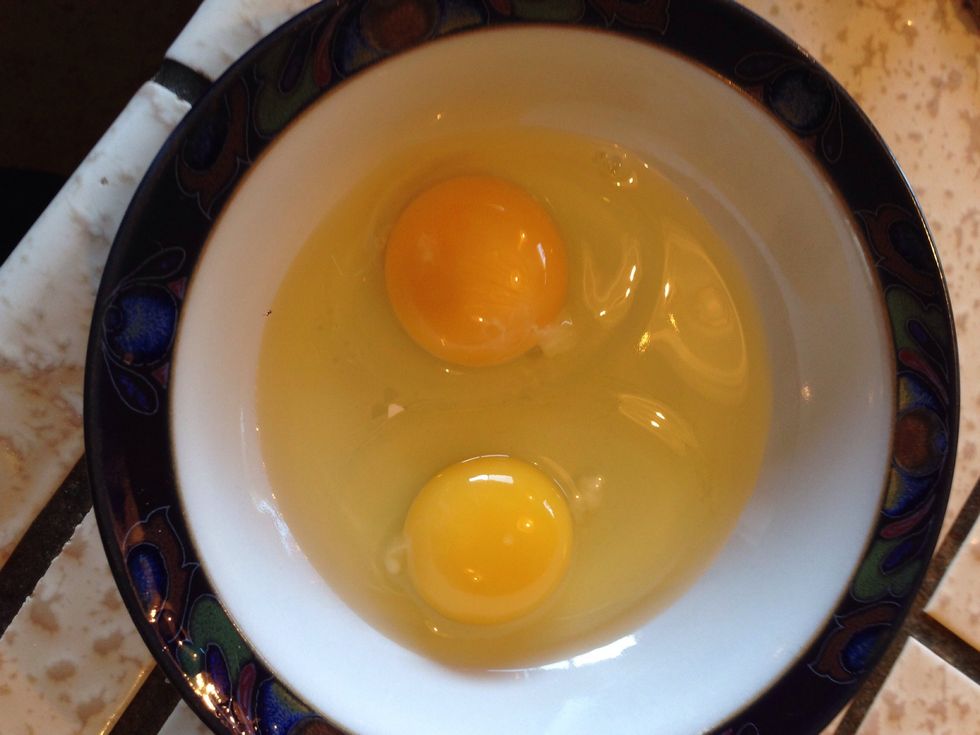 Crack your eggs in a separate bowl and pour into the baking bowl. (Easier than adding directly to the baking bowl.)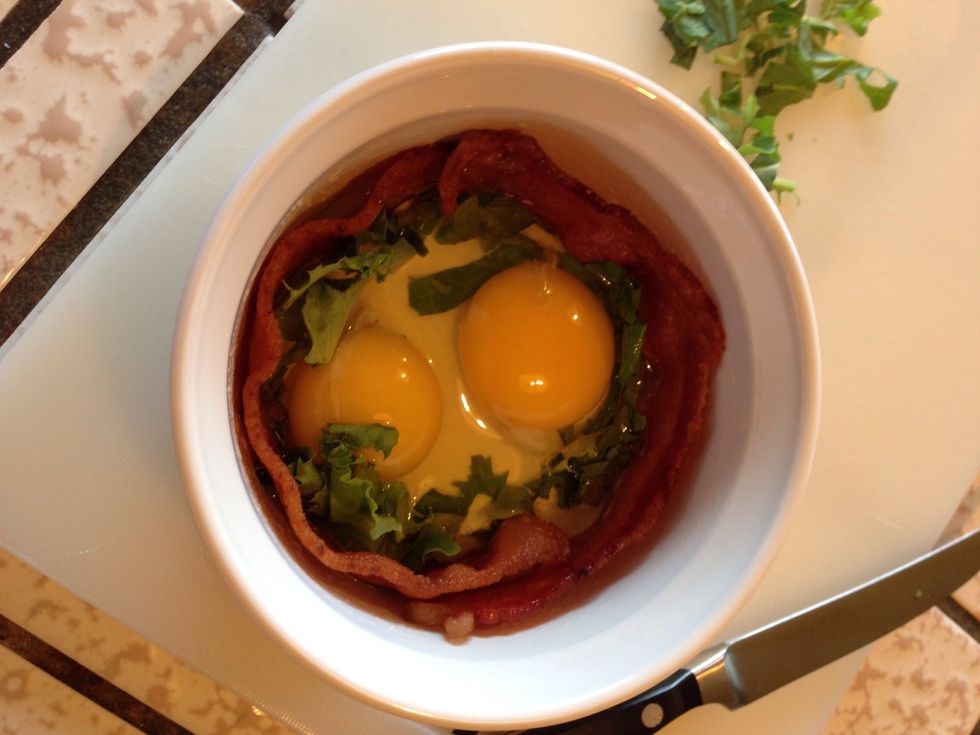 Should look like this.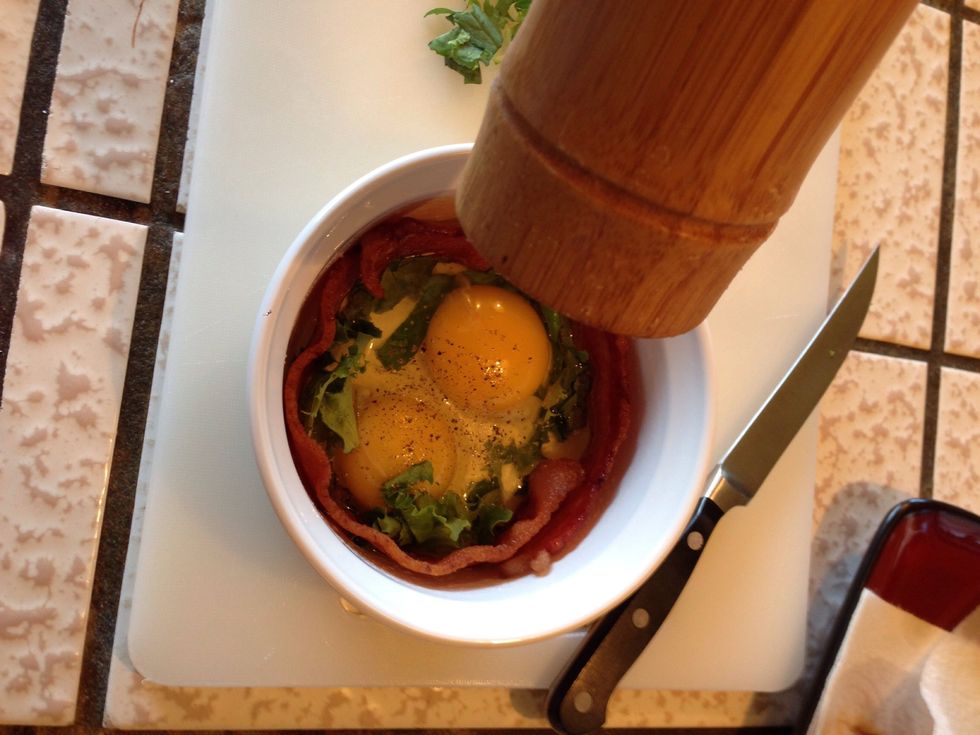 Add some Pepper...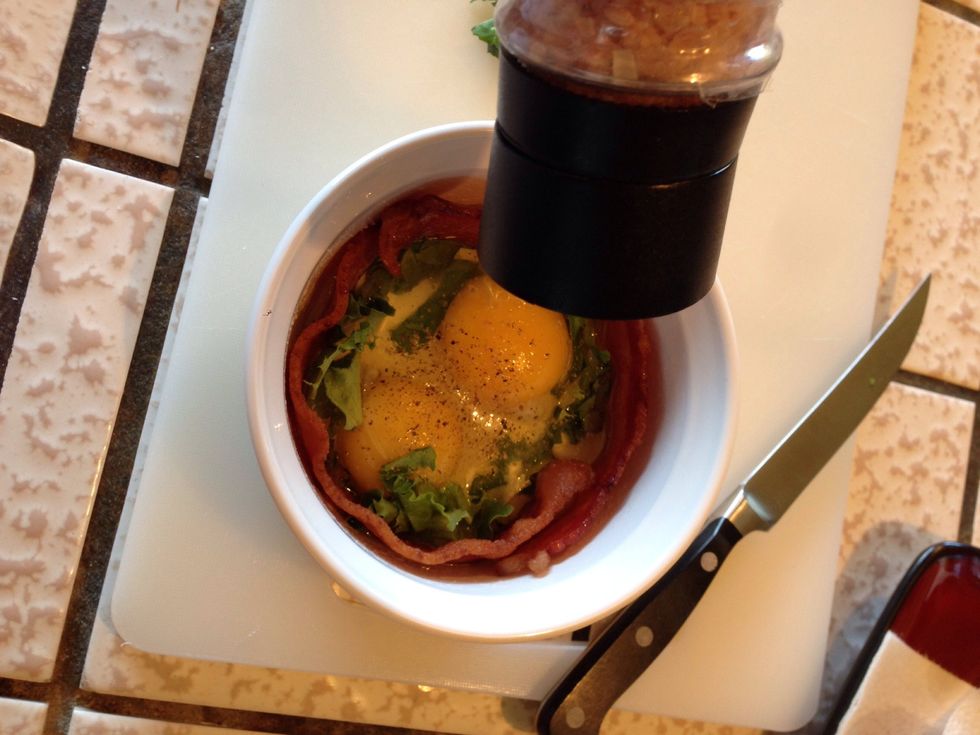 And Salt, not too much. The Bacon is plenty salty...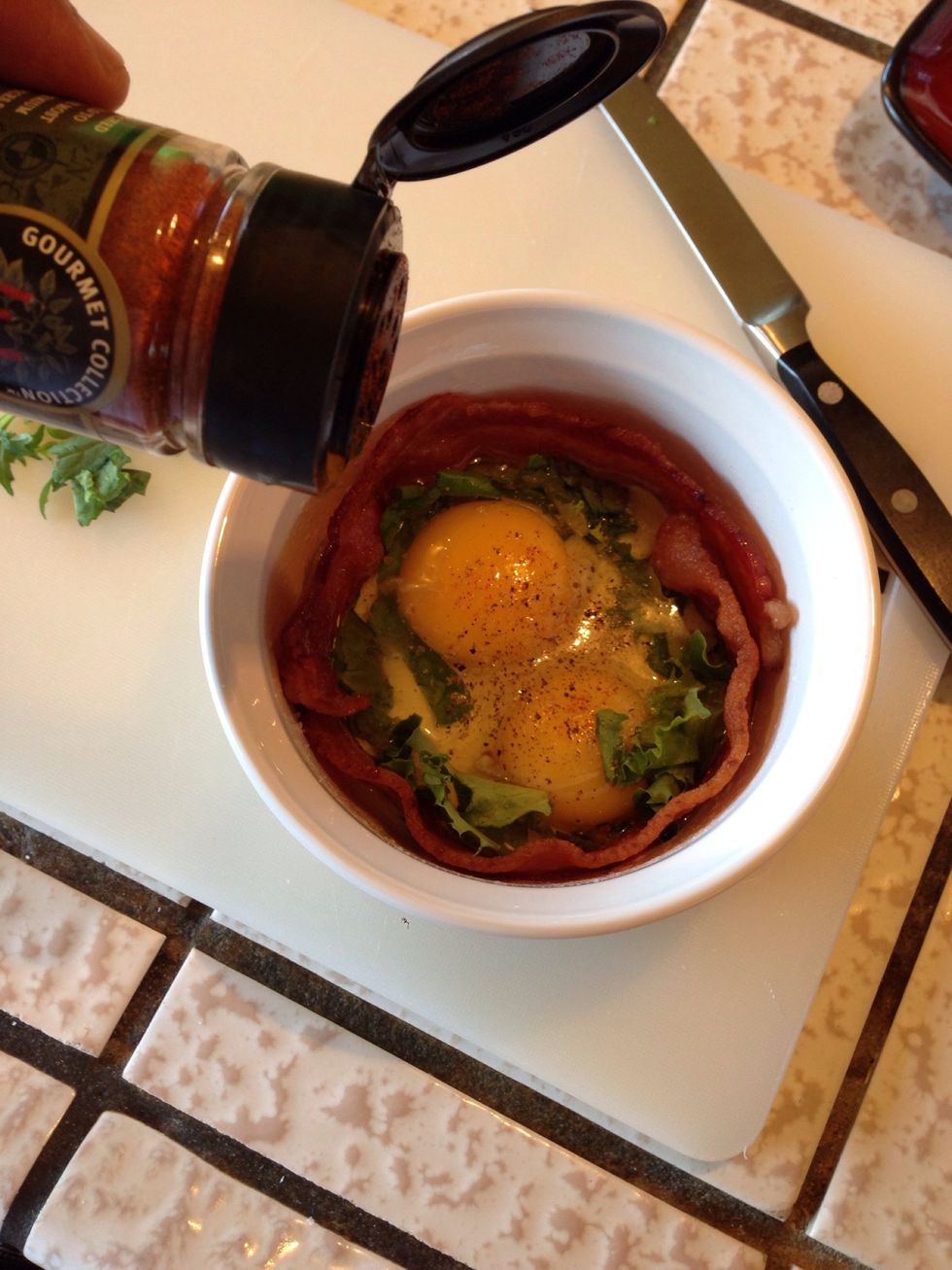 And Cayanne pepper.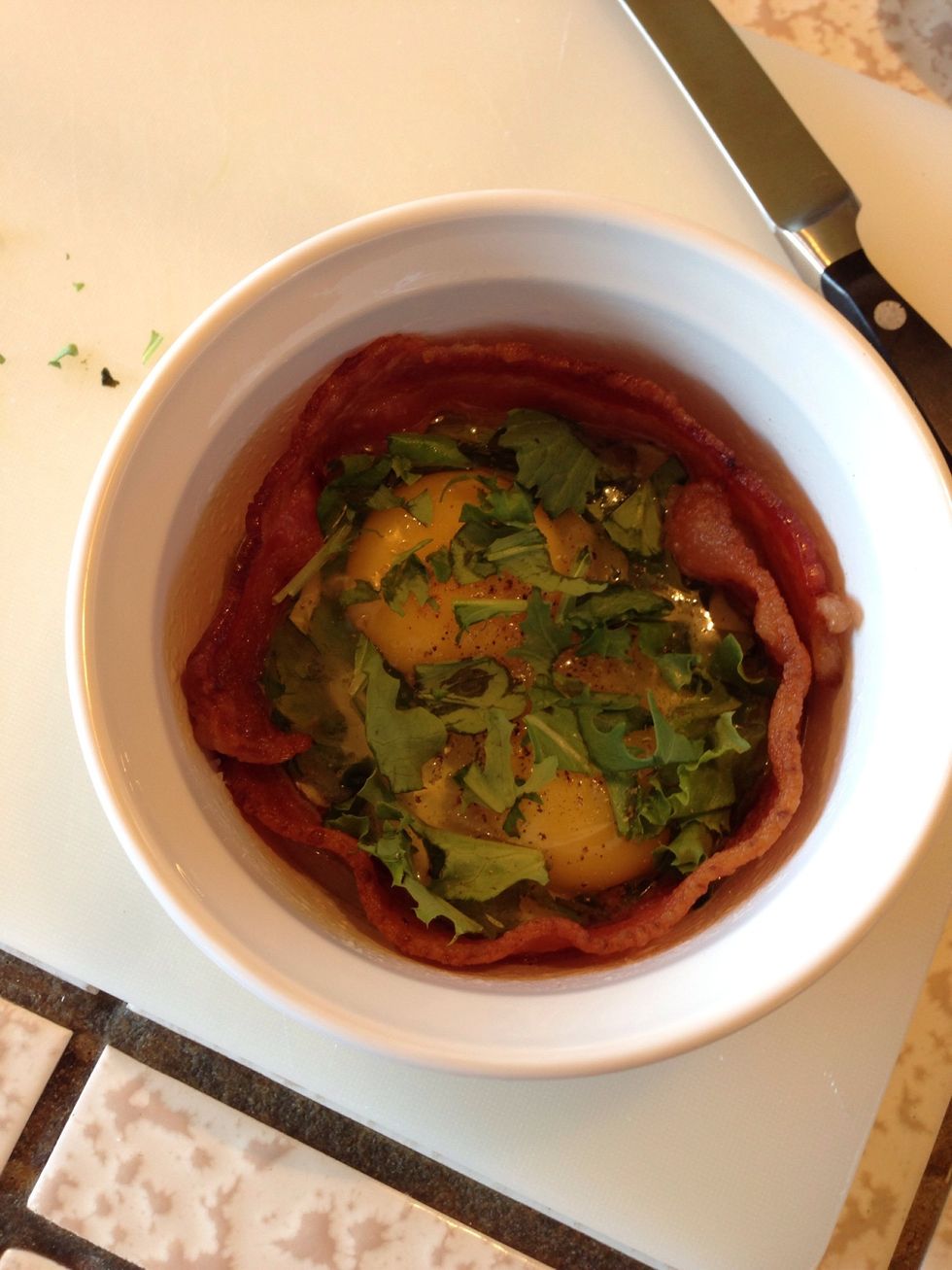 Sprinkle the remaining spinach on top. Place in a 350 degree oven for 12 minutes.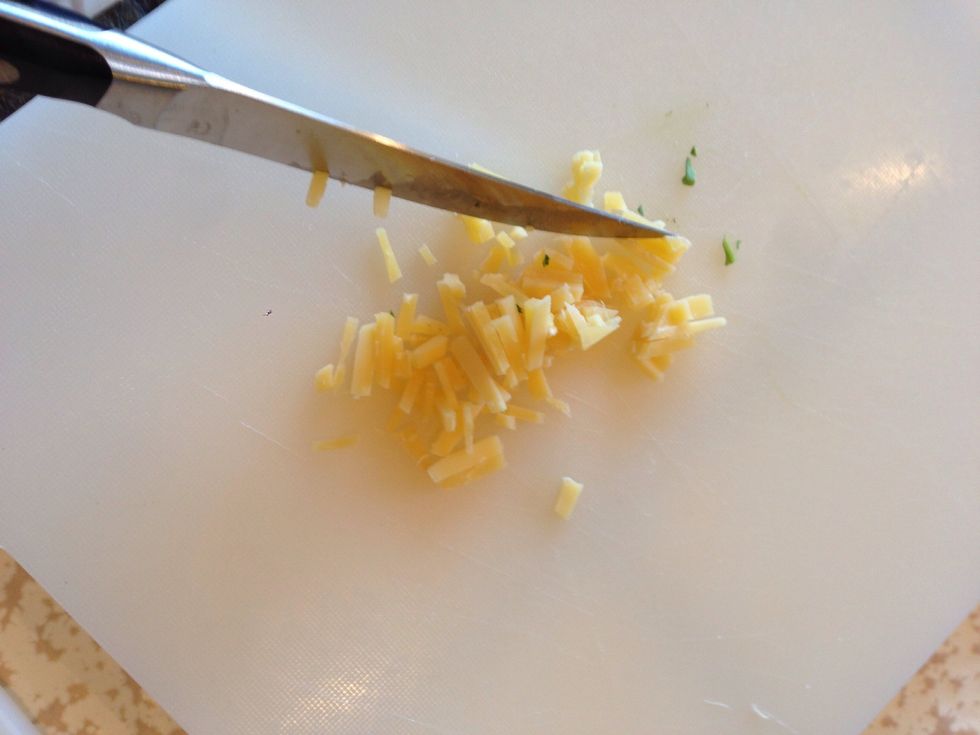 Slice or dice some cheese of your choice. I'm using Gouda.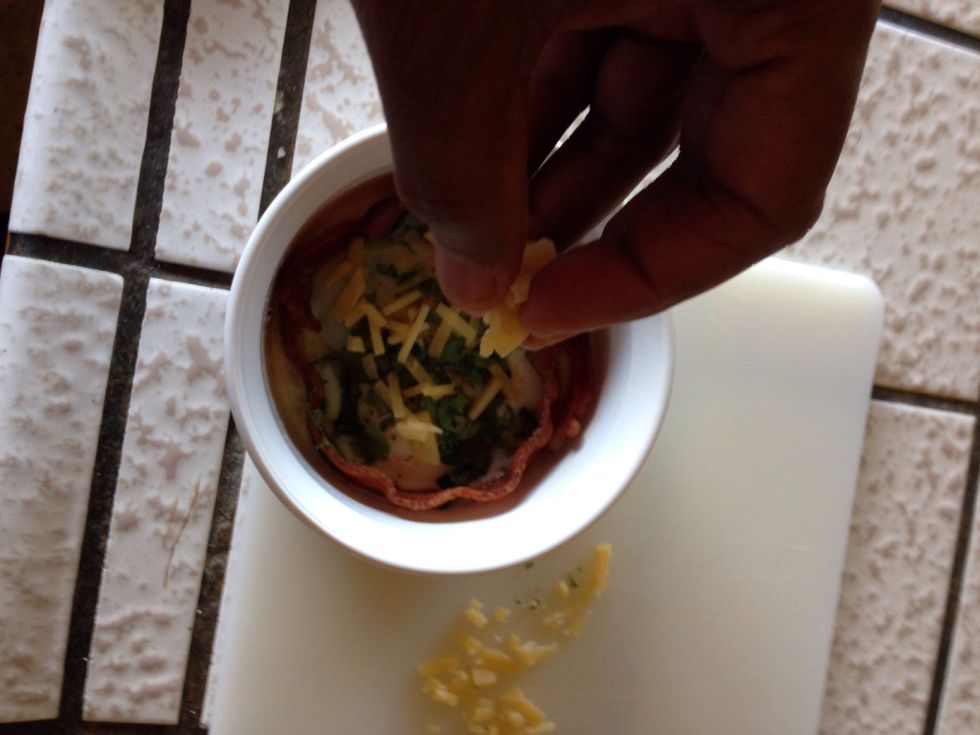 Sprinkle the cheese over the baked eggs from the oven...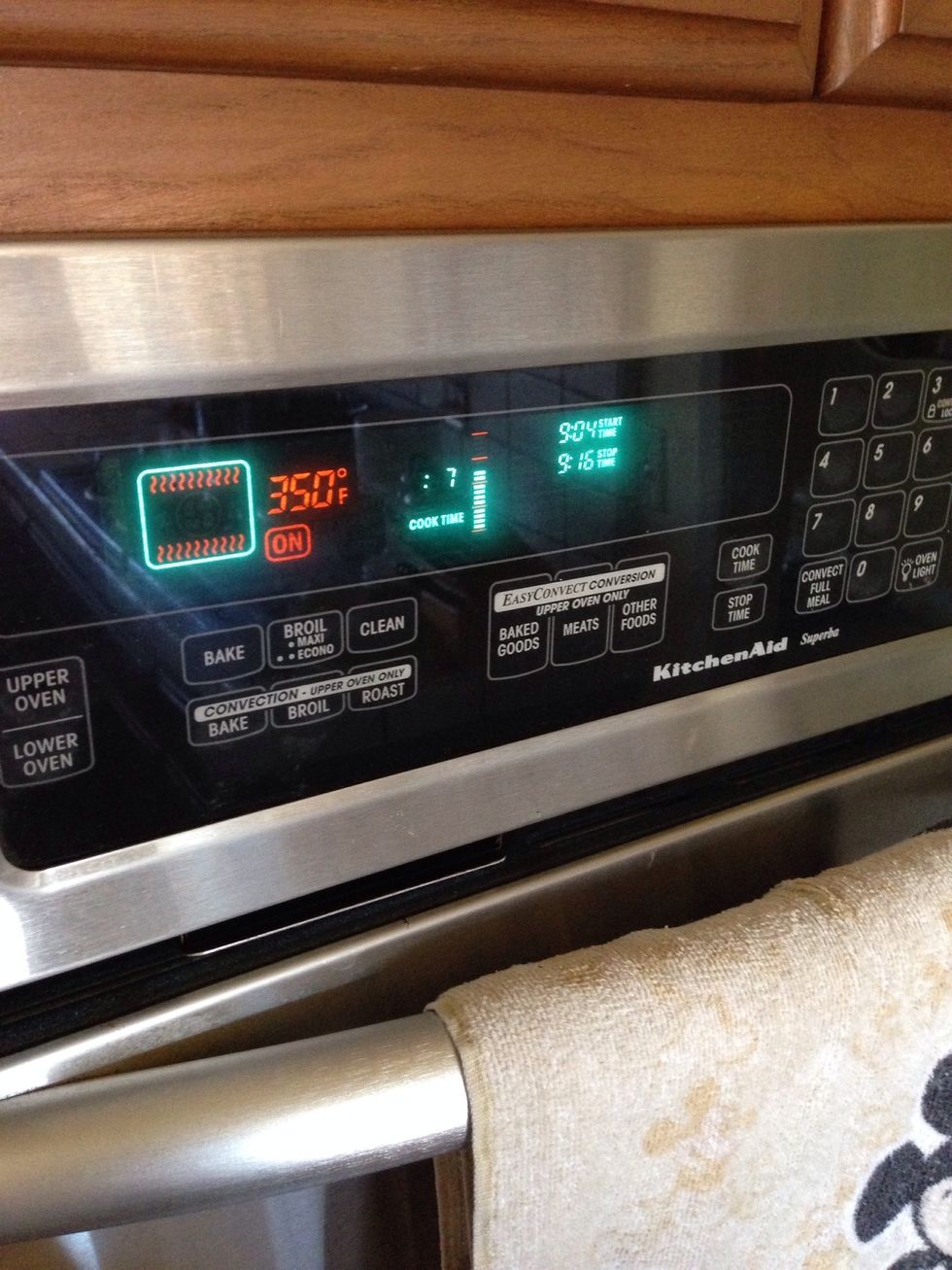 Return to the oven for another 3 to 5 minutes.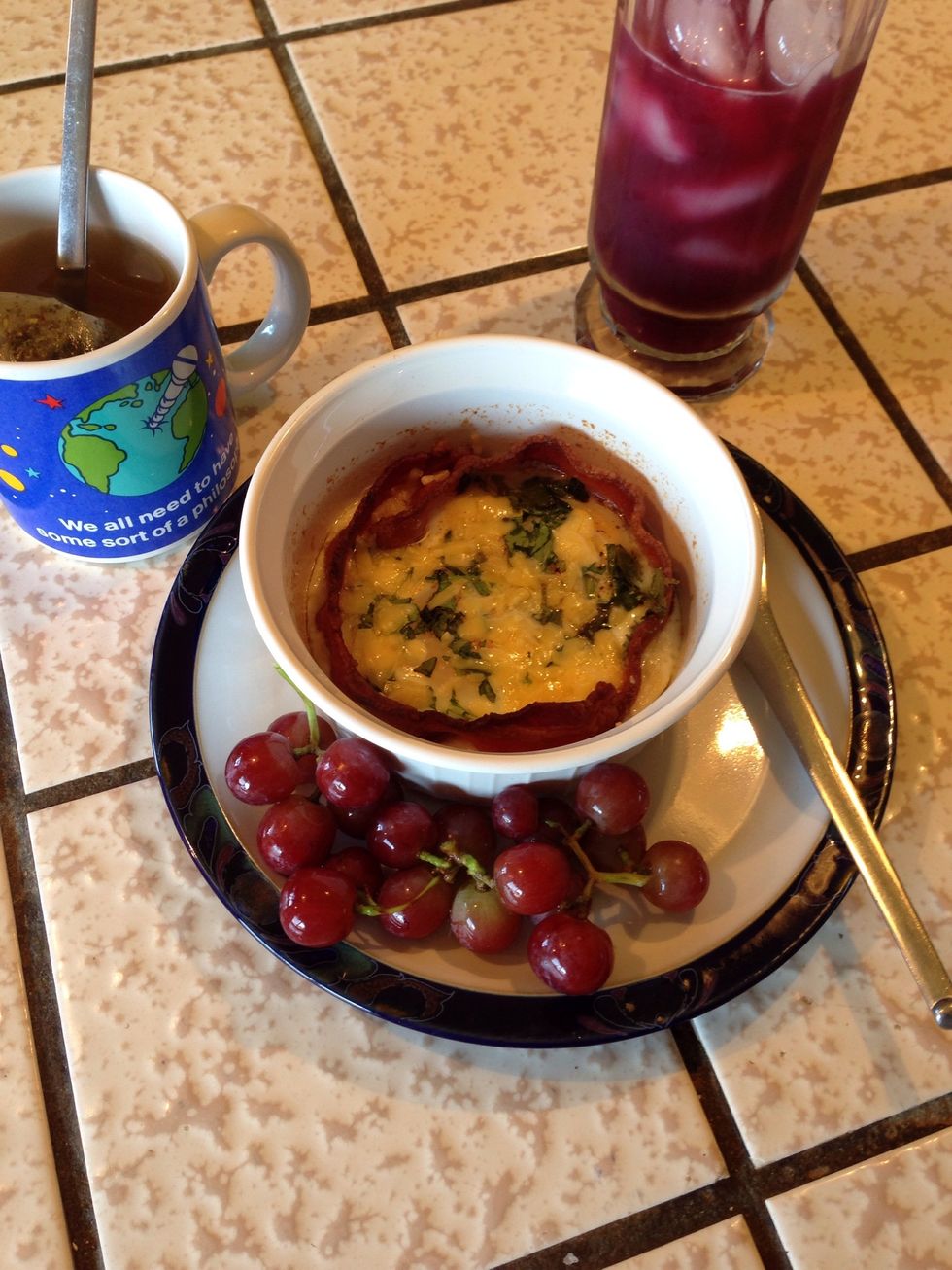 Remove and serve; enjoy!
2.0 Eggs
2.0 Strips of Bacon
6.0 Spinach or Lettuce leafs
1/2Tbsp Cheese
1.0pch Cayanne pepper
1.0pch Salt
1.0pch Black Pepper
Butter
Oven safe bowl