Make Baked Eggplant With Spicy Chickpeas (Vegan)
8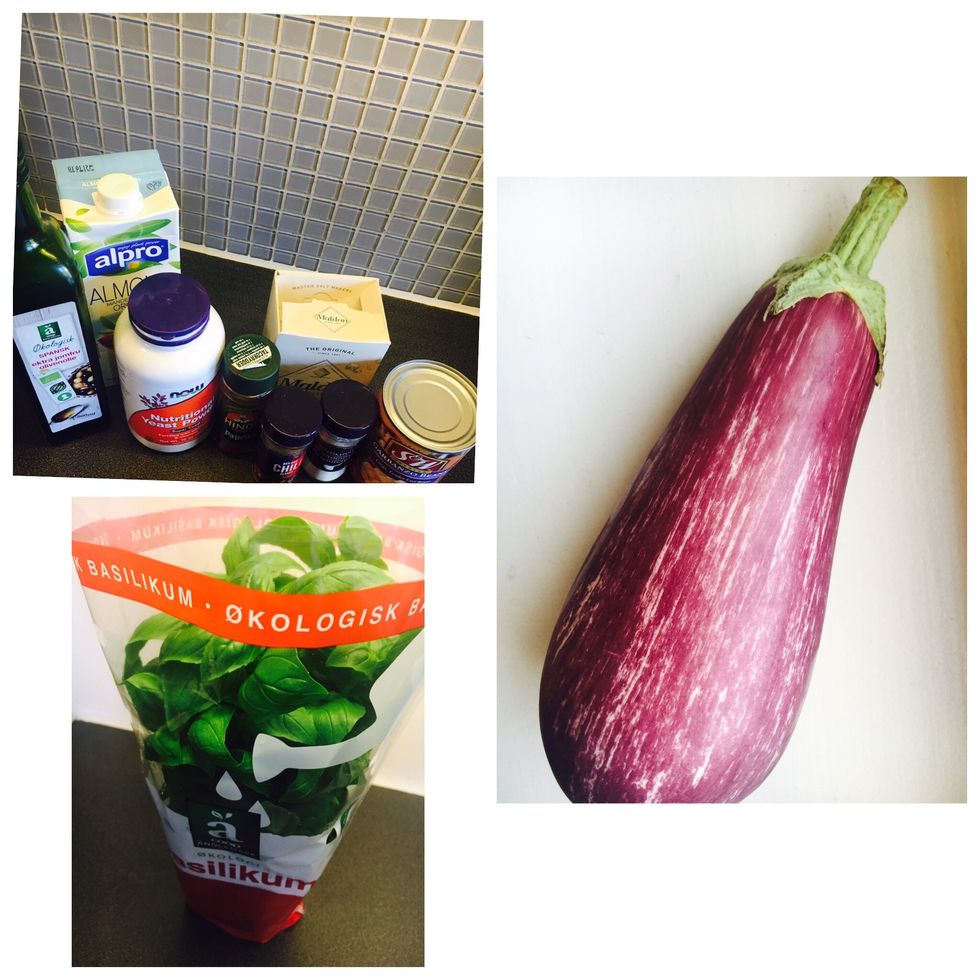 Ingredients: purple eggplant, garlic powder, paprika powder, chickpeas, salt, chili flakes, olive oil, almond milk, basil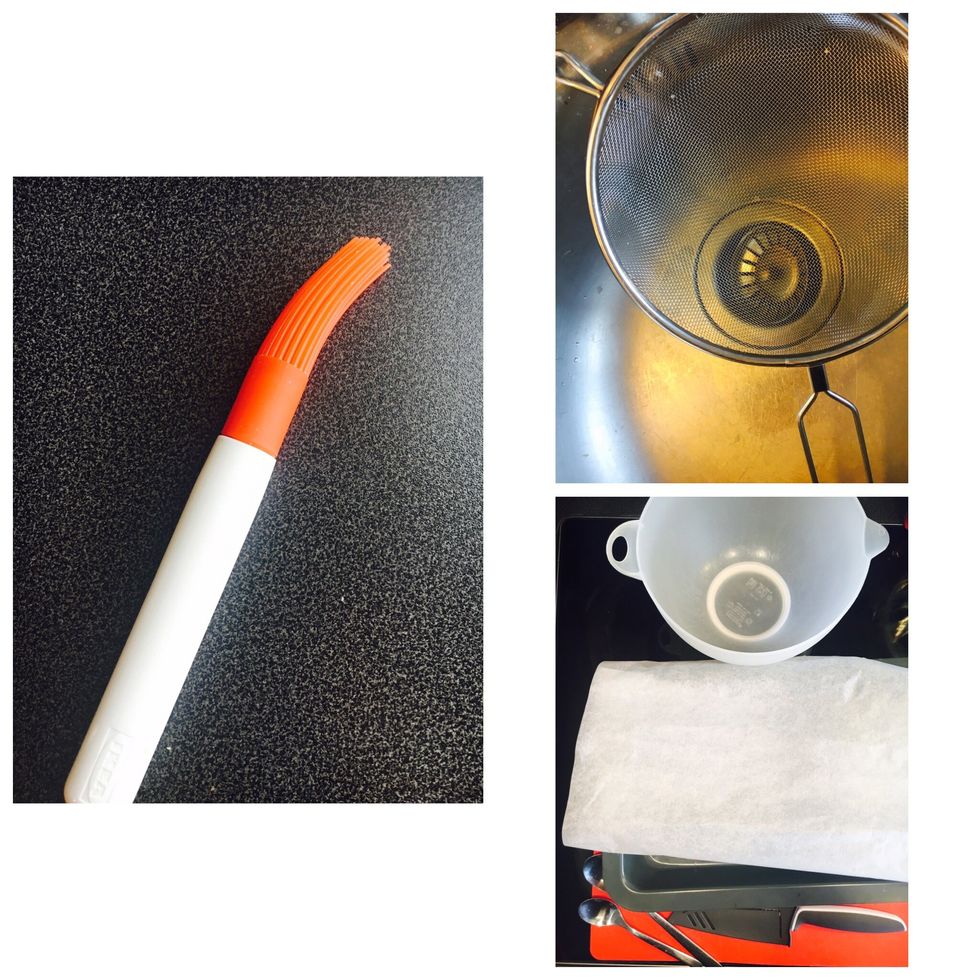 Tools: bowl x2, baking tray x2, drain, tablespoon , teaspoon, chopping board, knife, baking paper, food brush
Drain chickpeas and let dry for 10-15 mins.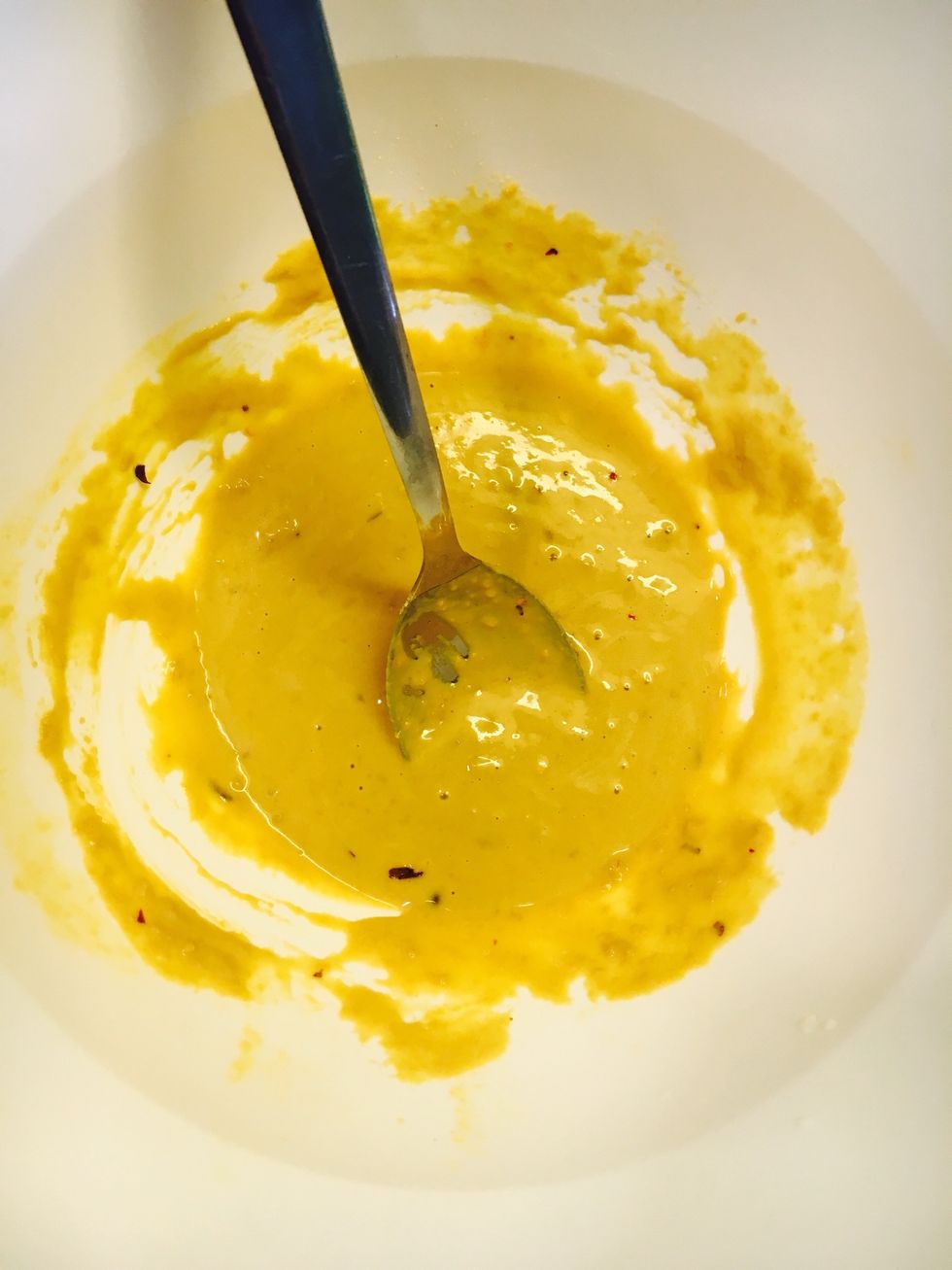 Mix ingredients for the vegan "cheese" sauce and set aside in the fridge.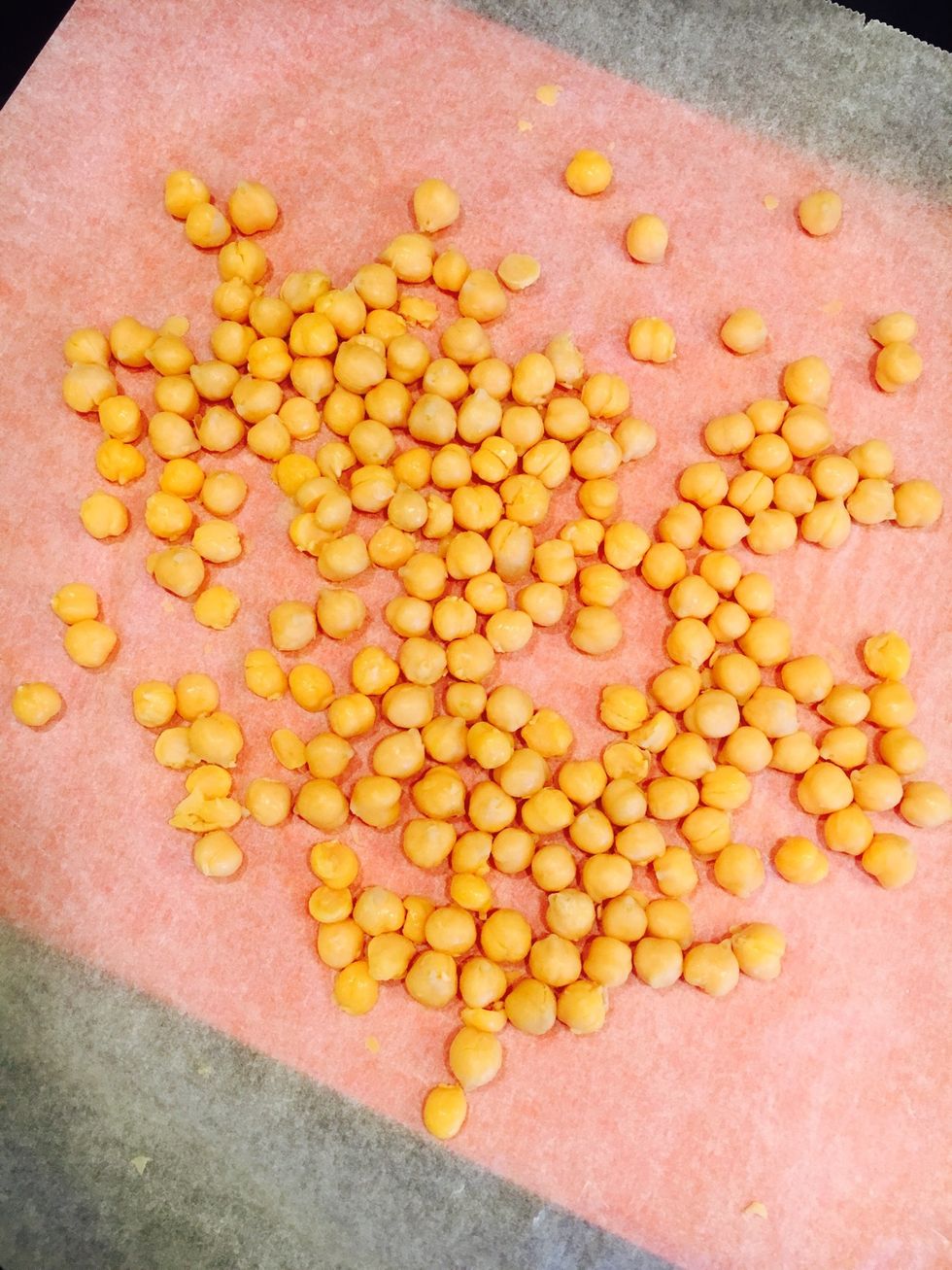 Put the chickpeas on the parcement paper on a solid surface. Use a paper towel/ kitchen paper and rub until outer skin comes off. (Be careful so you don't mash them).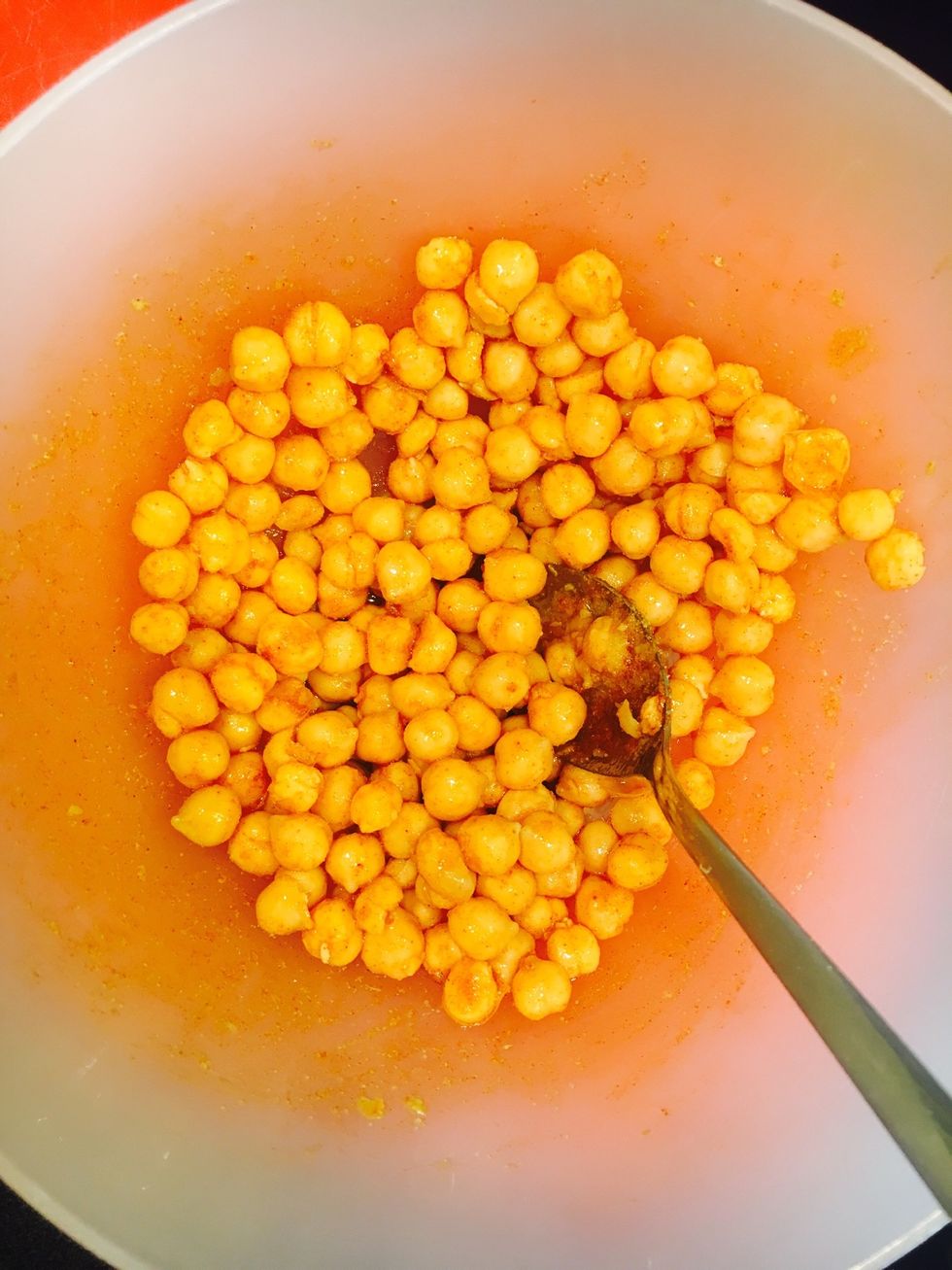 Take away the outer skin that came off. Put chickpeas in a bowl with olive oil (2tbs) , garlic powder, paprika and salt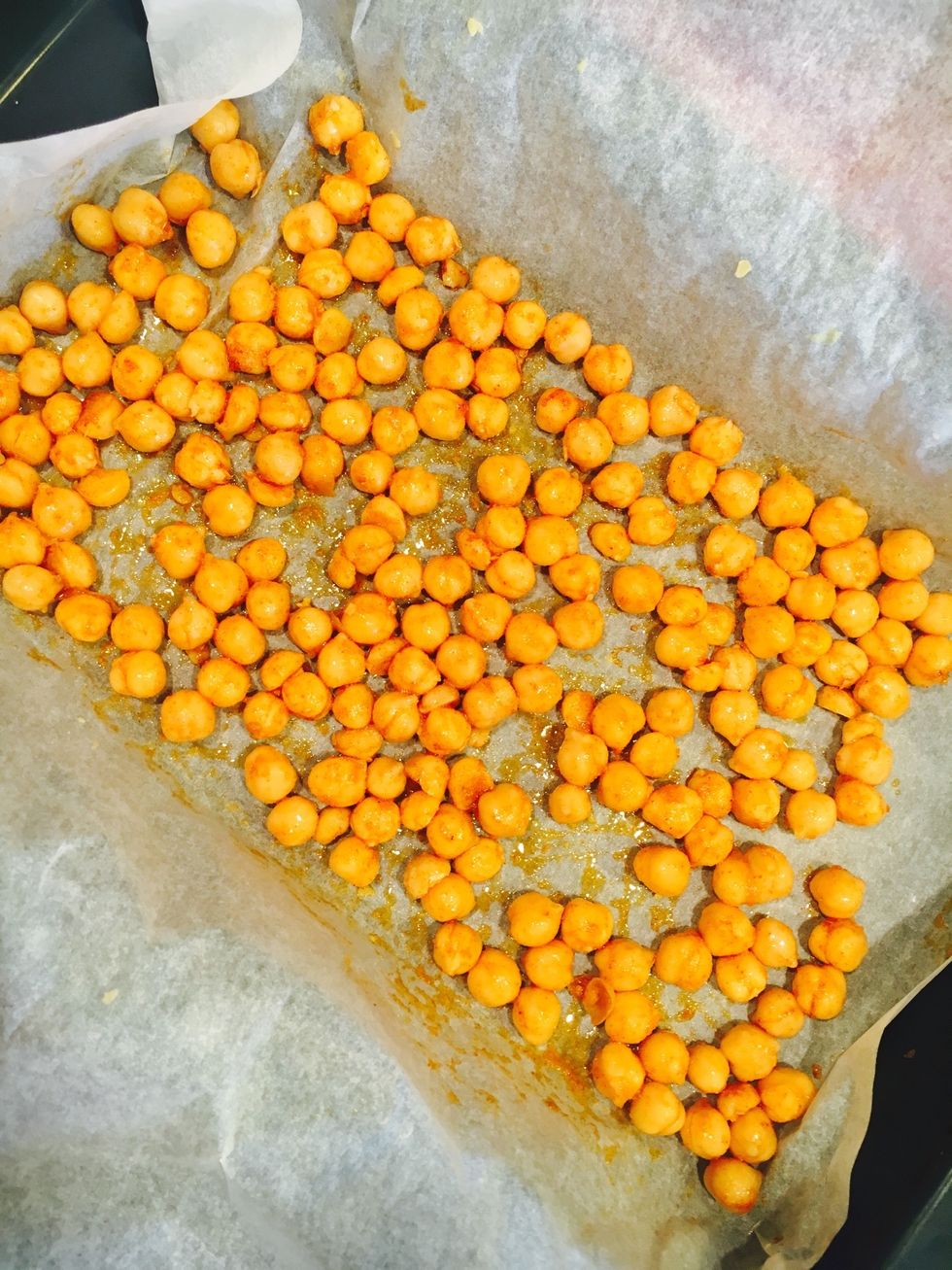 Put on the baking tray. Bake for 20-30 mins on 220 degrees celcius.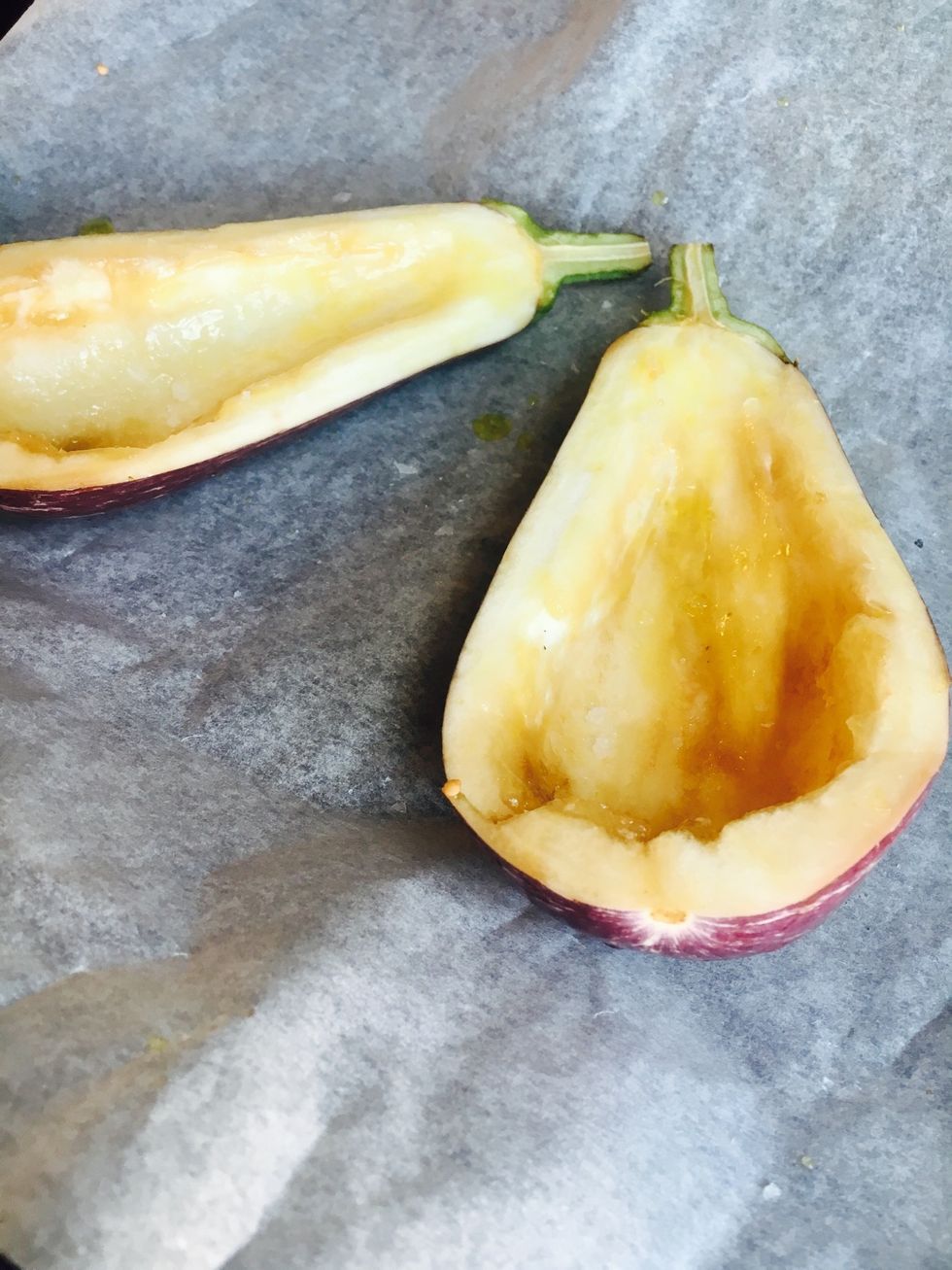 Prepare eggplant. Cut in half and take out the seeds. Brush with olive oil. Put in the oven when there's 15 mins left cooking for the chickpeas.
Take the eggplant out of the oven first and cover with foil. Put oven on the broiler/grill function for 1-3 mins (keep an eye on the chickpeas so they don't burn).
Take the chickpeas out of the oven. Fill the eggplant with the crispy chickpeas & garnish with the vegan "cheese" sauce + freshly chopped basil. Enjoy 😋
400.0g Chickpeas
1.0 Purple eggplant
1.0tsp Garlic spice
2.0Tbsp Olive oil
1.0tsp Paprika powder
Vegan "cheese" sauce
1.0tsp Chili flakes
2.0tsp Nutritional yeast
1.0pch Salt
2.0Tbsp Almond milk
Garnish: fresh basil (chopped)
Beate Olav
24 from Norway?? Love making healthy food and getting inspired by clean living?? \n?Iherb discount code: NMW964\nContact: olav.beate@gmail.com\n\n\n