How to make baked chicken & spinach alfredo
A delicious pasta dish that is definitely a rich, indulgent experience!
703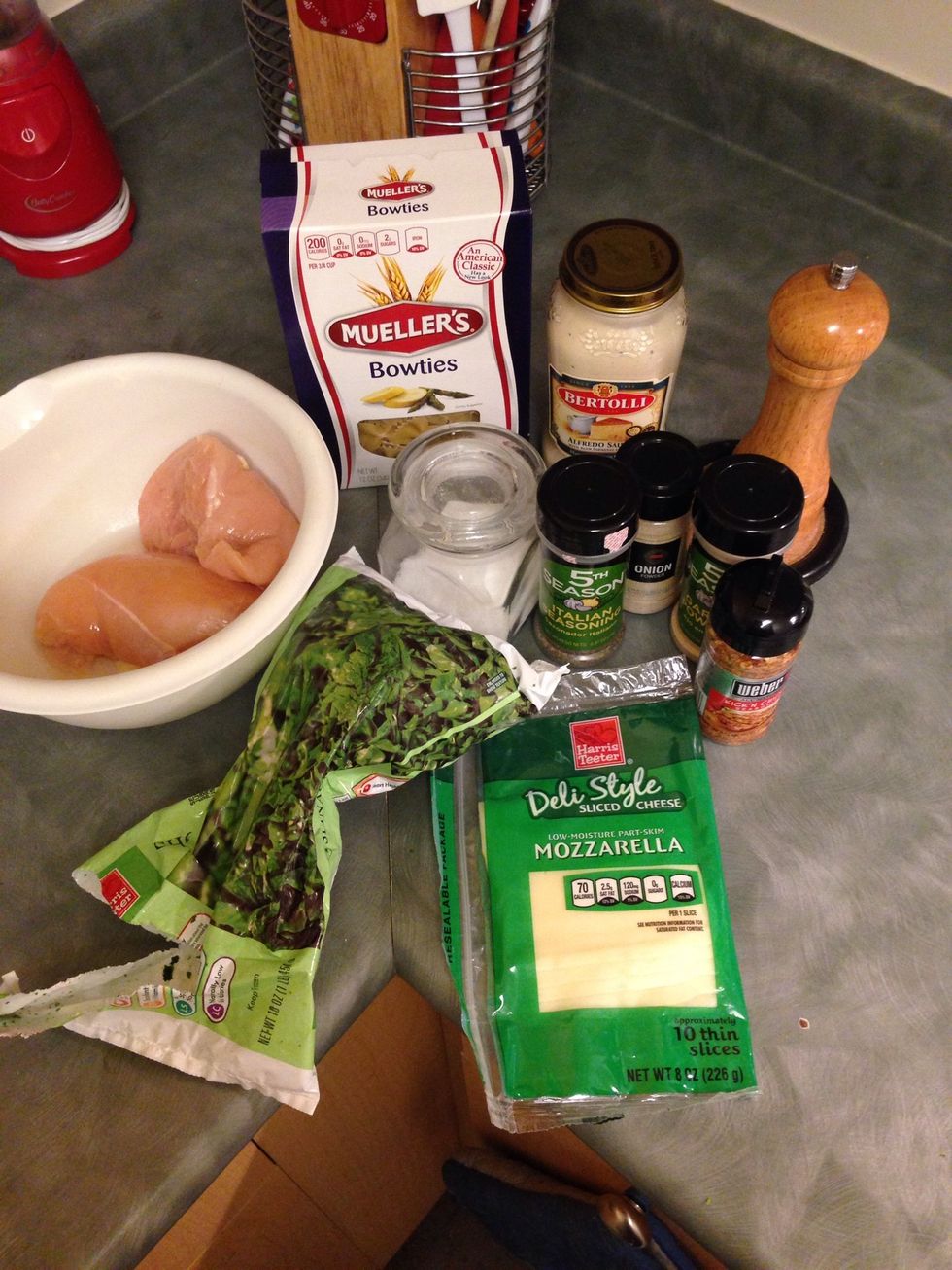 All of the ingredients.
Clean, dice, and season the chicken with the spices (add or omit any you'd like).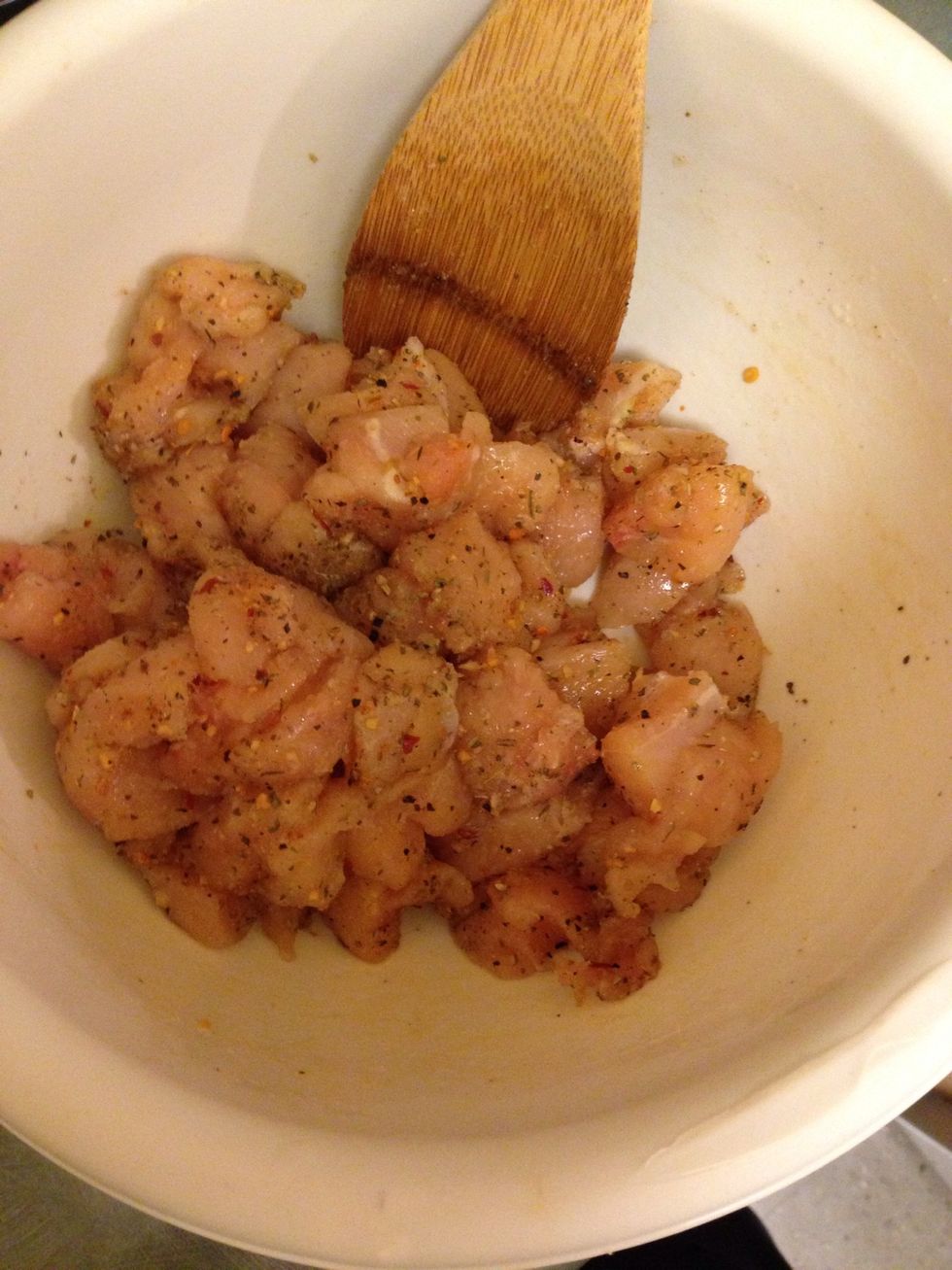 Diced, seasoned chicken.
Cook the pasta according to the package directions.
While pasta is cooking, brown the chicken in a sauté pan (med/high heat) with enough olive oil to coat the pan. Once chicken is browned, add frozen spinach. Turn to med/low heat.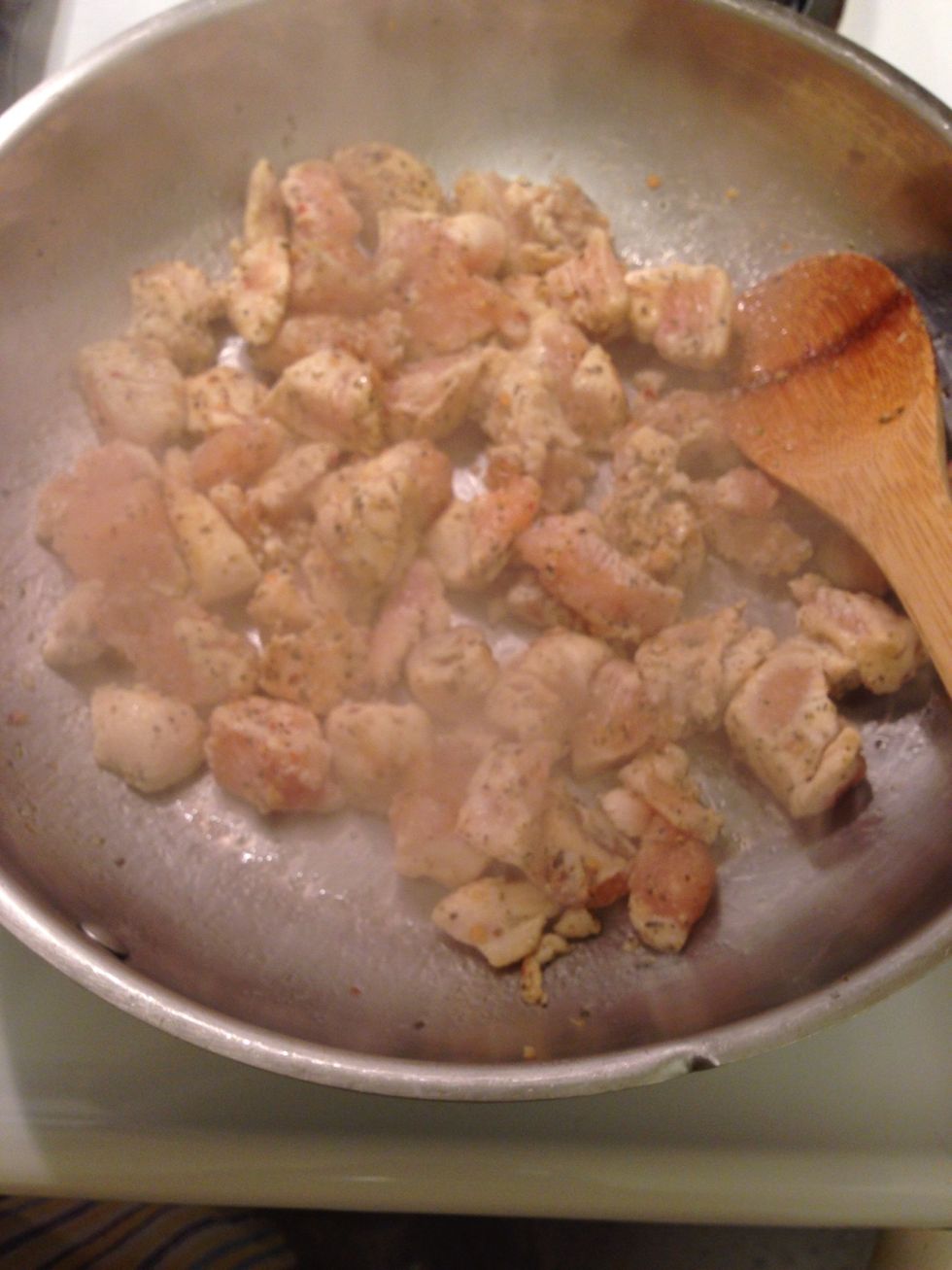 Browning the chicken.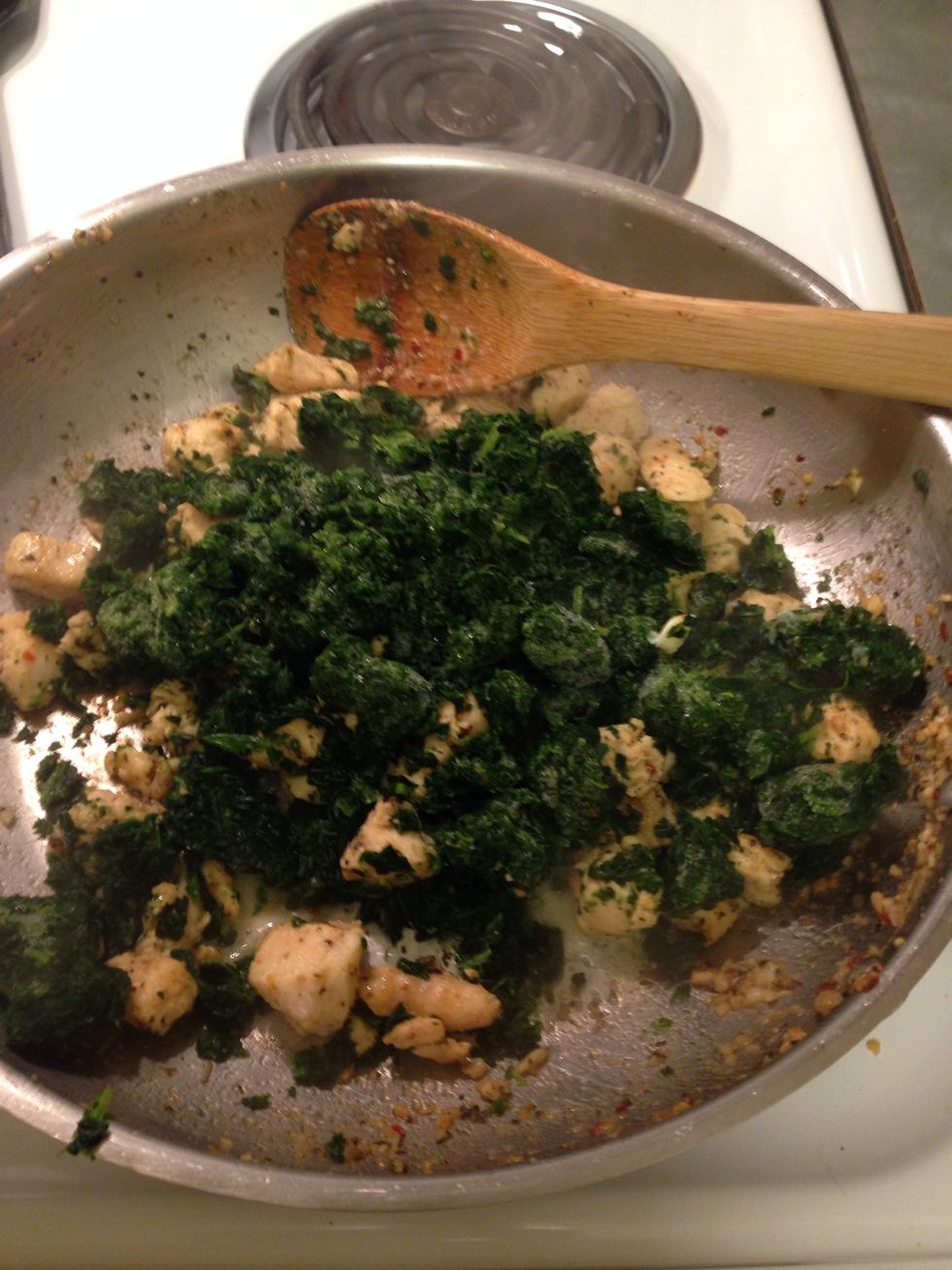 Add the spinach (I used a half a bag I LOVE spinach!)
Continue cooking mixture until spinach is warmed through. Add Alfredo sauce + half a jar of the pasta water. Taste and re-season as needed. Drain the pasta & add the Alfredo mixture to the pot.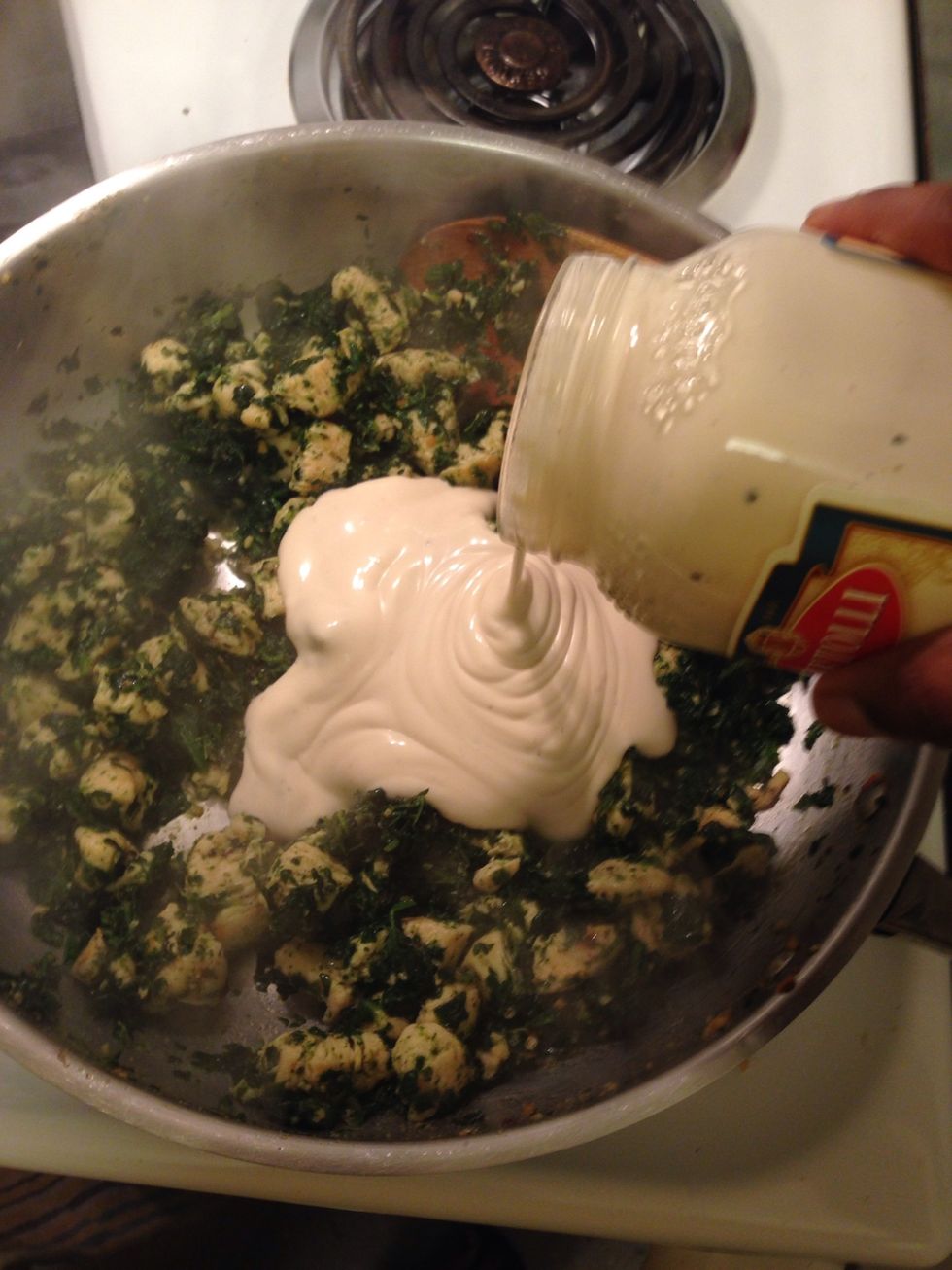 Alfredo sauce time!
Use 1 ladle of the pasta water. Carefully add to the jar. Let cool for a minute or so then cover with lid. Use a kitchen towel to cover the while and lightly shake, then add to the mixture.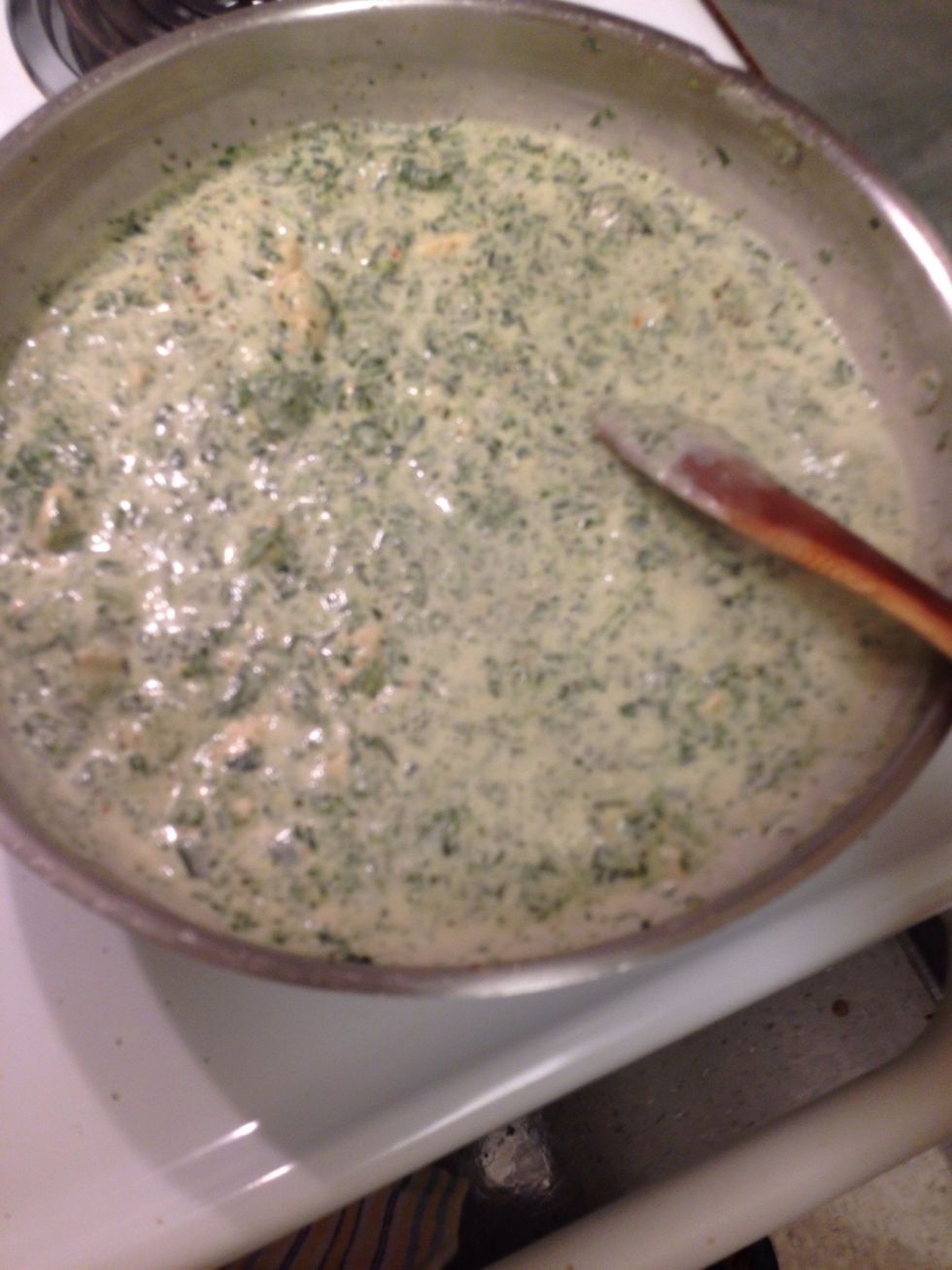 Spinach Alfredo heaven!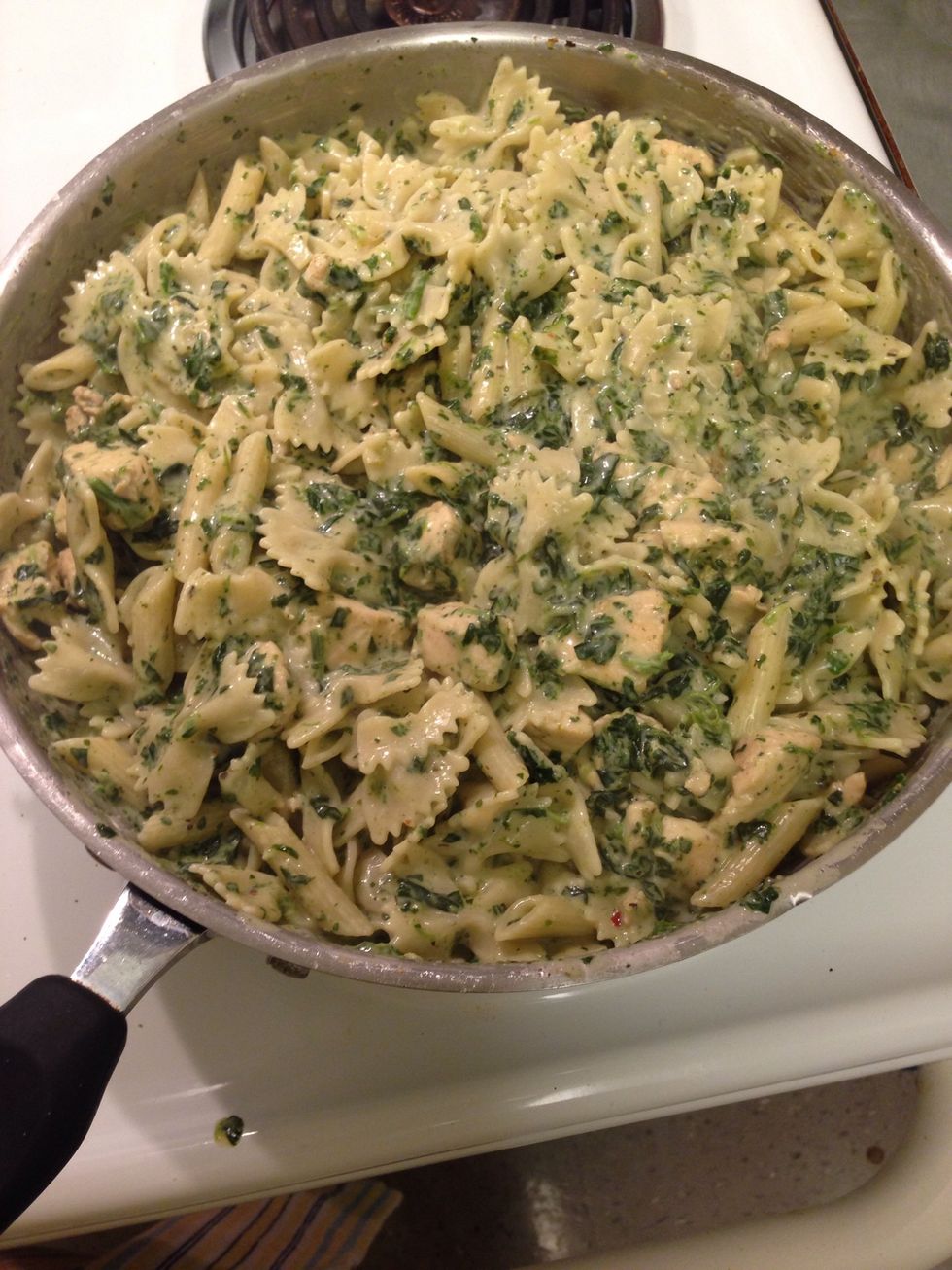 With the pasta...I had a handful of leftover Penne I cooked with the bowties.
Top with mozzarella cheese. Cover with lid to allow cheese to melt... OR if the pan is oven safe, broil for a few minutes until cheeses is melted and golden brown.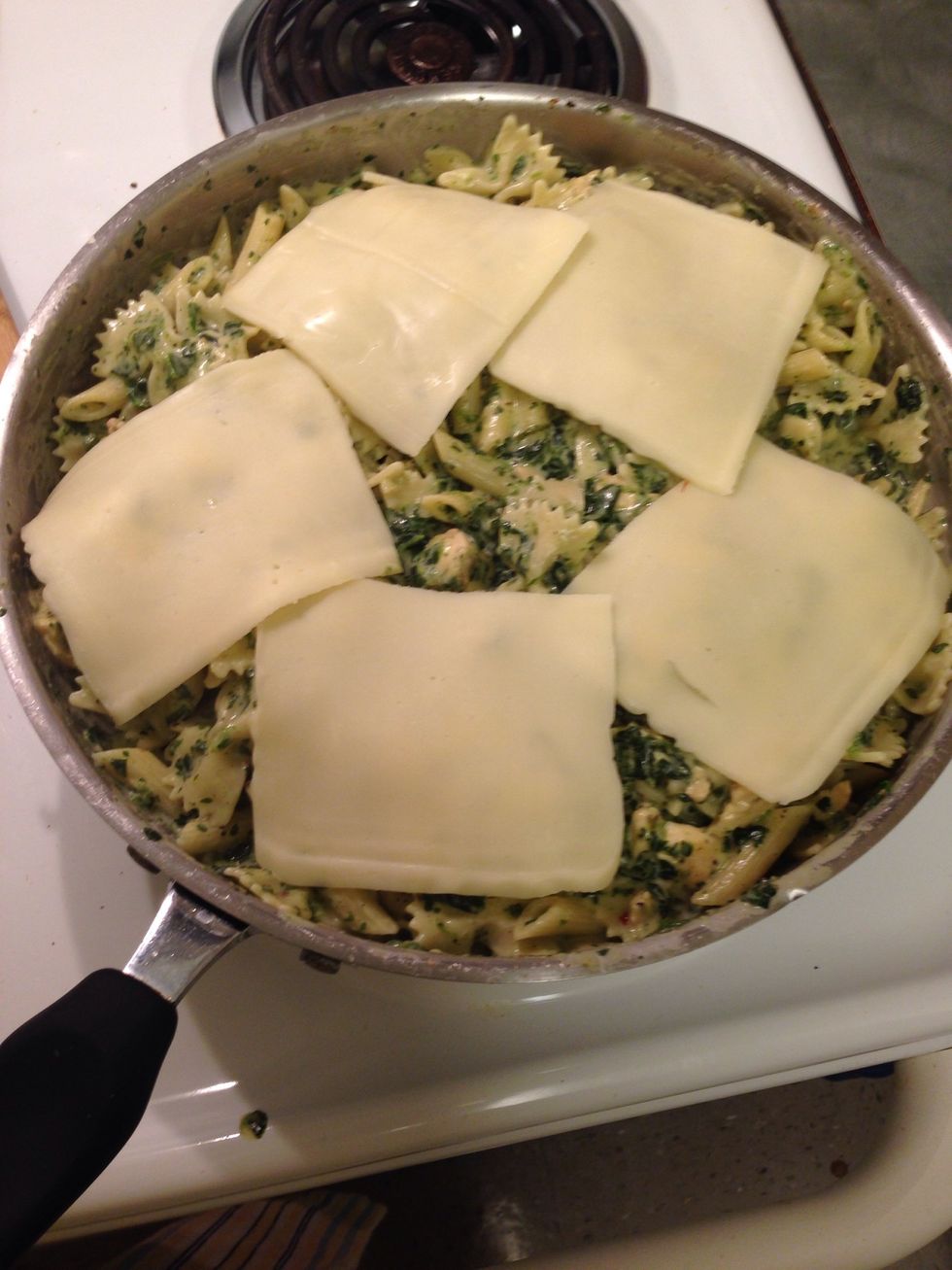 Add your cheese, definitely will add more than this next time!
Browned and bubbly!
1.0lb Chicken breast
1/4part Frozen spinach
1.0lb Pasta of your choice
1.0part Jar of Alfredo sauce
Salt
Pepper
Italian seasoning
Onion powder
Garlic powder
2.0c Mozzarella cheese (sliced or shredded)
Charlotte, North Carolina