Make Baked Brie en Croûte With Apple Compote
44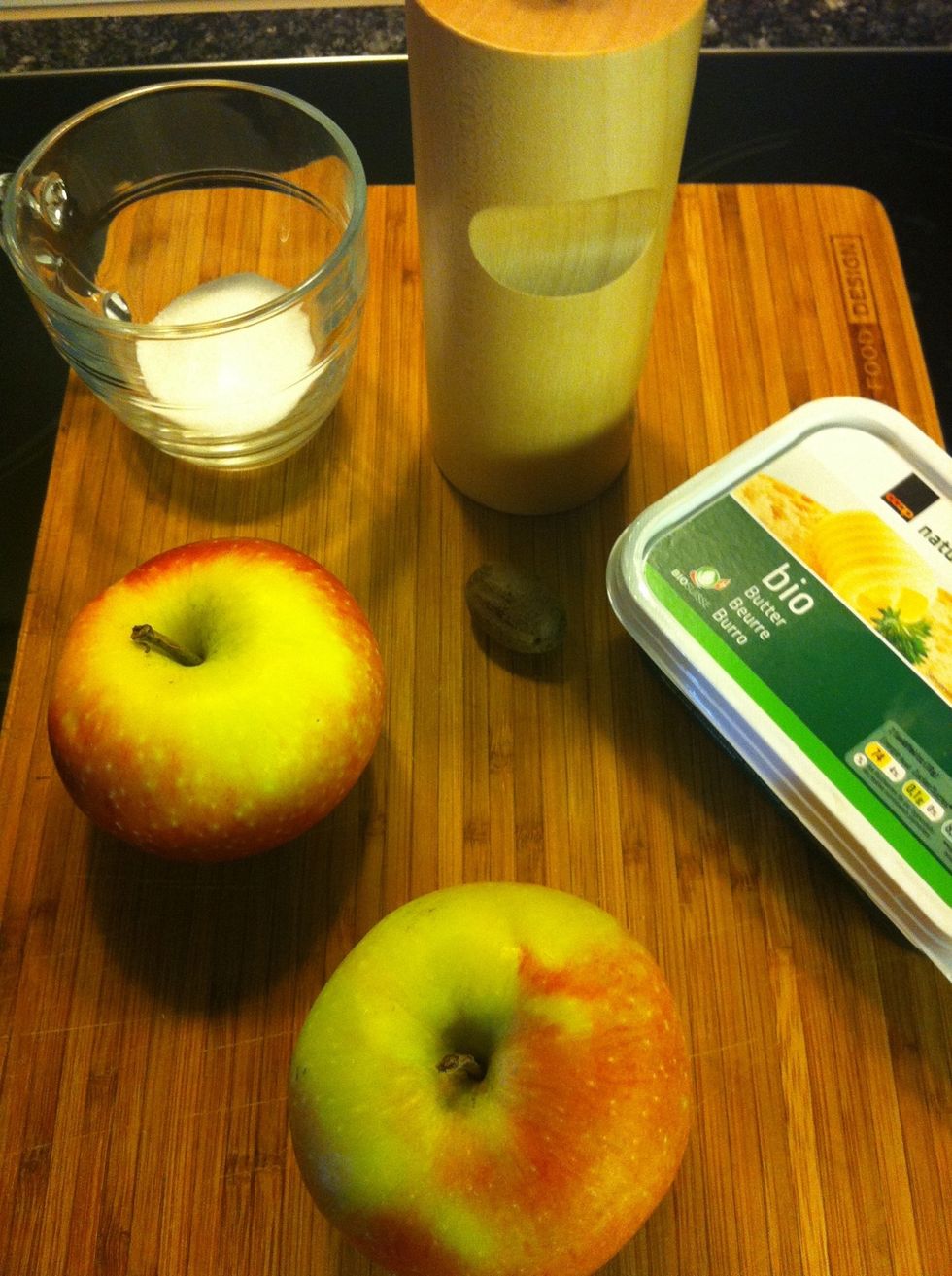 Peel and core the apples, cut them inti 1/2-inch (12 mm) thick dices.
Melt the butter in a medium saucepan over medium heat. Add the apples and cook, stirring occasionalky, until the apples have released most of their juices. about 5 - 7 minutes.
Apple compote
Mix in the sugar and nutmeg, stir well ti combine, continue to cook. until most of the liquid has evaporated, about 12 -15 minutes longer. Remove. from the hear and let the mixture cool to room temp.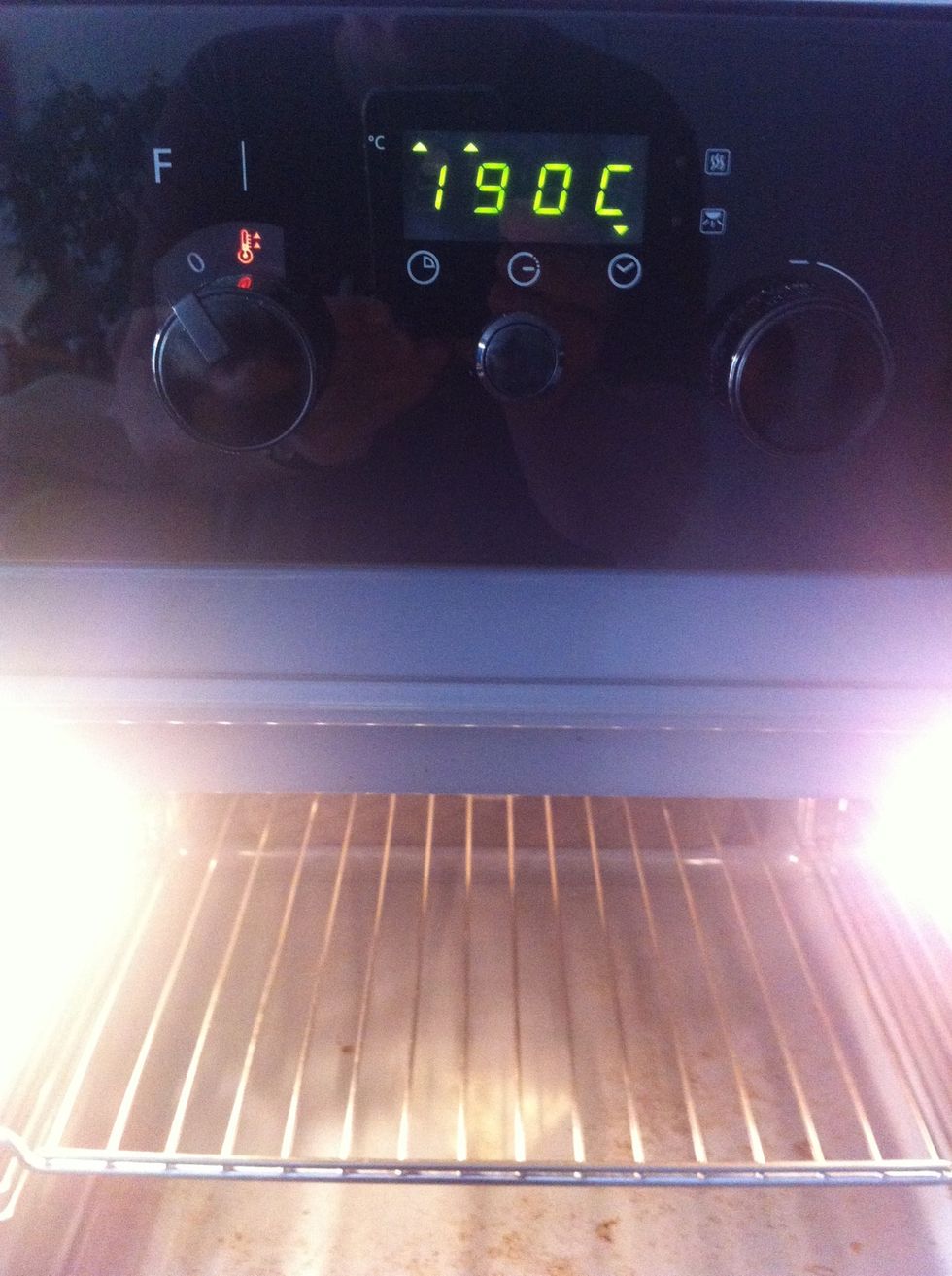 Preheat the oven to 375 F. / 190 C. Line the baking sheet with parchment paper. Transfer the round puff pastry to the baking sheet.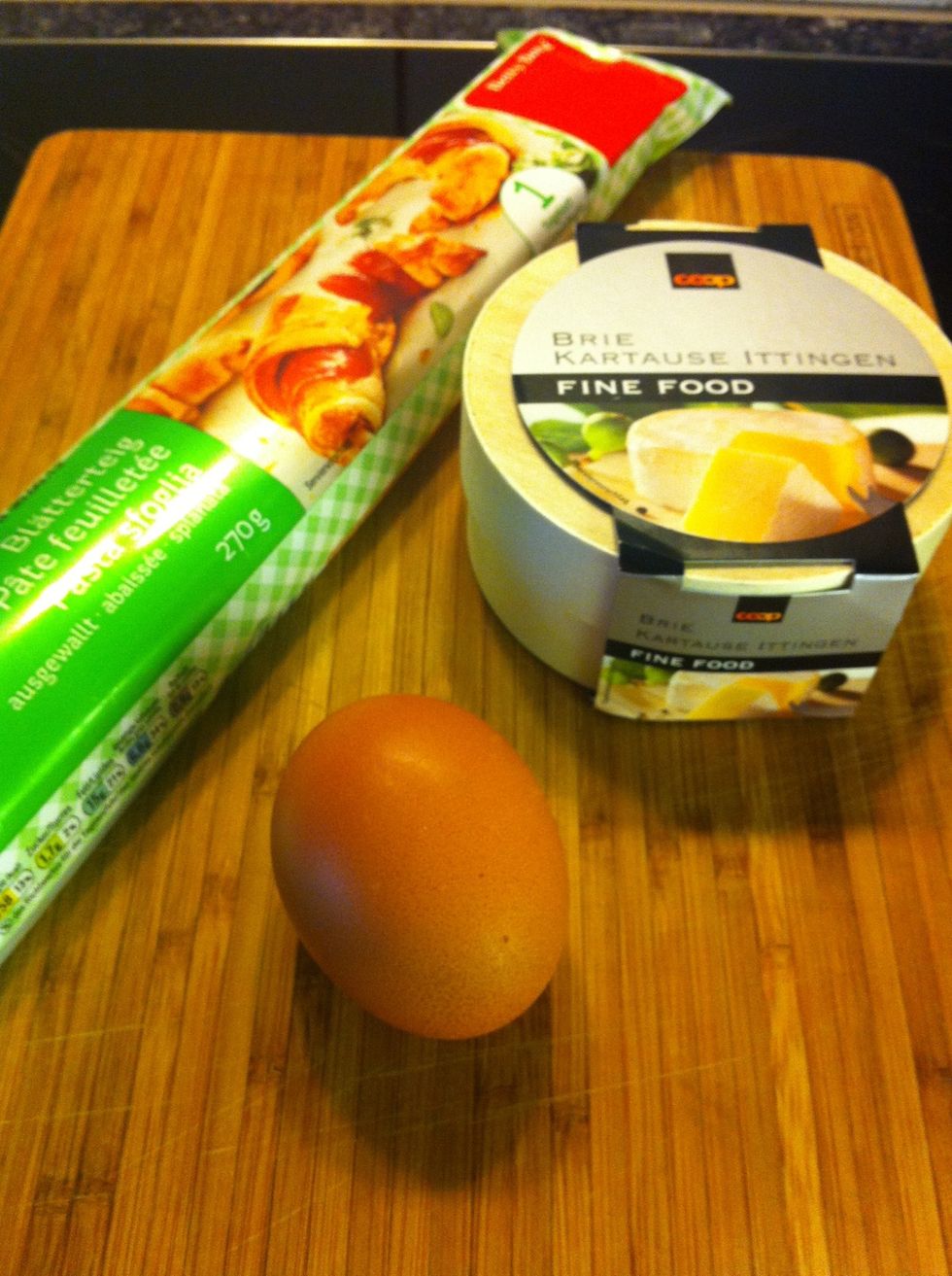 Puff pastry, egg and Brie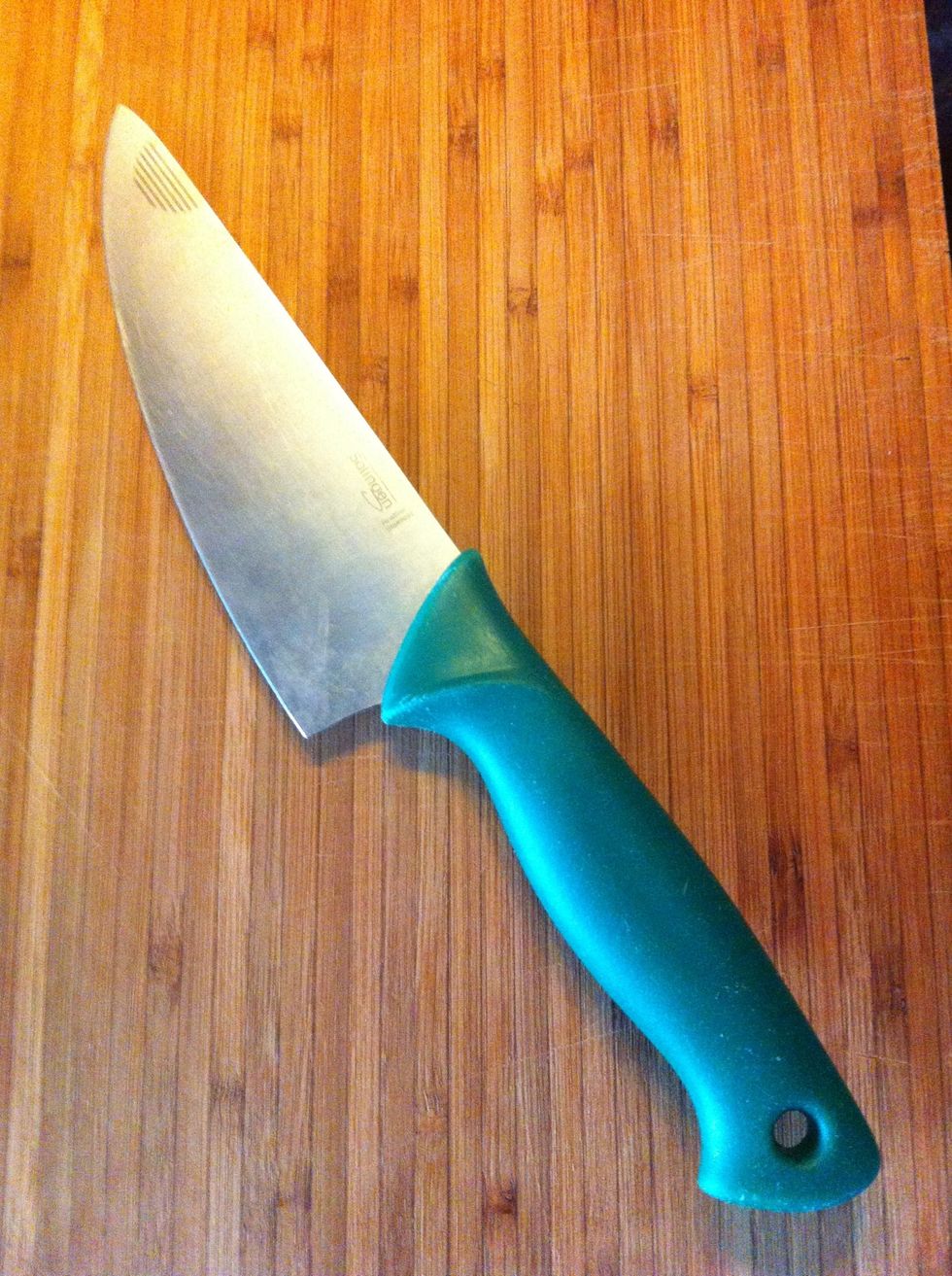 Usung a sharp knife, cut the disc of cheese in half horizontalky to create to thinner dics. Place one disc in the center of the puff pastry round. Spread half of the apple compote over the cheese disc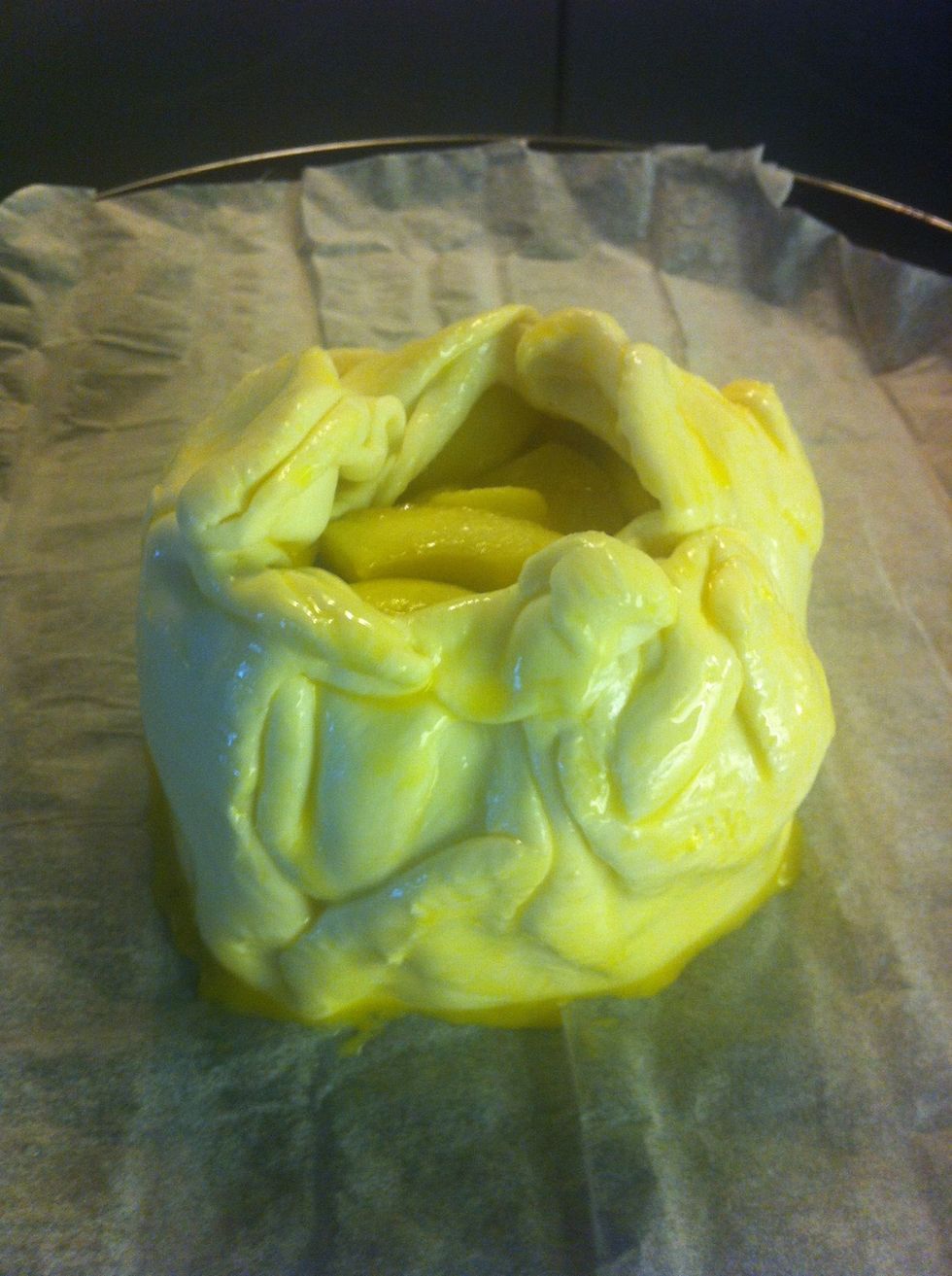 Top with disc two. Layer with the remaing compote. Bring the puff pastry up around the edges of the brie-apple-layers. Fold and pinch the edges so that a small portion of the top surface is exposed.
Brush the surface of the puff pastry with the egg wash.
Bake until the puff pastry is golden all over and crisp, 49-45 minutes. Let rest 5 minutes, then transfer to a serving platter with a knife and water crackers.
1.0Tbsp unsalted butter
2.0 apples (for ex. golden delicious)
1/4c sugar
1.0pch grated nutmeg
10.0in round puff pastry, 1/4 in / 6 mm thick
1.0 round Brie cheese, 6 - 8 oz / 200 g
1.0 egg, beaten with 1 tbsp. water
water crackers, for serving