Ingredients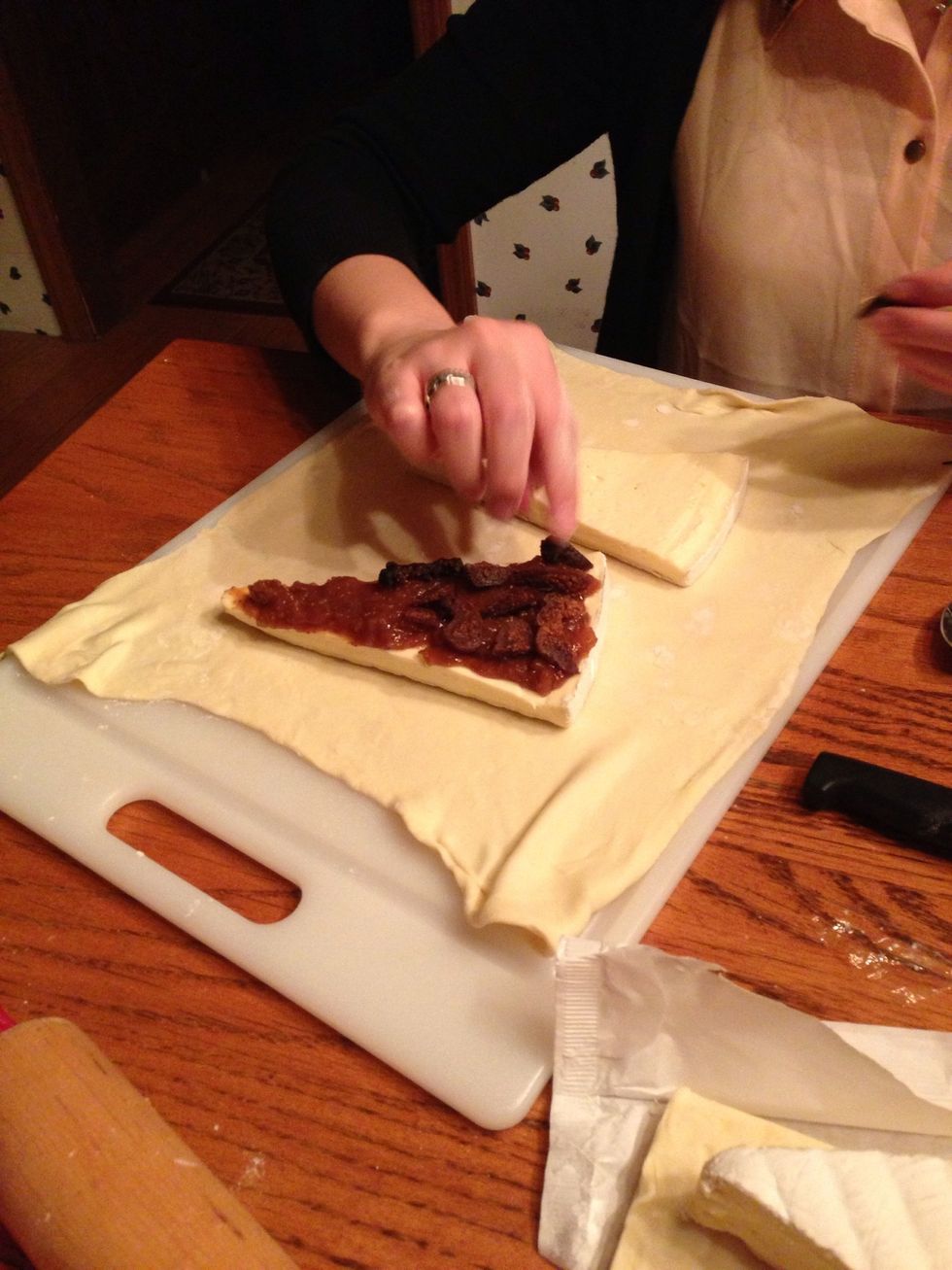 Slice brie in half, spread jam and place dried fruit. You can also use a wheel shaped Brie.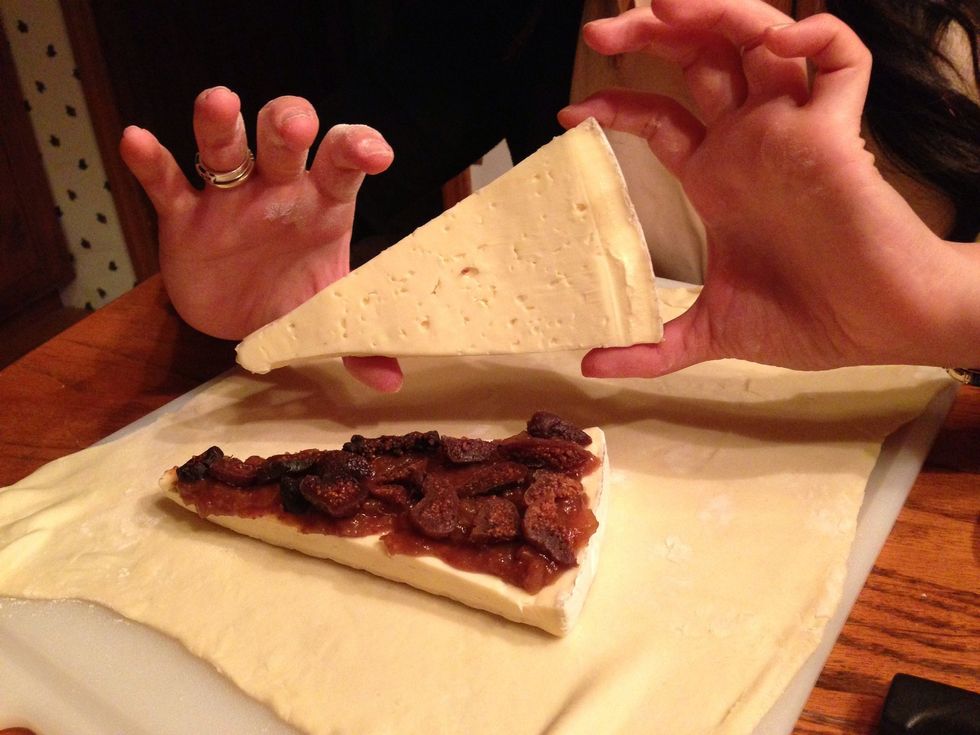 Cover up the Brie and fruit sandwich!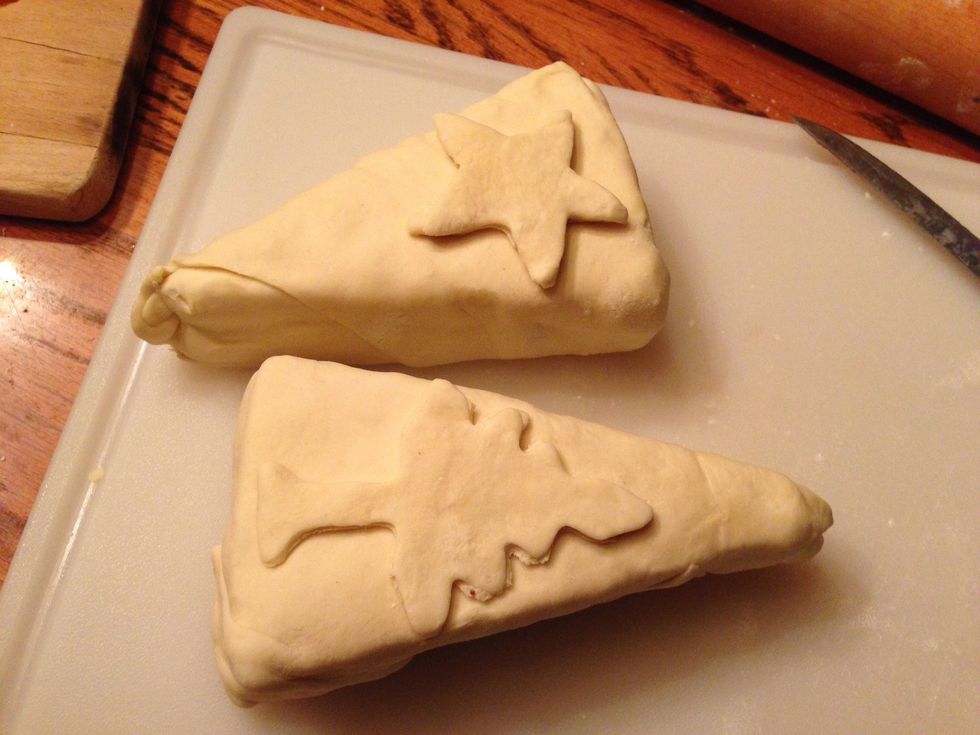 Make sure the pastry dough is thawed. Wrap Brie and cut off excess pieces. I decorated the Brie using a cookie cutter. Tree for the fig and star for the apricot!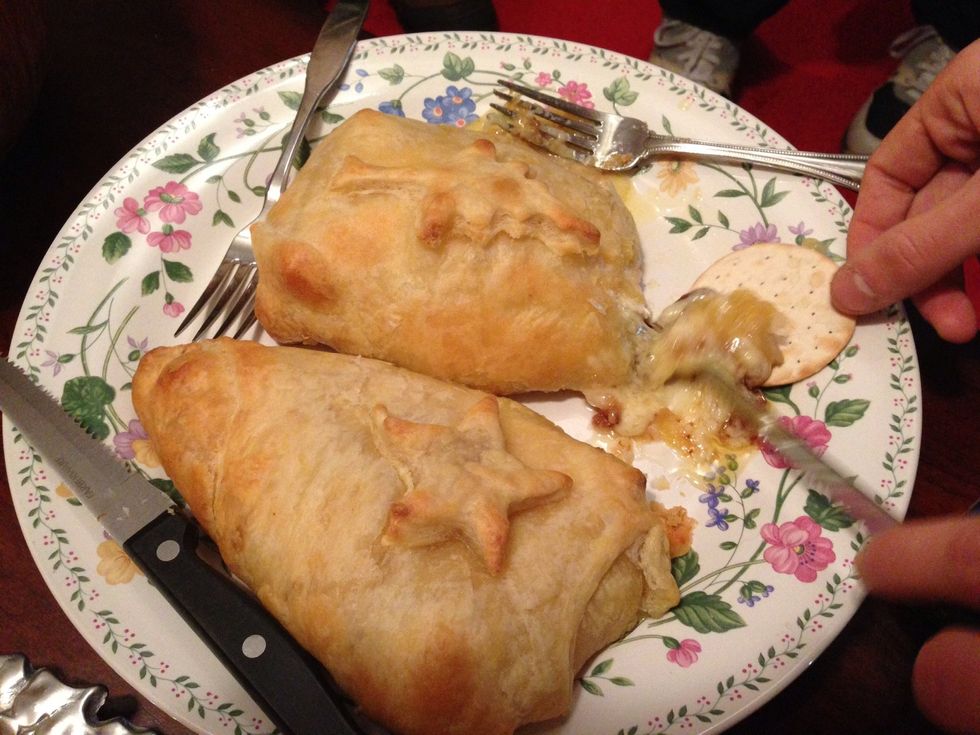 Brush pastry dough with egg. Bake for about 30 mins or till it turn golden brown at the temperature of 400 degrees, or according to your brand of pastry dough brand.
1 sheet pastry dough
1/2 lb Brie
1/2 cup chopped dried fruit (fig/ apricot)
2 heaping tbsp of fruit preserves (fig/ apricot)
1 egg