Make Baked Artichoke Pasta With Fresh Prosciutto
22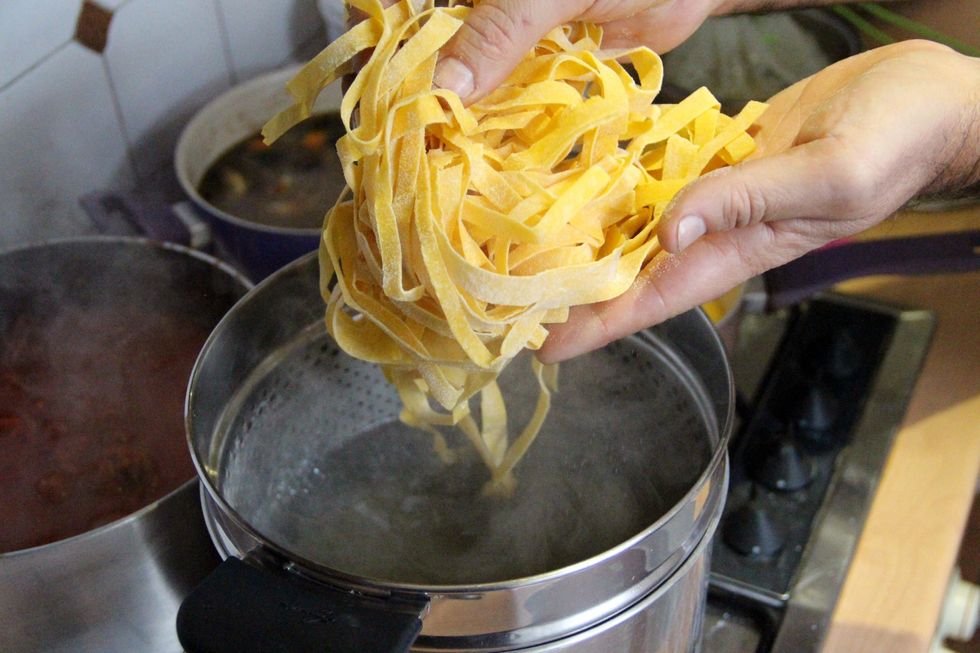 Cook your fresh made fettucine in hot boiling salted water for about 3 minutes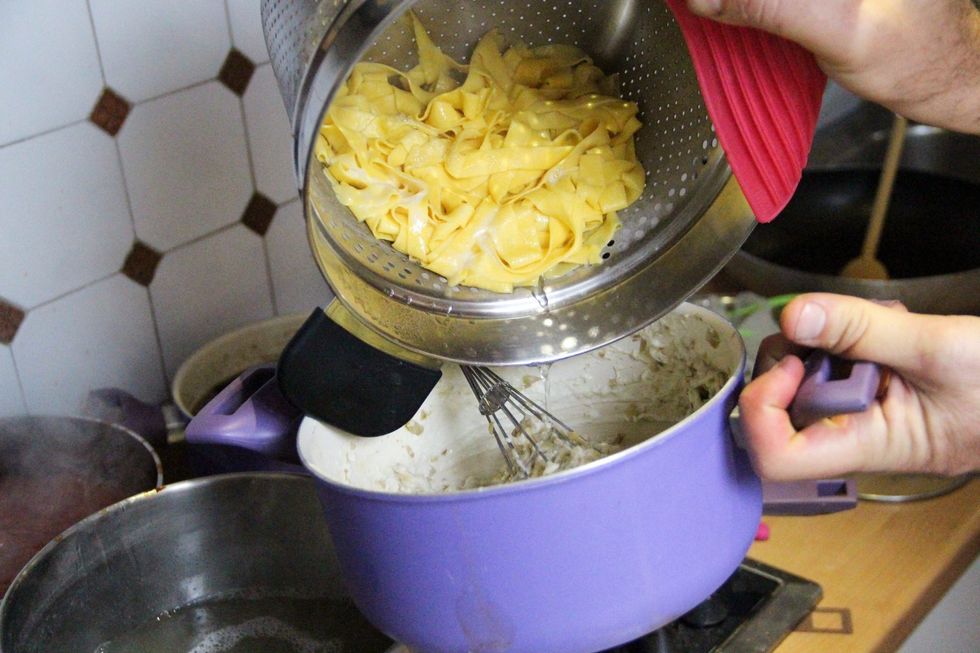 Add to your bechamel sauce (check how to make bechamel sauce). I prepared my artichokes before cleaning them and cooking them in pot with water and white wine till they become soft. Chopped and added.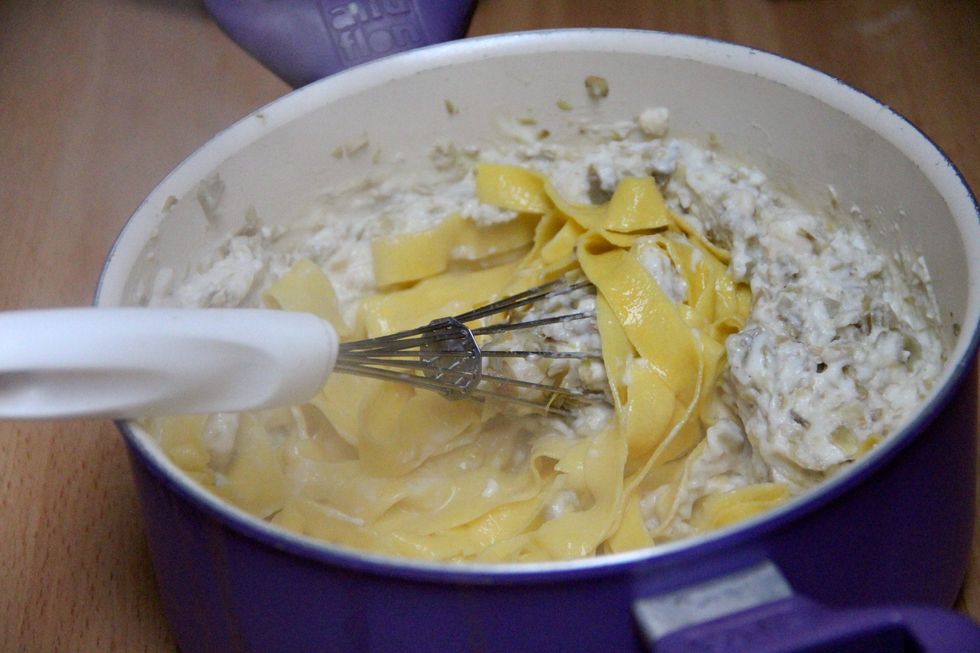 Mix together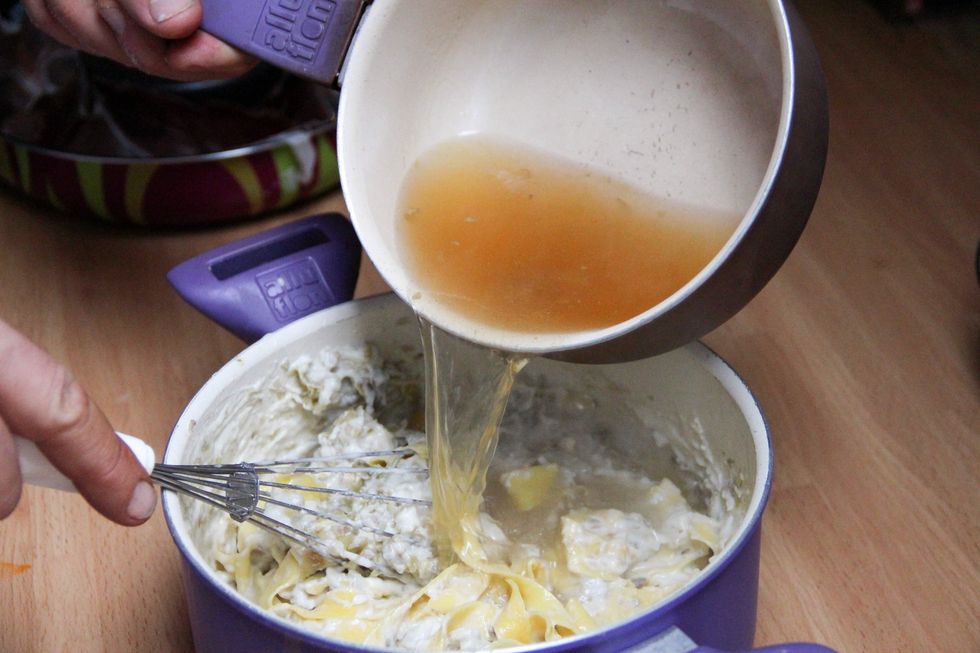 Add artichoke water from the cooking pot you used to cook them in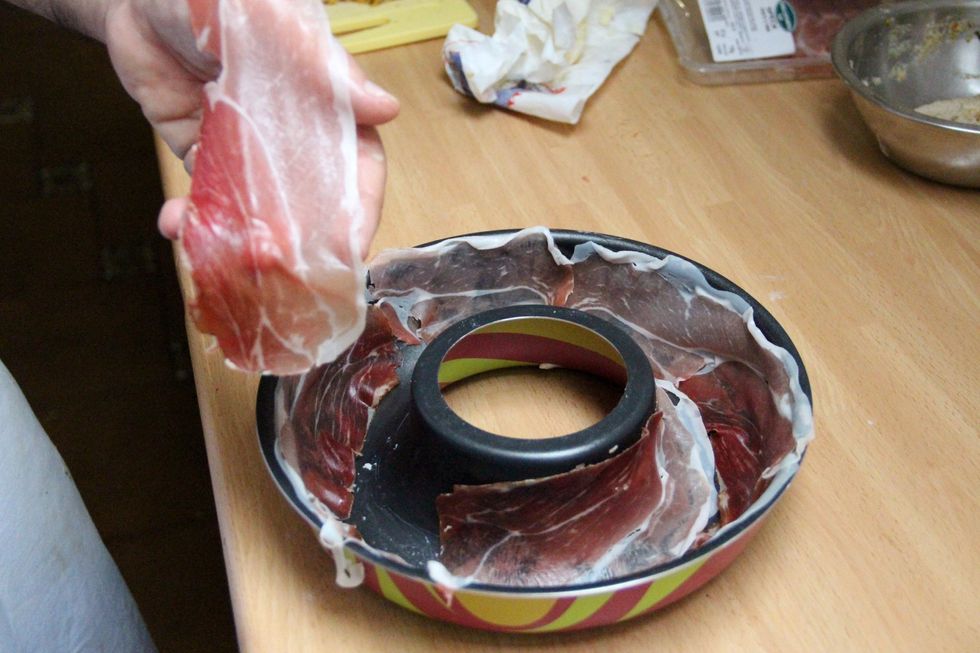 Prepare pan with slices of prosciutto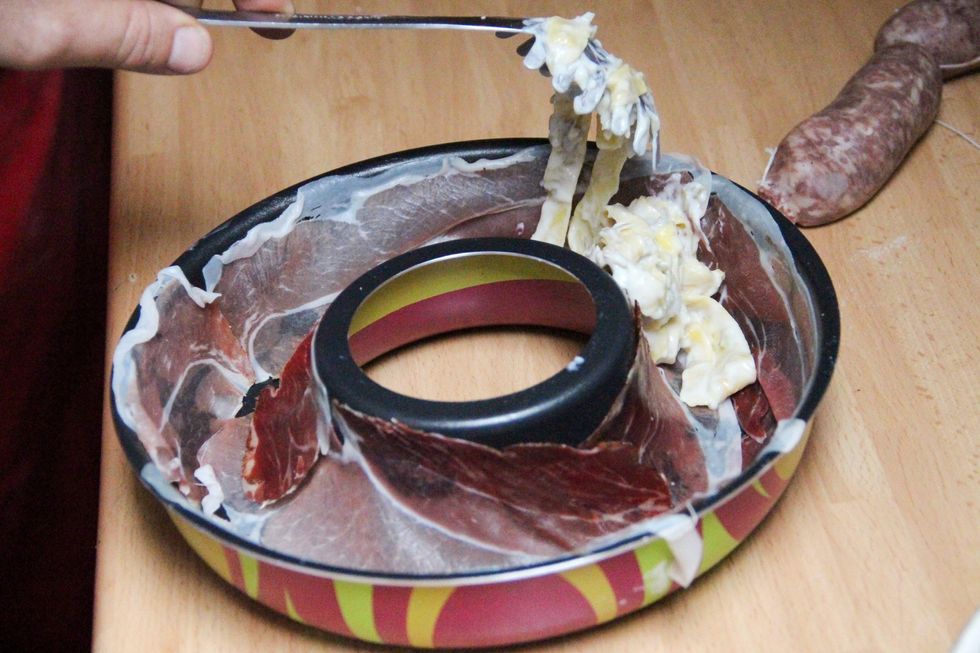 Add your fettuccine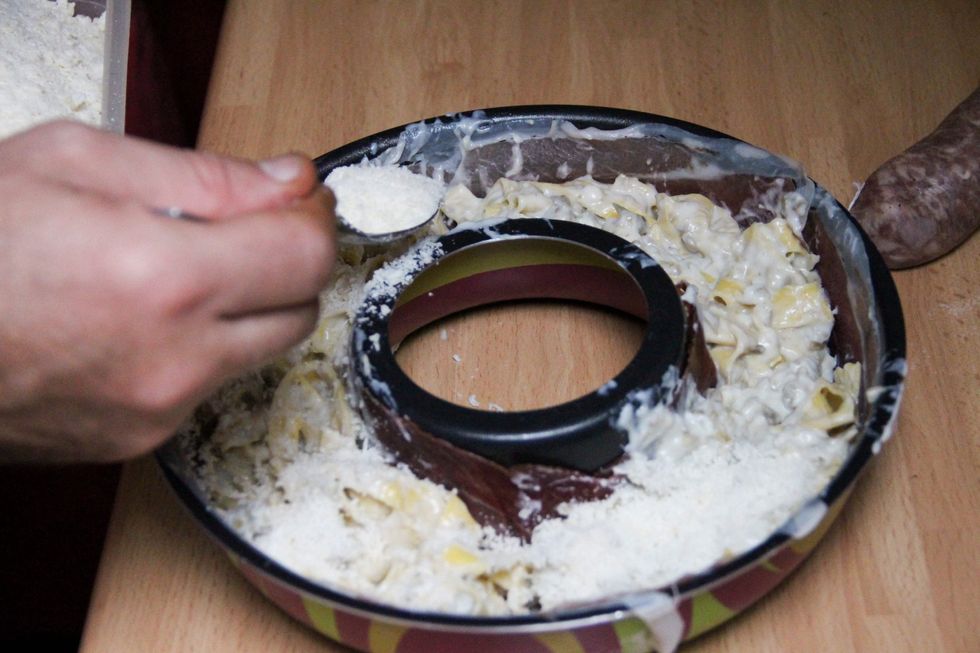 Make a first layer and the add a layer of parmesan cheese
Layer of pepper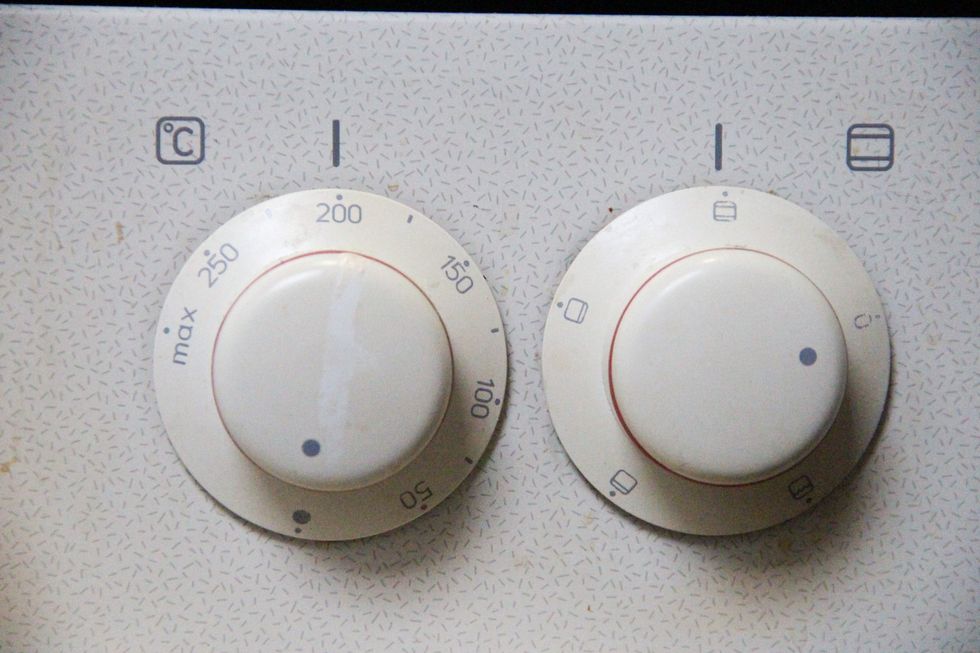 Preheat oven at 200 celsius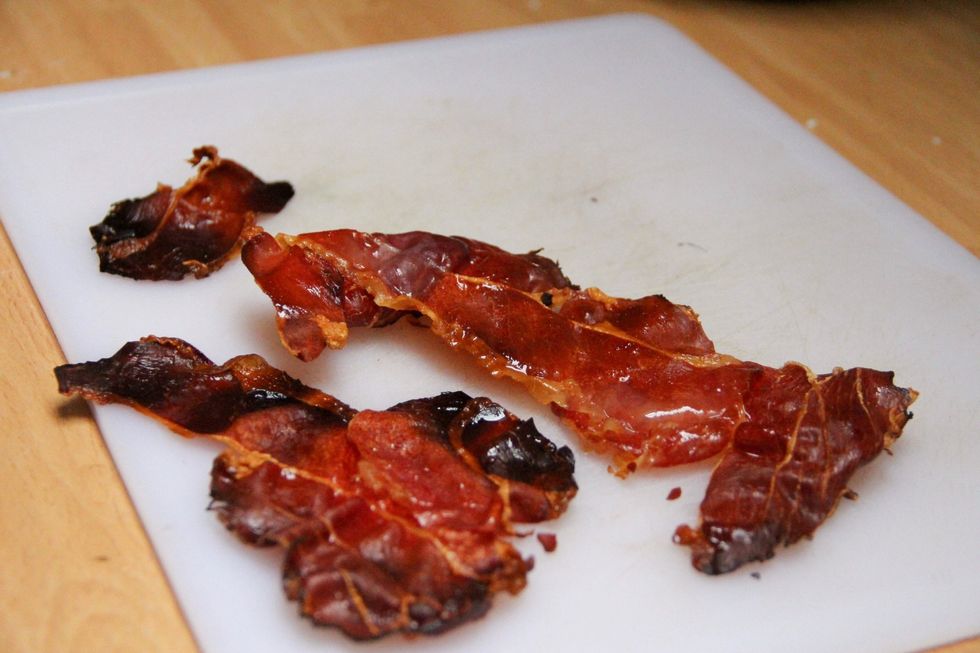 Meanwhile bake a few slices of prosciutto in the oven on some baking paper till crispy
Chop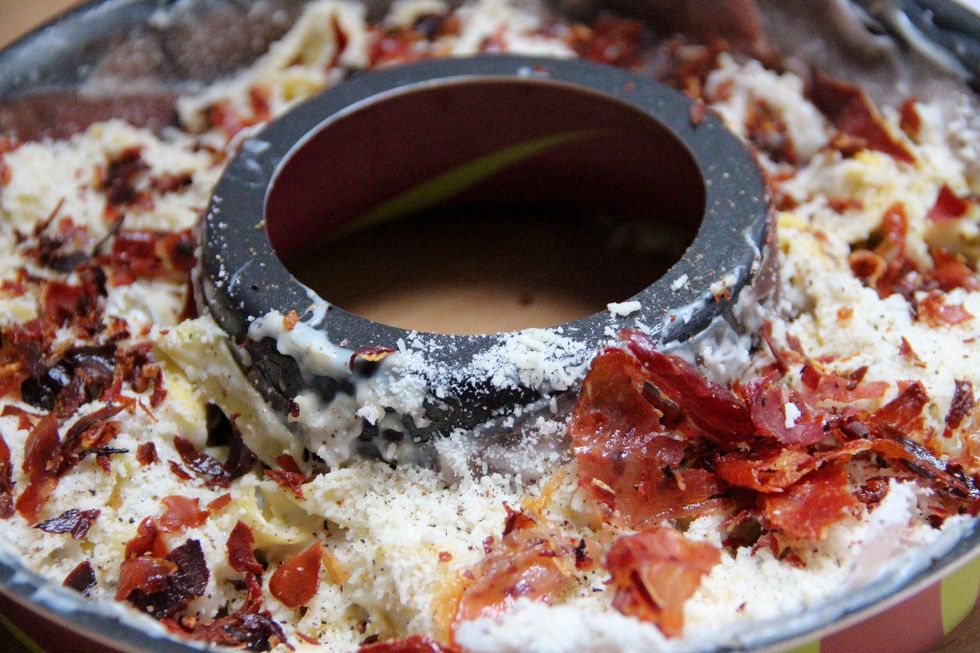 Add a layer of prosciutto bits
Another layer of fettuccine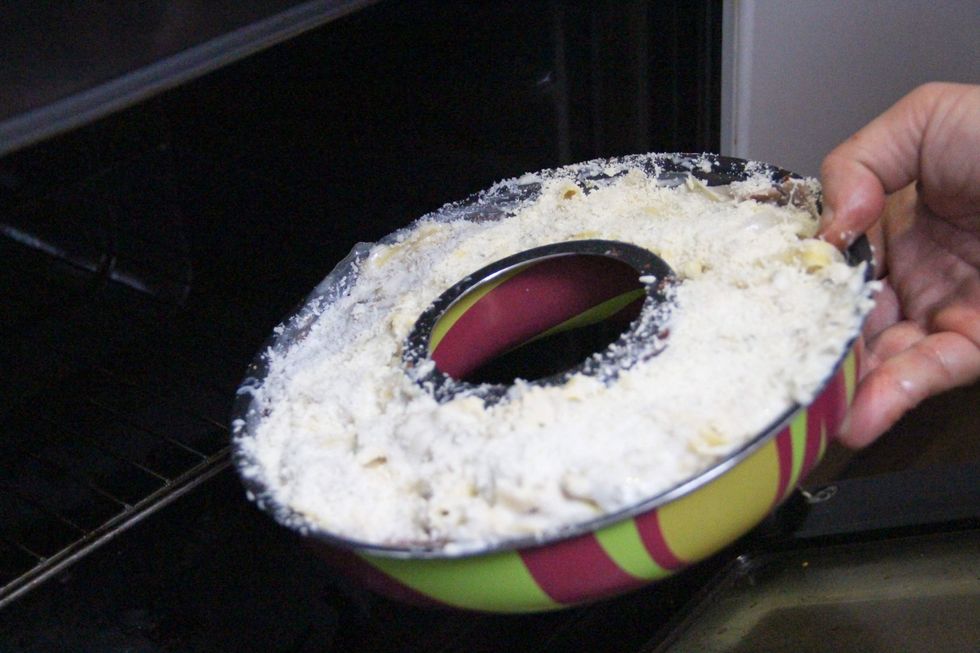 Last layer of parmesan cheese for a nice brown crispy crust. Put in preheated oven at 200 degrees celsius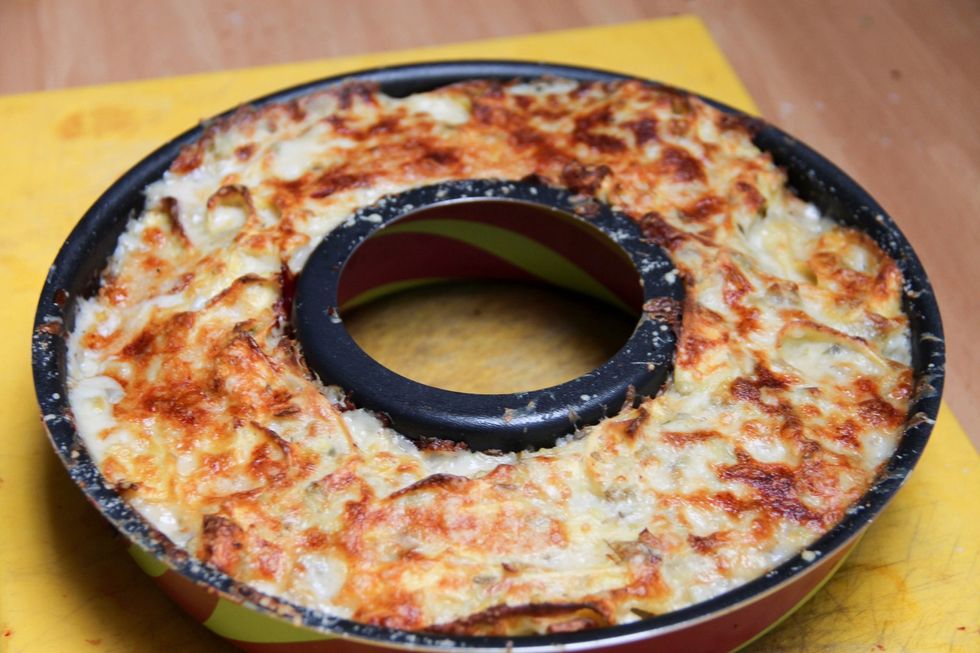 After 20 minutes it should look like this. Wait 5 minutes before serving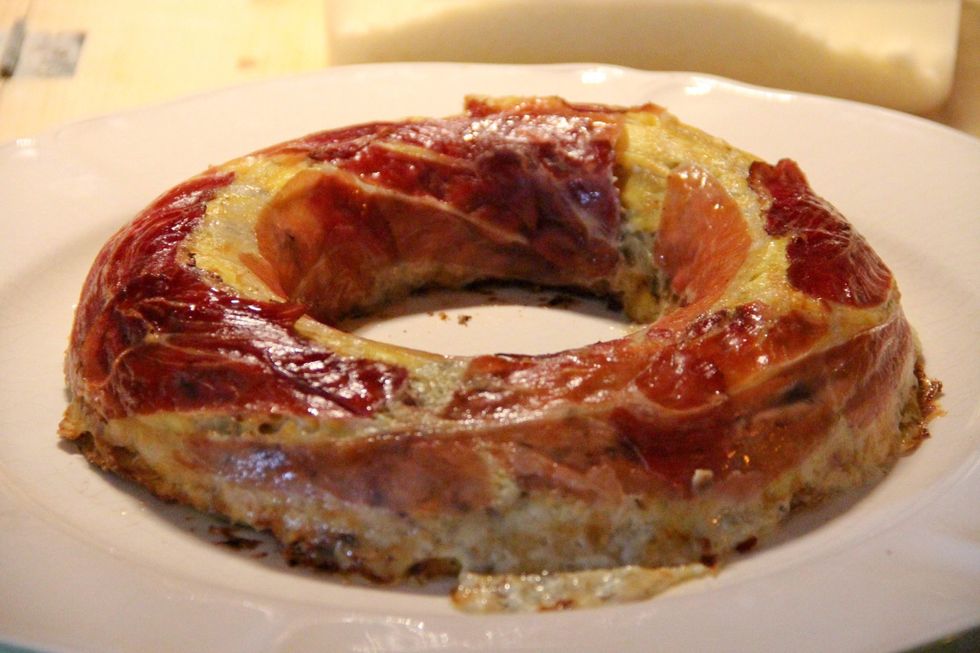 Buon appetito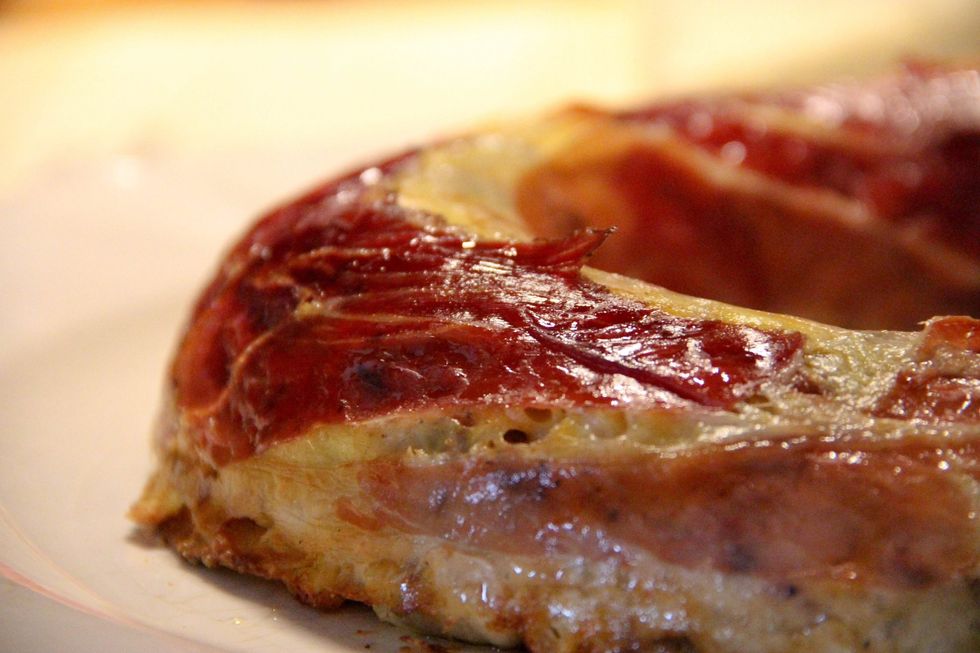 100.0g Fresh made fettuccine (check guide)
1/2l Bechamel sauce (check guide)
1.0 Artichoke (check guide how to fry)
10.0 Slices of prosciutto
1.0c Parmesan cheese
2.0pch Salt and pepper
Fabio Bongianni
Fabiolous Cooking Day is a course designed by Fabio Bongianni putting together Italian food and Italian culture.