Pan fry the fish fillets to a nice brown crispy texture outside but tender inside. Med high heat.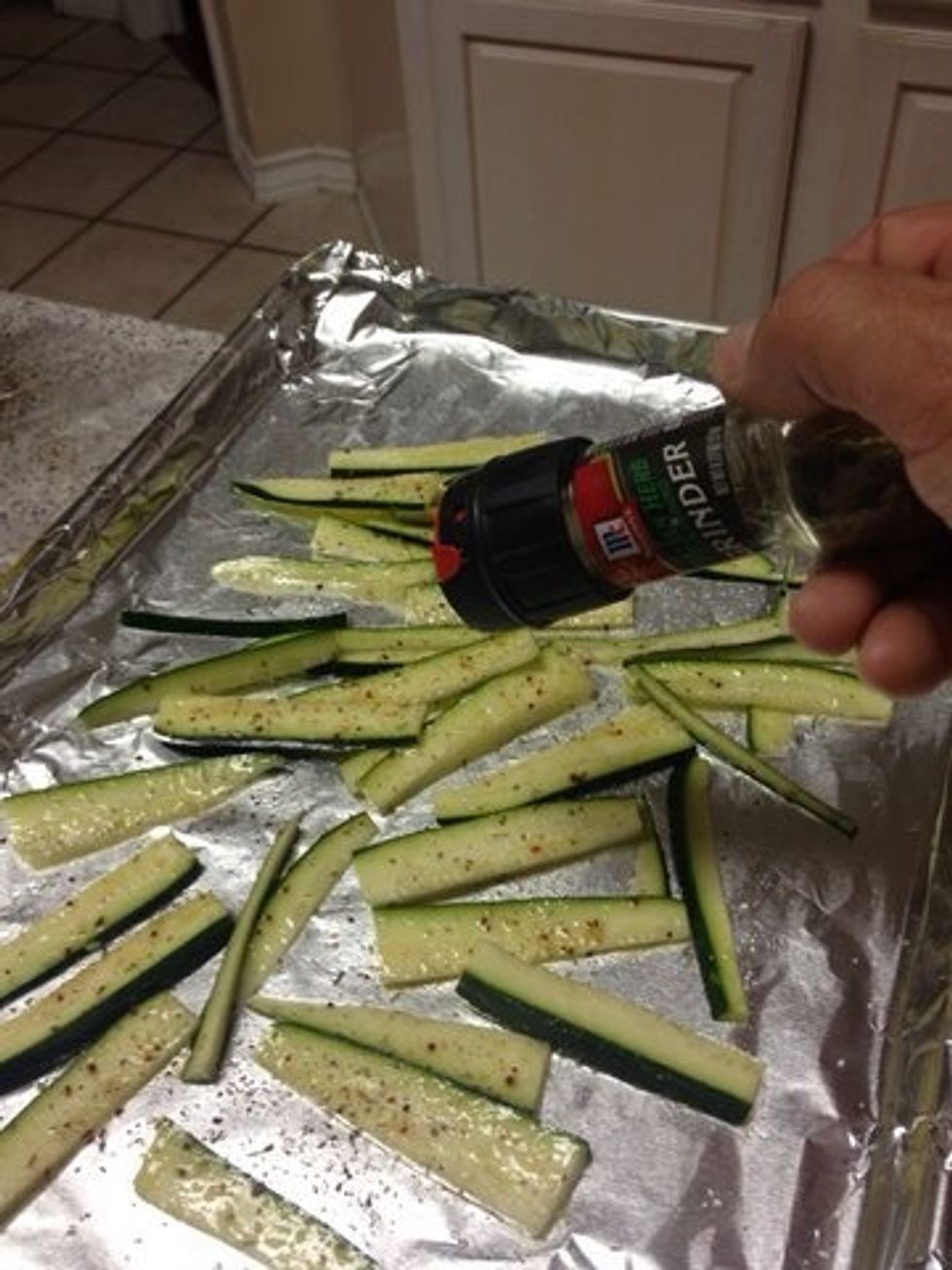 Place cut zucchini on baking pan sprinkle with olive oil, sea salt, and crush pepper. Bake at 350 degrees Fahrenheit for 12 mins.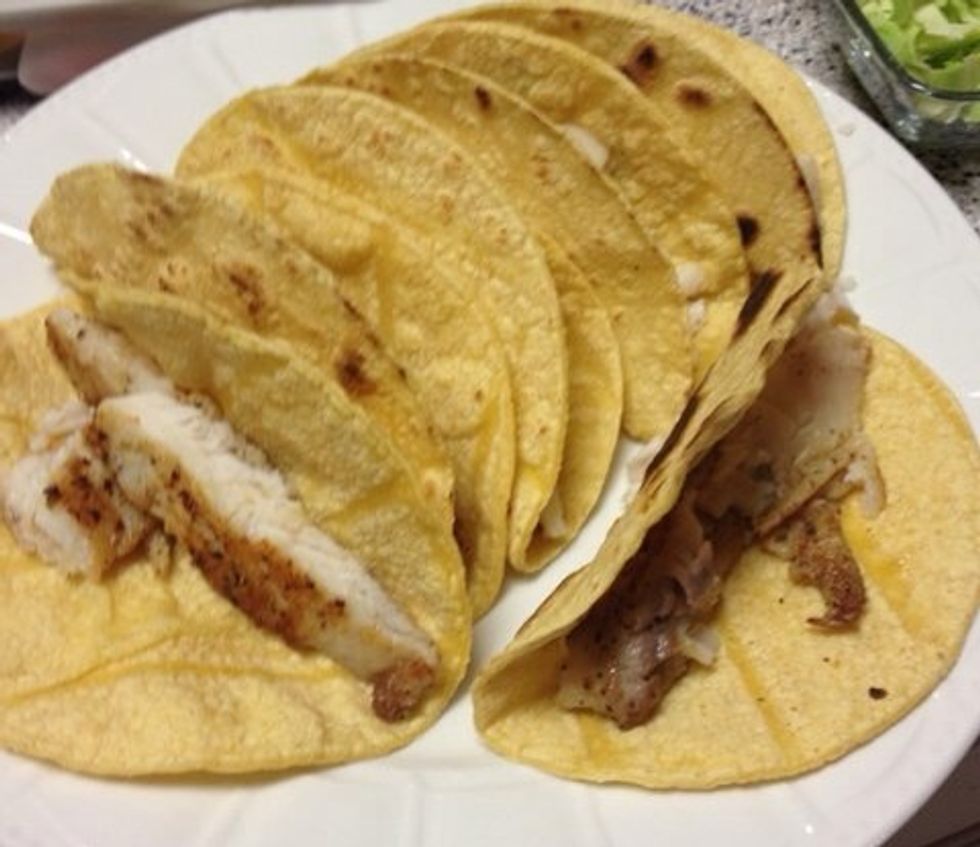 Heat tortillas on griddle or skillet. When warm, fold and continue until crispy on the outside. Place cut fish in tortillas.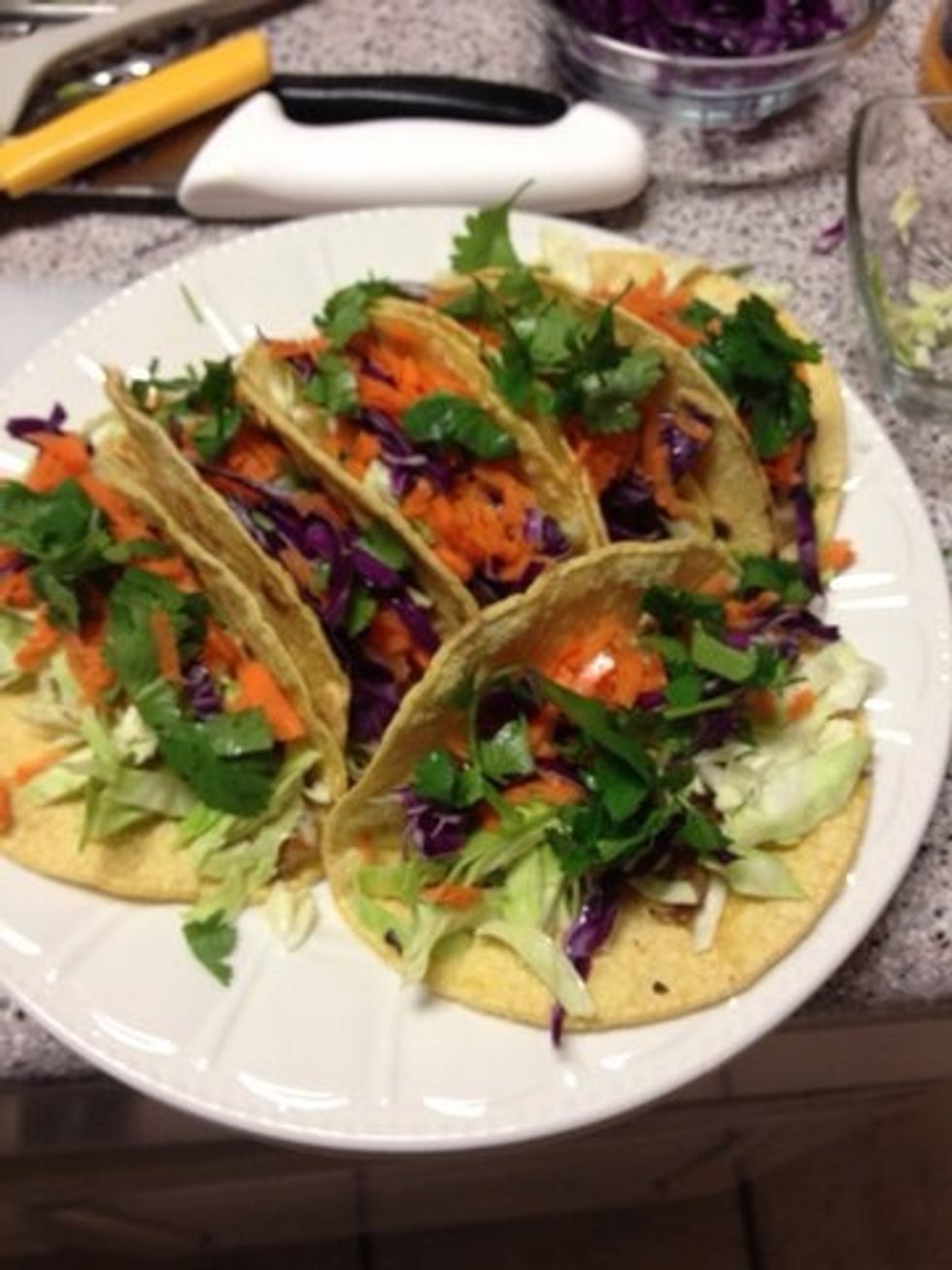 Top the tacos with green & red cabbage, grated carrots, plus cilantro leaves.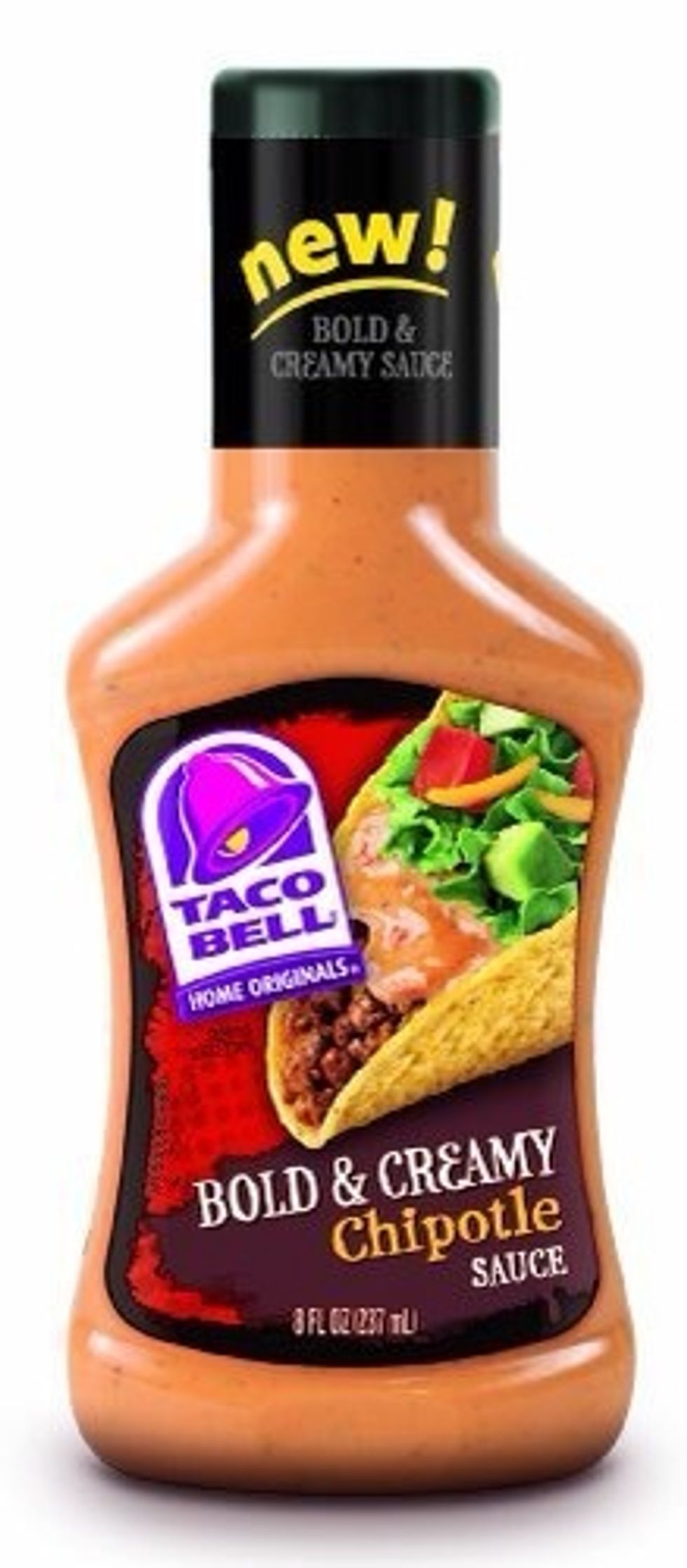 Add Taco Bell Habanero Chipotle dressing on top.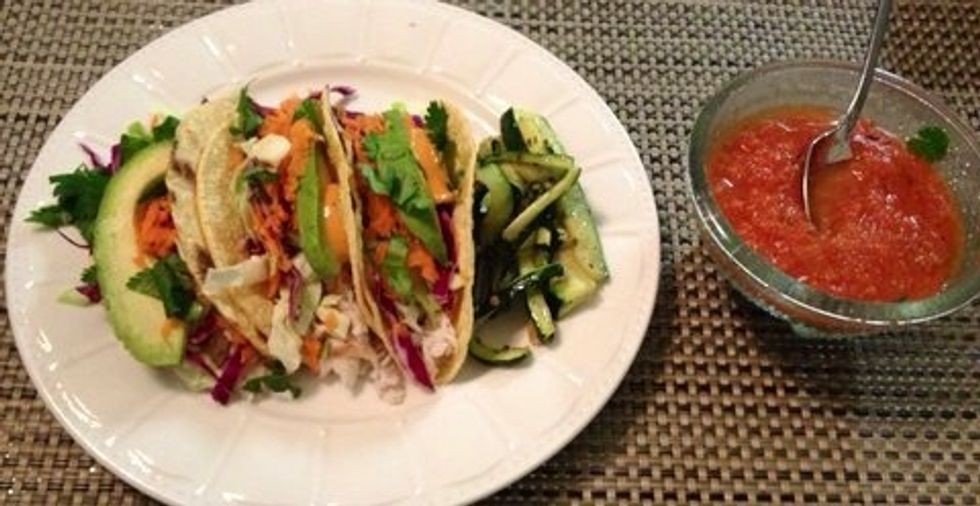 Add avocado slices to each Taco and serve with zucchini and habanero sauce.
4 Tilapia Fillets
Sliced green cabbage
Sliced red cabbage
8 yellow corn tortillas
Small bottle of Taco Bell brand Chipotle Dressing
Cilantro
Habanero sauce
Olive oil
Sliced avocado
Thin sliced zucchini.