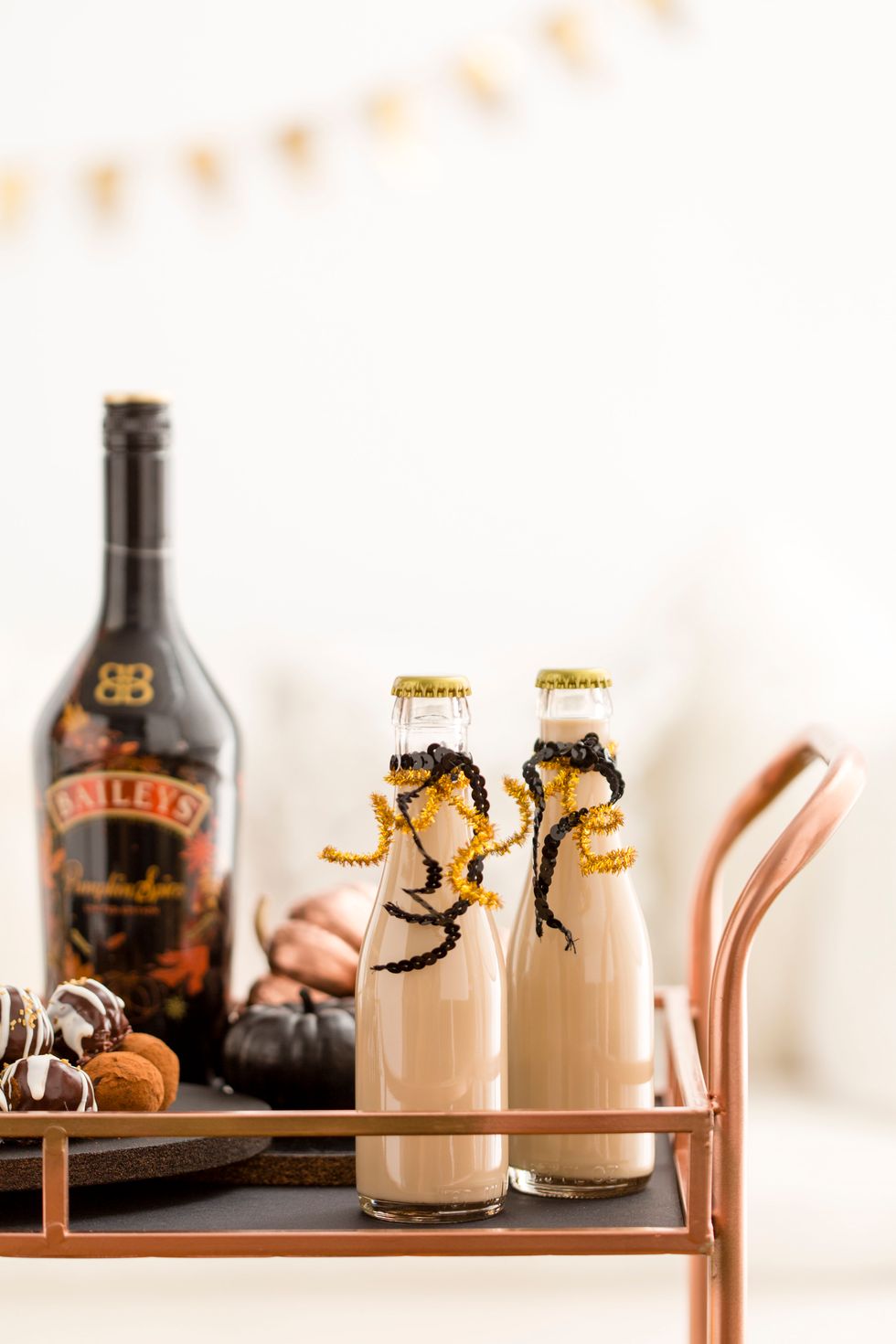 If you're tackling adulthood like the rest of us and are planning on throwing a Halloween soirée, you're in luck! We teamed up with Baileys to present an easy cocktail that your guests will LOVE.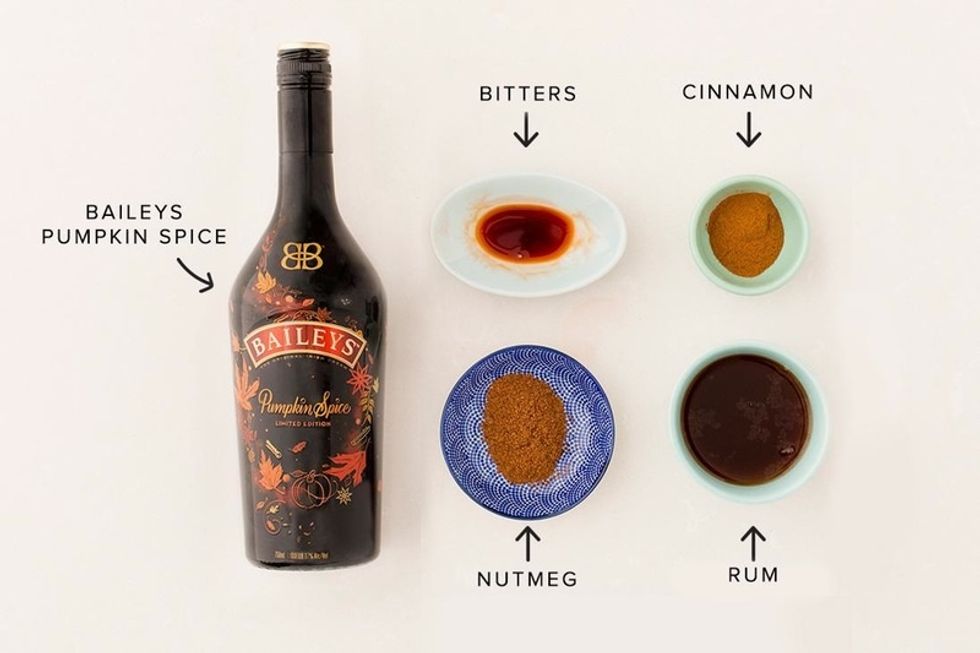 Gather your ingredients.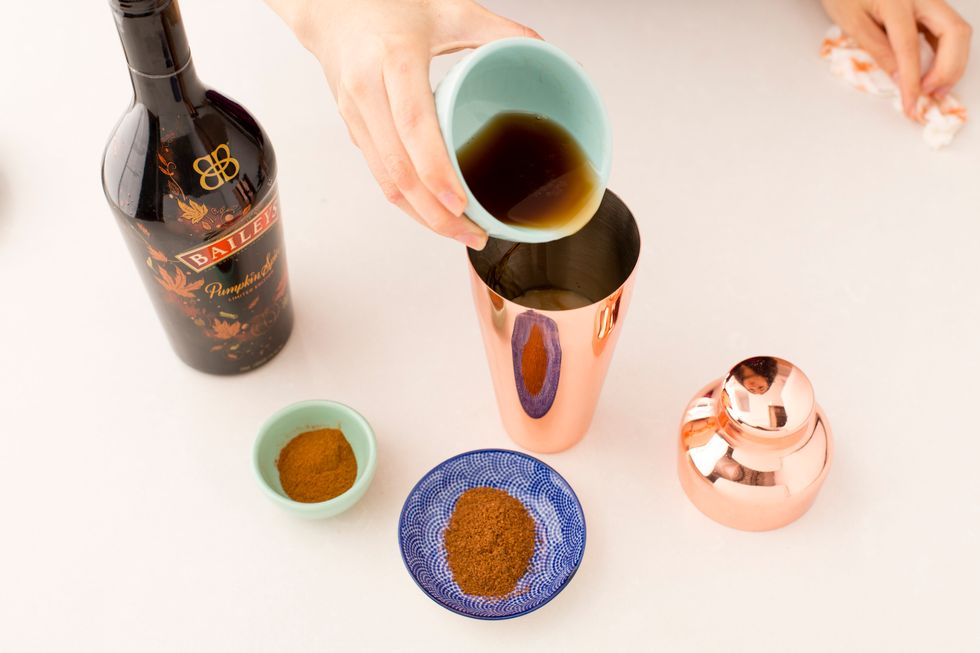 Mix all ingredients together in a cocktail shaker.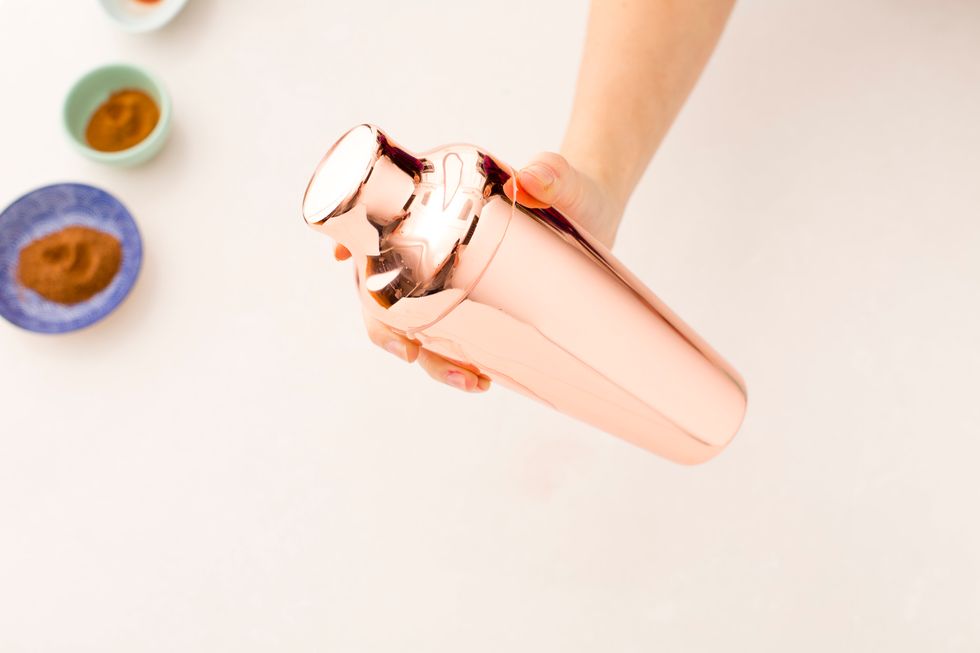 Shake the shaker for a few seconds.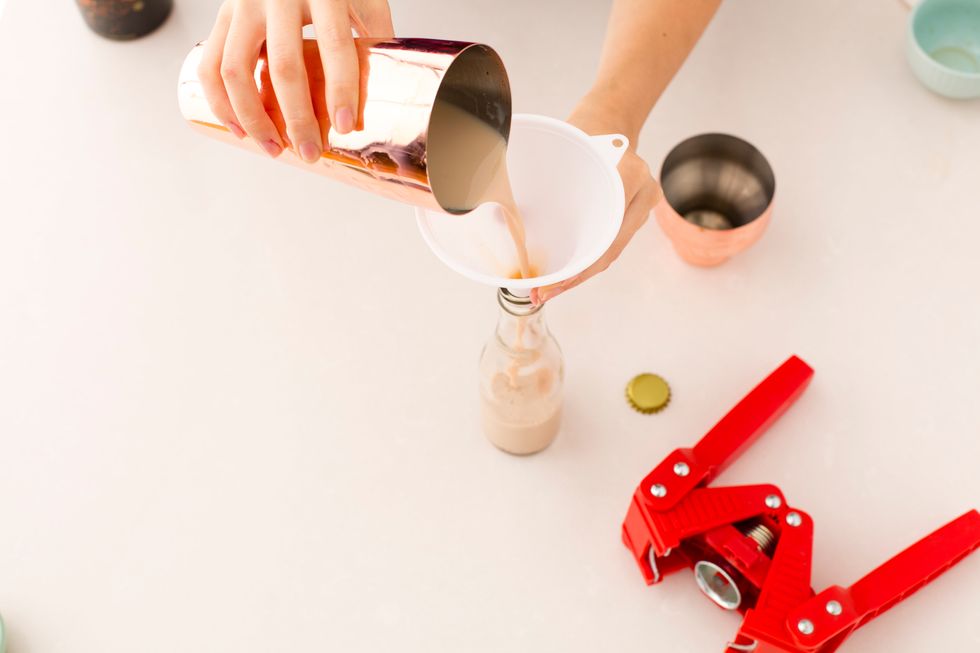 Pour cocktail into bottle through funnel.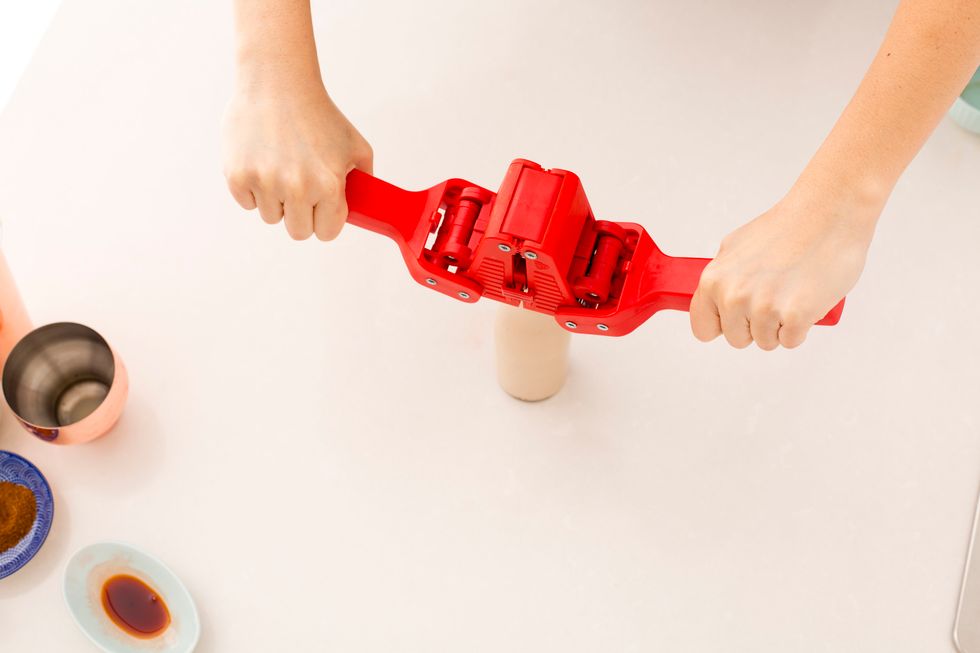 Use the capper to seal the cap on the bottle.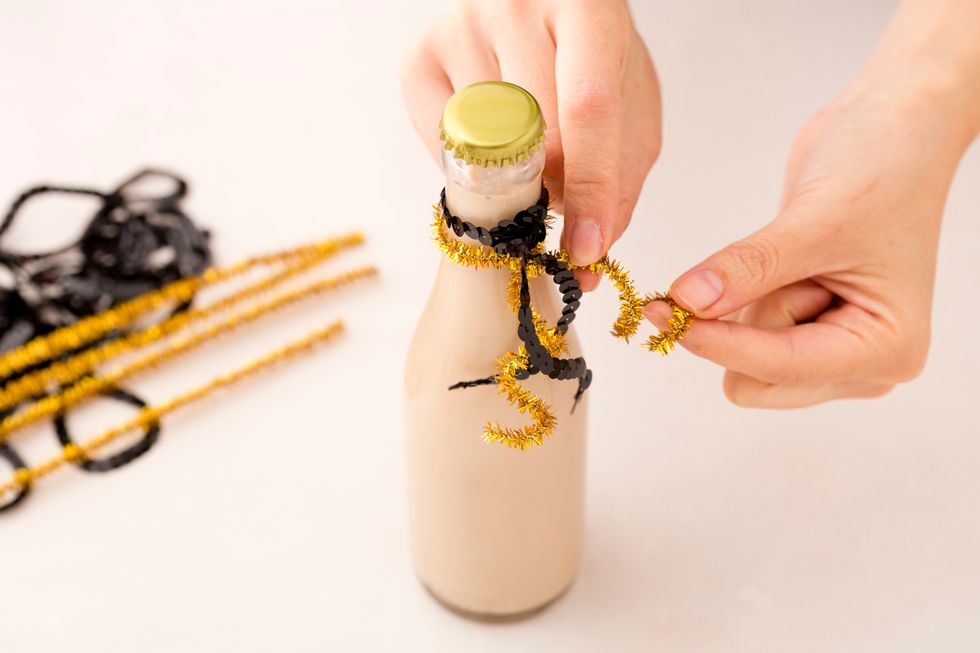 Decorate your bottle to give the cocktail an extra fancy touch. We tied gold pipe cleaner and black sequin ribbon around the top. But feel free to experiment!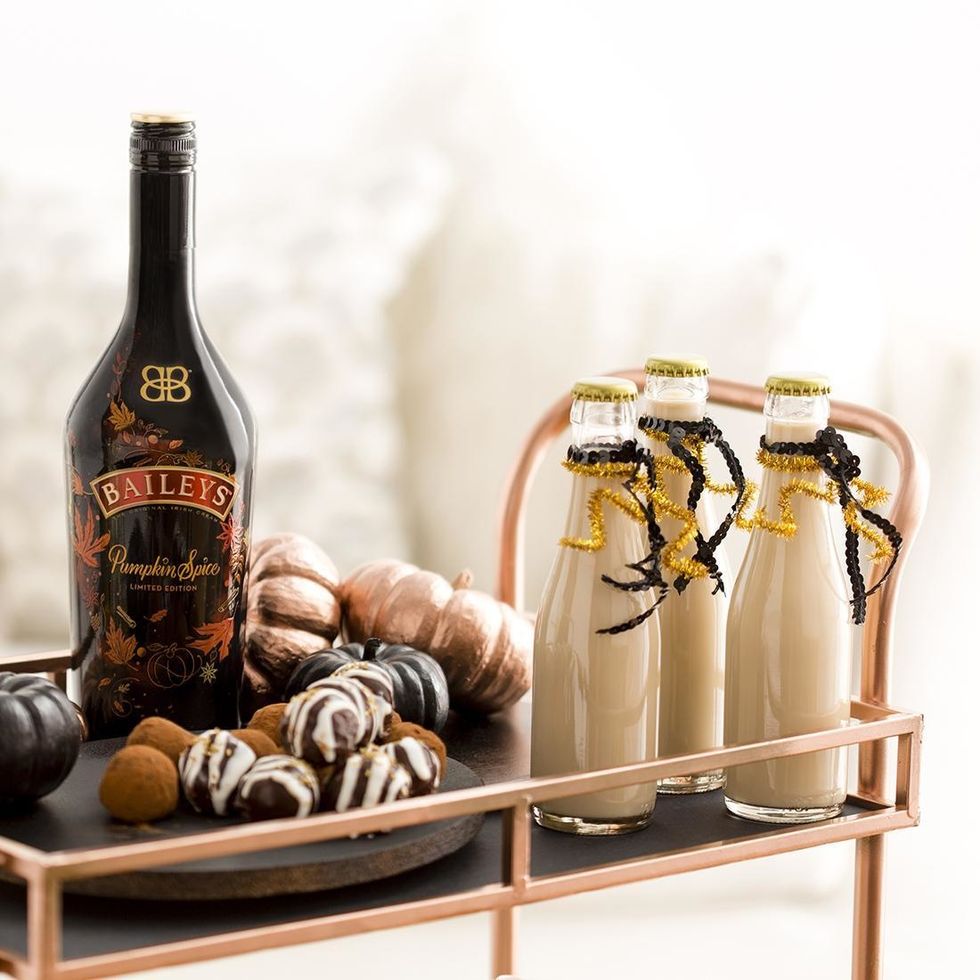 You will win at all the parties with these bad boys. Buy your own bottle of Bailey's Pumpkin Spice here: http://bit.ly/2dP6nSo.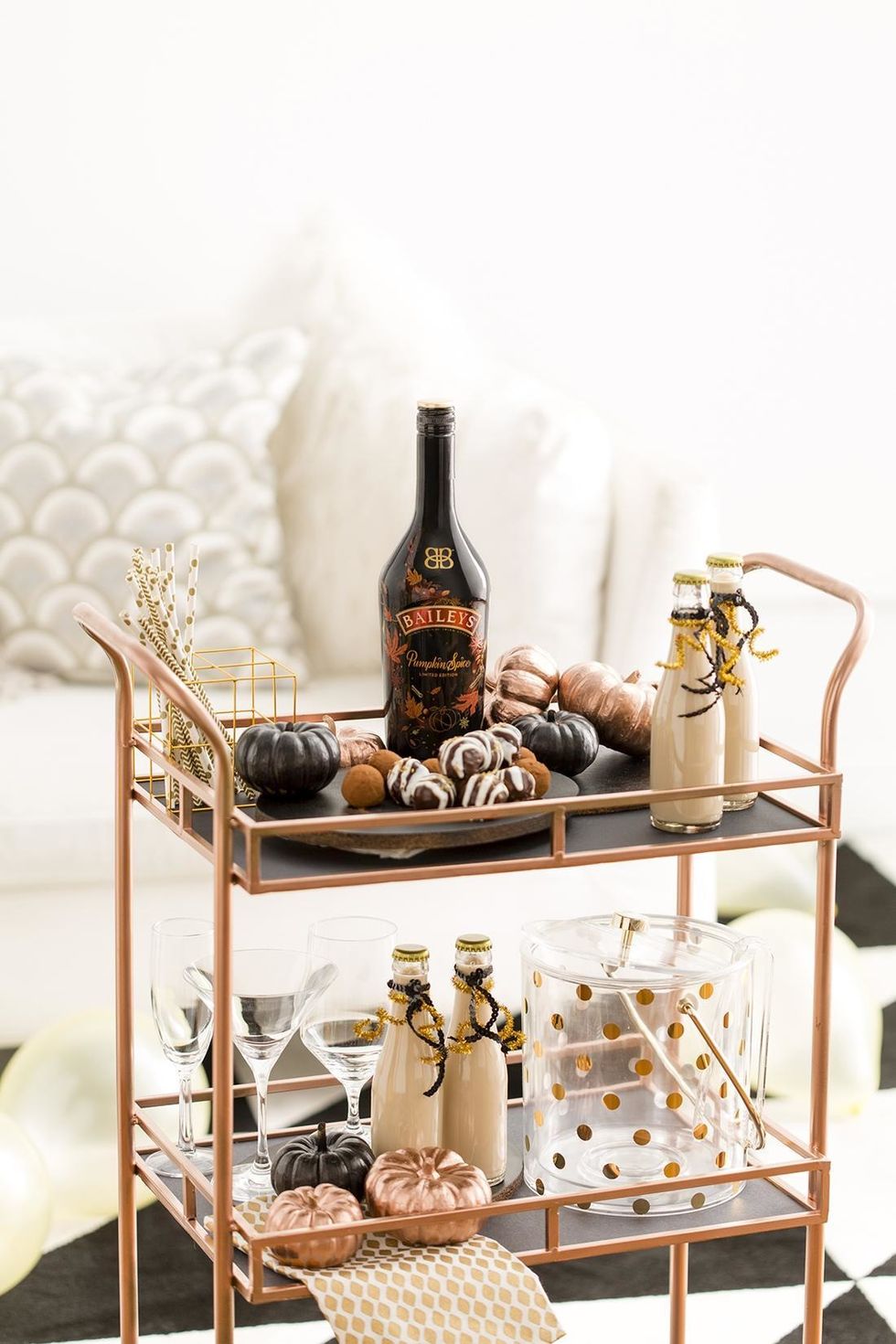 Please drink responsibly. BAILEYS Irish Cream Liqueur. 17% Alc. Vol. ©2016 R&A Baileys & Co. Imported by Paddington, Ltd. Norwalk, CT
2.0oz Baileys
1.0oz rum
1.0 dash bitters
cinnamon + nutmeg to taste
8.0oz glass bottle + cap
funnel
bottle capper
B+C
We are the team behind B+C Guides. Feel free to message us if you have any questions or see something that could be improved!