Bacon wrapped pork chops?? Oh yes, and they are amazing!
79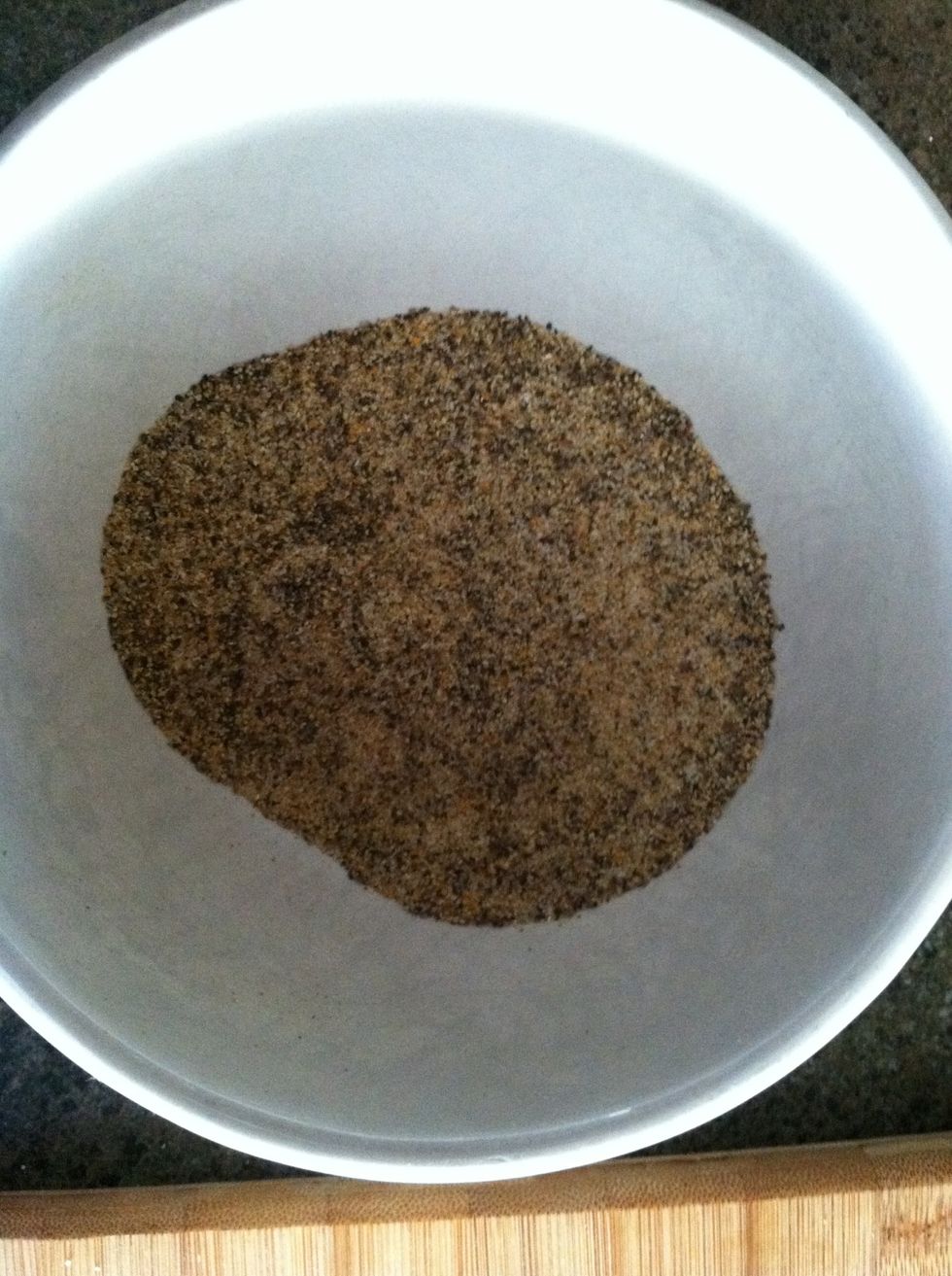 Mix the salt, black pepper, seasoned salt and garlic salt in a small bowl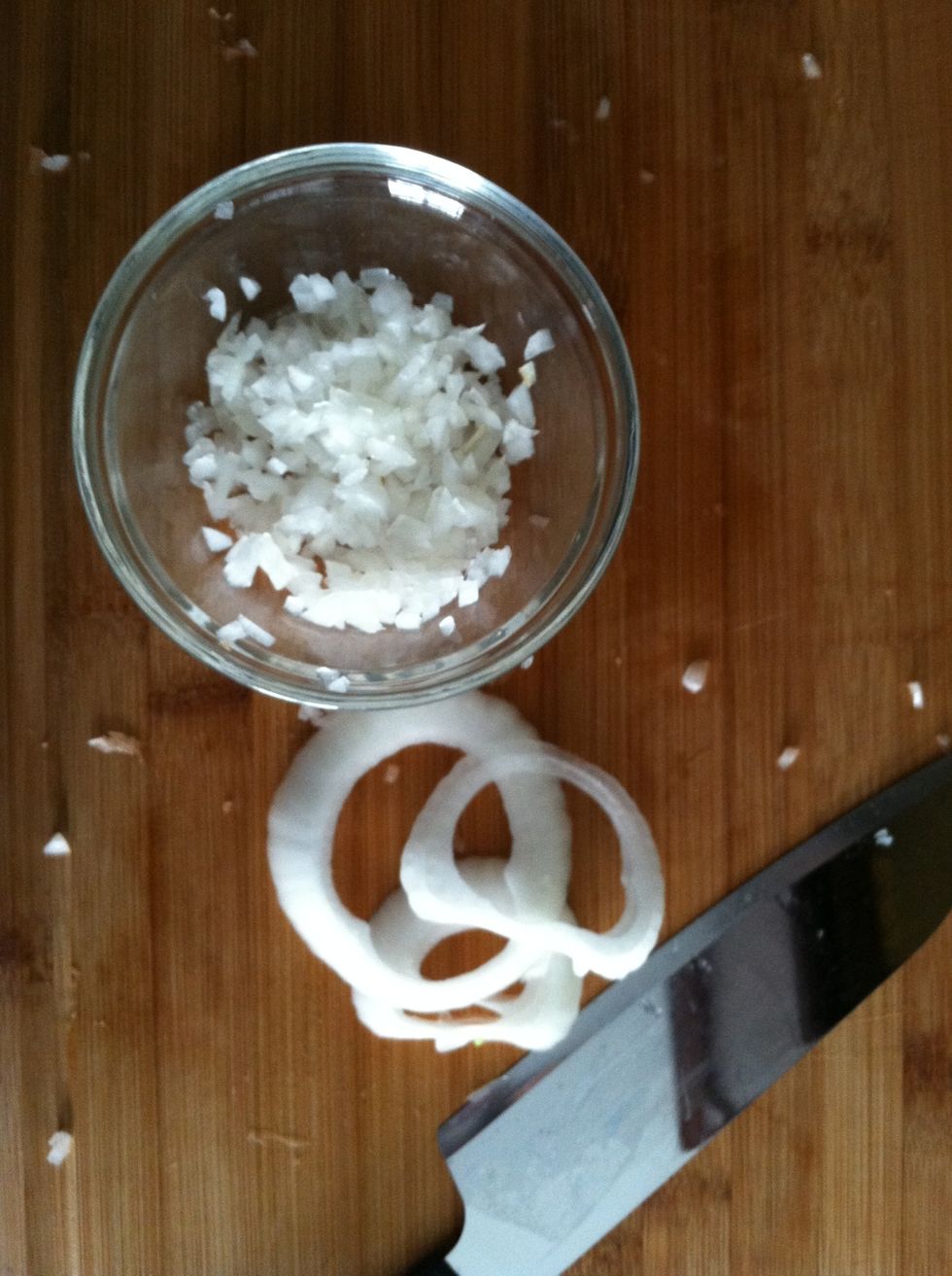 Finely mince the onion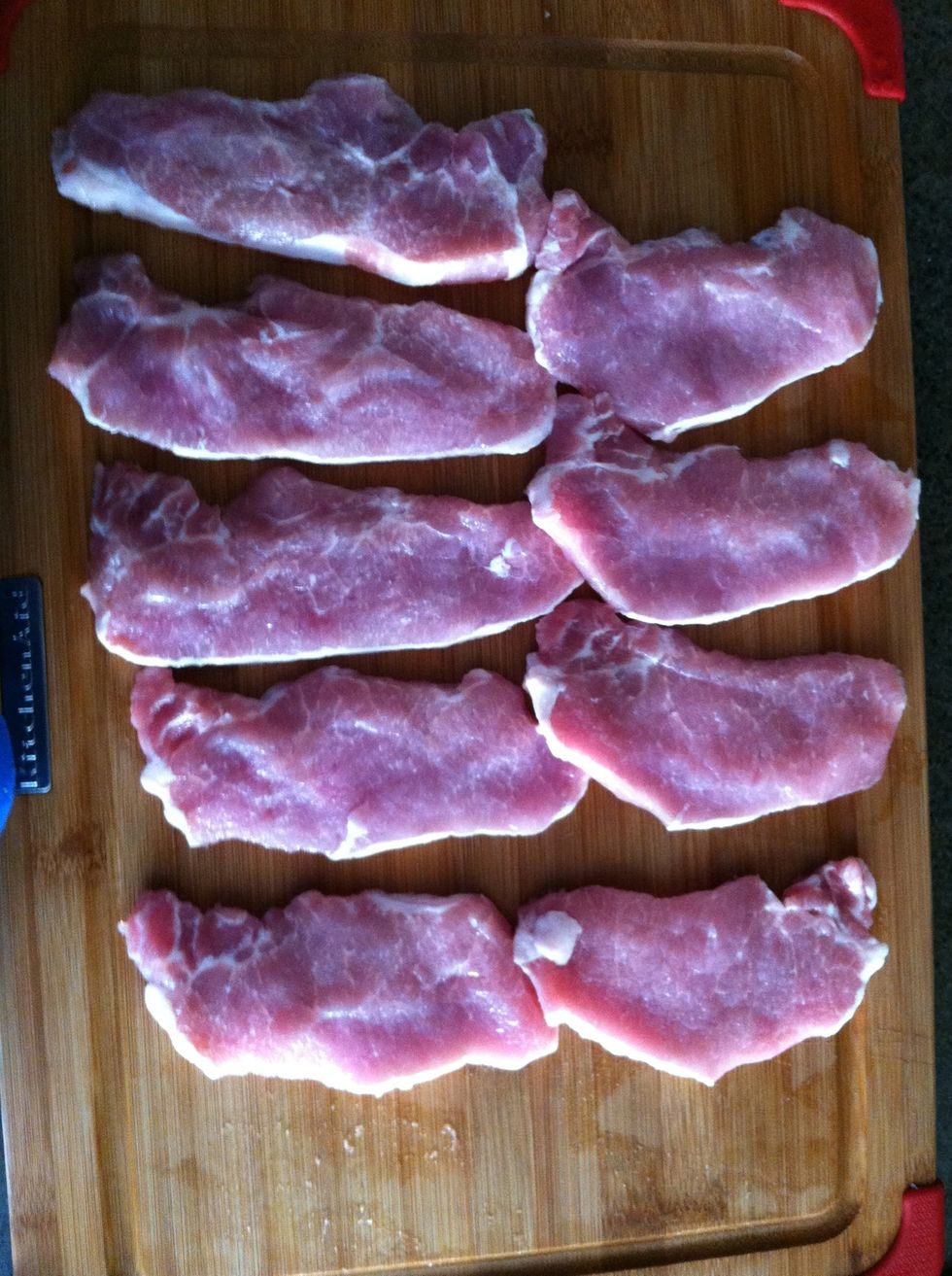 Lay your pork chops out on your prep table.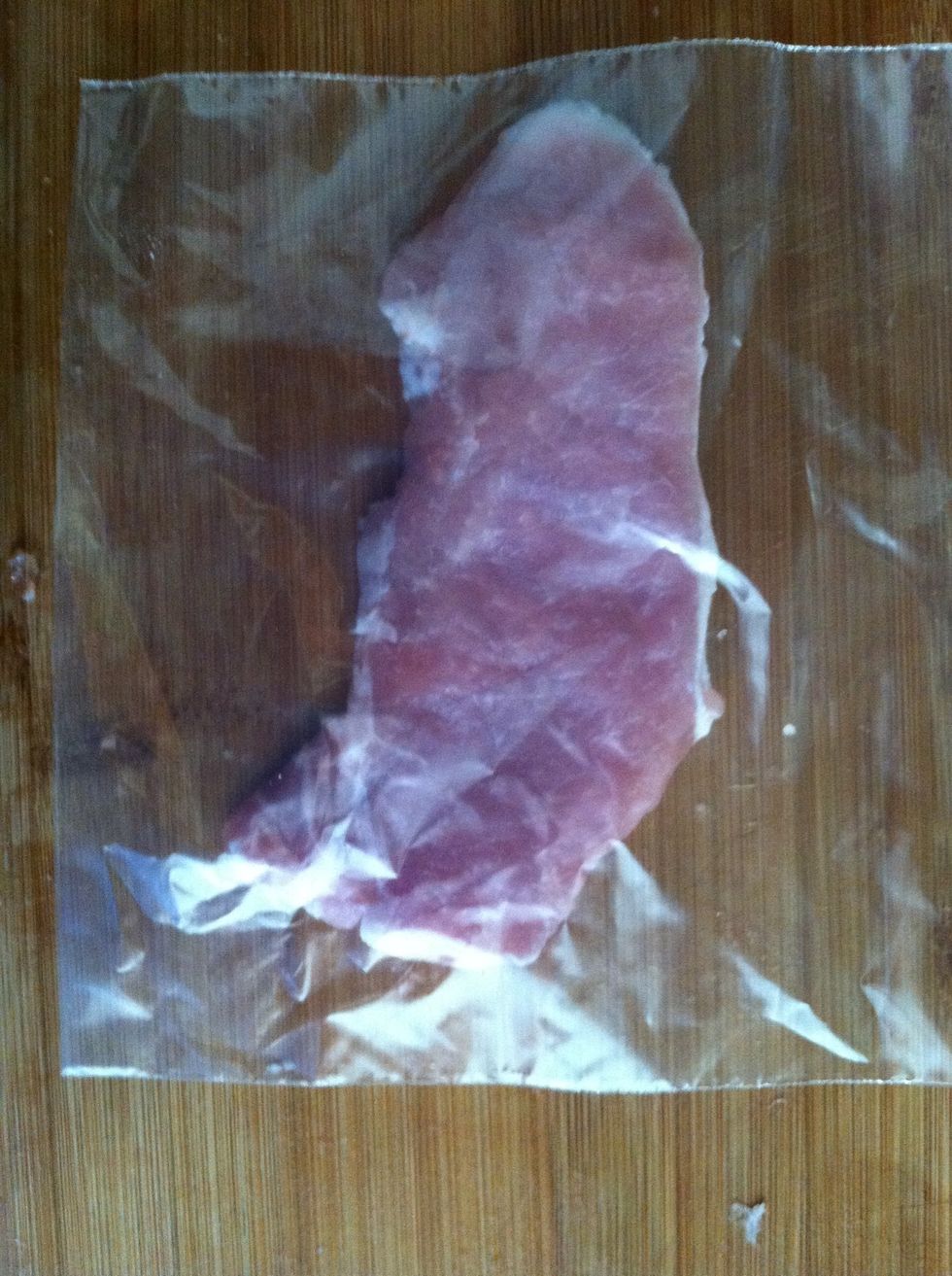 Place a sandwich bag (or similar piece of plastic) over the pork chop and tenderize it with a rolling pin or tenderizing mallet. The plastic will keep the chop from moving around.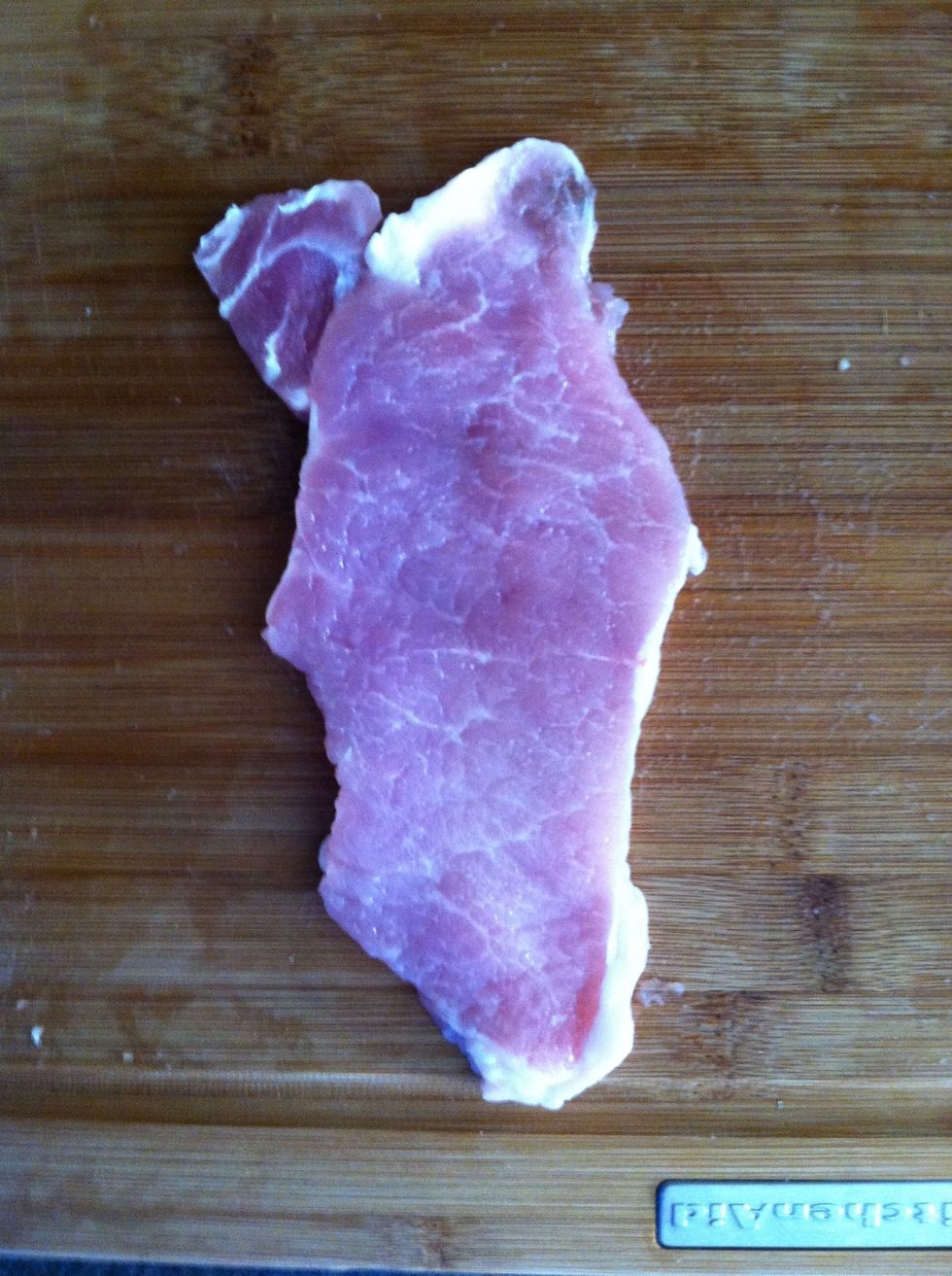 After tenderizing, the pork chop should be nice and thin.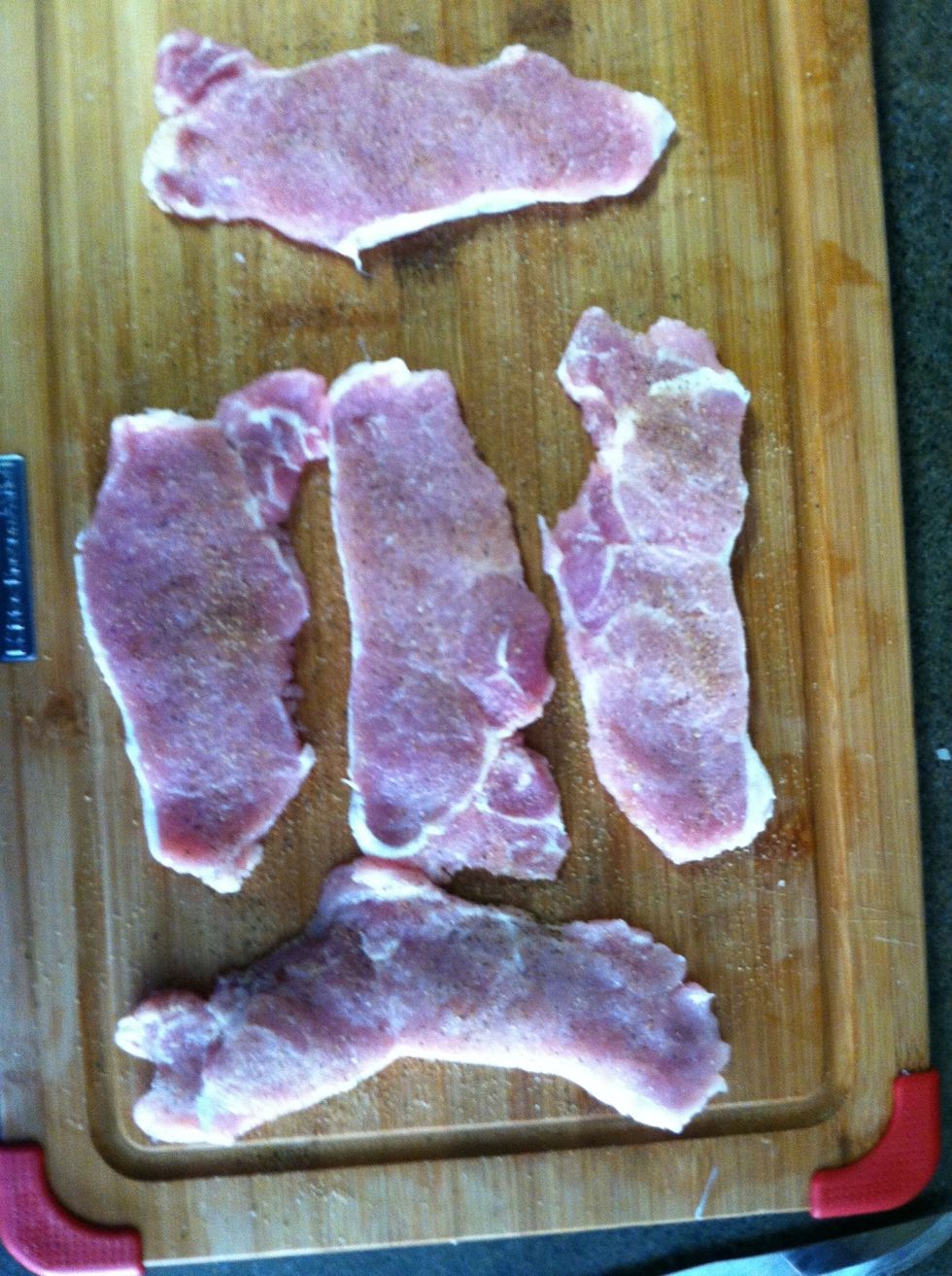 Dust the chops on both sides with the rub you prepared earlier.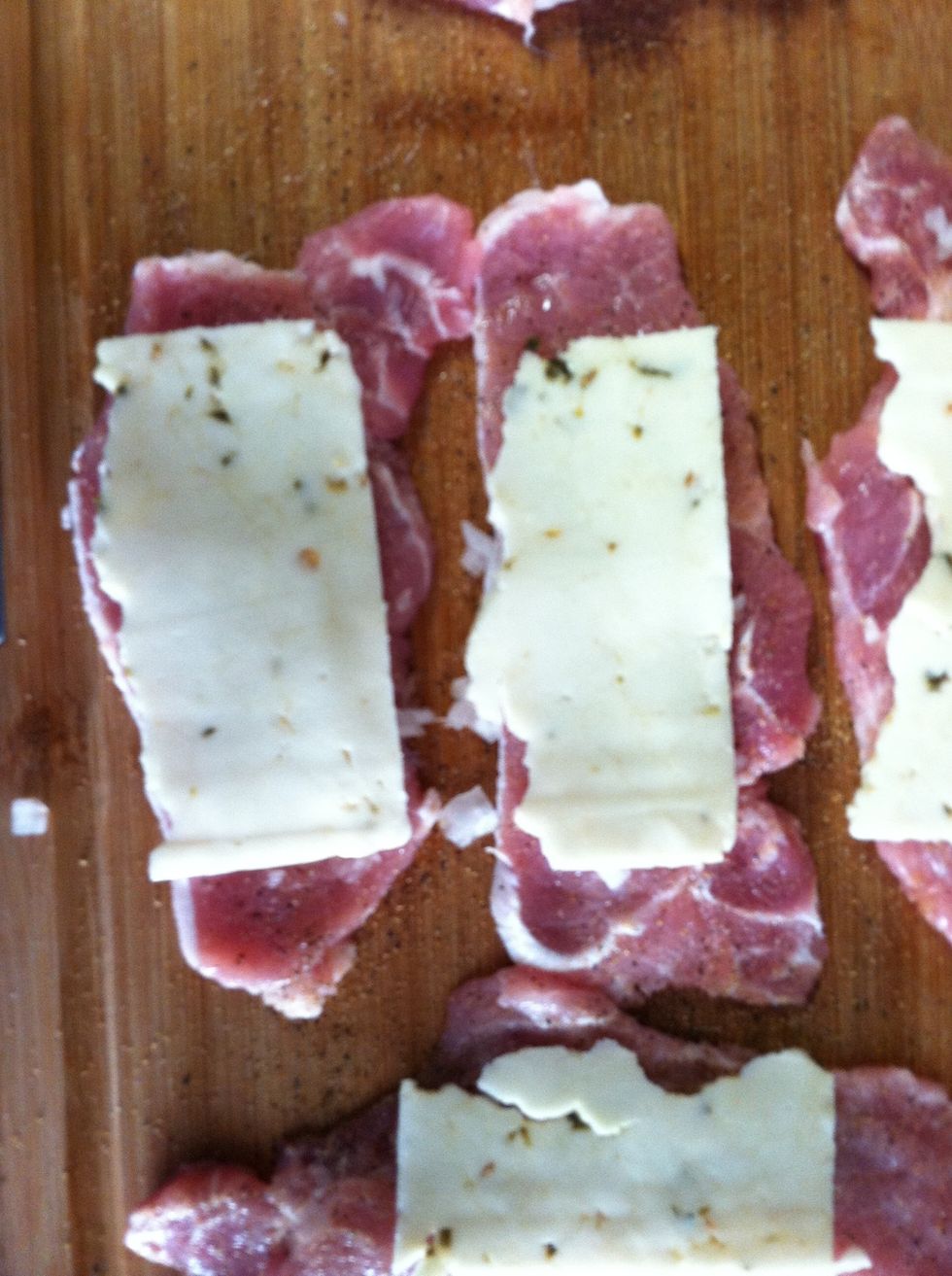 Add a small amount of minced onion and layer some pepper jack cheese over the chop.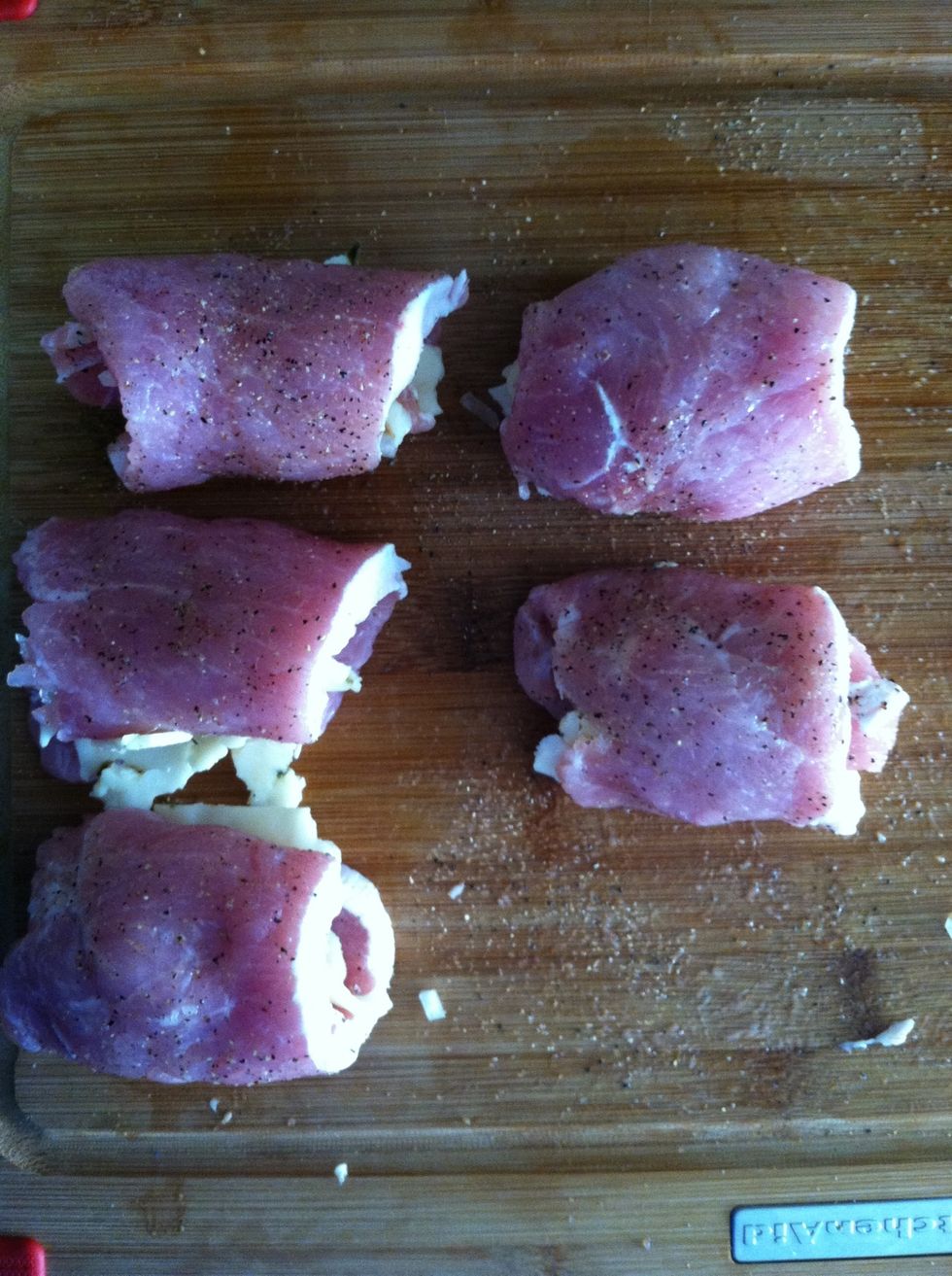 Roll the pork chops up.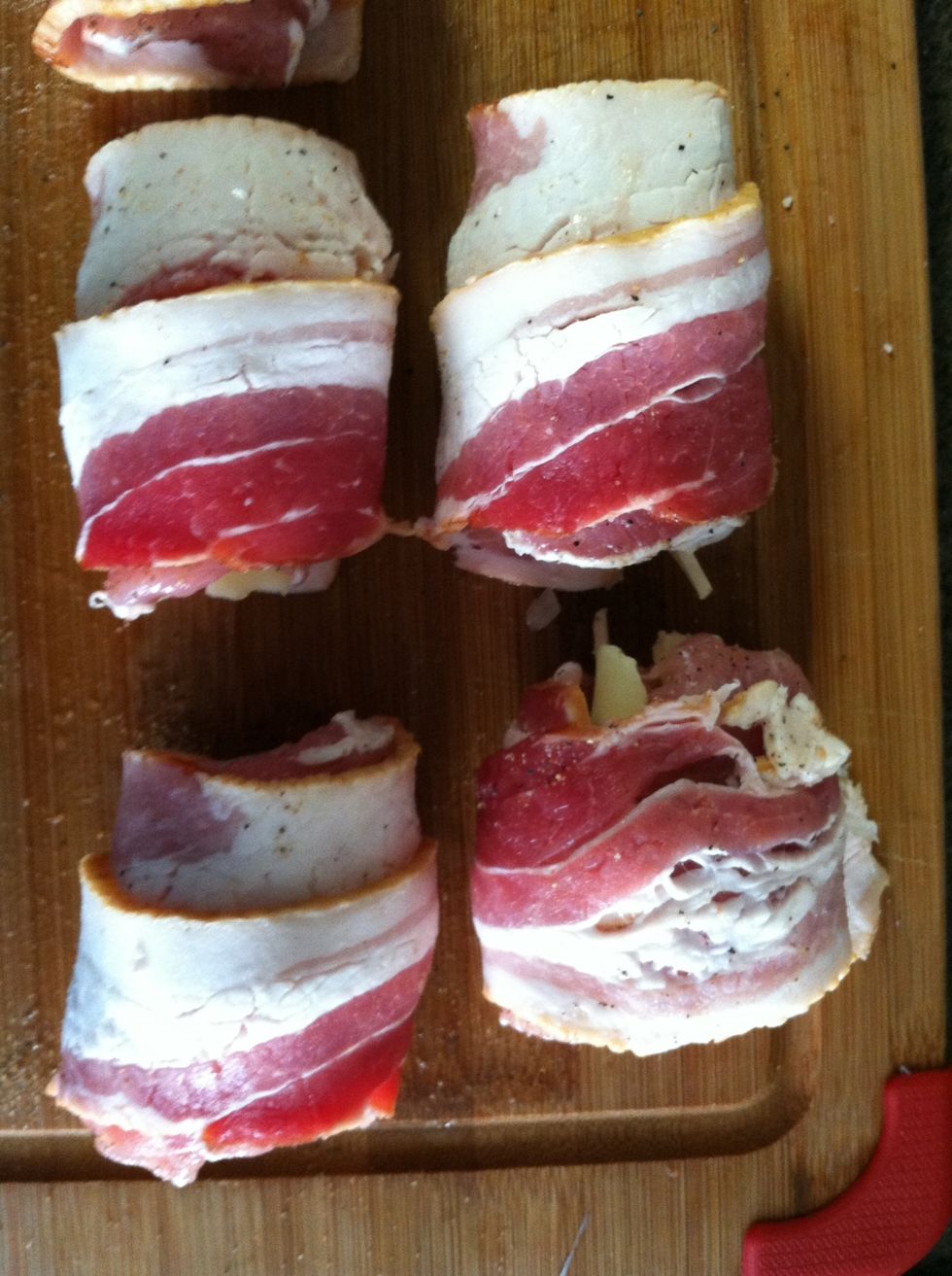 Wrap the pork chops in bacon.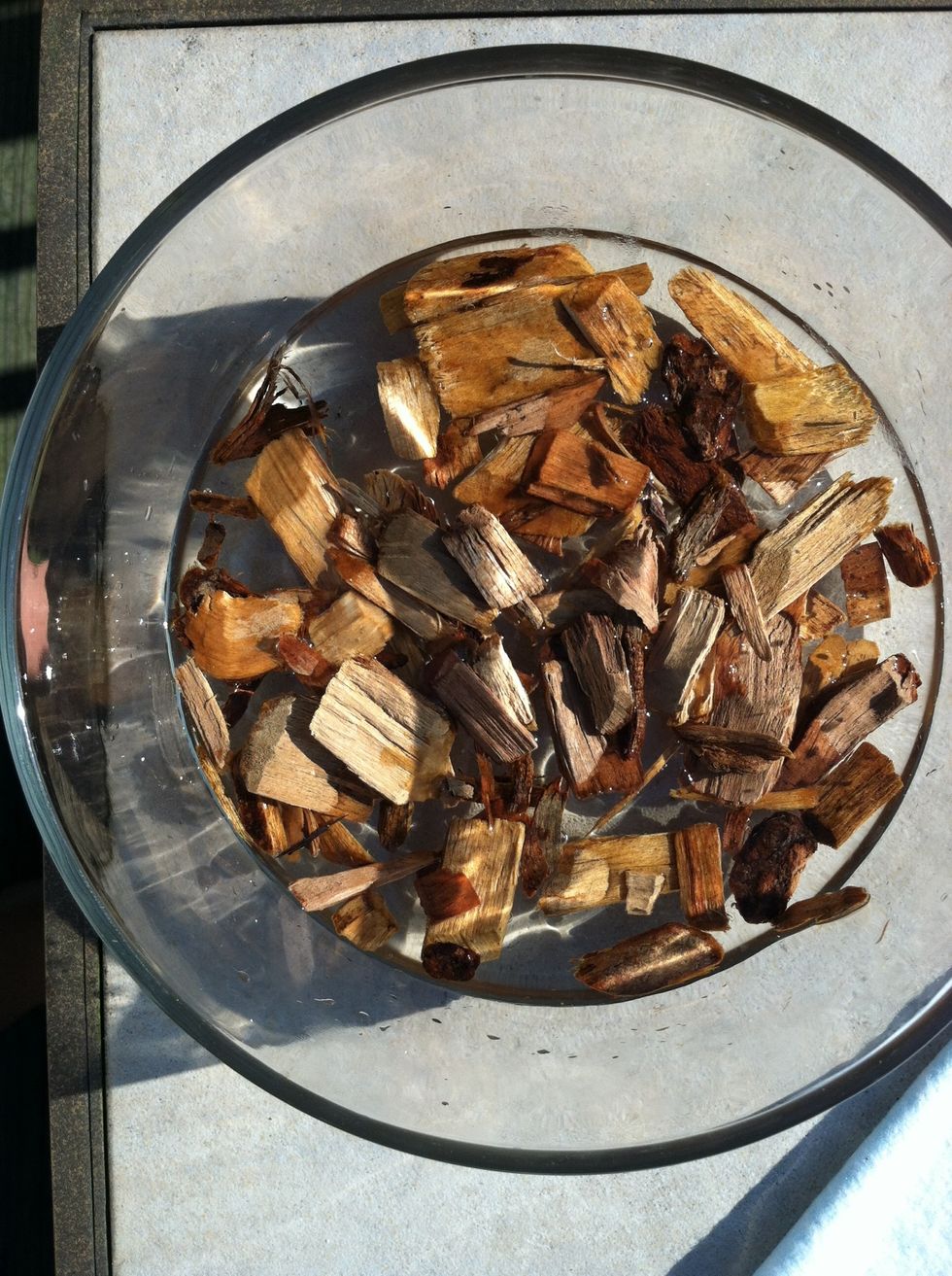 Soak your wood chips in water for a few hours before cooking. I'm using a mixture of apple and hickory.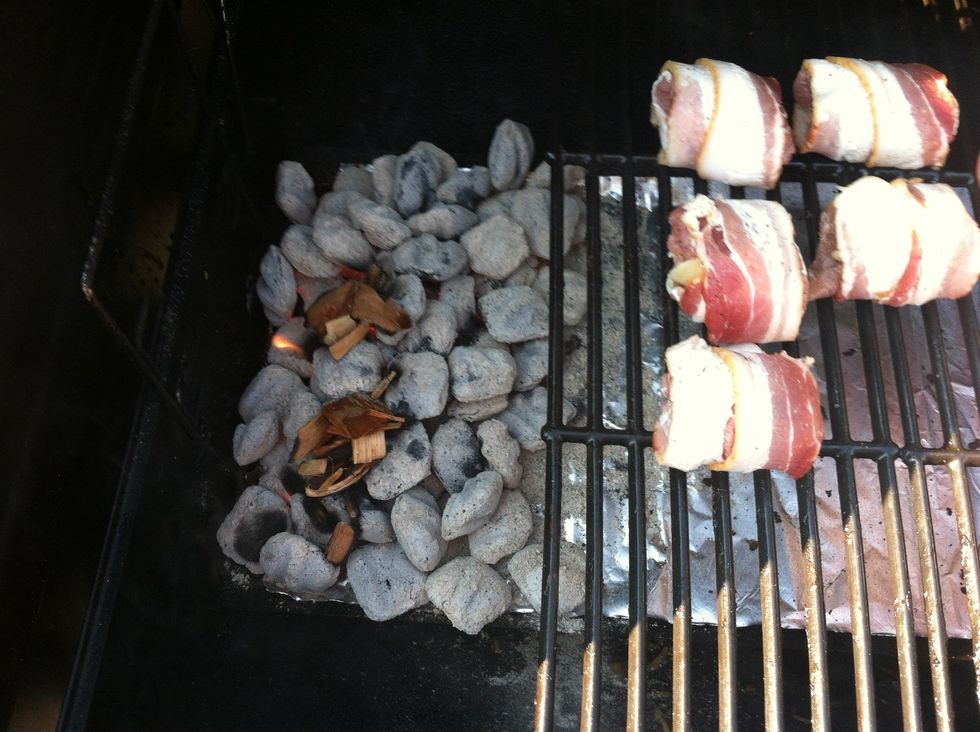 Place your charcoal off to one side. Now place your pork rolls on the other side. Put a handful of wood chips directly on top of the coals.
You will want to maintain a cooking temperature of 350 degrees.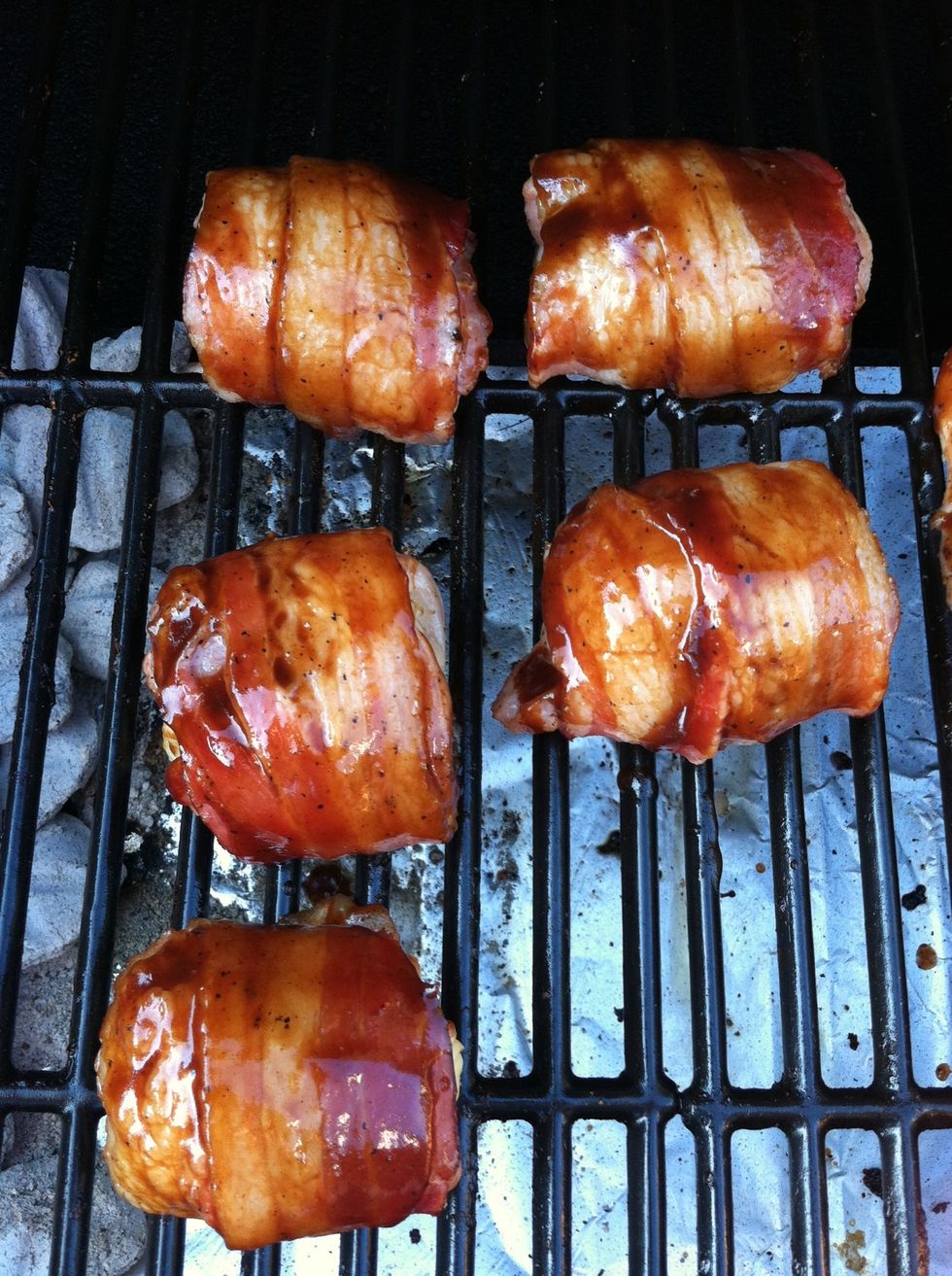 After 20 minutes, baste the rolls with your favorite barbecue sauce and turn the rolls over. 20 minutes later, baste with sauce and cook 10 more minutes.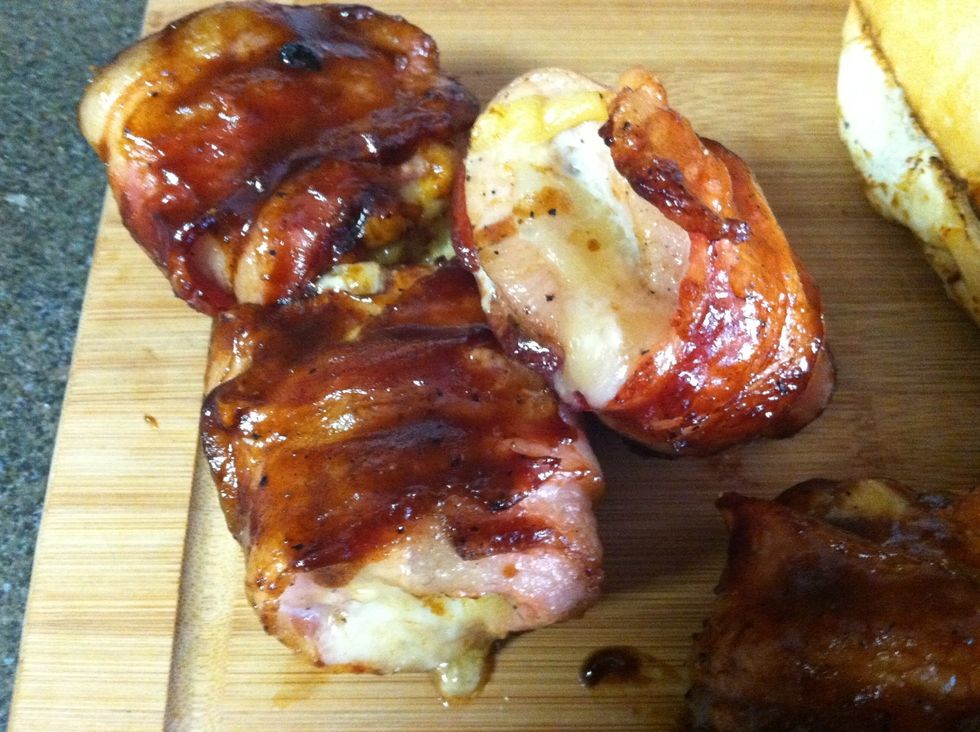 The rolls should be done after a total of 50 minutes of cooking. These are as amazing as they look.
Thin cut pork chops
Thick sliced bacon
Sweet onion
1.0Tbsp Salt
1.0Tbsp Black pepper
1/2Tbsp Seasoned salt
1/2Tbsp Garlic salt
Charcoal
Apple wood chips
Hickory wood chips
Barbecue sauce
Pepper jack cheese