Preheat oven to 350 degrees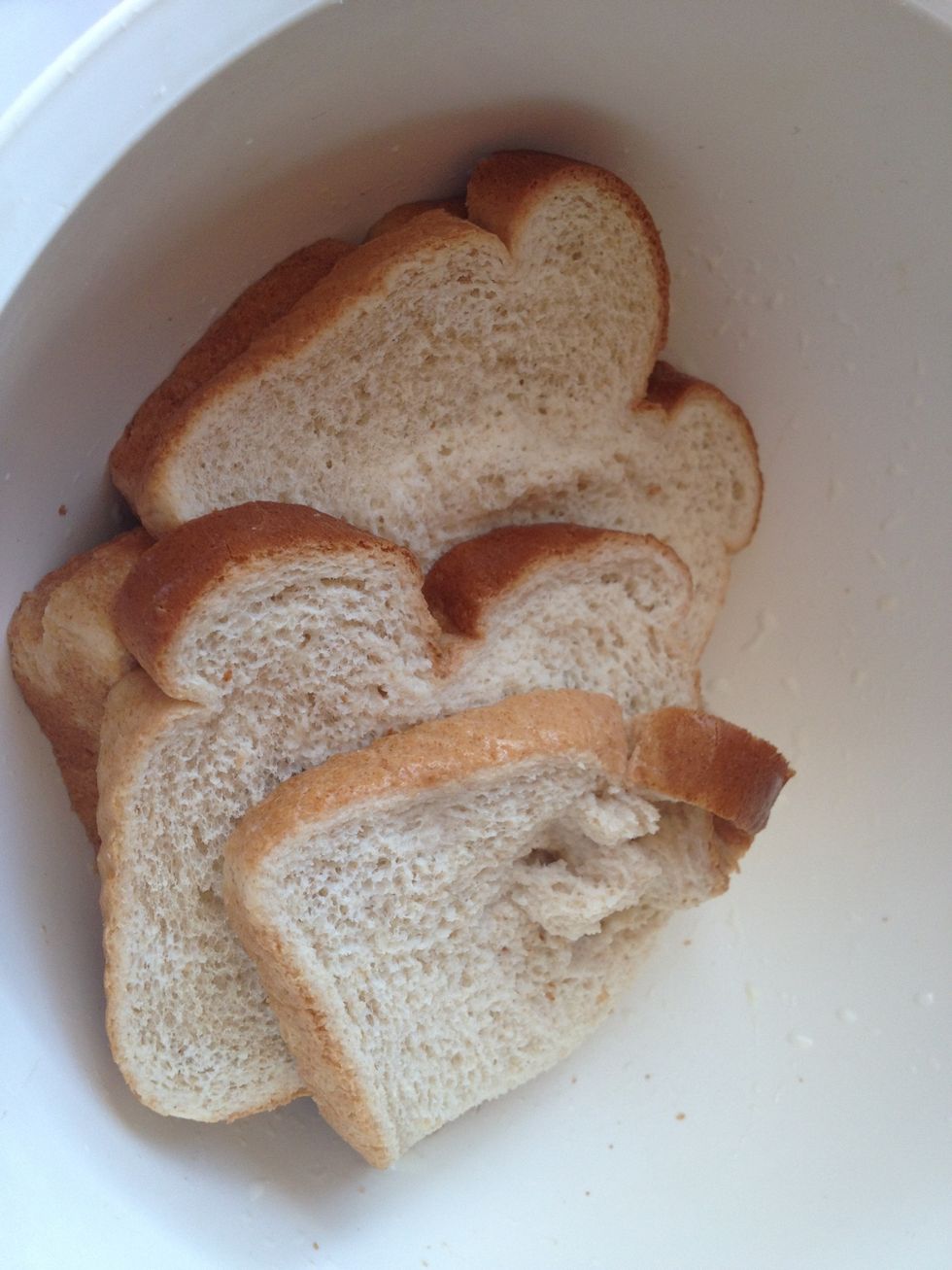 Add all the bread to a large bowl. Pour in the milk and allow the bread to soak in the milk for a few minutes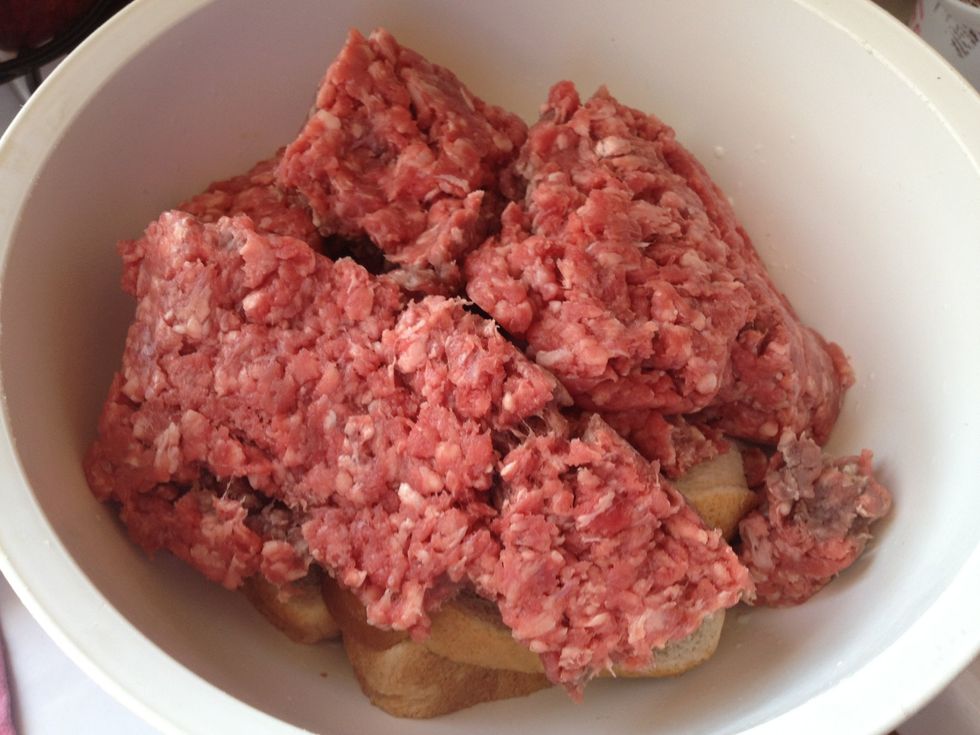 In the same bowl add the ground beef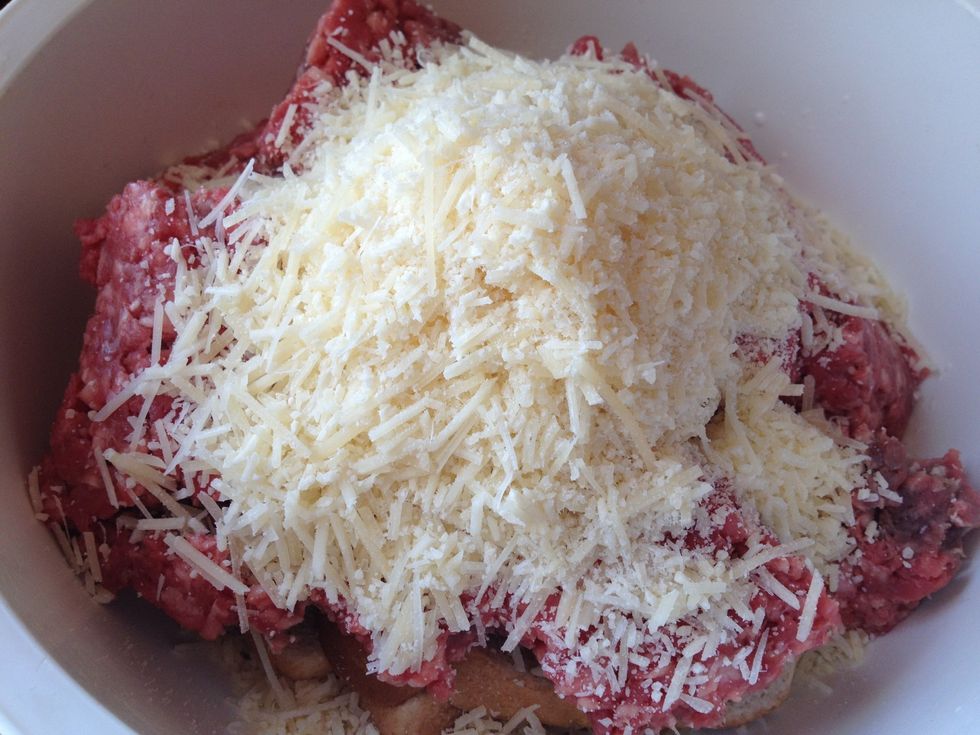 Add the Parmesan cheese along with the salt and pepper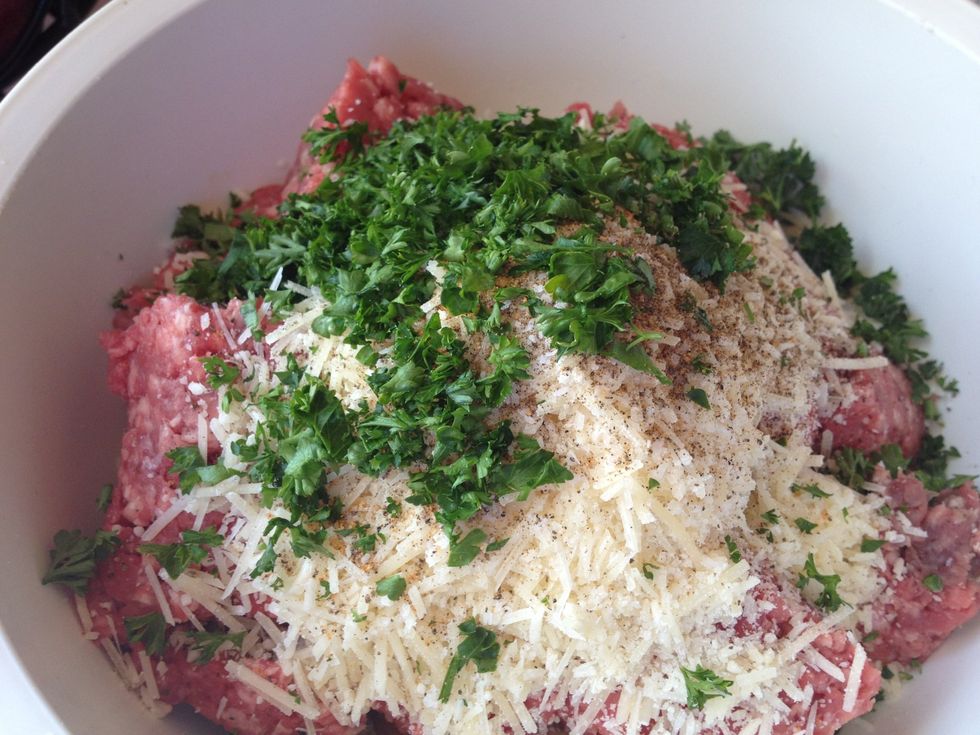 Add minced parsley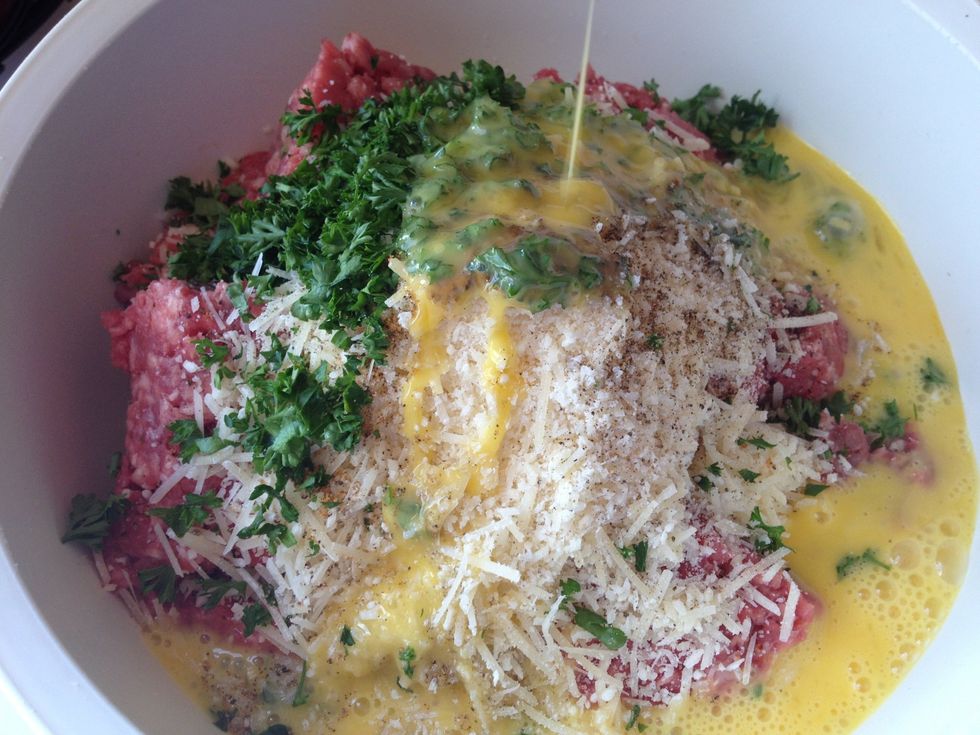 Add the beaten eggs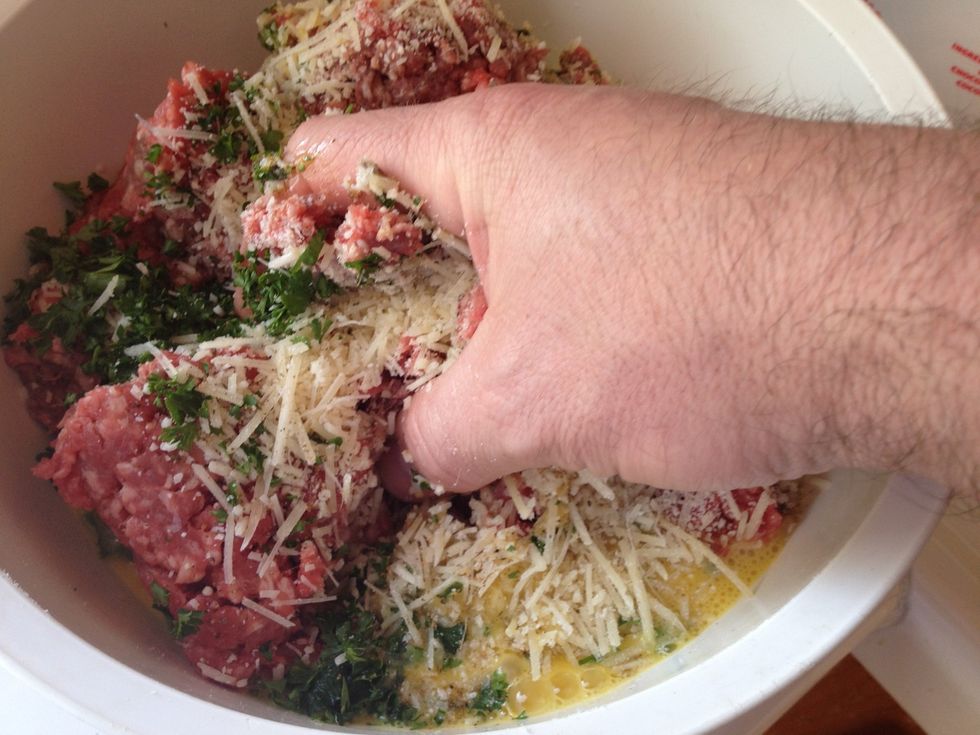 With your hands mix all the ingredients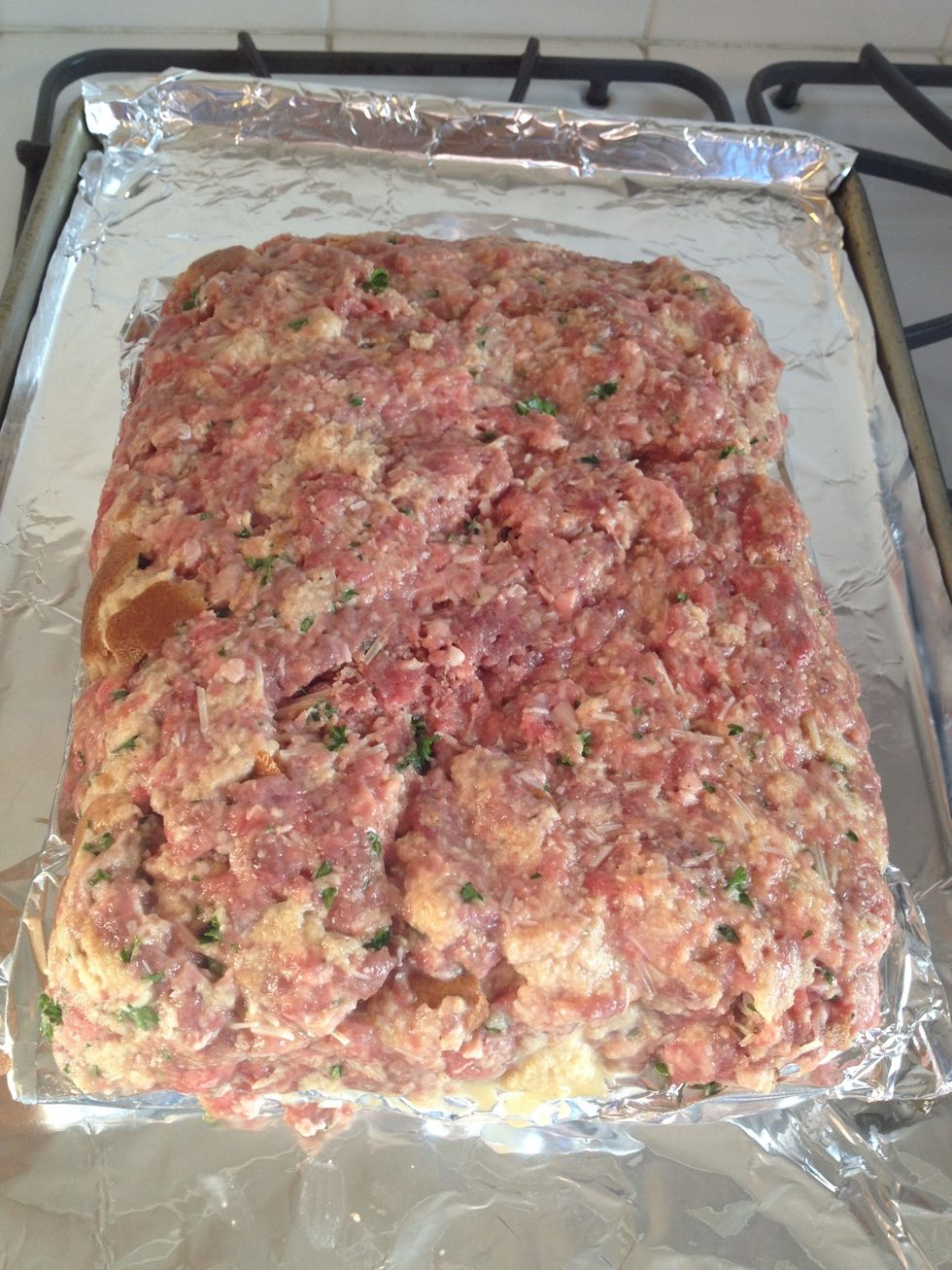 Dump in on a foiled lined baking sheet or a broiler pan of you want to allow some of the fat to drain. With your hands, for it into a loaf shape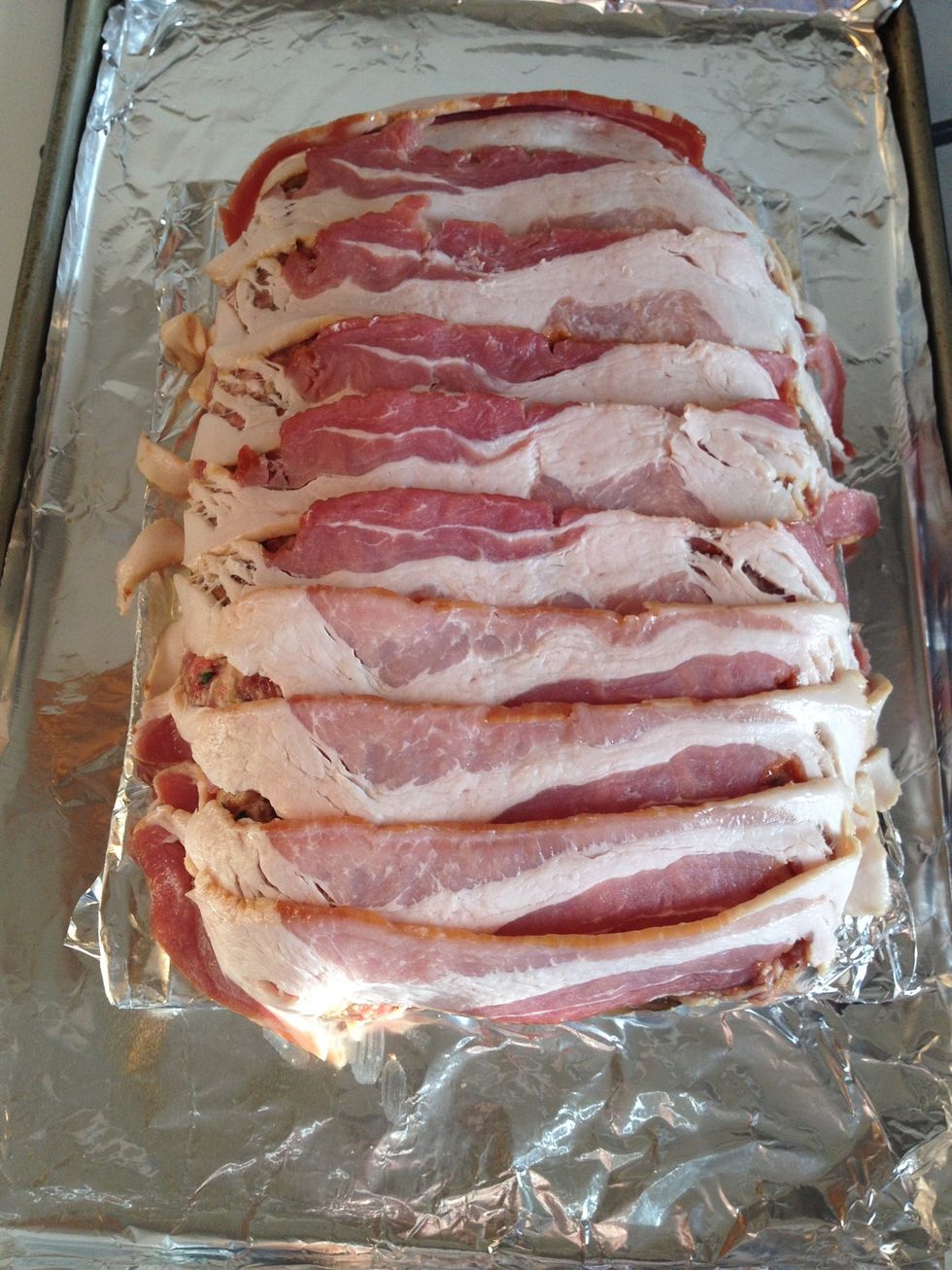 Lay the bacon slices over the top, tucking them underneath the meatloaf to help give it some support.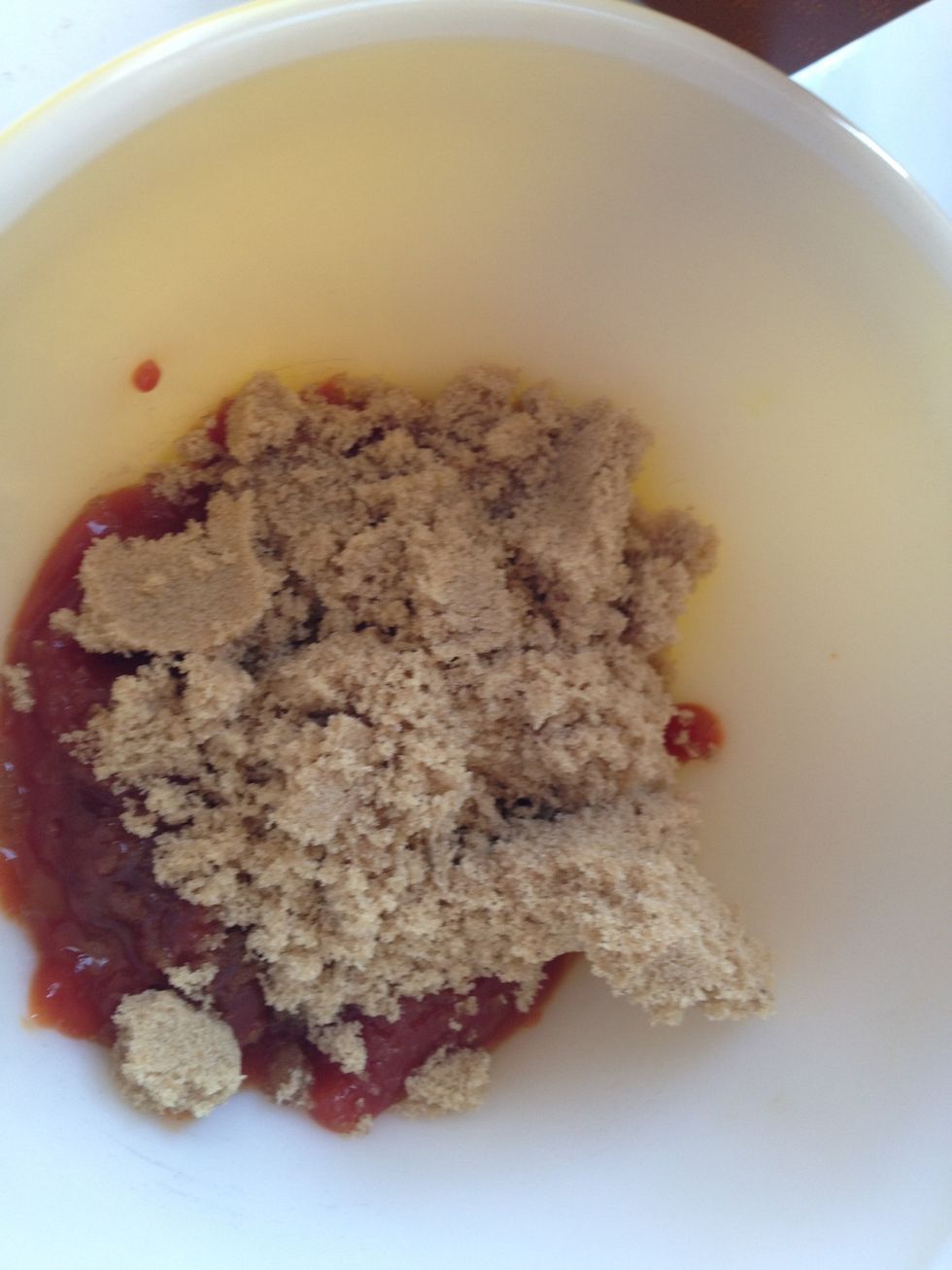 To make the sauce. In a small bowl add the ketchup, brown sugar, dry mustard, hot sauce and worcestershire sauce. Mix well.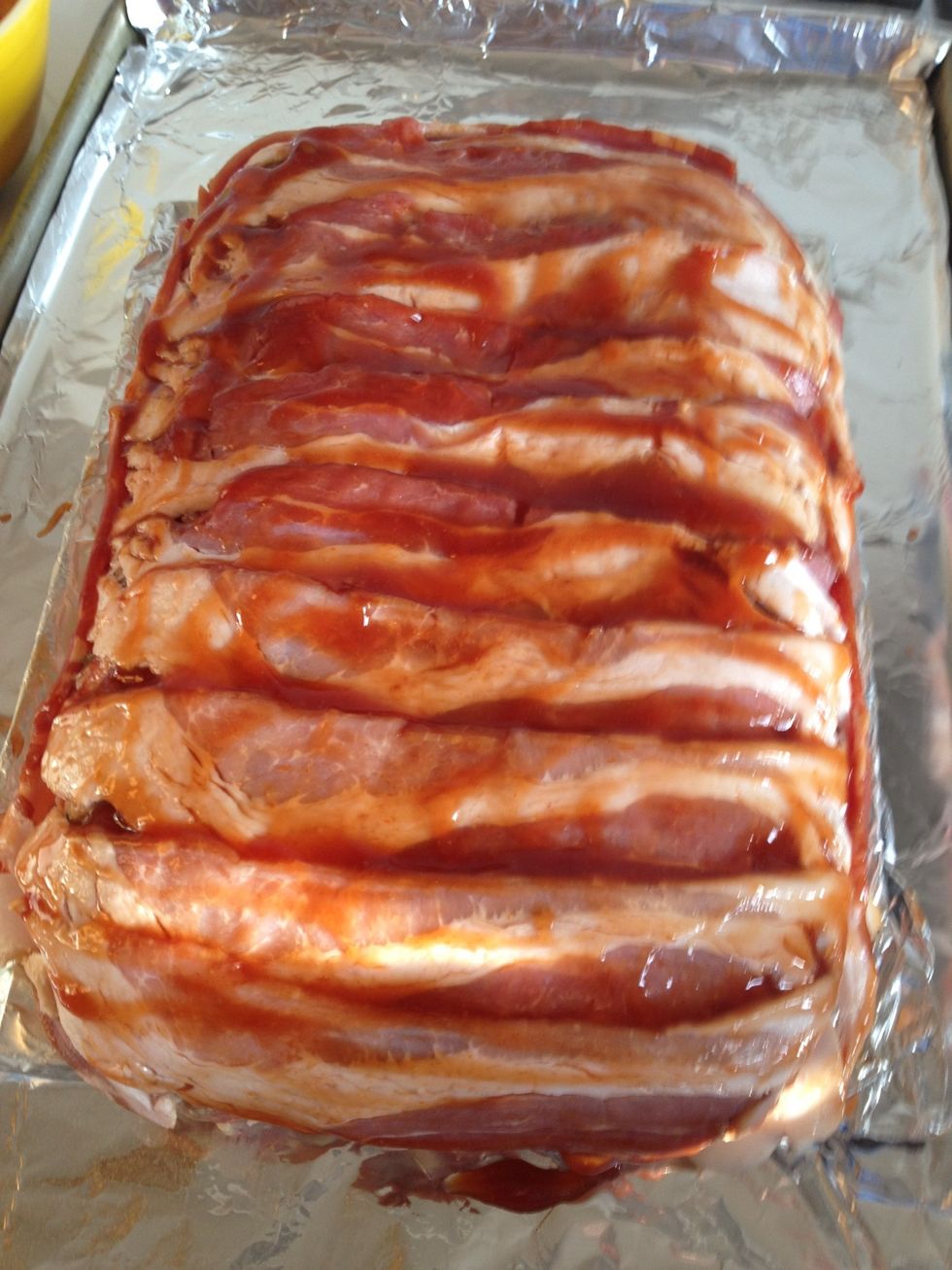 Pour about one-third of the sauce you just made over the top of meatloaf. Using your hands spread it to coat the meatloaf evenly. Place it in the oven and bake for 45 minutes.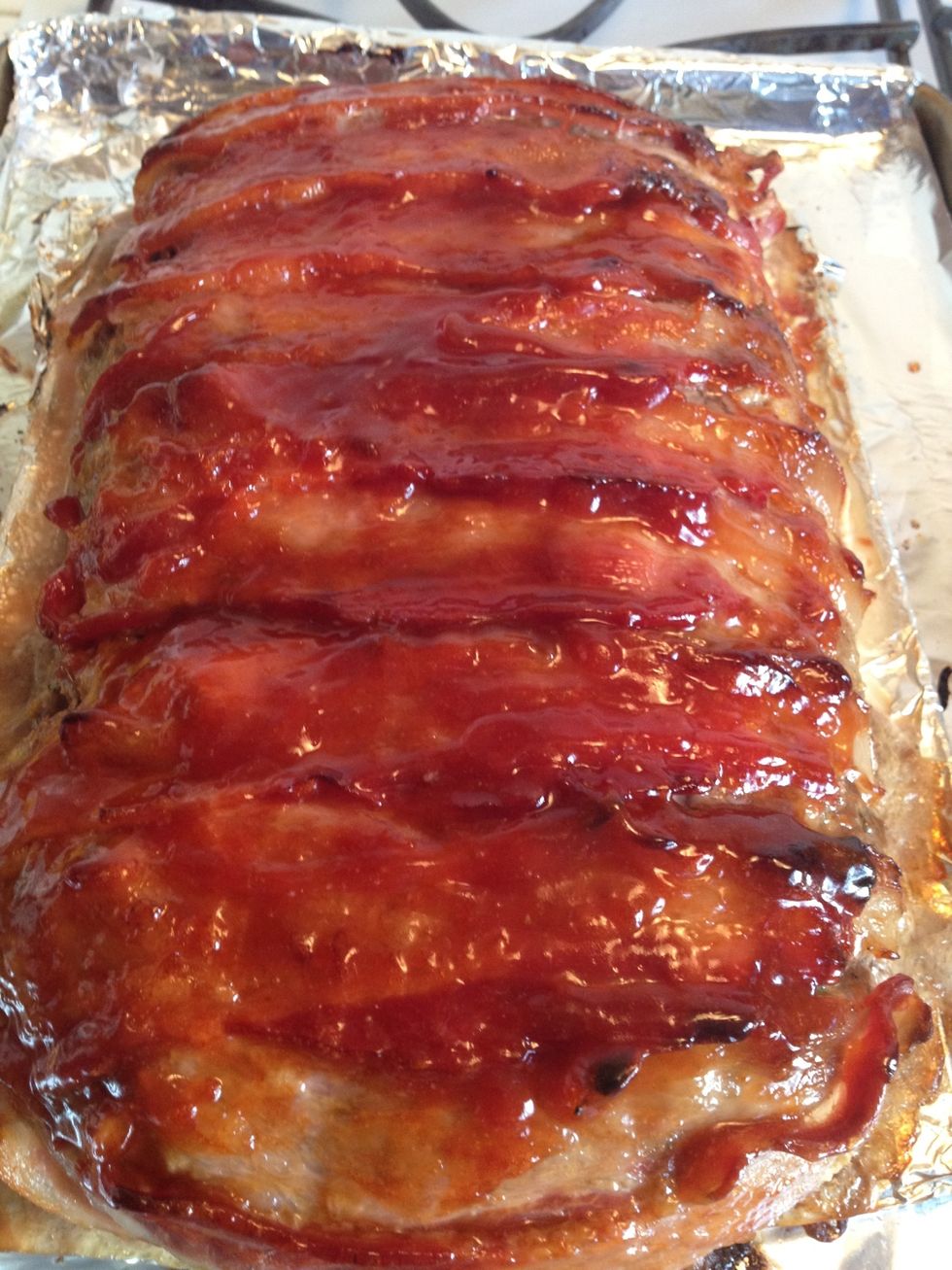 Remove from the oven and put on another one-third of the sauce over the meatloaf. Use a brush or a rubber spatula this time to spread it. Bake an additional 20-25 minutes.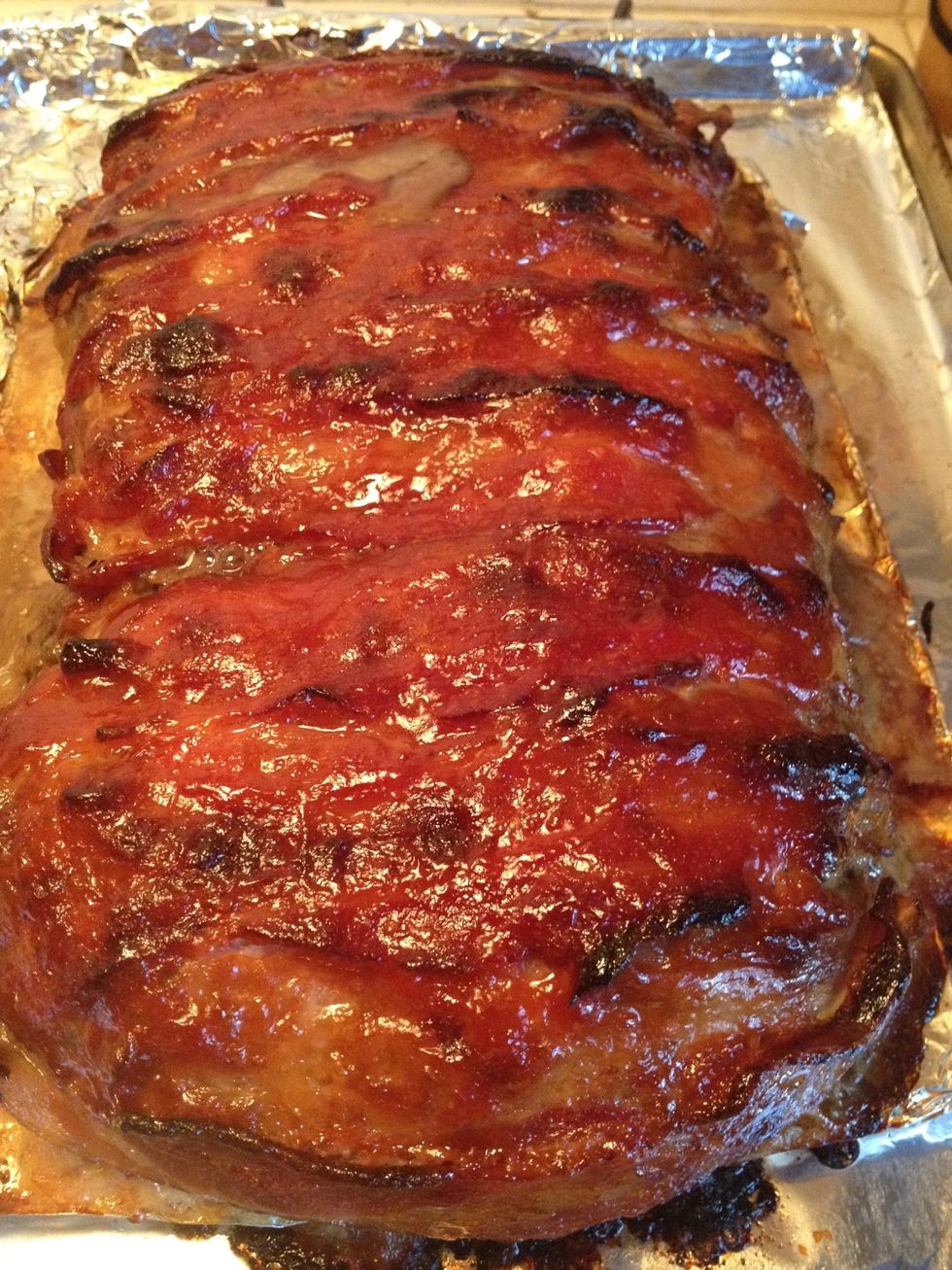 Remove from the oven and let sit about 10 minutes. Slice and serve with some of the remaining sauce.
Recipe can be found in Pioneer woman cooks cookbook. Along with a bunch of other grub recipes.
1.0c Milk
6.0 Slices of bread
2.0lb Ground beef
1.0c Grated Parmesan
0.0c Ketchup
6.0Tbsp Brown sugar
1.0tsp Dry mustard
1.0tsp Salt
0.0tsp Seasoned salt
1.0c Minced parsley
0.0tsp Ground pepper
4.0 Eggs beaten
1.0 Package of bacon
2.0 Dashes of Worcestershire sauce
2.0 Dashes of hot sauce