Preheat oven to 375 degrees Fahrenheit.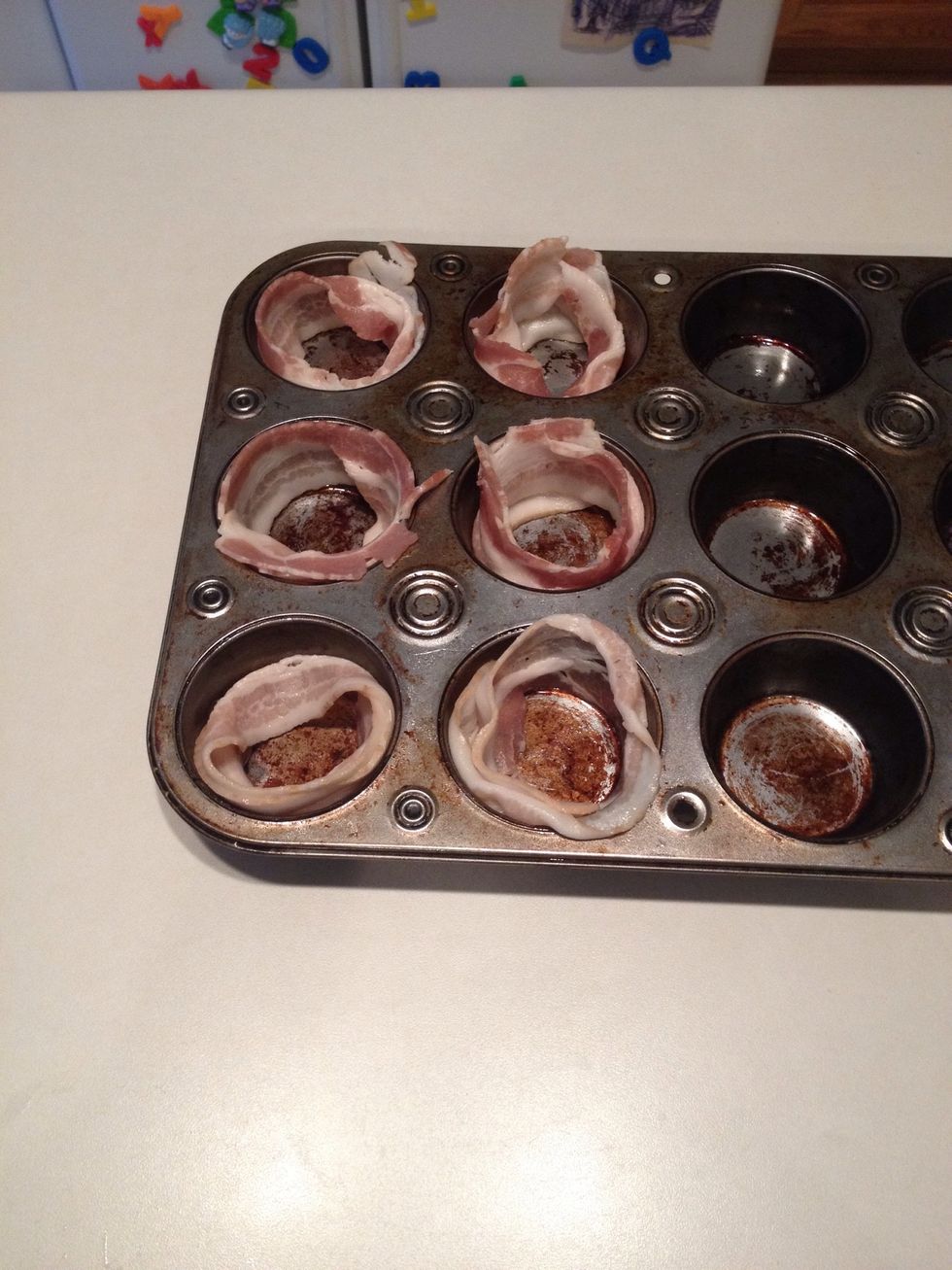 Spray muffin pan with nonstick cooking spray. Wrap one bacon slice around inside of each muffin tray.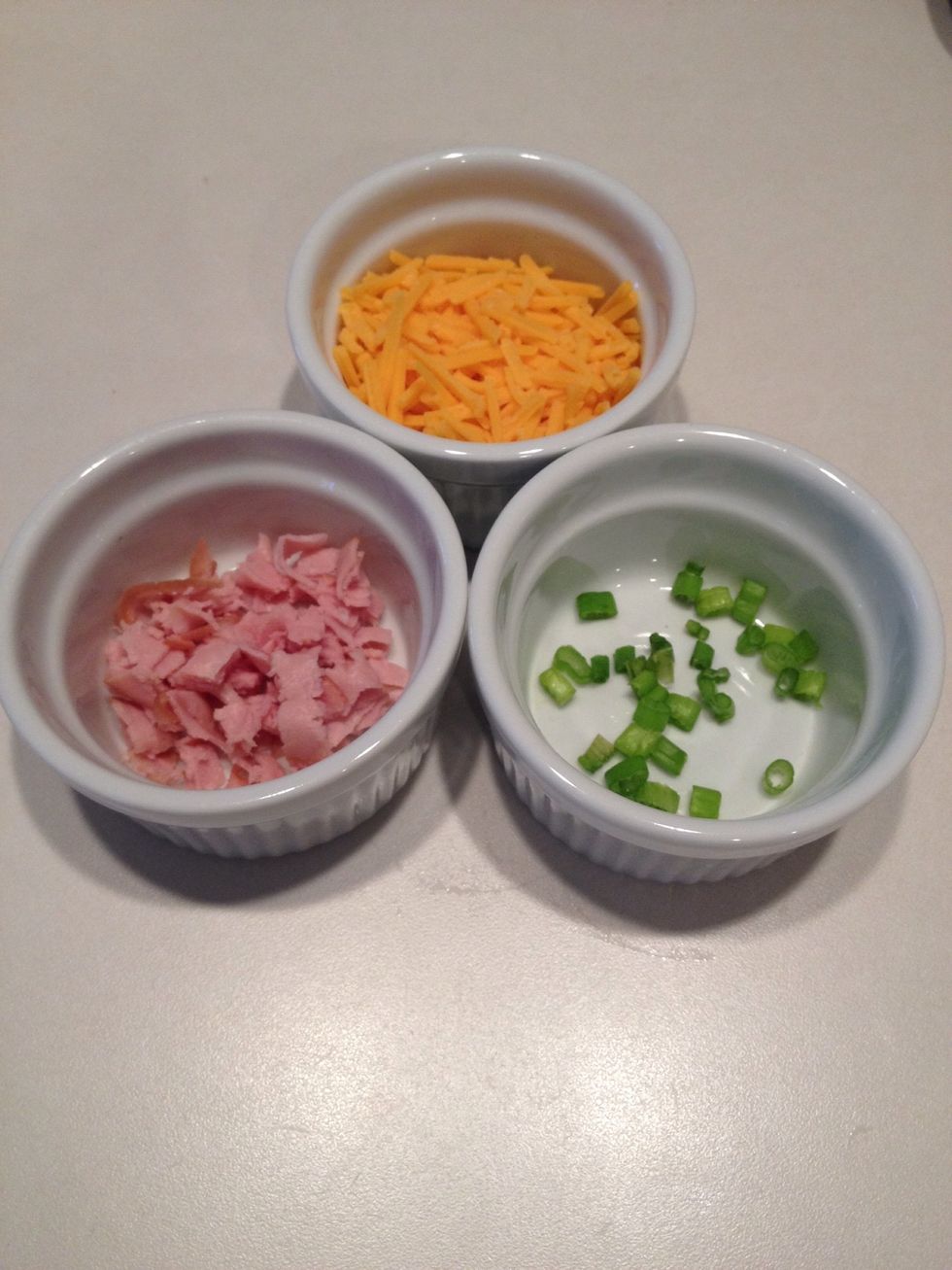 Organize your fillers. Feel free to add whatever you like!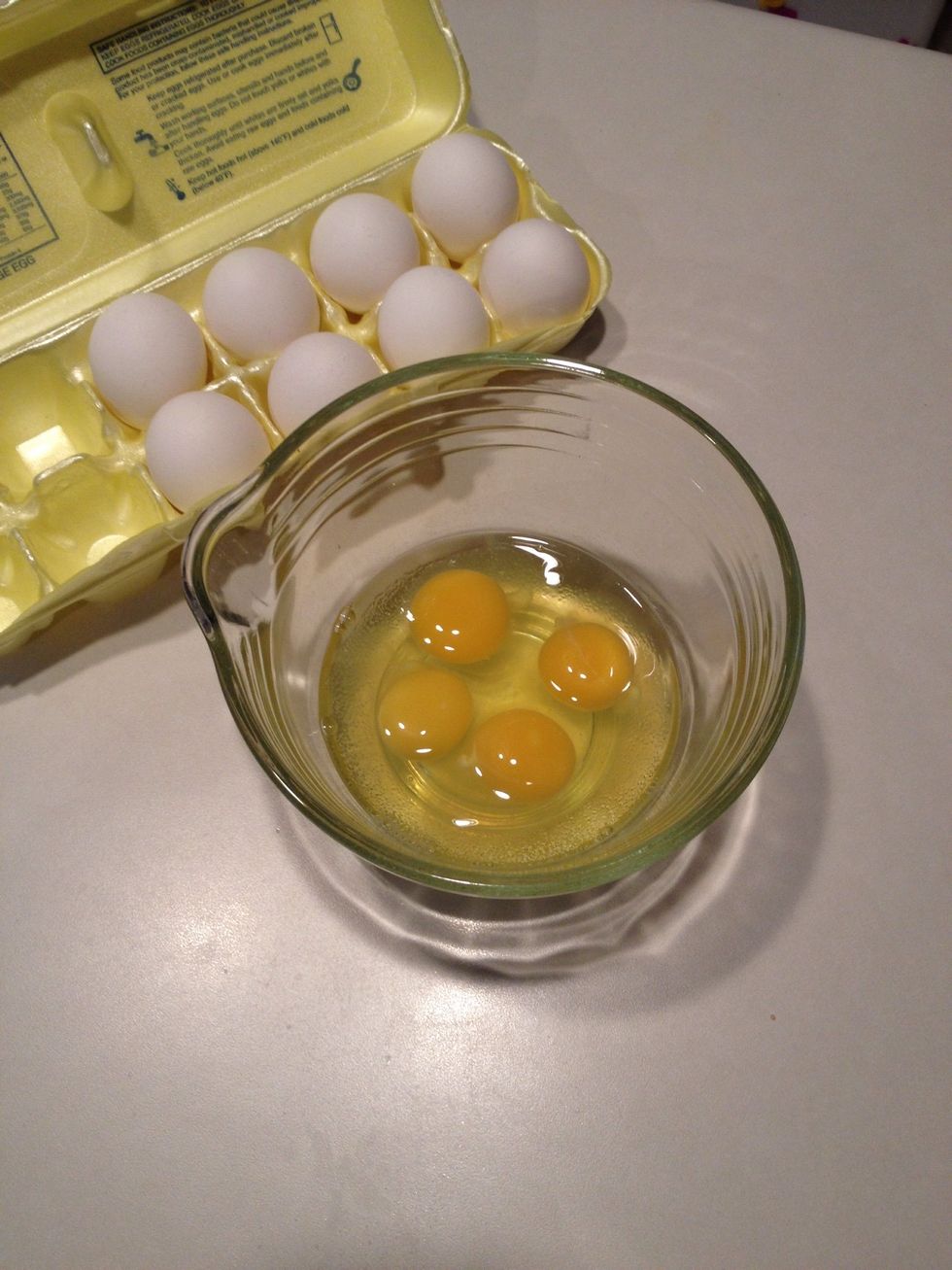 Add eggs to mixing bowl.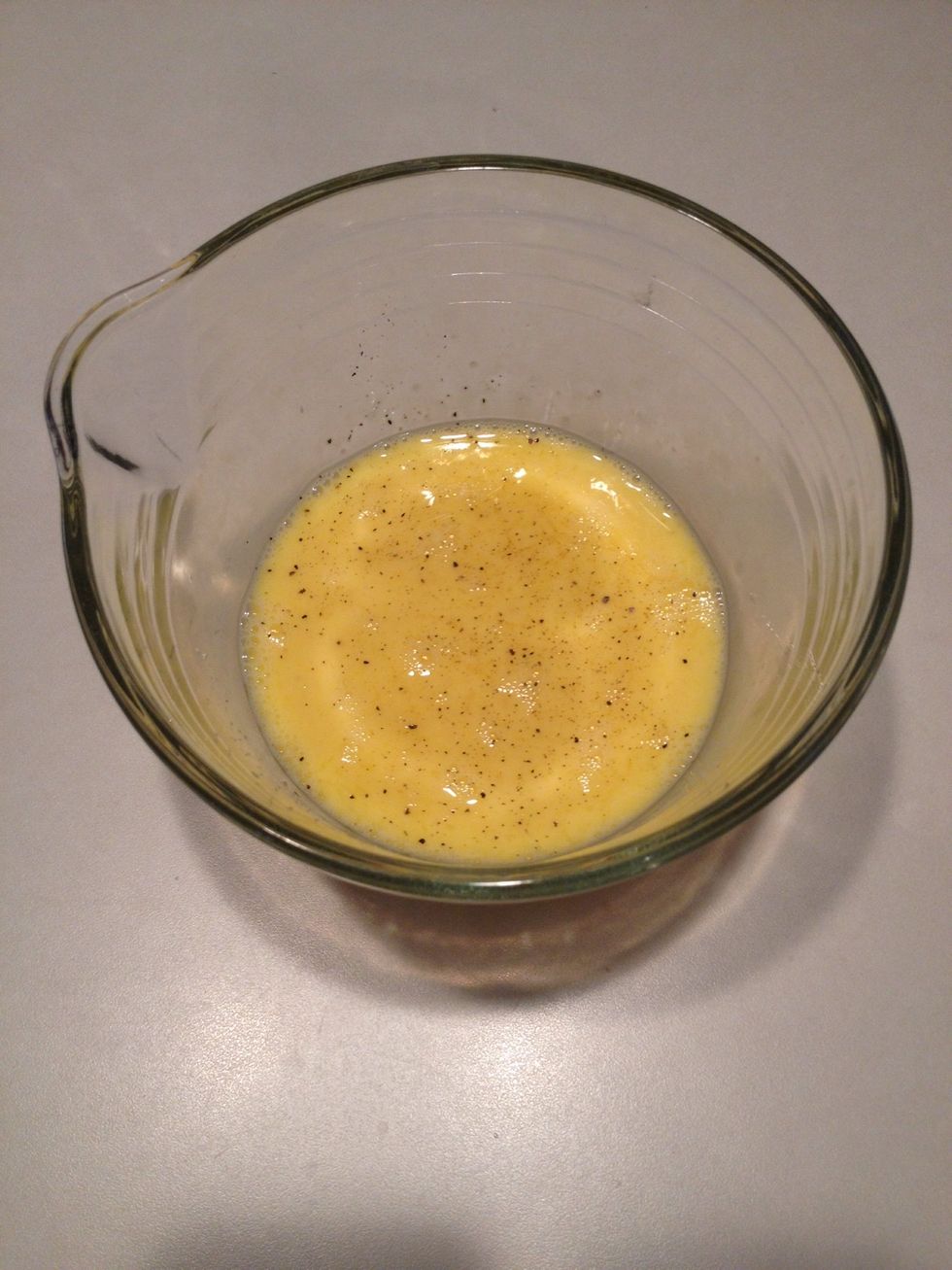 Whisk well and add salt and pepper.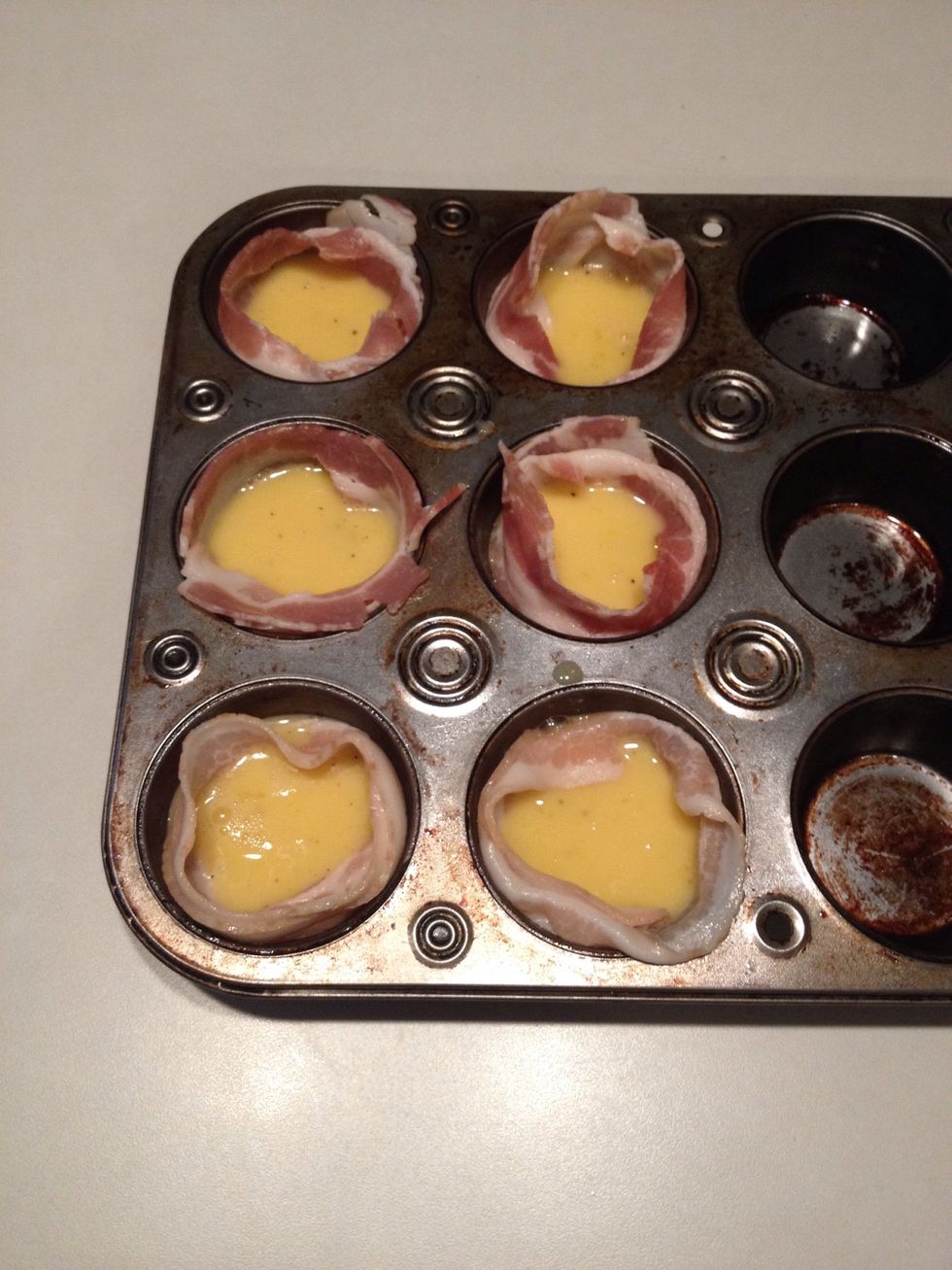 Pour eggs 3/4 full into middle of each bacon slice.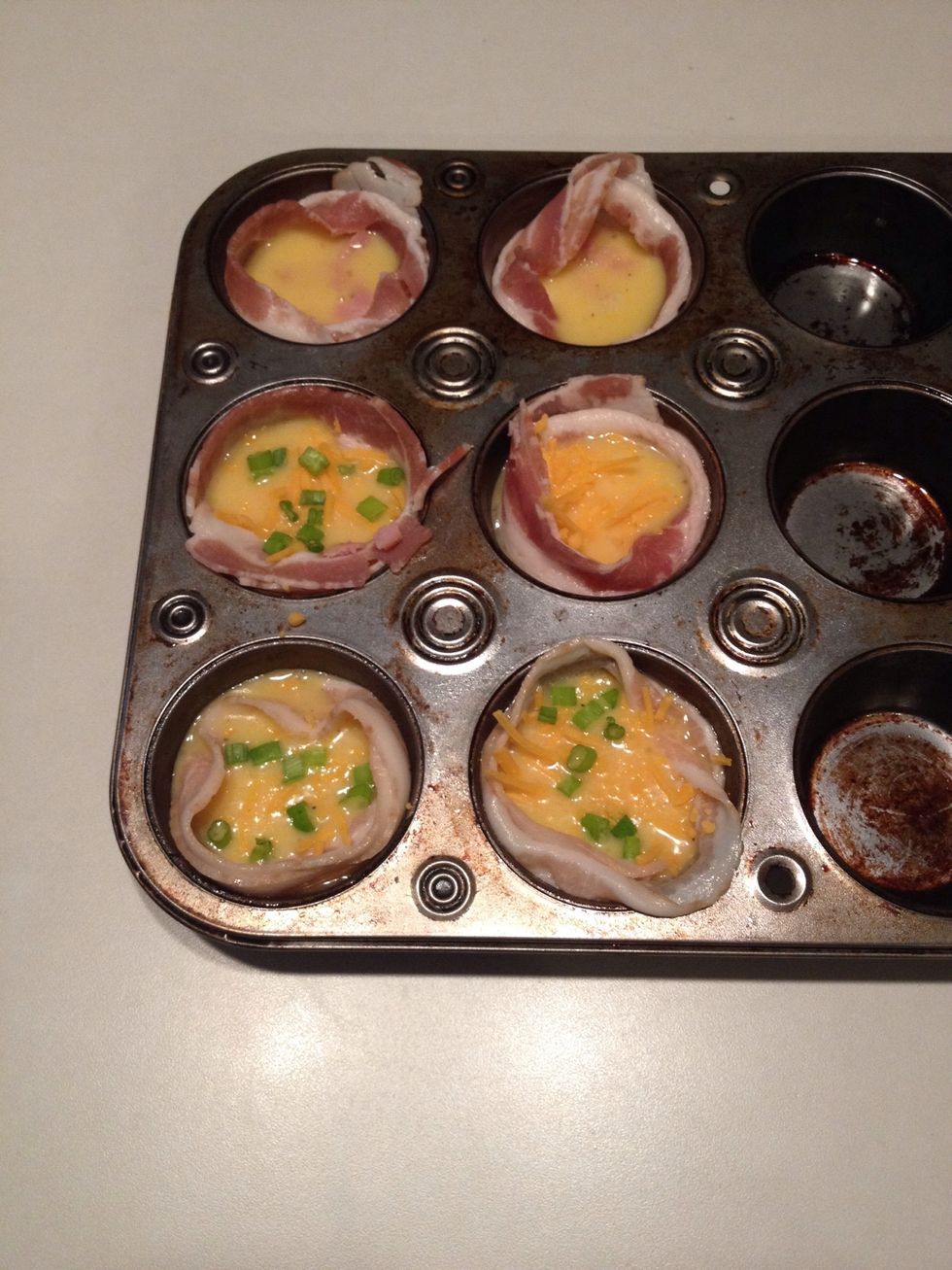 Add fillers to eggs. Since my kids are picky, I have some with ham, some with cheese, some with everything.
Place pan in oven and bake for 25 minutes.
Remove from pan and serve alone or with your choice of breakfast foods. Enjoy!
6.0 Slices of bacon
4.0 Eggs
Cheddar cheese (optional)
Chopped ham (optional)
Chopped green onions (optional)
Salt and pepper
Nonstick cooking spray
Muffin Pan