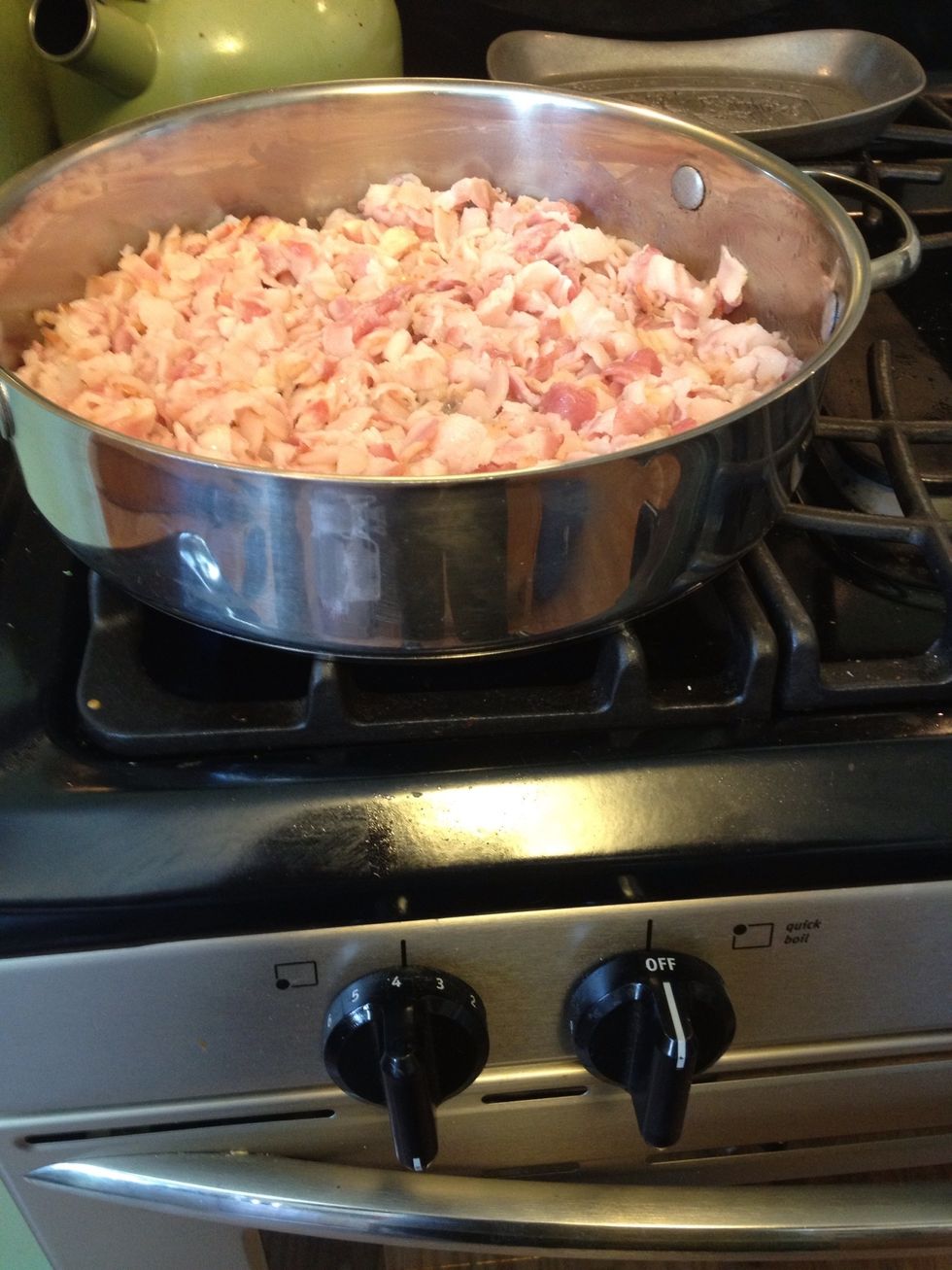 Begin by rendering your bacon. To do this cut your thawed bacon into small Pieces and cook over medium to low heat on the stove. Add a small bit of oil to the pan to prevent sticking. Continue to stir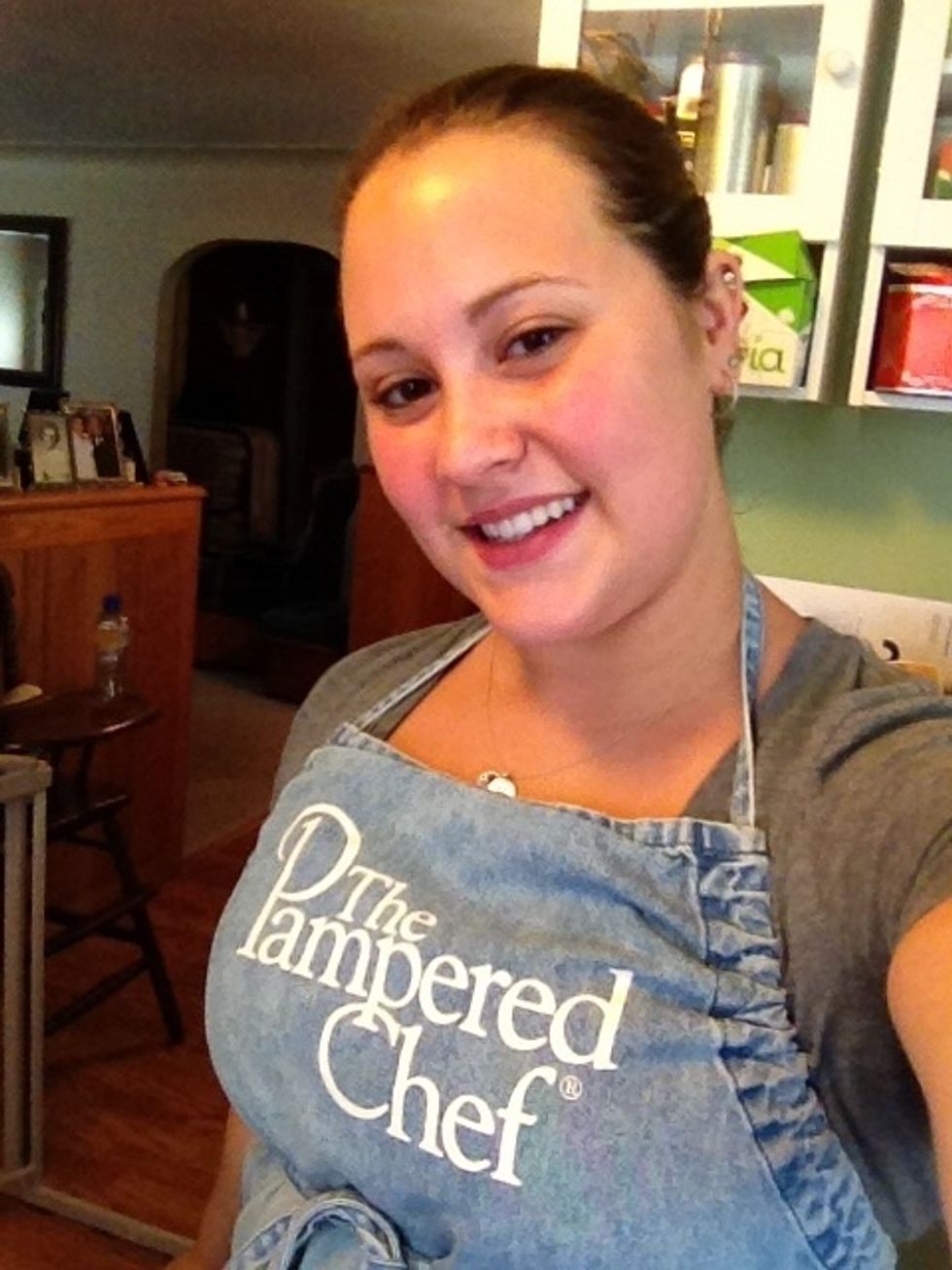 Bad pick but Wear an apron! Bacon grease stains!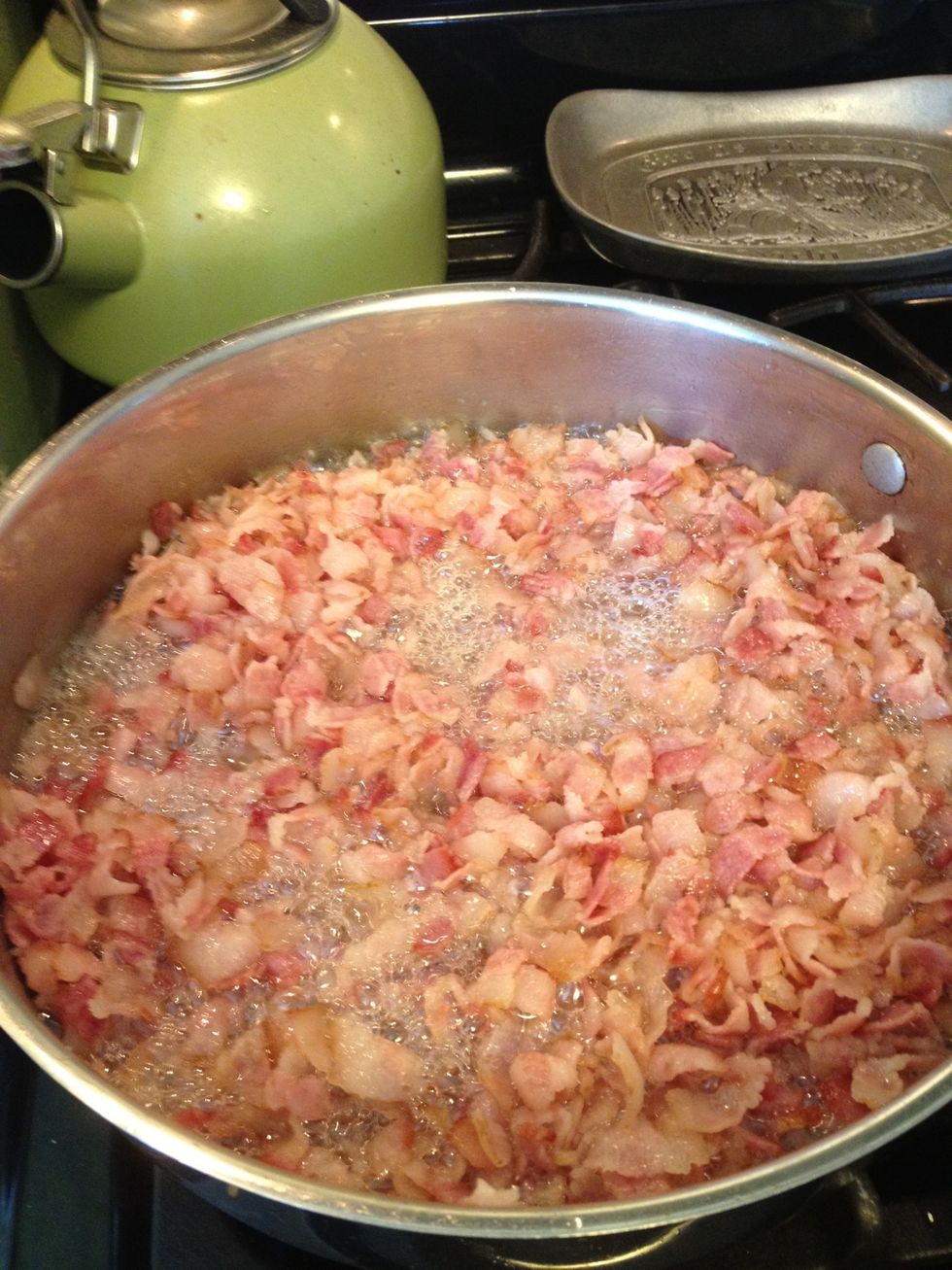 Mmmmmmmmmmm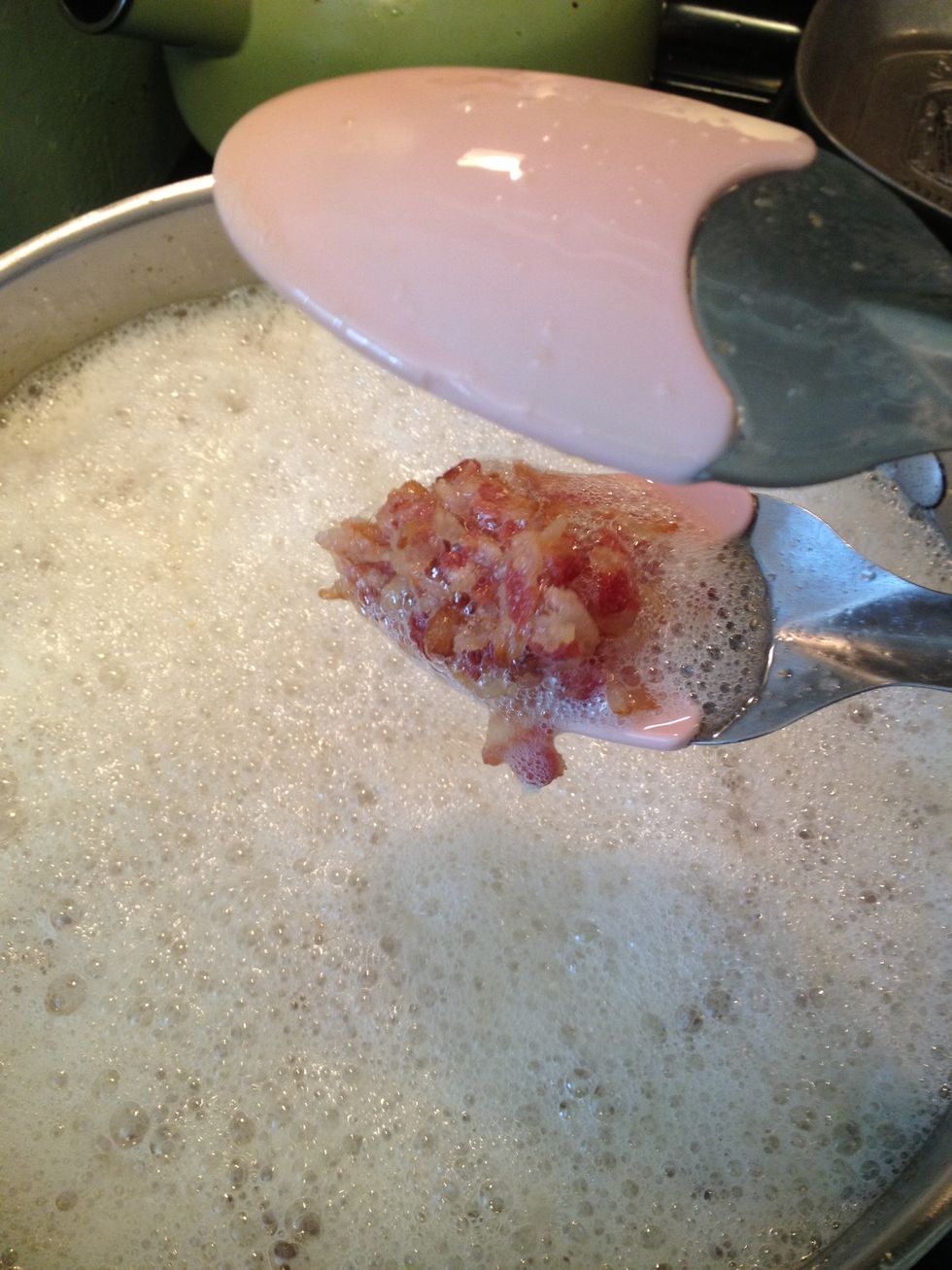 It will bubble and become difficult to See the bacon but keep a close eye so it doesn't burn at this point. Pull Some up with your tongs to check occasionally. Remember we want crispy bacon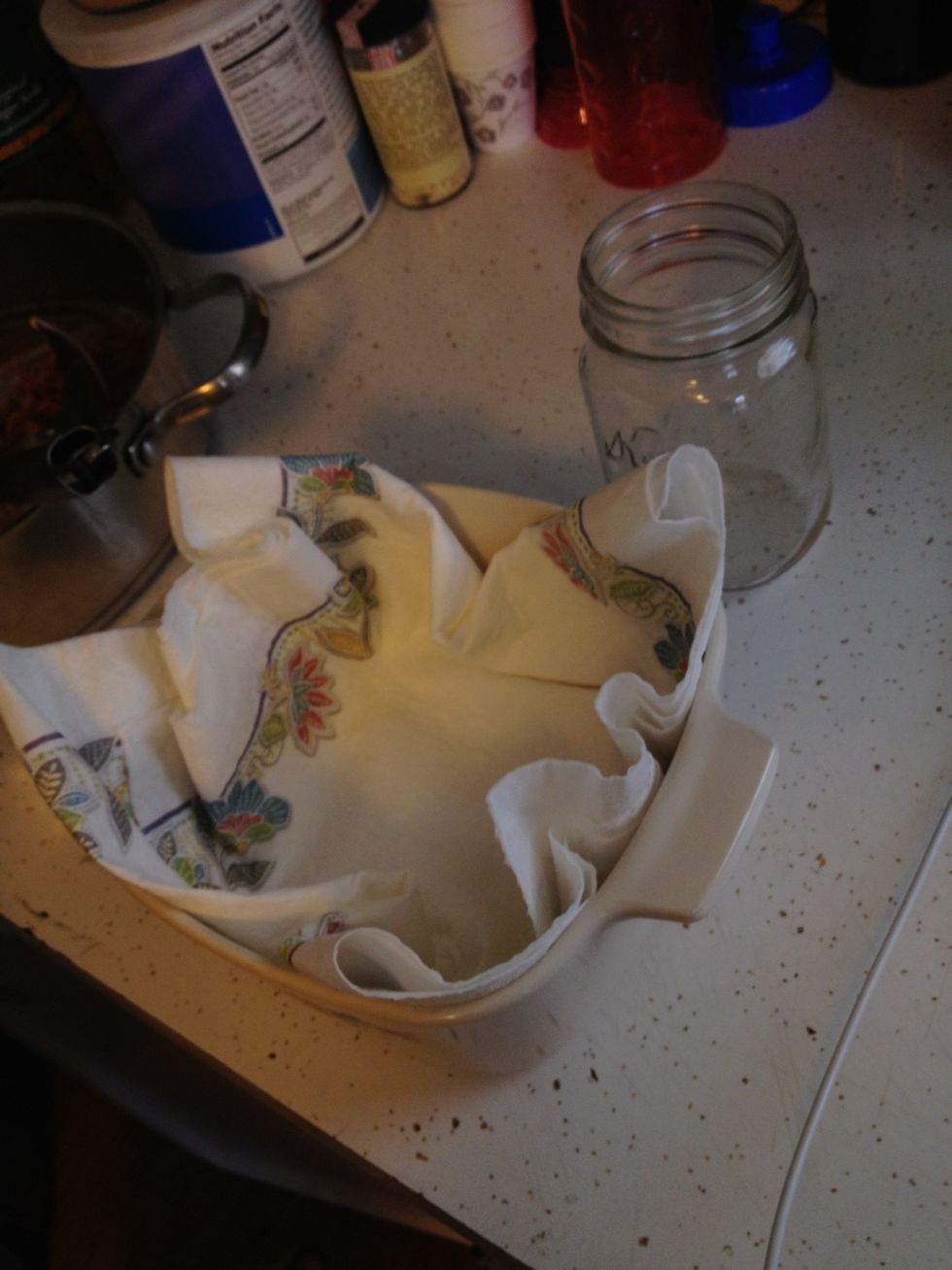 Prepare a dish lined with paper towel for the paper towel and a glass dish or jar for the bacon fat that we need to KEEP. DO NOT THROW AWAY FAT!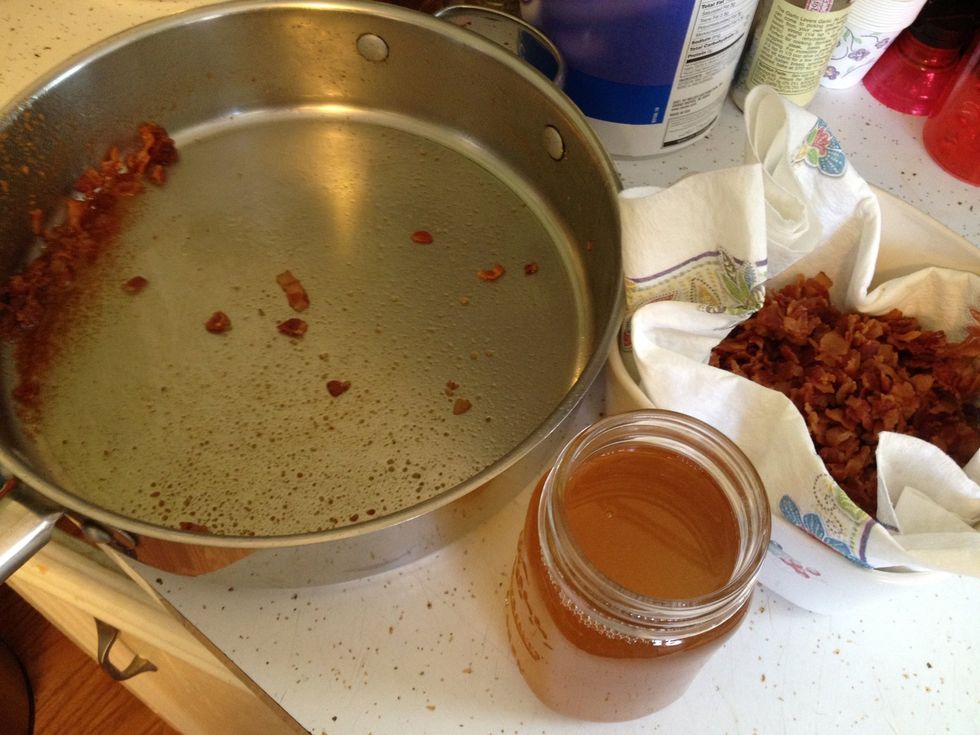 Here is my bacon grease and crispy bacon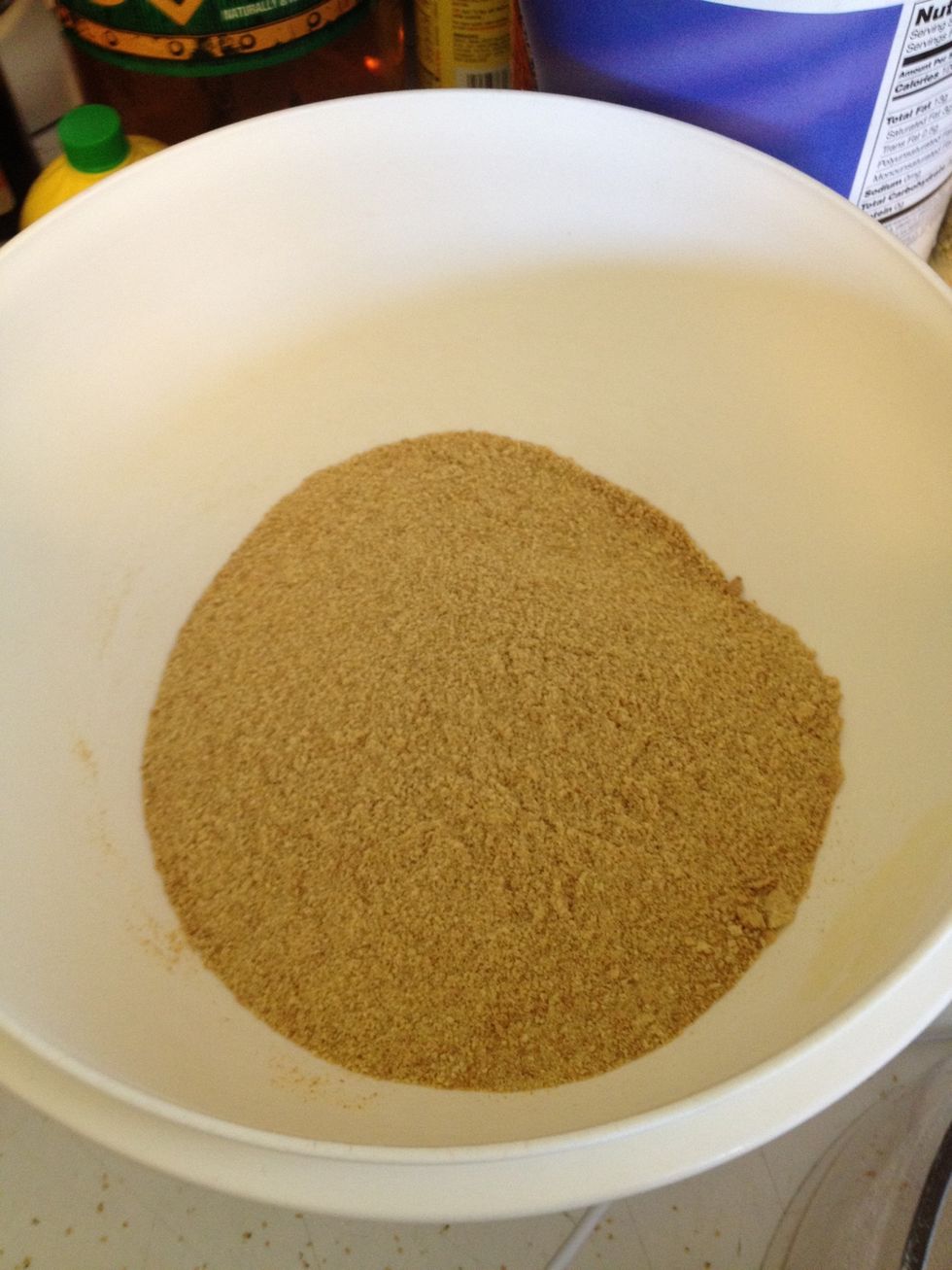 In large bowl add 2 cups LOWFAT graham cracker crumbs. It needs to be lowfat so that the crust does not get soggy.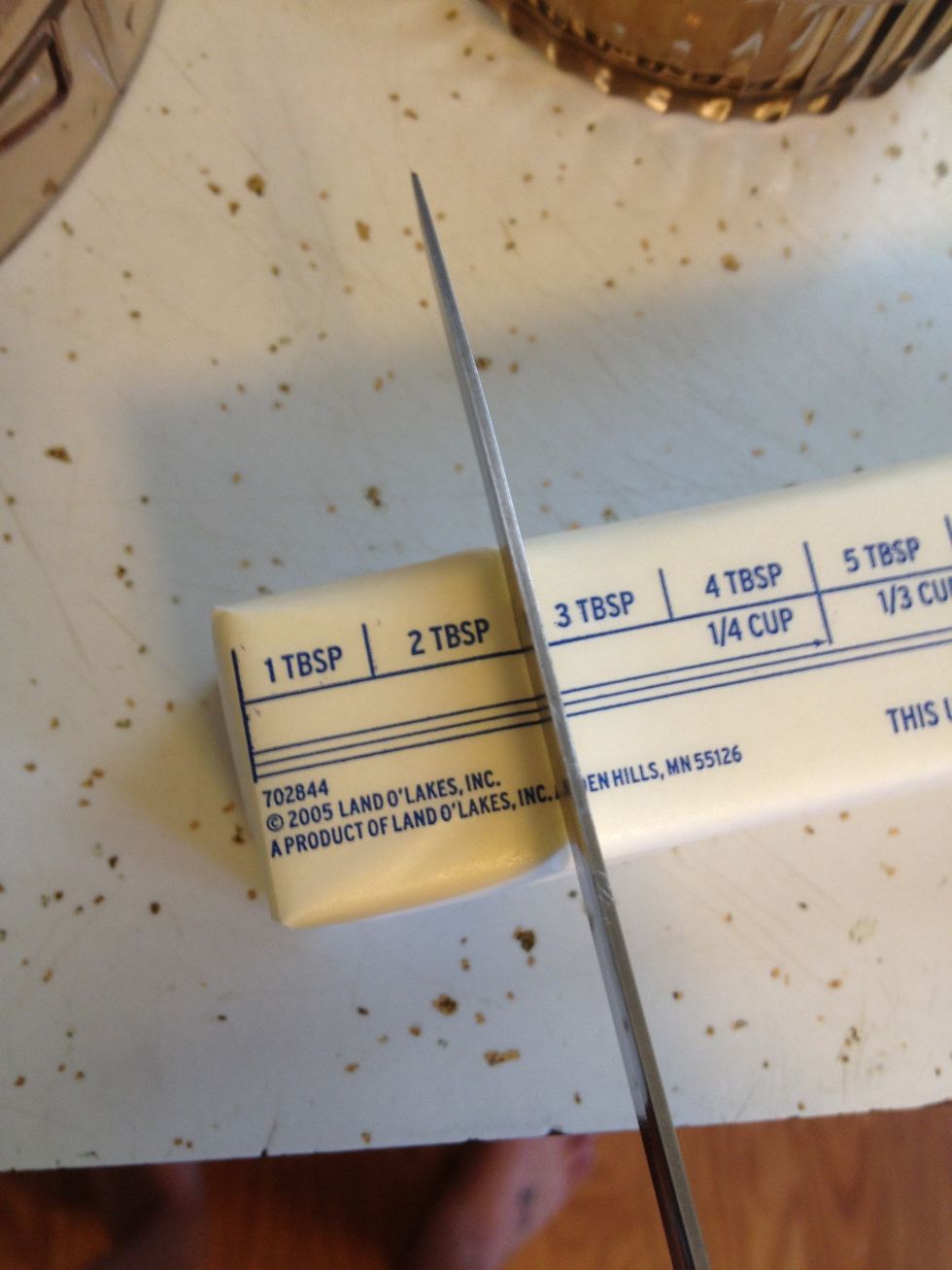 Measure out 2 tbsp of butter and melt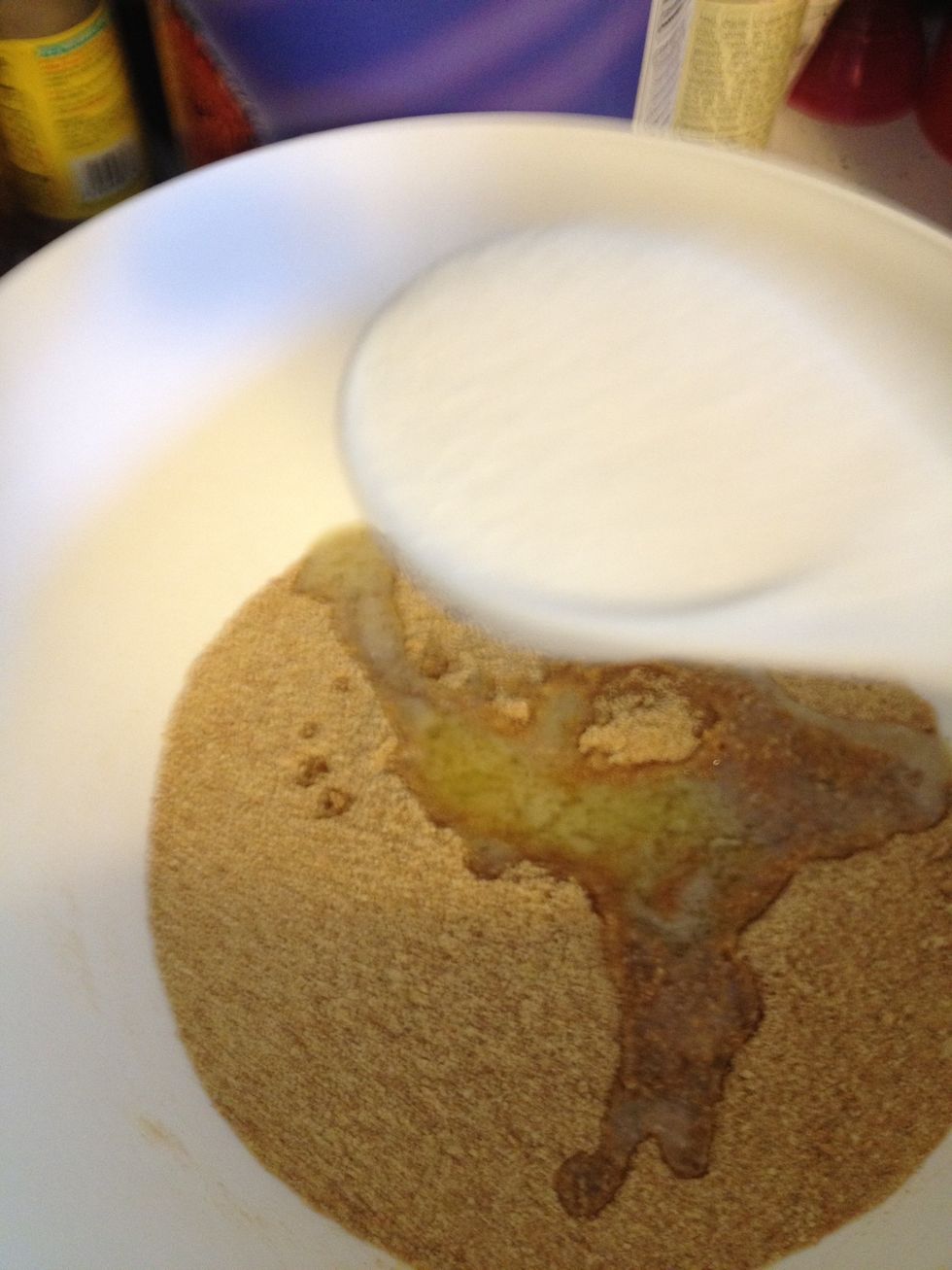 Add 2 tbsp of sugar to the butter/ graham cracker mixture.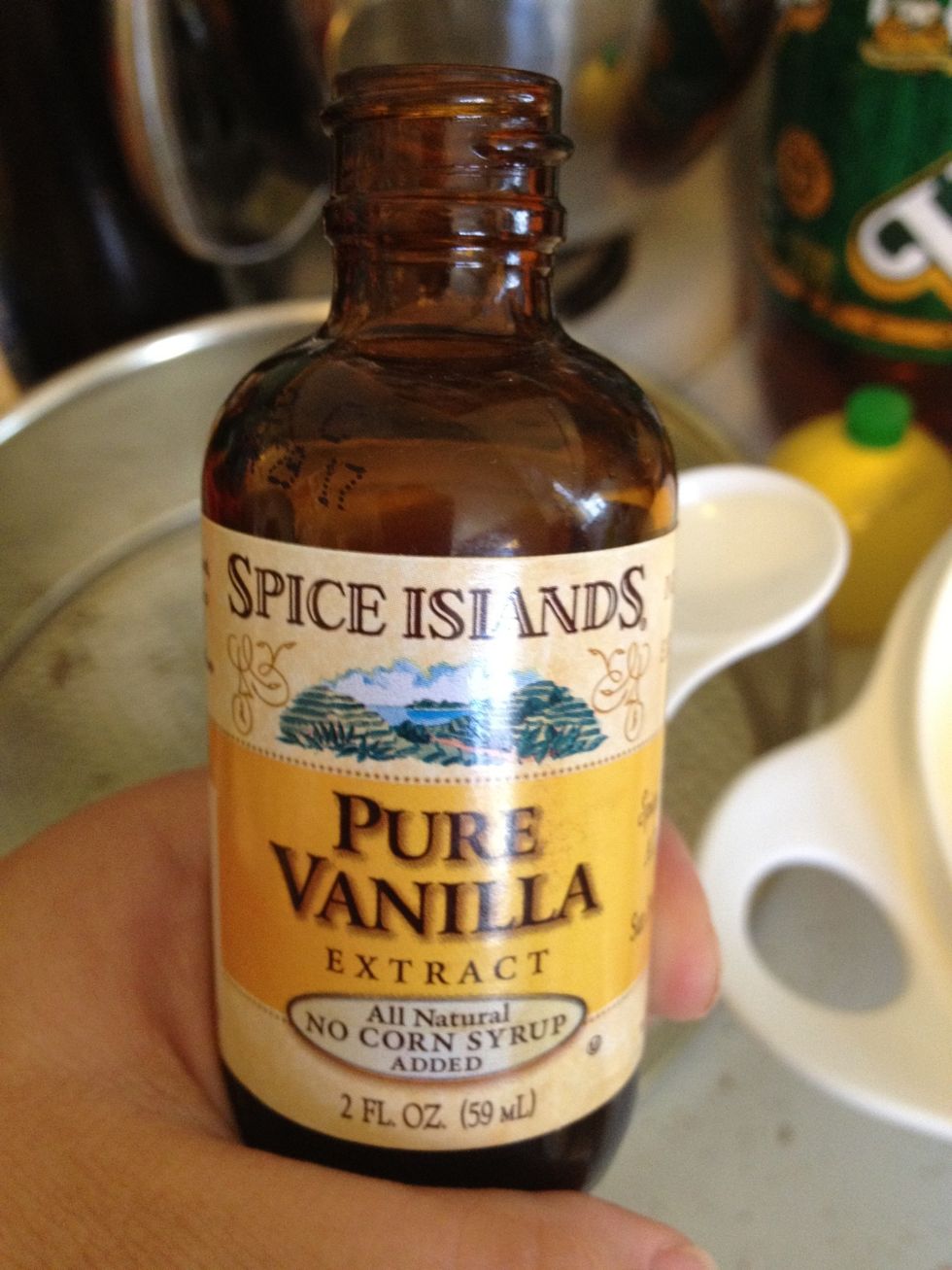 Add 1 tsp vanilla extract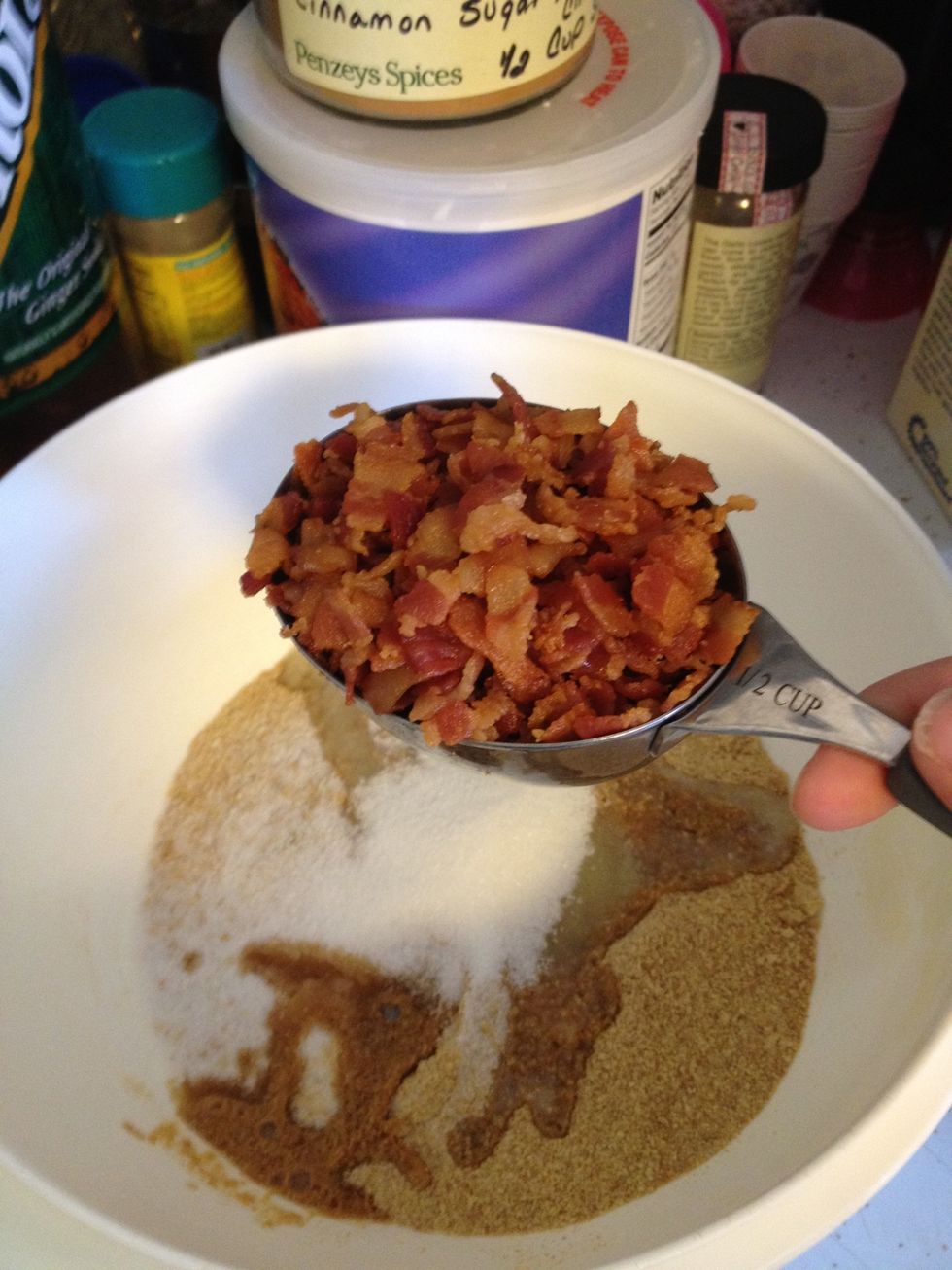 Now add 1/2 cup of bacon crumbles to the mixture.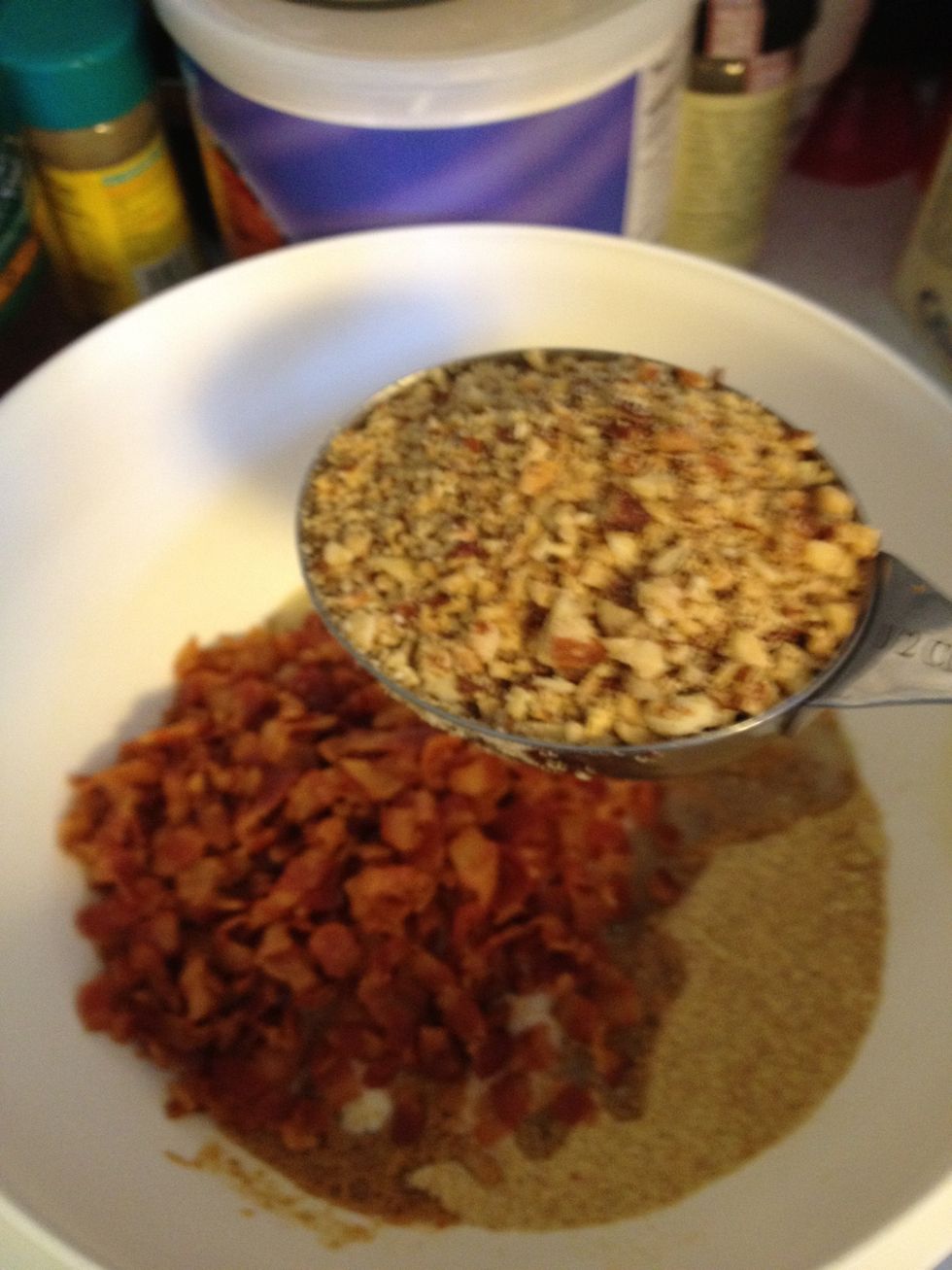 And finally add 1/2 cup crushed almonds. Mix well, it will be crumbly.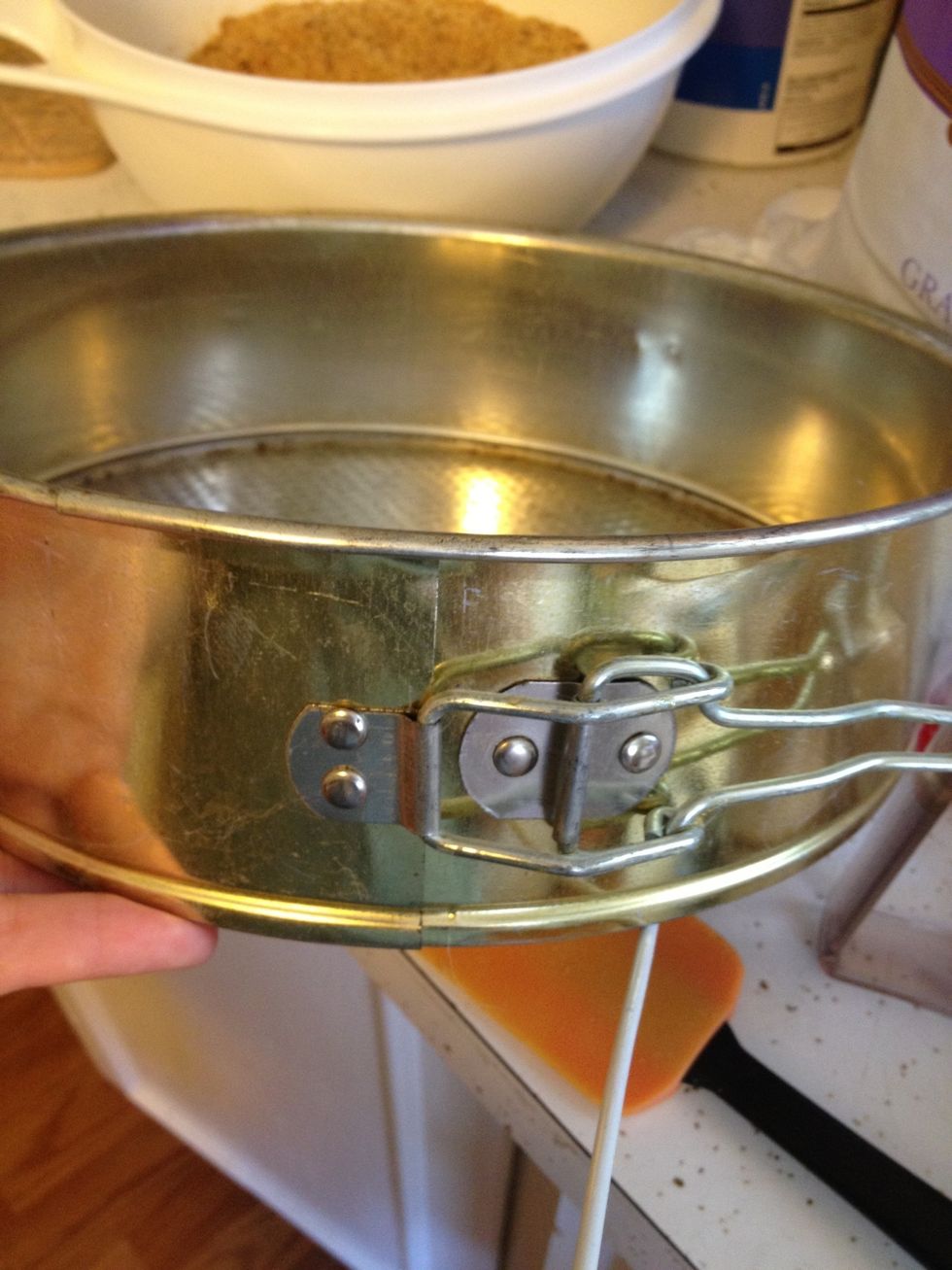 Make sure to use a springform pan.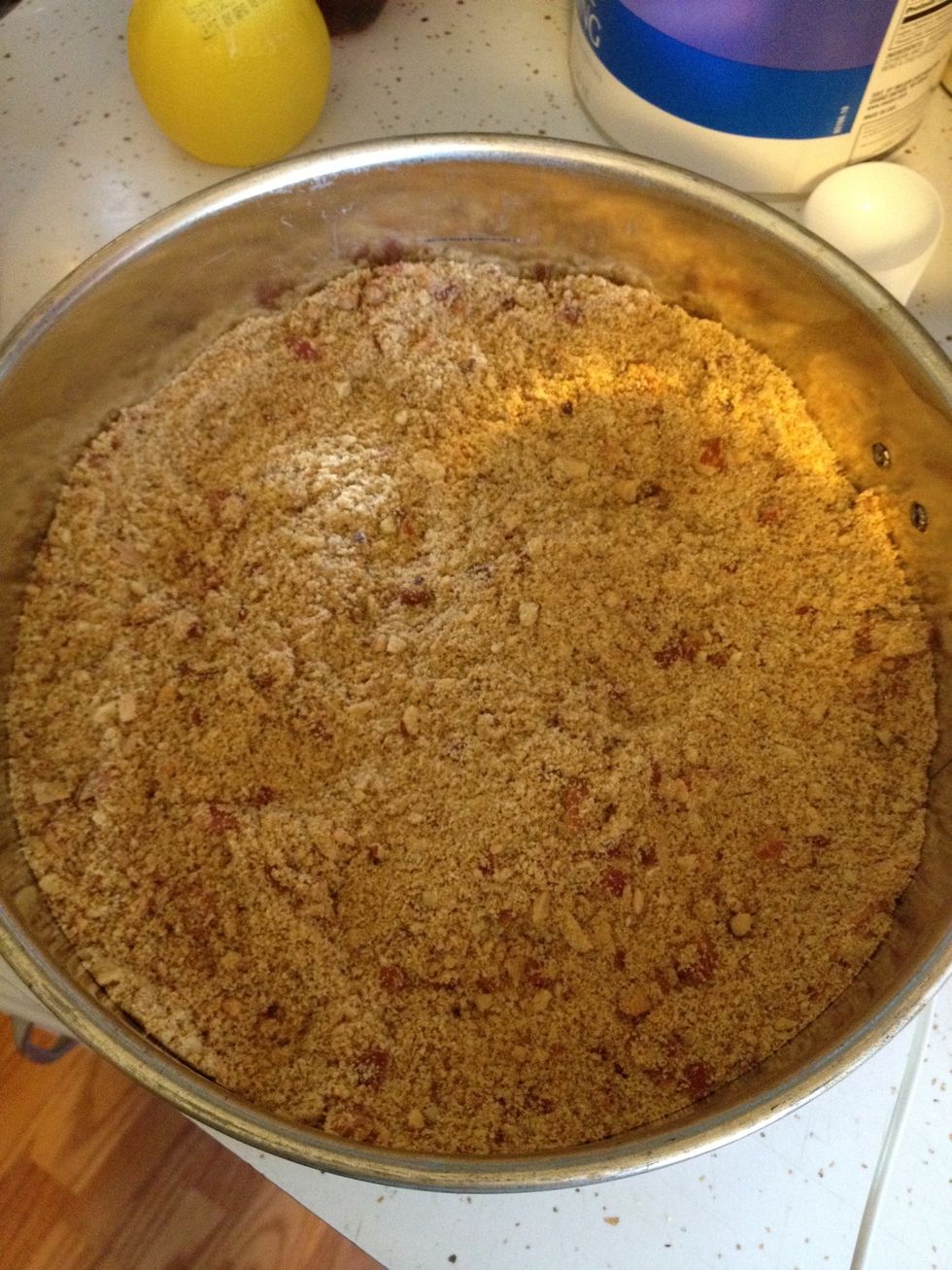 Put enough of the crust mixture into the bottom of the springform pan to be 1/4 inch thick. There will be leftover crust mixture. Do not grow it away. Pack the mixture down.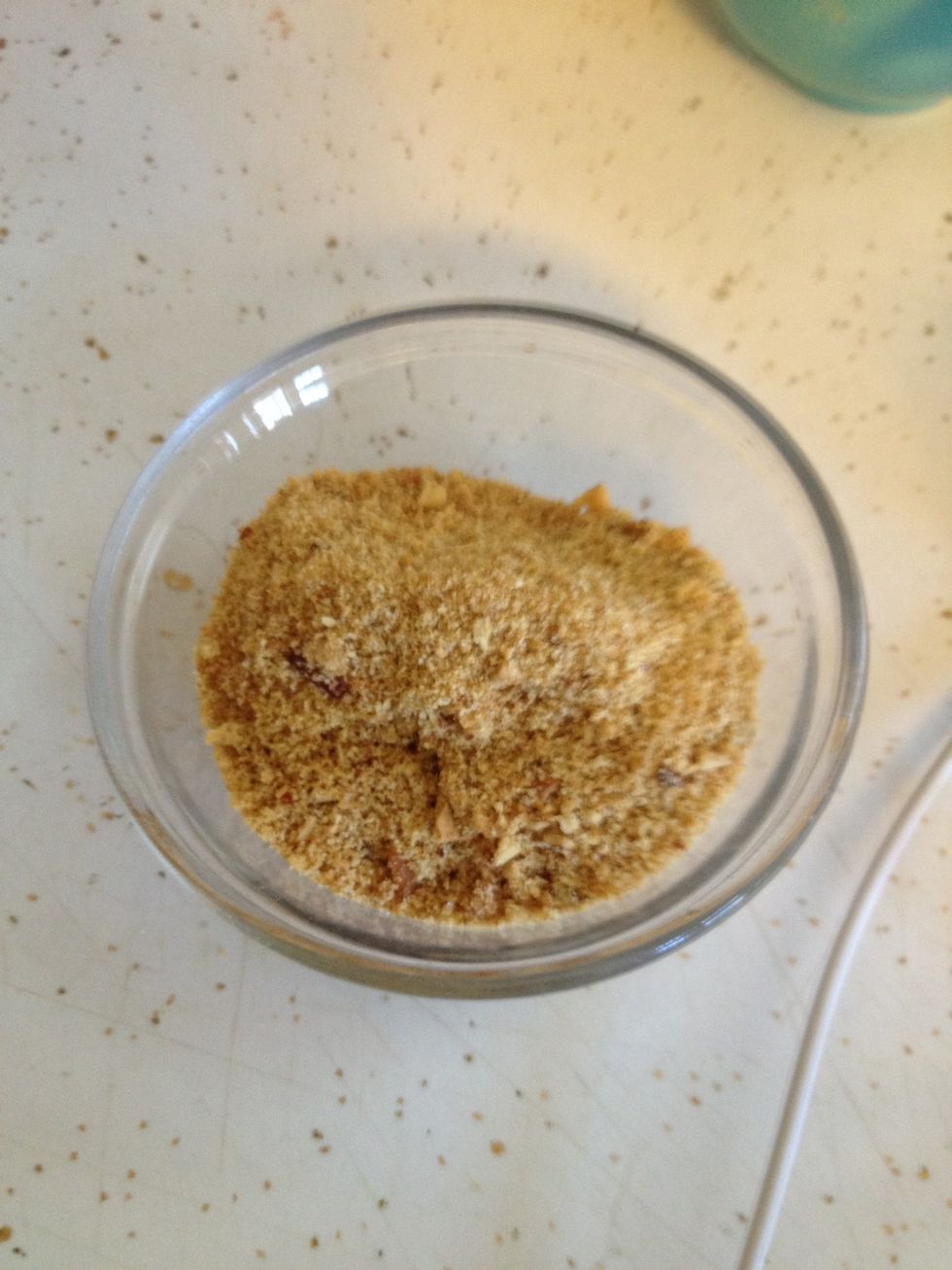 Place Extra crust mixture Into a dish, cover and refrigerate.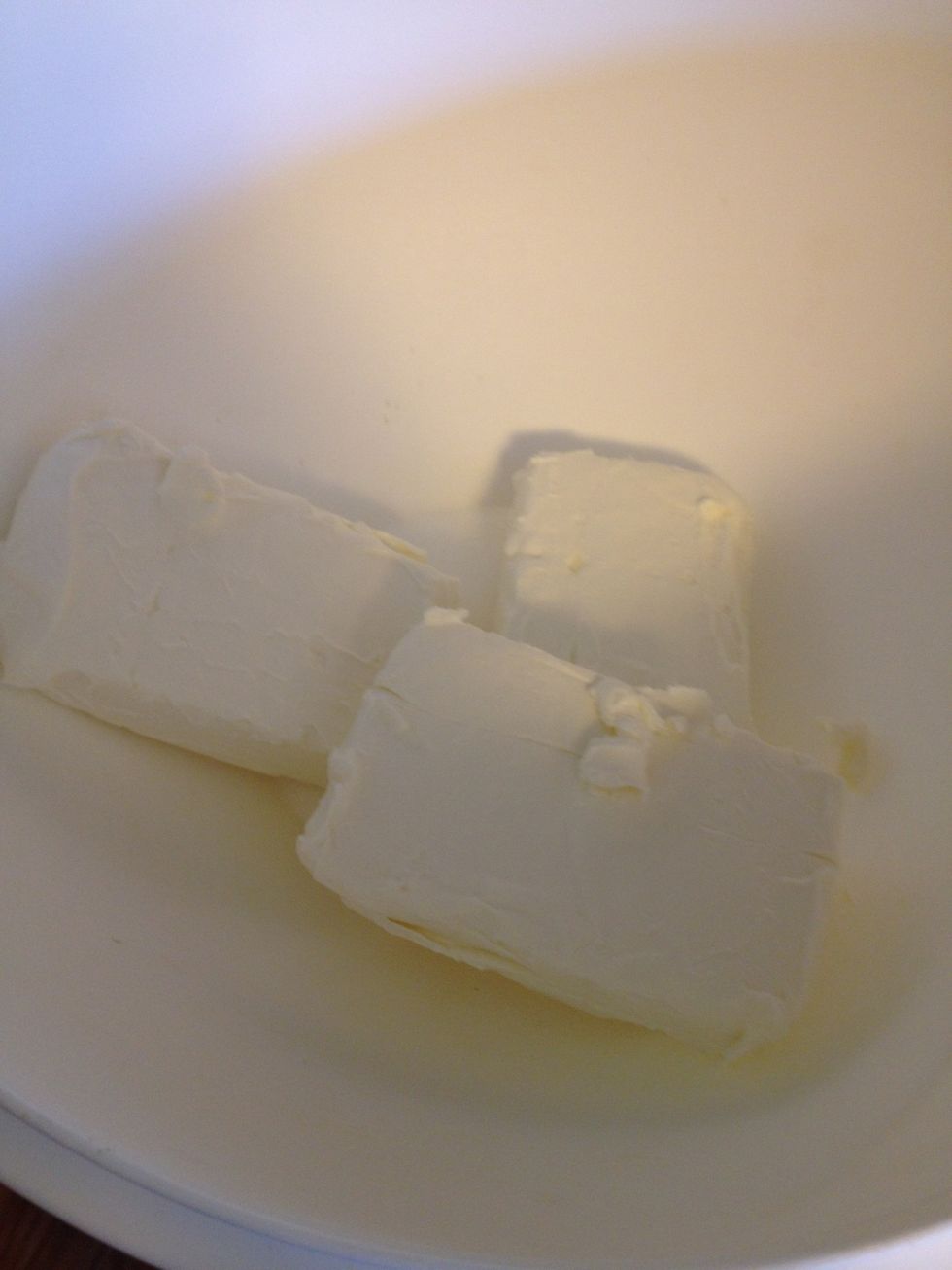 Now get a clean bowl and put in 24 oz. of cream cheese at room temp.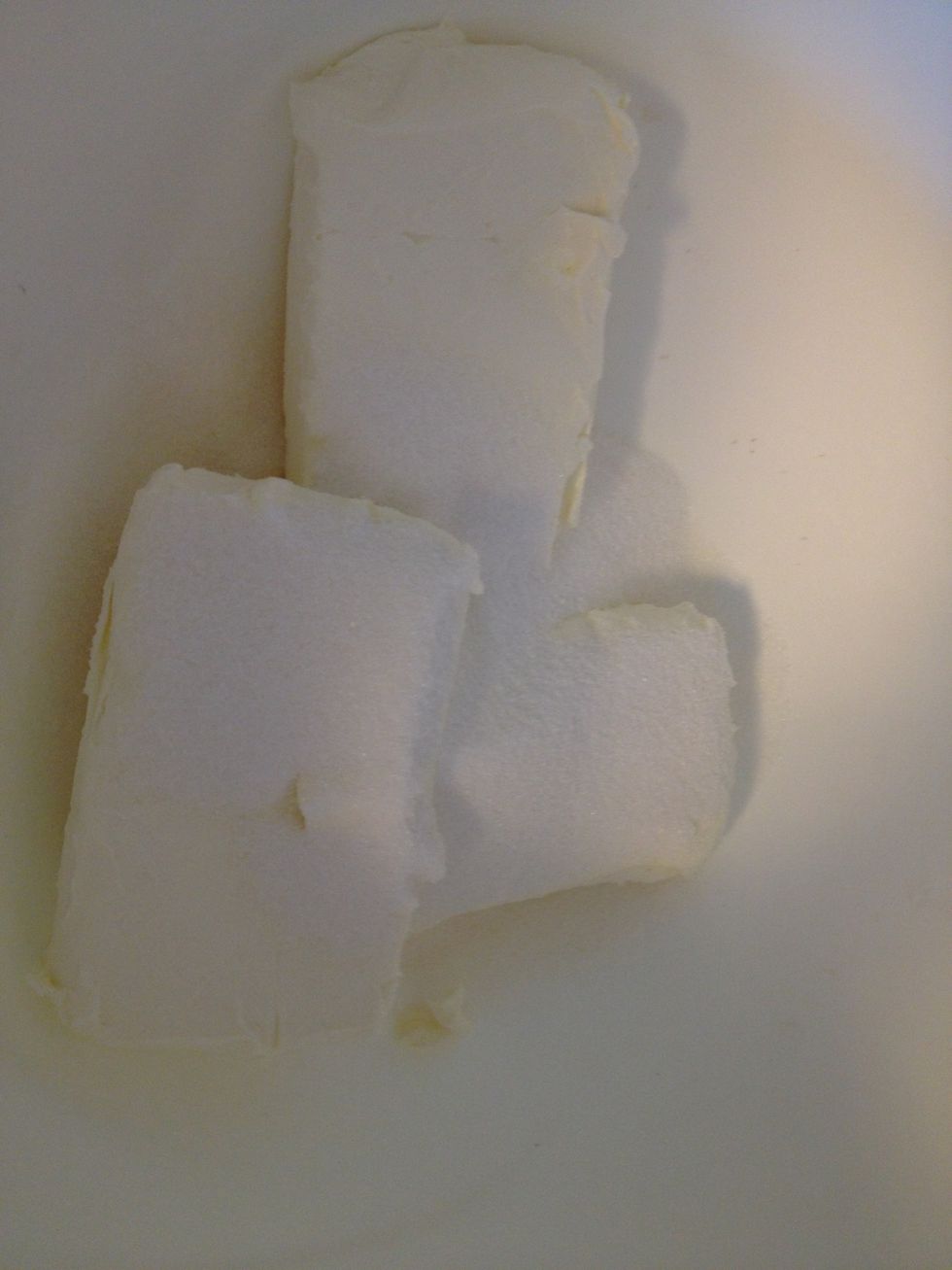 Add 1/2 a cup of sugar.
Cream together with electric hand mixer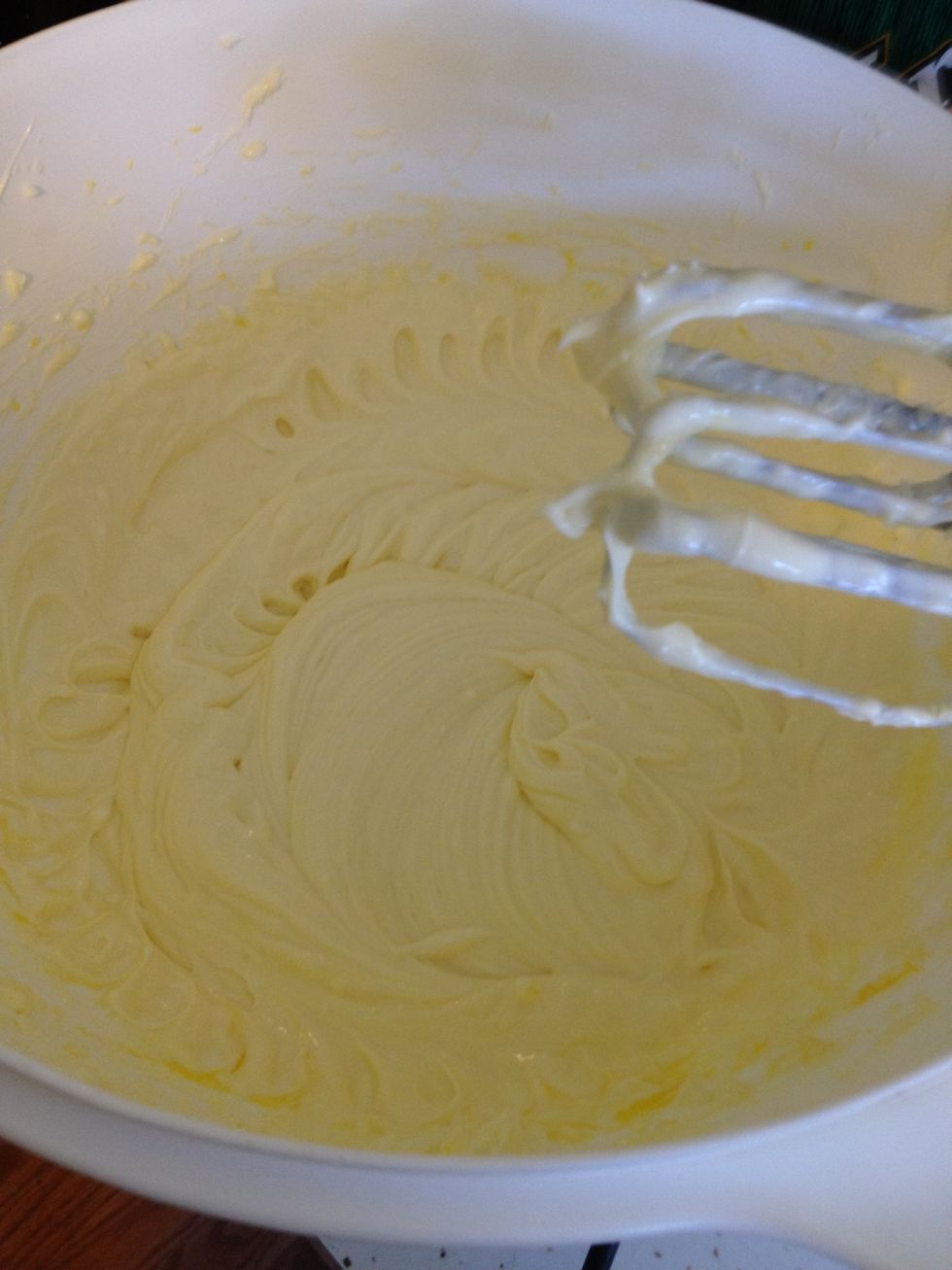 Add 3 eggs one at a time to the mixture. In between each make sure to scrape the sides of the bowl down towards the middle.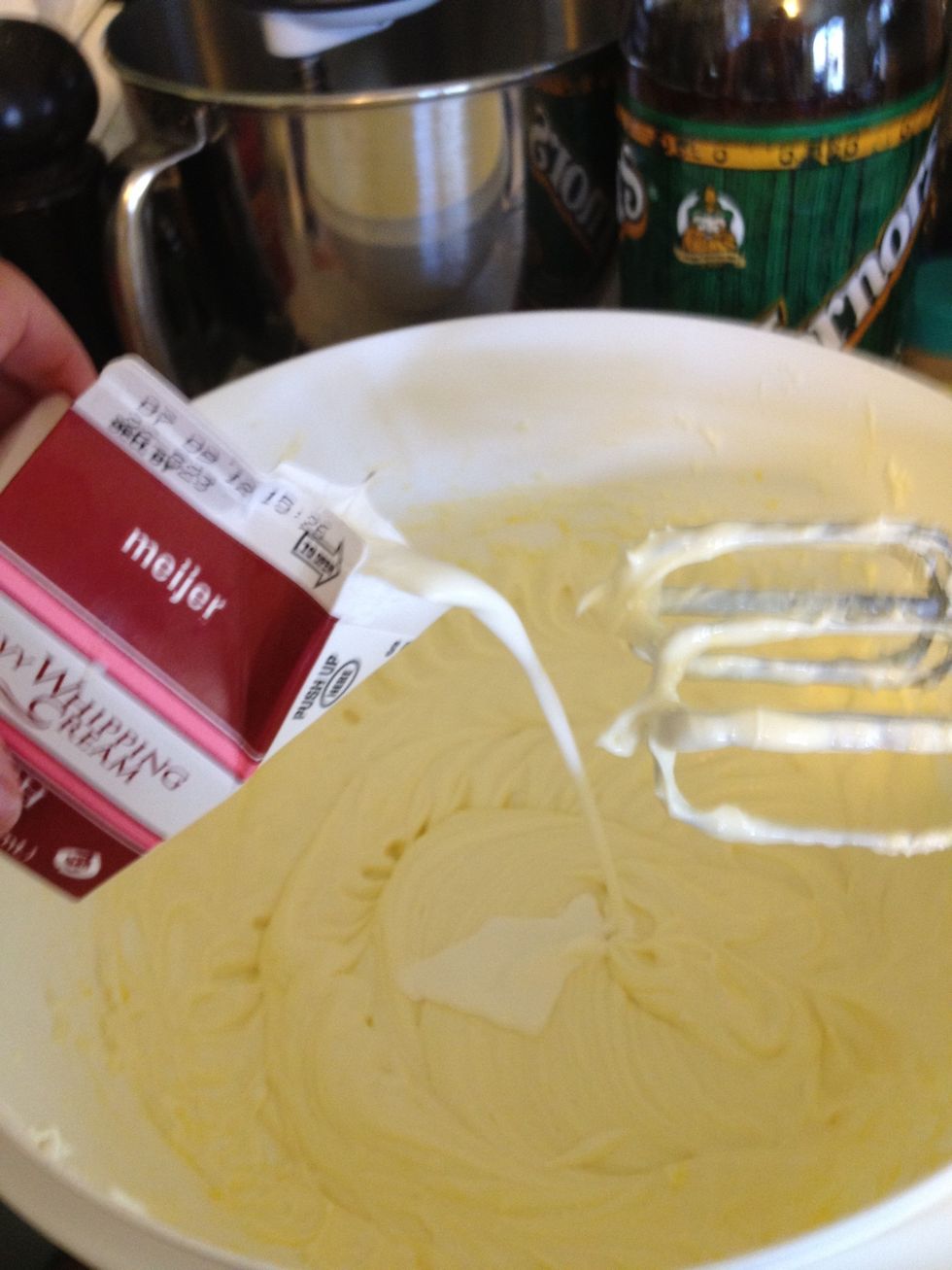 Add 1 cup off heavy whipping cream to the cheesecake mixture.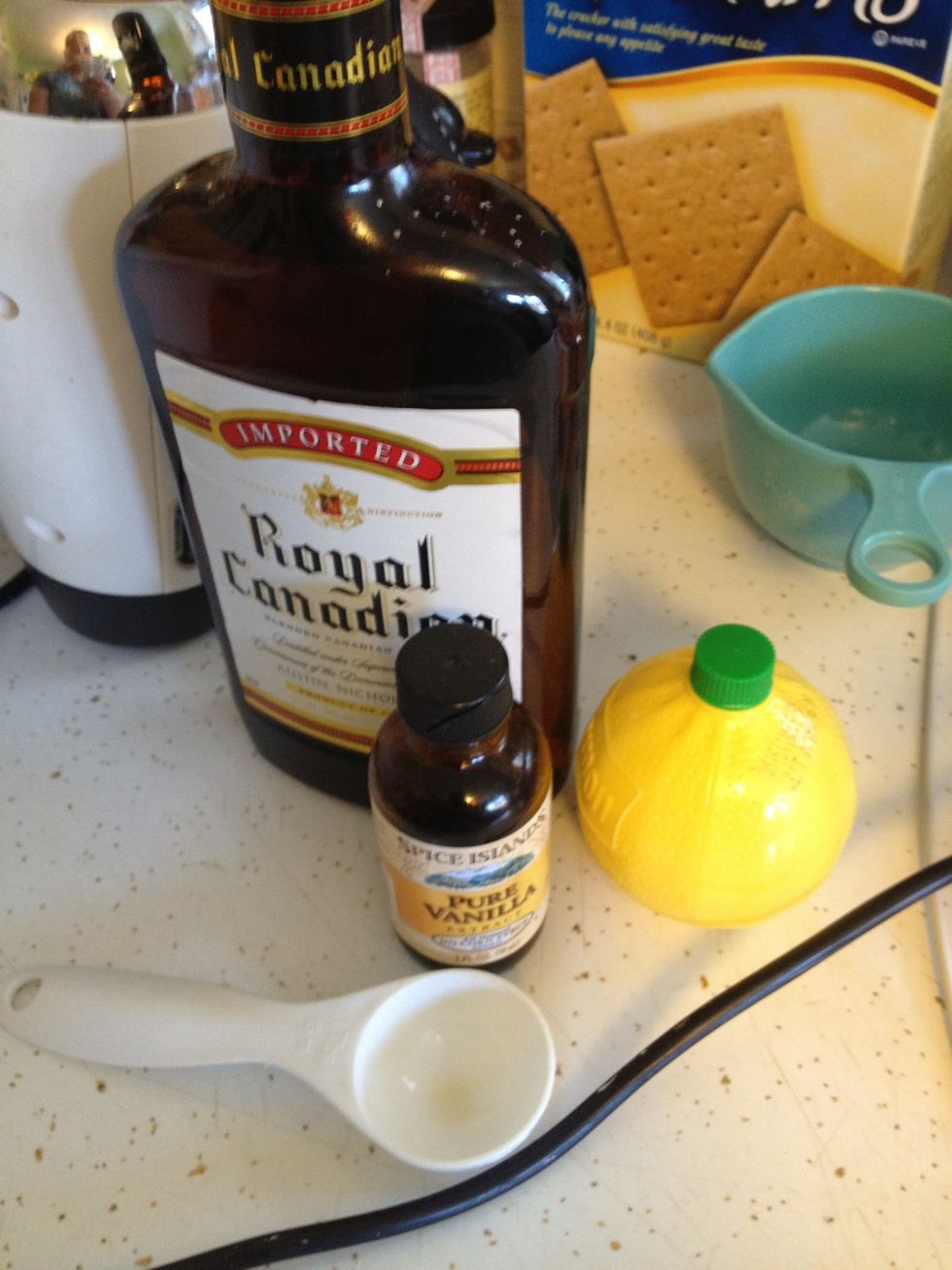 Add 1 tbsp of vanilla extract, lemon juice and whiskey or bourbon.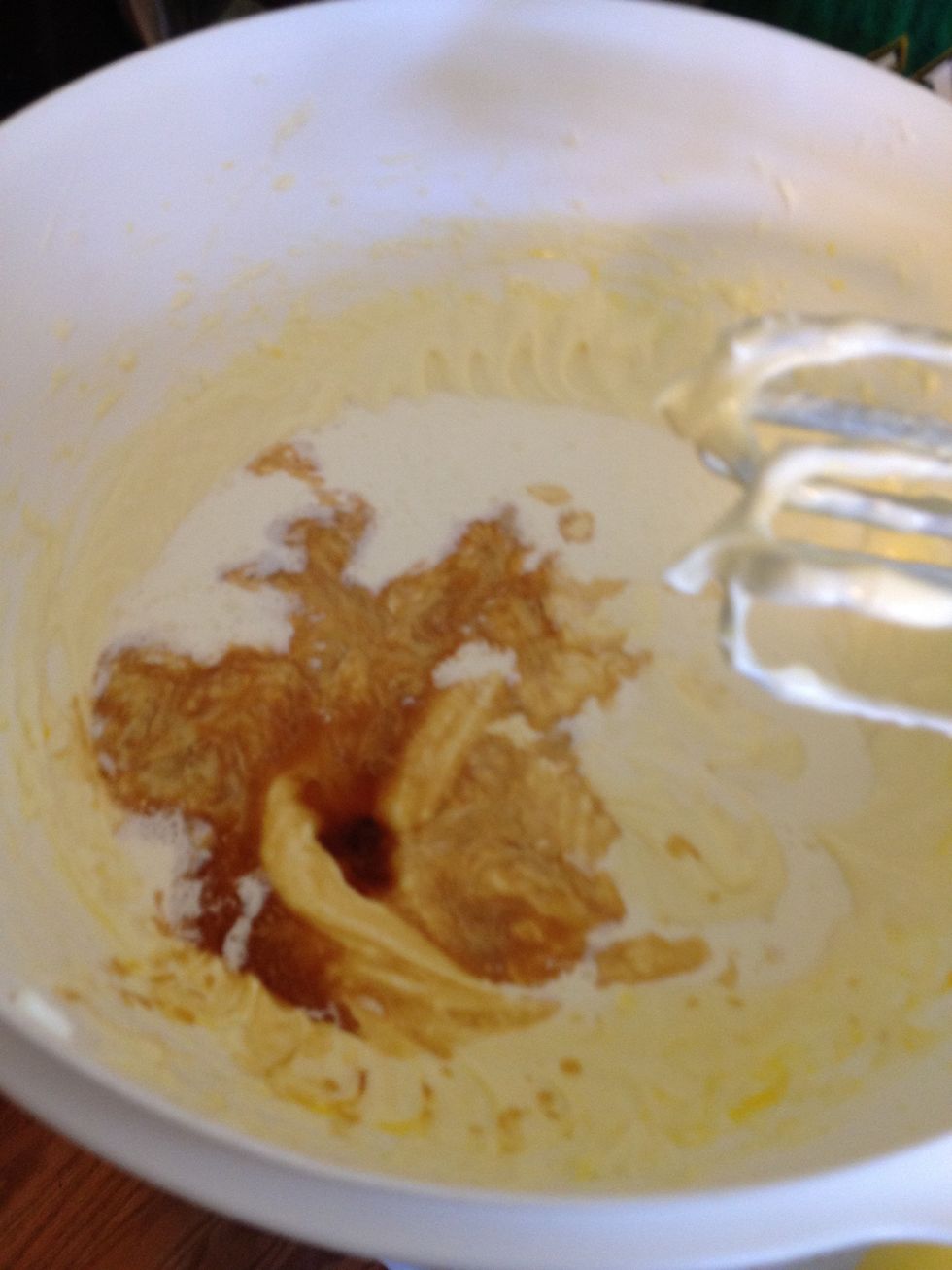 Mix well until Completely blended and smooth.
Tada!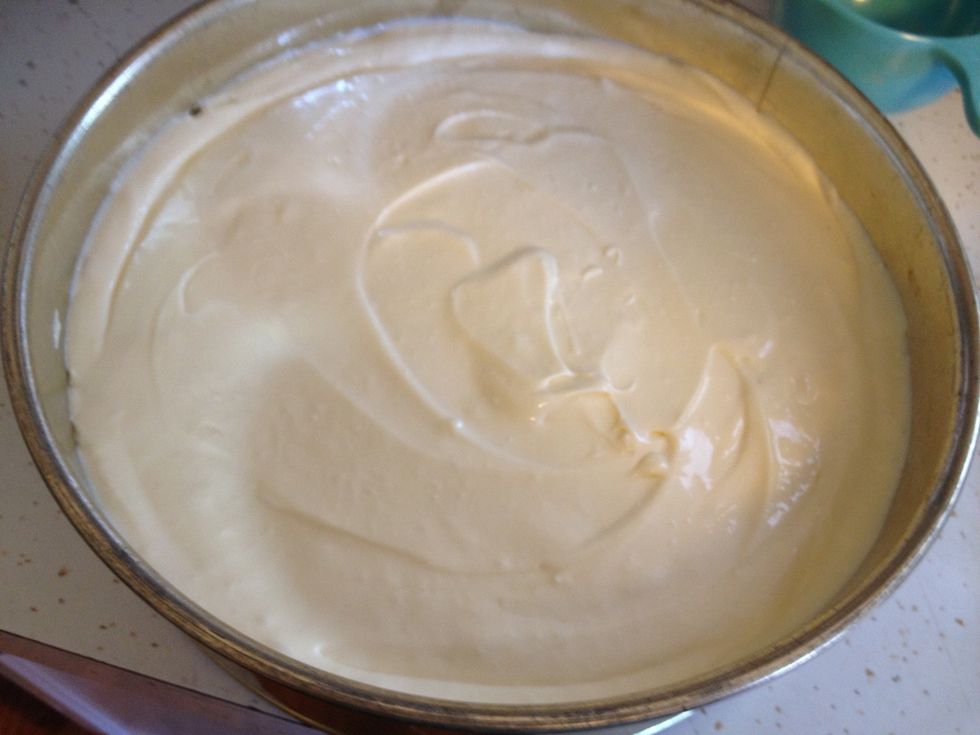 Pour mixture into your springform pan. Tap the pan on the counter a few times to release air bubbles. You do not need to grease the pan!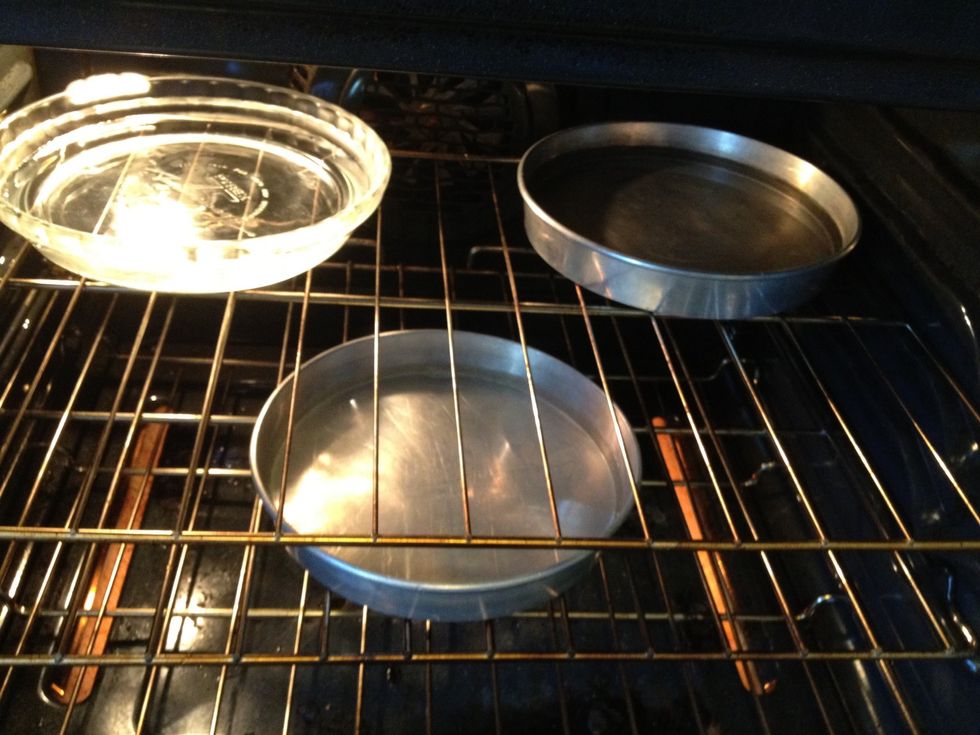 Now we need to set up our water baths. Place pans with hot water to the sides and below where your cheesecake will sit in the middle of the oven.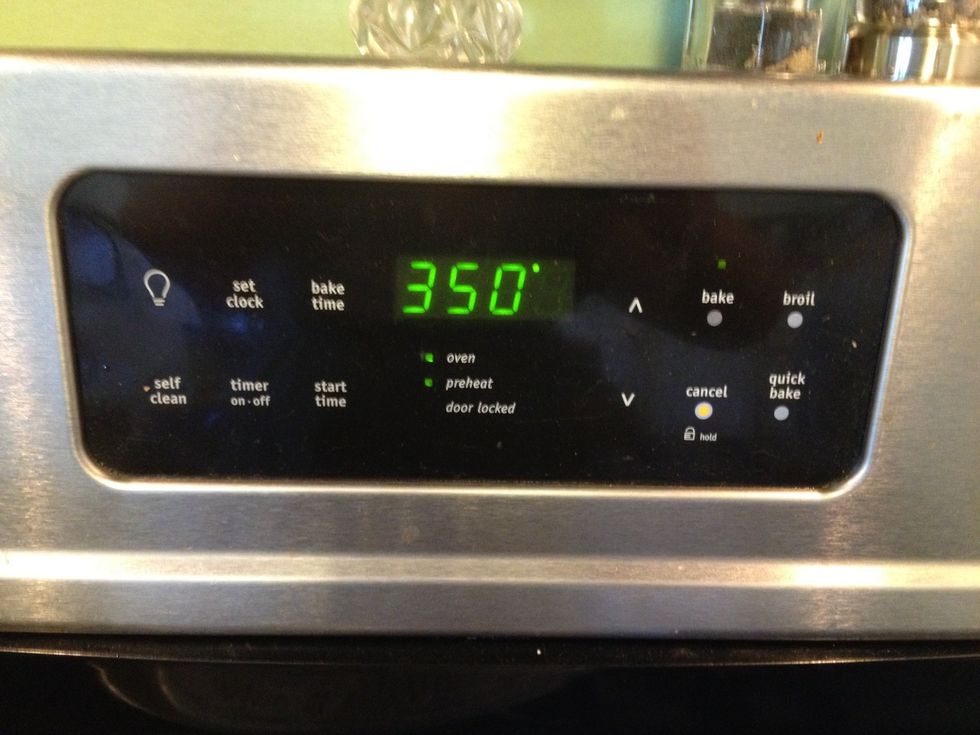 Preheat oven to 350. This will cause your water in your pans to boil. :) this is good.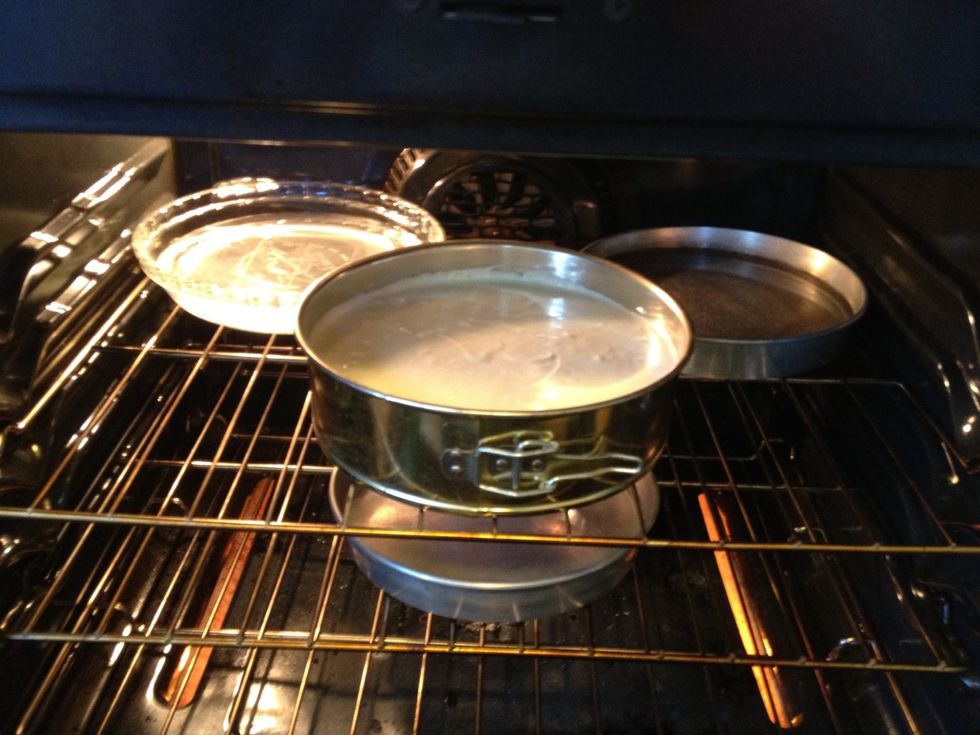 Place cheesecake into oven when it is ready. Bake for 45-55 minutes until the outside edge is set but the middle appears soft.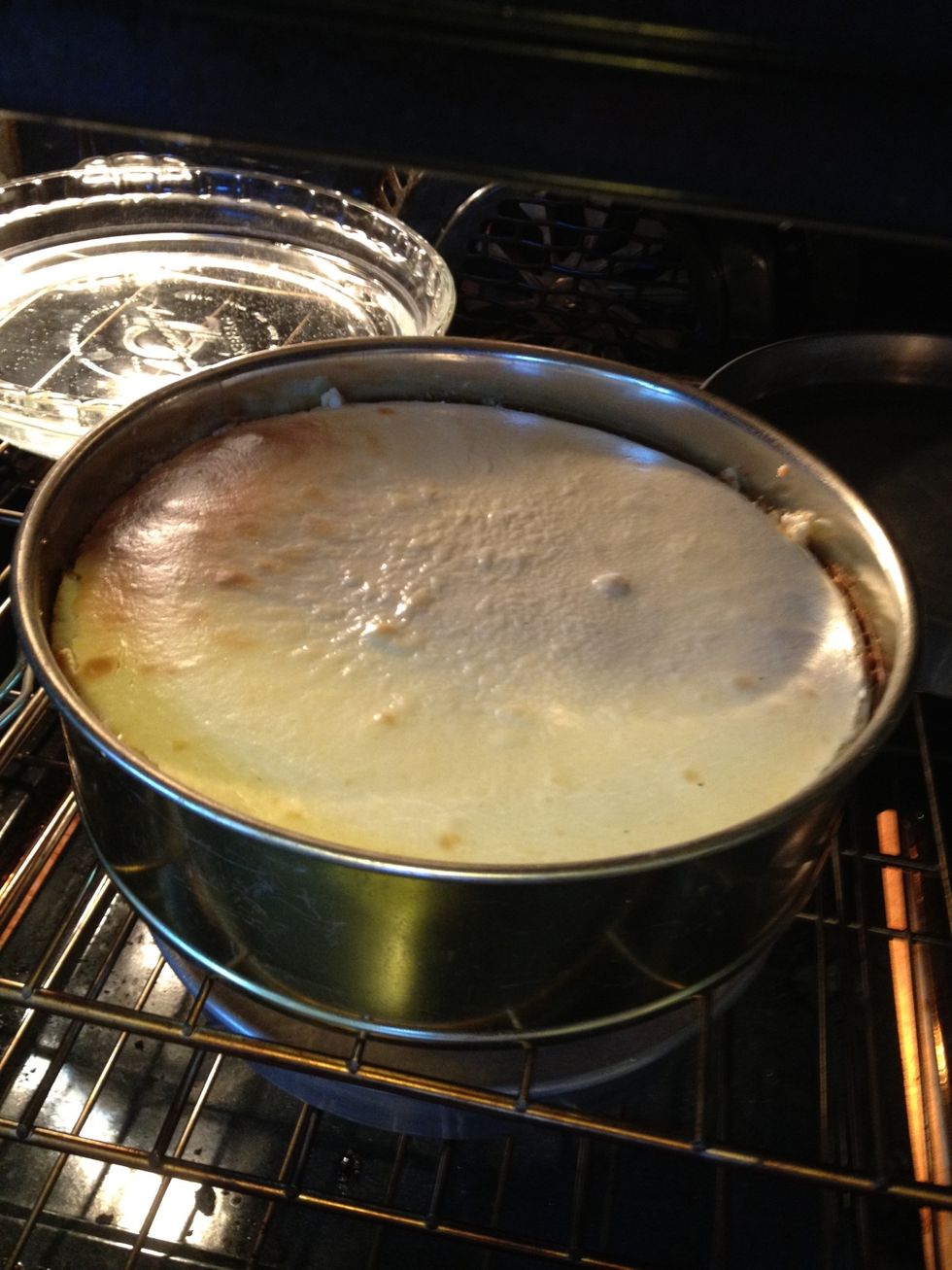 Take a knife and run it around the edge of the pan. Turn the oven off but leave the cheese cake in for Another hour. Remove from oven and cover. Refrigerate overnight.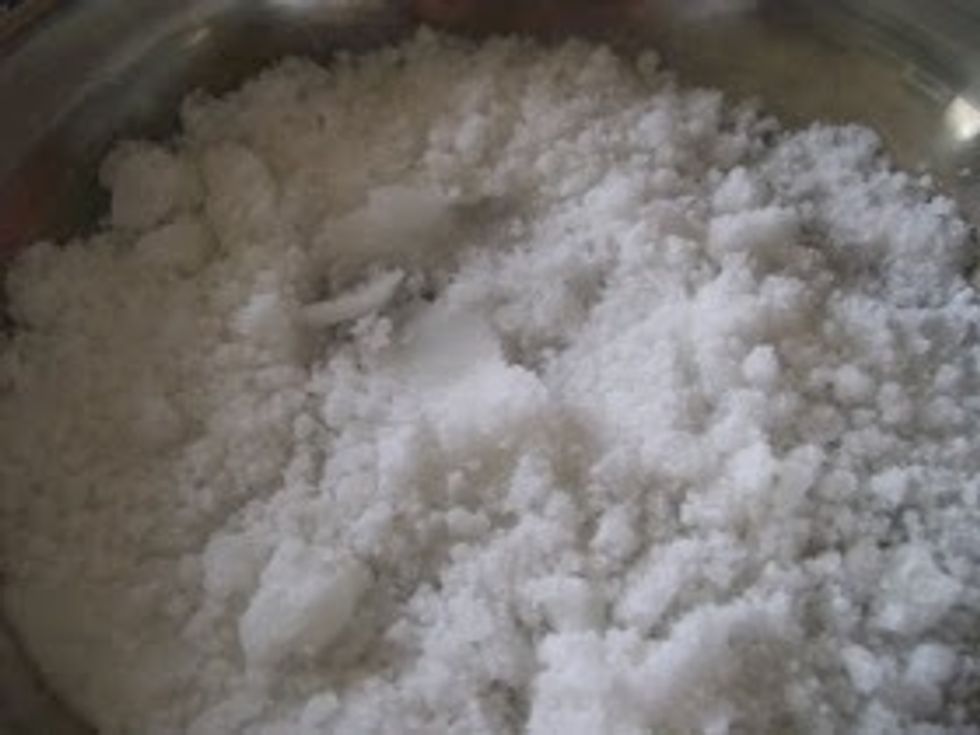 Next day: caramel sauce: take a cup of sugar and a tbsp of water. Heat in a small pan on stovetop.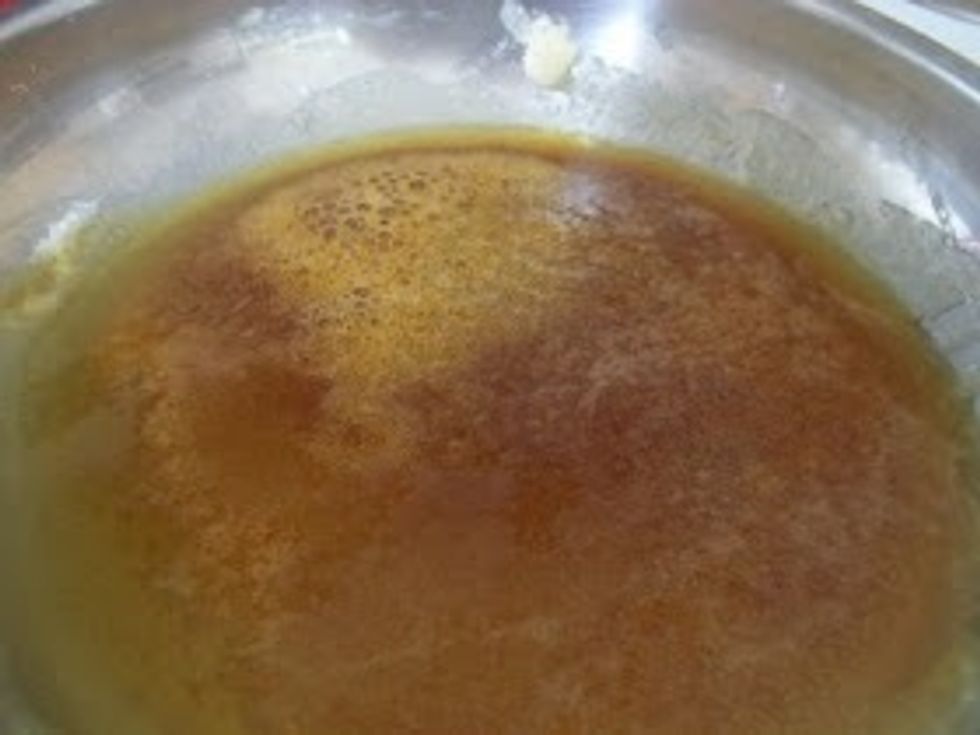 Once all the sugar is melted swirl The pan rather than stirring. Continue until the caramel is brown. Add 1 tbsp butter and 3 tbsp of set bacon grease to the mix and swirl until dissolved.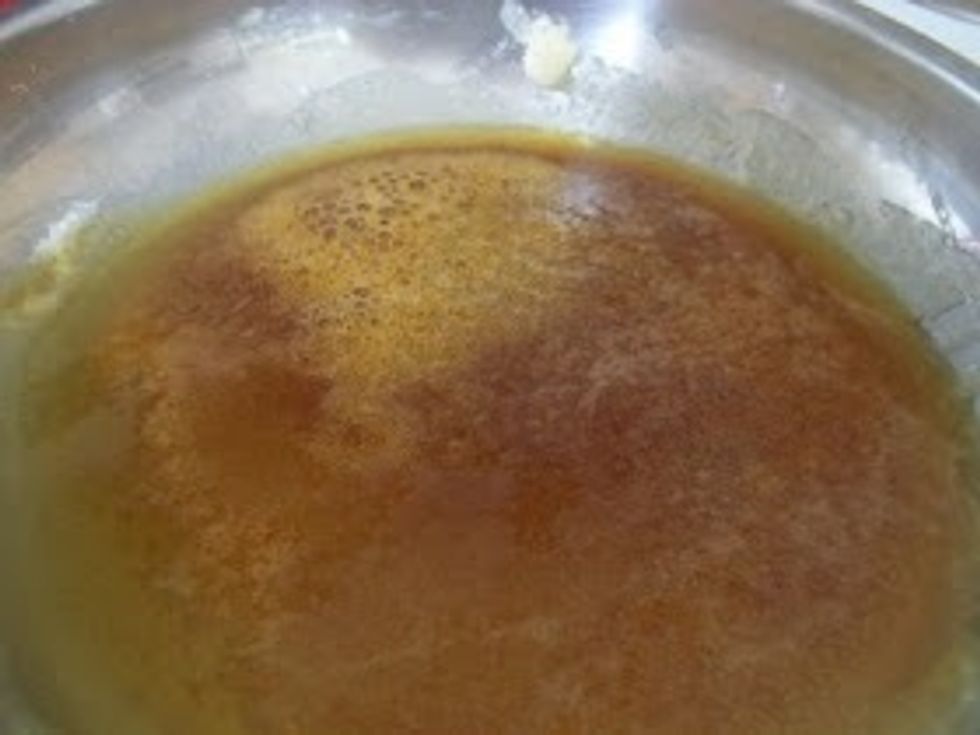 I lost the picture for this step. (sorry!) remove from heat and add 1/2 cup heavy cream. Stir and let set for 20 minutes to thicken.
Pour caramel over top of cheesecake Place leftover crust mix around the edges of the cheesecake. Melt chocolate chips in microwave Pipe around edges of cheesecake and top with remaining bacon pieces
Crust:
2 Tbsp butter melted
2 Tbsp sugar
1 tsp vanilla extract
1/2 cup extra crispy bacon crumbles
1/2 cup crushed almonds
Cheesecake:
24 oz. cream cheese at room temp
1/2 cup sugar
3 large eggs
1 cup heavy cream
1 tbsp vanilla extract
1 tbsp lemon juice
1 tbsp bourbon (I used whiskey)
Bacon turtle topping:
1 cup sugar
1 tbsp water
1 tbsp butter
1/2 cup heavy cream
3 tbsp bacon fat solidified
1/2 cup semi-sweet chocolate chips
1 springform pan.
Karah Roy
I'm a stay-at-home mommy who does daycare. I have 2 adorable daughters with a third on the way! I love to share great kids activities!