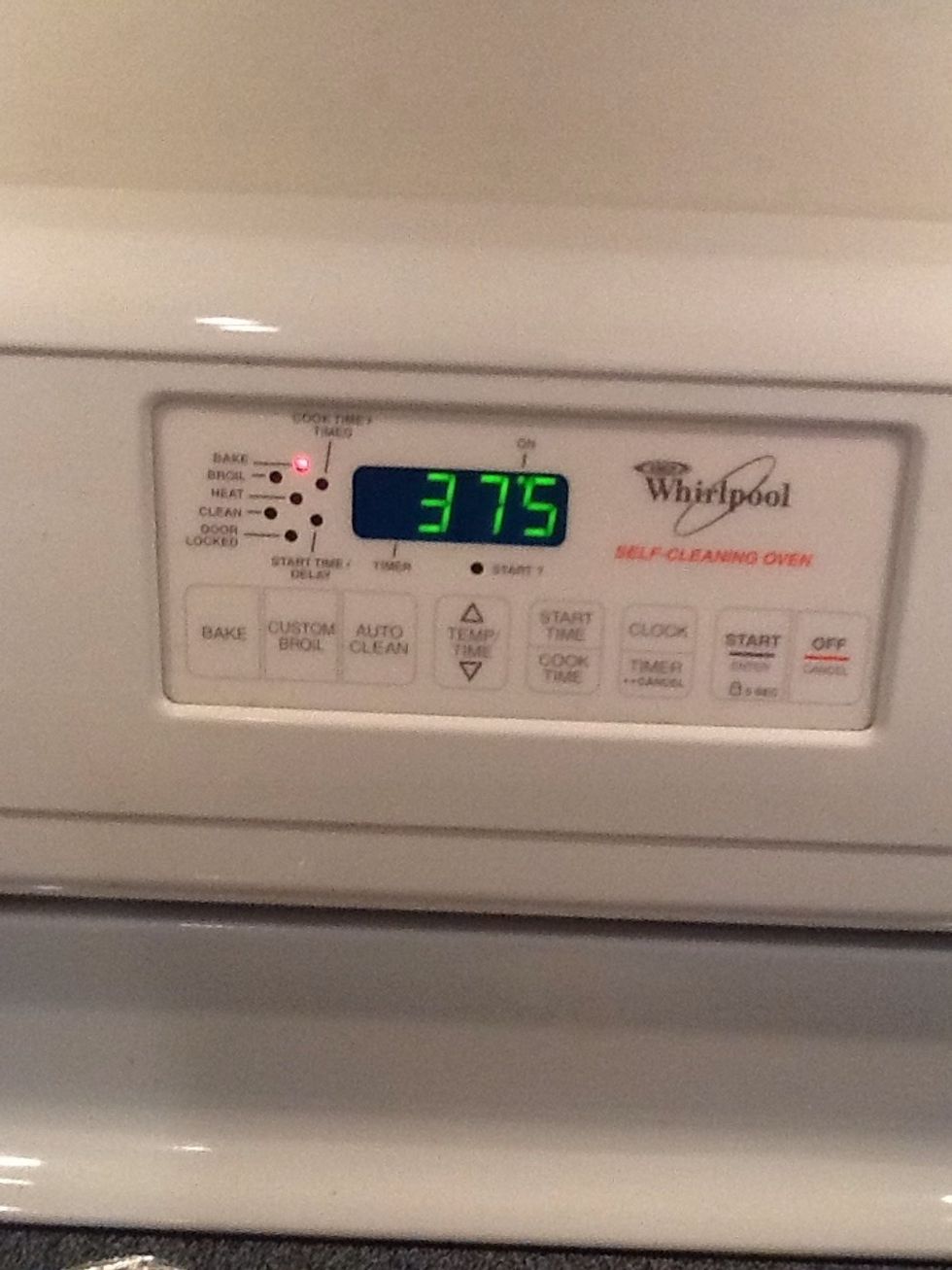 Preheat oven to 375 degrees F.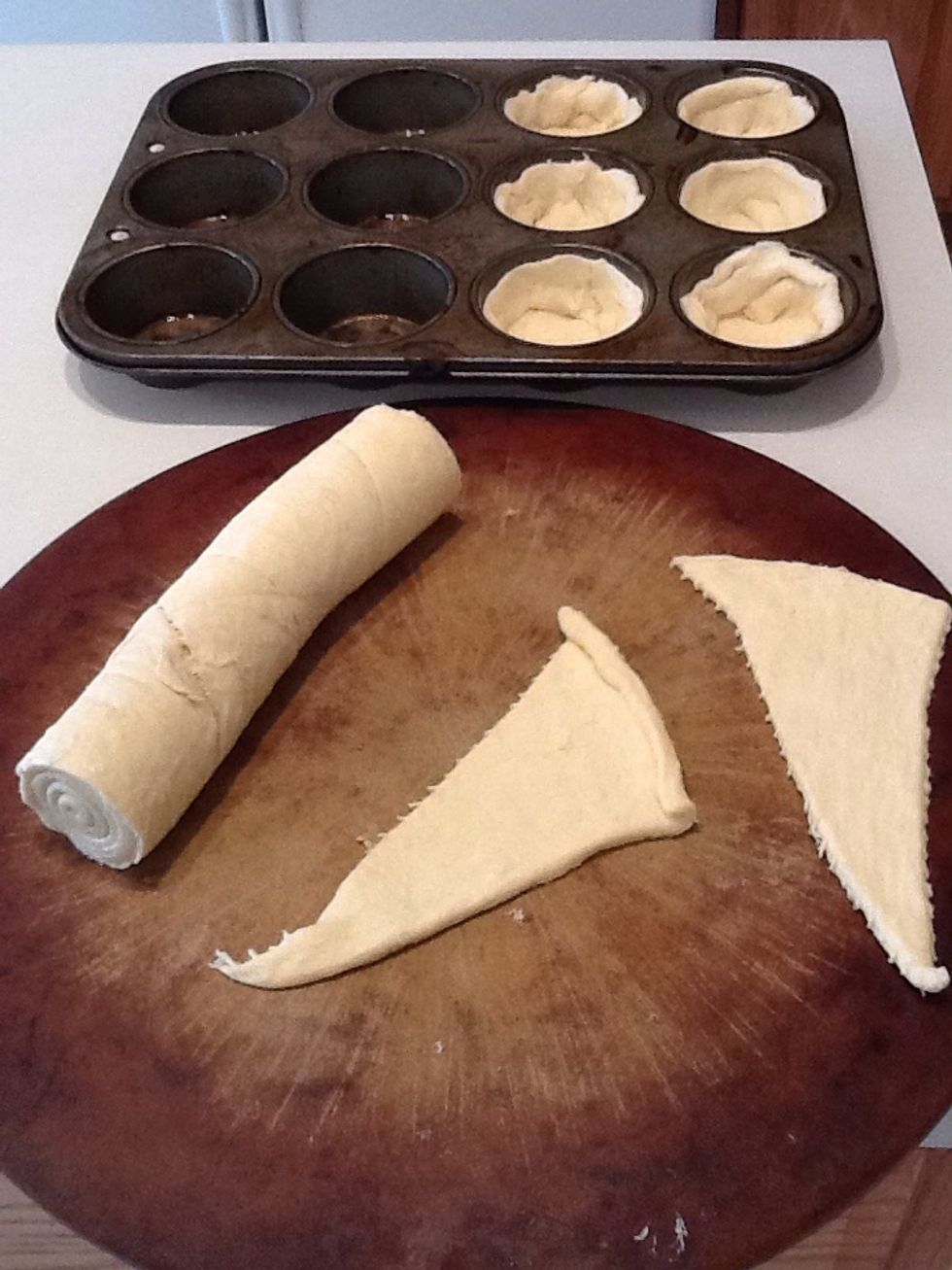 Lightly grease muffin pan. Unroll crescent rolls and place in pan. Shape each to create a cup. If you will have some leftover rolls, bake them separately as rolls or make pizza rollups (posted!)
Cook bacon and crumble in a bowl.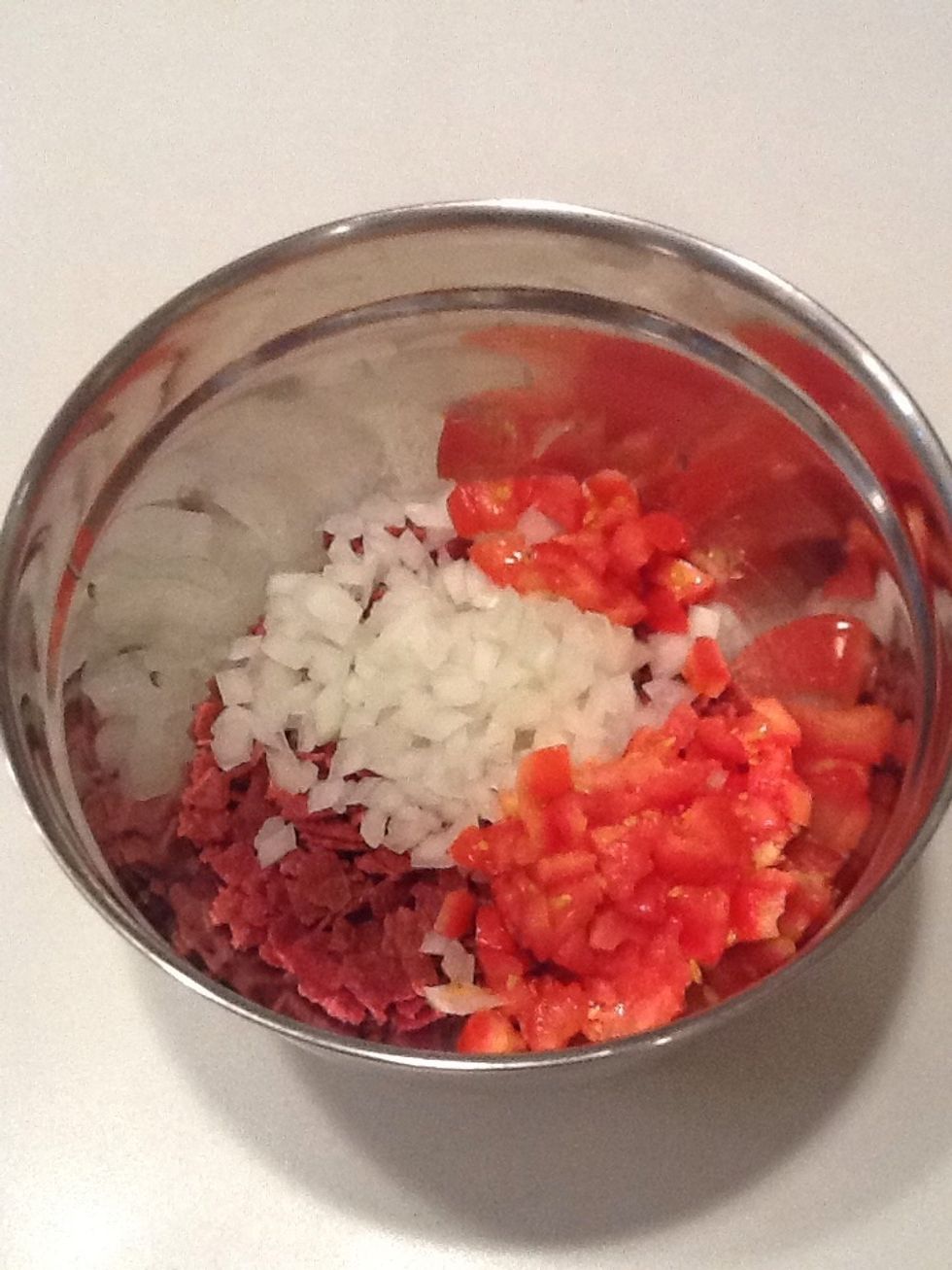 Add chopped onion and tomato.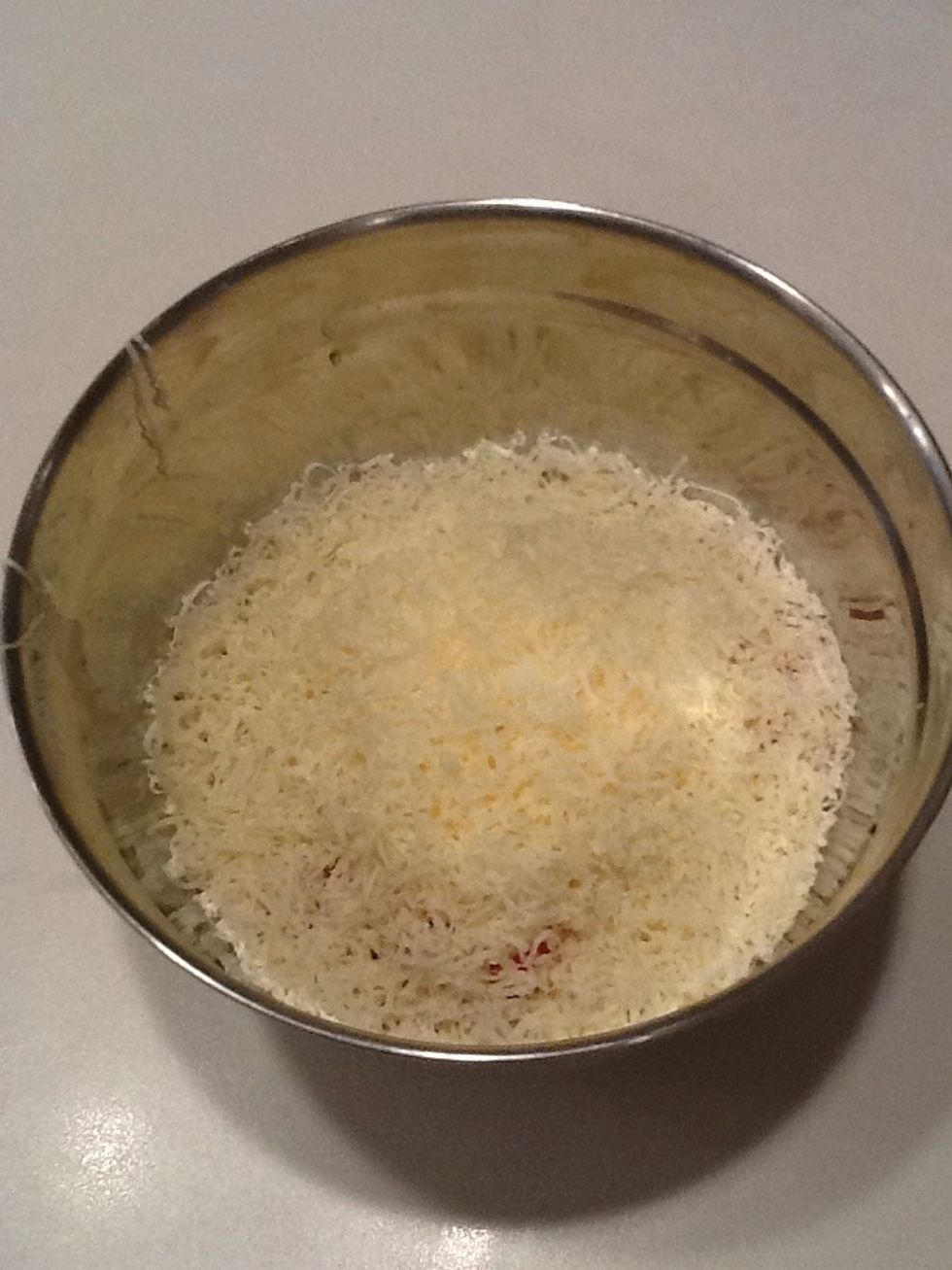 Add Swiss cheese.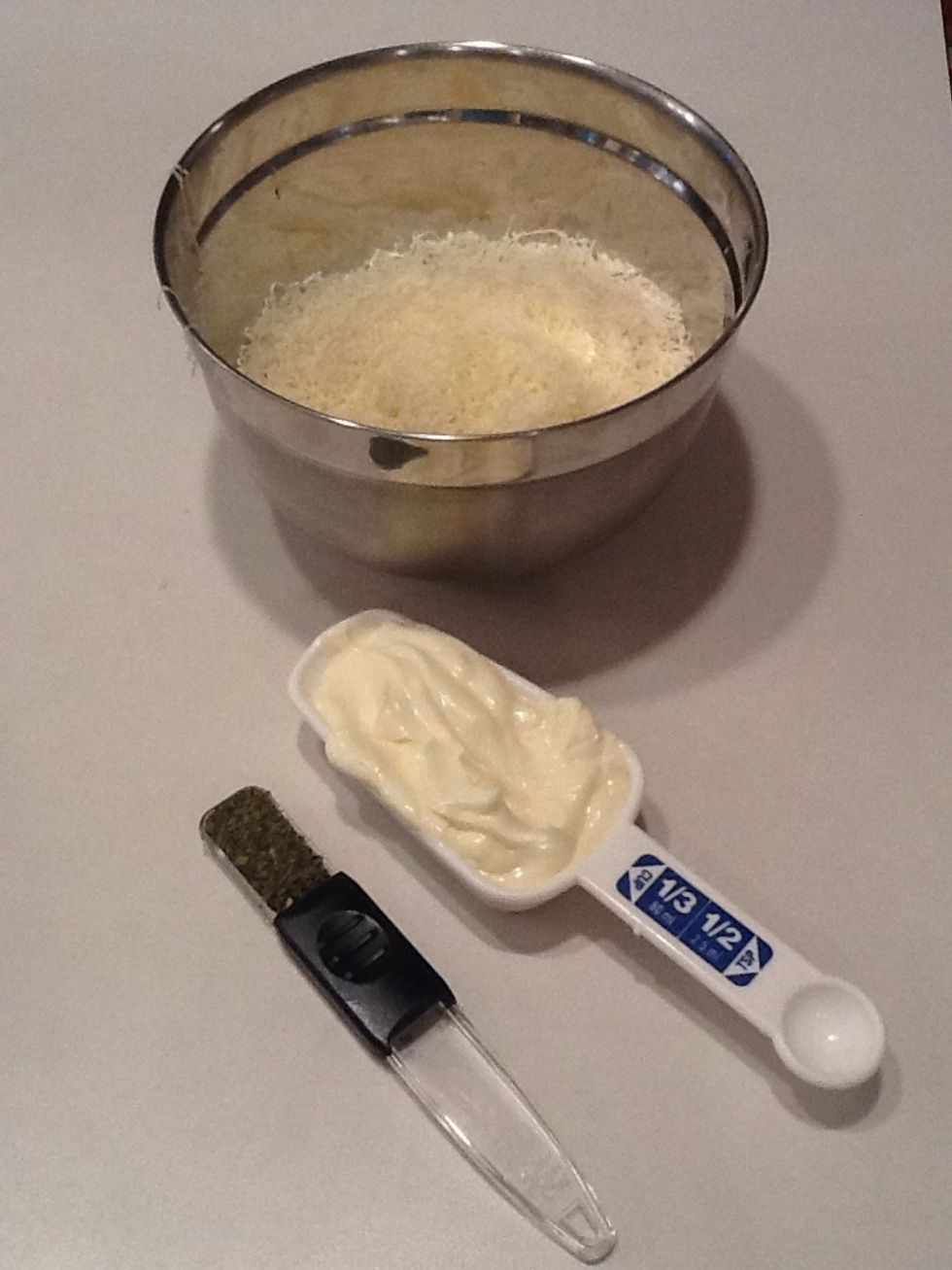 Add basil and mayonnaise.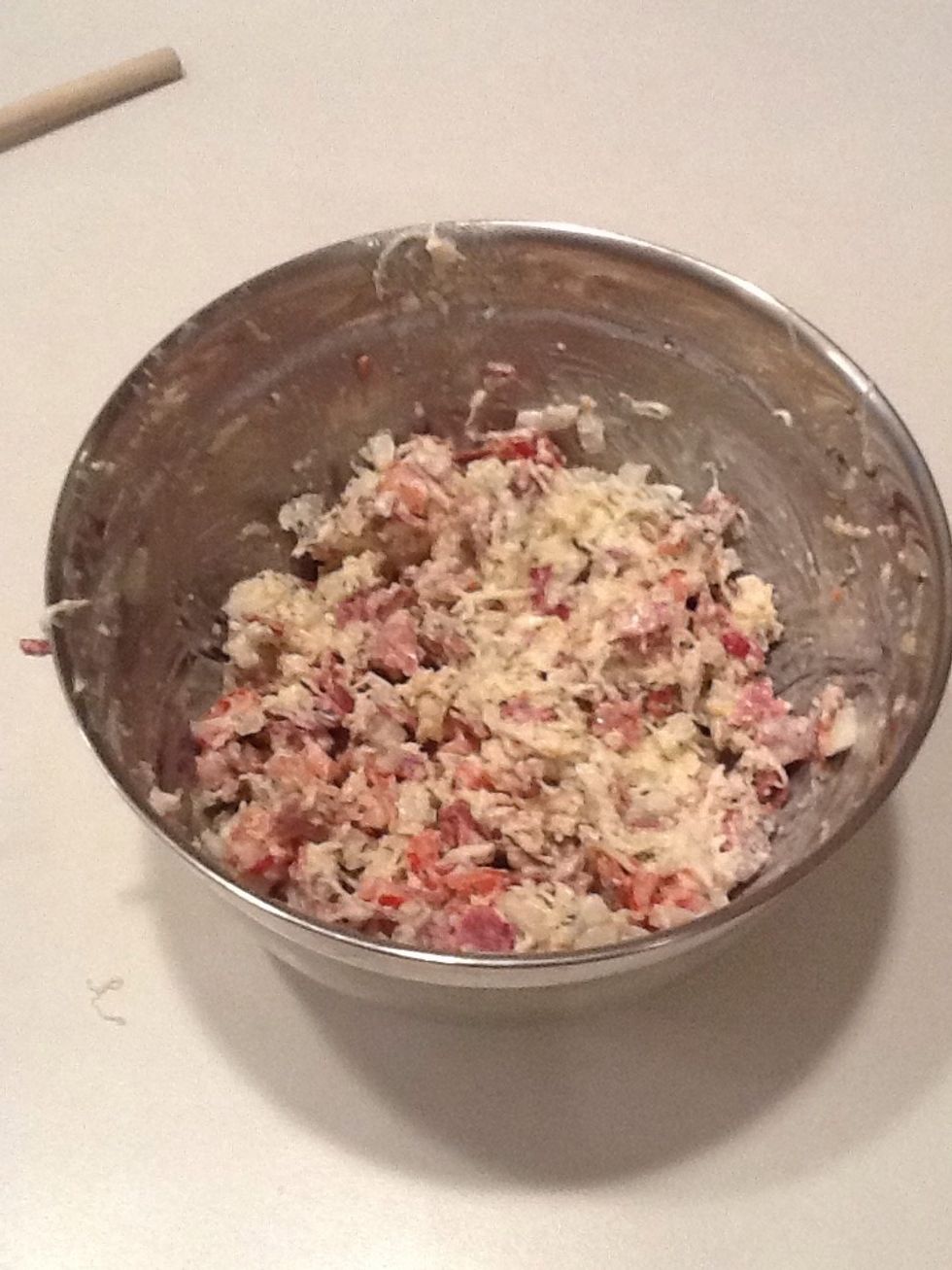 Stir well. It might look messy, but that's O.K.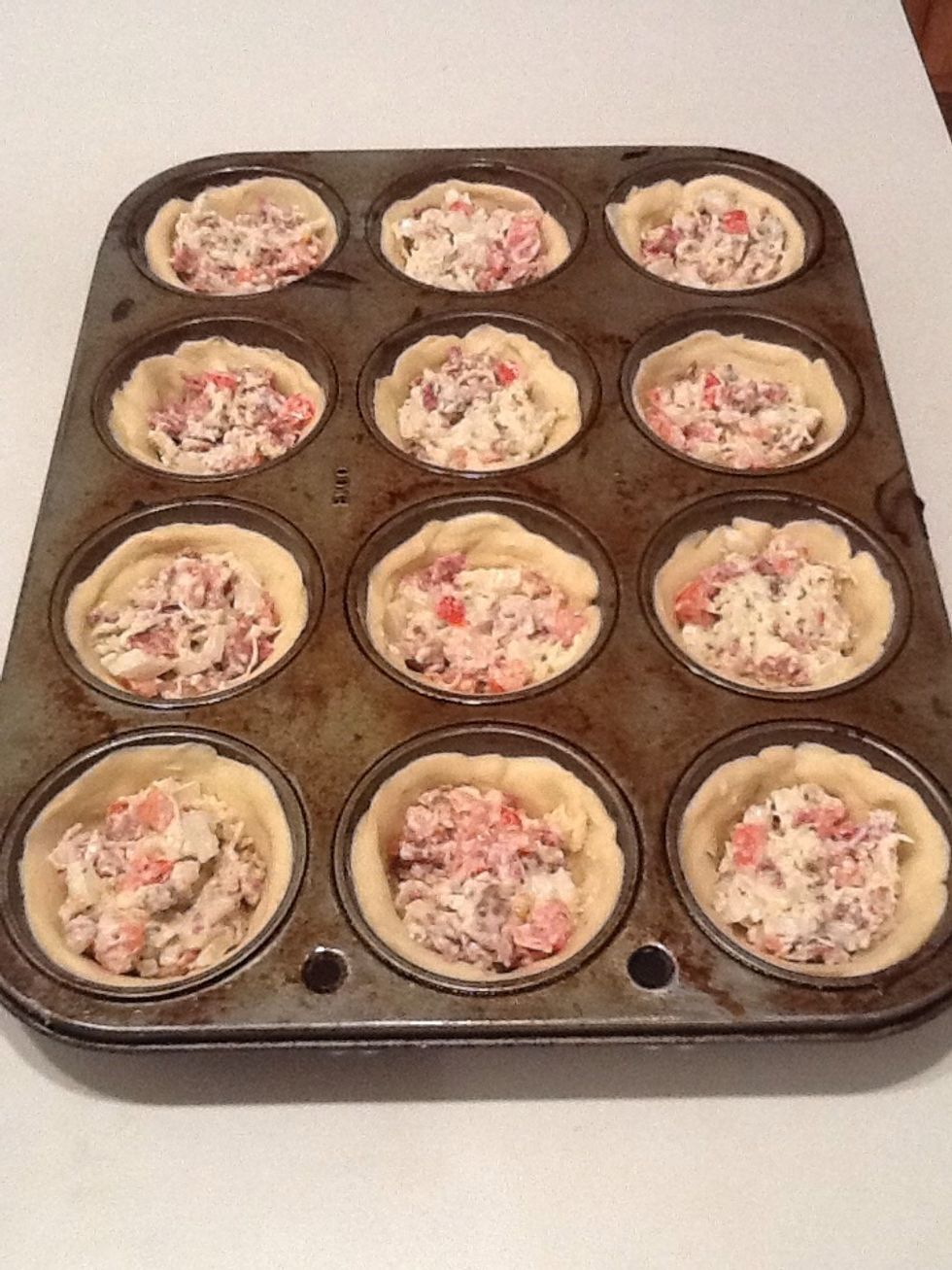 Evenly place mixture in each cup.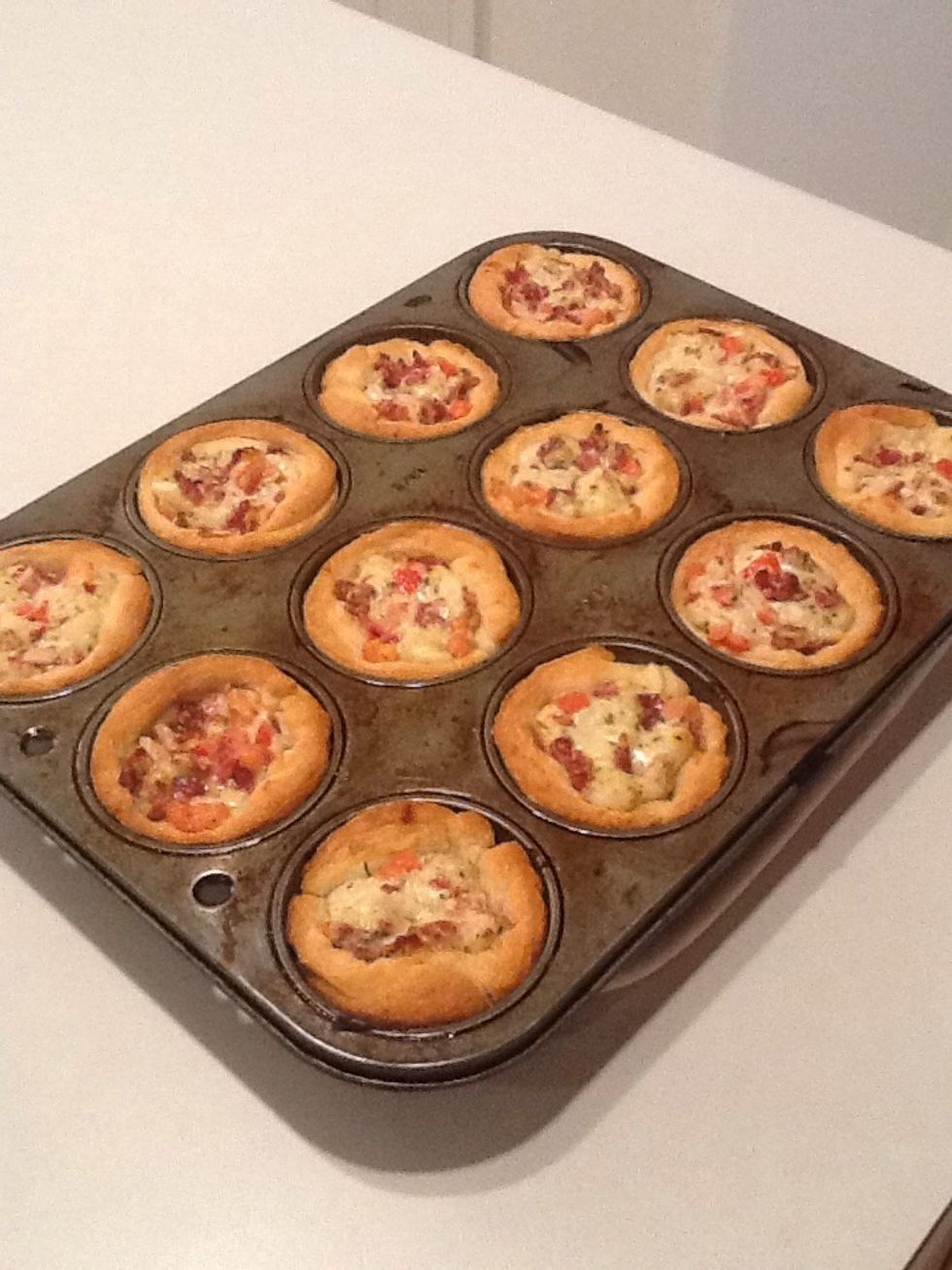 Bake until golden brown, about 10-12 minutes.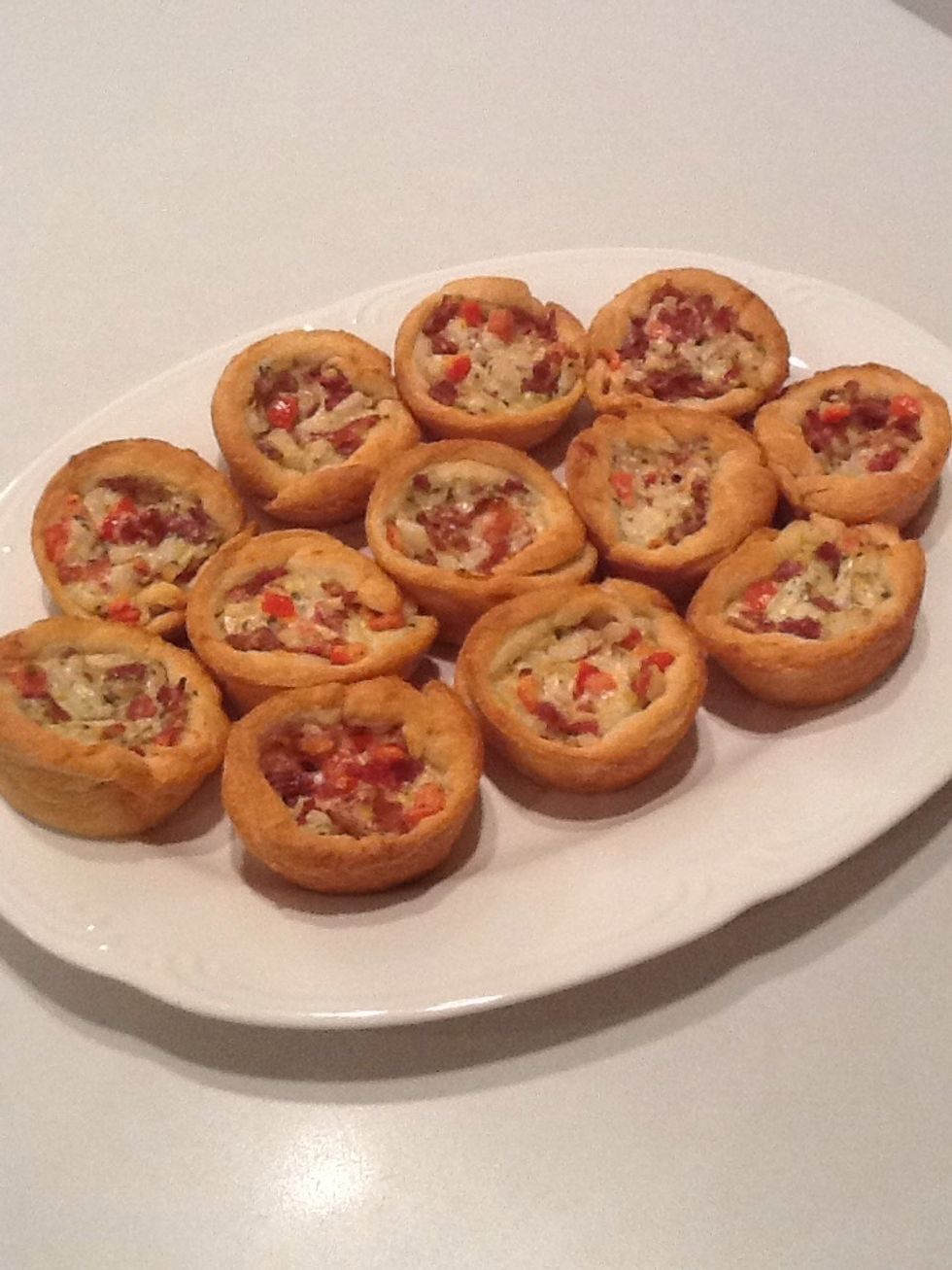 Carefully slide cups out of pan. Serve and enjoy!
2.0 Containers Pillsbury Crescent Rolls
8.0 Bacon slices
4.0 Slices of Swiss cheese, shredded
1/2 Onion, chopped
1/2 Tomato, chopped
1/3c Mayonnaise
1.0Tbsp Basil