Add pancake mix to bowl.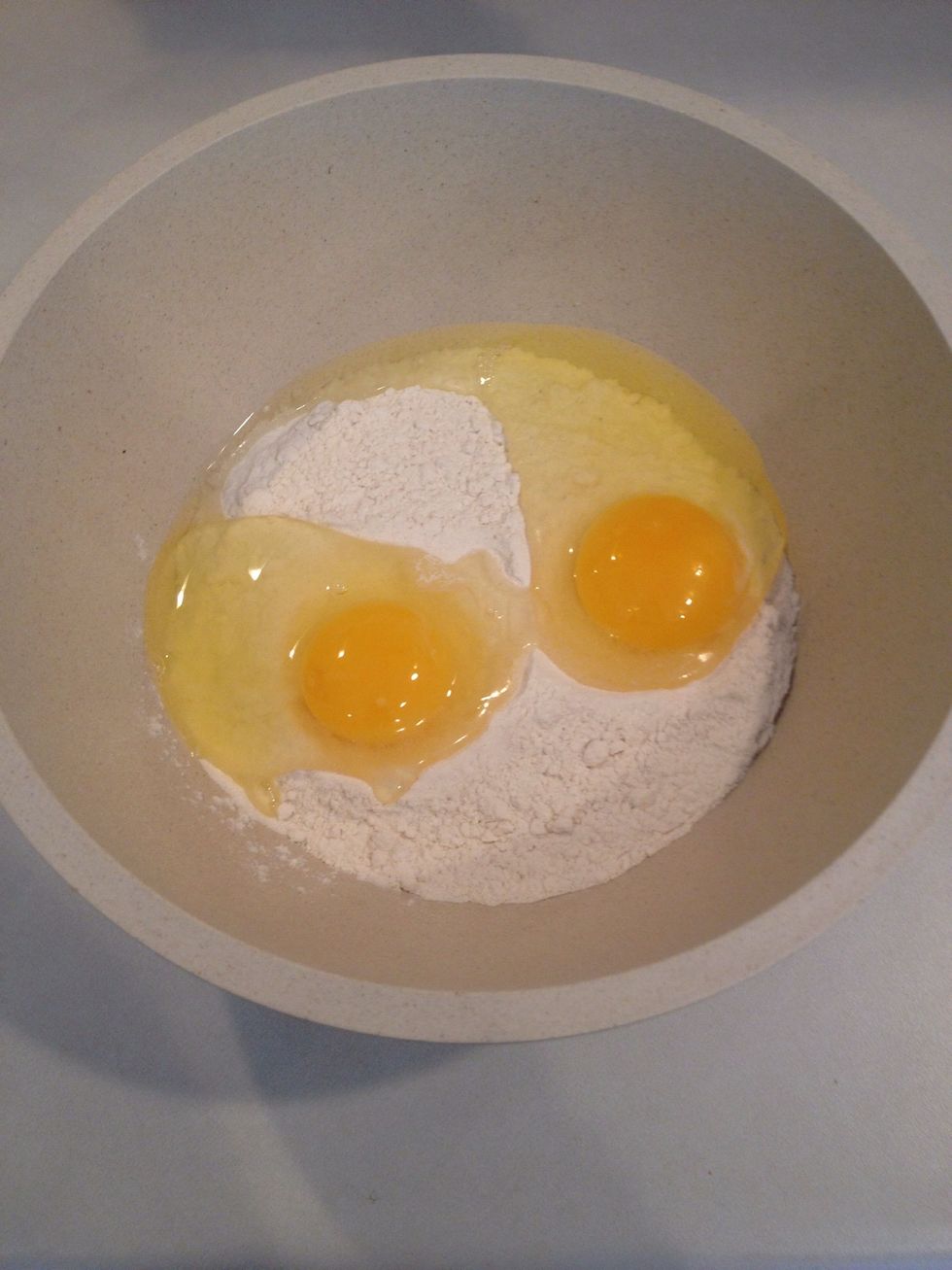 Add eggs.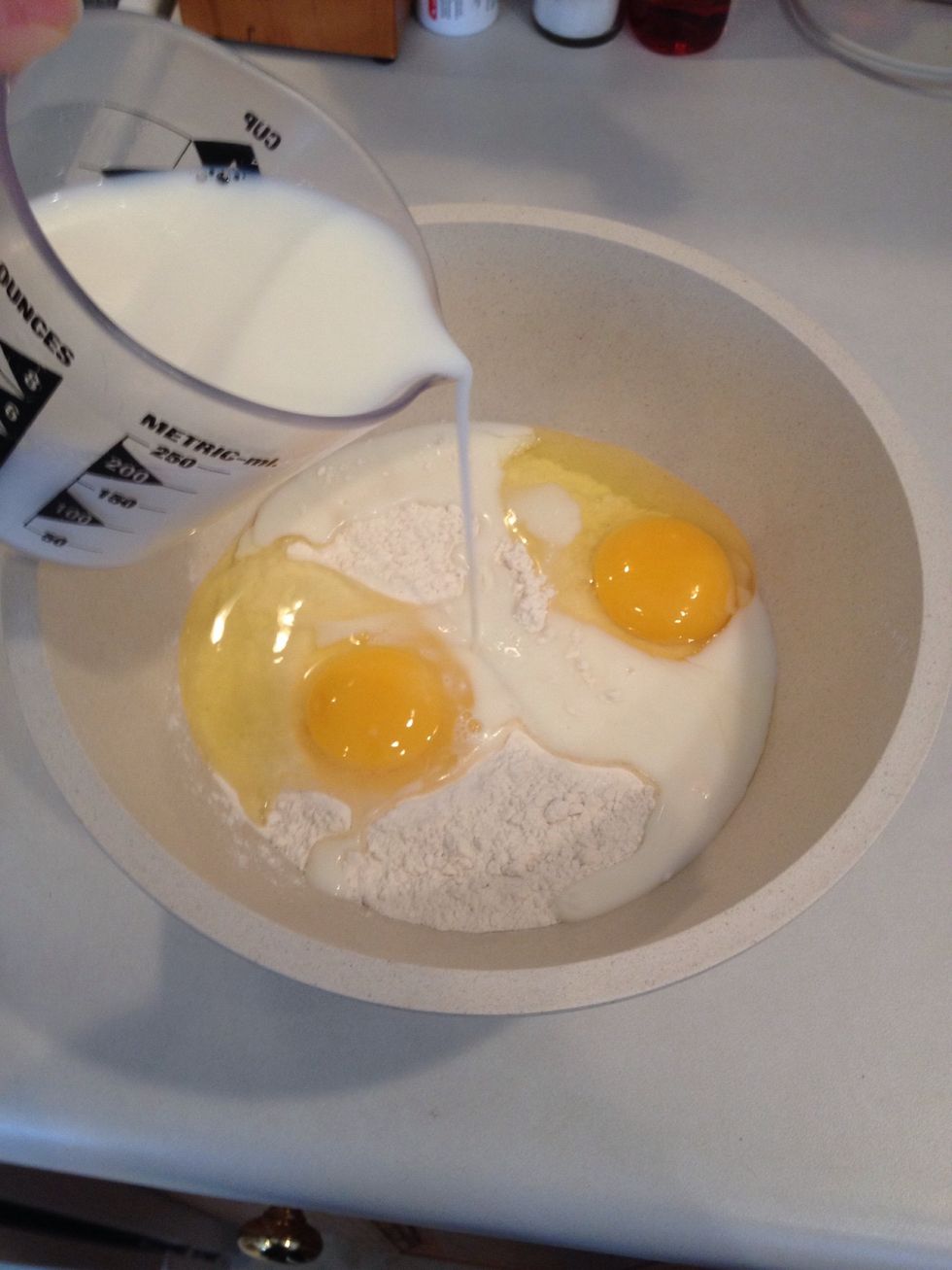 Add milk.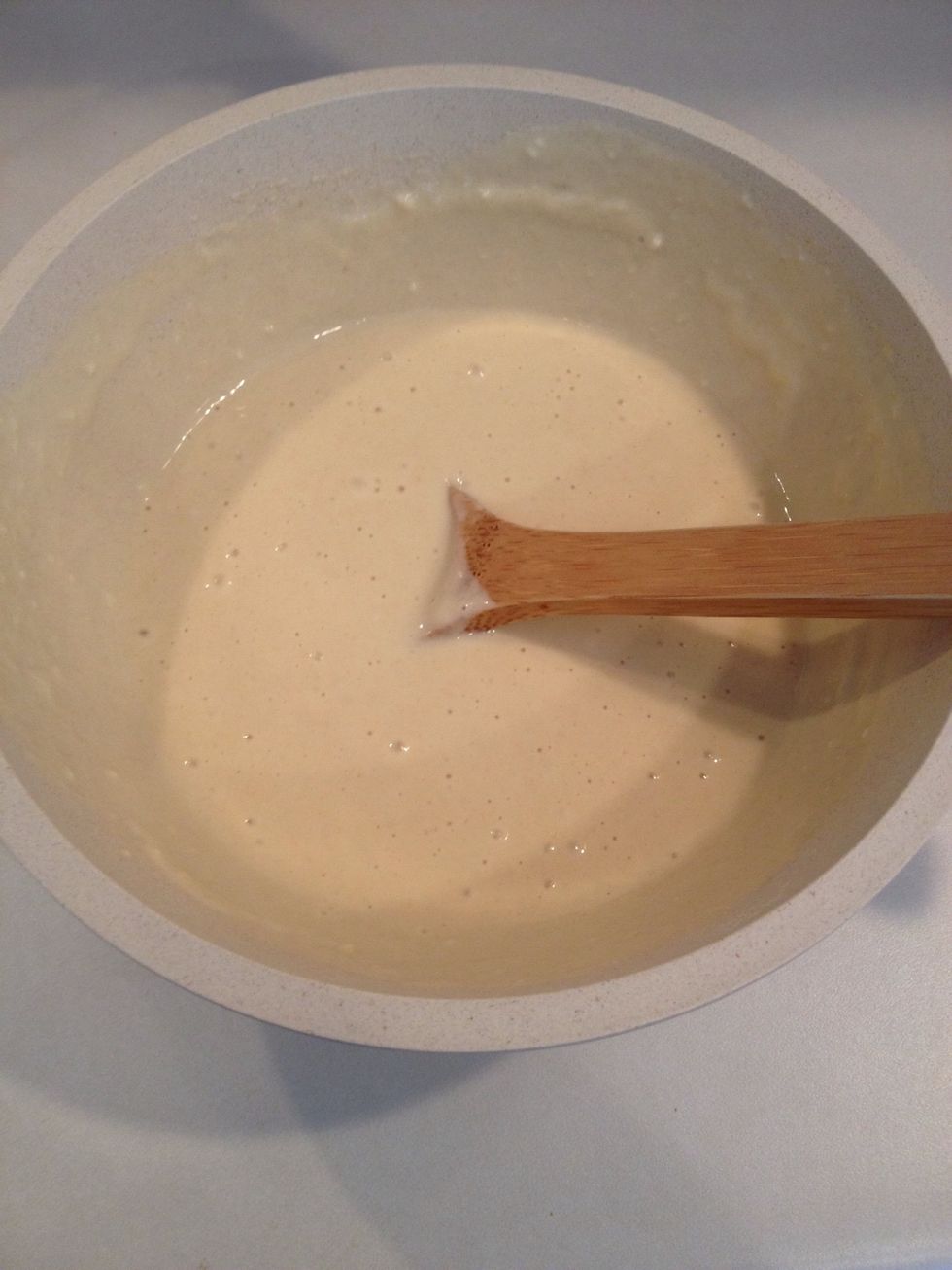 Stir well.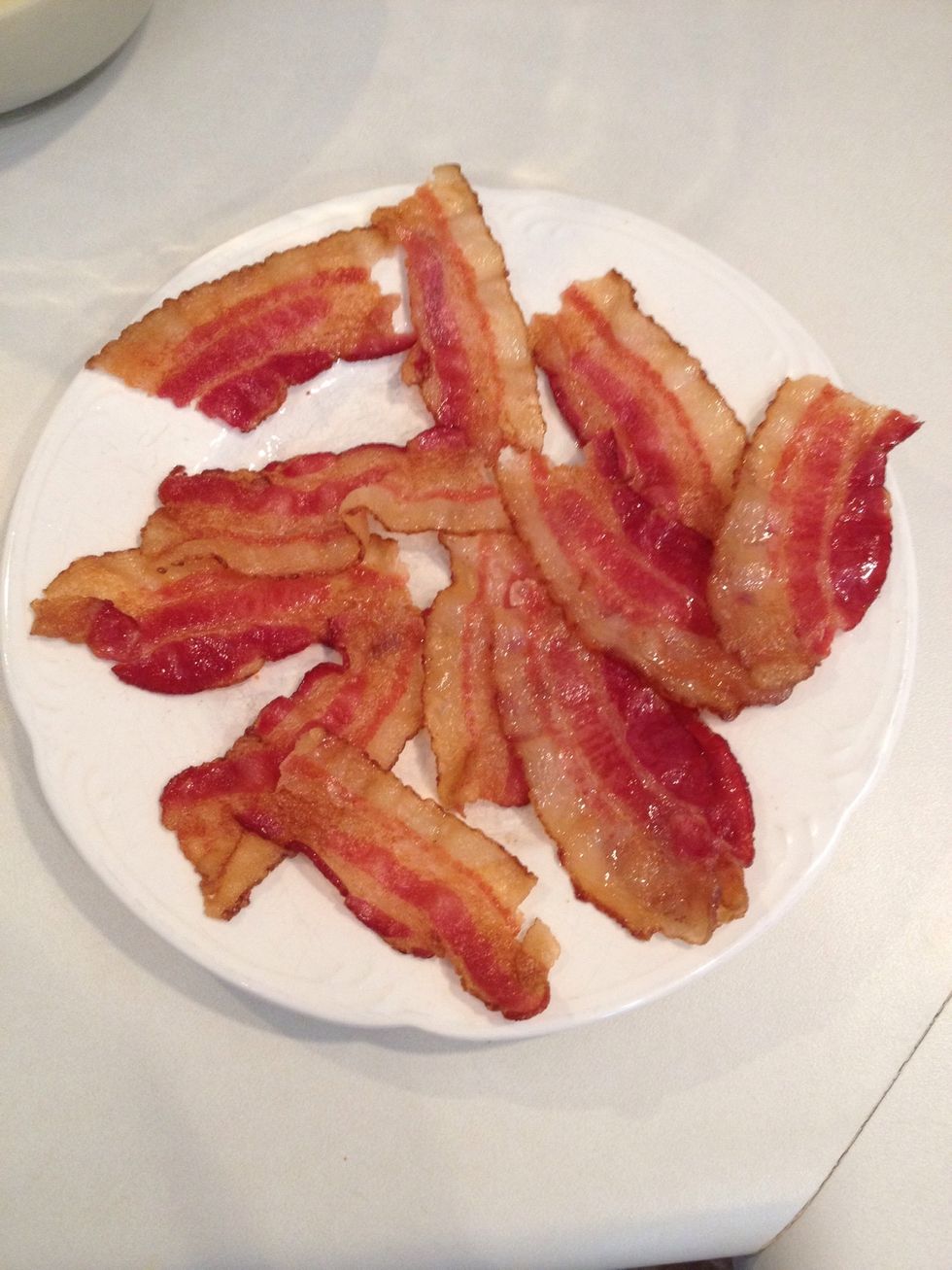 Cook bacon and cut slices in half.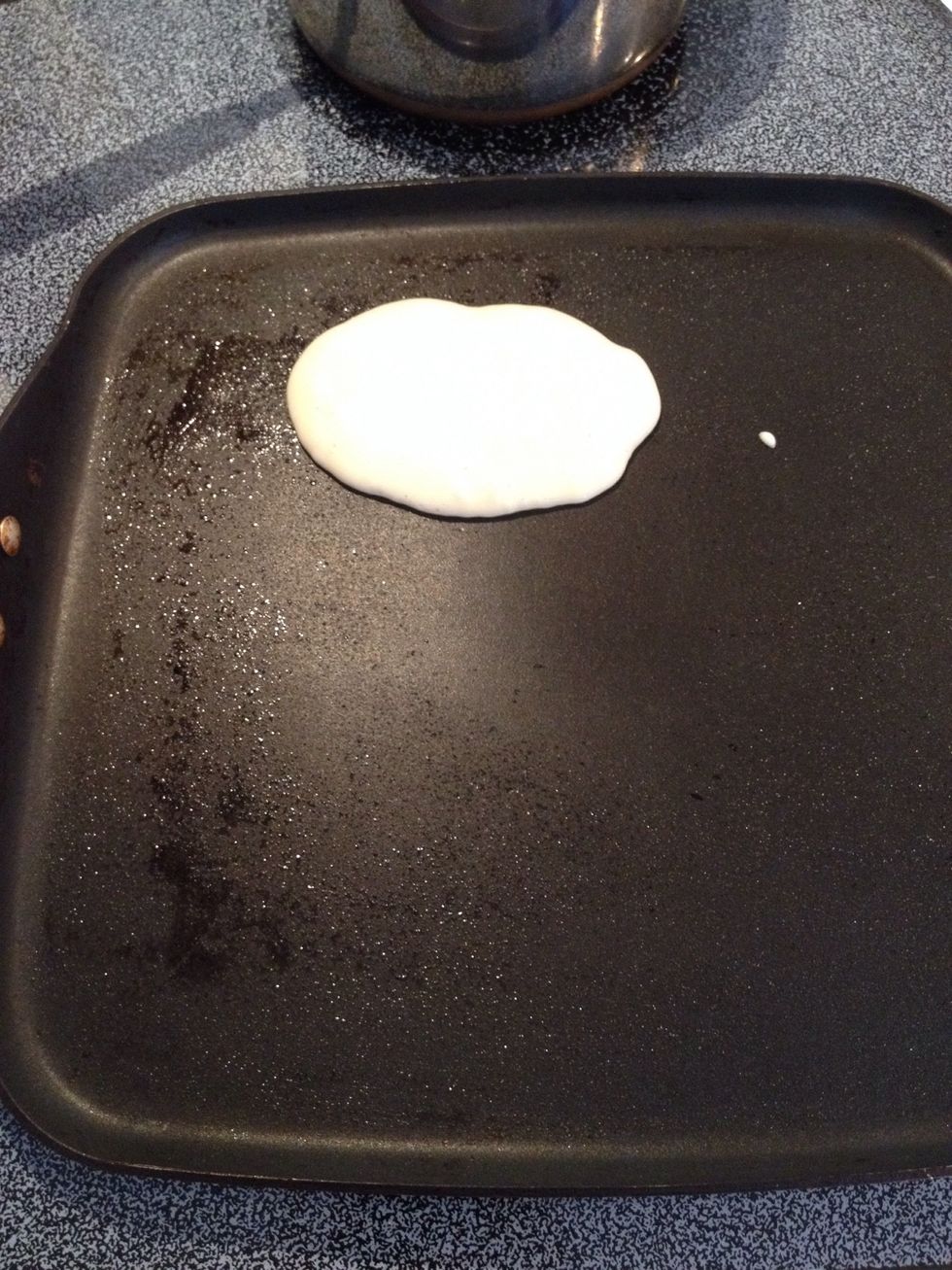 Preheat pan on medium low heat. Pour an oval line of batter on pan.
Add bacon slice to top of pancake.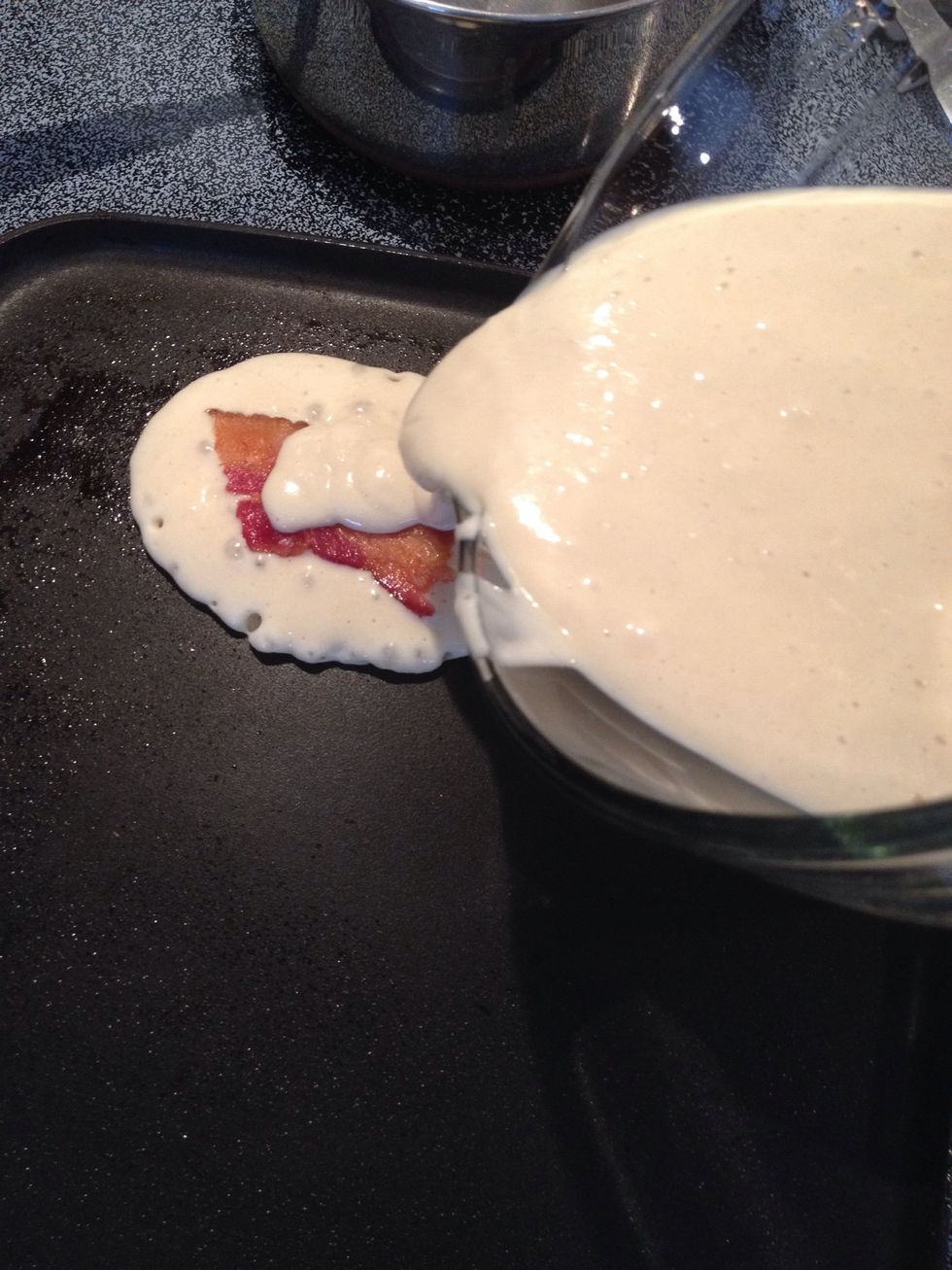 Pour a little more batter on top of bacon.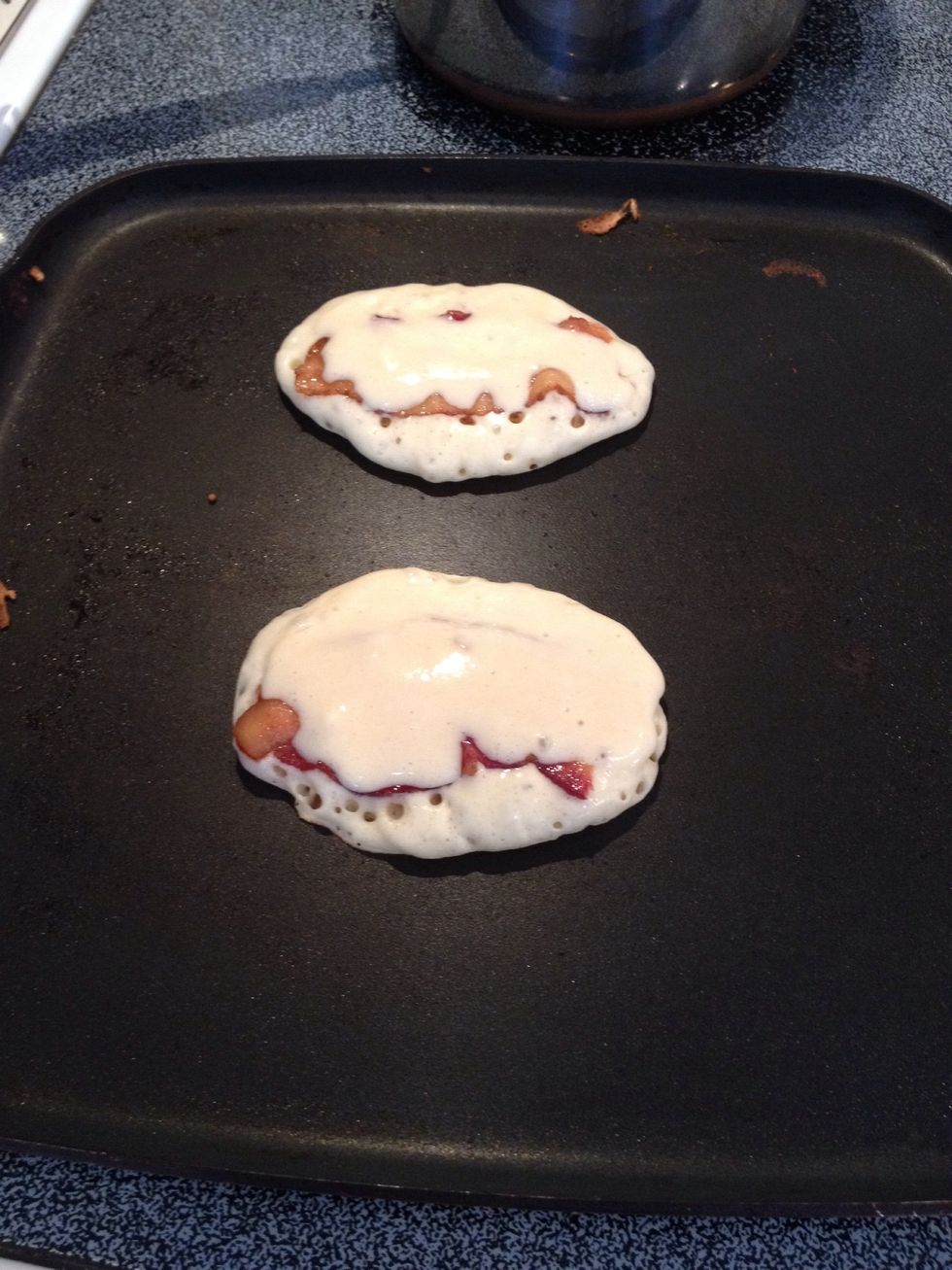 Like this. Cook for several seconds, then flip as edges start to bubble.
Remove from pan after flipped side is cooked. Serve and enjoy!
6.0 Bacon slices, cooked
2.0c Pancake mix
2.0 Eggs
1.0c Milk