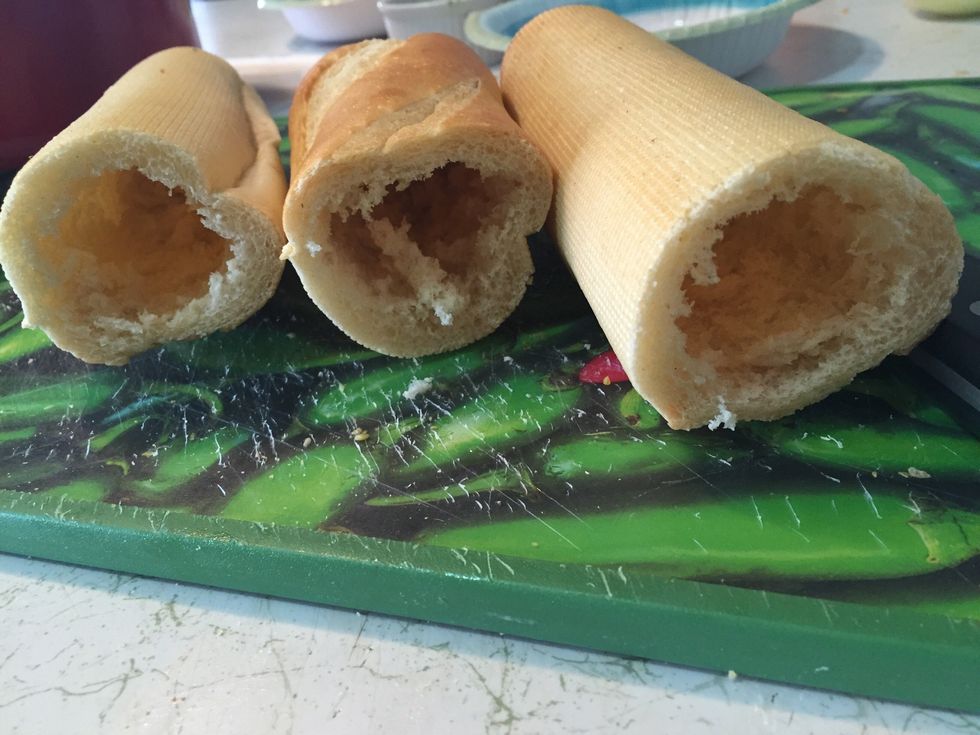 Cut your baquette into 3 cuts and hollow it using a knife. Leaving half inch crust all around.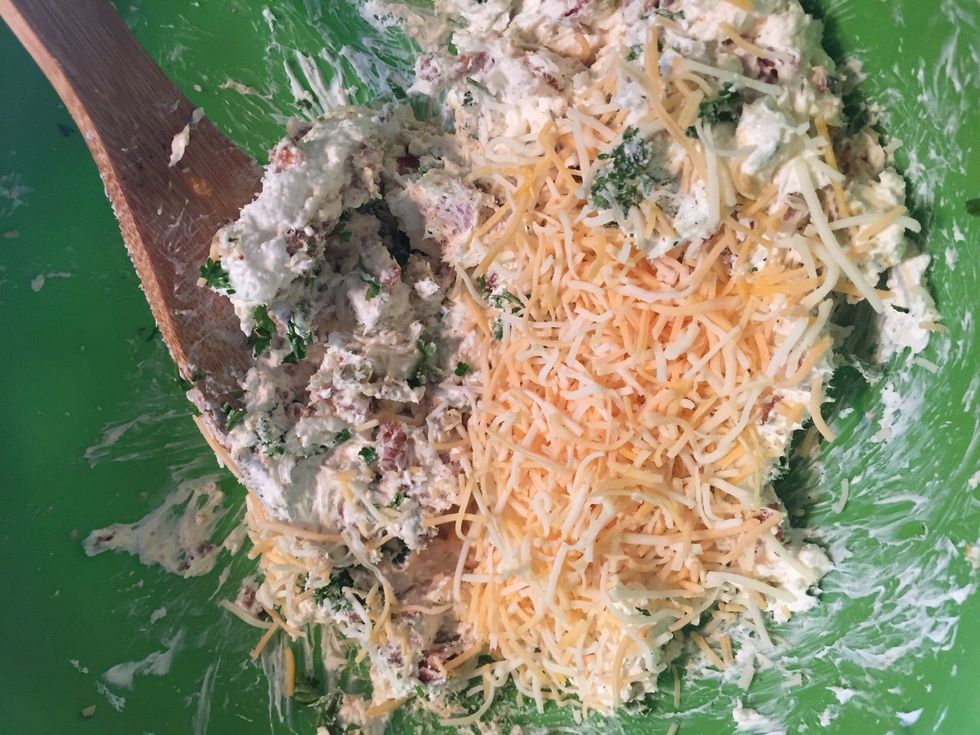 In a bowl, mixed cream cheese, crispy bacon bits, chopped olives, parsley, Mexican blended cheese, and pinch of salt & pepper.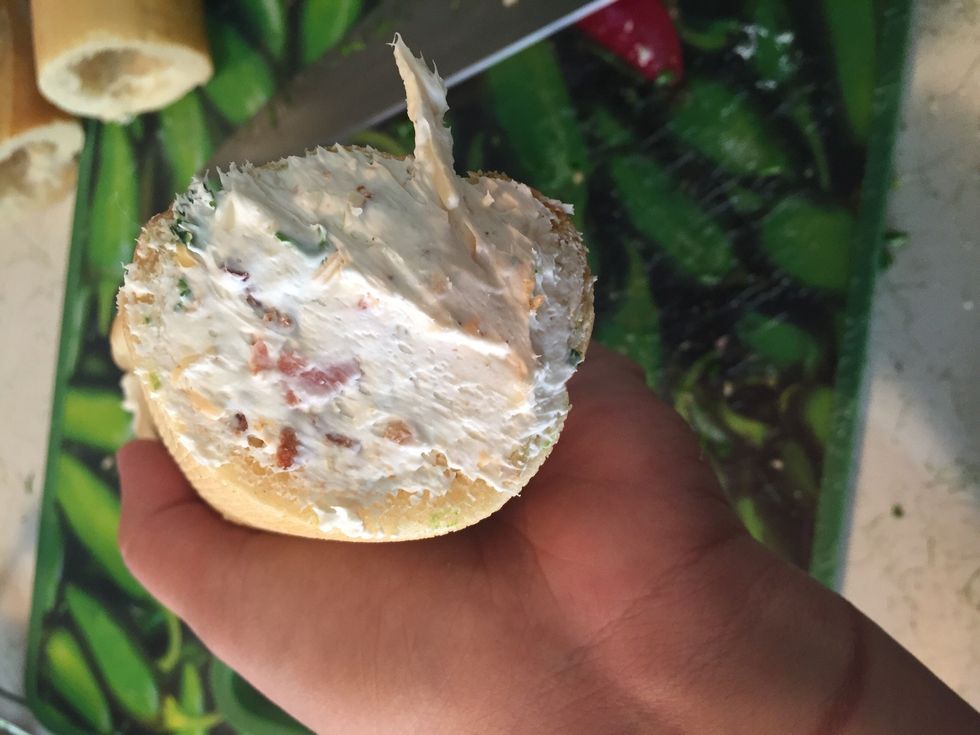 Stuffed the mixtures inside the baguette.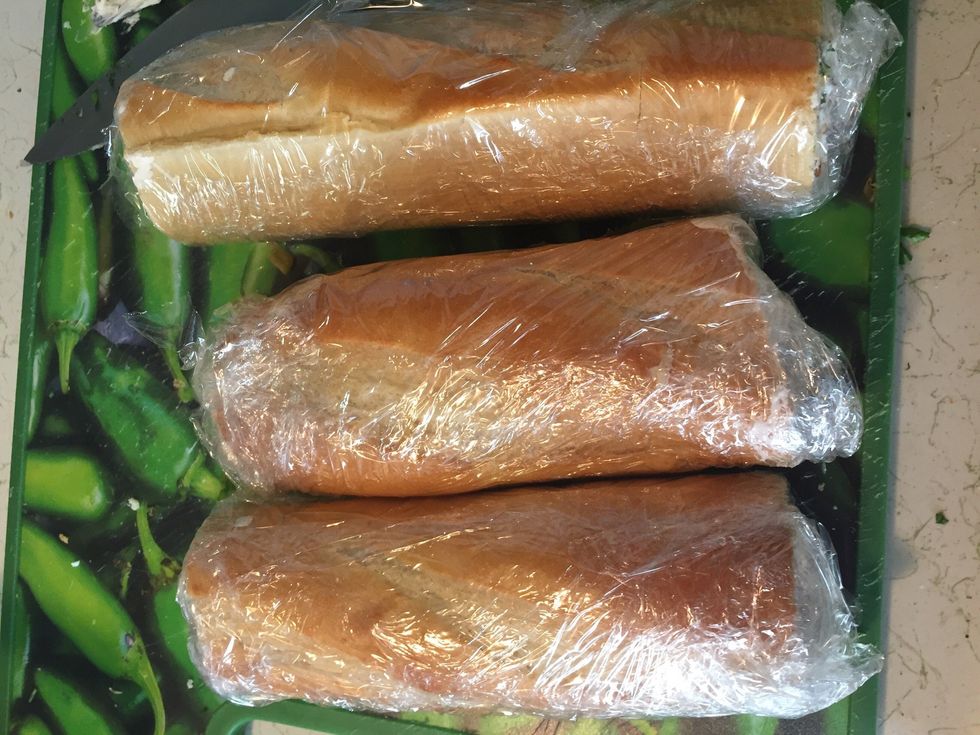 Wrap the baguette and refrigerate at least 2 hr.
Serve and enjoy 🙂
1.0 Baguette
7.0 Pieces of bacons, cut and fry crispy
1.0 Block of cream cheese
1/4c Olives
Pinch of salt & pepper
1.0Tbsp Garlic
1/2c Mexican cheese
1.0Tbsp Parsley (optional)