Cook bacon:)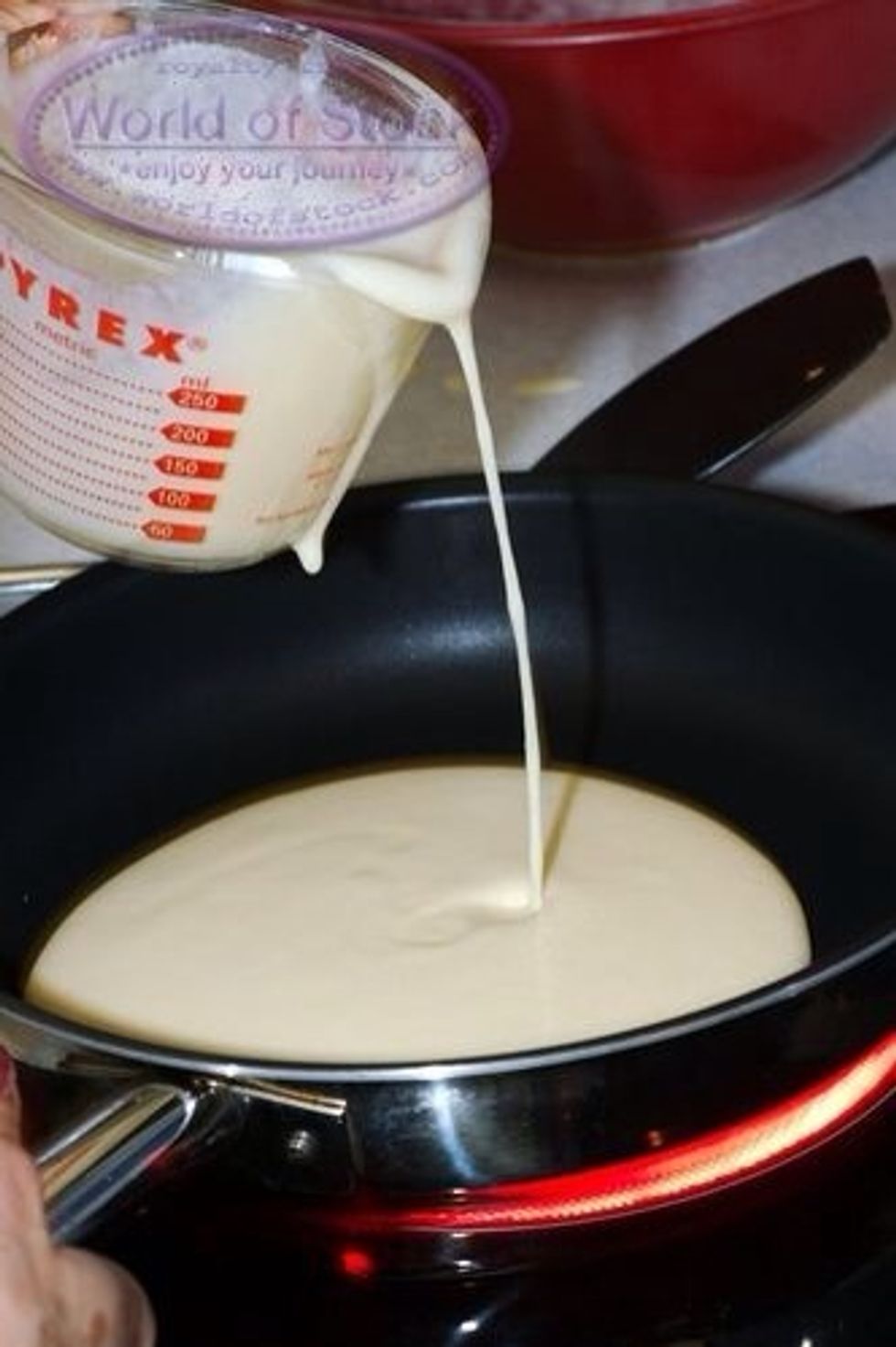 Pour pancake batter in a pan sprayed with Pam (anything to keep the food from sticking to the pan).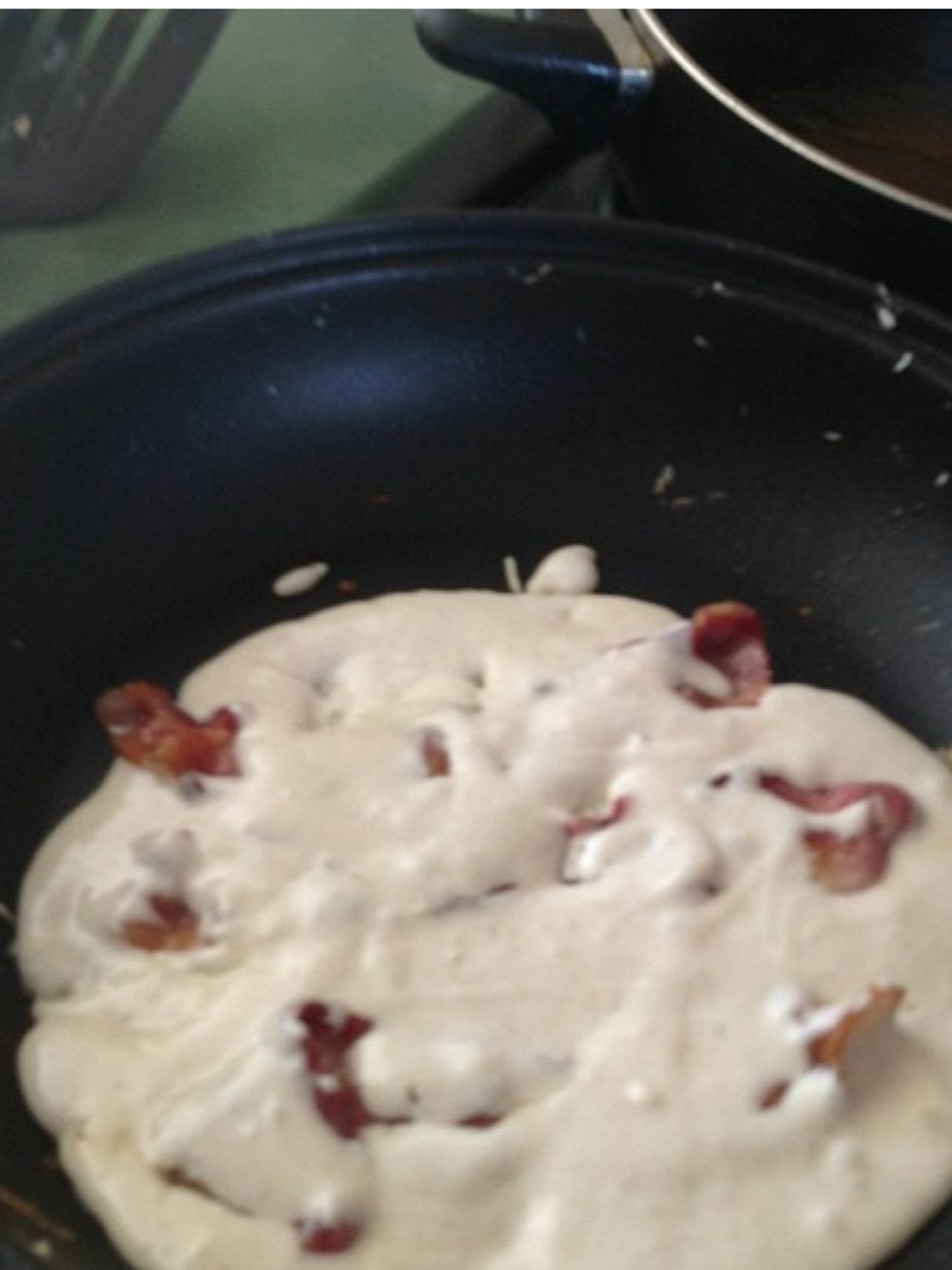 Lay the bacon pieces on the pancake, then push them further in the pancake with a fork so the pieces of bacon will have batter on both sides.
Flip the pancake after its cooked enough. Slice the pancakes into strips around the bacon so there is bacon in each pancake strip.
Serve warm and dip in syrup of your choice. Enjoy!:)
Pancake batter
Bacon
Pam
Larger pan