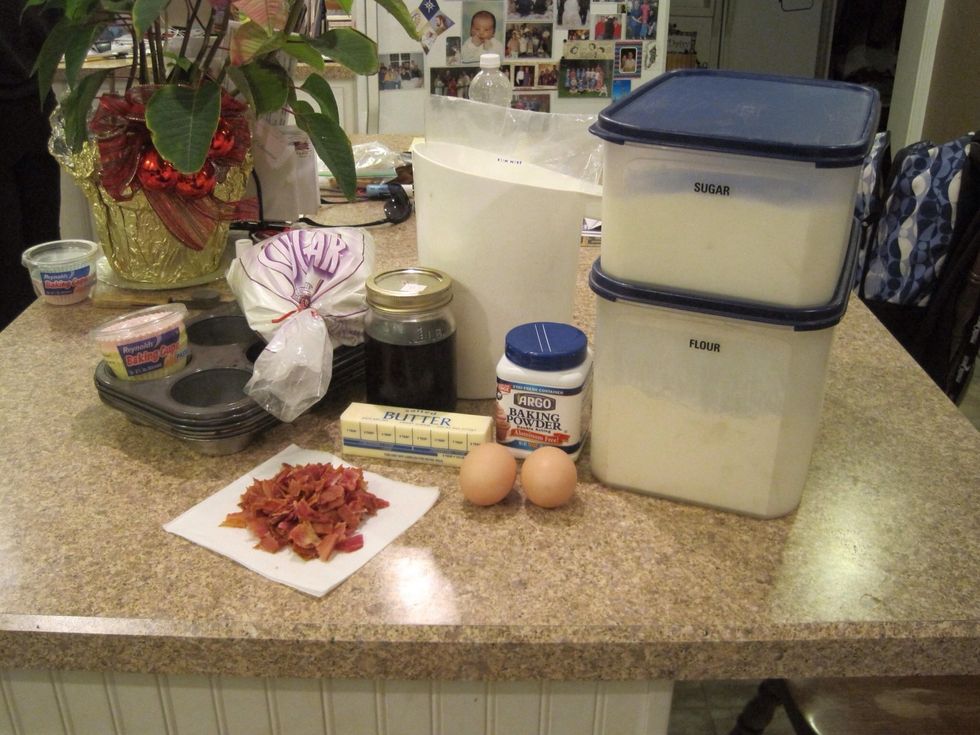 Gather all ingredients and supplies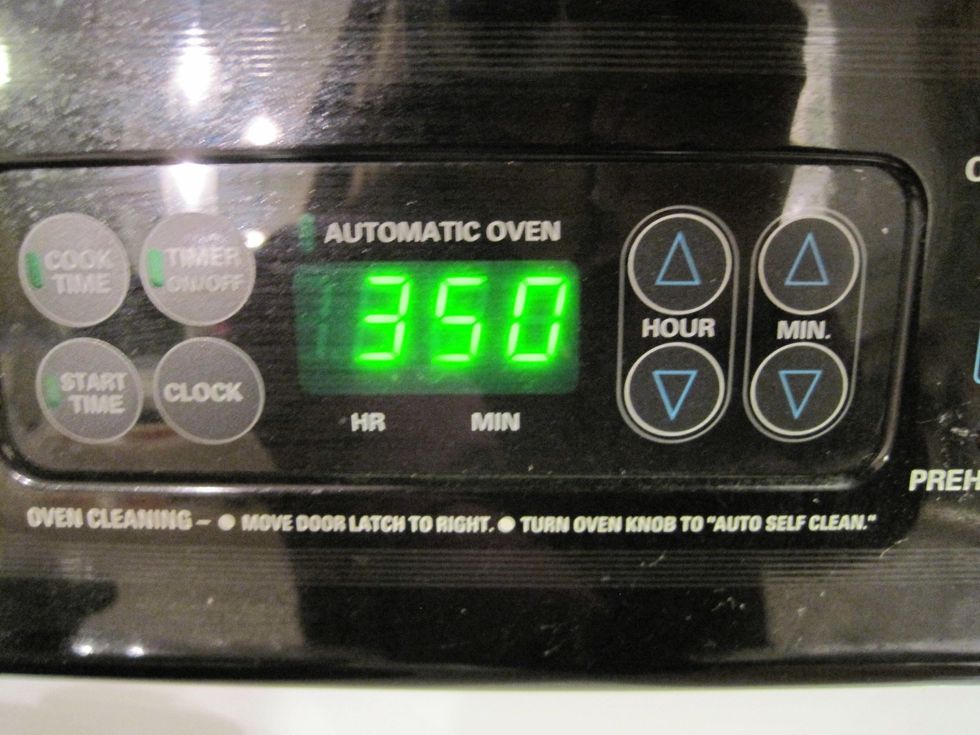 Preheat oven to 350°.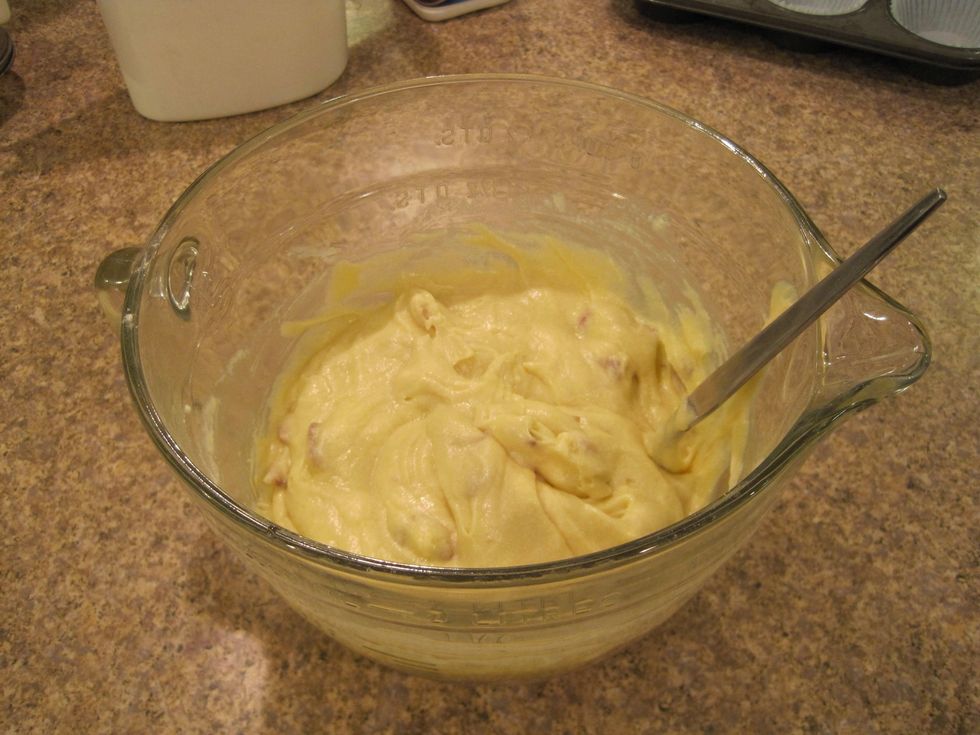 Mix the flour, baking soda, butter, sugar, eggs, maple syrup, and milk with a beater until smooth. Stir in all but 2 Tbsp of bacon (set the rest aside for later).
Line 12 muffin cups, and divide the batter evenly (about 3/4 full).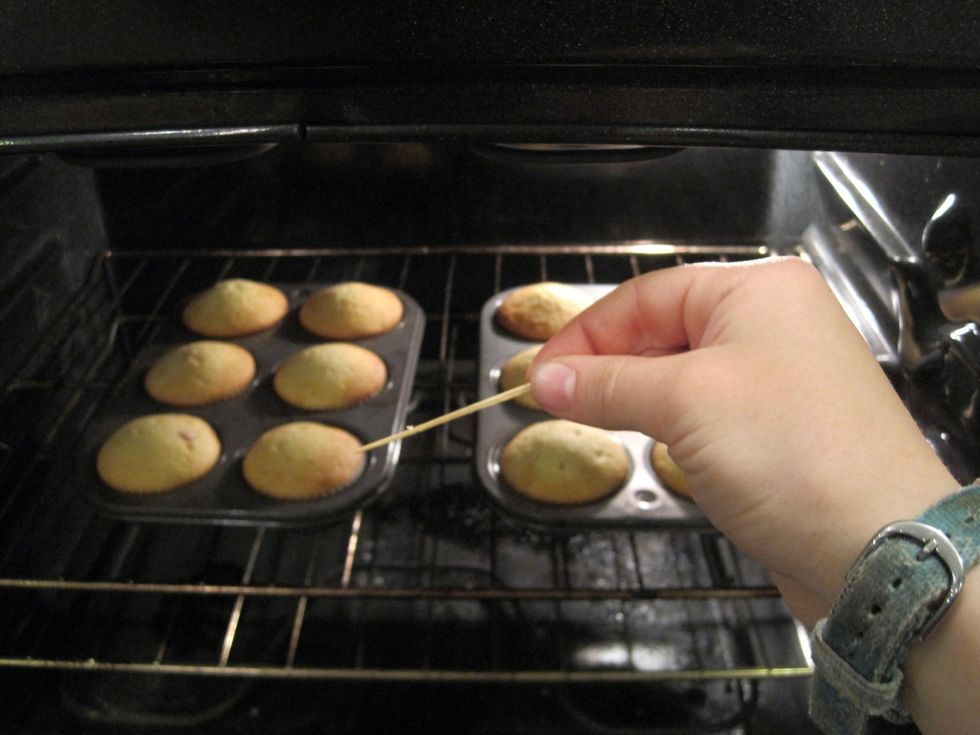 Bake for 20 min, or until toothpick comes out clean.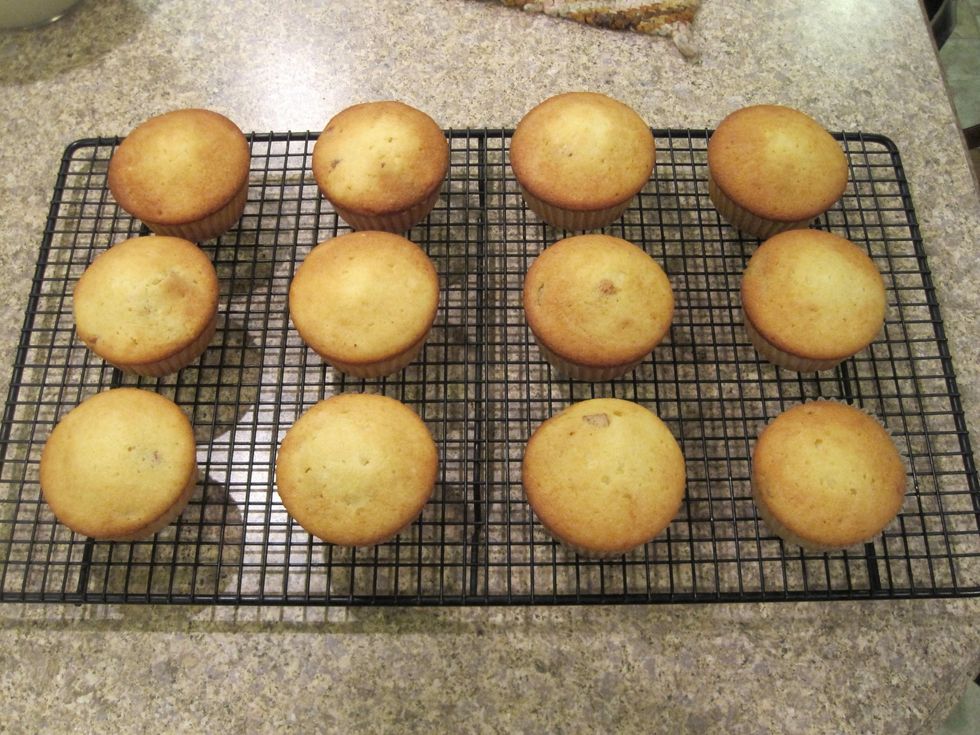 Place cupcakes on a wire rack until cool.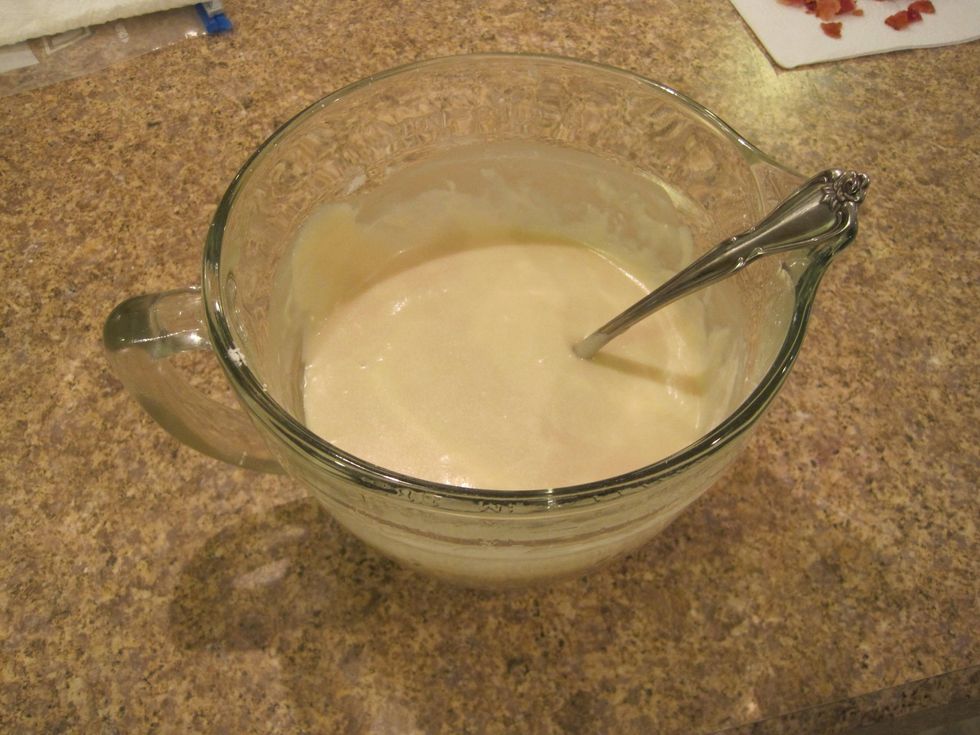 Mix butter, maple syrup, milk, and powdered sugar until fluffy. Add more powdered sugar if it is too runny for frosting.
Frost, and top with remaining bacon pieces. Enjoy!
Cupcakes:
1/2c All-purpose flour
2/3tsp Baking powder
1/2c (1 stick) butter, softened
3/4c Granulated sugar
2.0 Eggs
2.0Tbsp Maple syrup
1/2c Milk
8.0 Slices of bacon, crisply cooked, finely chopped
Maple Frosting:
1/2c (1stick) butter, softened
3.0Tbsp Maple syrup
2.0Tbsp Milk
2.0c Powdered sugar
Items:
2.0 Bowls
Various sized measuring cups
Cupcake Pan (12 cups in all)
12.0 Cupcake liners
Wire cooling rack