How to make bacon garden monkey bread
Colorful, tasty pull-apart bread, delicious accompaniment served warm with any dish.
76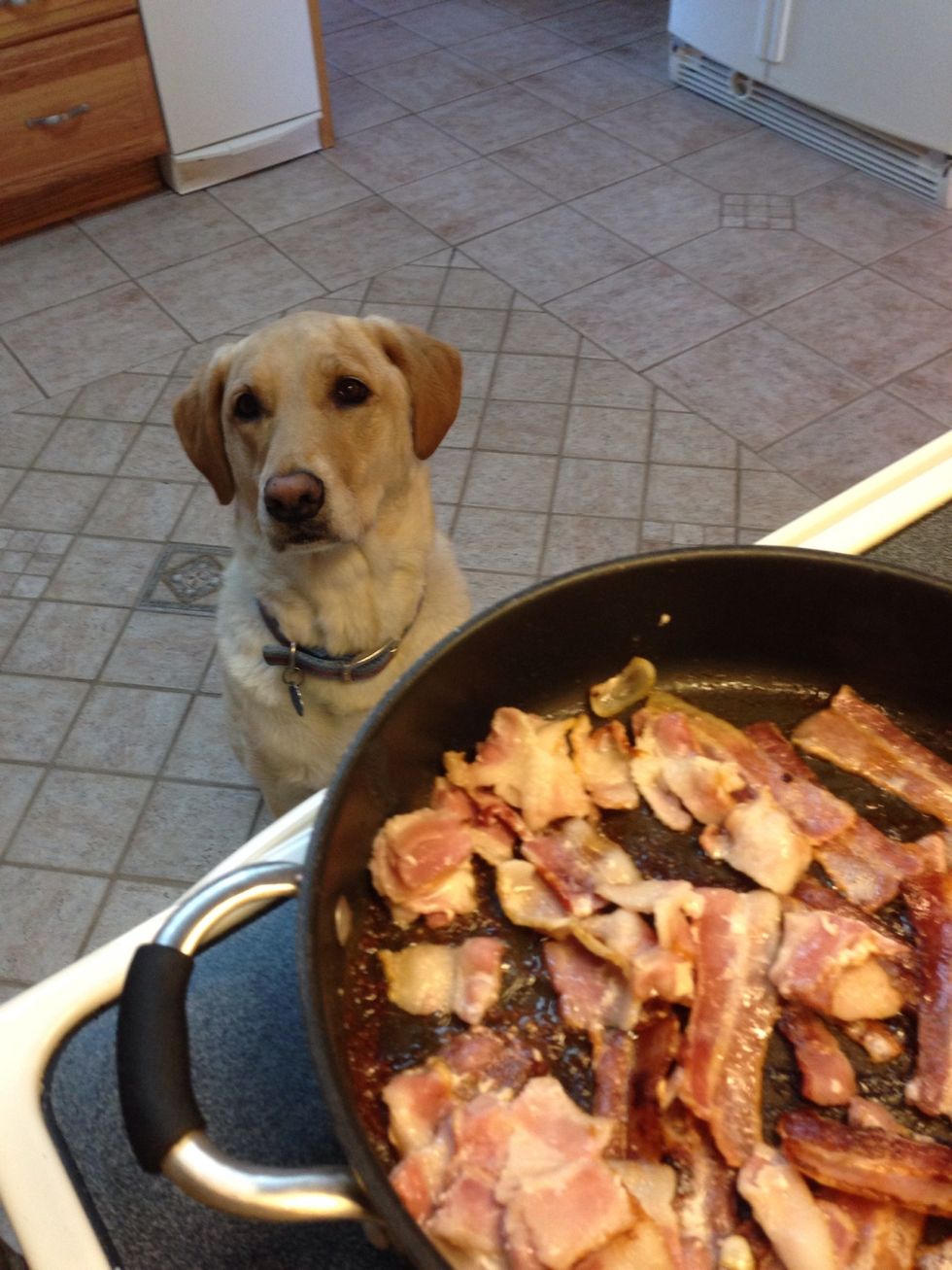 My pal who always hopes a small tidbit is tossed her way...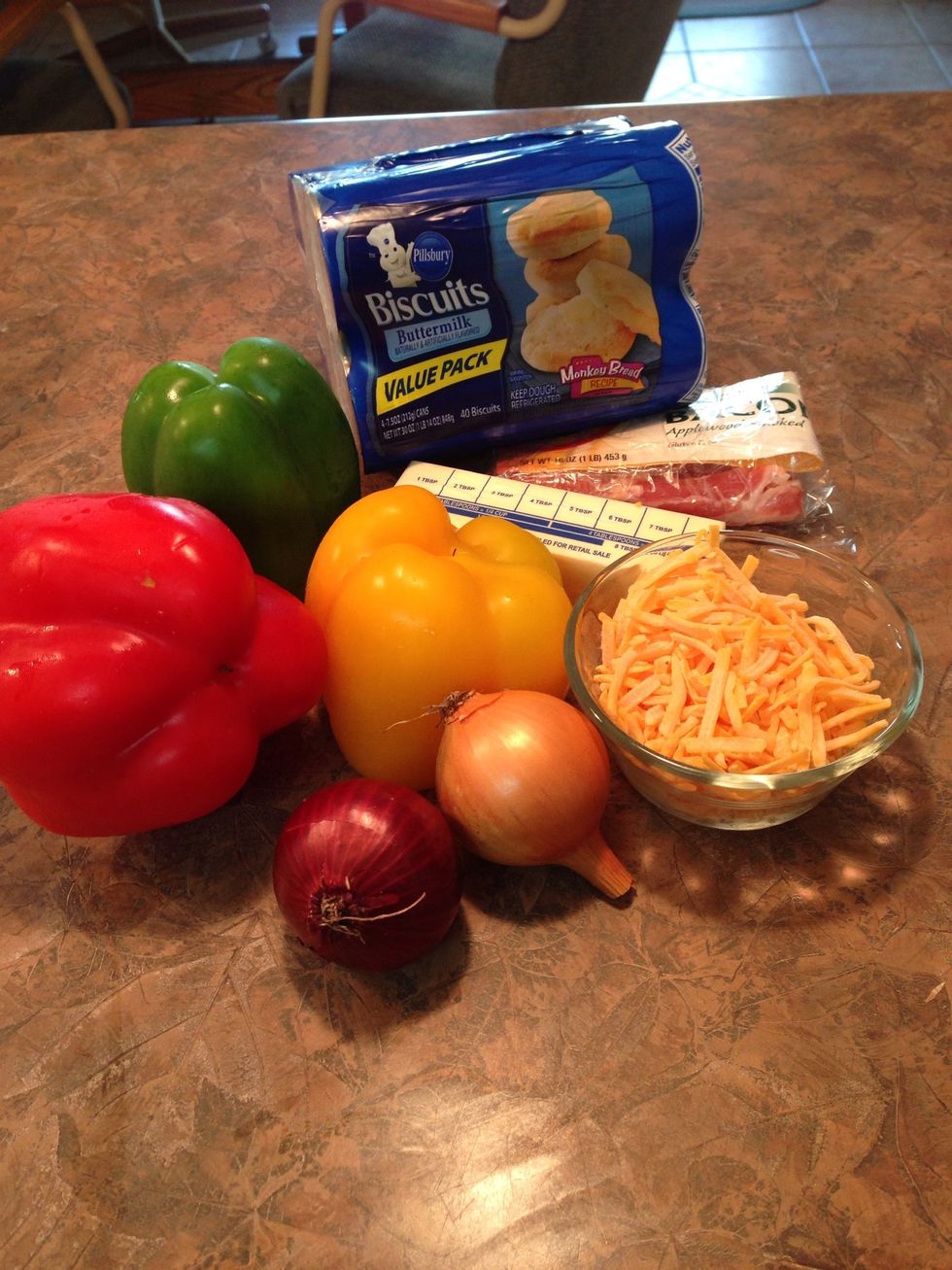 Buttermilk Biscuits usually come in a 4-pak and less than $3.00. I like to add red onion and yellow bell pepper if I have it for even more color!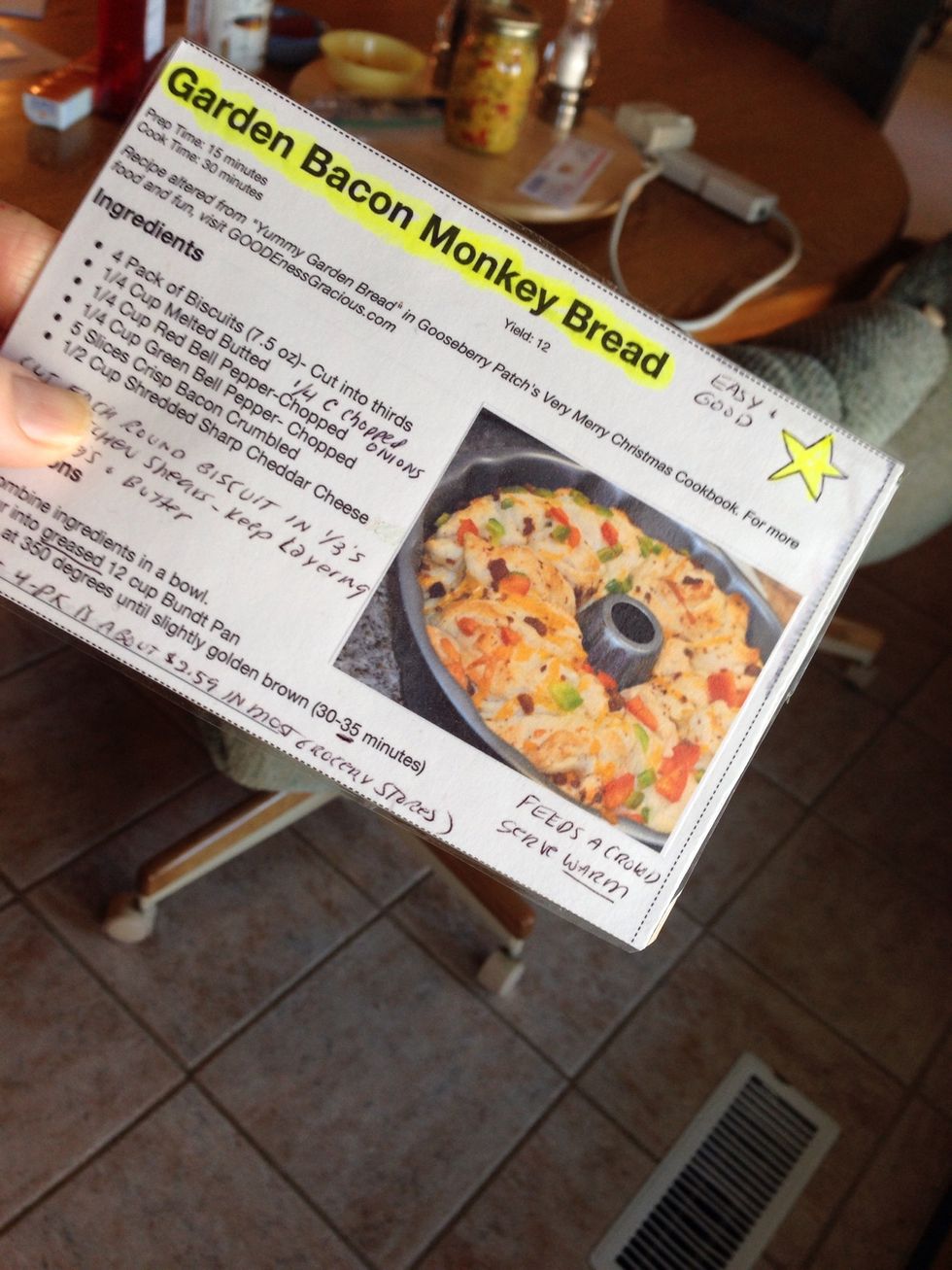 My recipe card (I got this on line previously but like to make a card) shows a bundt pan. Full recipe fills it & feeds a lot. For this guide I'm doing half recipe two different days.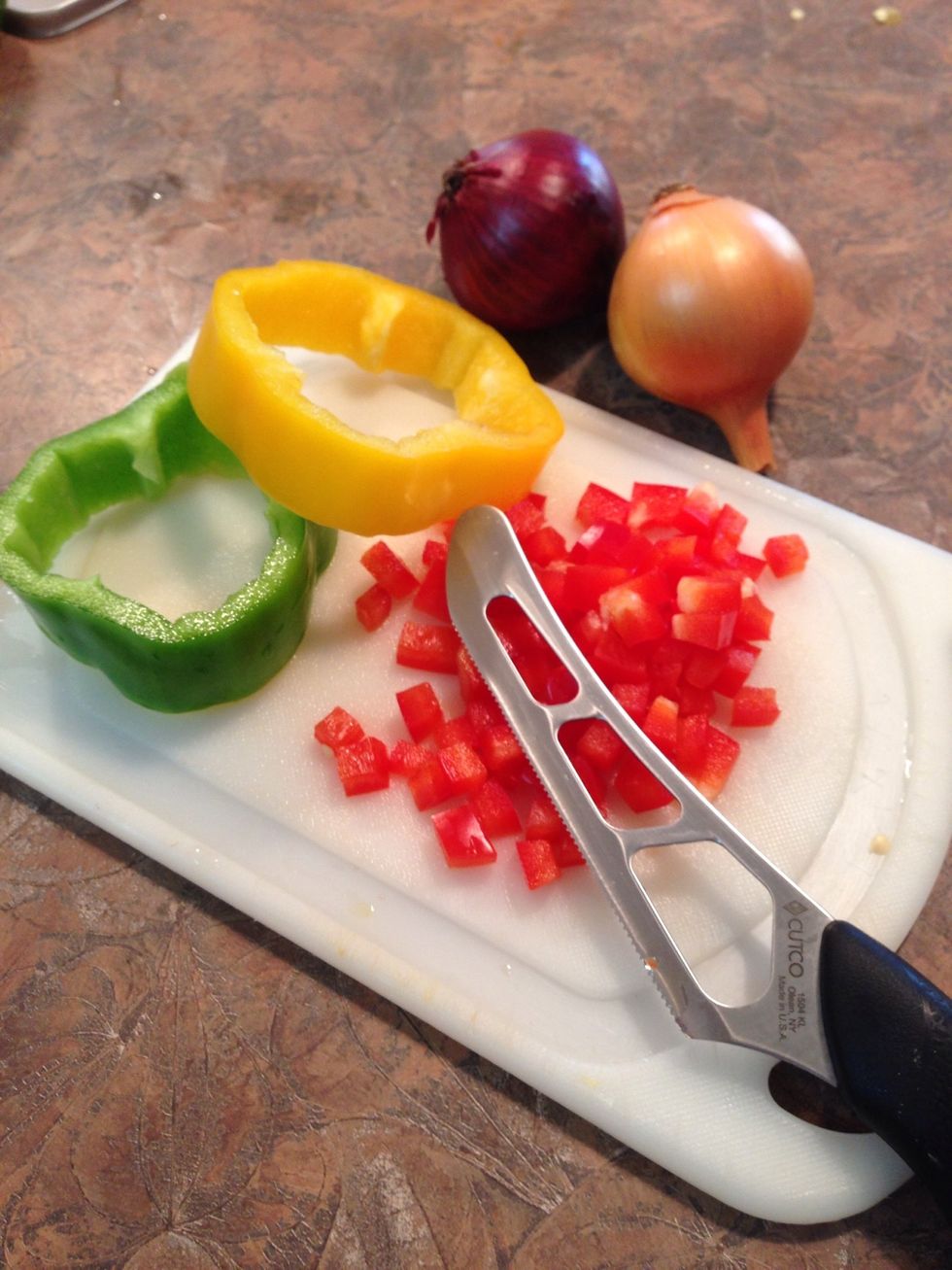 Chop veggies and store in plastic bags or containers in refrigerator until time to assemble bread. Again I'm using my favorite sharp knife which works great on veggies with skin.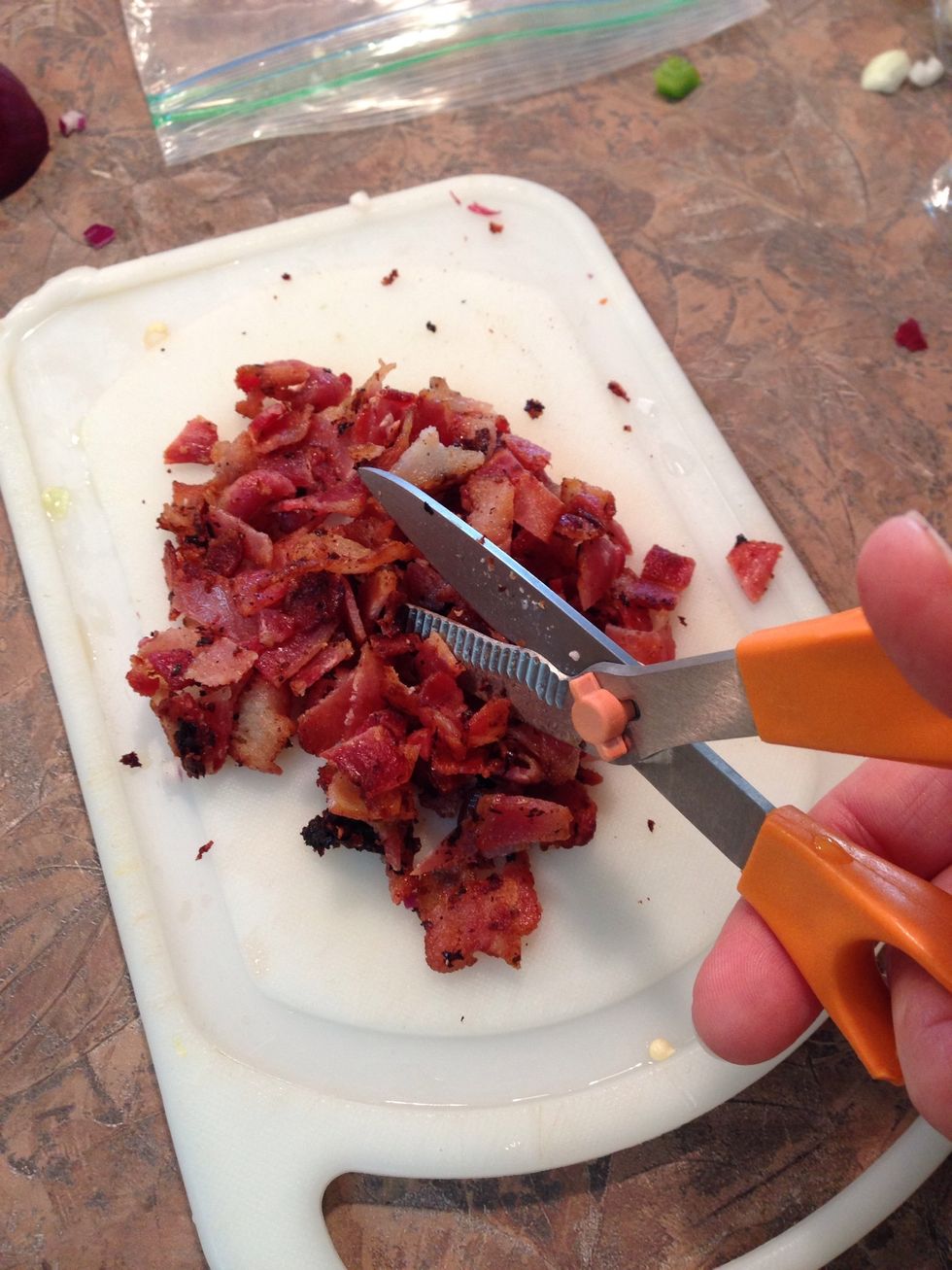 Kitchen shears is an extremely useful tool! I use it all the time. Here, I'm cutting bacon. (and again, you can use real bacon bits if you don't have time to fry bacon fresh)
Full recipe fills bundt pan and feeds approx 12. I'm making half recipe for less guests. Half works in loaf pan or bundt (just not as tall).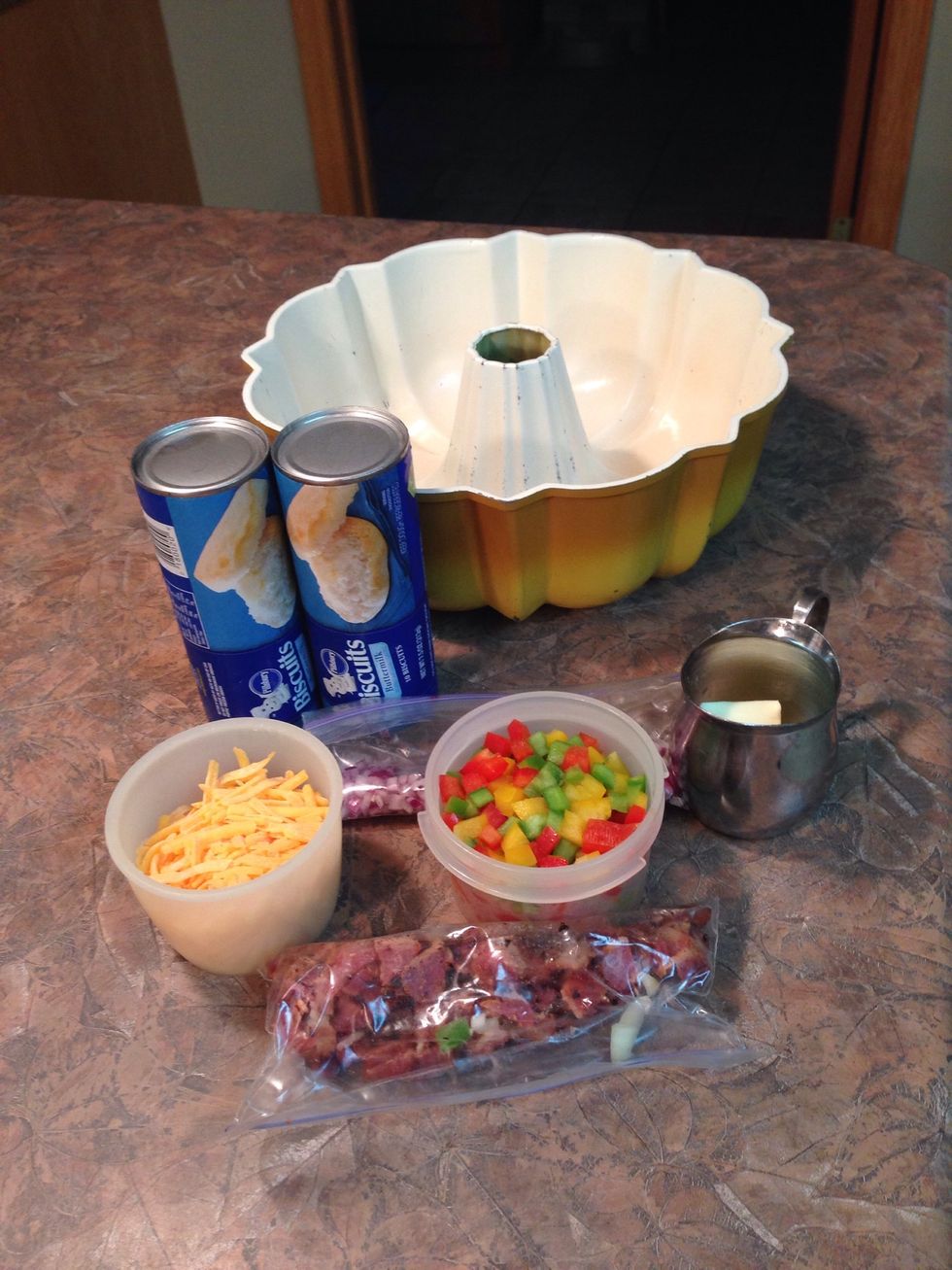 Generously butter sides and bottom of pan (I use a paper towel and butter). Melt your butter. Gather your bacon, cheese & veggies.
Open biscuits and separate... Then cut each circle into thirds or fourths and place as bottom layer in pan.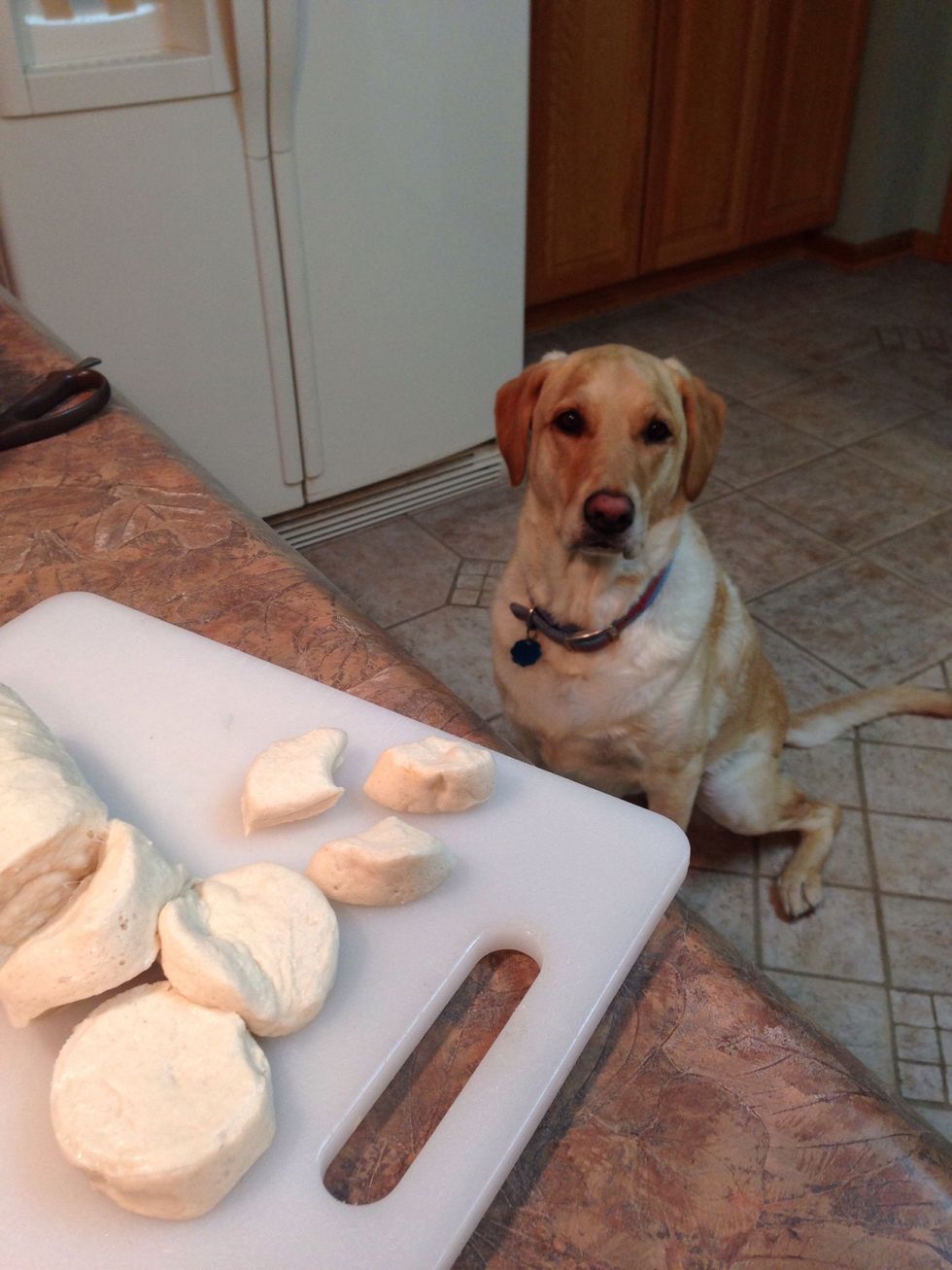 Molly keeps me company no matter what I'm making...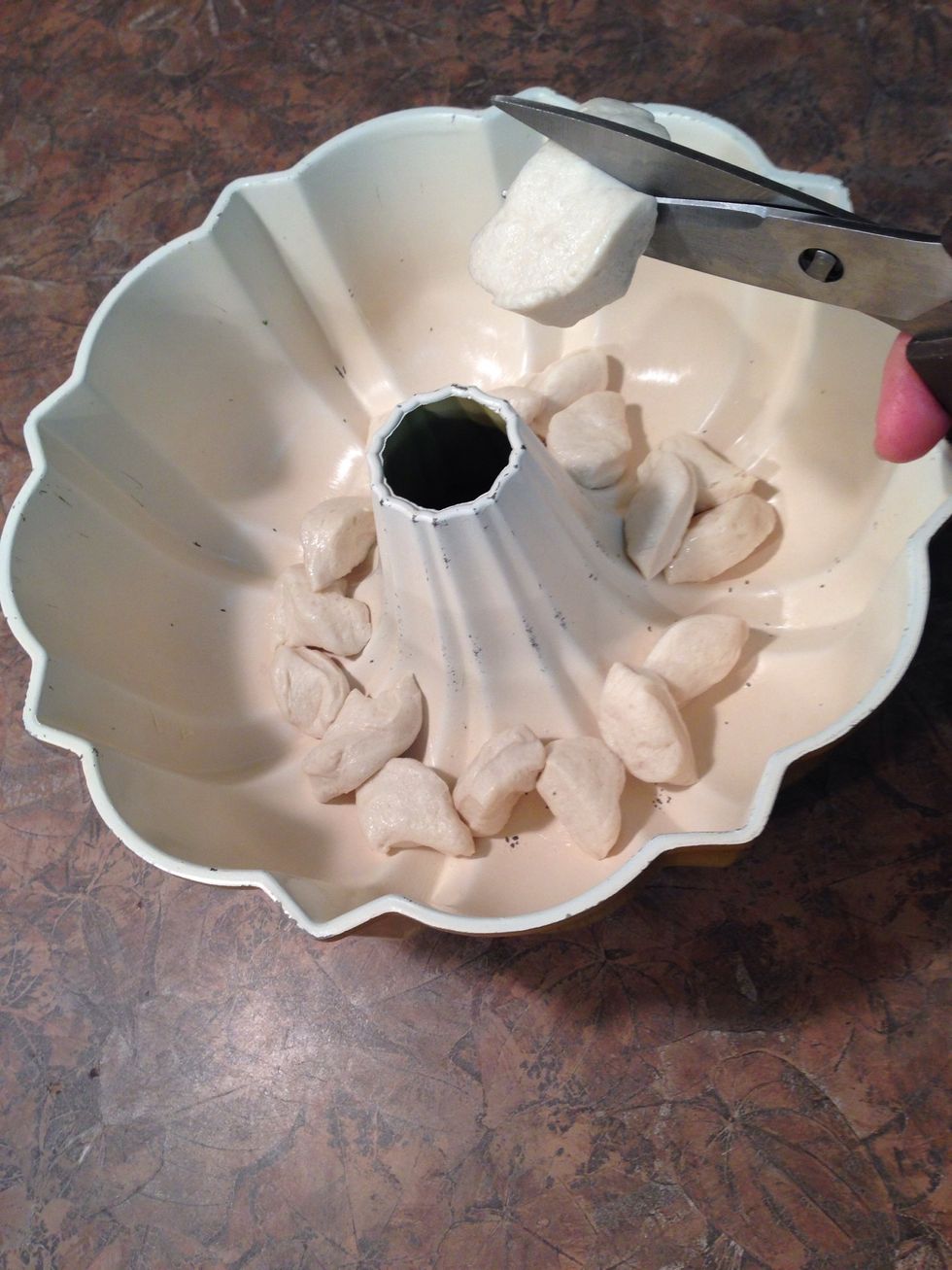 Arrange the cut sections of one package of biscuits in a single layer in bottom of buttered pan. (no my bundt pan is not dirty... it's just old and some of the porcelain has chipped off)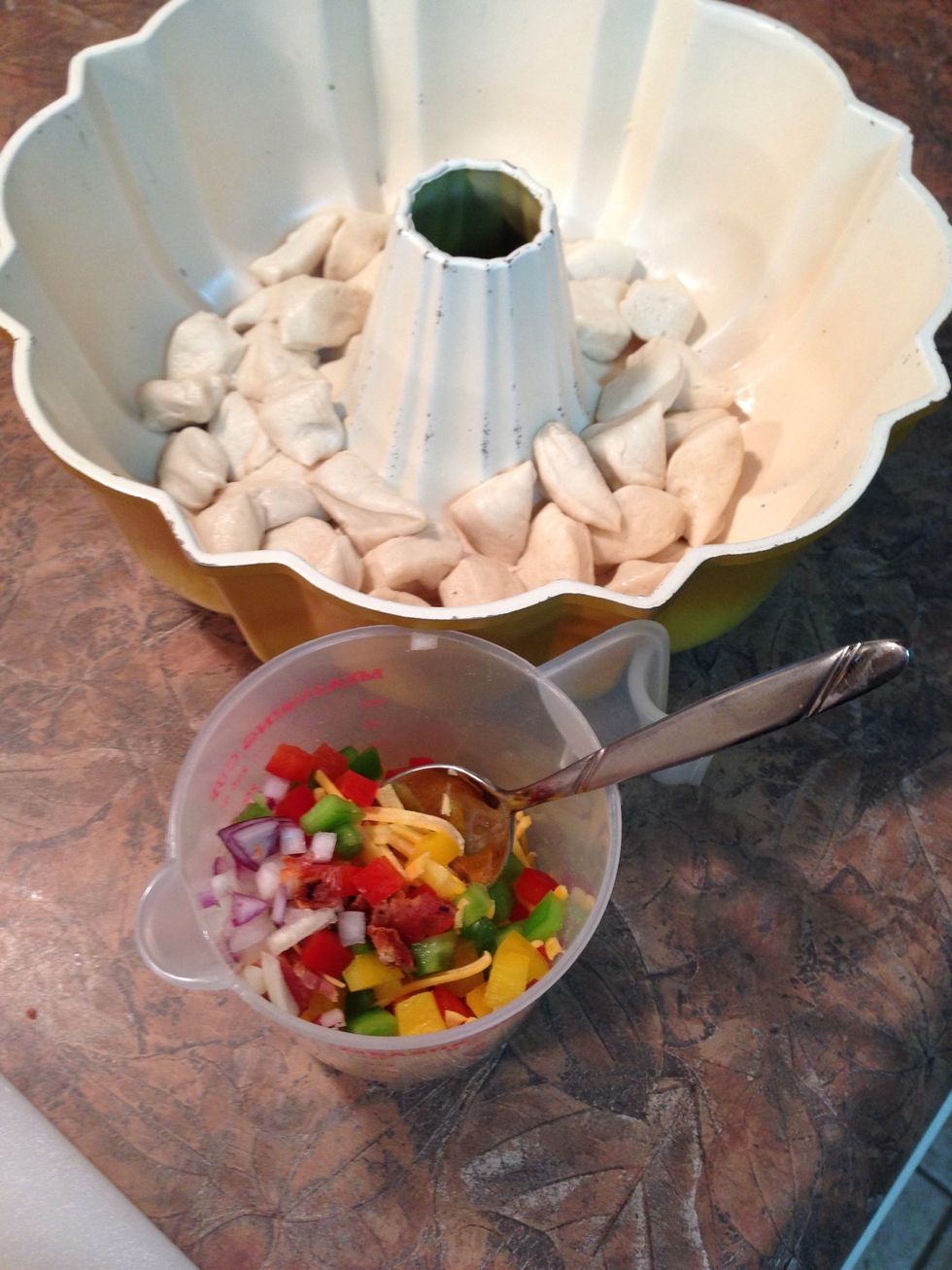 Stir together your veggies, cheese and bacon bits so they can be sprinkled on.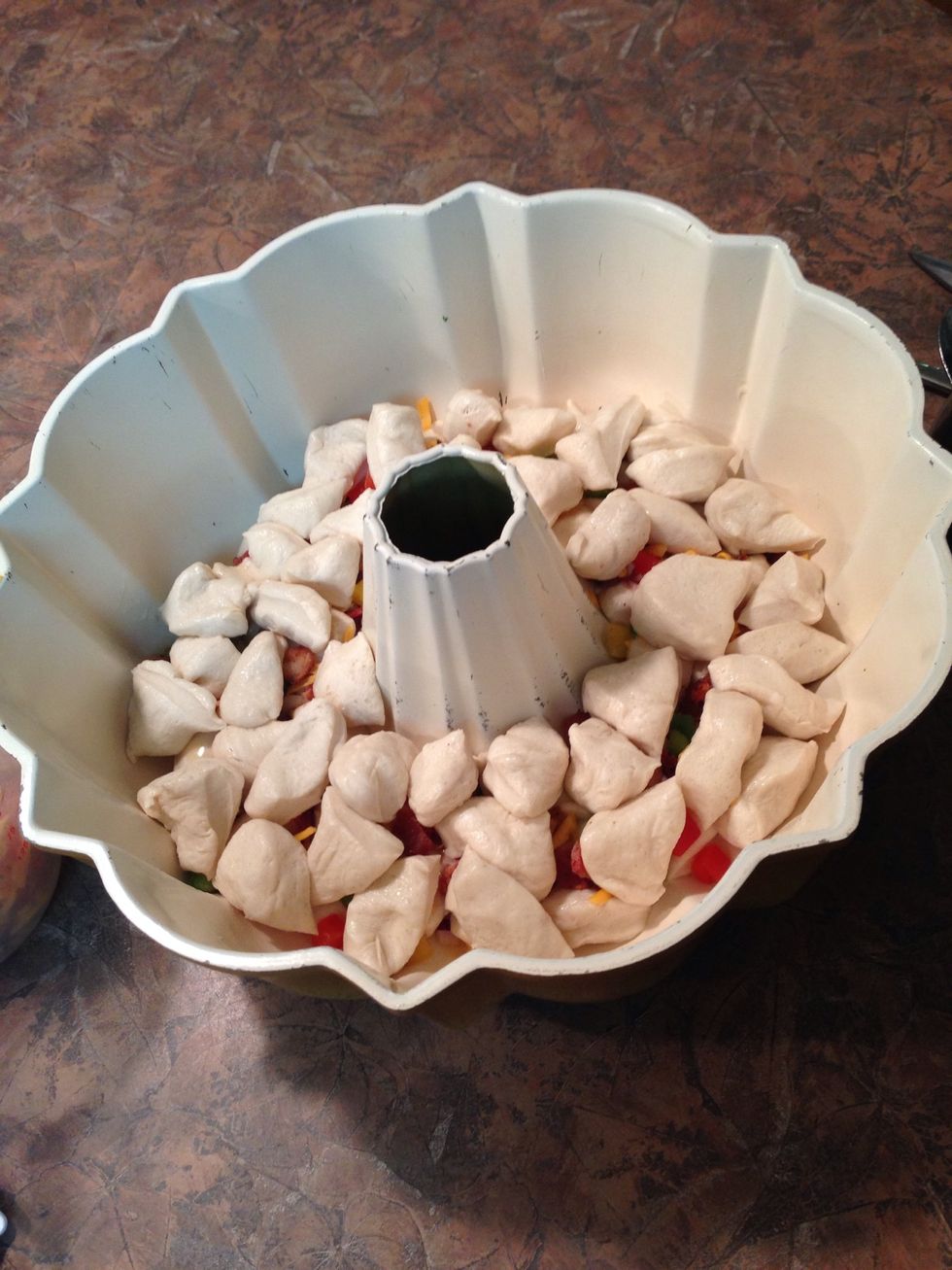 Open second package and add another layer. (Note: for full batch, you will do this 4 times)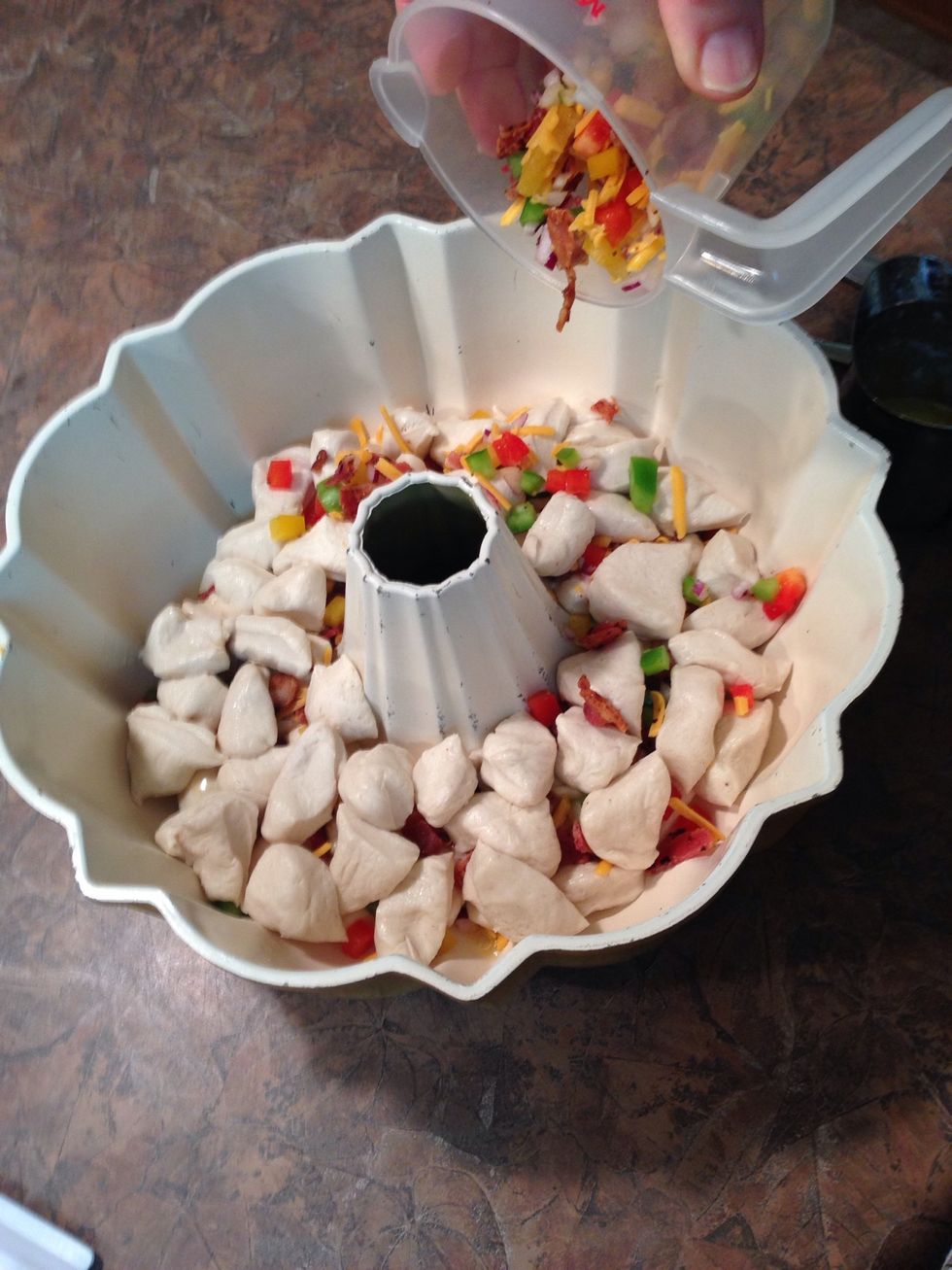 And more veggies, cheese and bacon...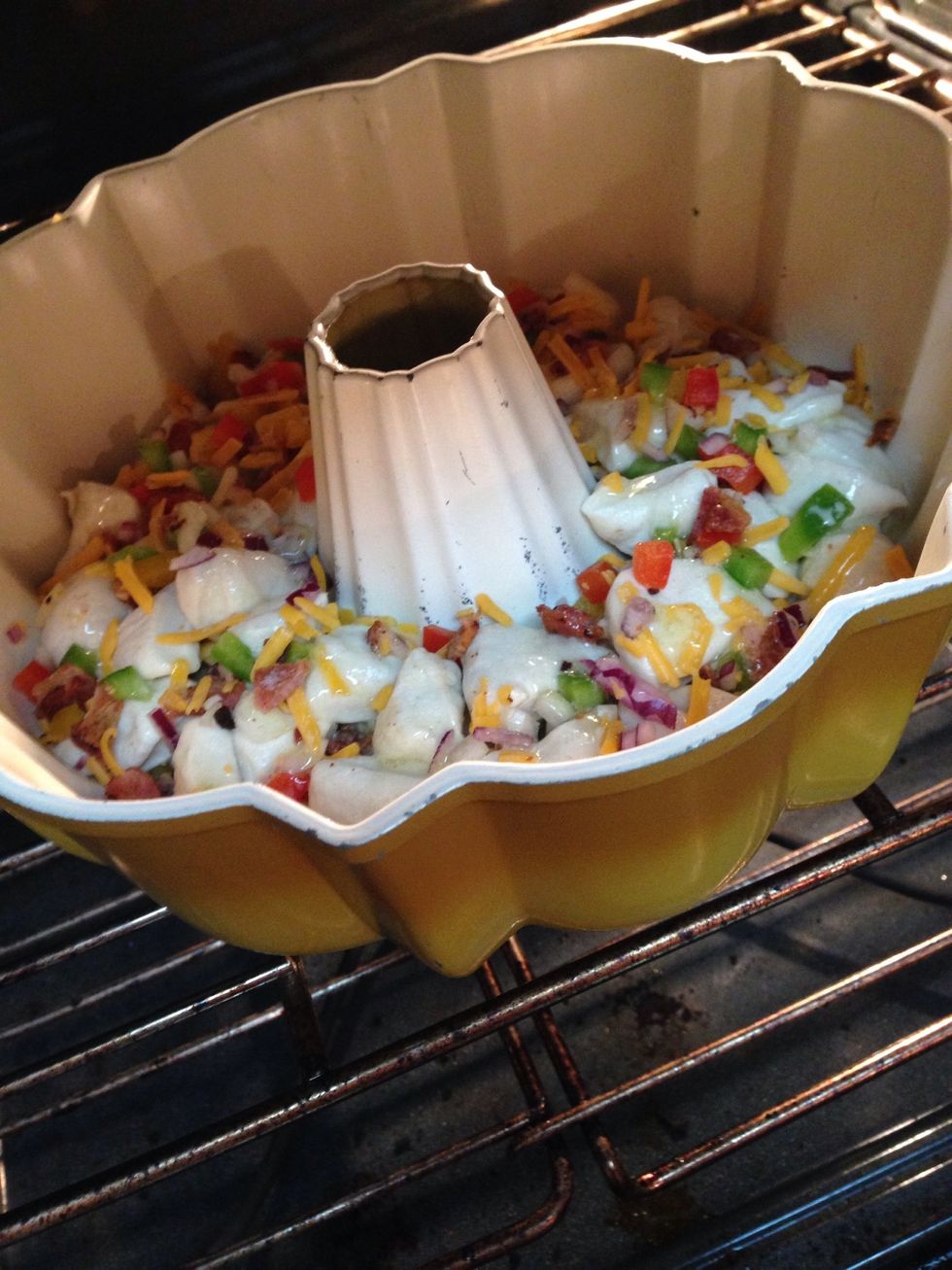 Bake in preheated oven at 350° for 30-35 minutes till just starting to brown (check every 5 minutes after 25... and it depends on if you do full or half recipe)
Cool for a minute or so and then it should come loose from pan easily. Mine broke but it's easy to arrange it back to one piece. I like to display top on top.
Serve warm with any soup or hot dish... People love the color and it's easy to break off just what you want.
4.0 Biscuit paks, 7.5 oz each
1/4c Melted Butter
1/4c Red Bell Pepper chopped
1/4c Green Bell Pepper chopped
optional yellow bell pepper
1/8c Onion chopped (optional)
5.0 Slices Bacon, crumpled
1/2c Shredded Cheddar Cheese
Bundt or 2 loaf pans
Rollie Brandt
I've been an artist all my life and raised my children as a stay at home mom. Happily married 40 years. I love to share what I do...