Cook 1/2 of bacon until crisp. Drain.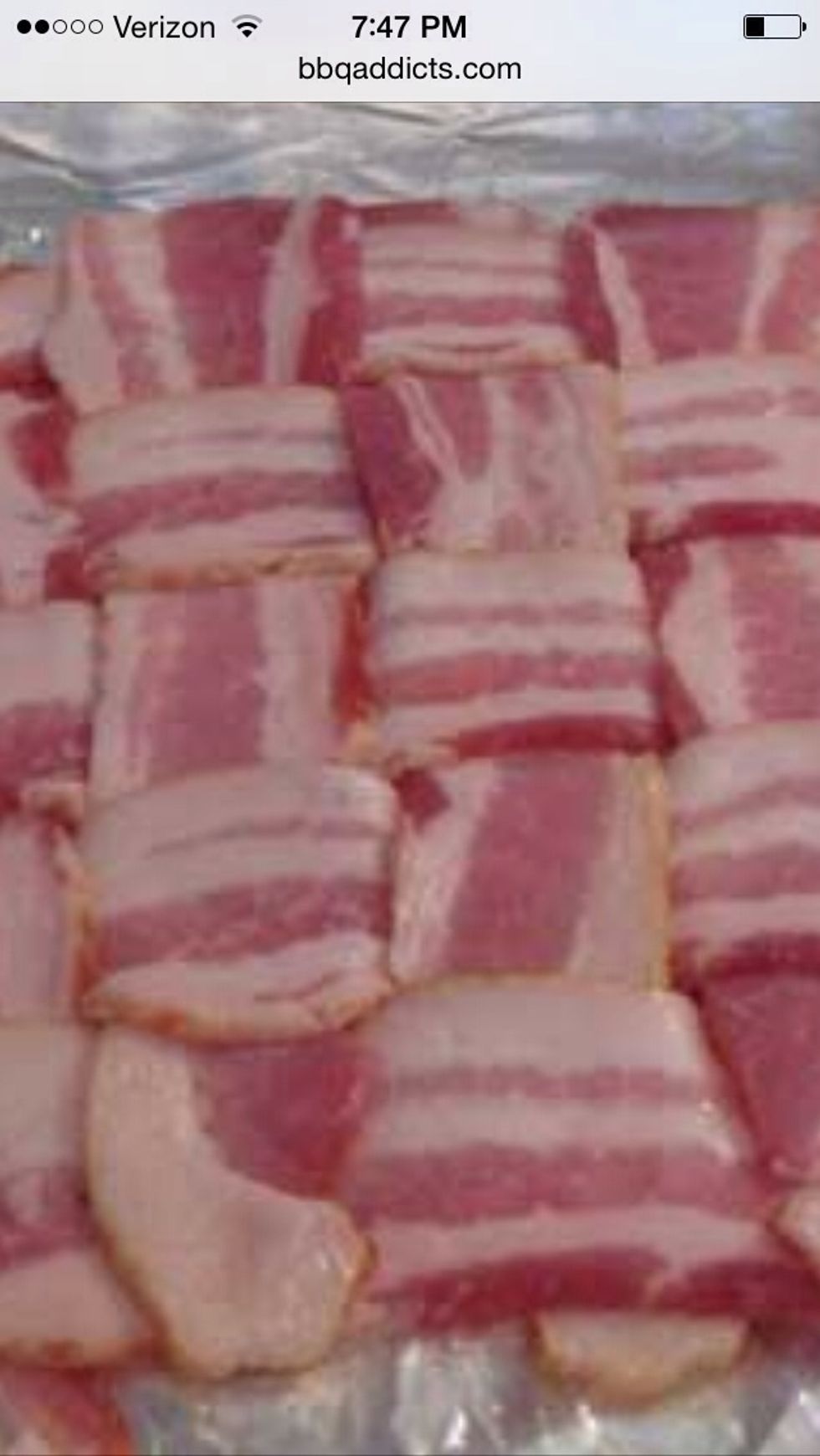 Take remaining bacon and weave together pieces to form one large piece approx 9x13.
Roll or pat sausage into a 9x13 rectangle on top of woven bacon. Brush w/ BBQ sauce and sprinkle with cooked bacon.
Carefully roll the sausage layer up starting from the 9 inch side. This rolls up the cooked bacon inside the sausage.
Carefully roll the sausage log up in the woven bacon. Set on a pan with the seam on the bottom.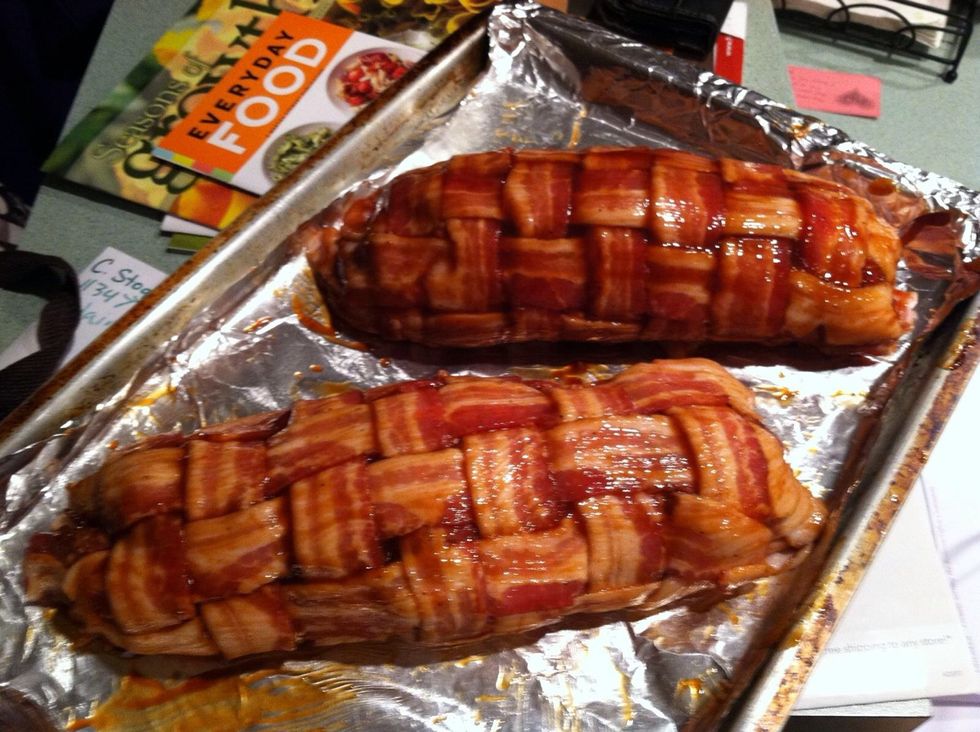 Brush entire outside layer of bacon with BBQ sauce.
Cook on grill at 225 degrees for 2 1/2 hours. Rebrush with BBQ sauce periodically.
1.0lb Spicy or Mild Sausage
2.0lb Bacon
BBQ sauce
Cynthia Stogdill
Librarian,Cat Lover,Digital Photographer.Tech Nerd. Crazy about Husband, Kids, Reading & Sock Monkeys! Gently shaking the world!