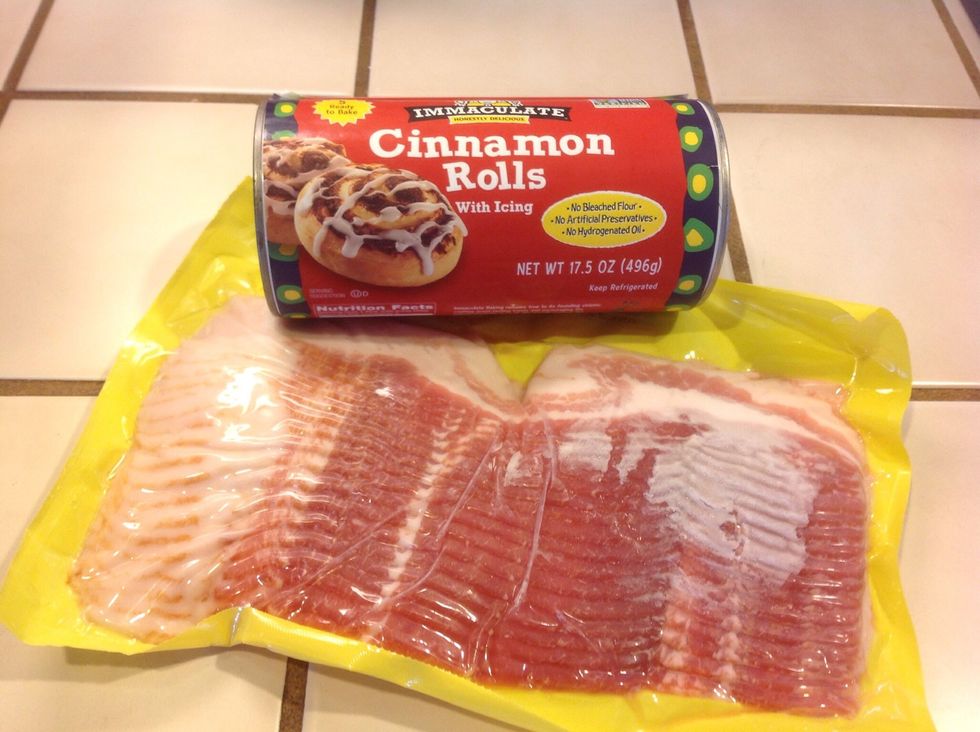 Gather supplies.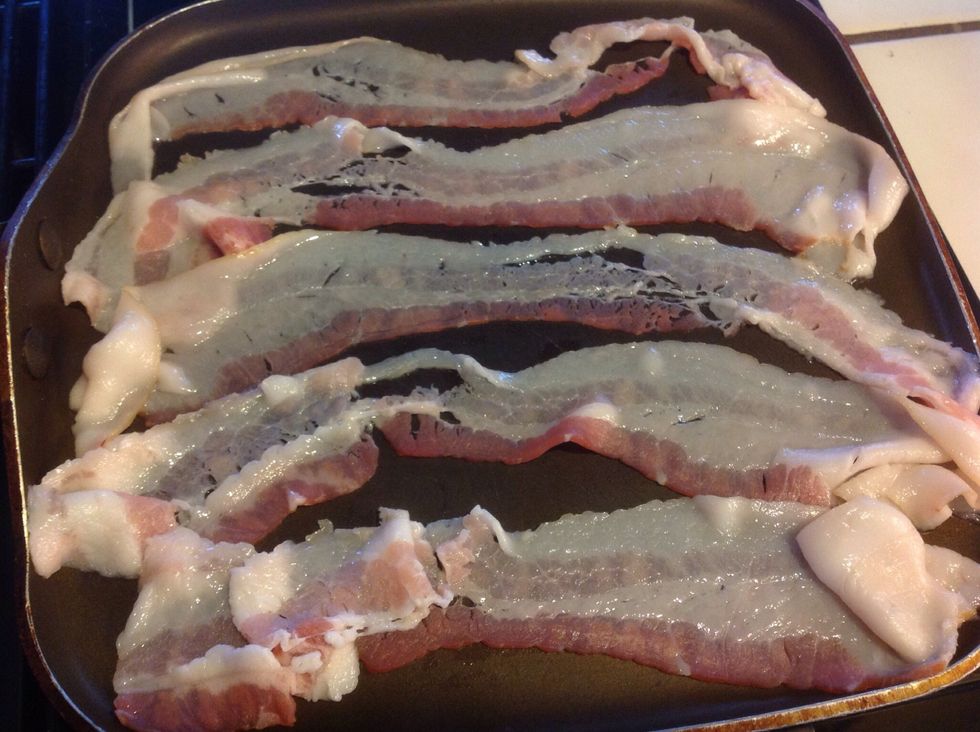 Lightly fry up five slices of bacon, so they are not completely raw.
Unroll cinnamon rolls.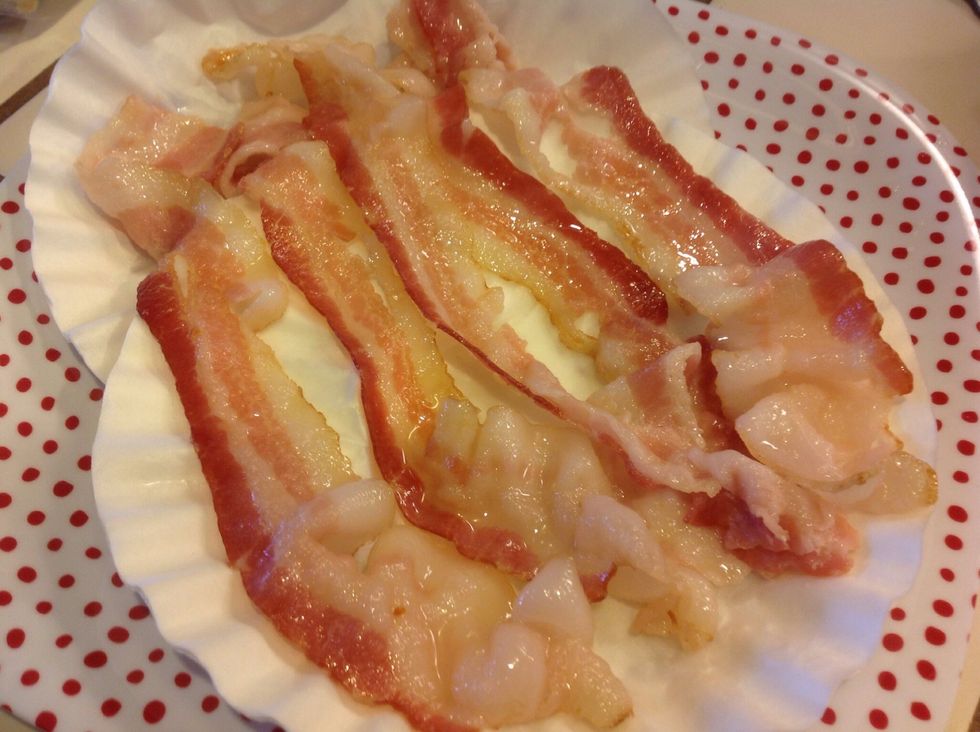 Lay lightly fried bacon out on paper towels (or coffee filters) to soak up some of the bacon grease.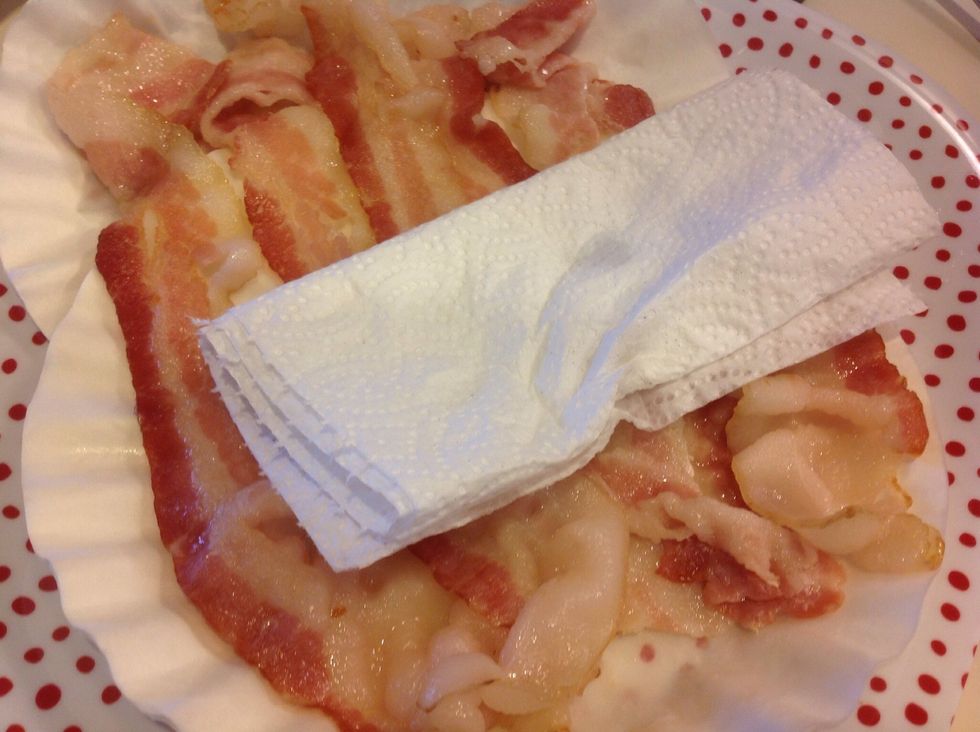 Blot more of the grease.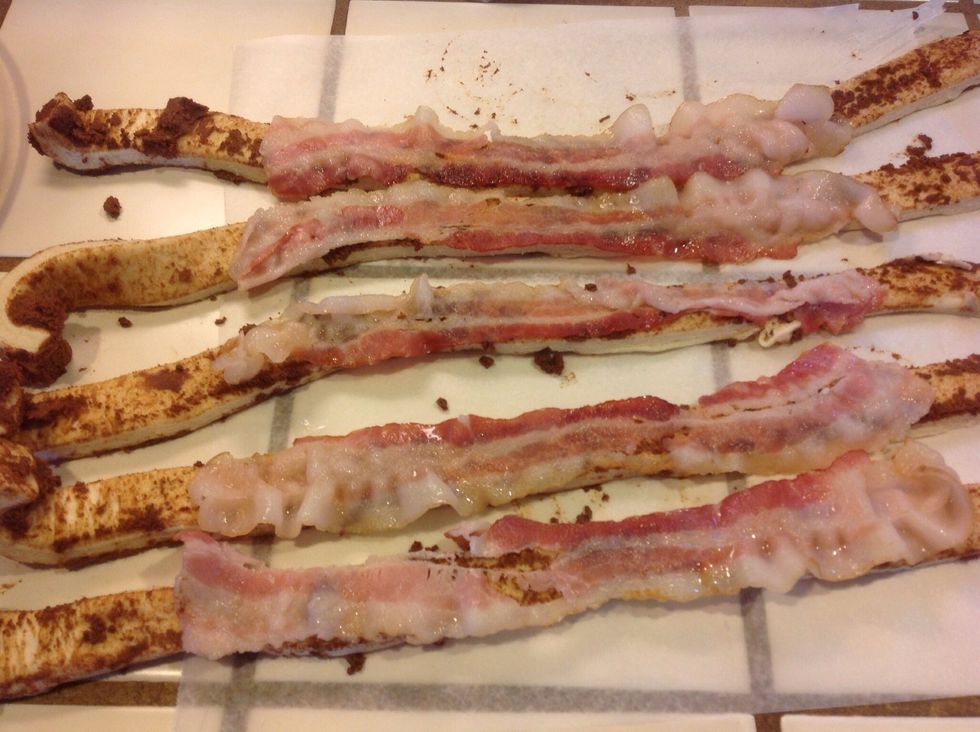 Lay bacon slices in the middle of each roll.
Roll up cinnamon roll.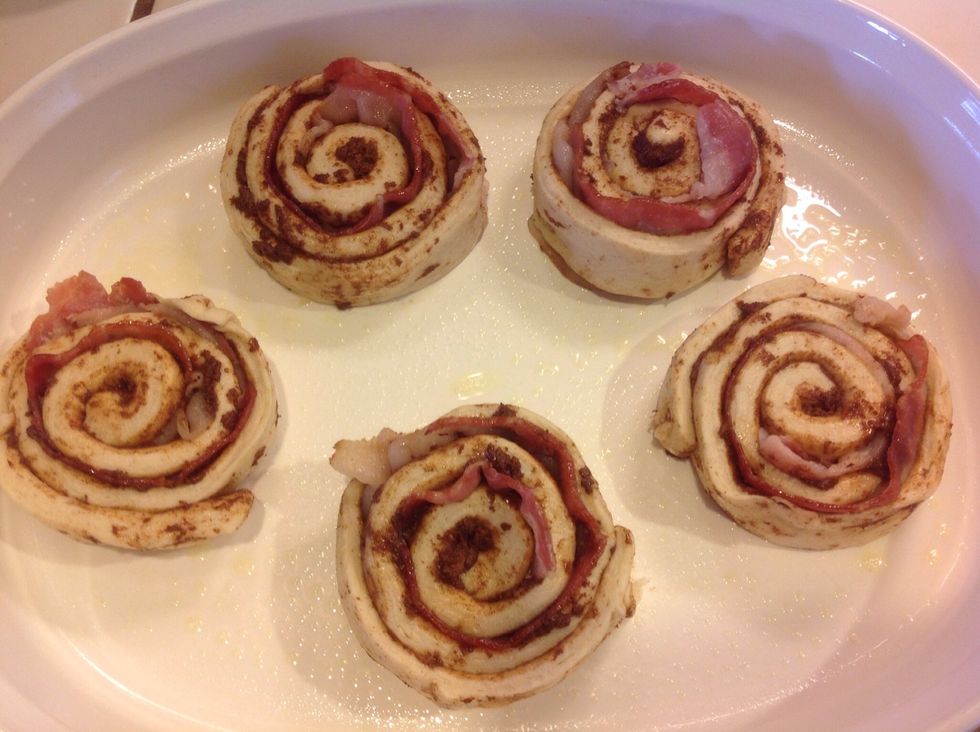 Place in greased pan, two inches apart.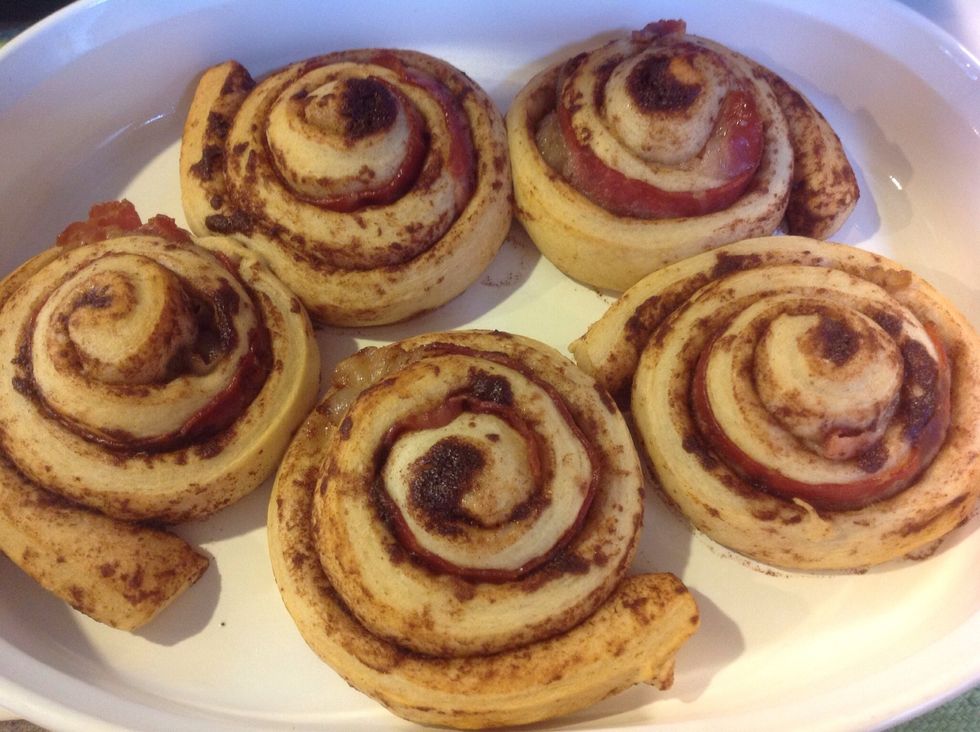 Cook according to package instructions. These were at 400 degrees for 15-18 minutes.
Remove from oven and cover with icing.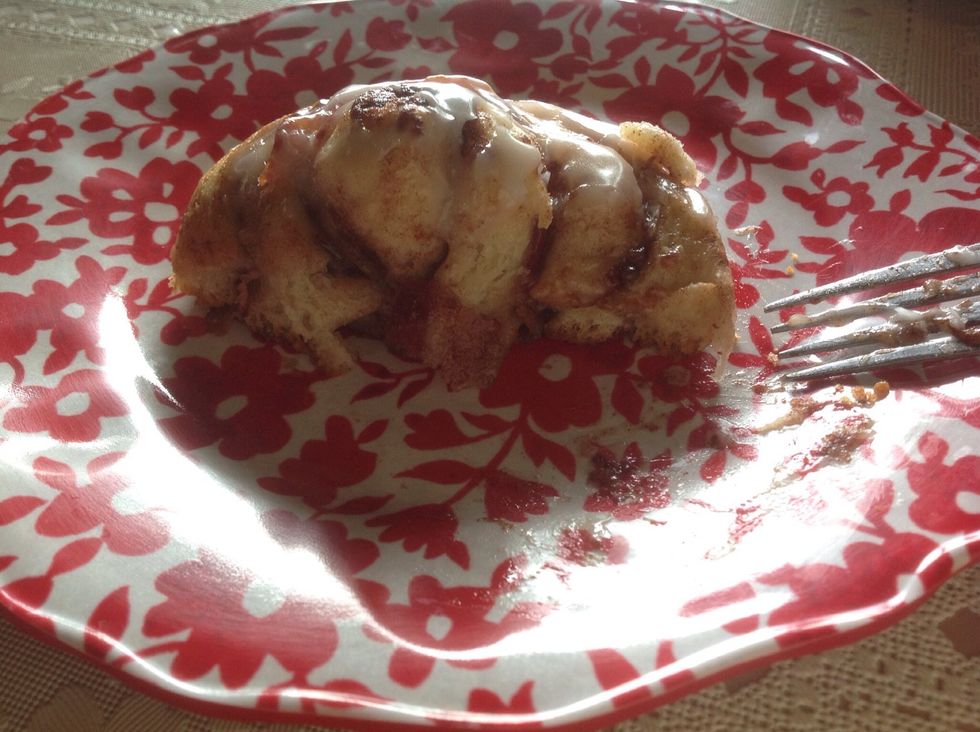 Enjoy!
Can of Cinnamon Rolls
Bacon