I found the recipe at a Swedish blog but she had found it on Pinterest.
I halved the recipe which I don't really recommend. IF you do that, shorten the cooking/simmering time to about 20 min.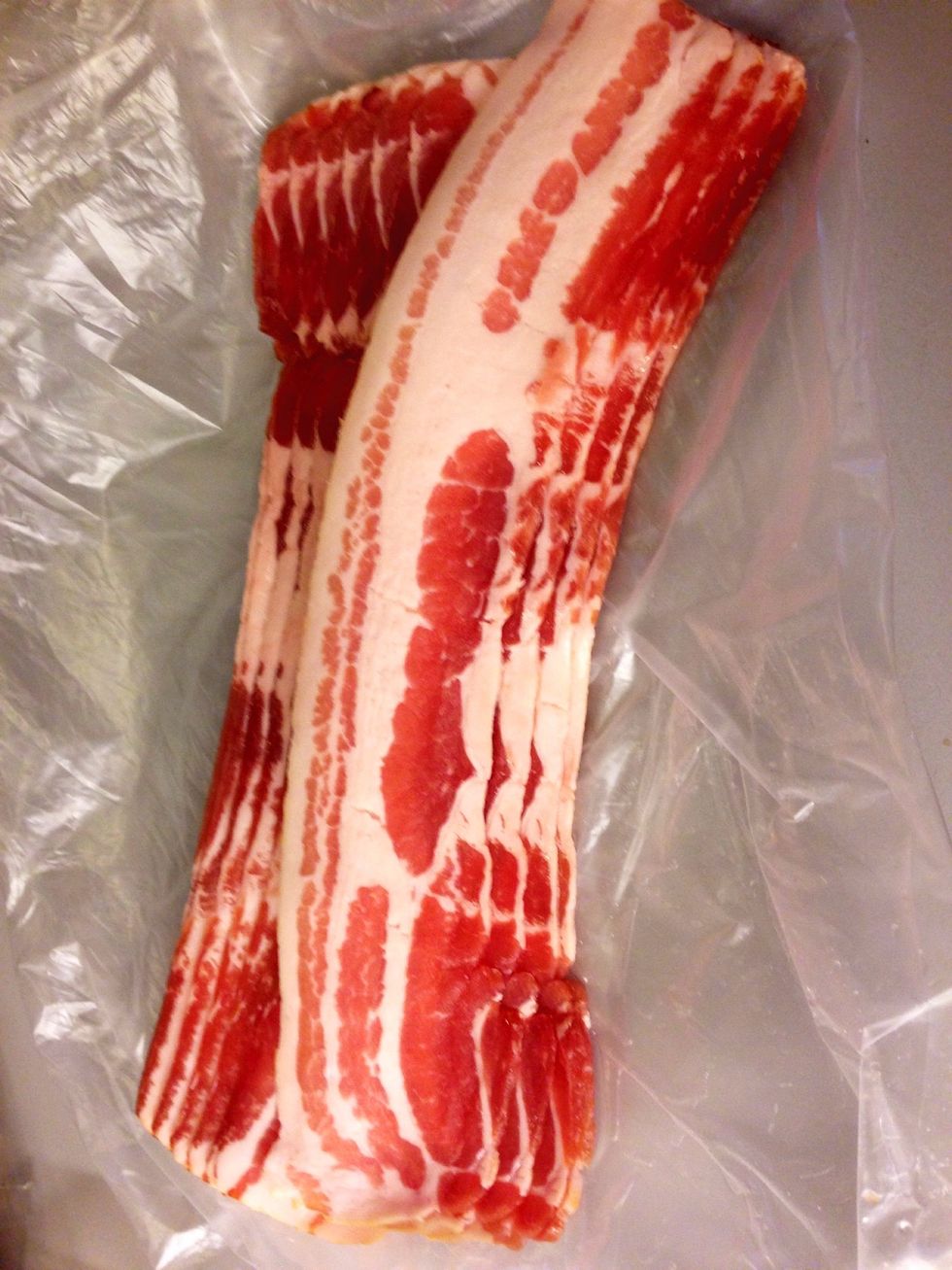 Fry the bacon. Either chop it before or after frying it. I did the latter.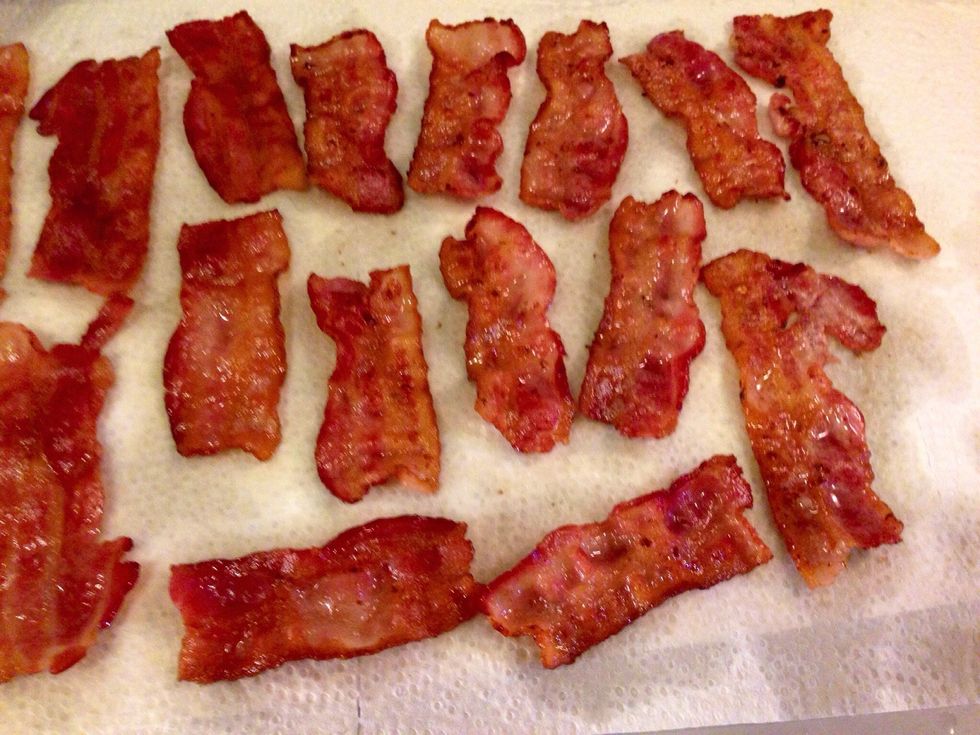 Let it dry on a kitchen towel BUT don't throw out the bacon grease you have in the pan!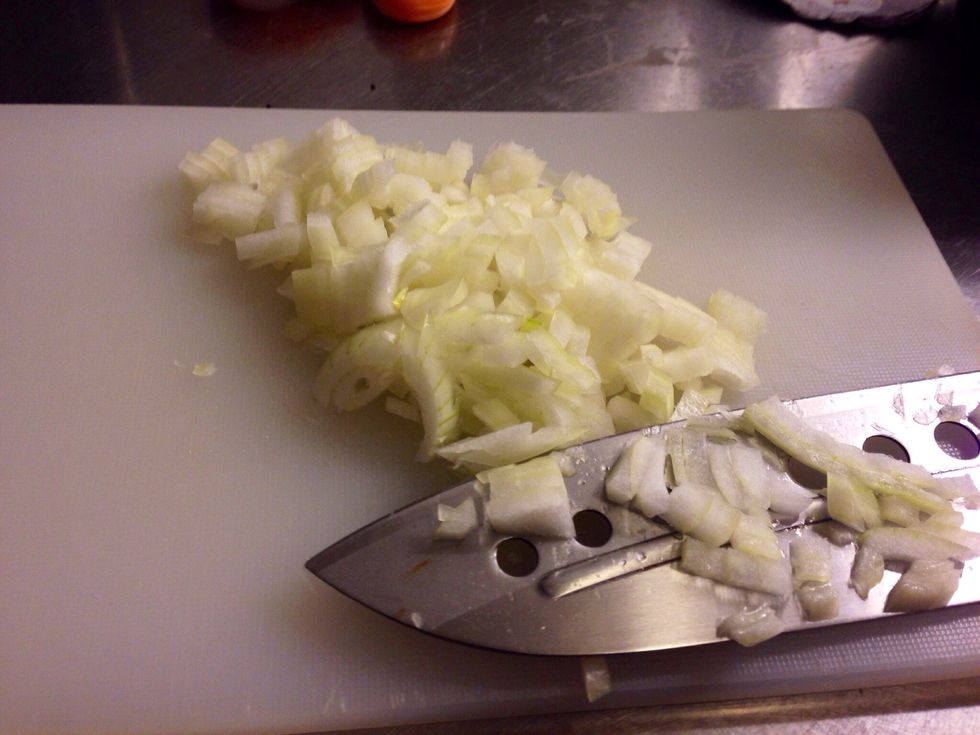 Dice the onion.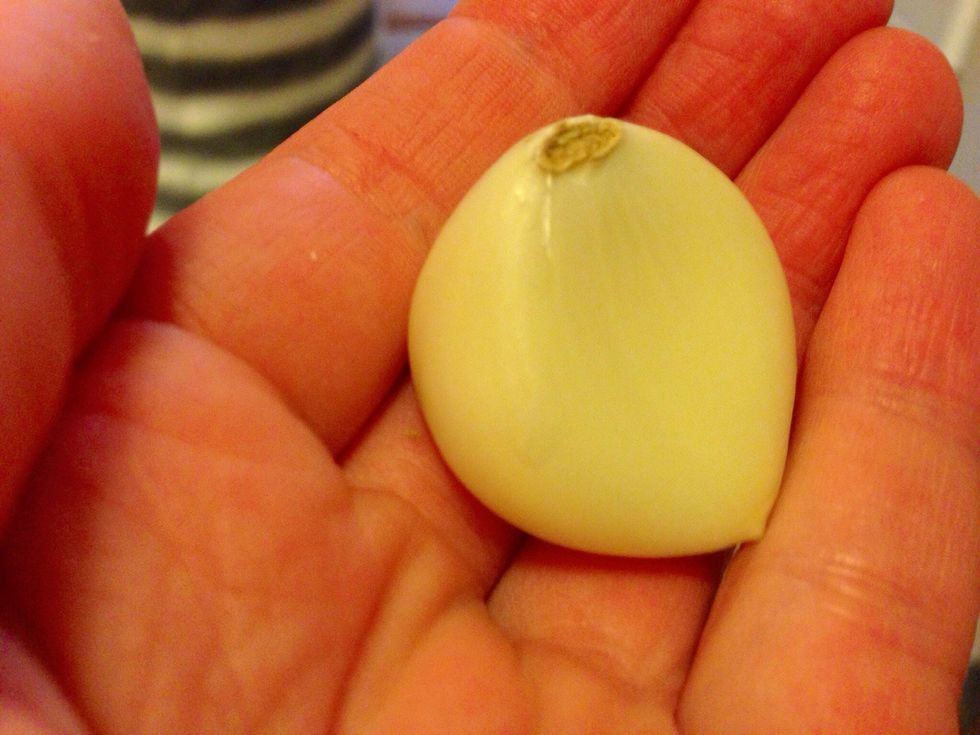 Chop the garlic (no after photo).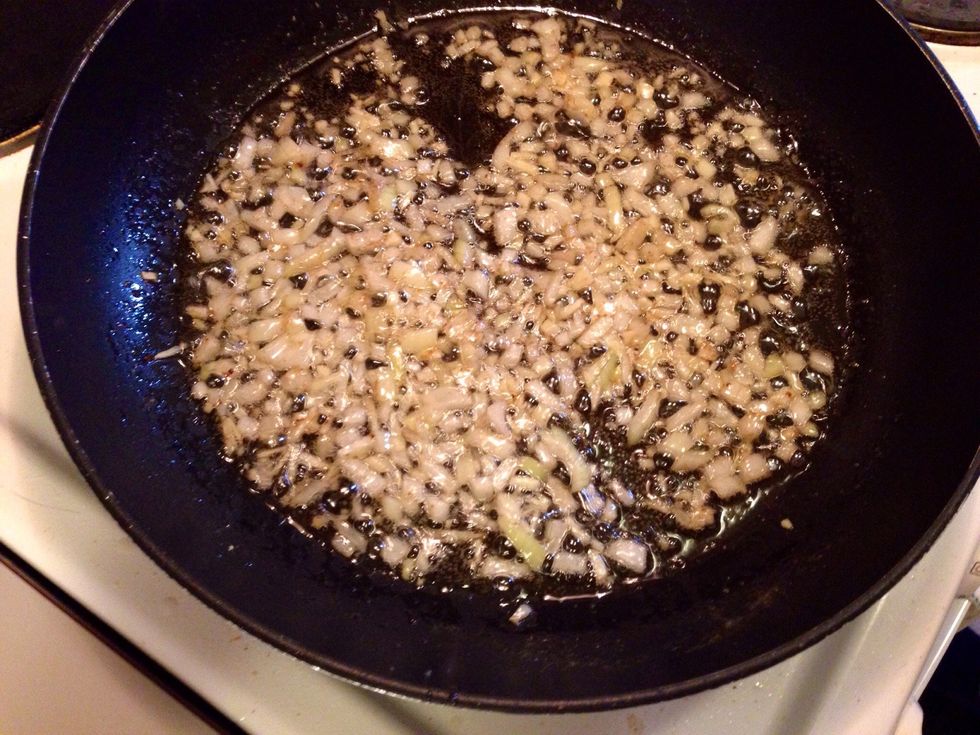 Fry the onion and garlic in the bacon grease, about 5 min.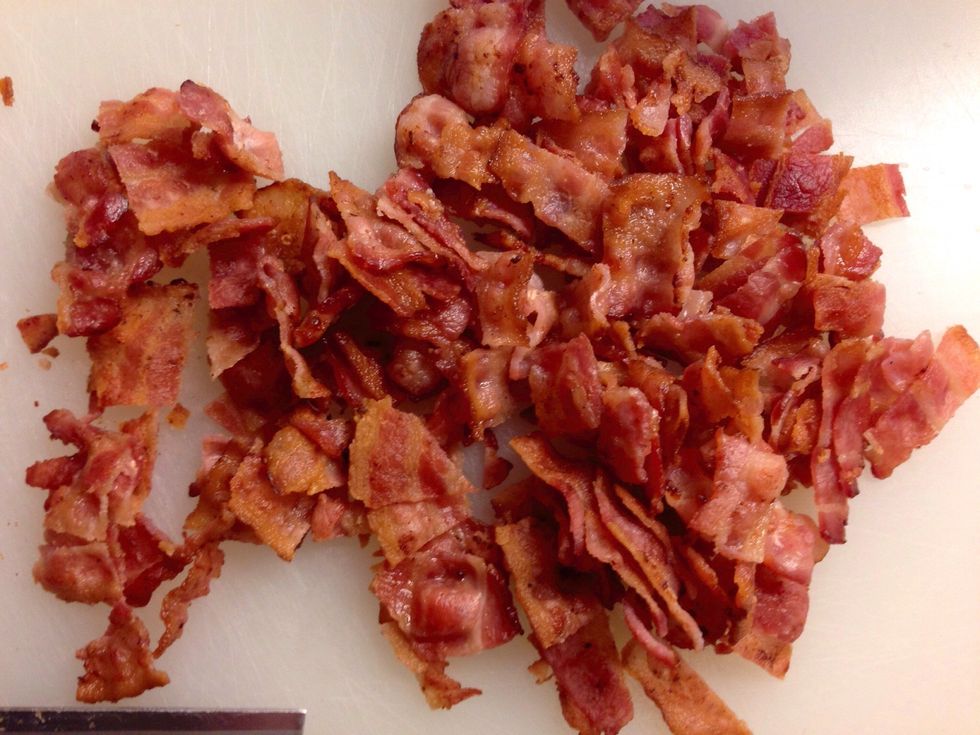 While so, chop the bacon.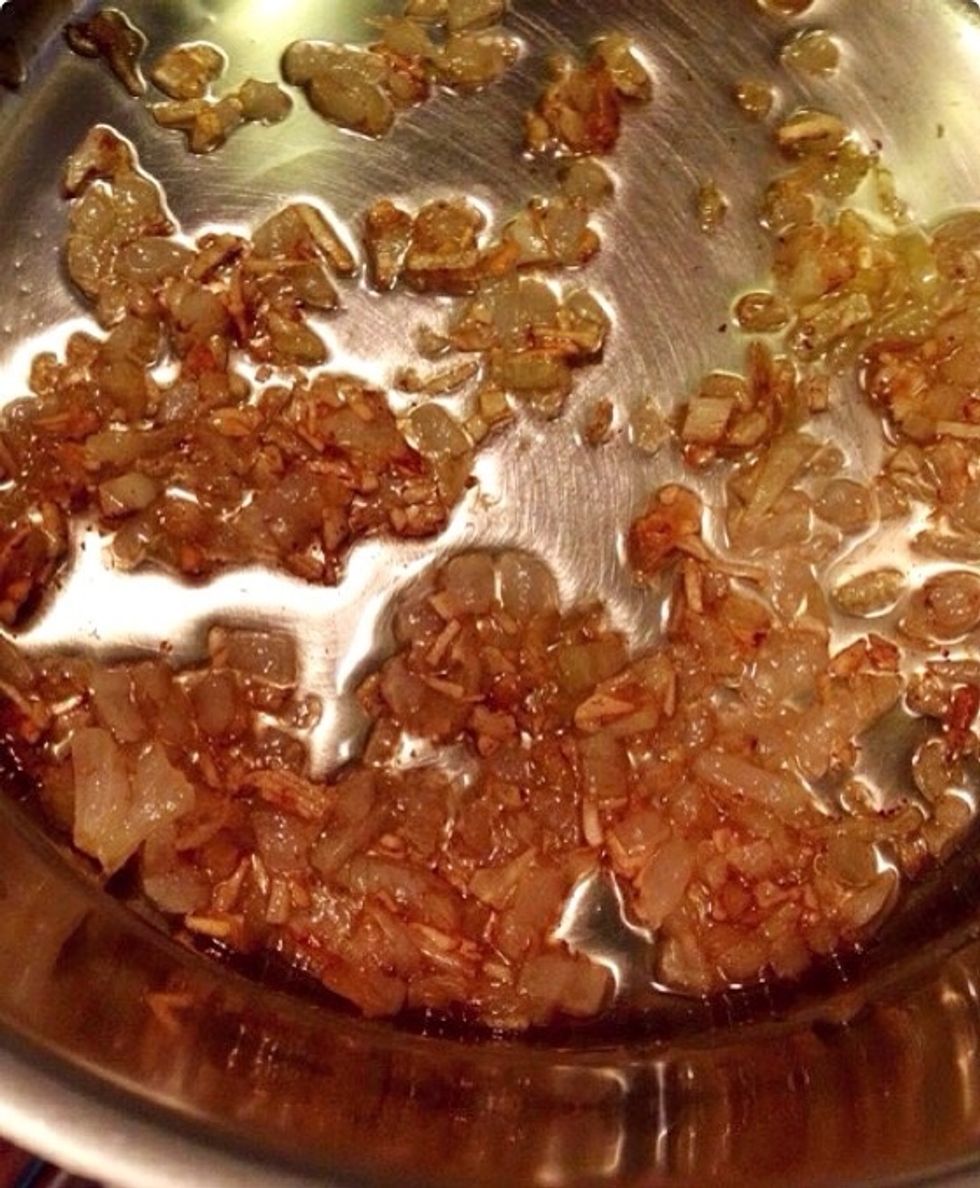 Move the onion and garlic to a pot.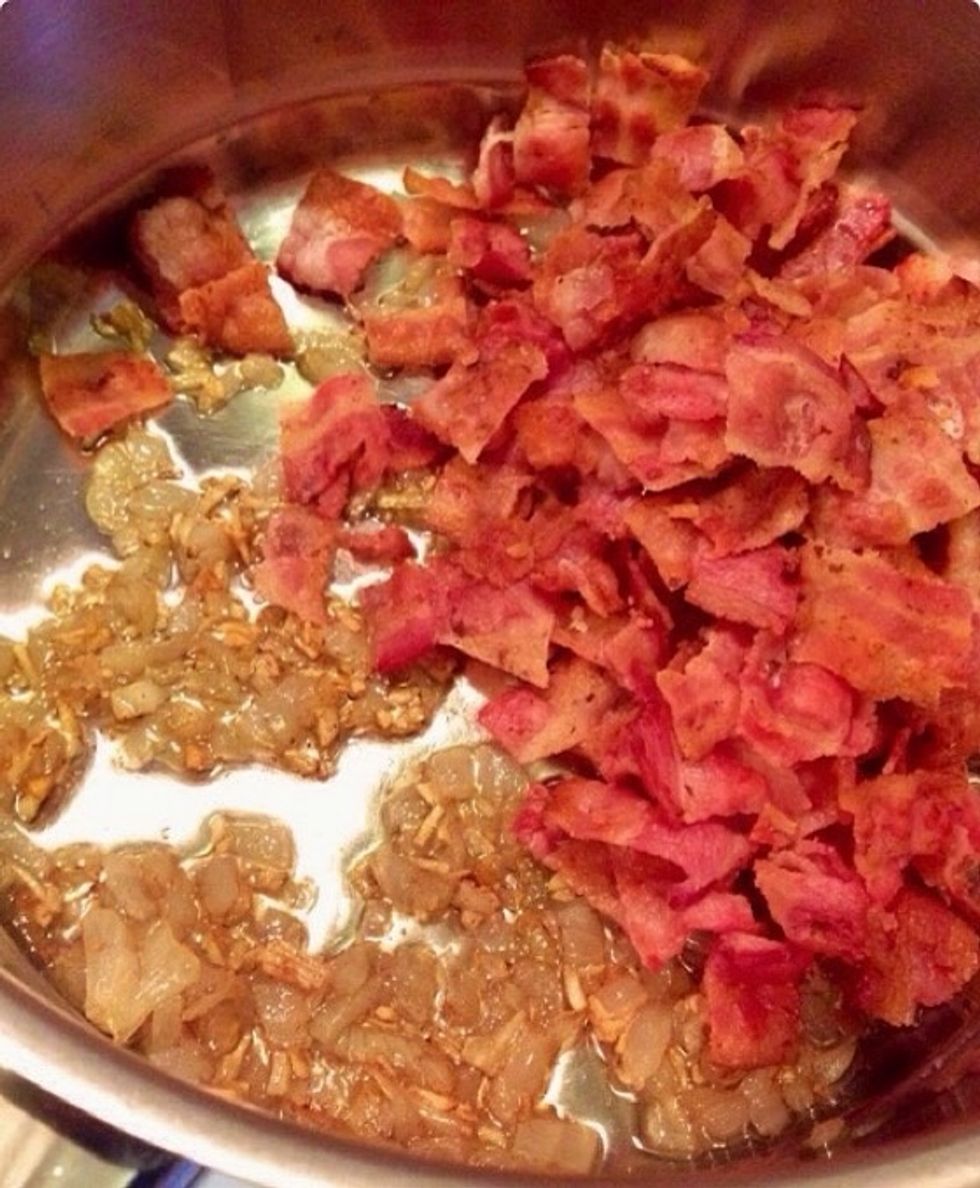 Blend in the bacon.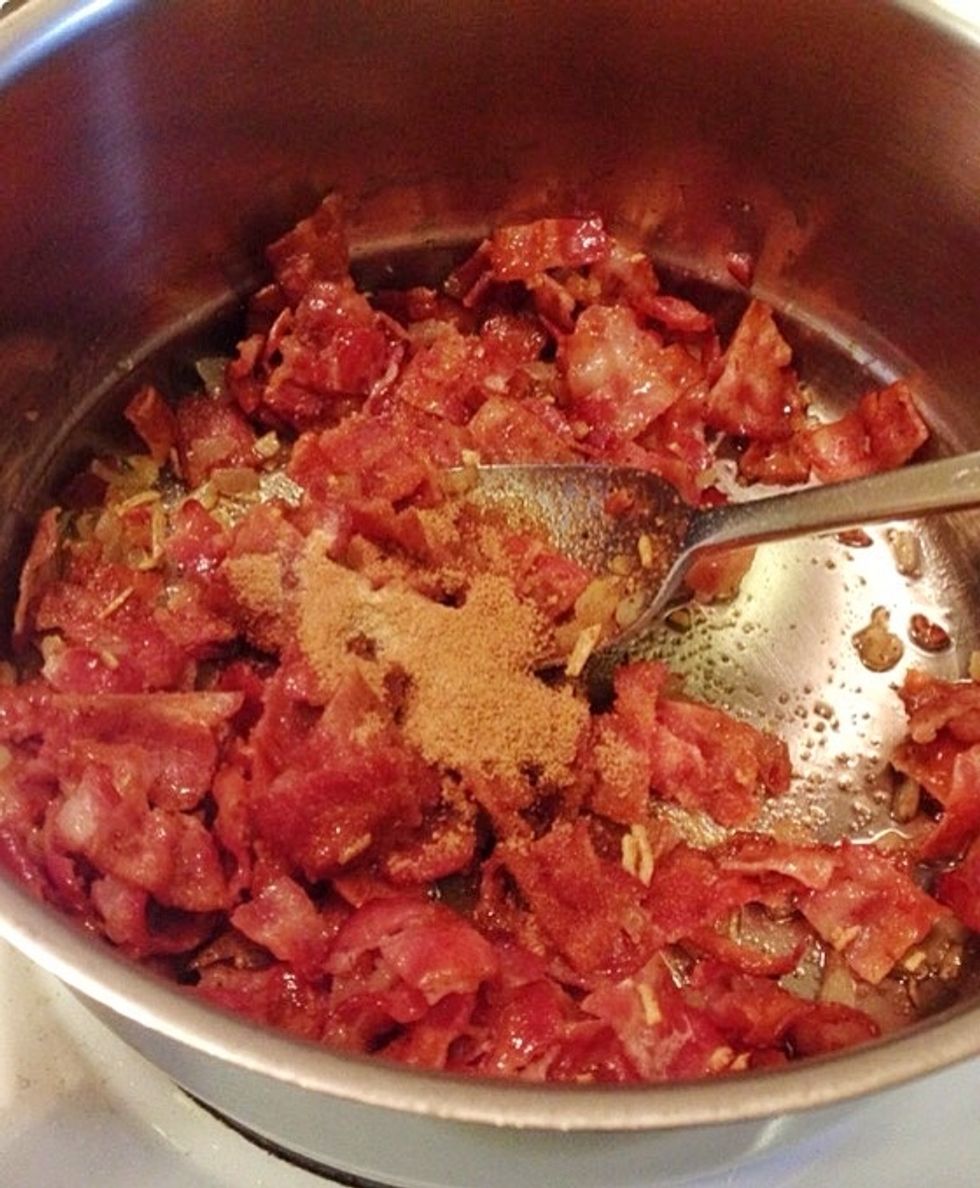 Add brown sugar..
..coffee..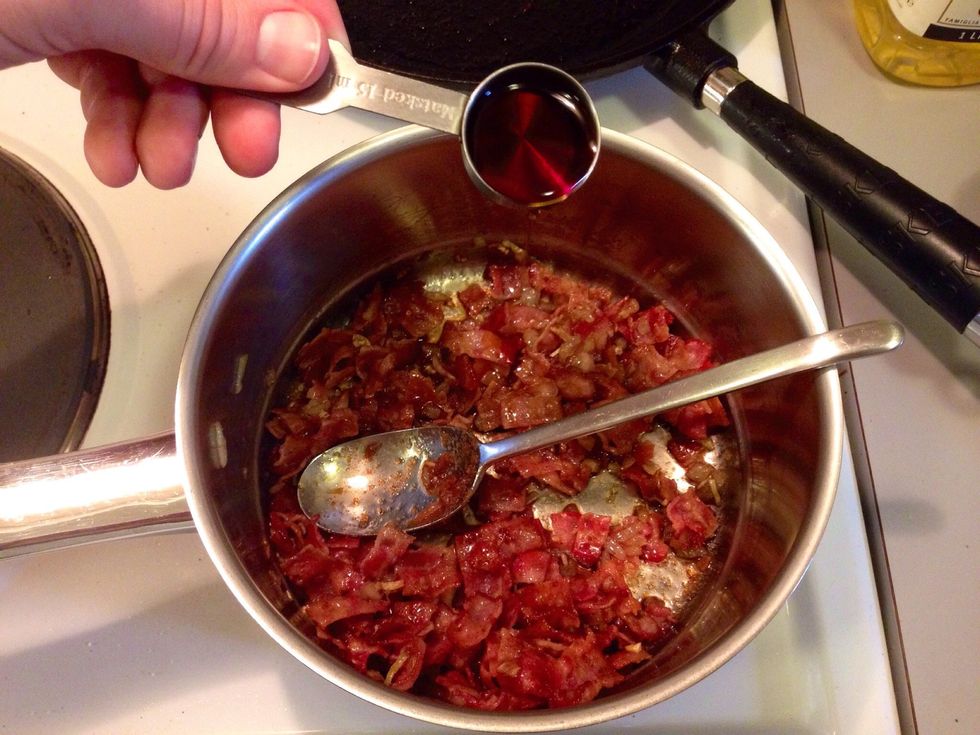 ..maple syrup (the real kind and not maple flavored pancake syrup).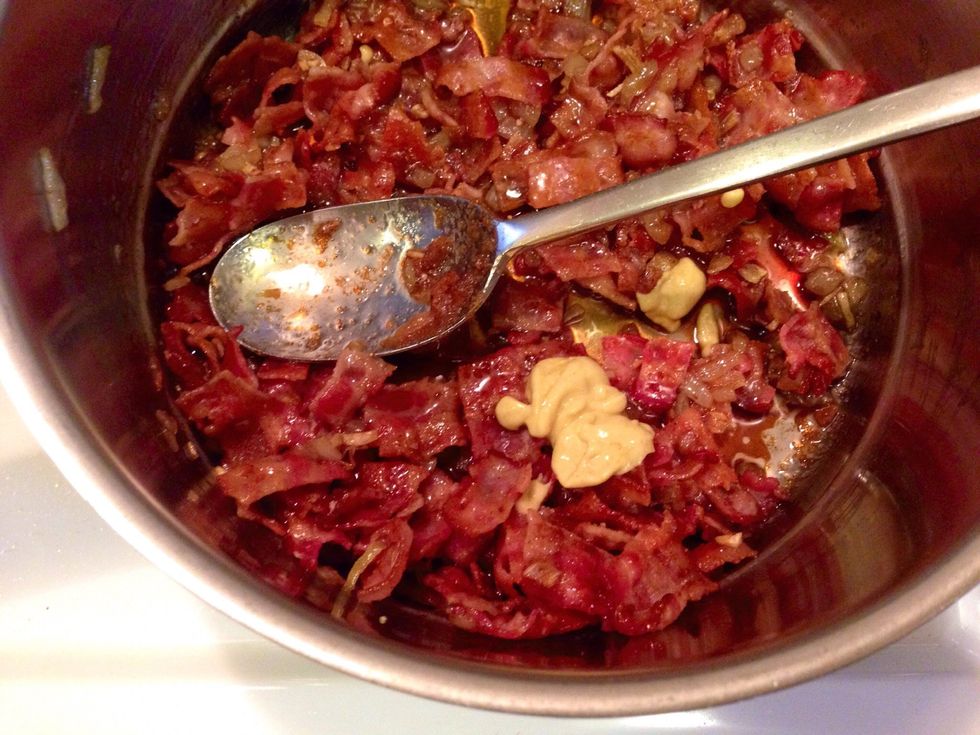 ..dijon mustard and balsamic vinegar.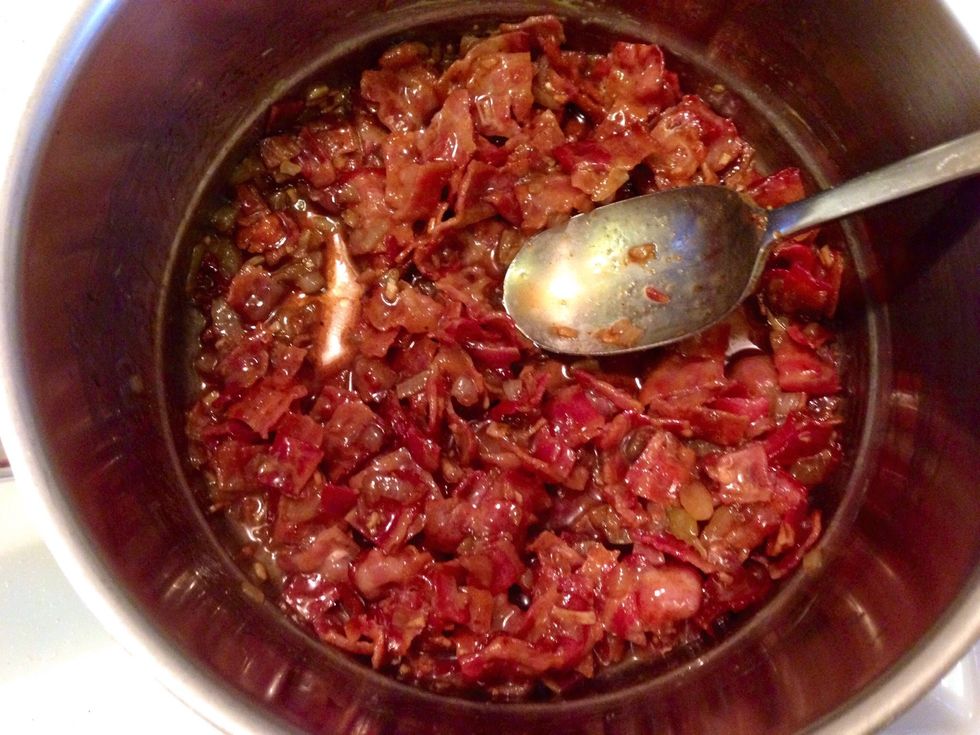 Stir. Simmer for up to 30 min or until it thickens. Stir every once in a while so it doesn't burn.
While the chutney is simmering sterilize the jars by putting them in a bowl with boiling water.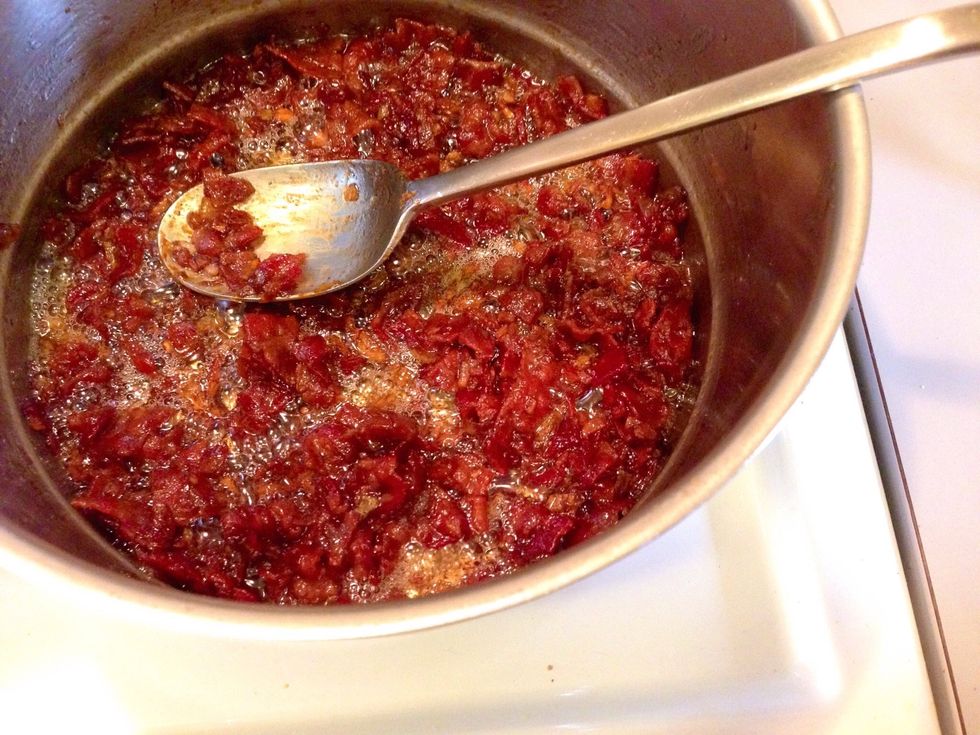 This is after about 20 min. If it gets too thick add some water 😀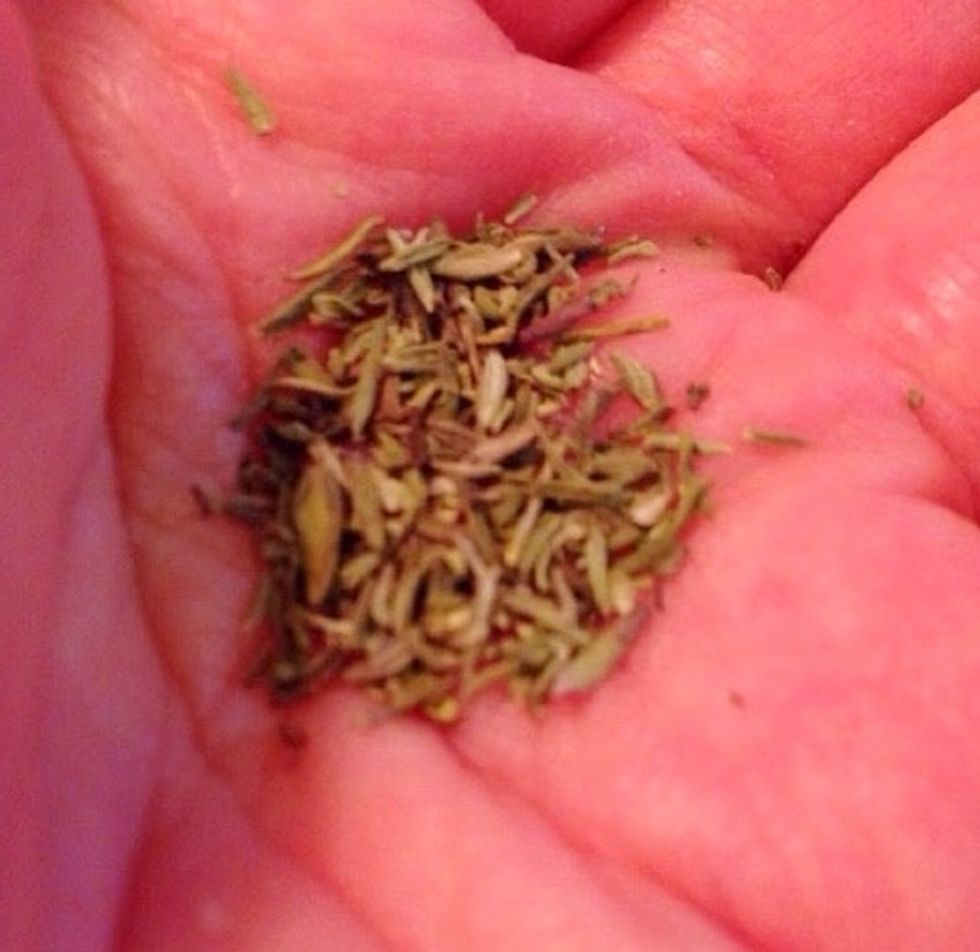 Season with salt, pepper and dried thyme.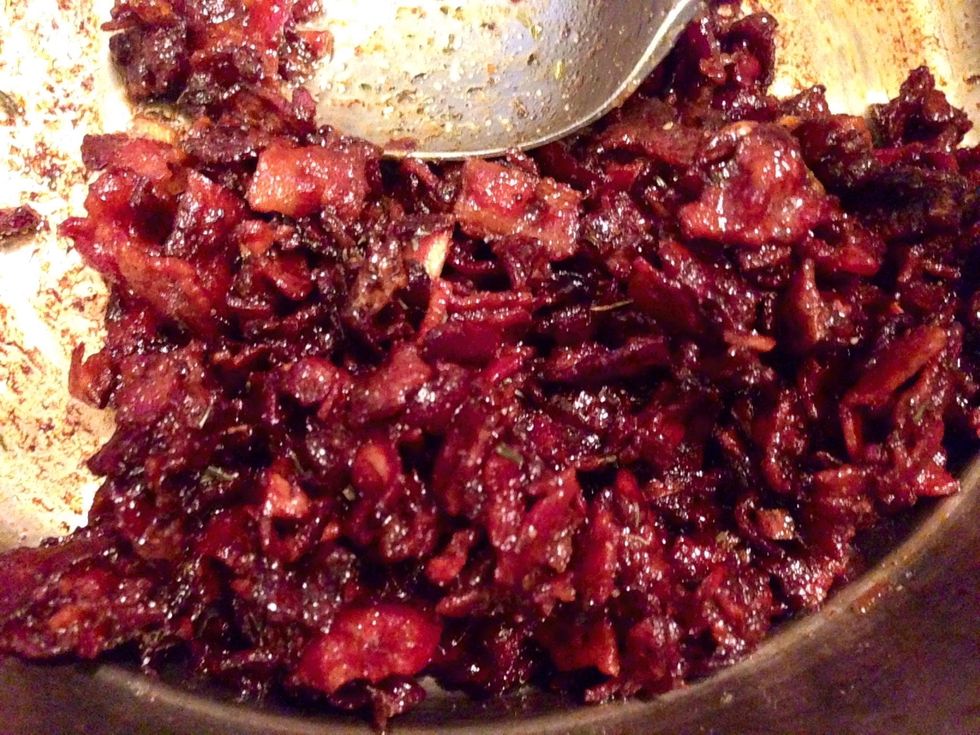 Stir..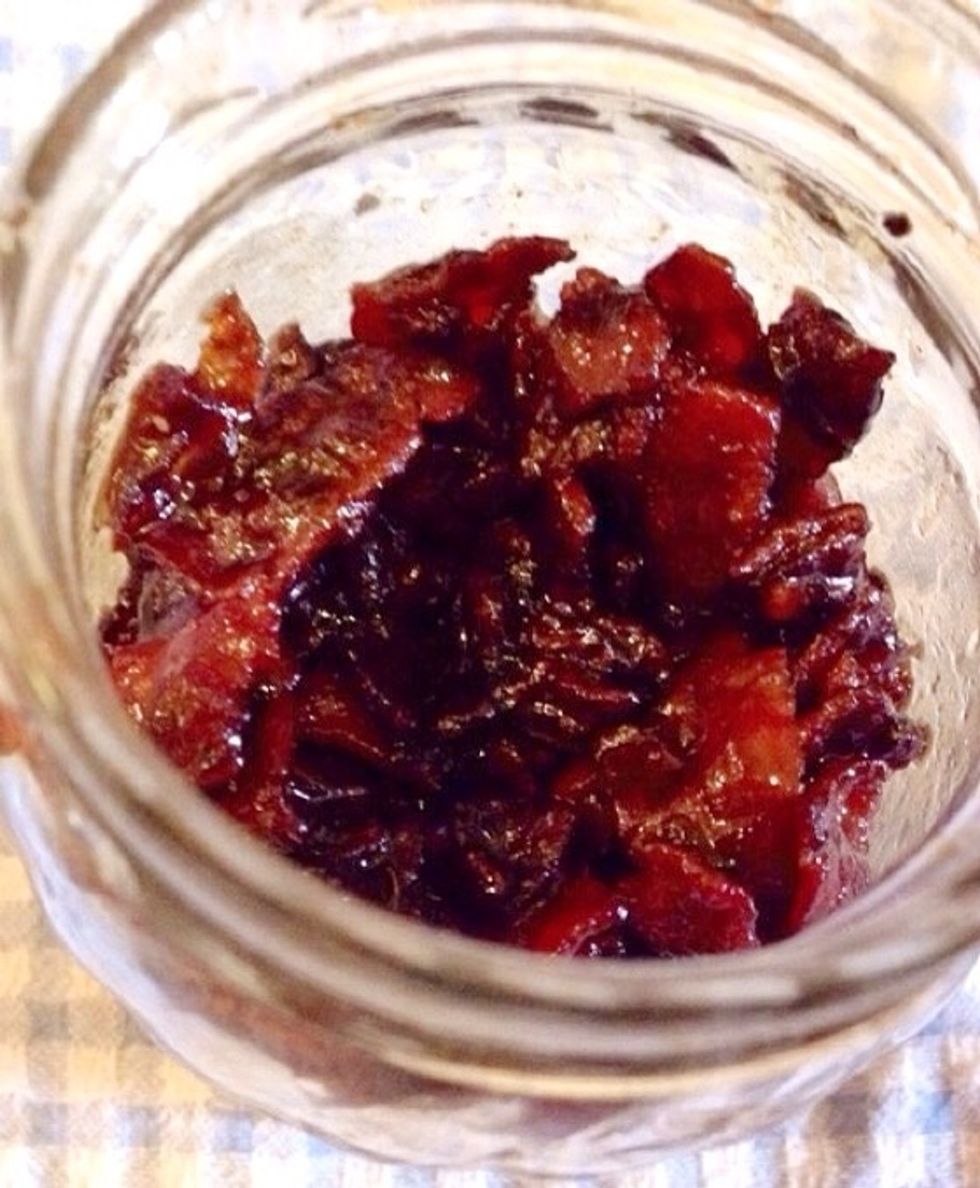 ..and put in jars.
If you prefer a less "chunky" chutney you can mix it using a hand blender once it's cold.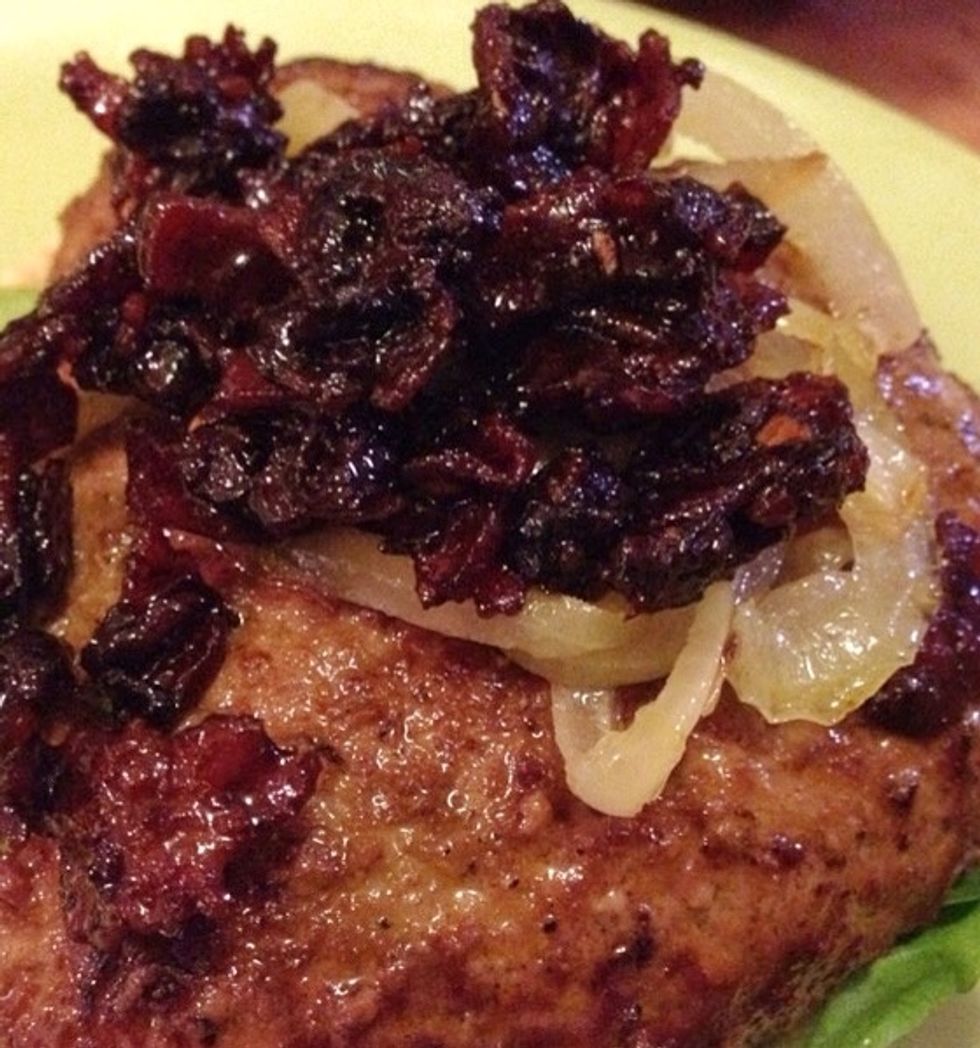 Top your burger with the chutney!
Enjoy!
450.0g Bacon
1/2 Onion
3.0 Garlic cloves
2.0Tbsp Brown sugar
2.0Tbsp Coffee
2.0Tbsp Maple syrup
1/2tsp Balsamic vinegar
1/2tsp Dijon mustard
Karin Siöö
Lives in Sweden. Gets inspiration from trips, blogs & international students I meet at work.