How to make bacon burger turtles (sandwiches)
It's meat with meat in it that's wrapped in meat. You eat it. What's so hard to understand. Go make this. 😏
245
1.Mix together: Hamburger, Cheese, Chopped onion,Spices 2.Make four 1/4 pound patties 3.Cross weave four strips of bacon, placing a patty on the bacon's center.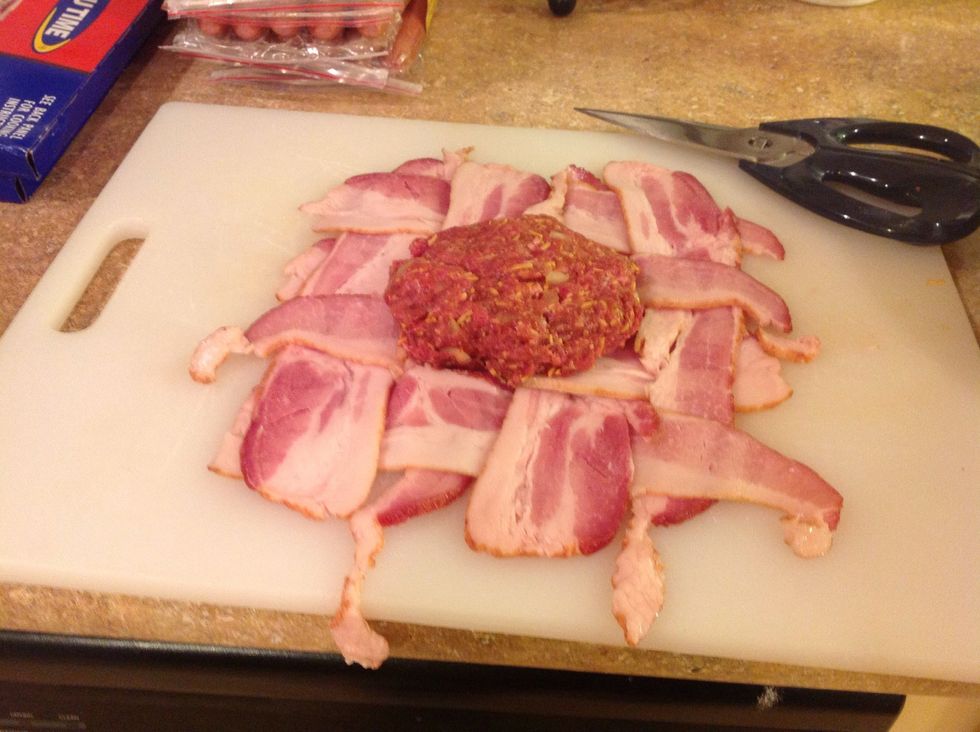 Here I used more that four slices, but I have come to find that four slices works best.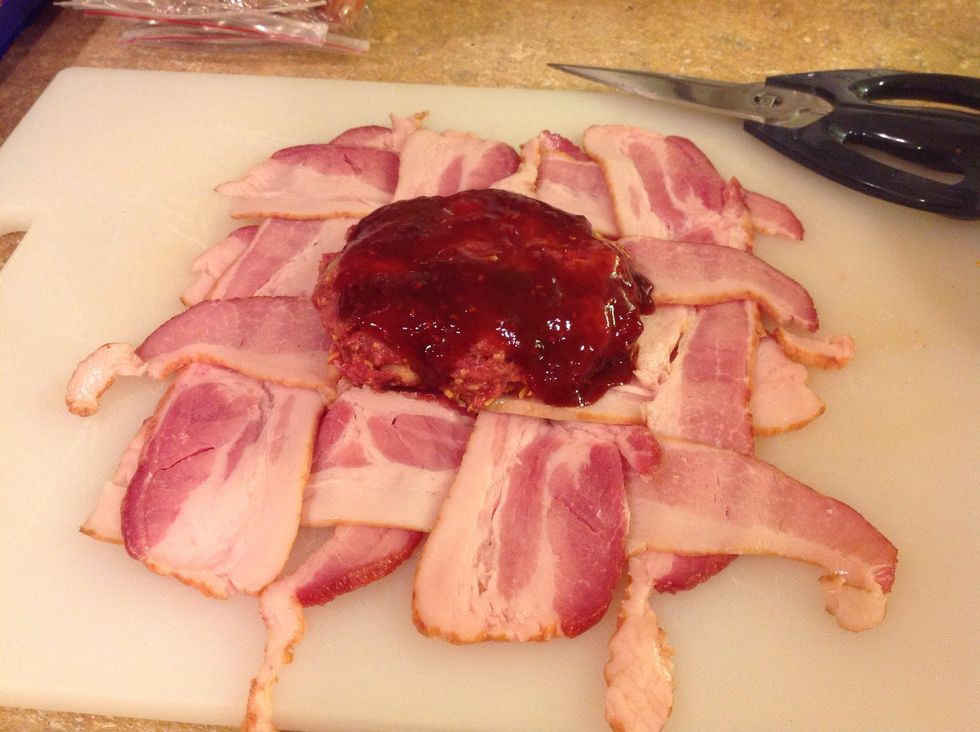 Mix together the preserves and BBQ sauce. Baste the hamburger meat. This will be done for each hamburger. You will also use this sauce for the outside before and during cooking.
Use 2 1/2 hotdogs for each turtle. (That's 5 halves of hotdogs.) place the hotdogs in the hamburger as above. Weave the rest of the bacon over the hamburger/hotdog combo. Hold in place with toothpicks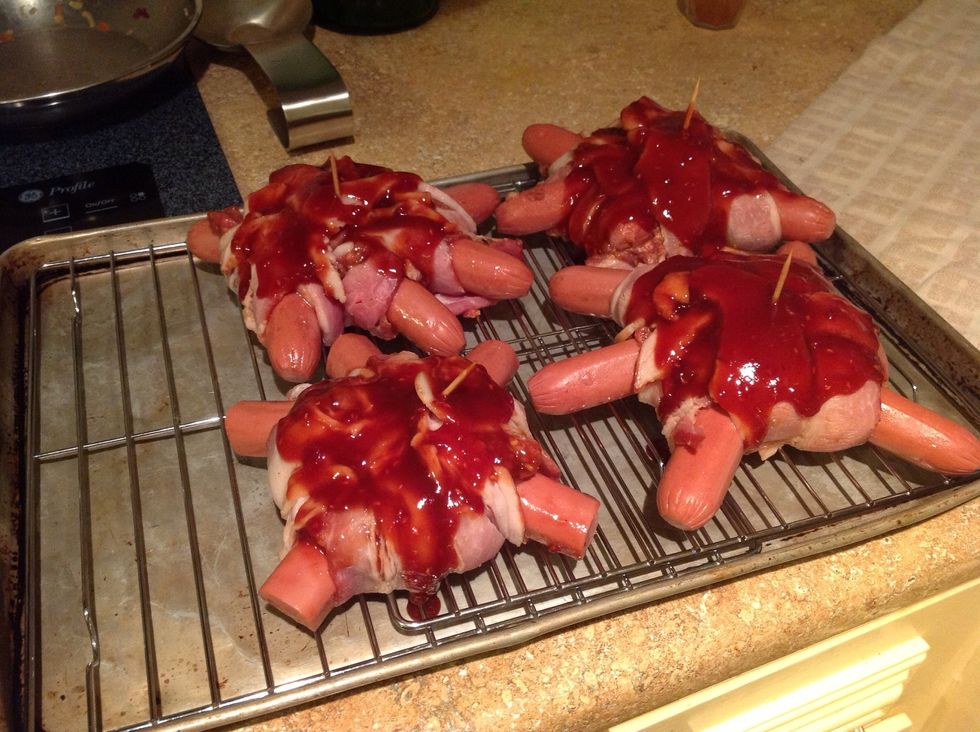 Preheat the oven to 400-425 degrees. Place the turtles on a rack and pan. Baste with the sauce and place in the oven.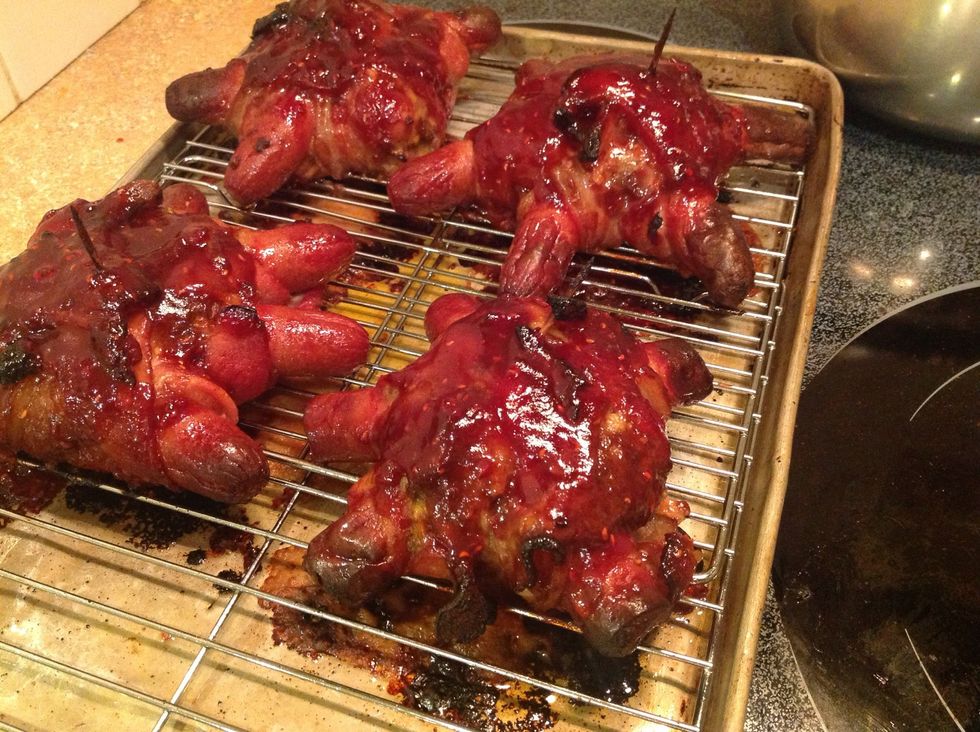 Cook until the meat reaches about 180 degrees. About half way through the cooking time pull out and baste again.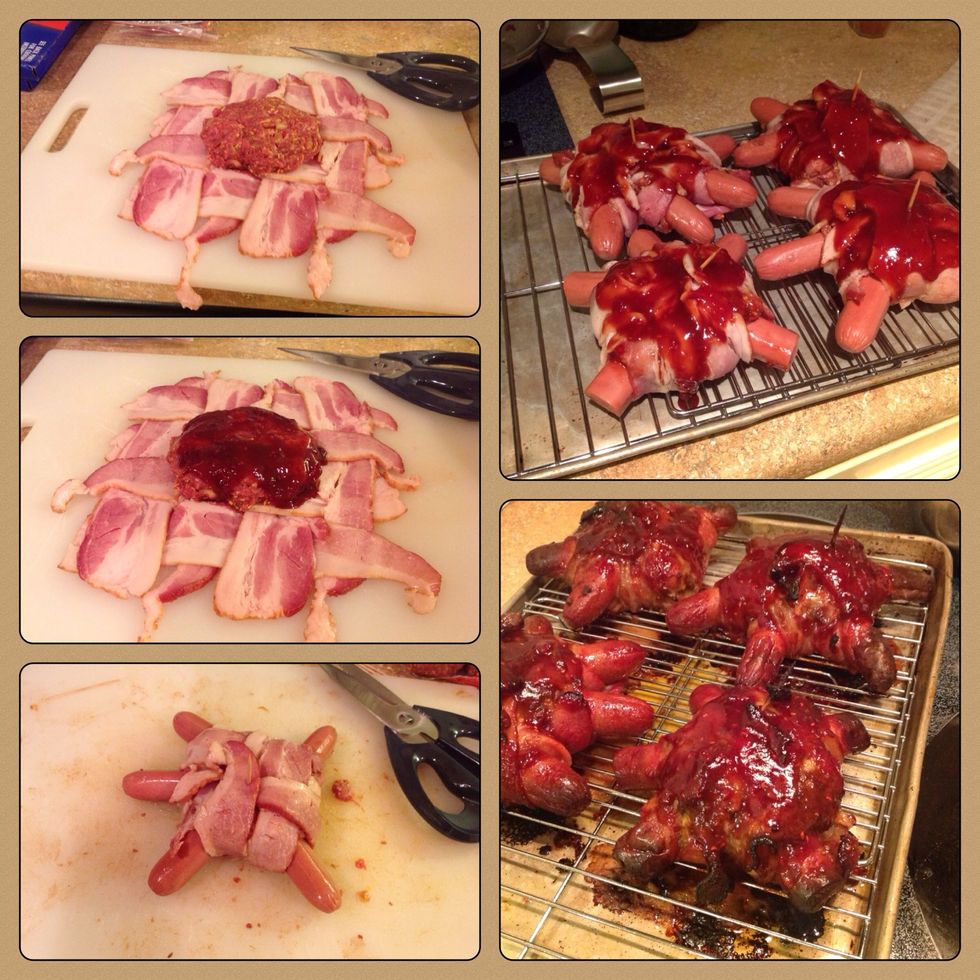 The final product can be eaten on a bun or as is. Enjoy your turtle-shaped meat, meat, meat sandwich.
1.0lb 85% lean ground beef
1.0 Onion
1.0c Cheddar cheese
16.0 Bacon slices
1/2tsp Salt
1/2tsp Chepotle
1/2tsp Onion powder
1/2tsp Garlic powder
1/2c Rasberry preserves
1/2c BBQ sauce
10.0 Hotdogs