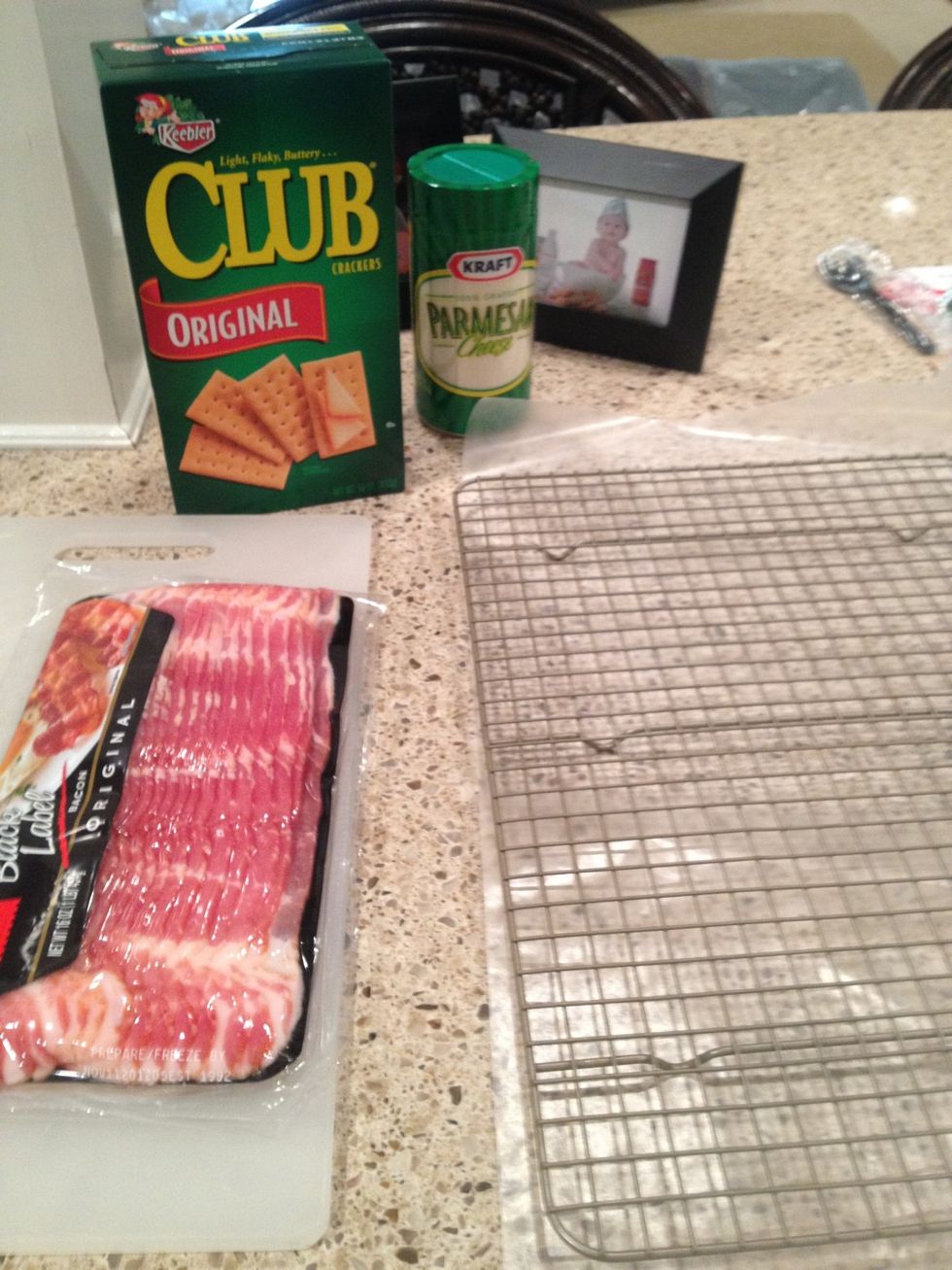 Assemble the necessary pieces.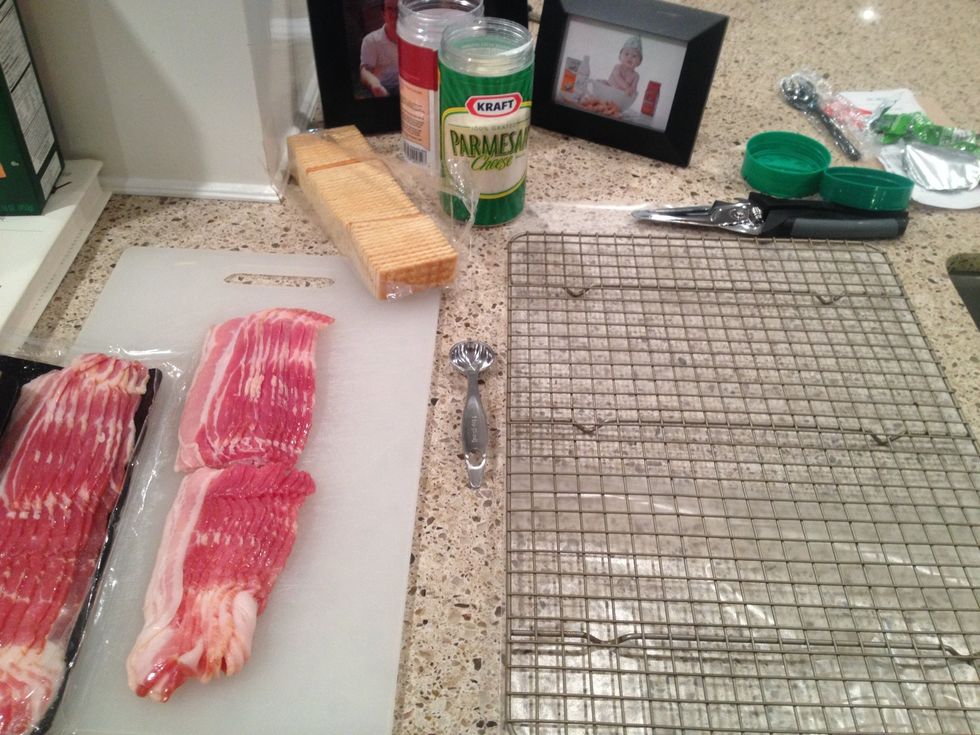 Prep: cut bacon in half, lay wax paper under grate, open parm (all the way), and open a sleeve of crackers.
Stretch the slices of halved bacon to lengthen and thin slightly. This helps it wrap better and cook evenly.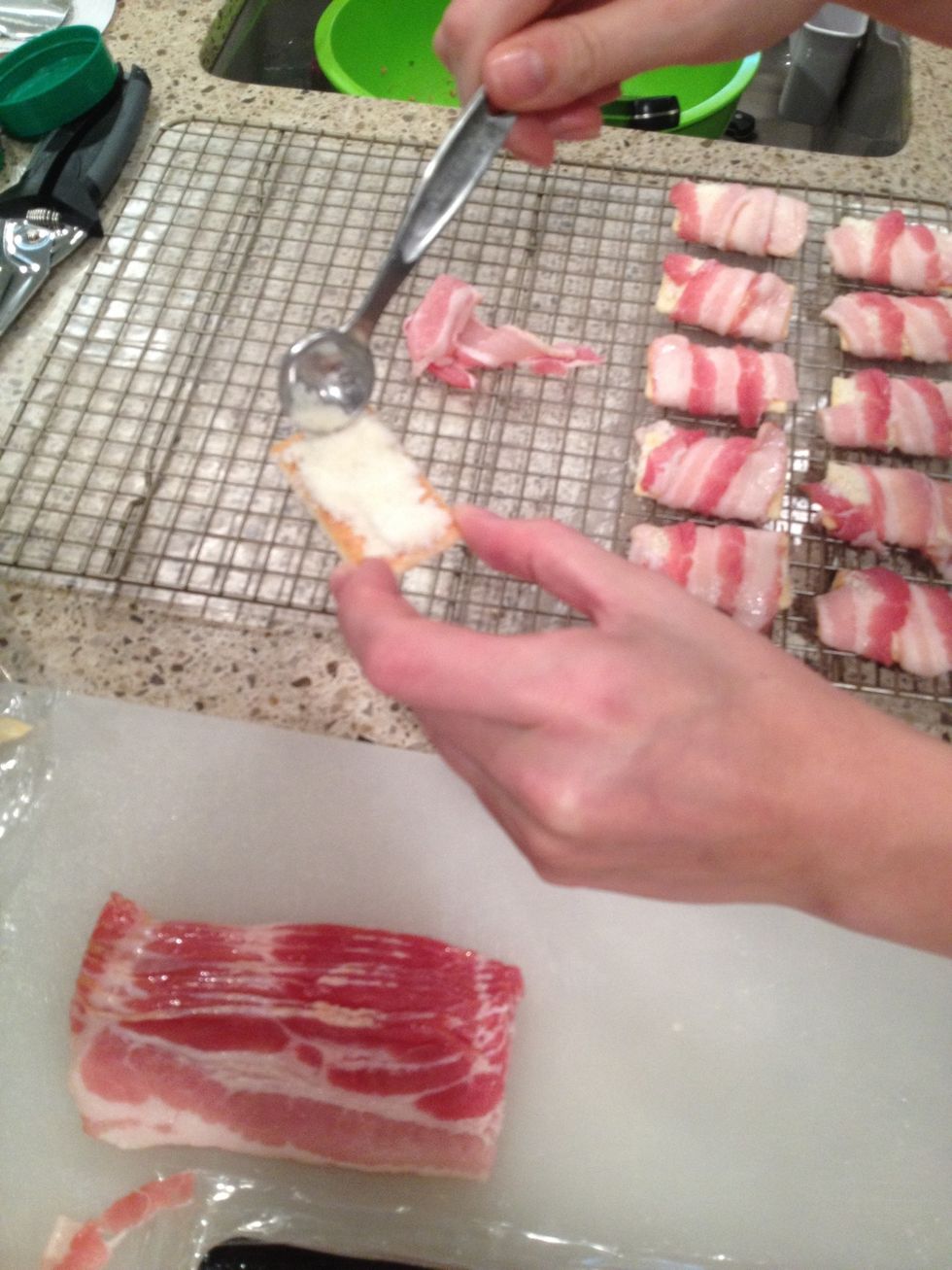 Using a teaspoon, spoon Parmesan onto a cracker.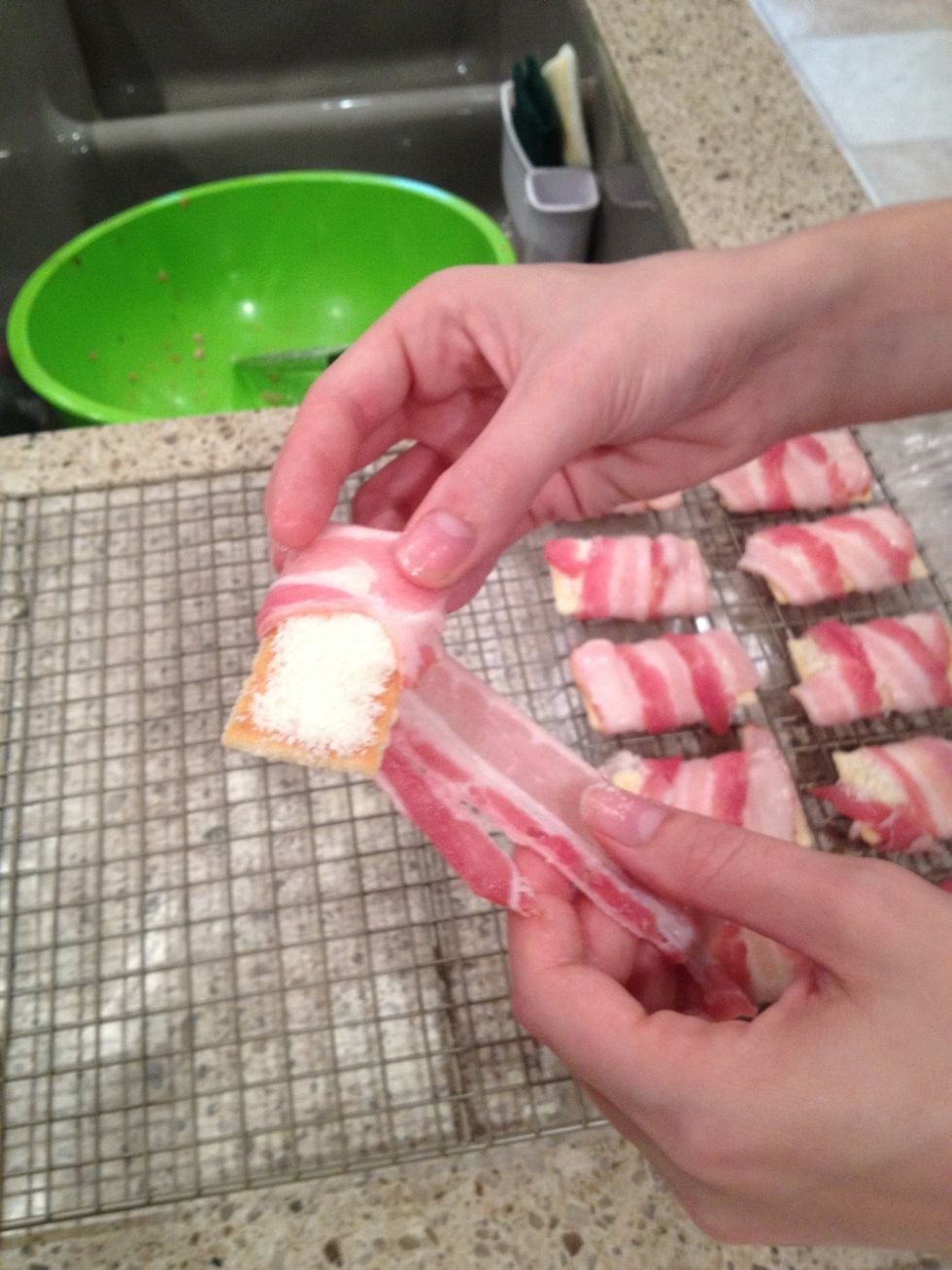 Wrap bacon around the cracker. Use your thumb to stabilize one side and wrap to the other end.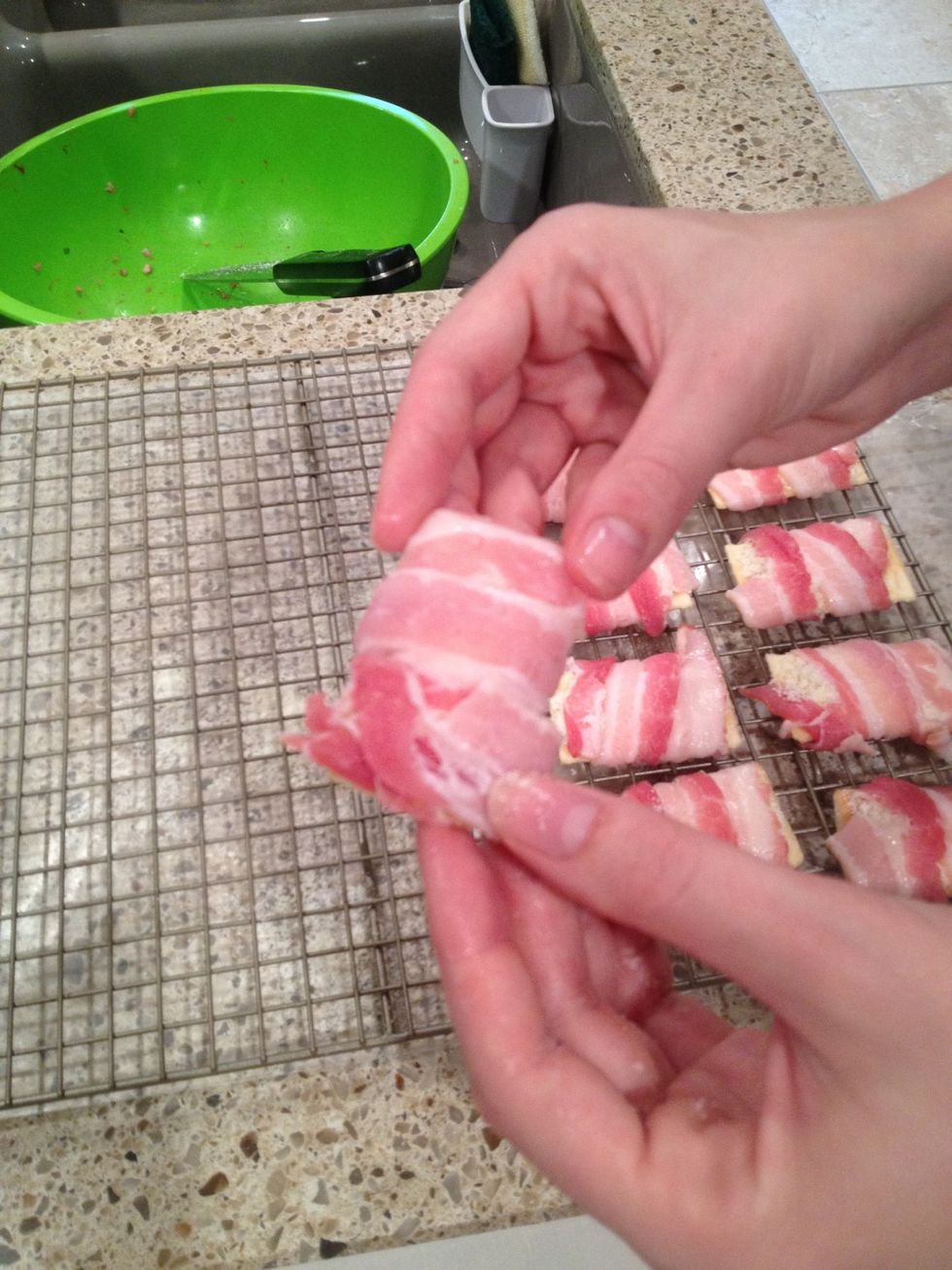 Make sure all of the cracker and cheese are covered. The bacon will shrink, and it prevents burnage.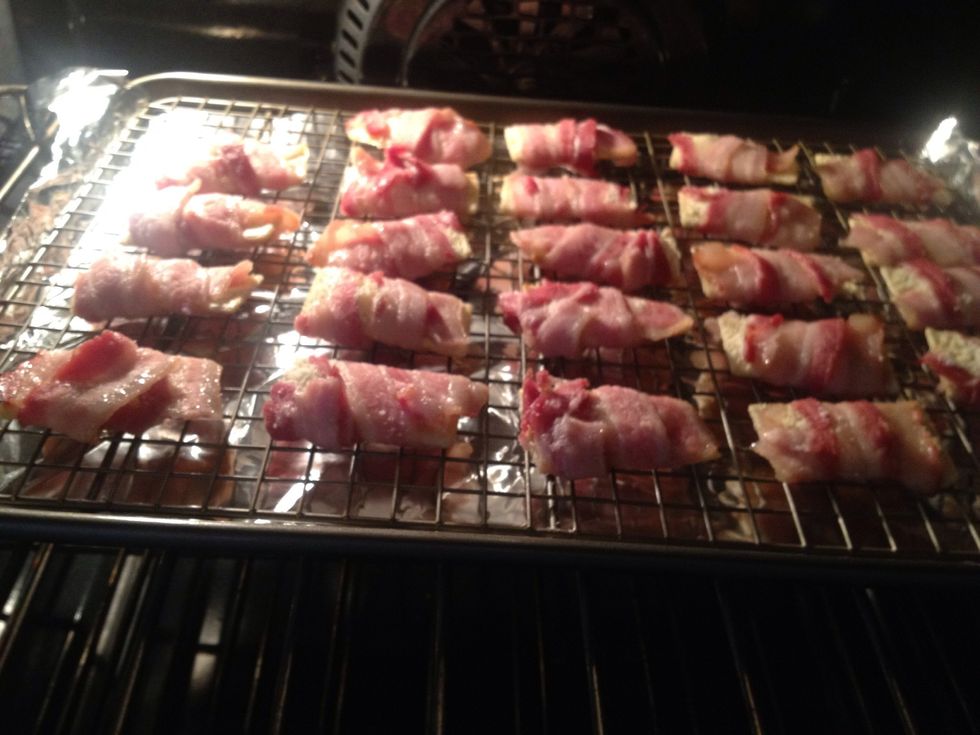 Put in a 250 degree F oven on a foil lined cookie sheet.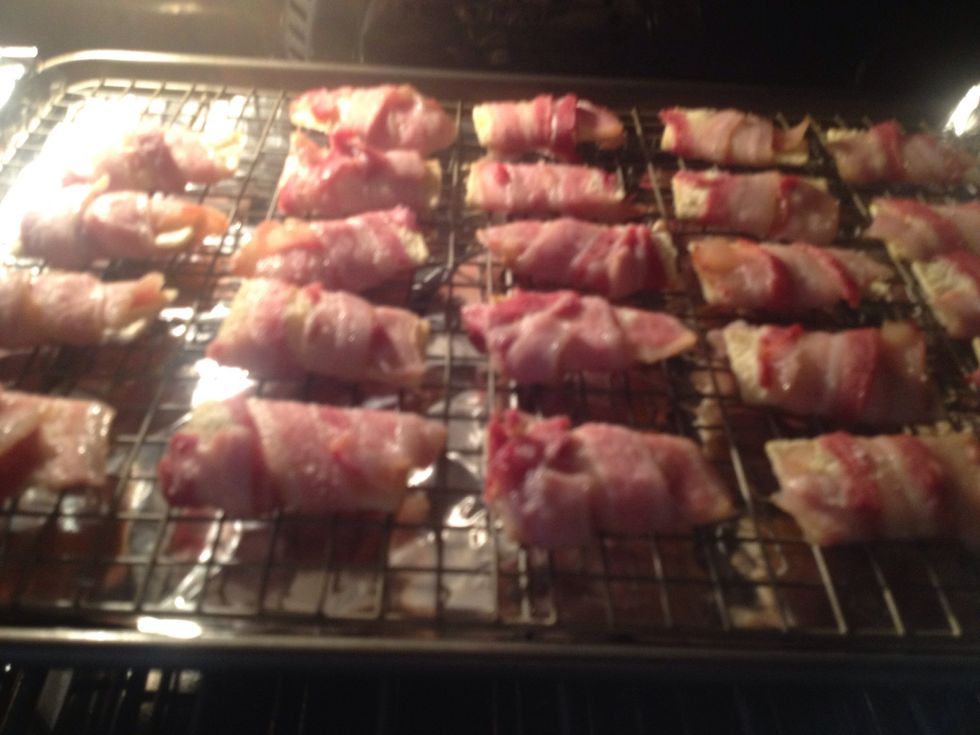 This is what it looks like after one hour. Bacon is cooking, but we are only half way through cooking time. I know the smell is tempting, but good things come to those who wait.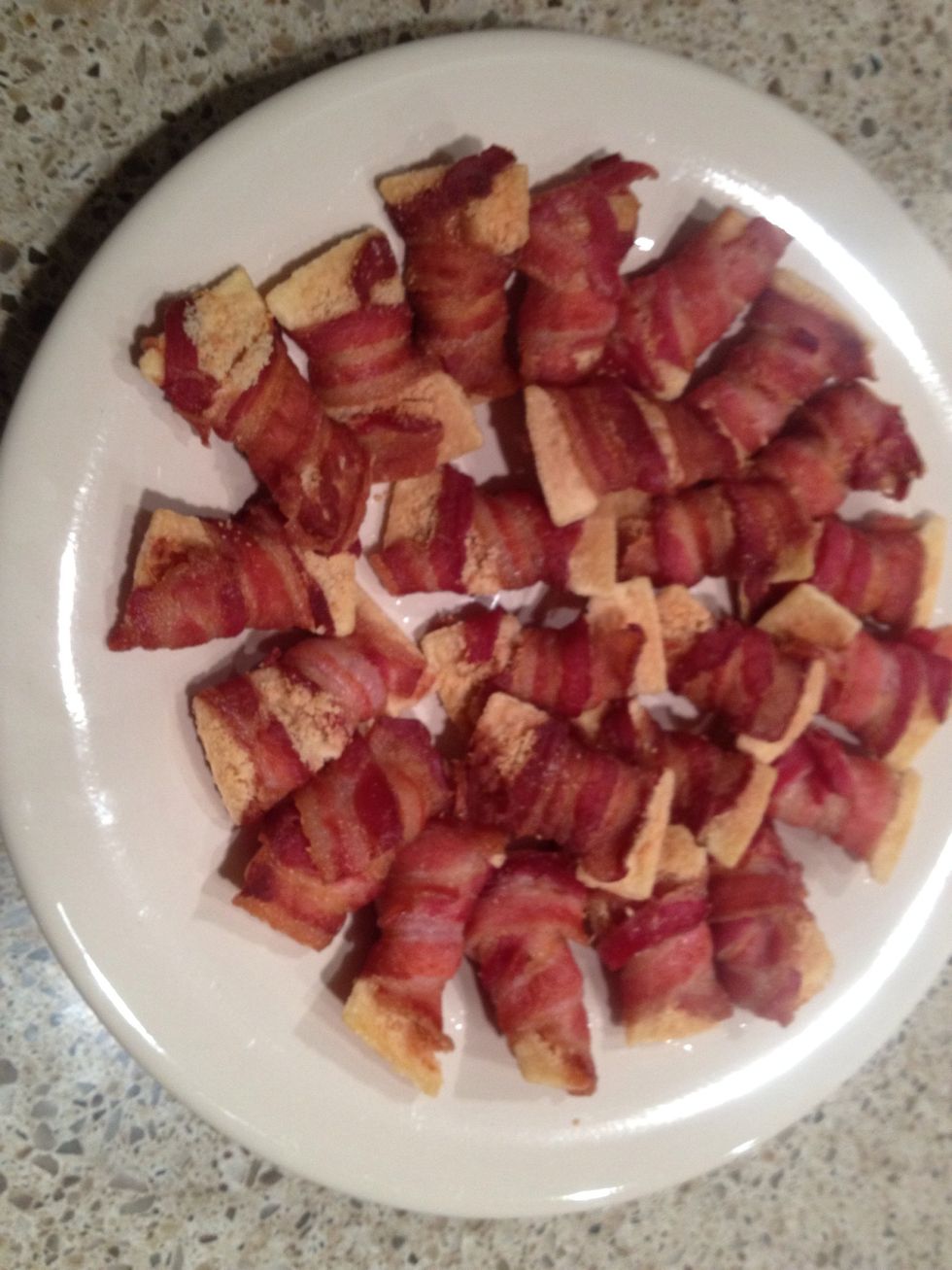 After a second hour, pull them out and they're ready to go!! They are as delicious as you would think!
I serve them on special occasions, and for special people!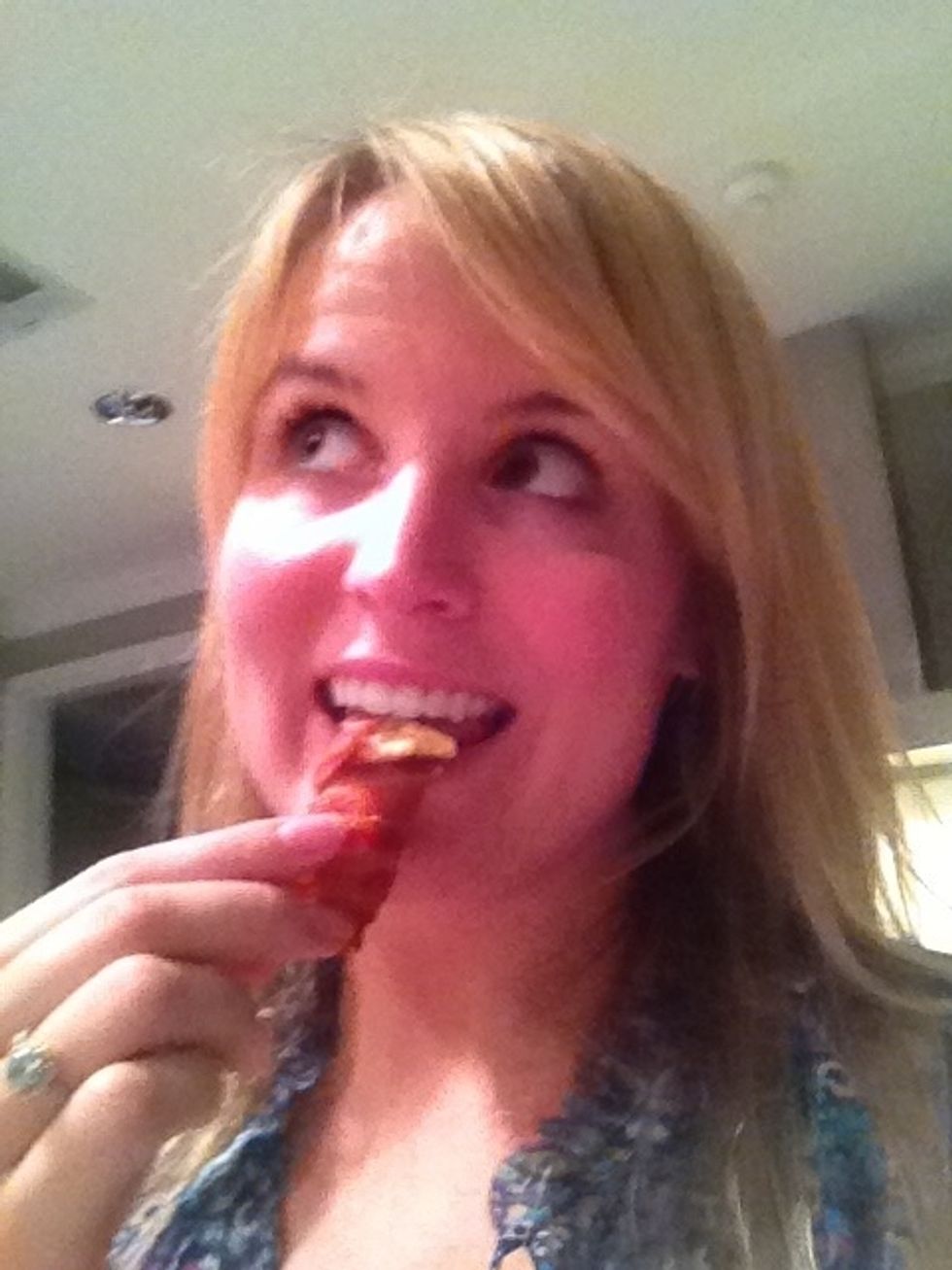 Yum!!
1.0 Package of regular sliced bacon (not thick)
1.0 can of grated Parmesan
1.0 sleeve of club crackers
A piece of wax paper
A foil lined baking sheet
Teaspoon
Brittney Muller
I am a Southern girl who loves to cook, is crazy in love with my husband, raising 3 amazing kids, and joyfully committed to serving God in all I do.