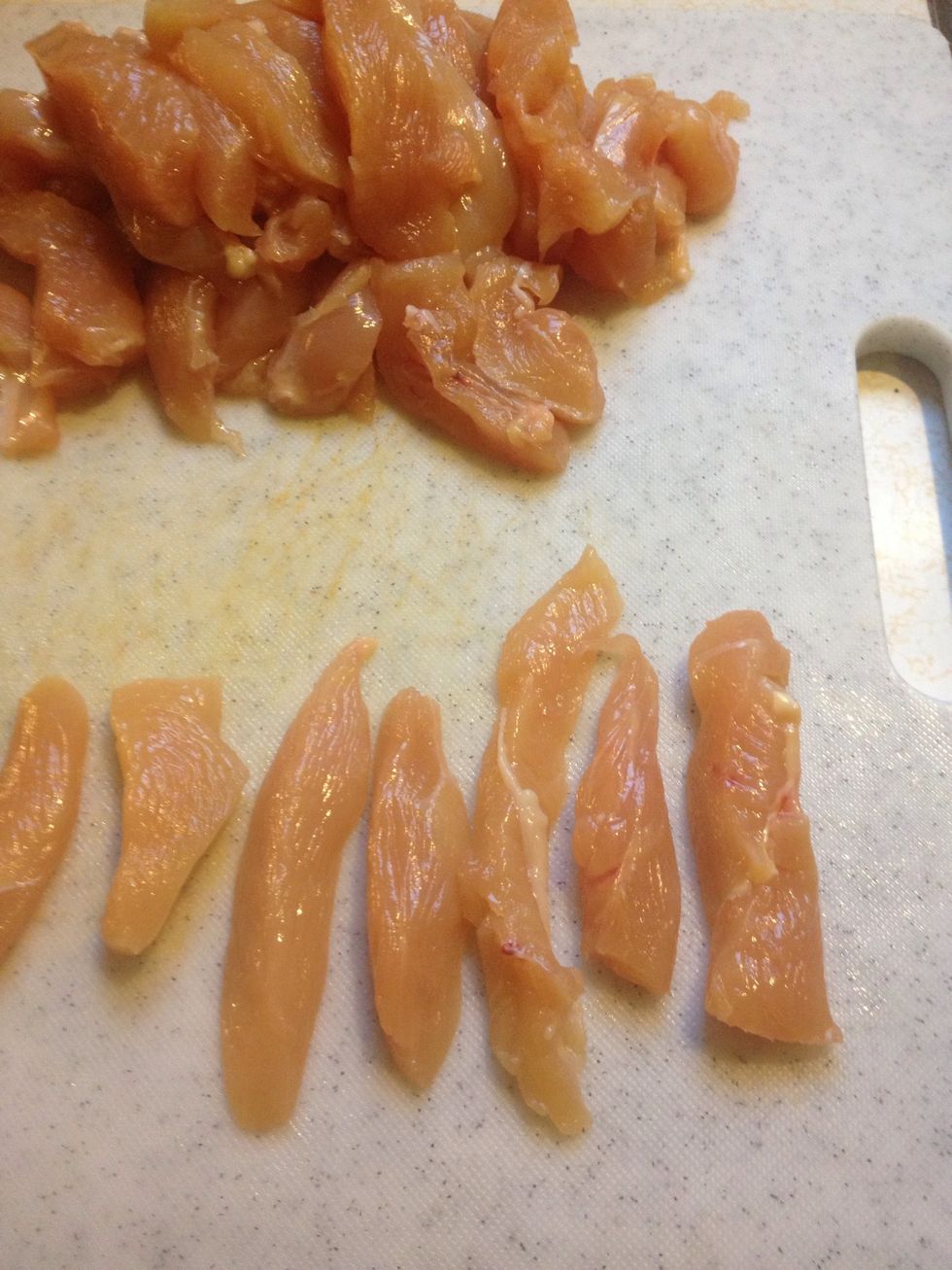 Cut chicken into thin slices about a half inch thick and 1-2 inches long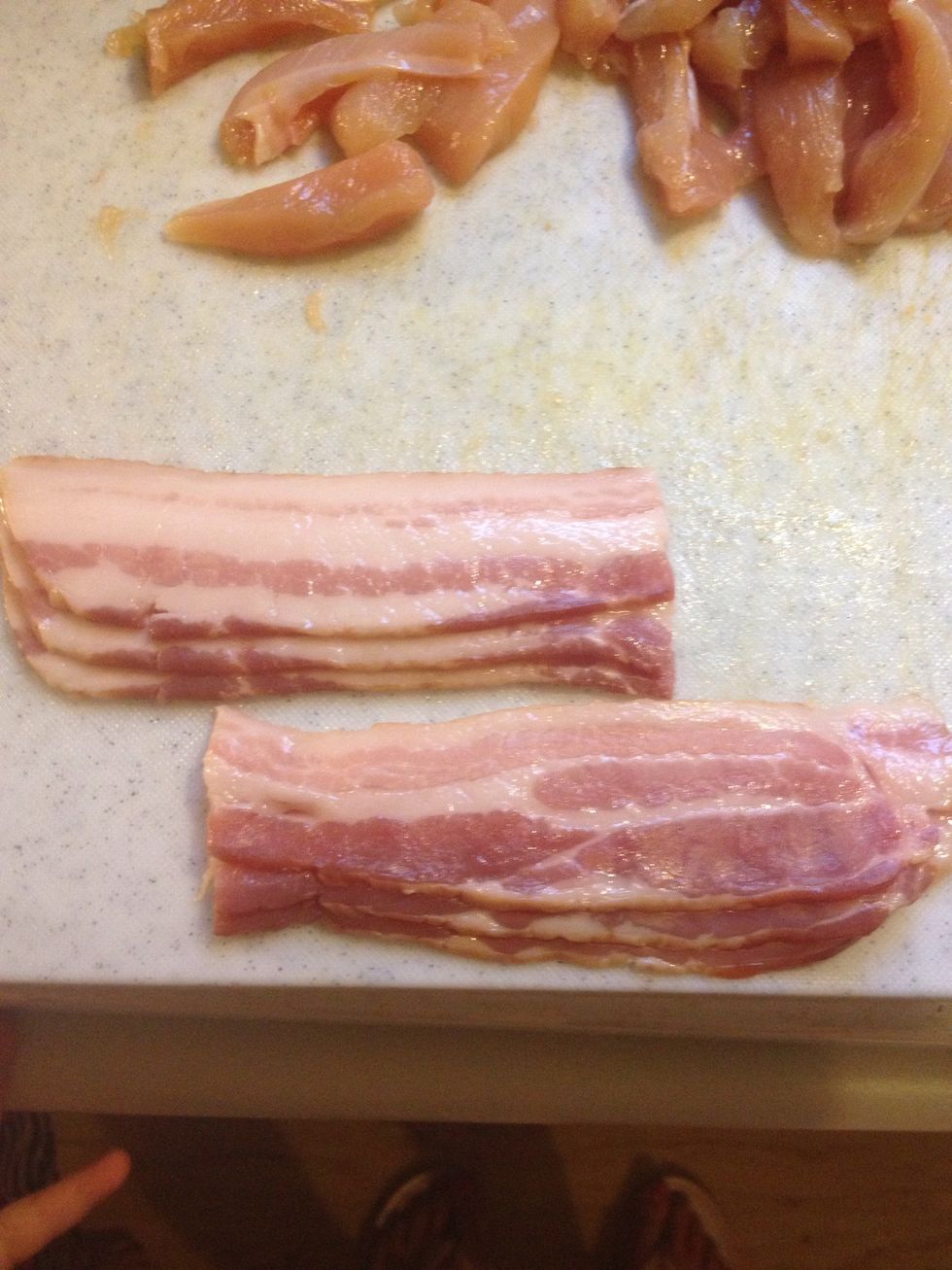 Cut bacon strips in half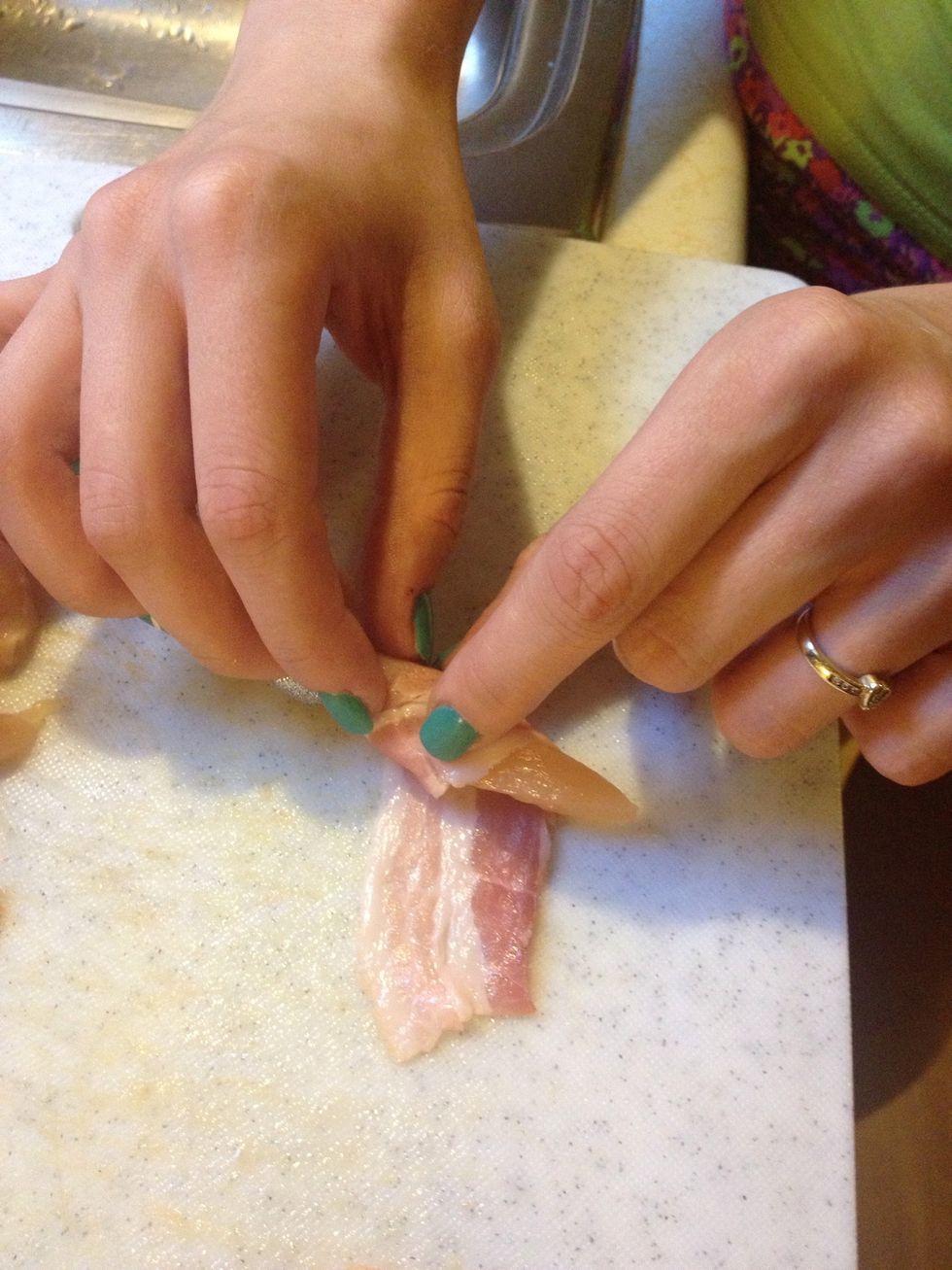 Wrap chicken in bacon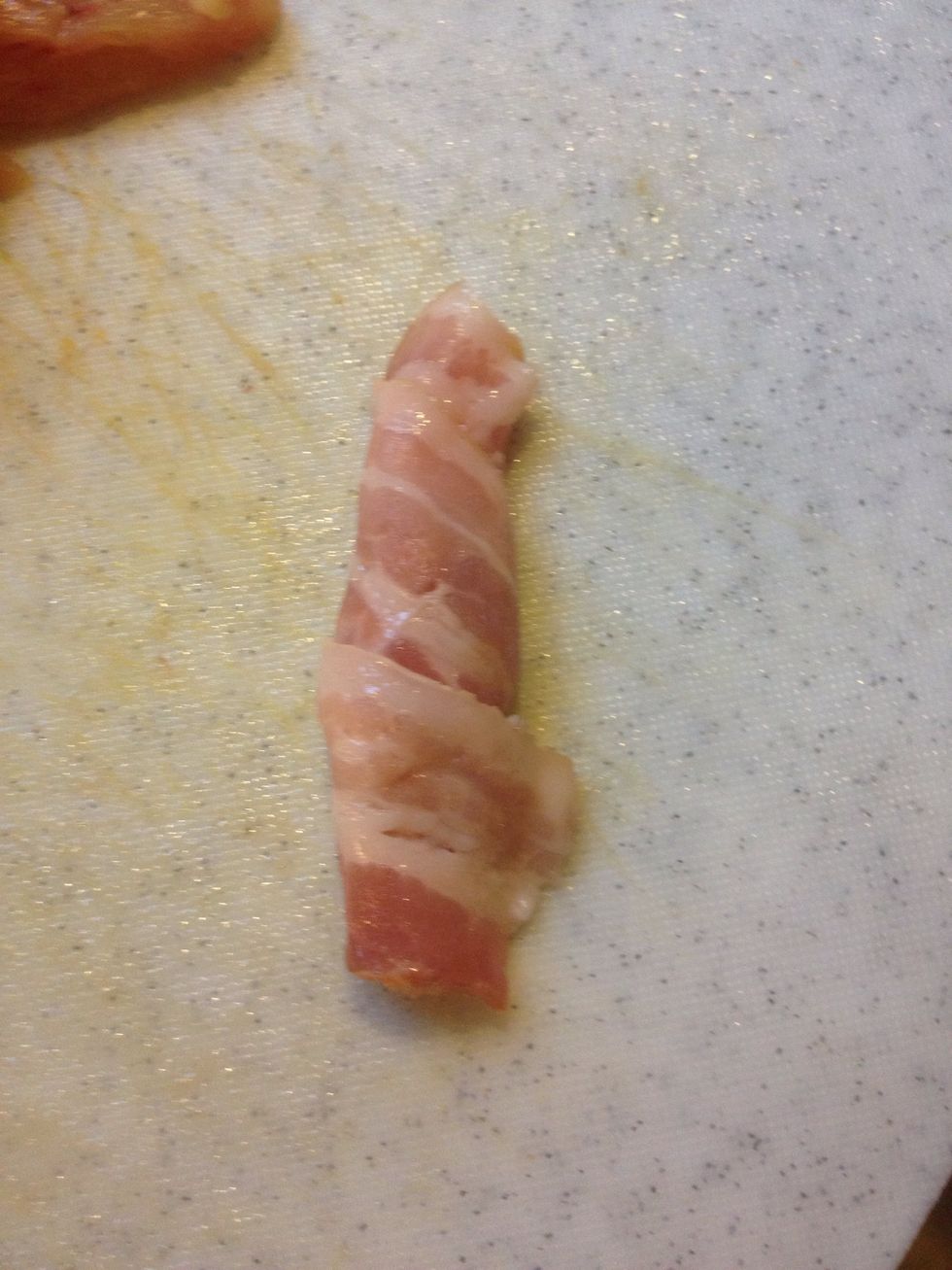 Will look like this after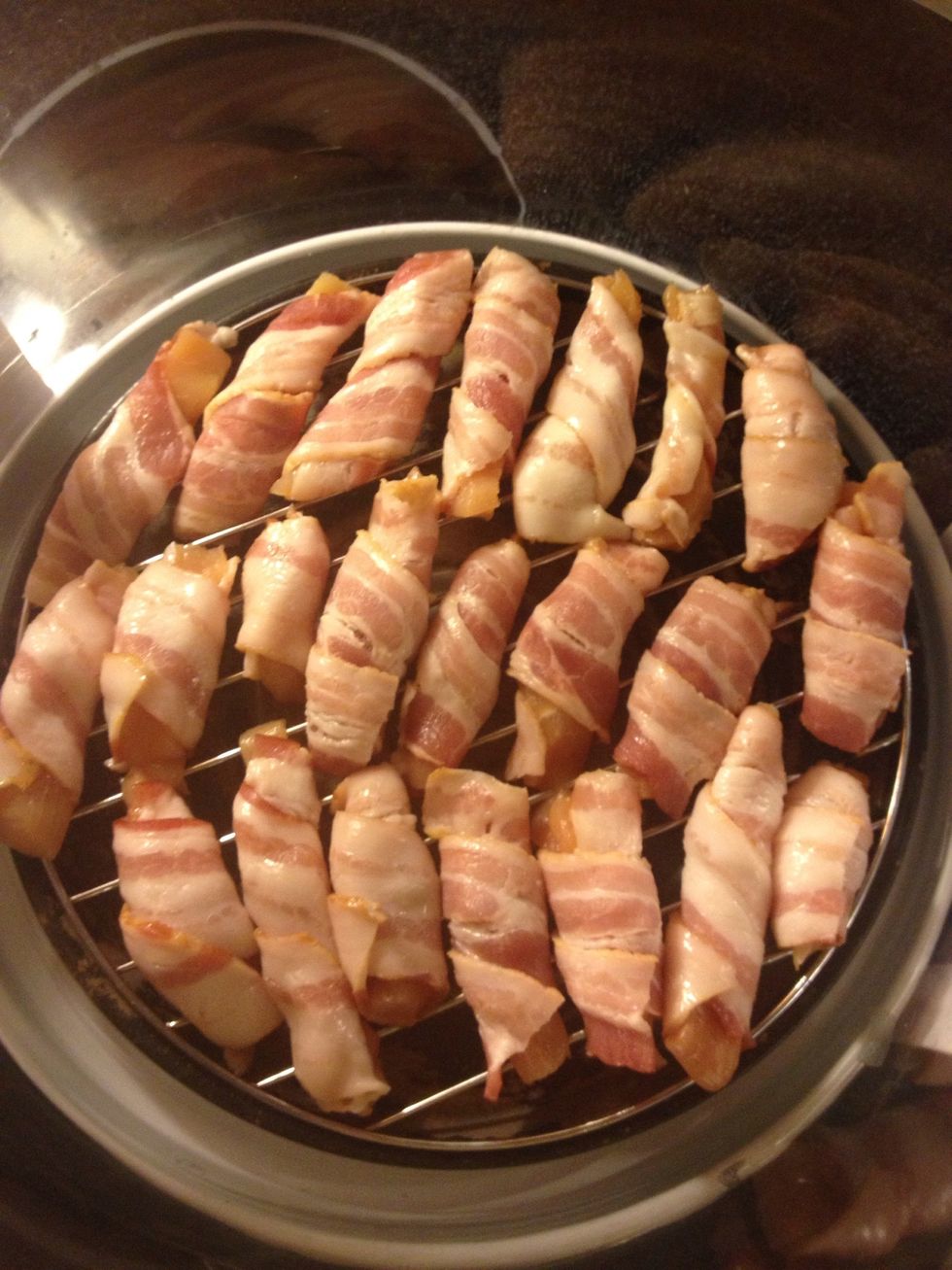 Lay all your pieces on a baking sheet. I am using my halogen oven so my baking sheet is very small so I have to make two separate batches.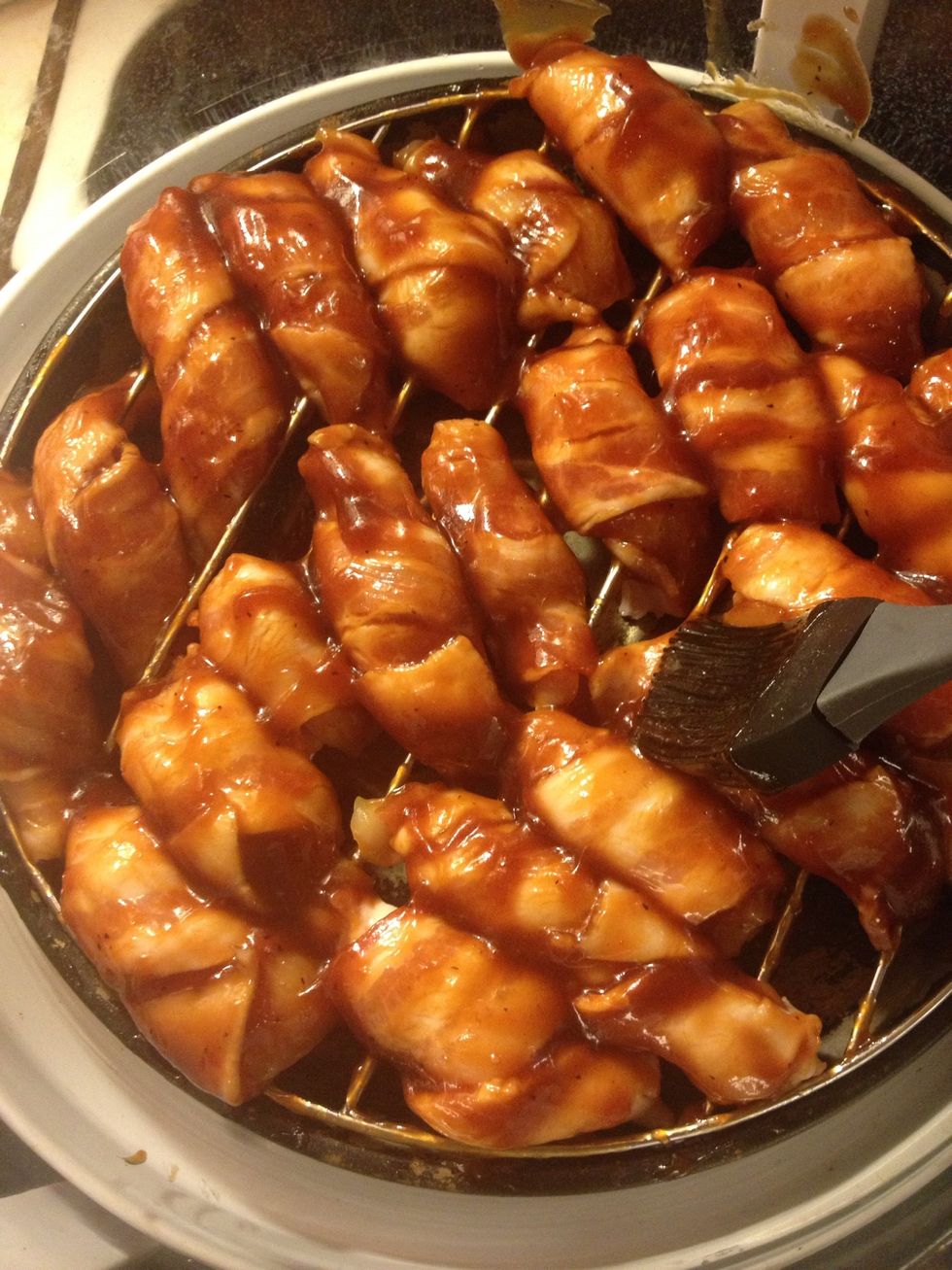 Then brush on the BBQ sauce. Use a very generous amount. You can also do this a few hours or the night before to really soak in the flavor.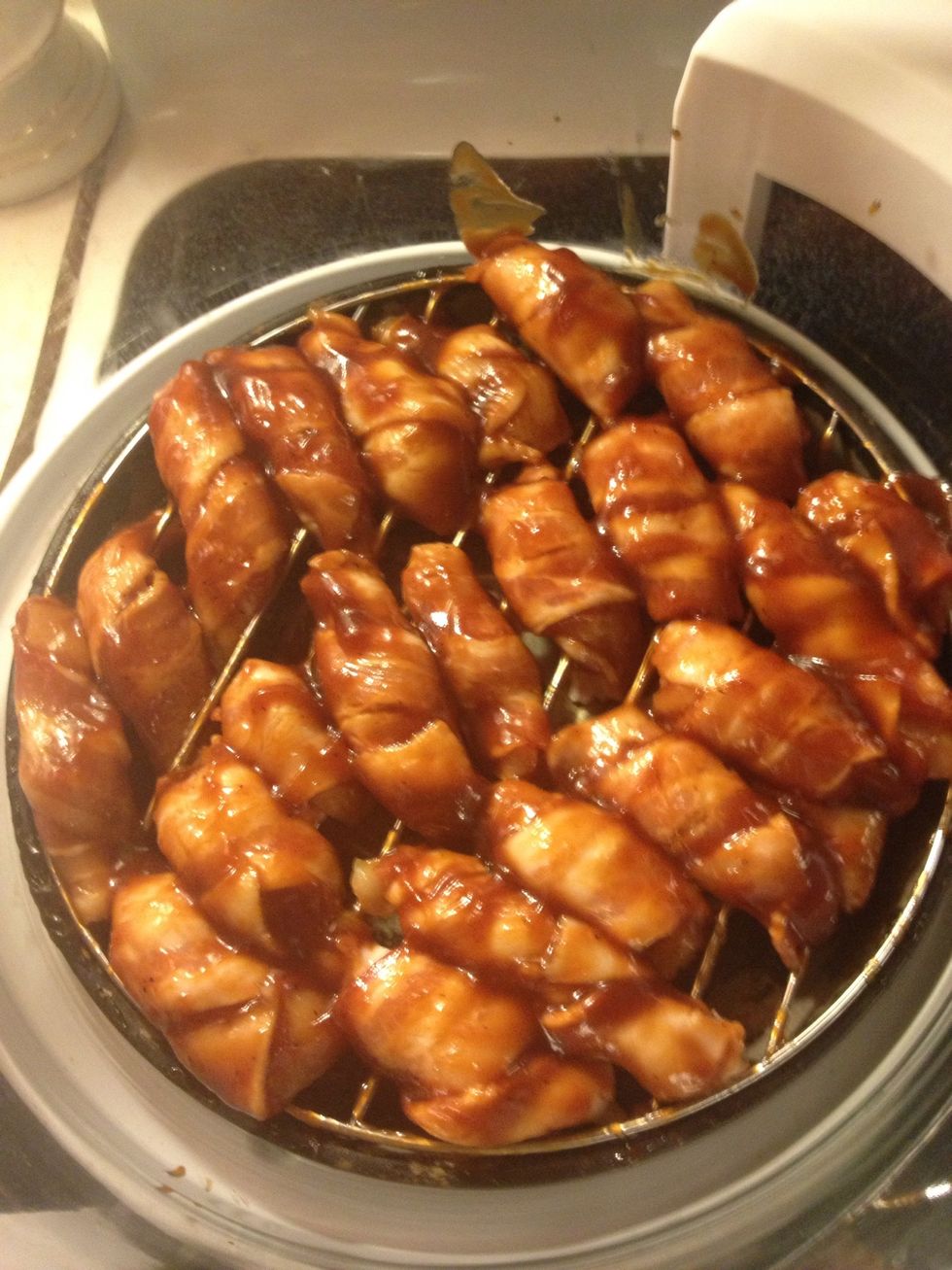 All done!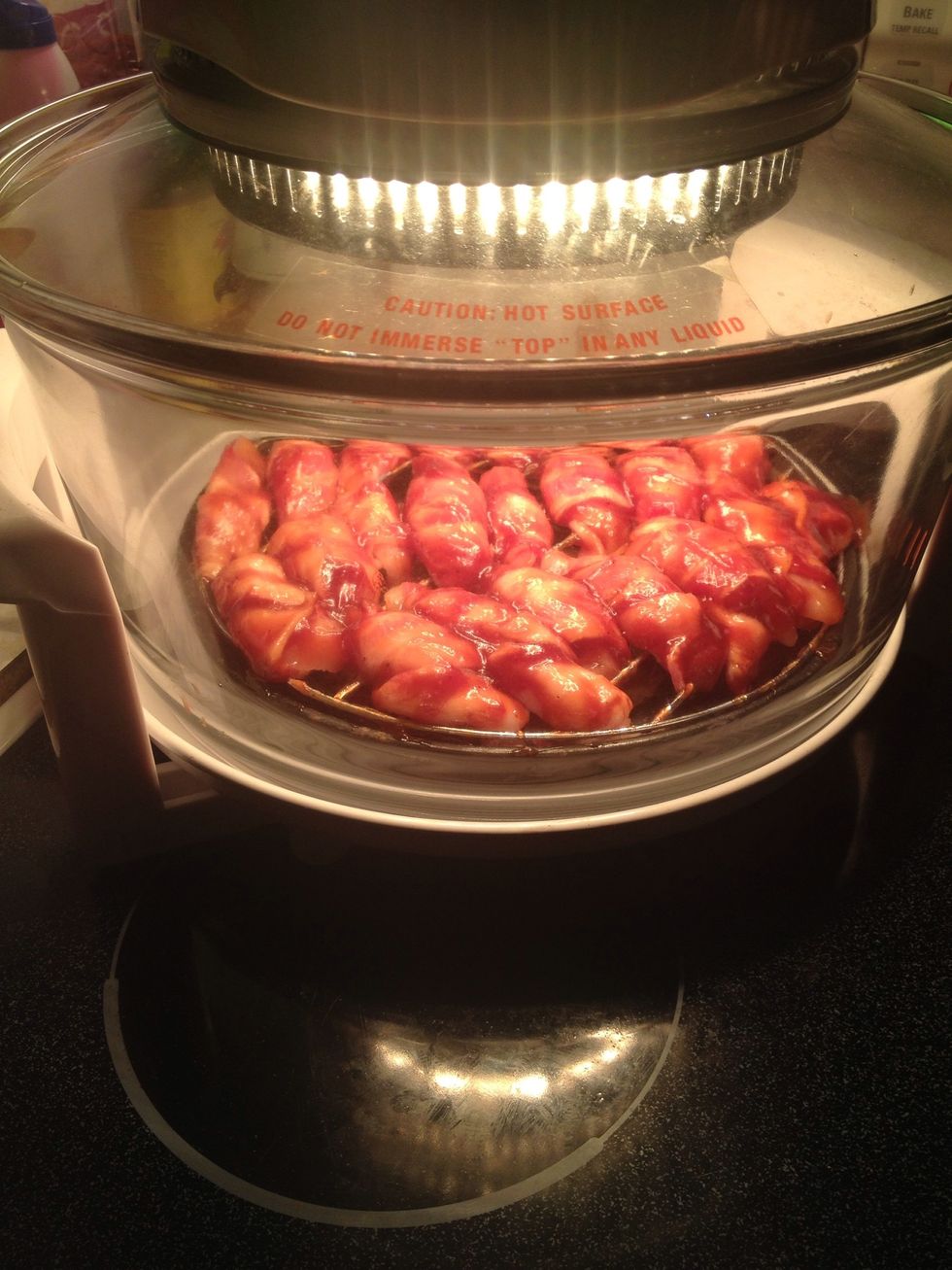 Preheat your oven to 375 and bake for 15 mins.
Once it's finished flip all your strips and cover the other side with BBQ sauce. Pop back in the oven for another 15 mins and your done :)
Yummy. :) easiest dinner ever :)
1 lb of boneless chicken breast
1 package of bacon
BBQ sauce
Upper Black Eddy, Pennsylvania