Typical dish of my country, Bacalao con Berenjena guisada. This is my mom's recipe passed on to her by her mother. I absolutely love this flavorful dish. Brings back fond memories of me as a child. ☺
765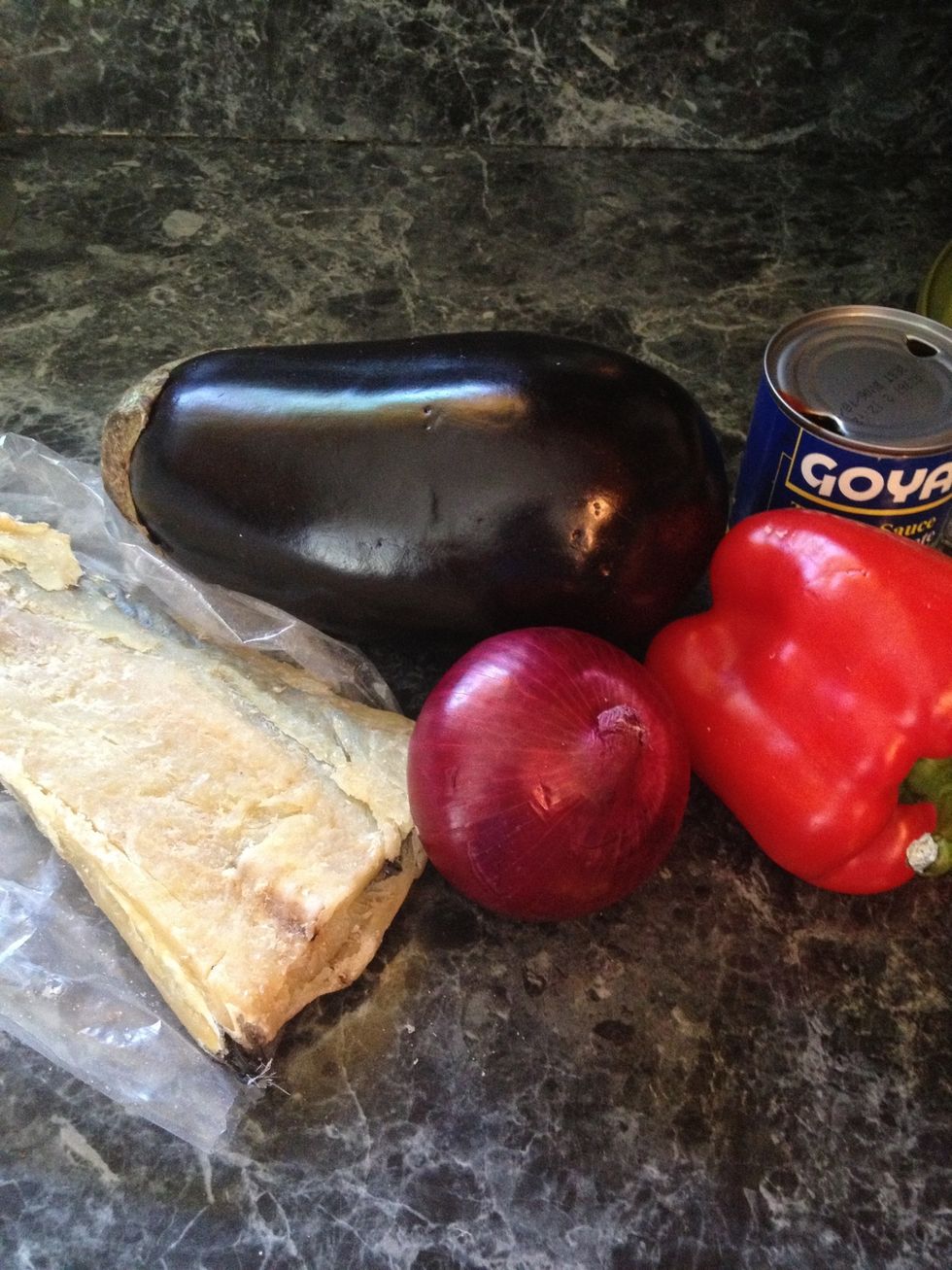 The cast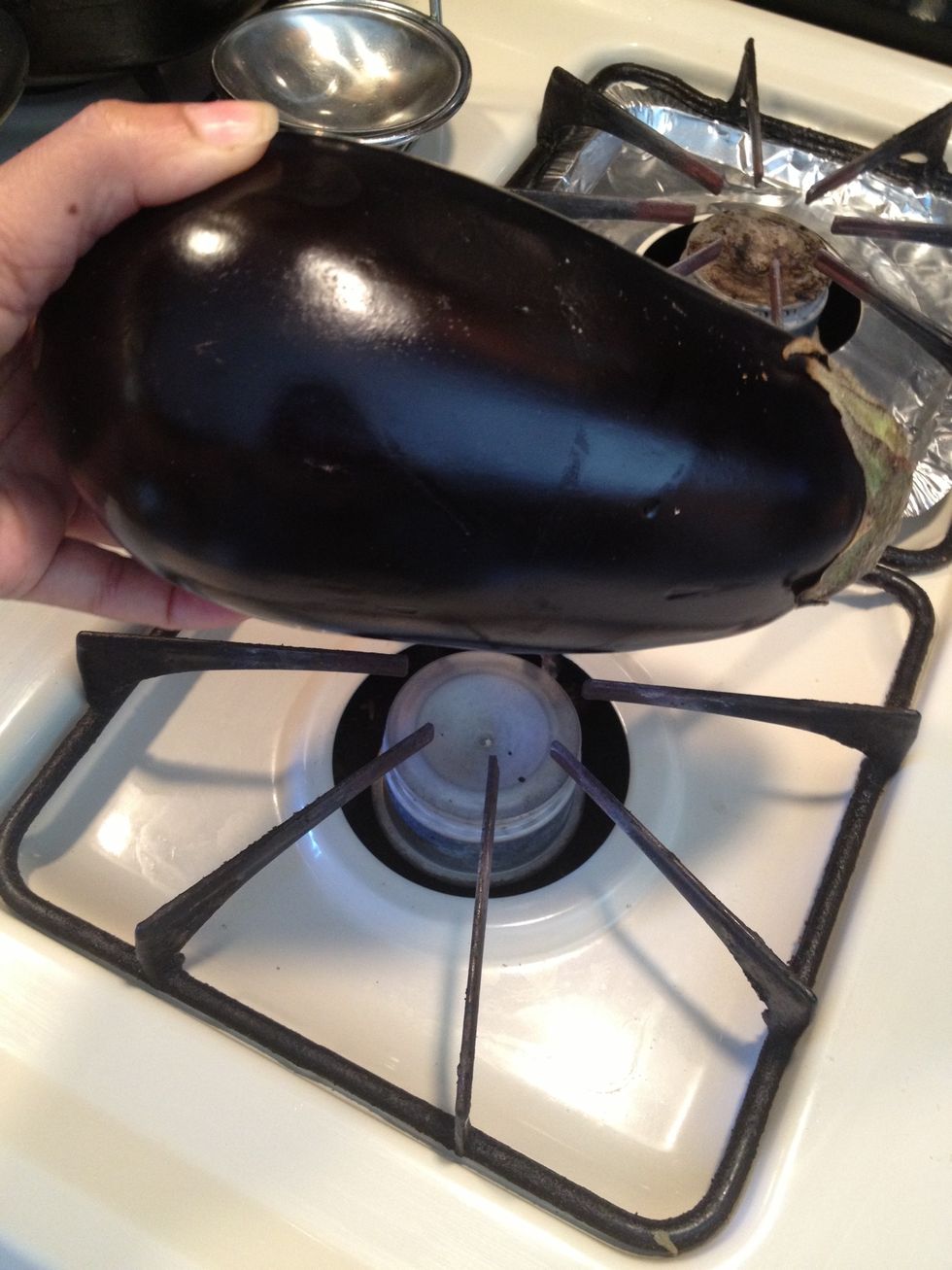 Let us start by roasting the eggplant. Put the eggplant directly on the burners. If you don't want to roast the eggplant you can peel & chop the eggplant and boil it. Won't be as tasty😣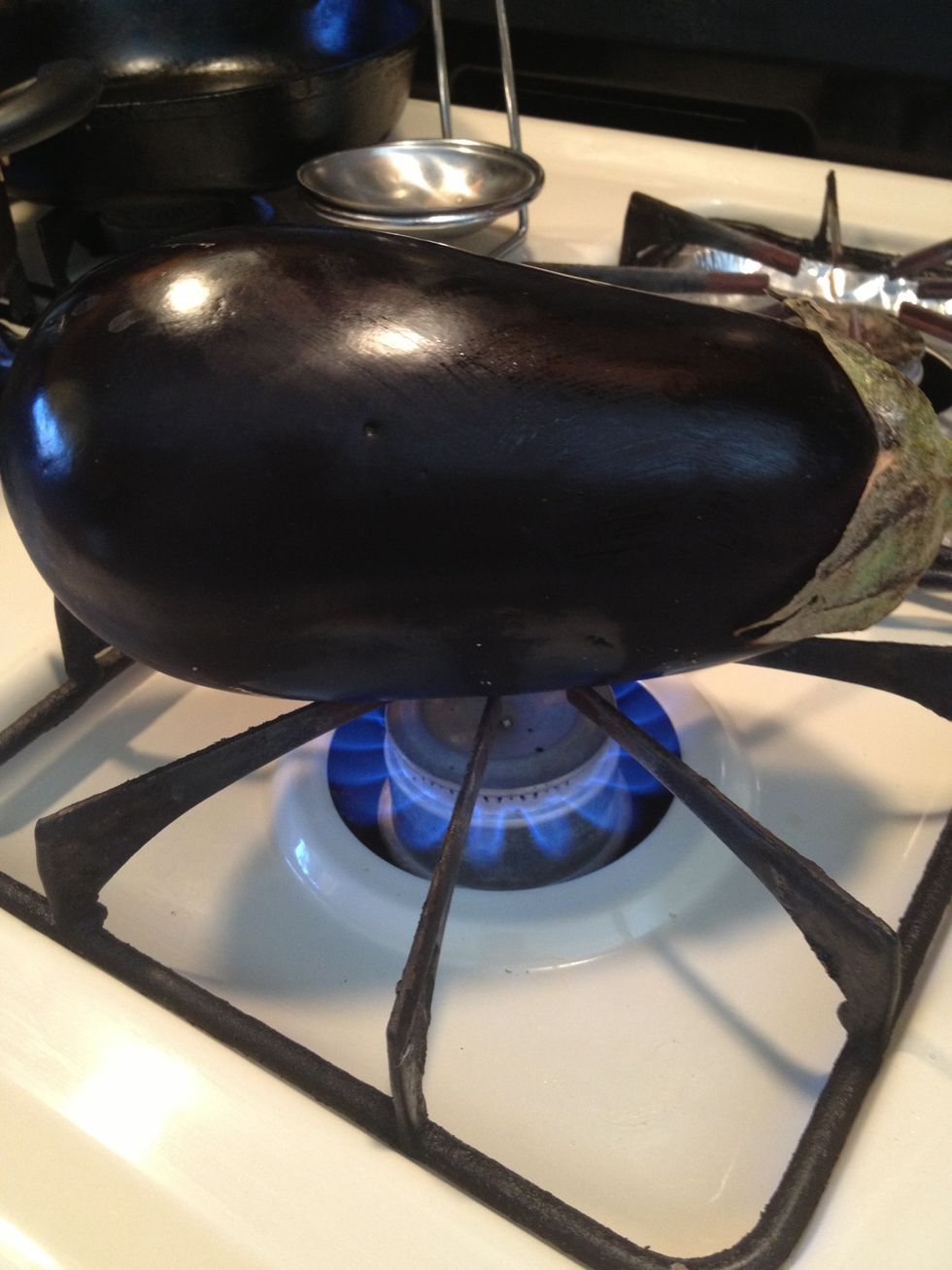 This doesn't have to be done over the stove. This is my personal preference. You can achieve the same results by roasting in an oven. ☺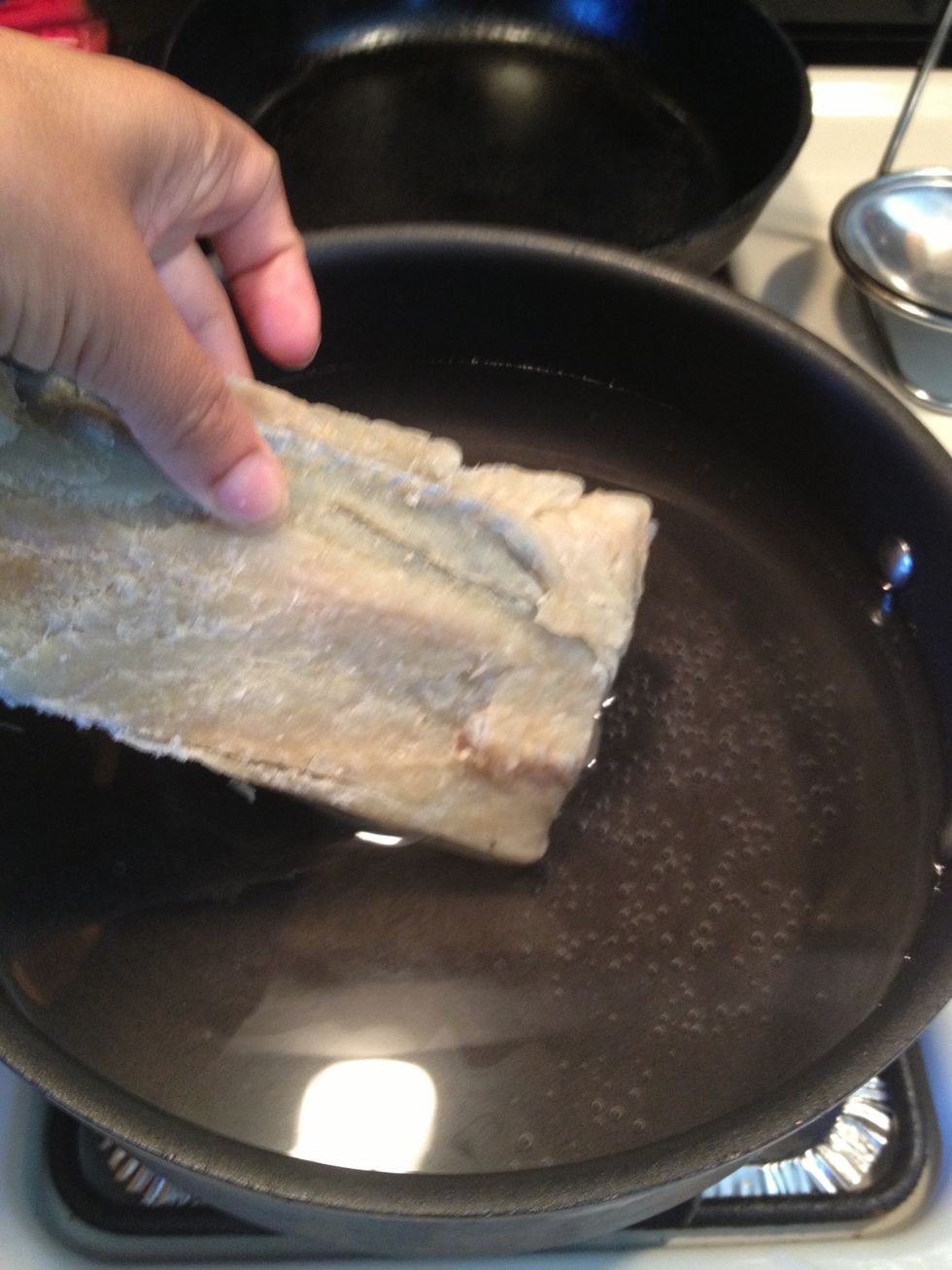 While the eggplant is roasting , lets boil our codfish to remove the saltiness,let this boil for 15min.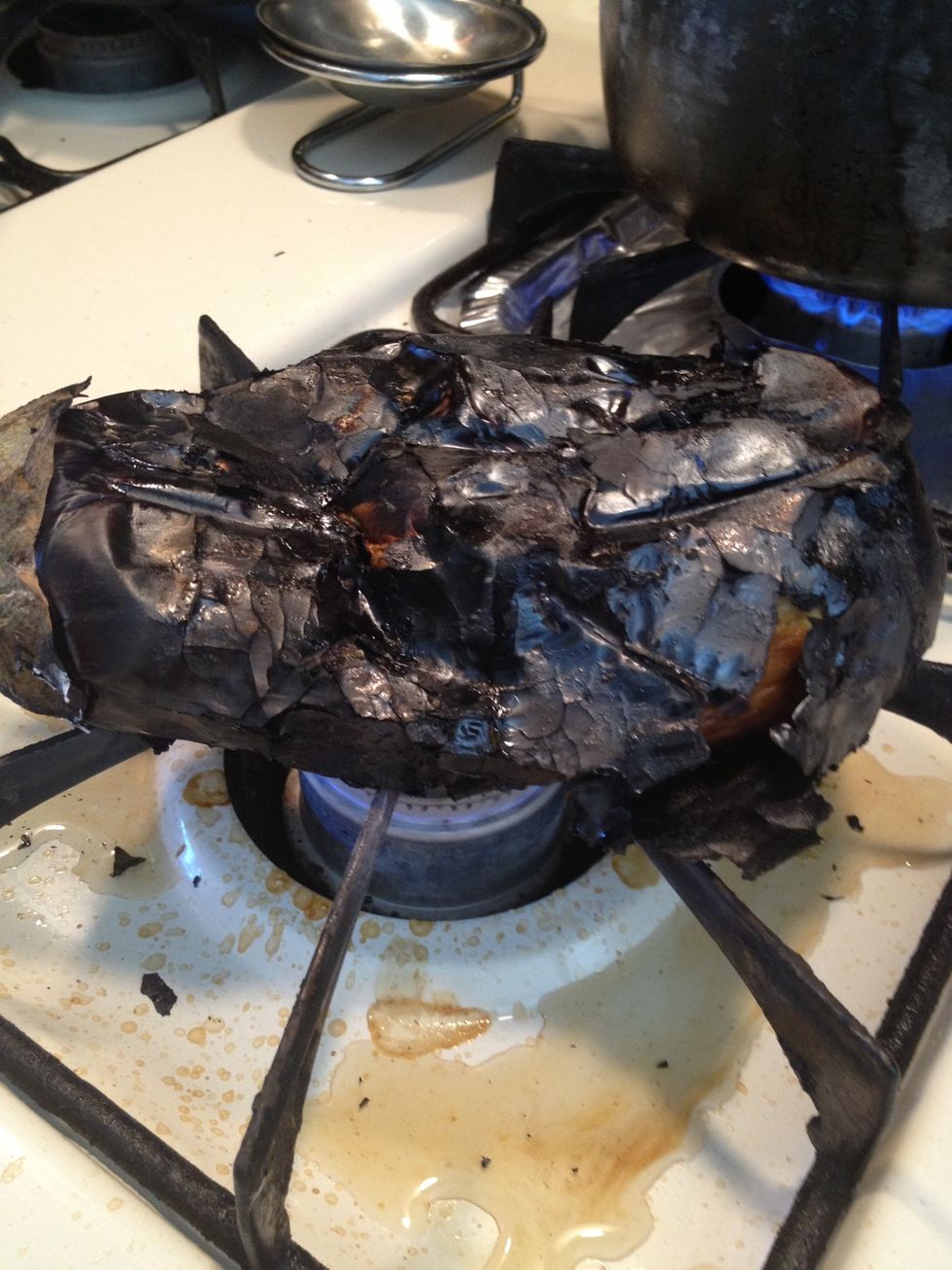 When the eggplant has finished roasting turn off the heat and continue on to the next step.😄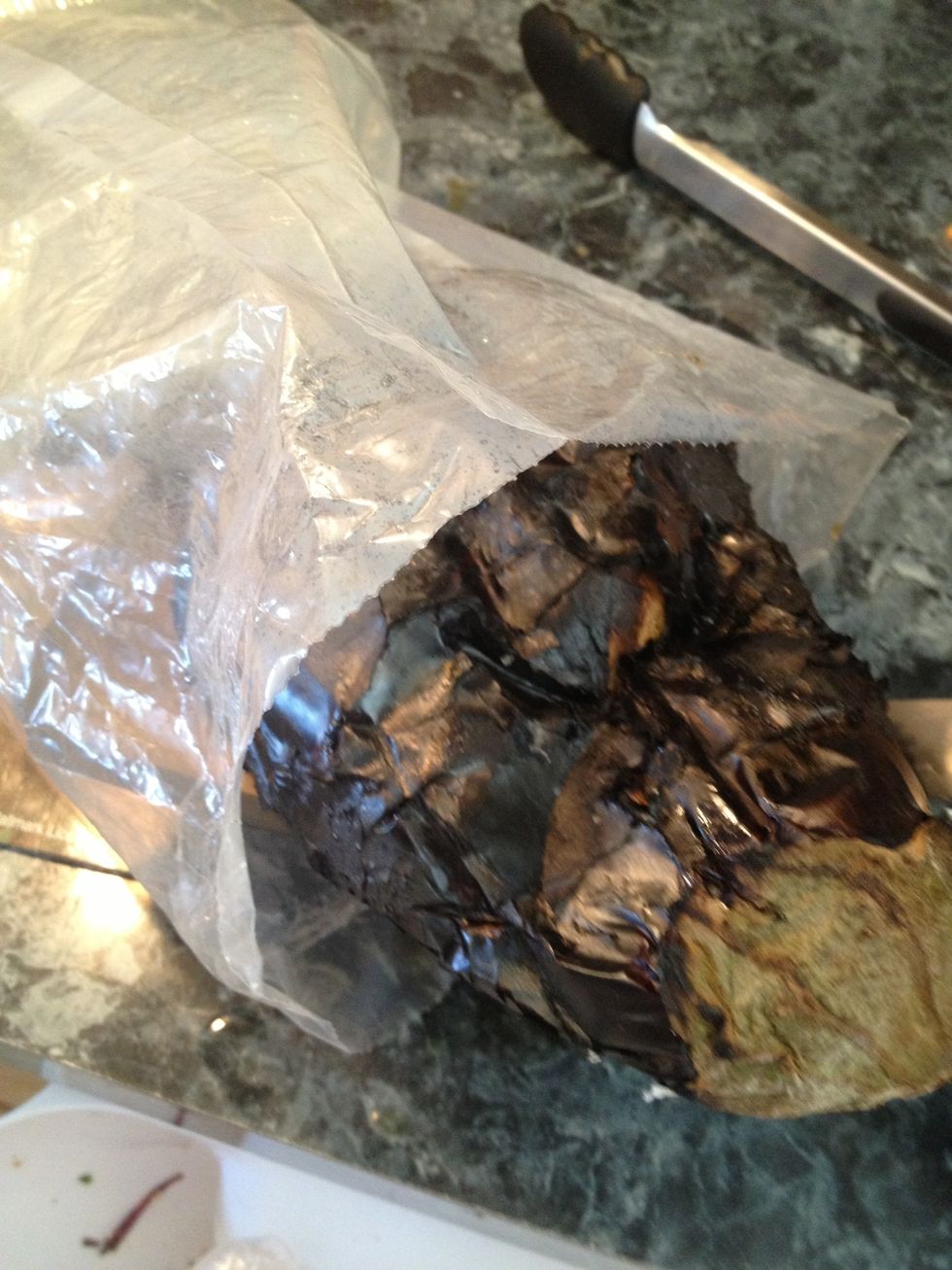 Take a bag and insert the eggplant in it.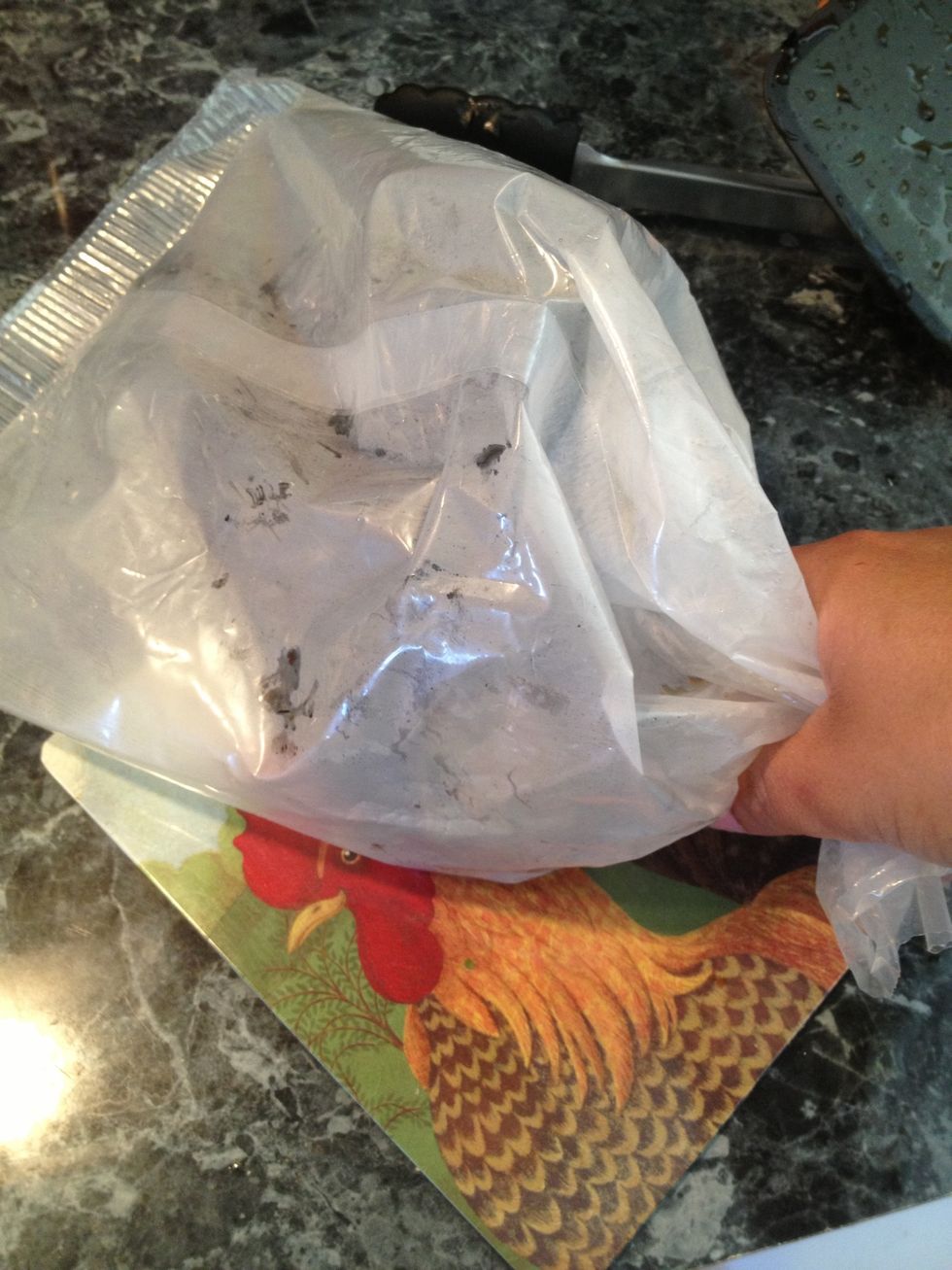 Close it immediately. Sweating the eggplant makes it easier to peel. Plus it's hot I don't want to burn my lil fingers😊😛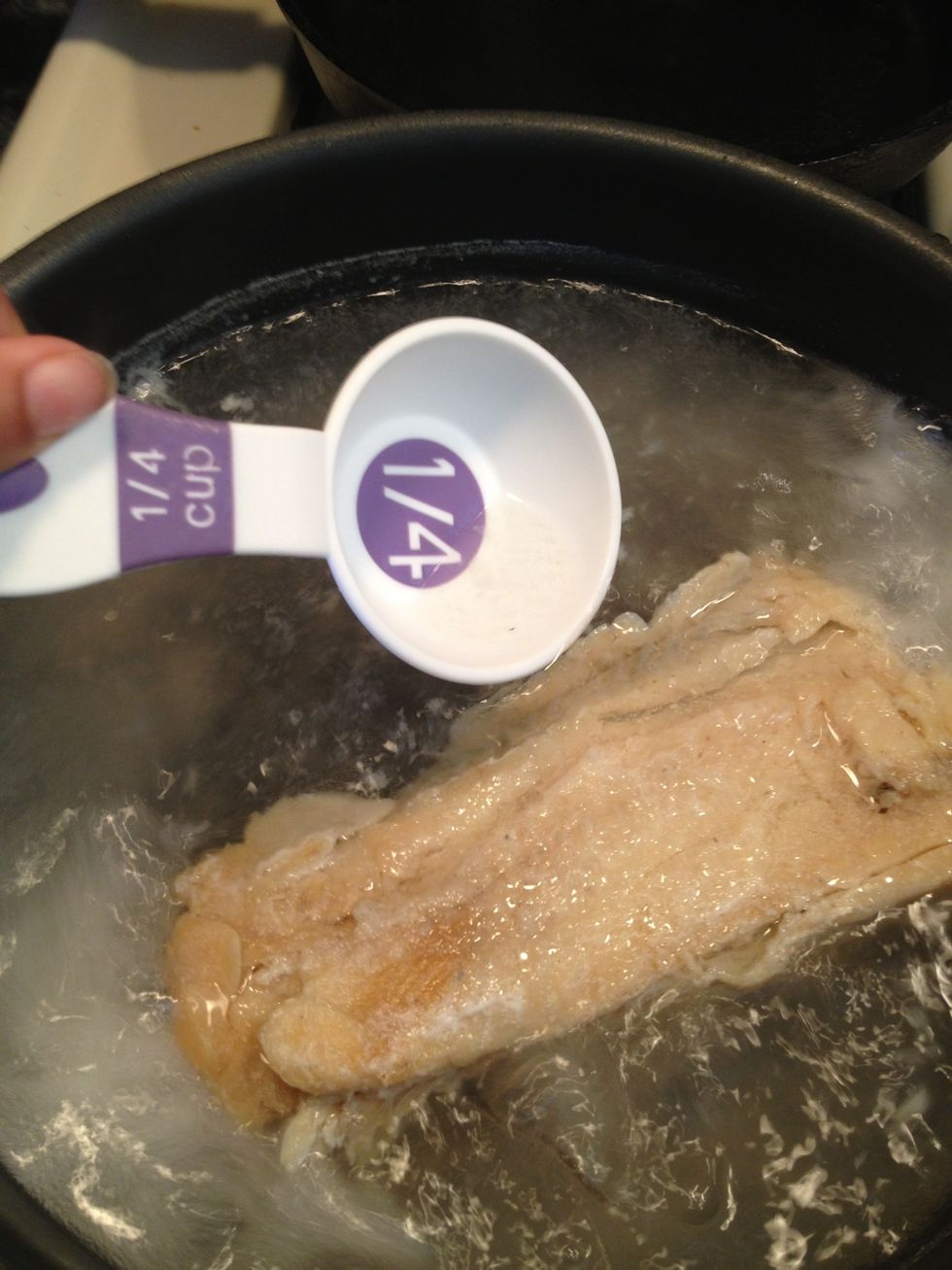 After 15 min. remove 1/4 water and set aside for later.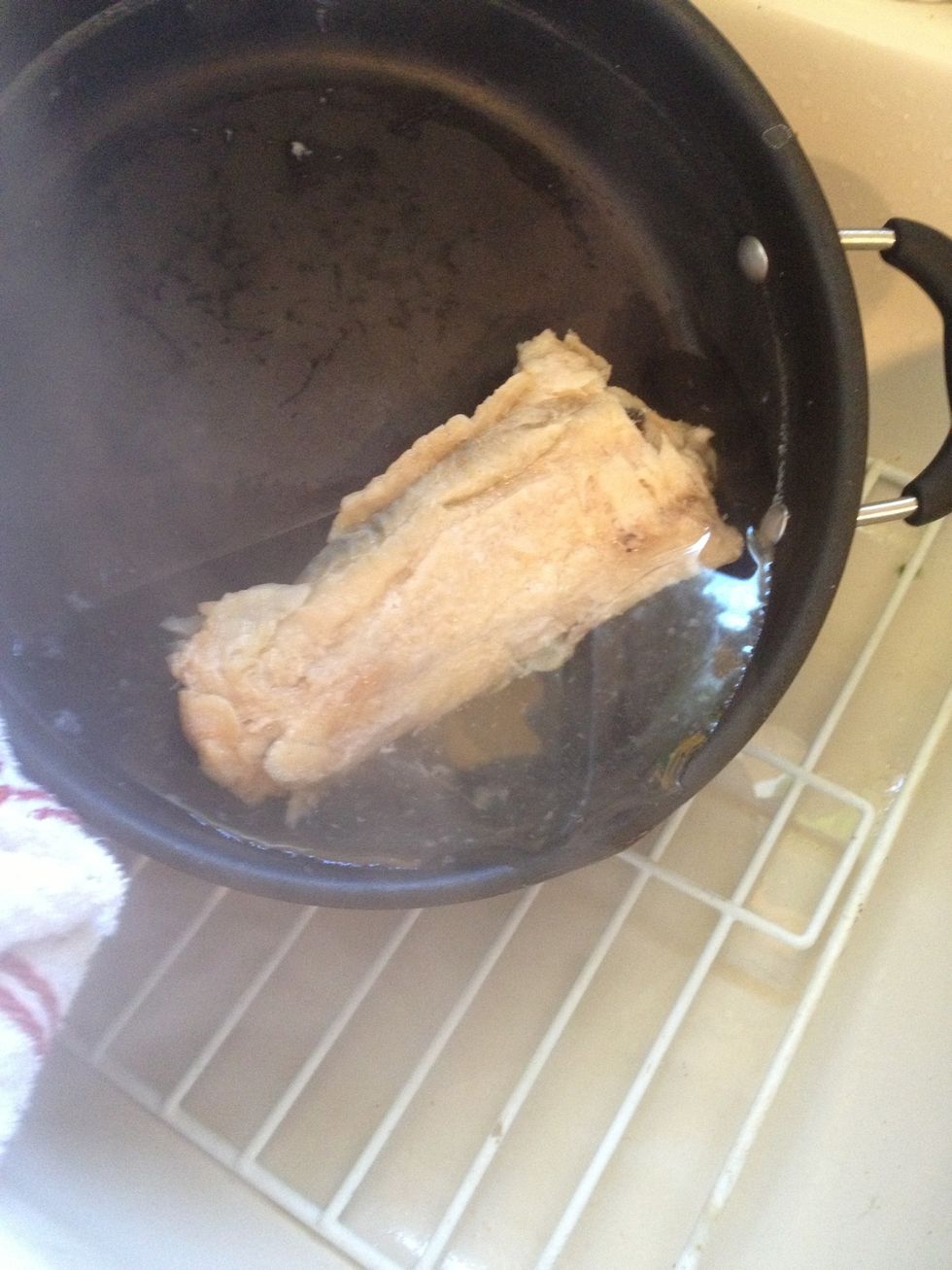 Discard the salted water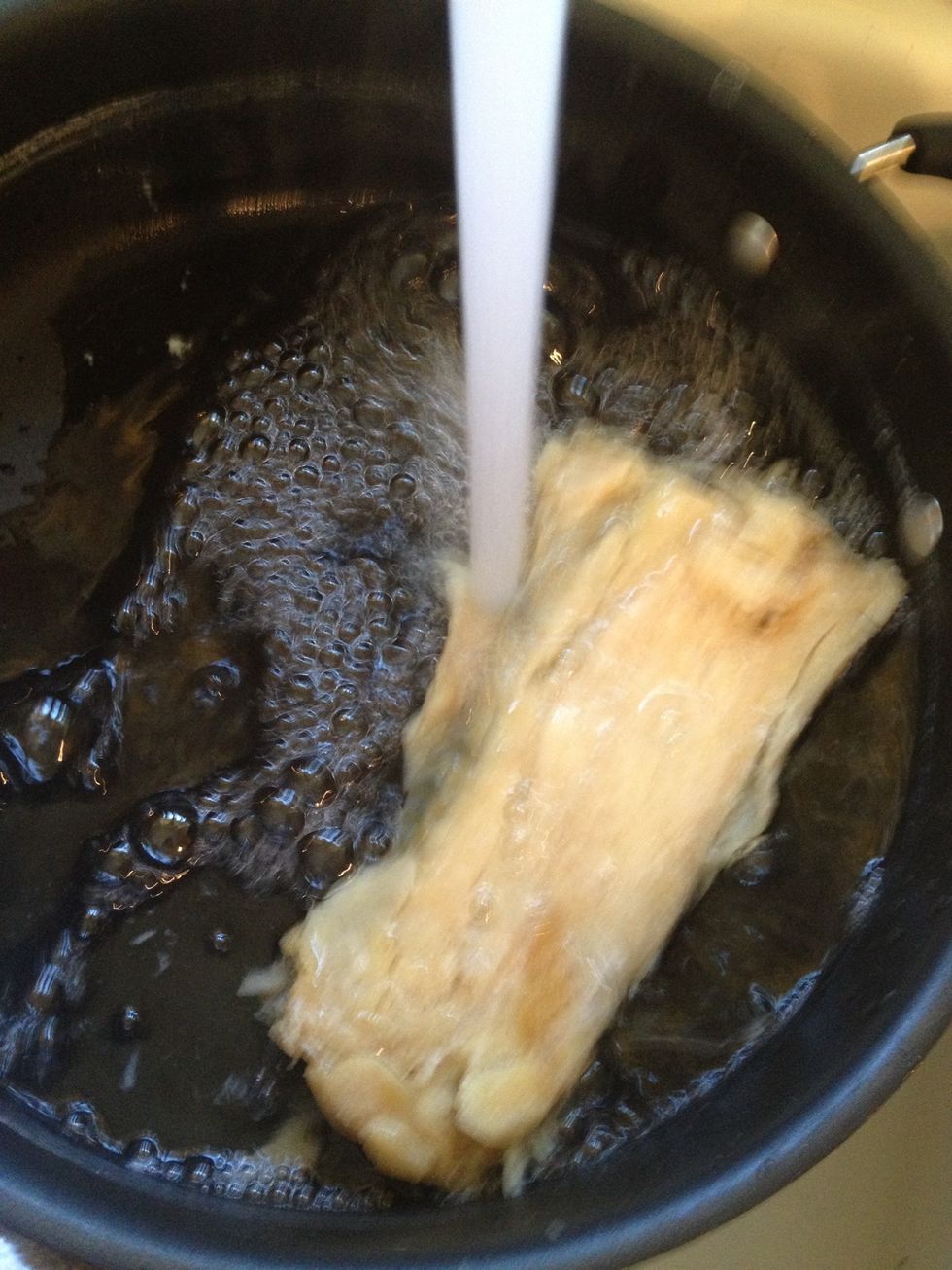 Repeat these steps 2-3 more time until the codfish has removed most of its salt.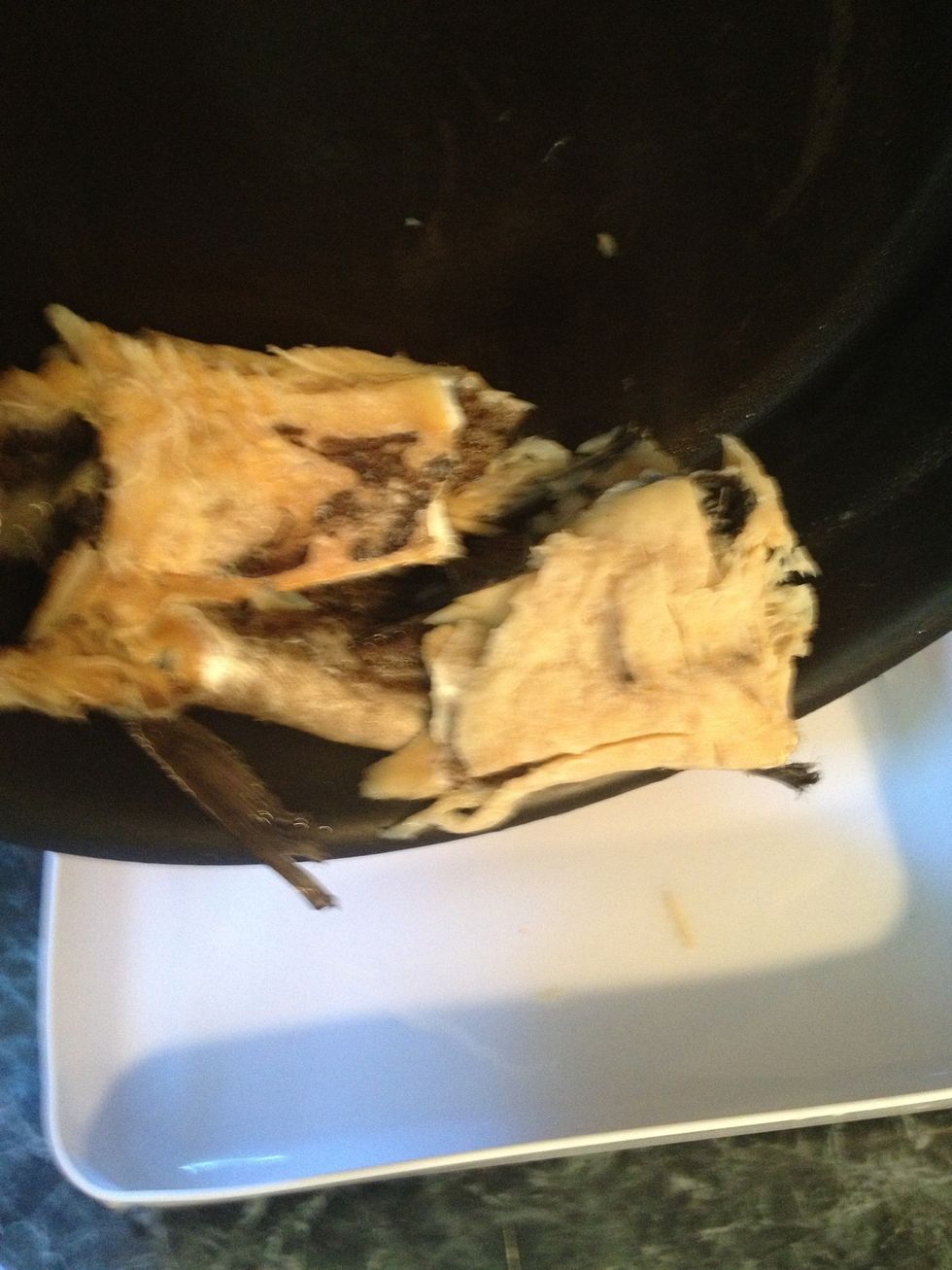 When the fish has released most of the salt lets drain it again and this time we will put it in a bowl to shred Into bite size pieces.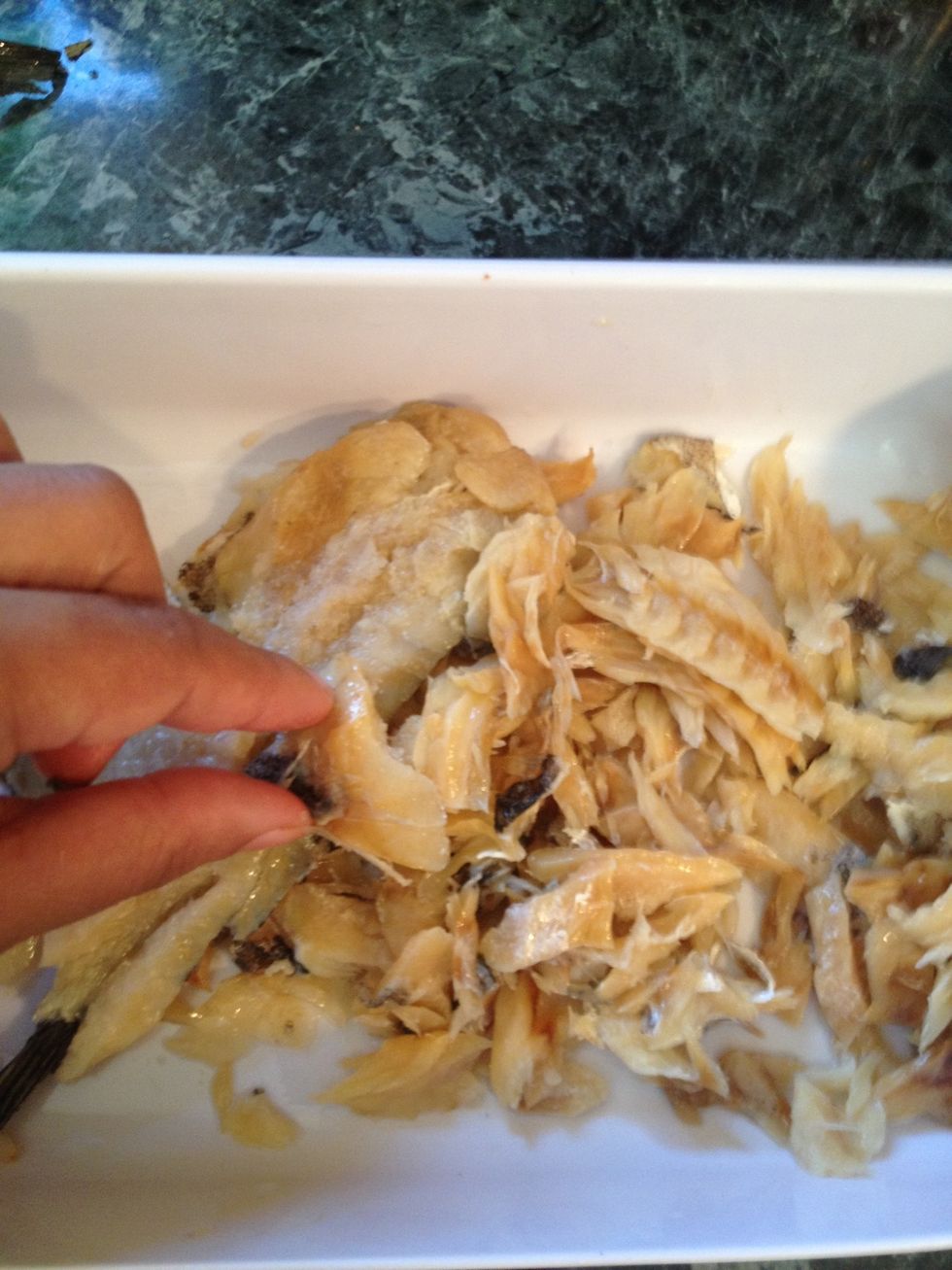 I have shredded the codfish .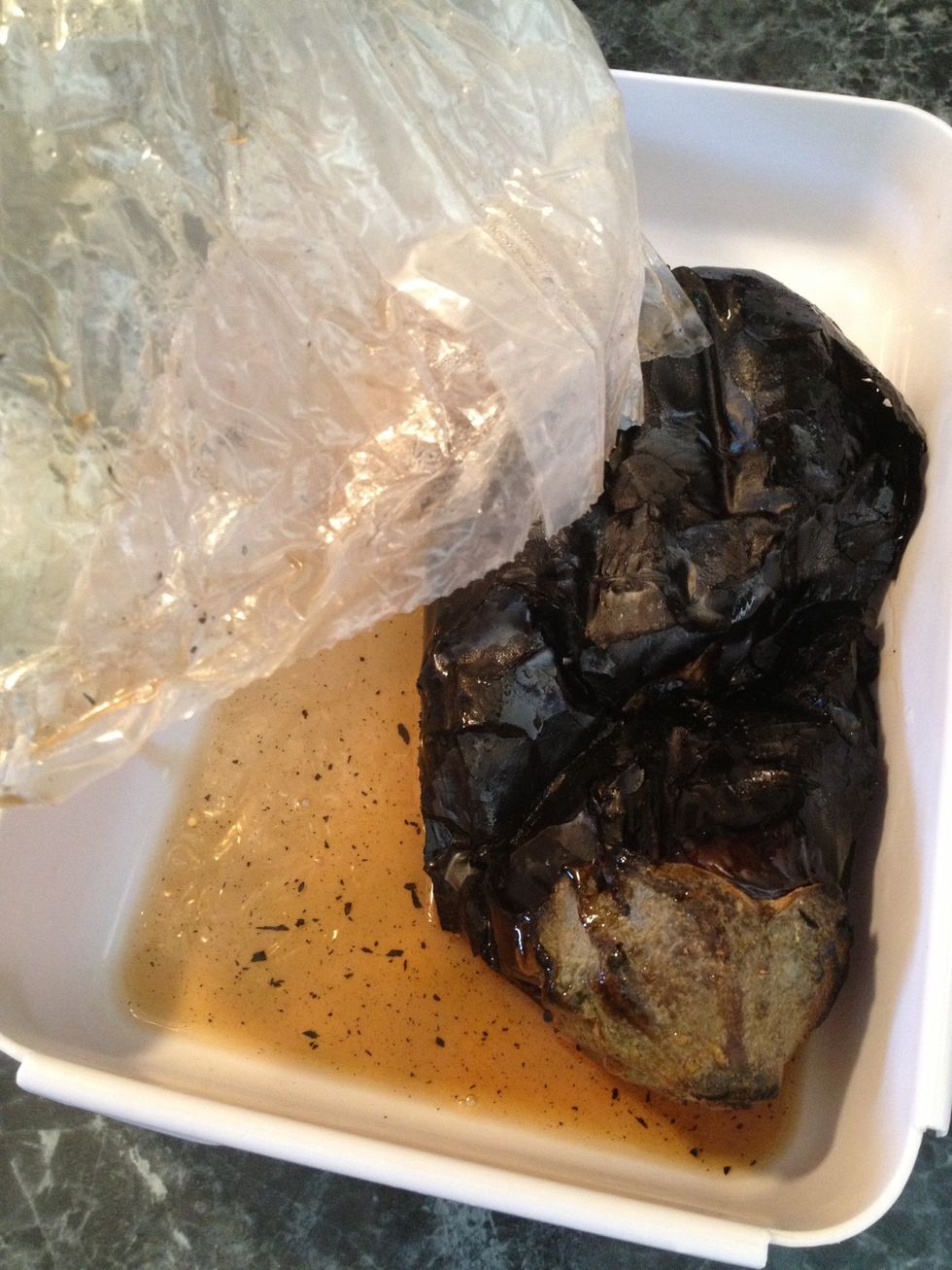 Next, lets remove the blackened skin off the eggplant.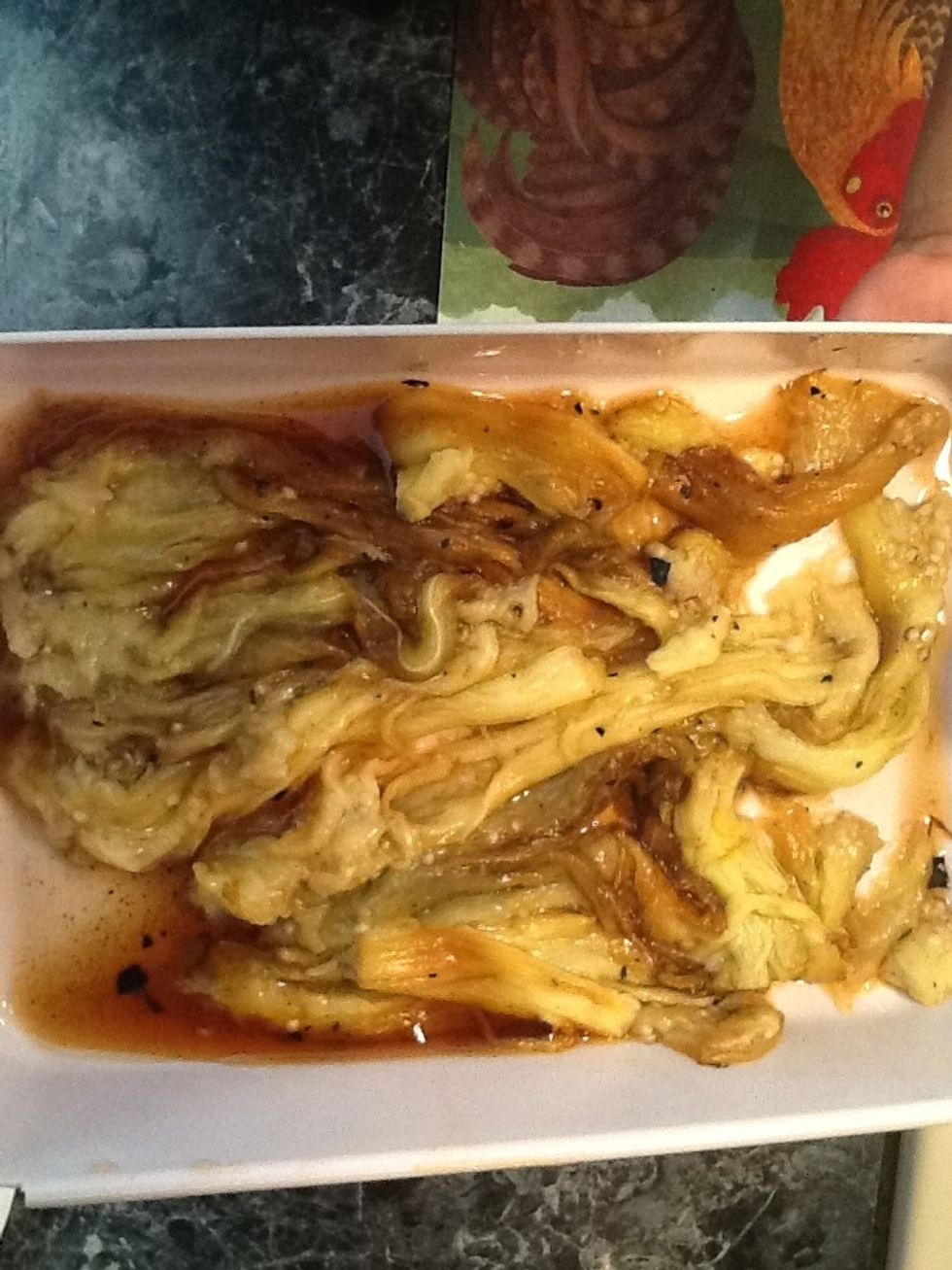 All cleaned up and ready to go. Look at the brown areas. It is so flavorful.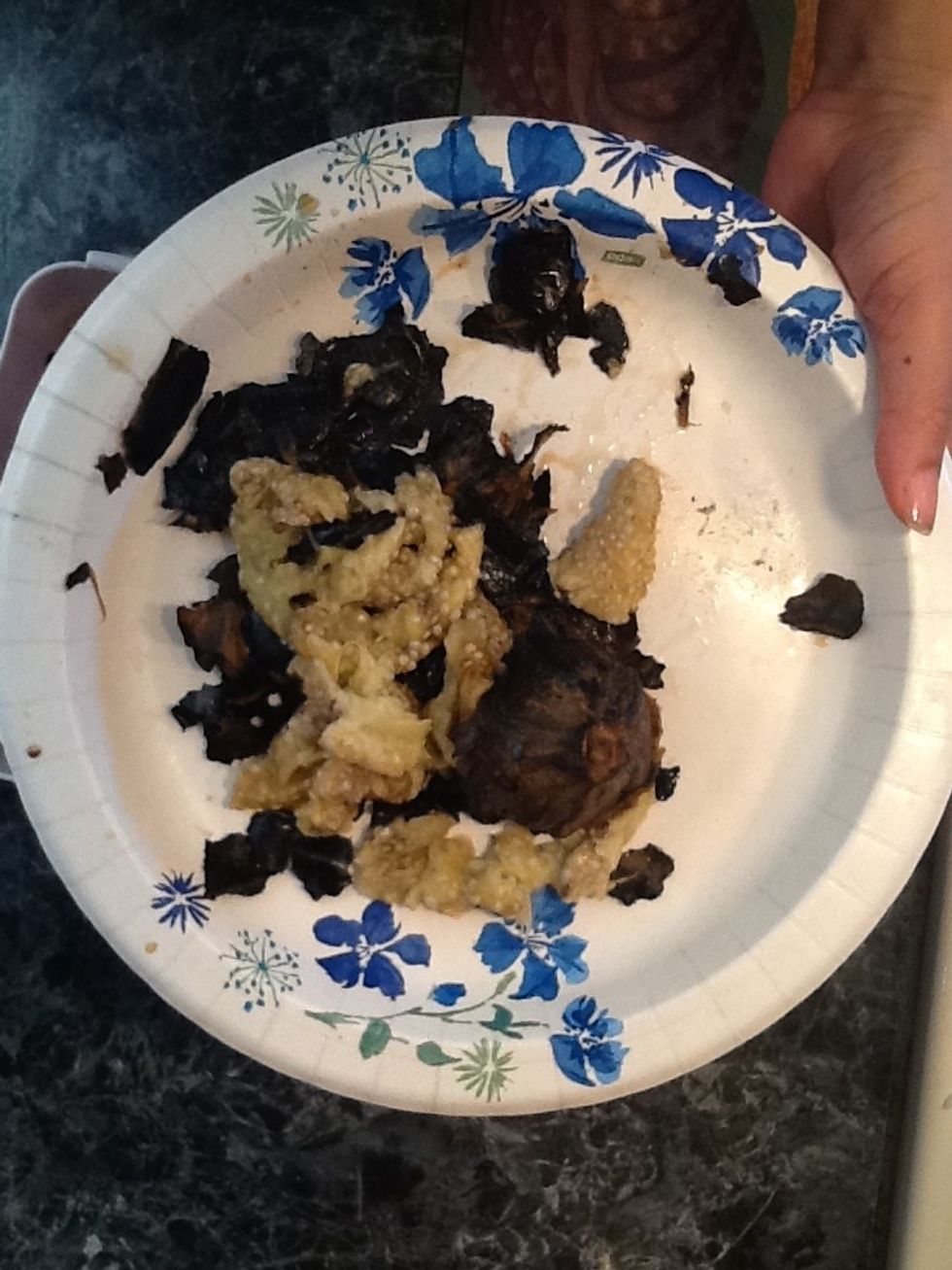 Discard this.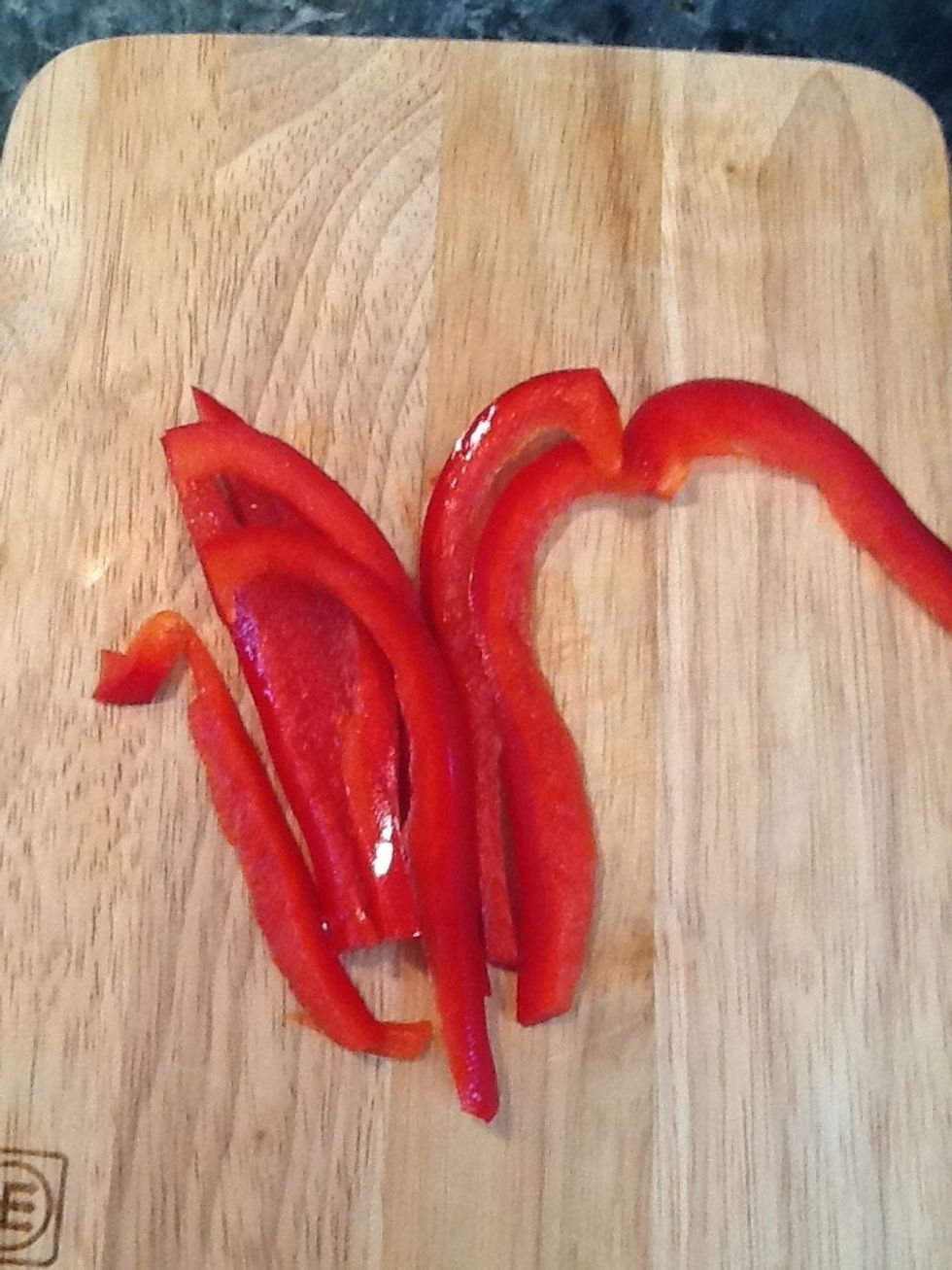 Slice some pieces of red peppers.
Some red onions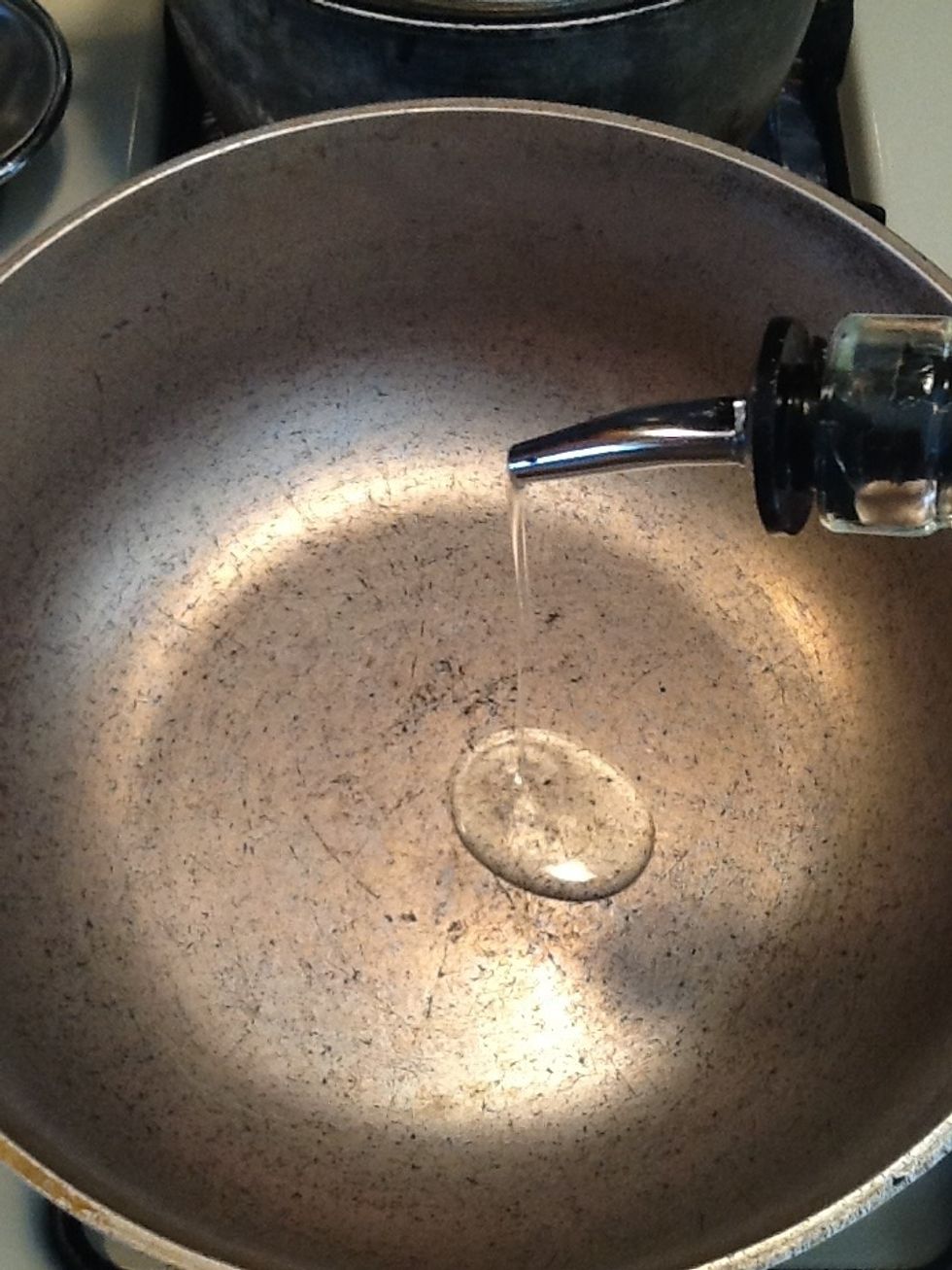 Lets get cooking I say!! In a pan over medium heat , add the oil.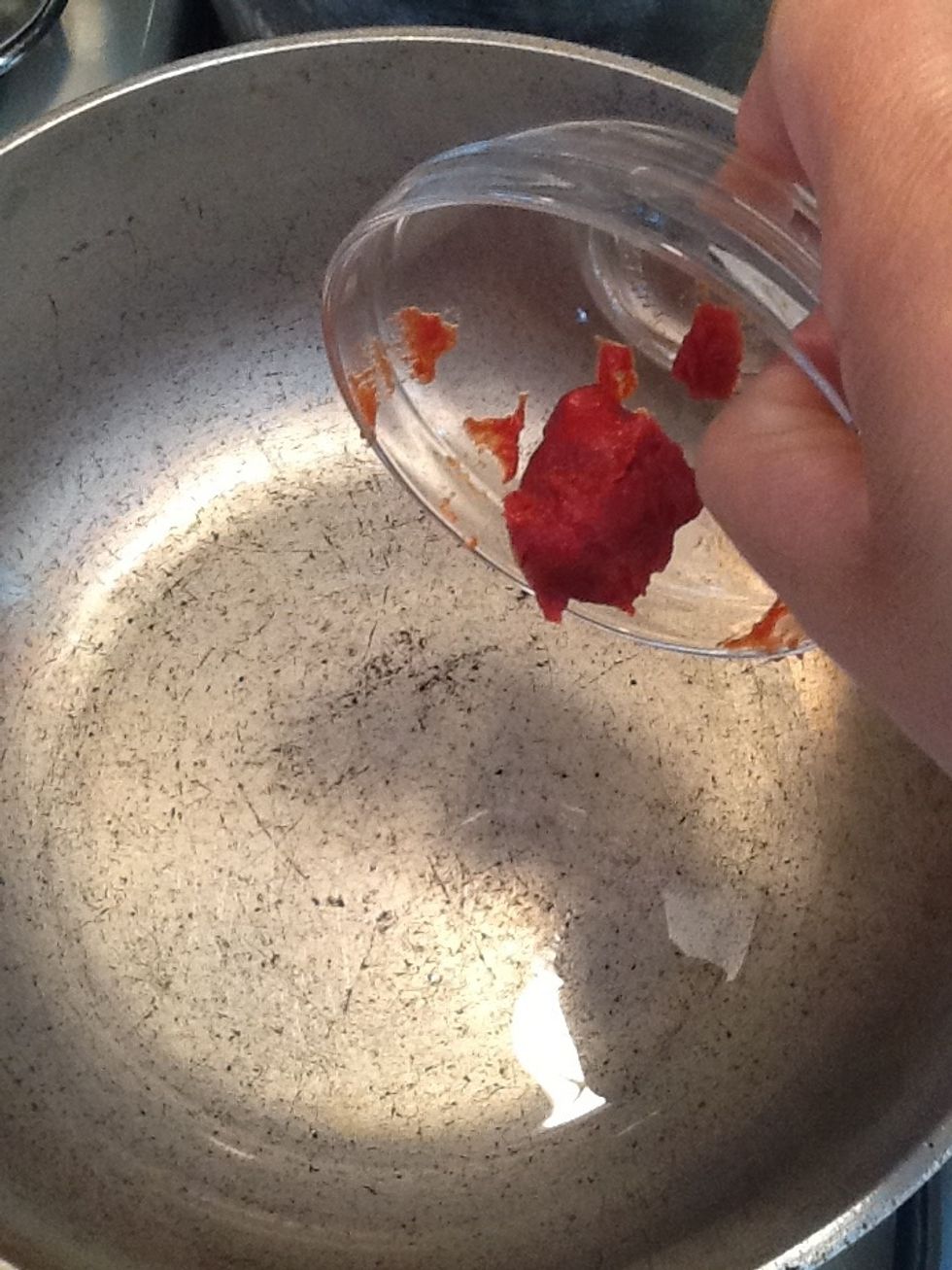 Add the tomato paste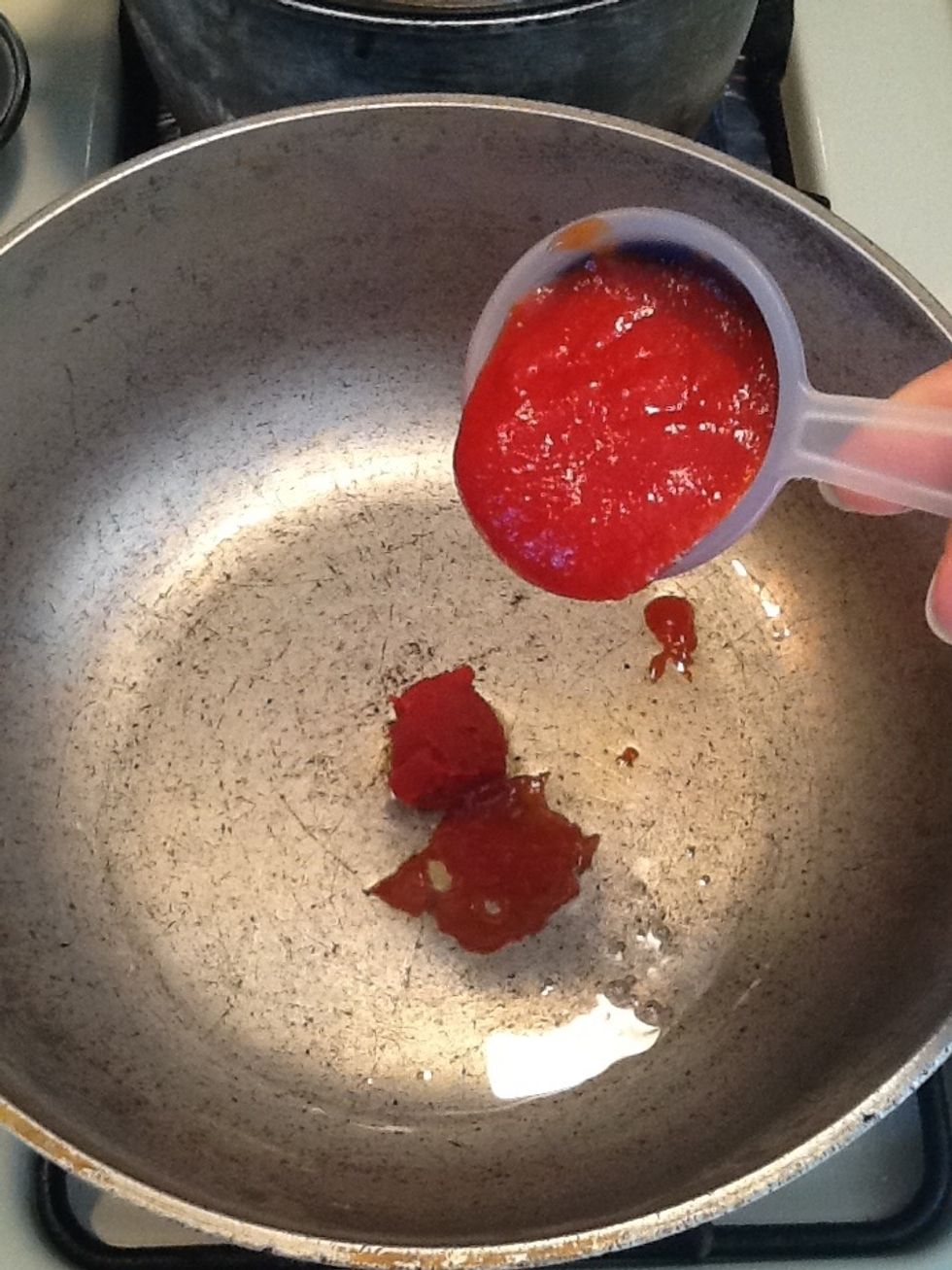 The tomato sauce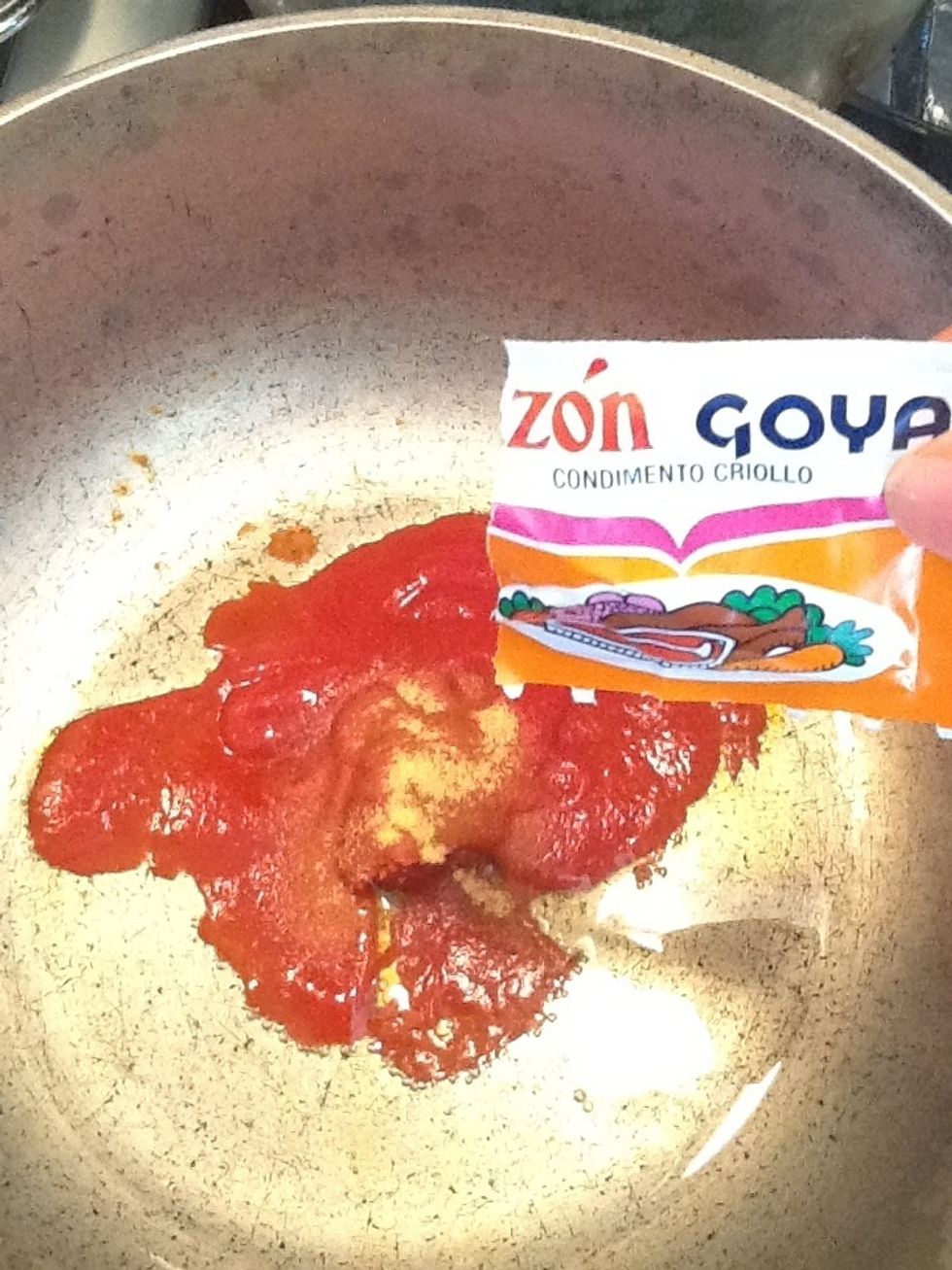 The sazon.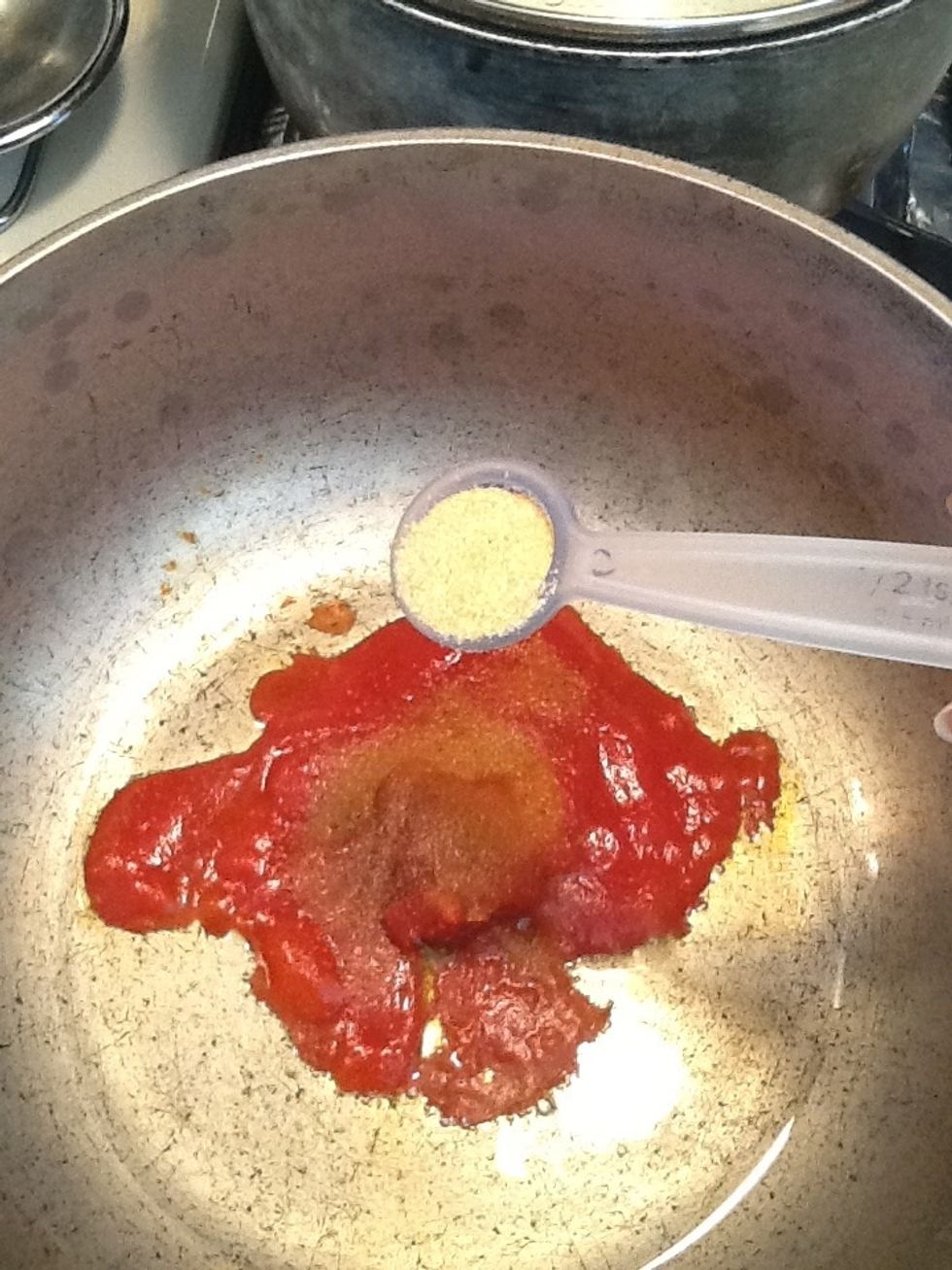 The garlic powder.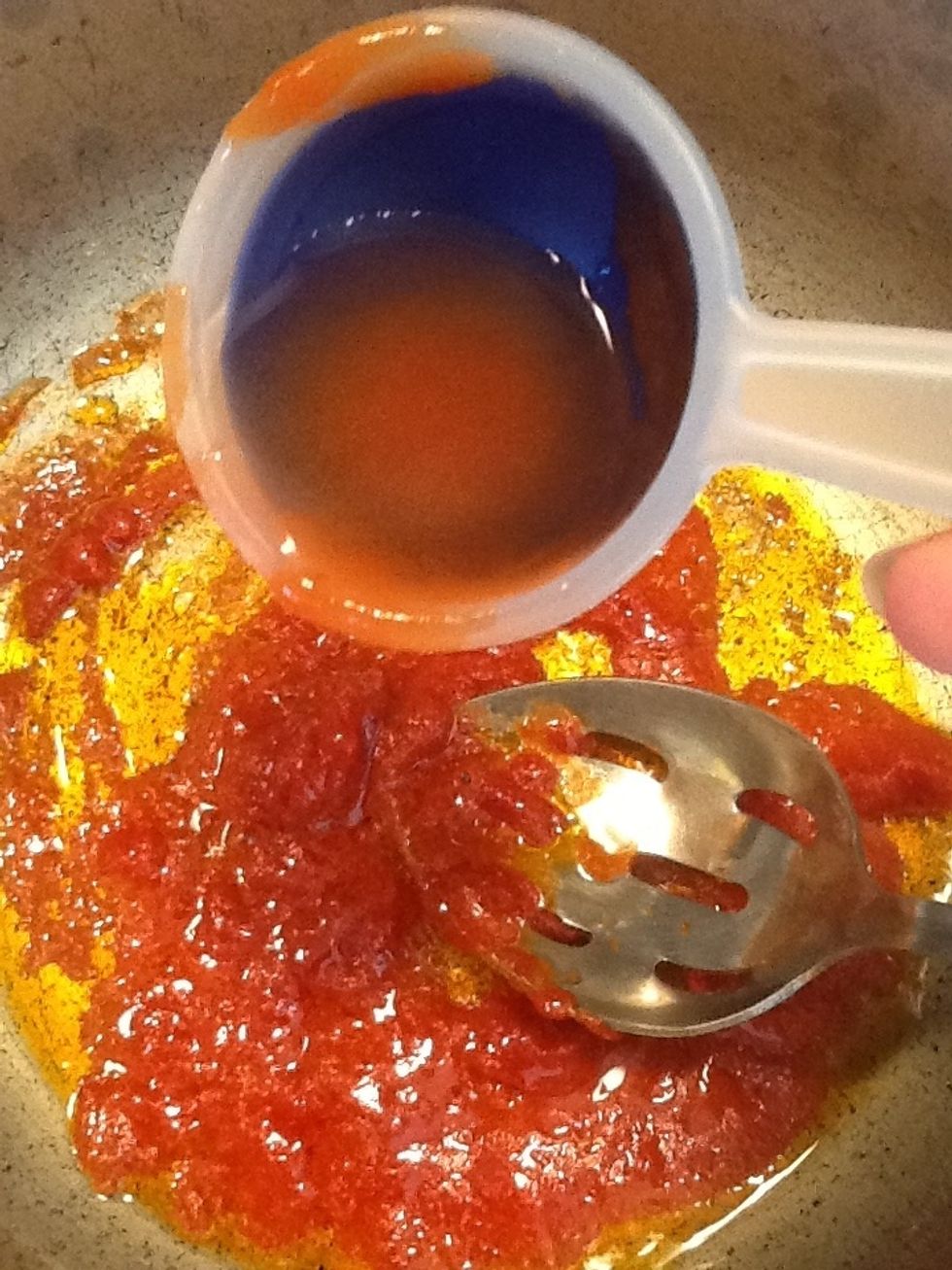 Remember the water I set aside? Well it's time to put about 1/2 of it in. We will add more of we need it.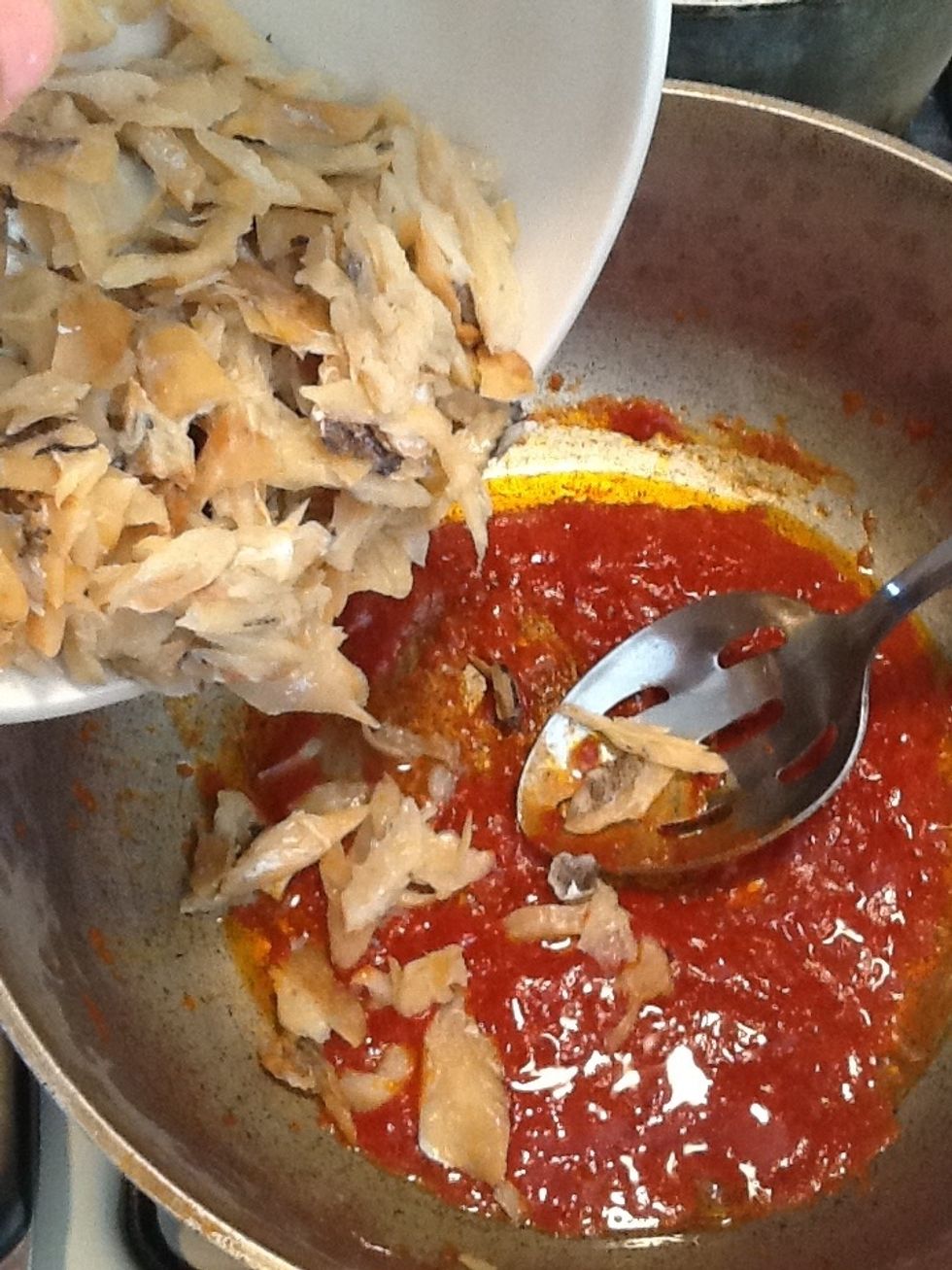 Lets add the codfish now.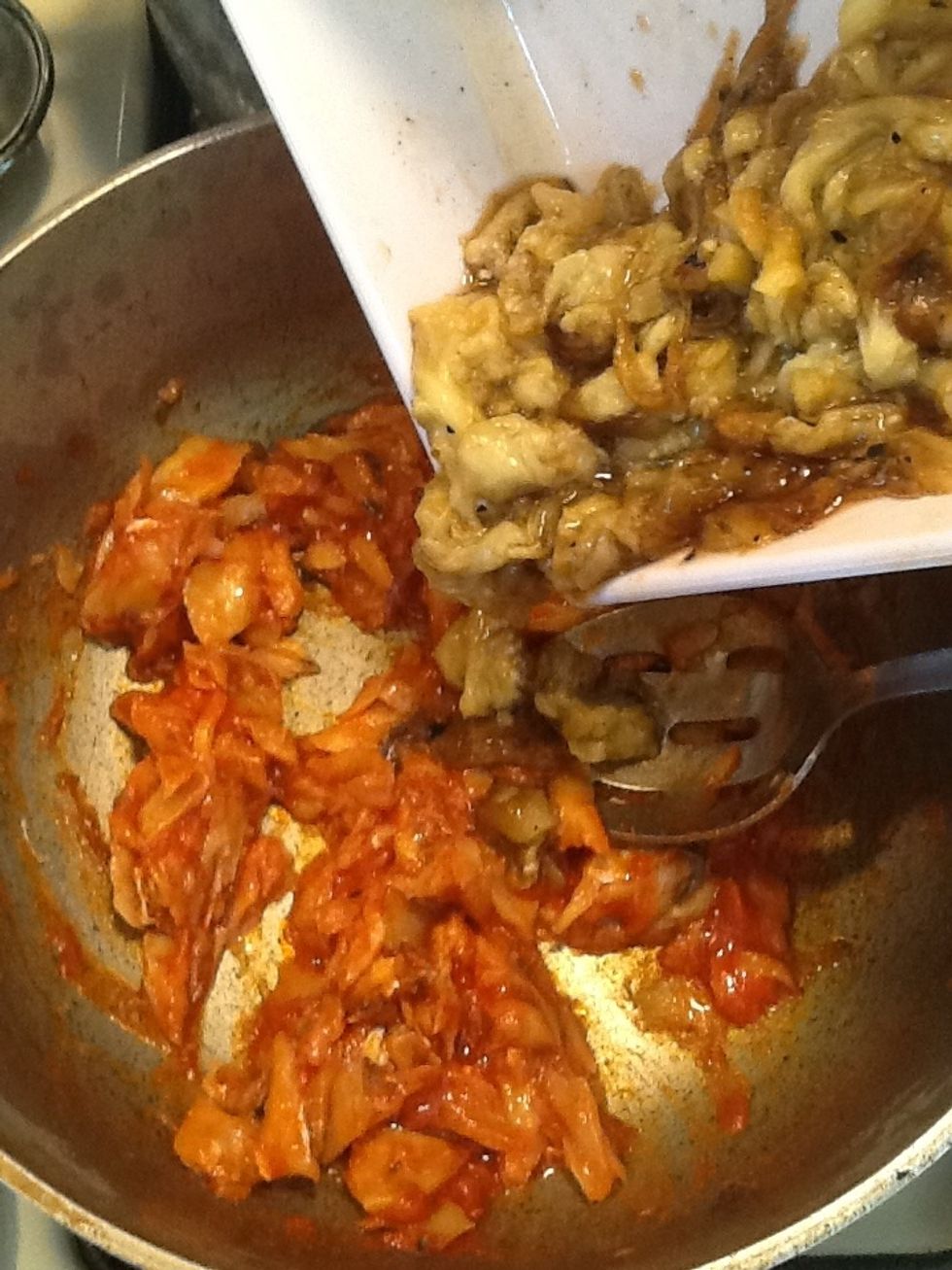 Next goes in the star of the show, the smoky eggplant .😍😍😊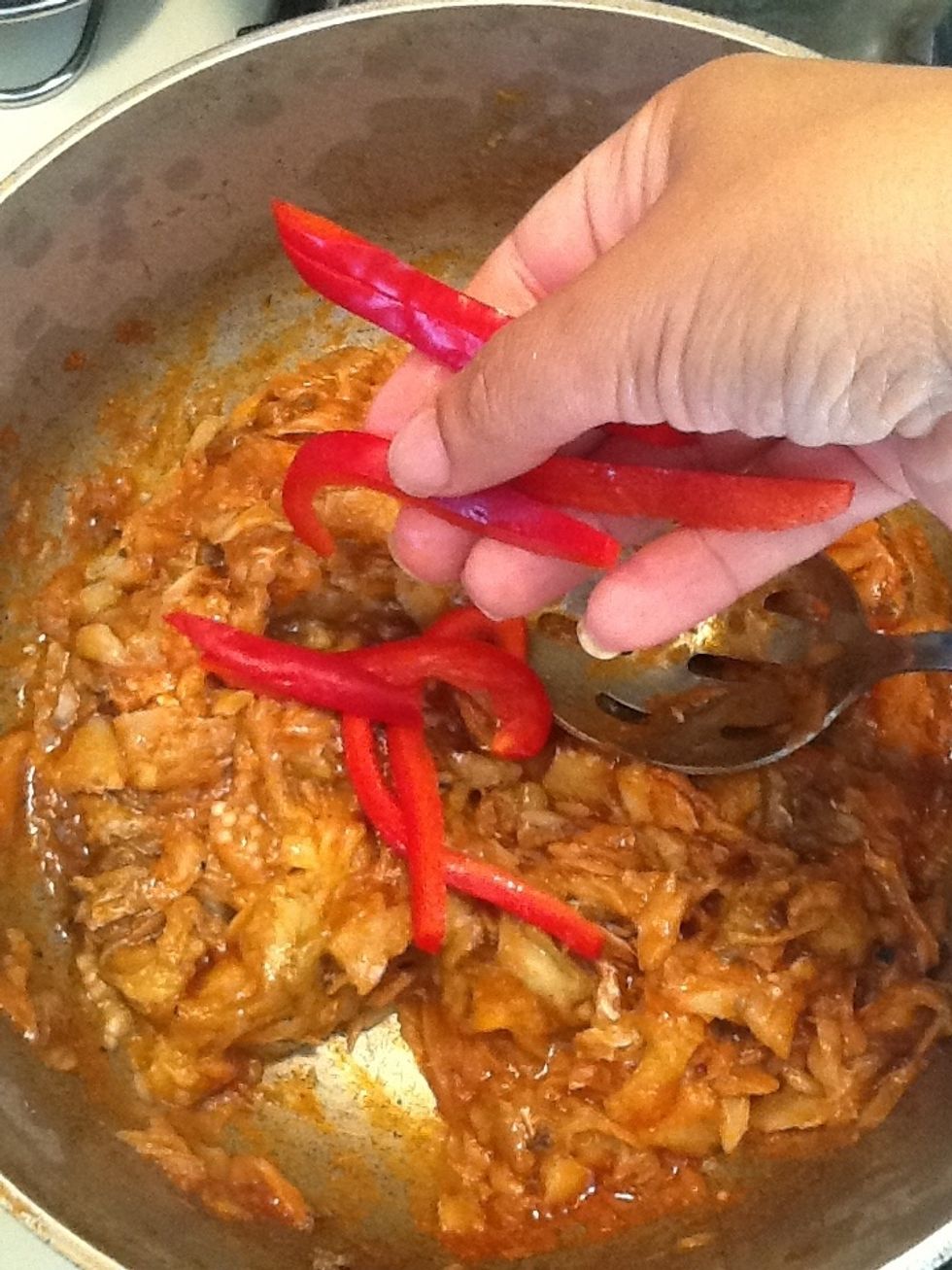 Add the red peppers.
And the onions. Stir it in . The onions and peppers will be cooked by the heat of the food. Plus I like the onion and peppers to be somewhat firm and not overcooked.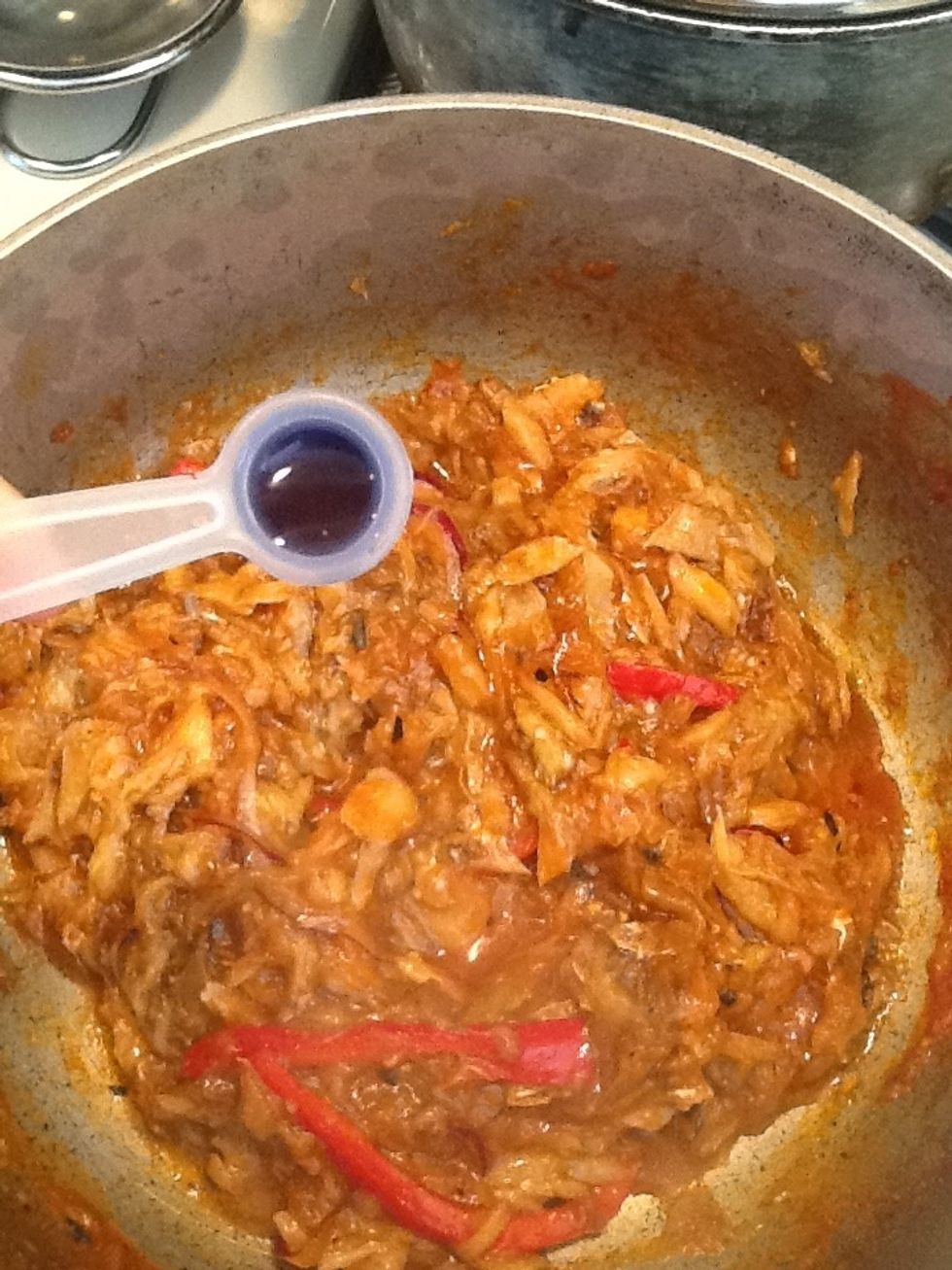 Lastly add the vinegar.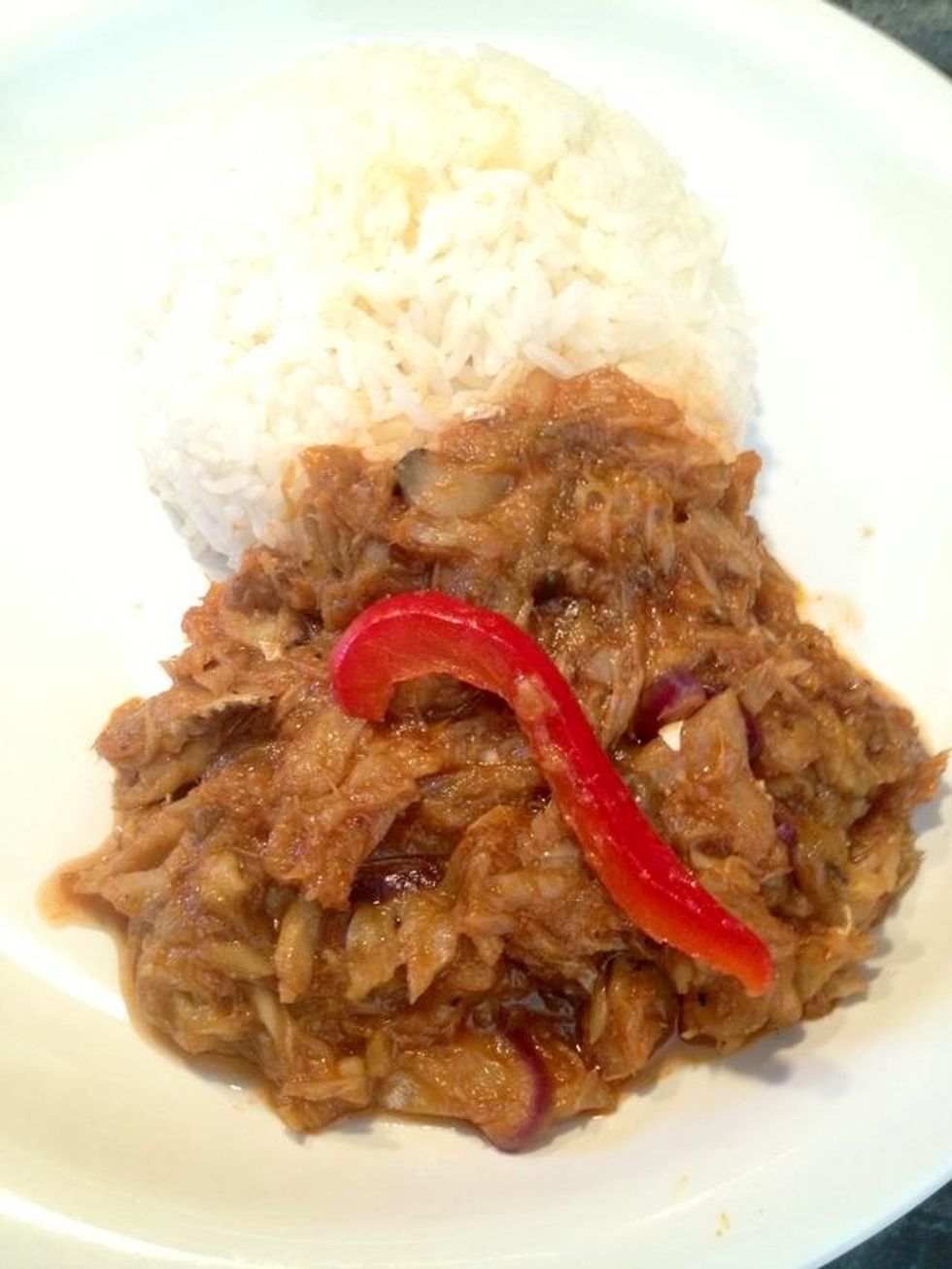 Now excuse me while I go eat .😁😁😁
1.0lb Salted boneless codfish
2.0 Medium Eggplant
0.0c Tomato sauce
2.0Tbsp Tomato paste
0.0c Water
1.0 1/2 Packet of sazon goya
0.0Tbsp Garlic powder
0.0tsp Vinegar
1.0Tbsp Oil
A few slices of red pepper and red onions .