How to make bacalaitos(codfish fritters)
A very popular cuchifrito from puerto rico. Yum
12138
The humble cast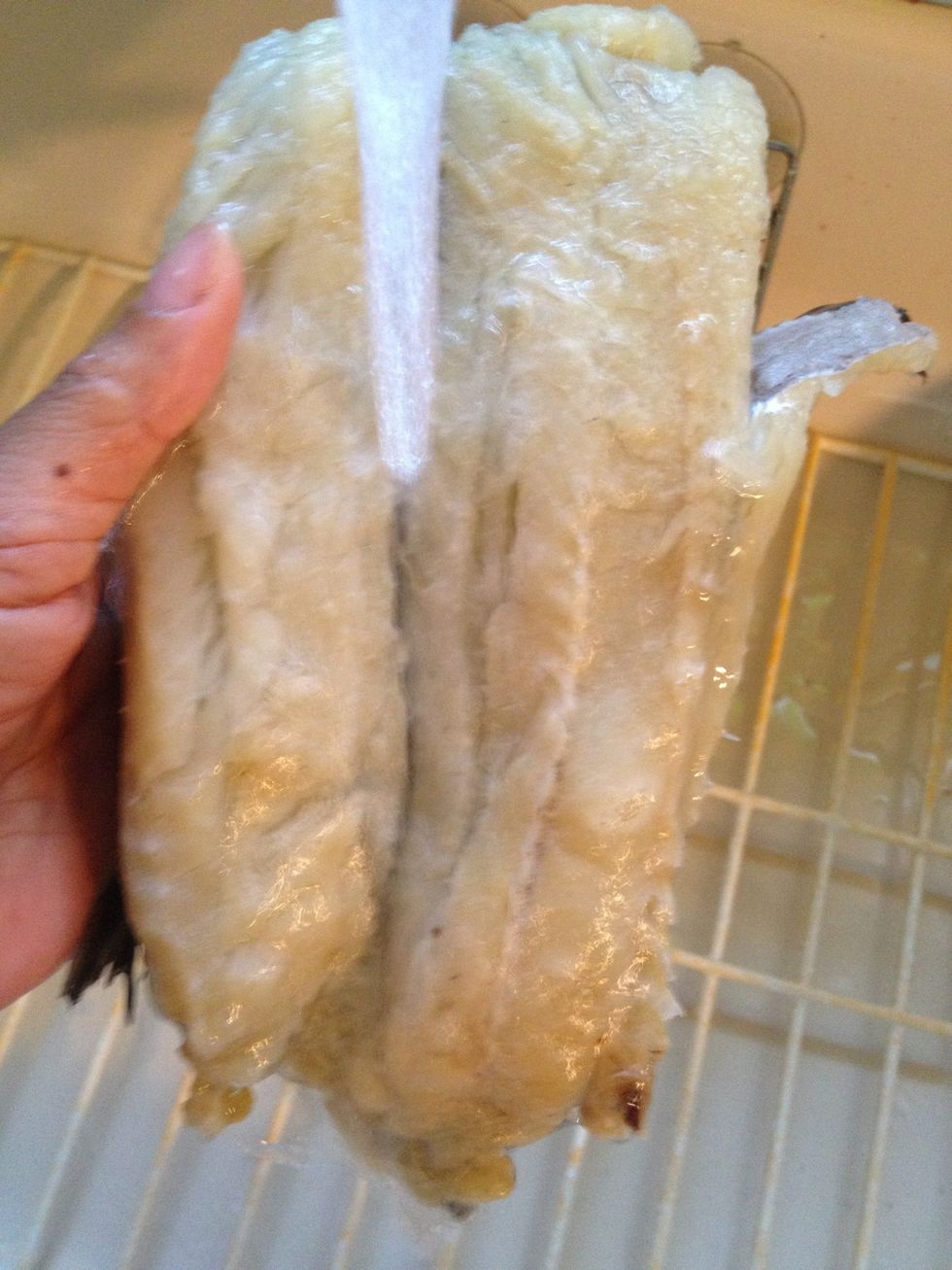 Take your salted cod and rinse under cold water.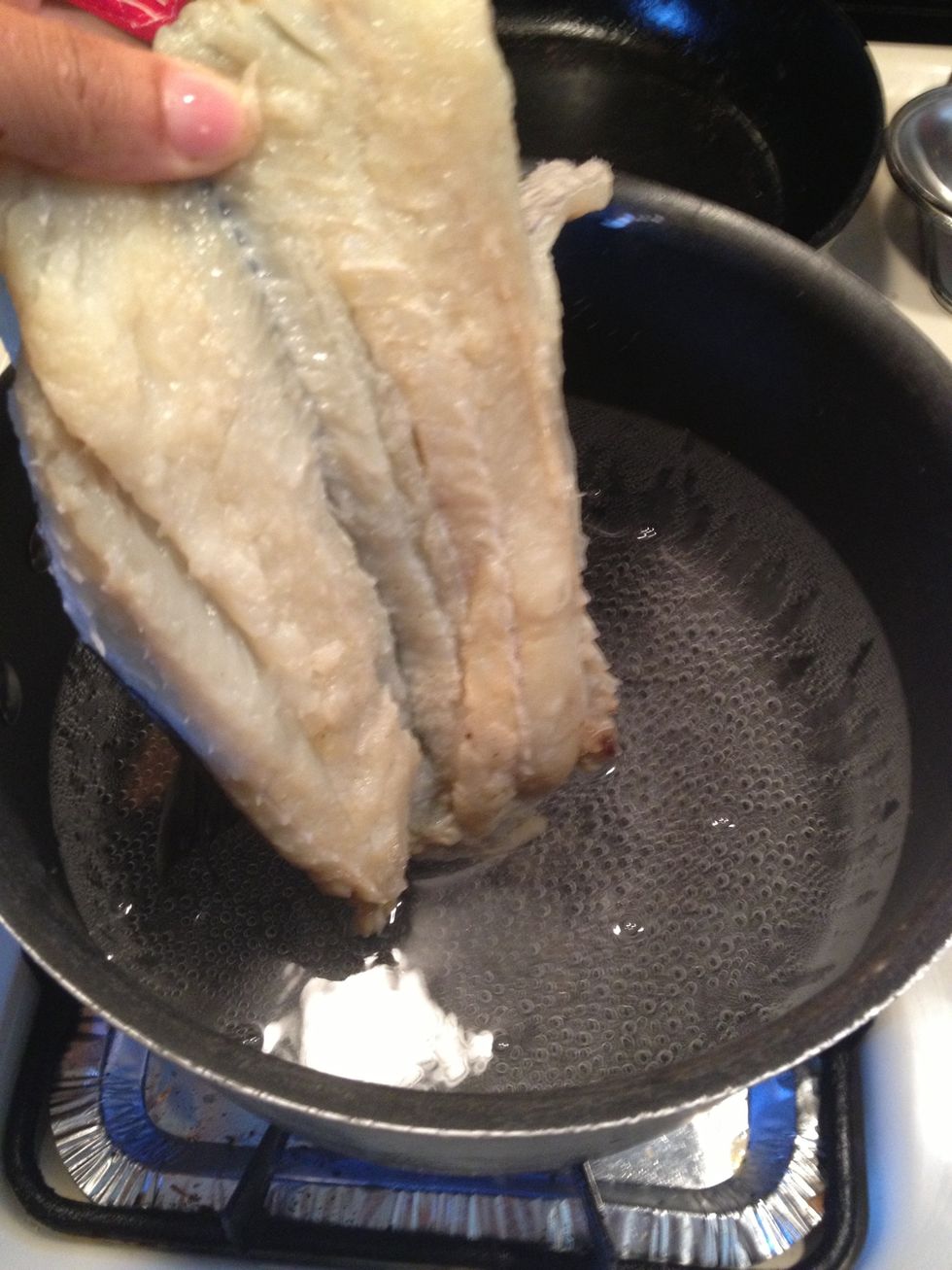 Put a pot of water on your stove over high heat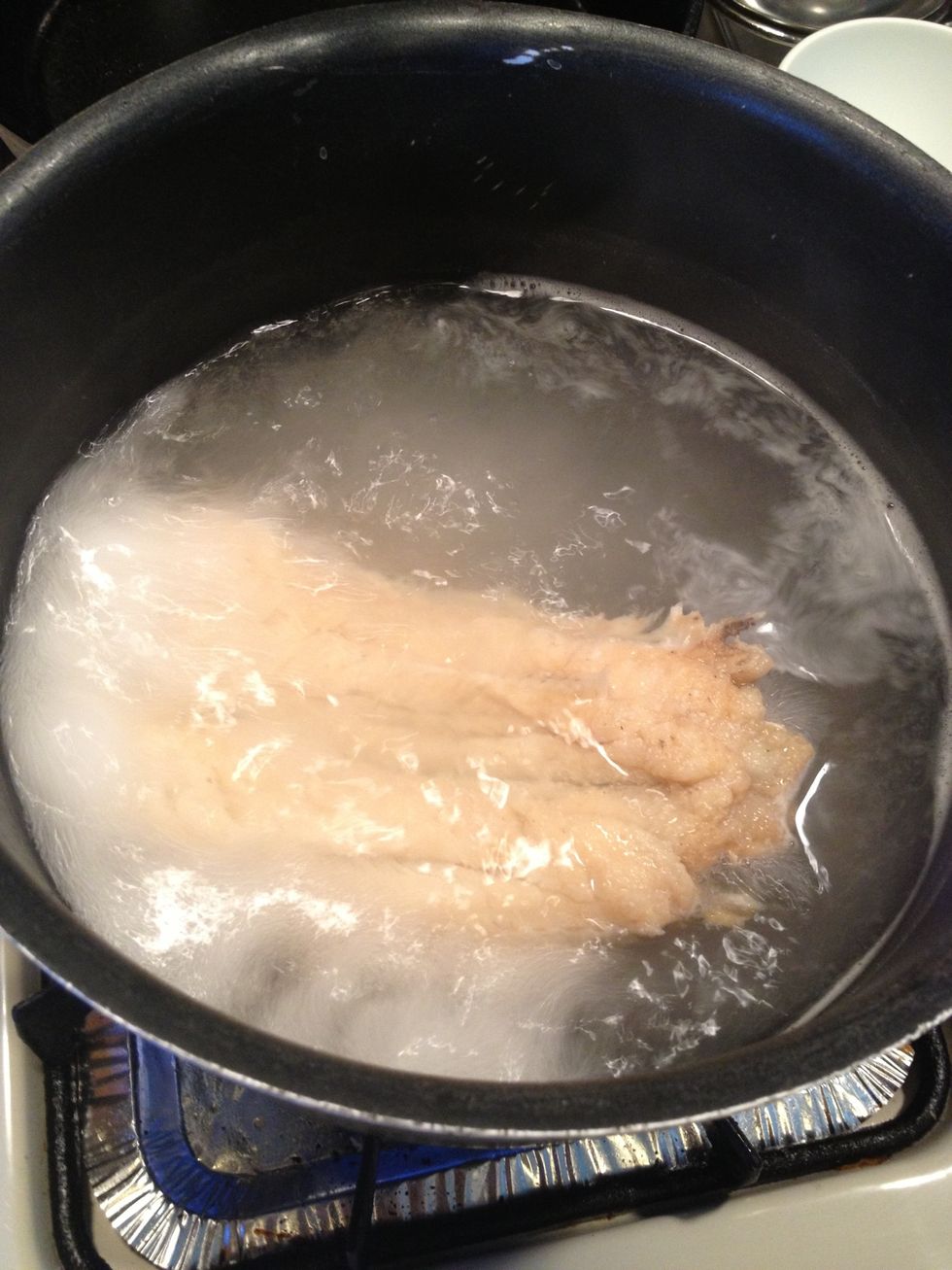 Boiled codfish for 15 minutes to remove the excess salt.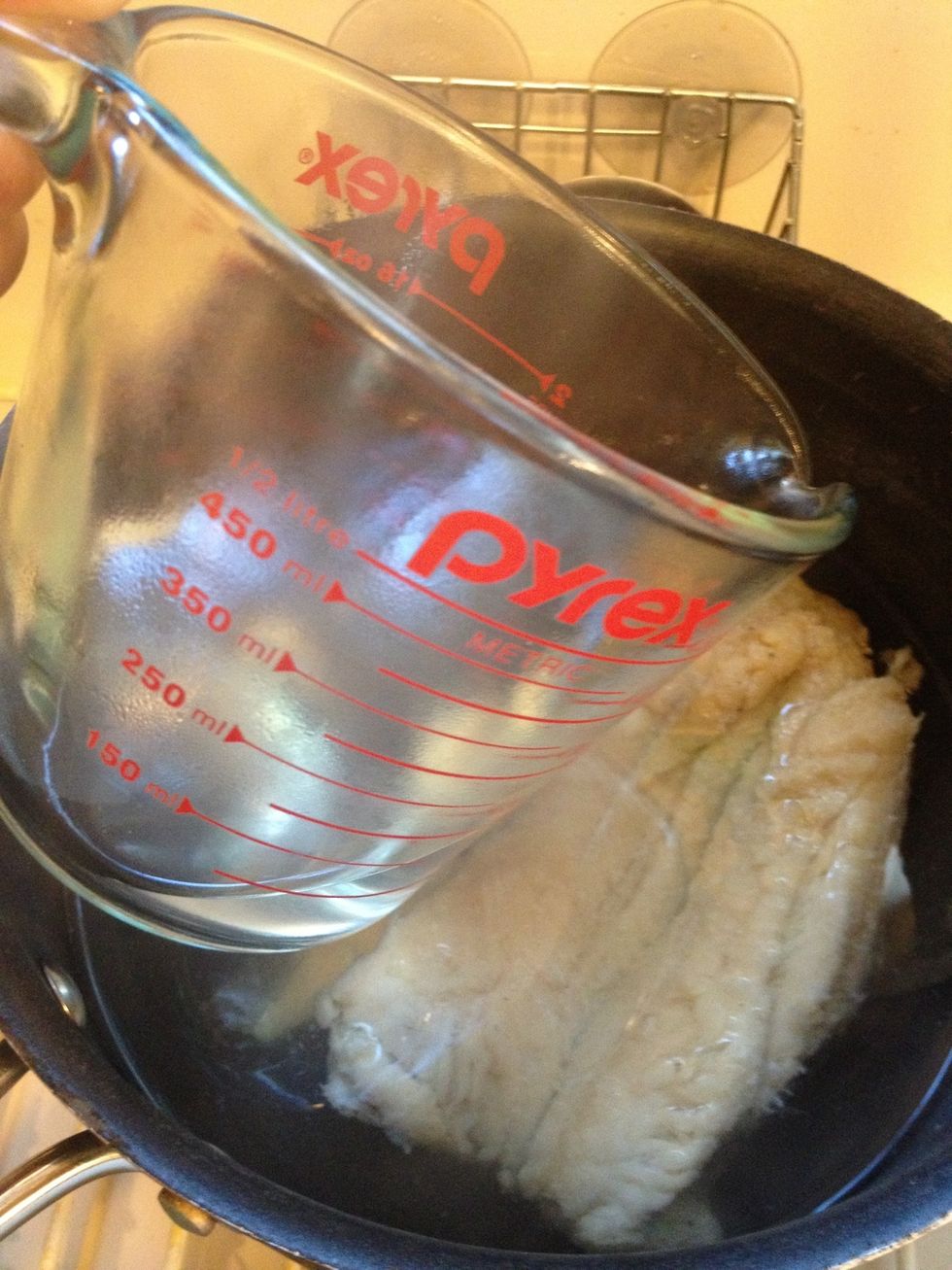 After 15 minutes remove 1/2 cup the water and set aside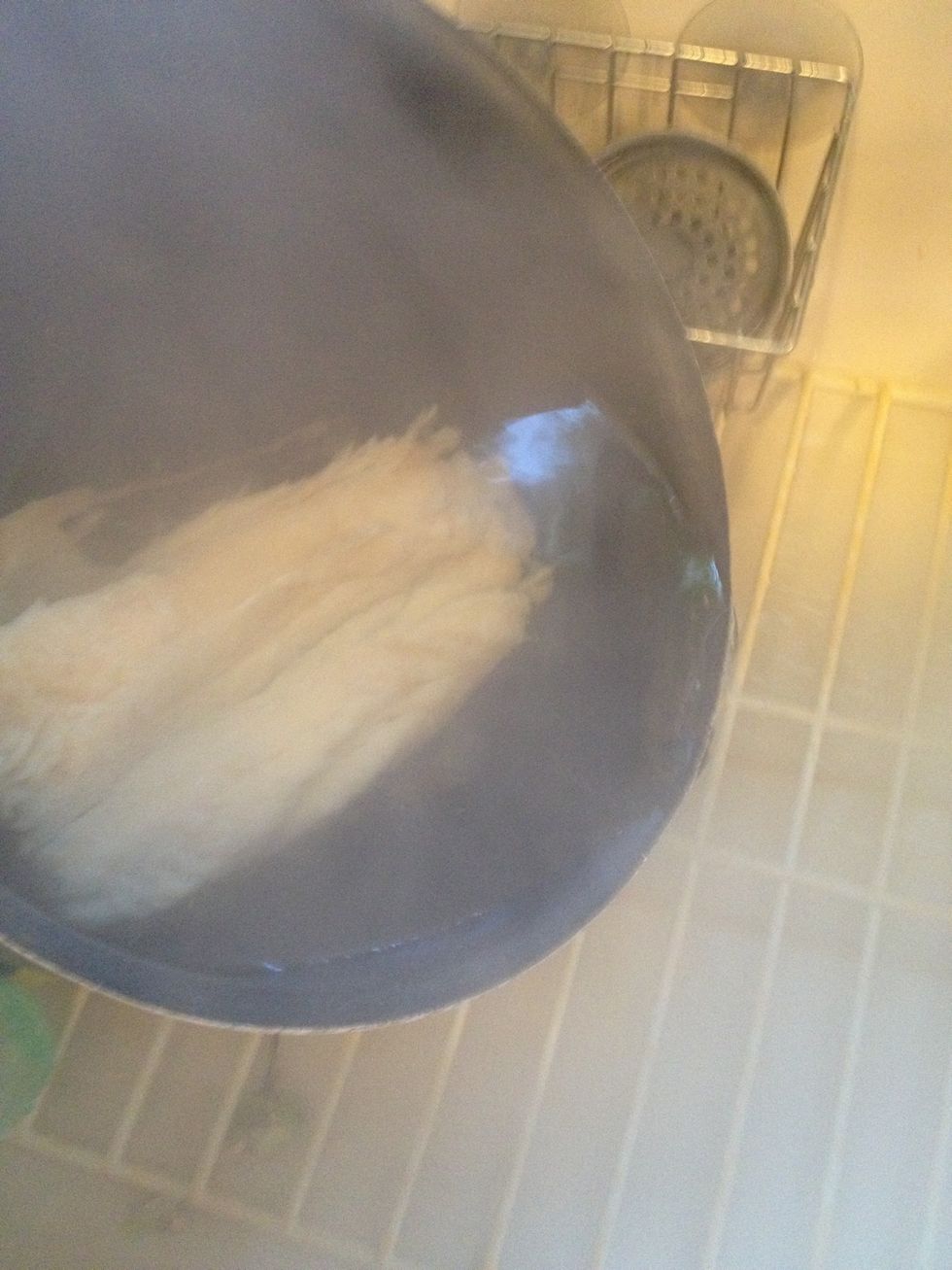 Let's discard that salted water.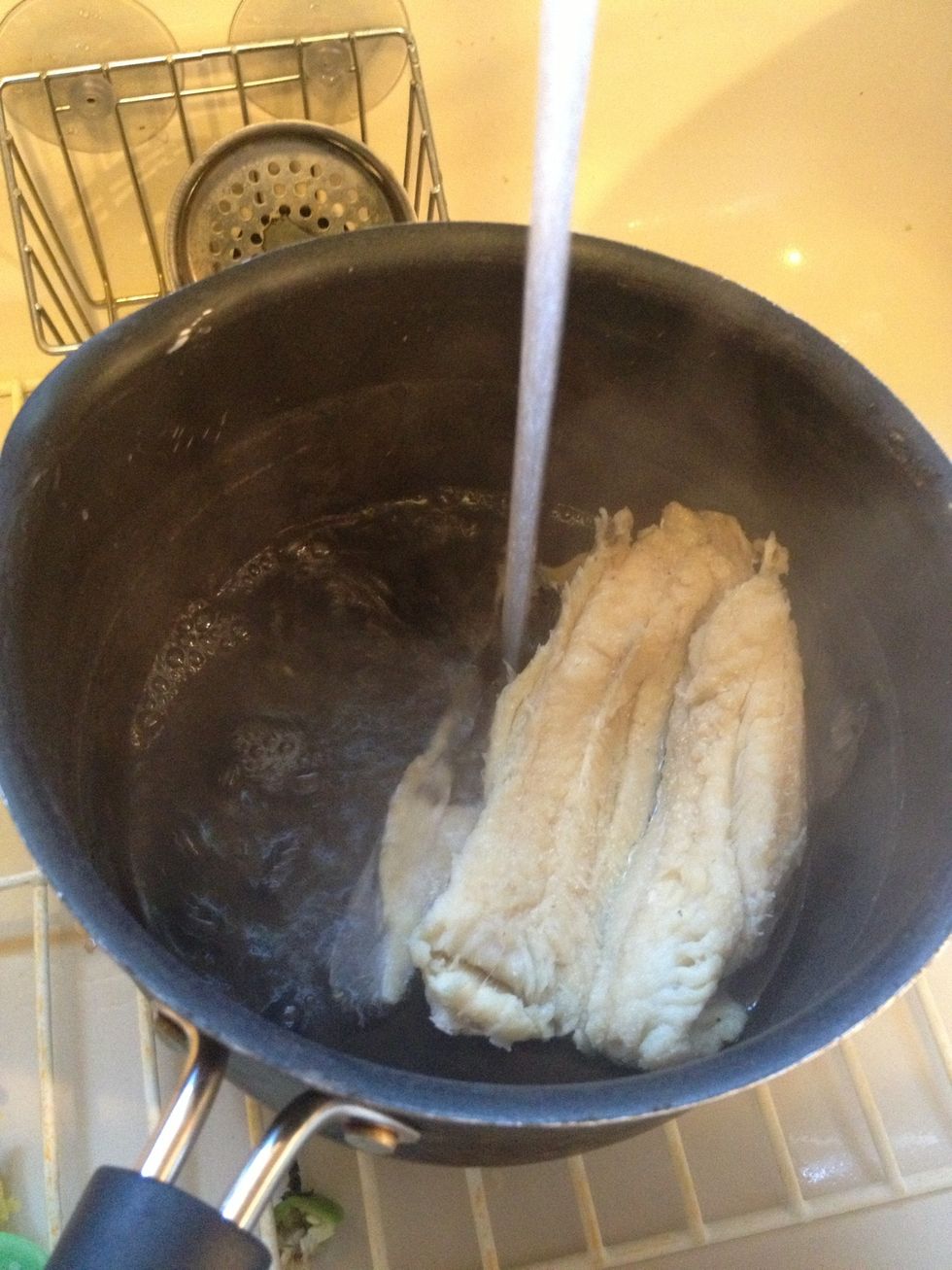 We will repeat these steps two or three more times until the codfish has removed almost all it's salt.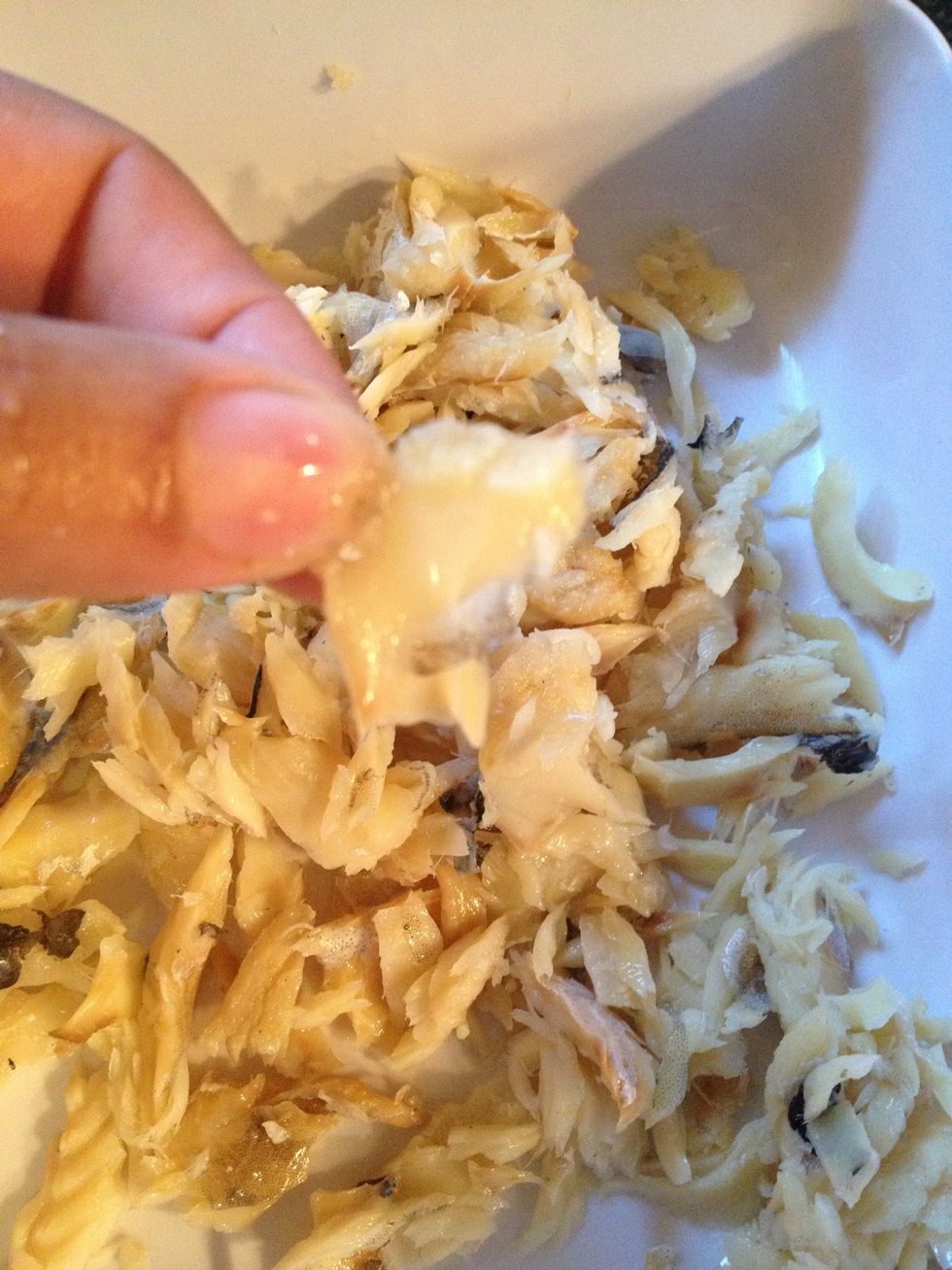 That is how big the pieces should be. Not any smaller than this. We want to be able to feel the cod when biting Into the fritter☺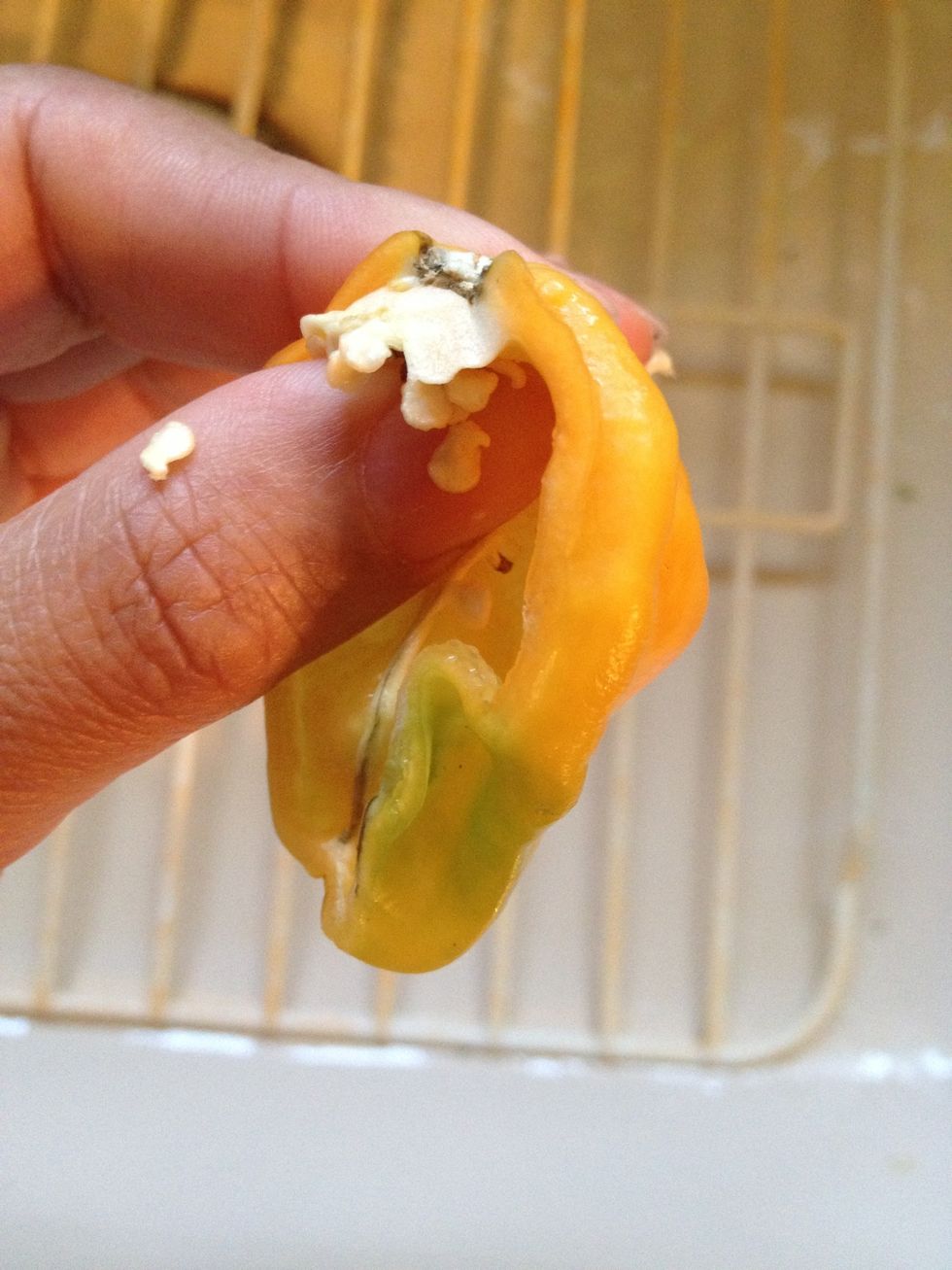 Now lets take your peppers if using and remove the seeds
Rinse them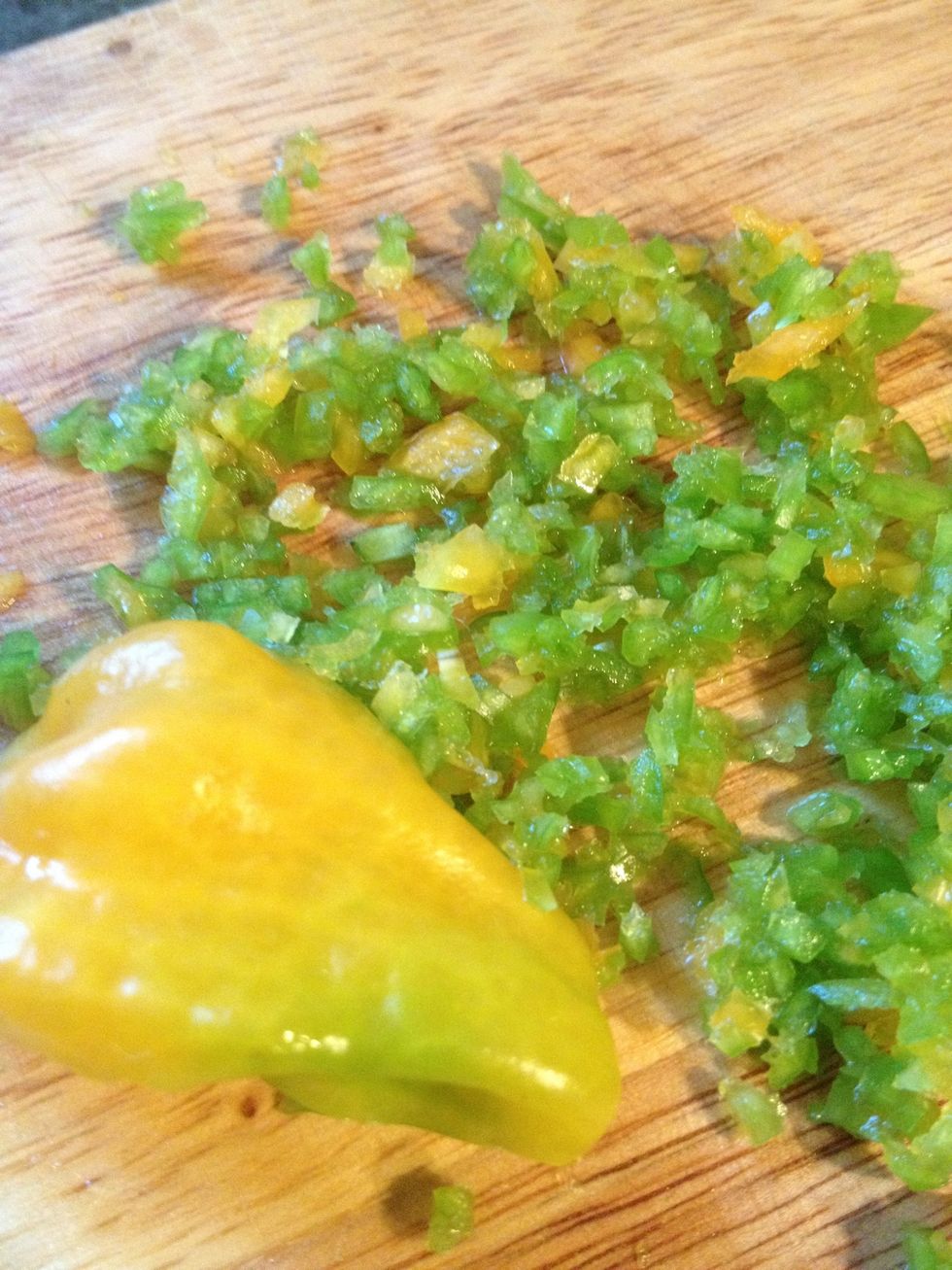 And finely dice them.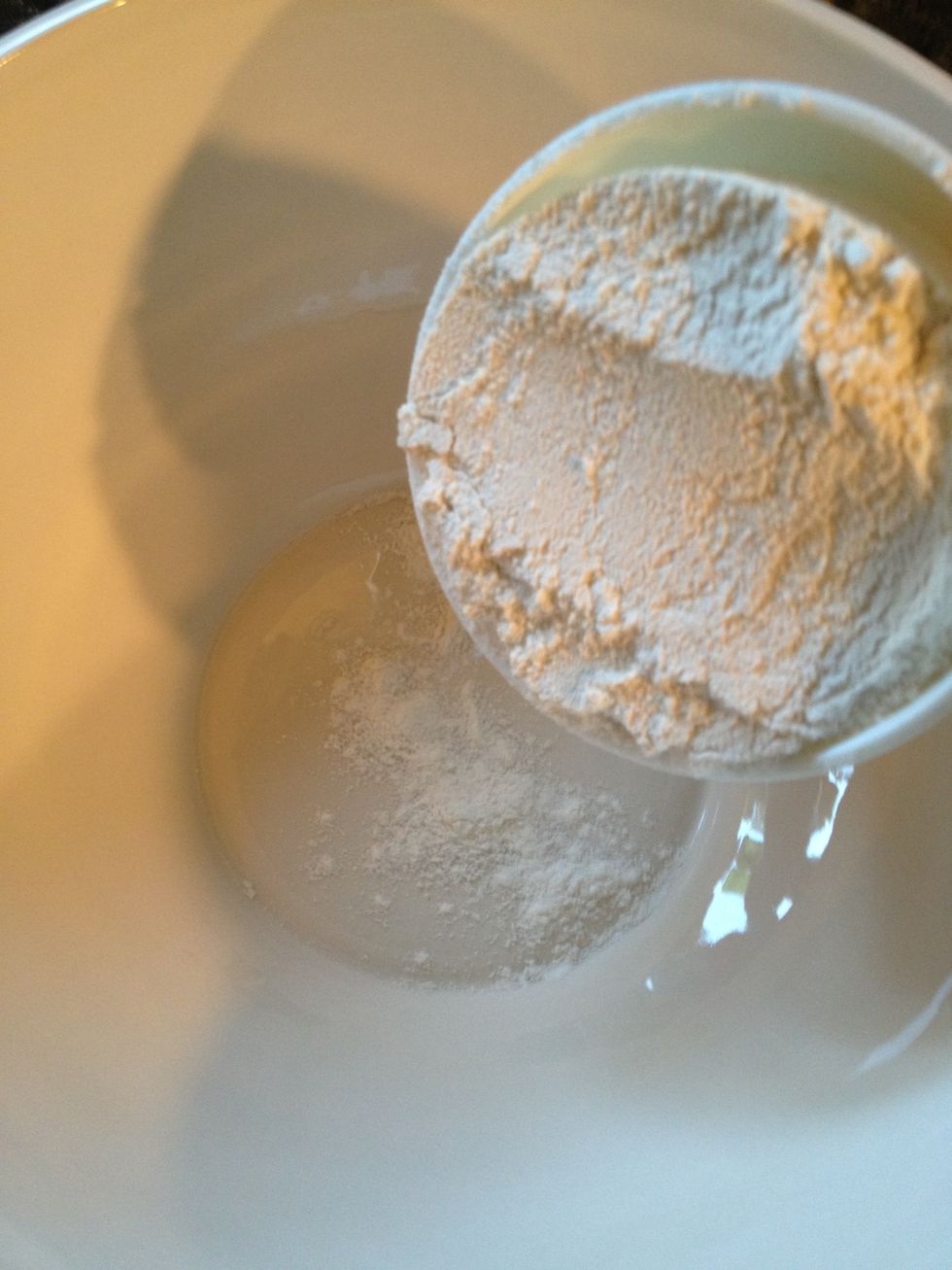 Now let's take the flour and put it in a bowl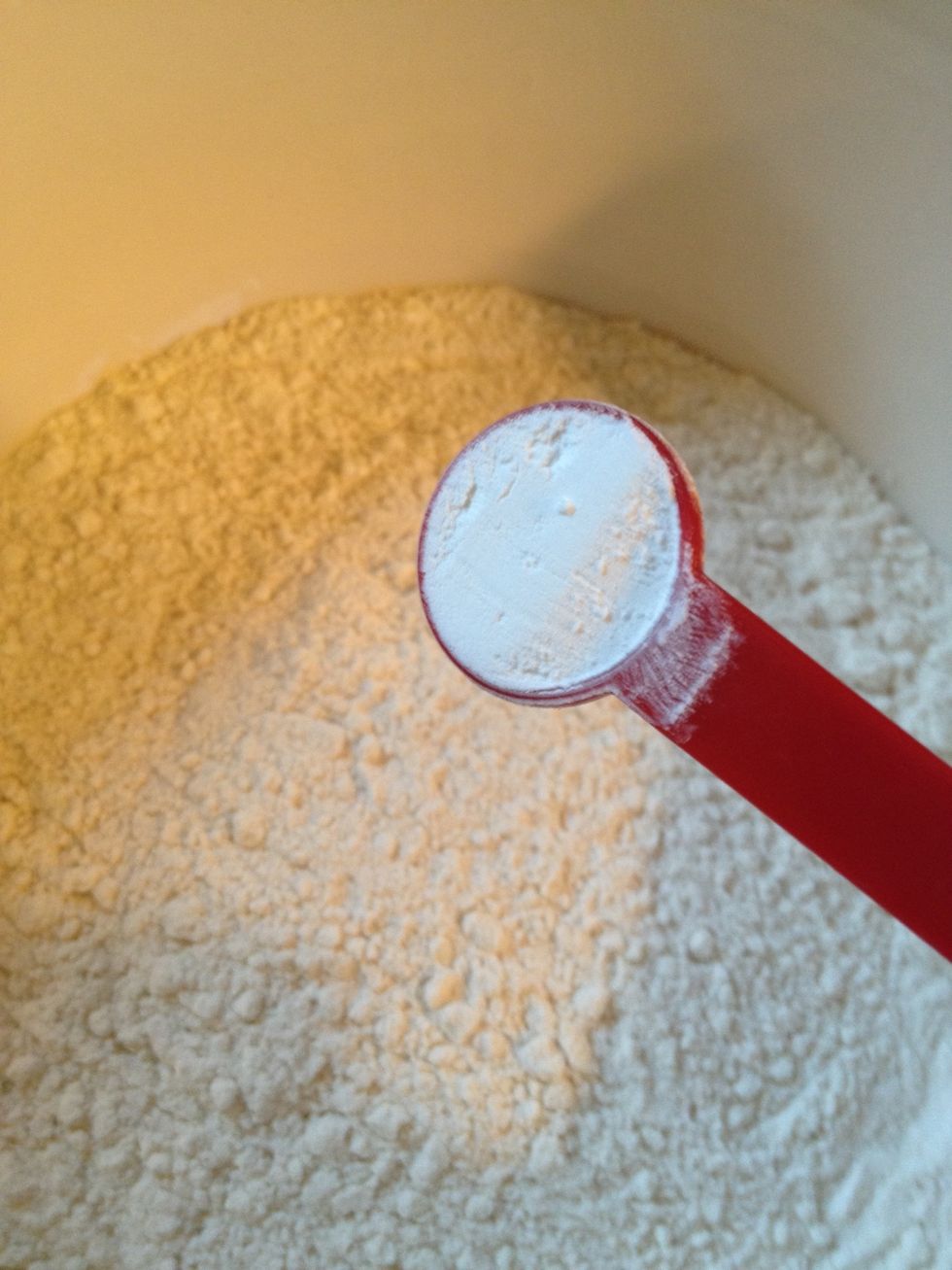 Add the baking powder.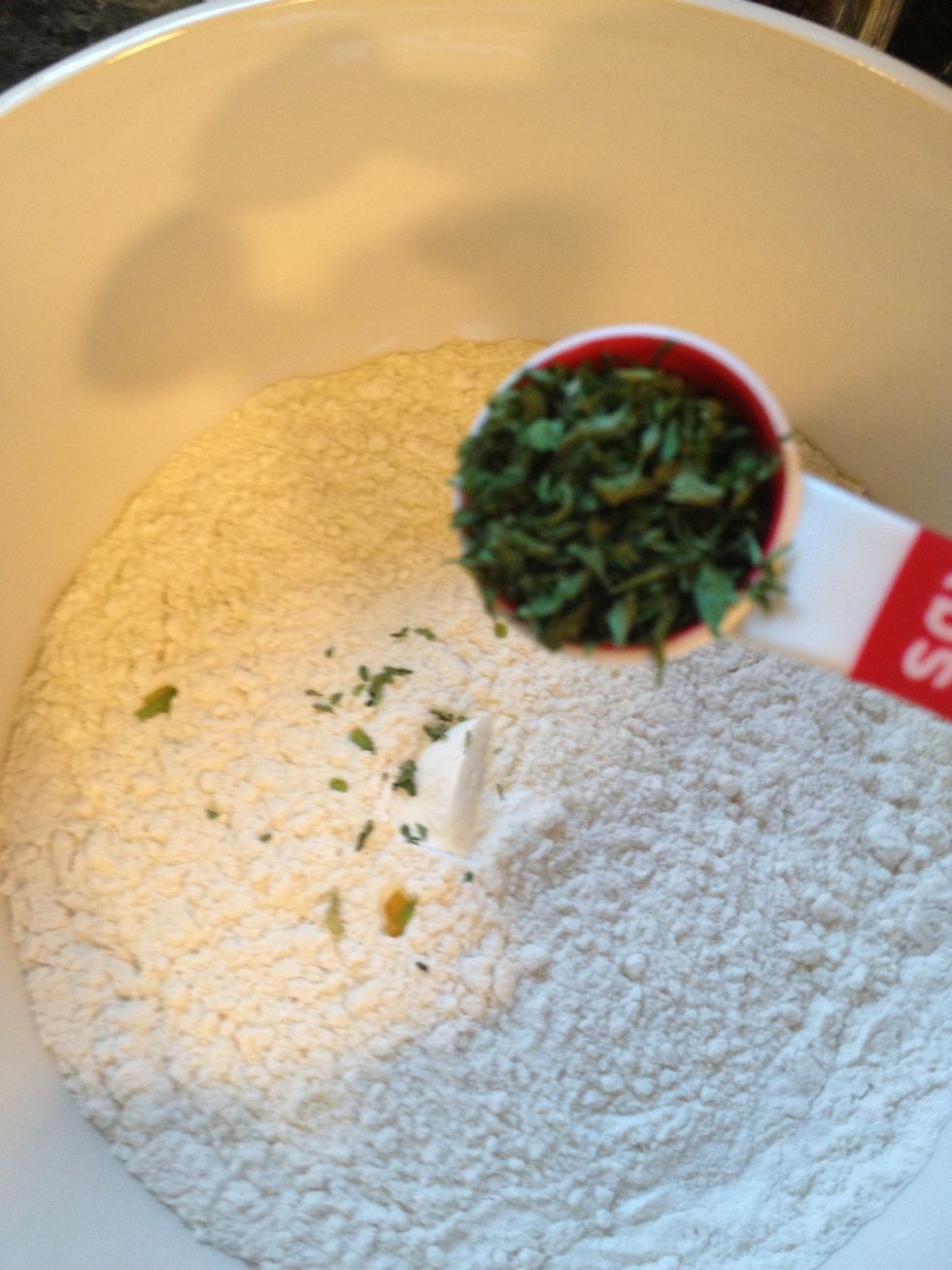 The parsley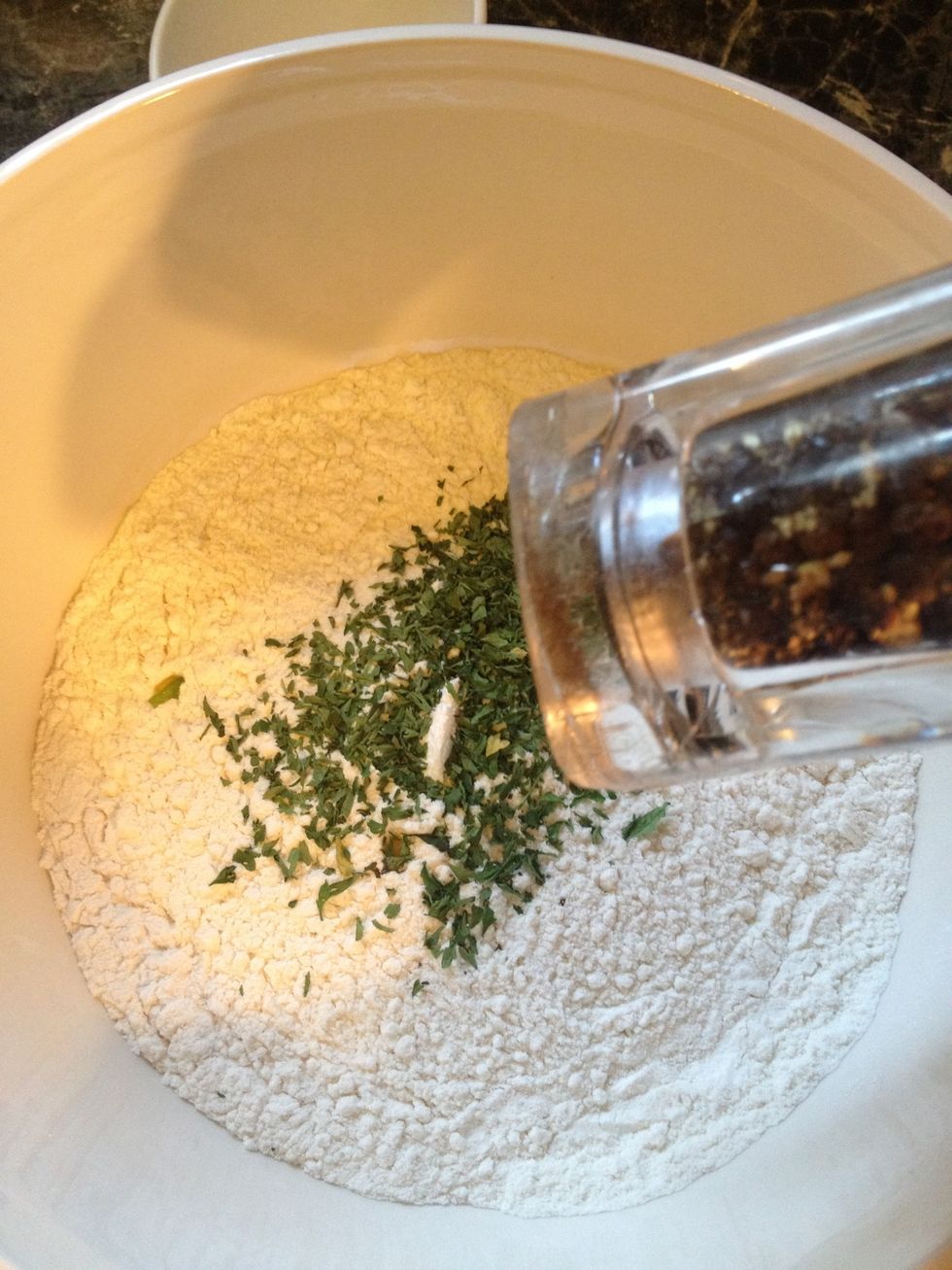 The black pepper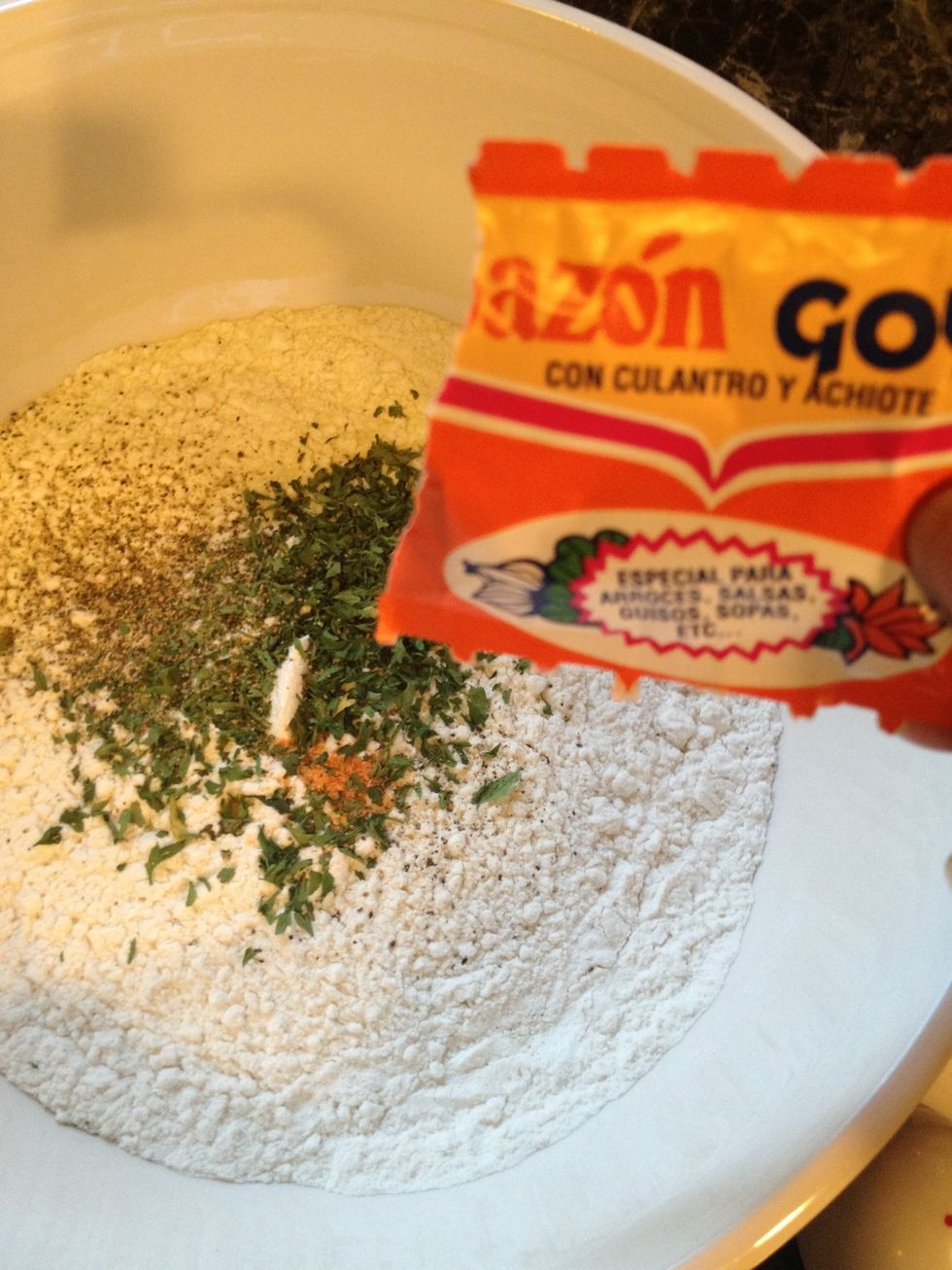 The sazon
Whisk the dry ingredients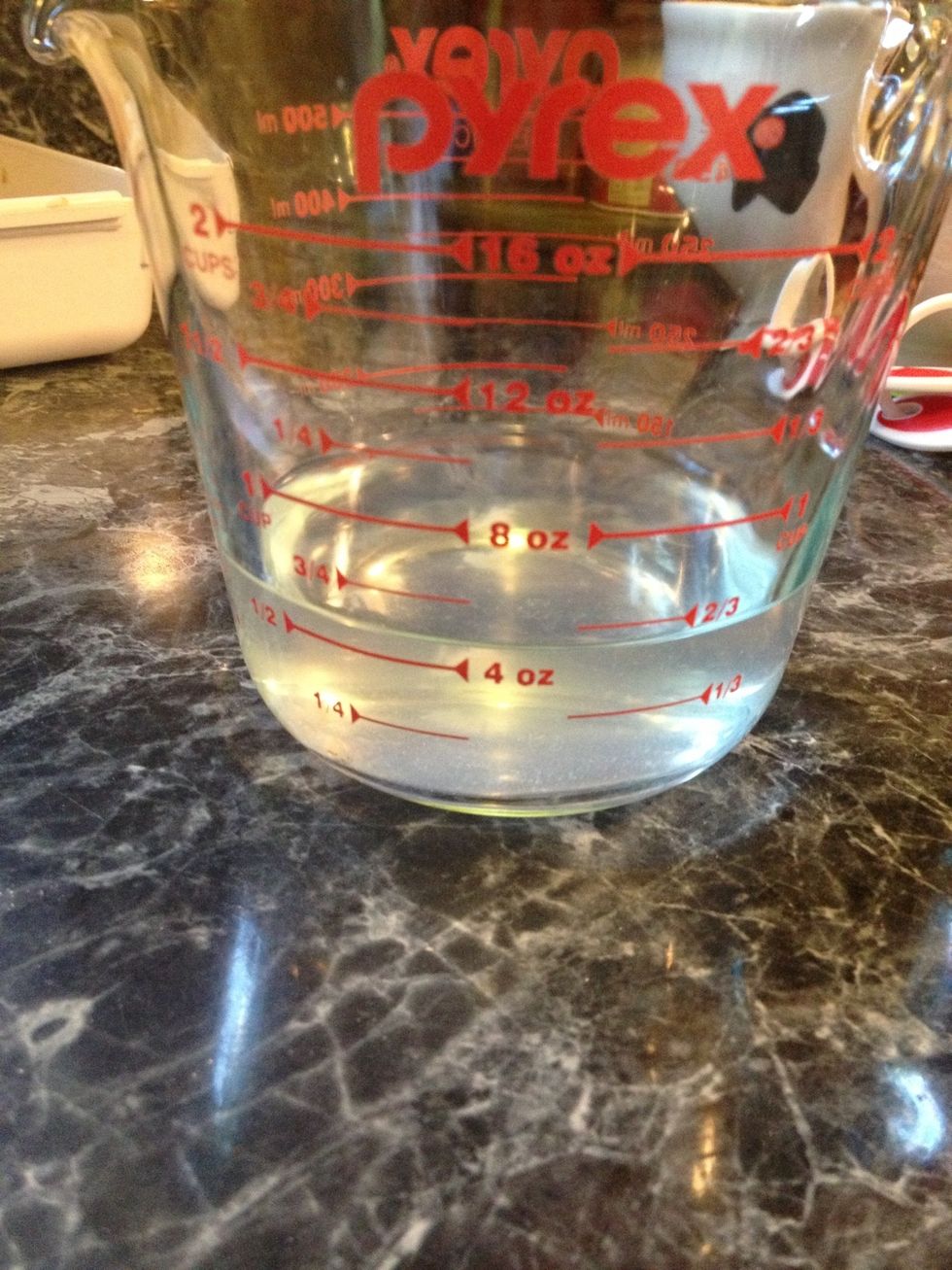 Remember the 1/2 cup water (actually 2/3 cup sorry 😩)we removed? Well it's time to use it. Thats flavor 😊☺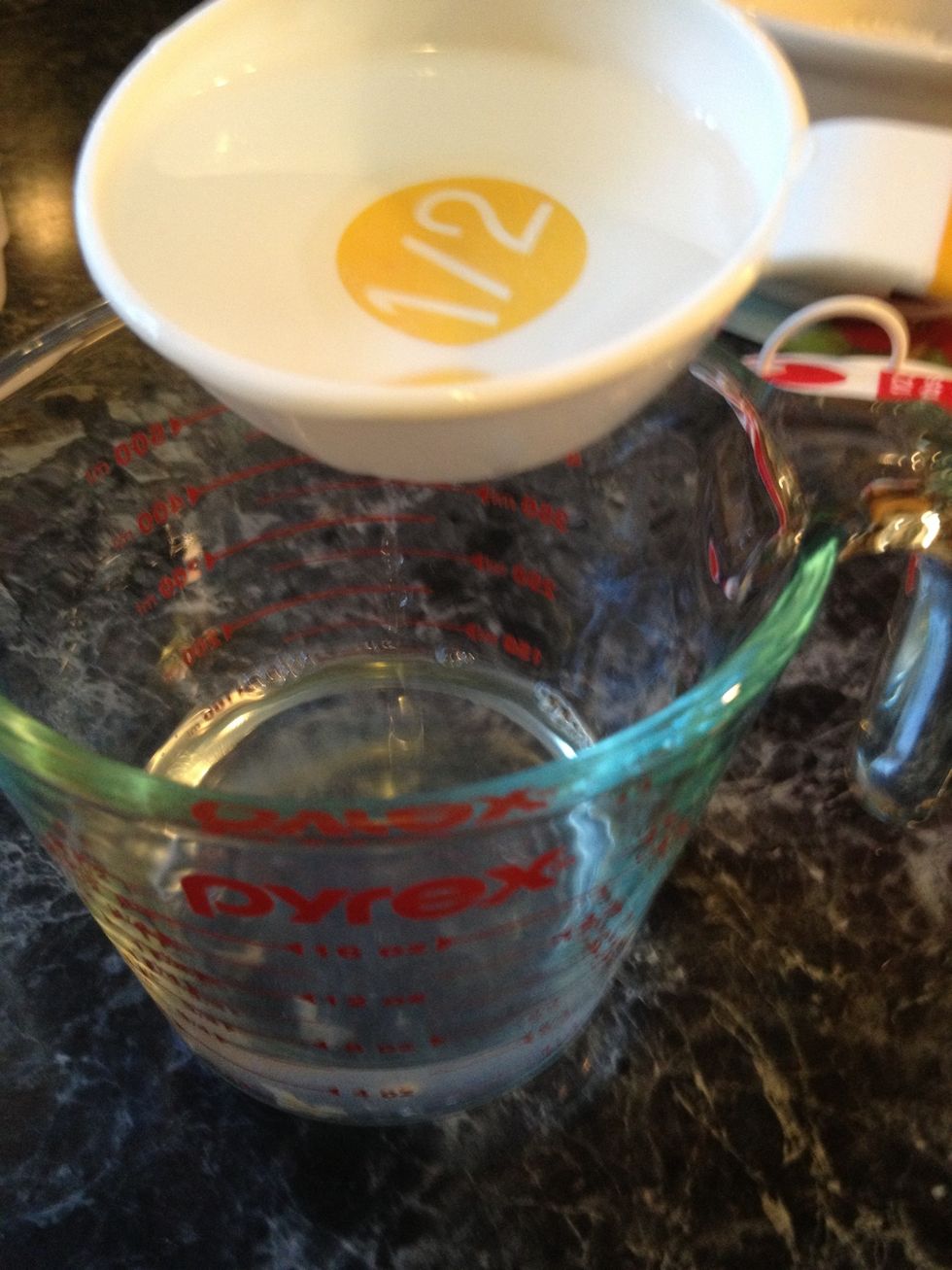 Let's add 1 cup of fresh water to it. Making the total water 1 2/3 cups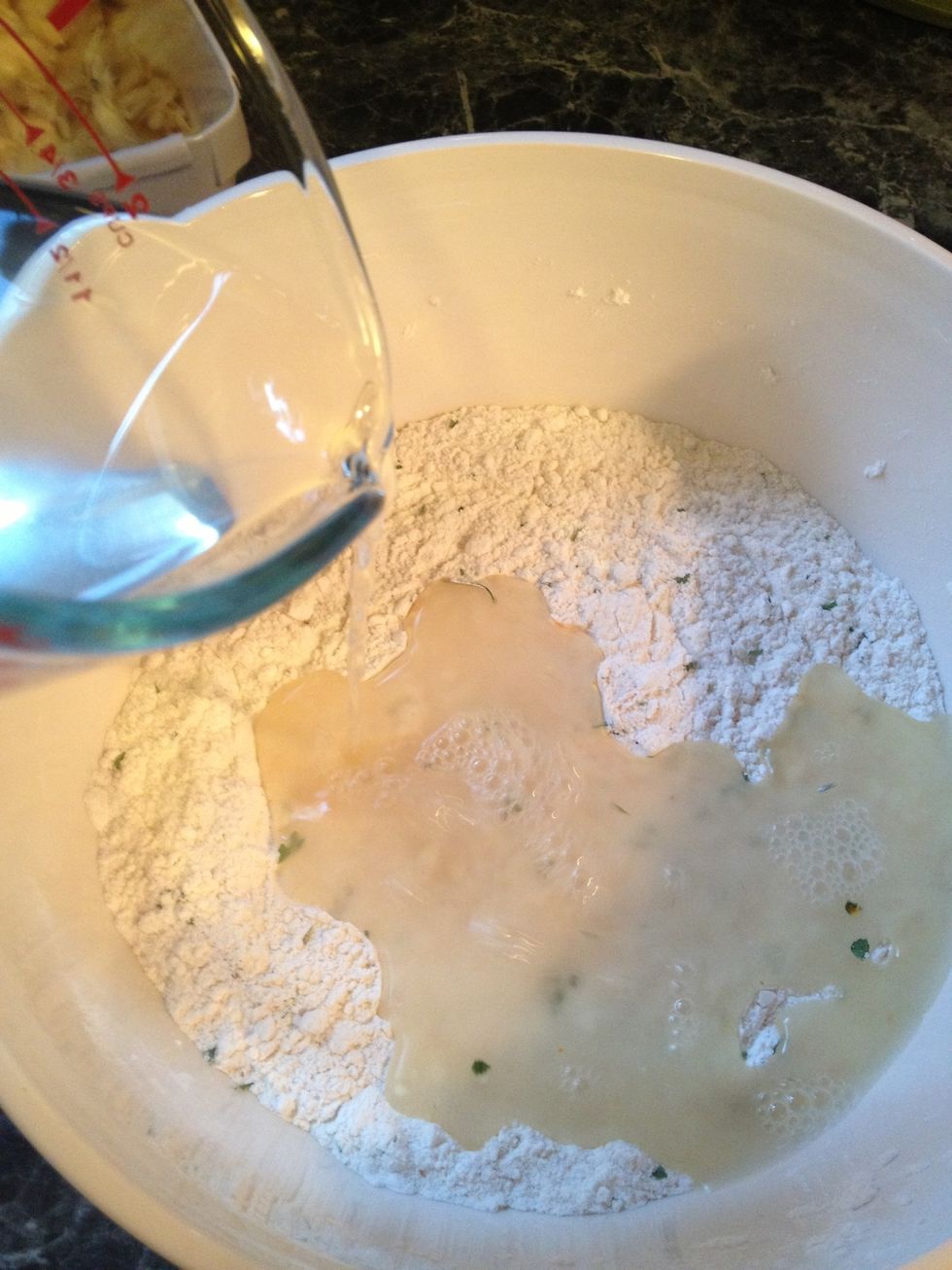 Add that water slowly.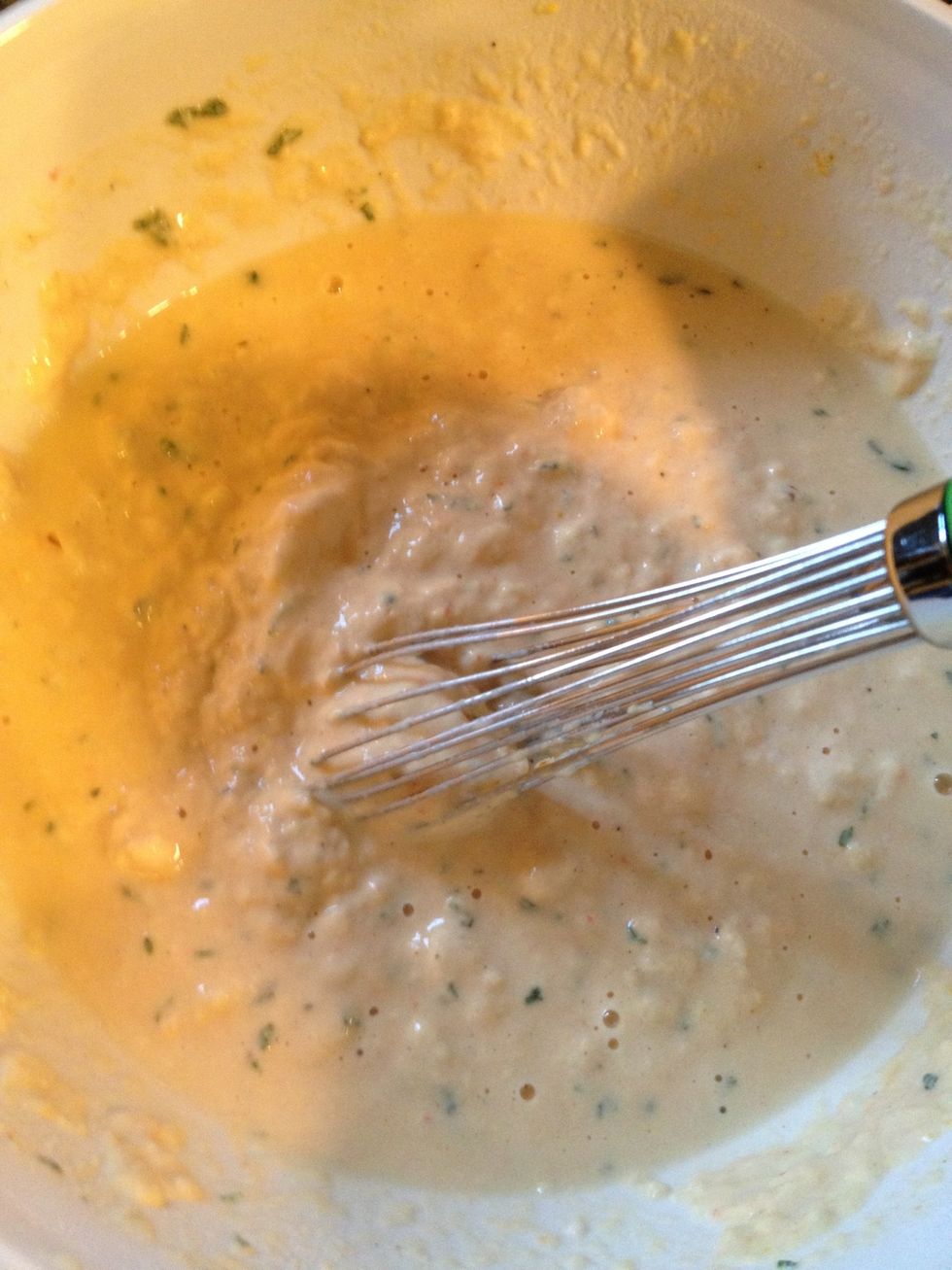 Whisk away the lumps.
Now let's add the sweet pepper. I just love the flavor this gives the batter.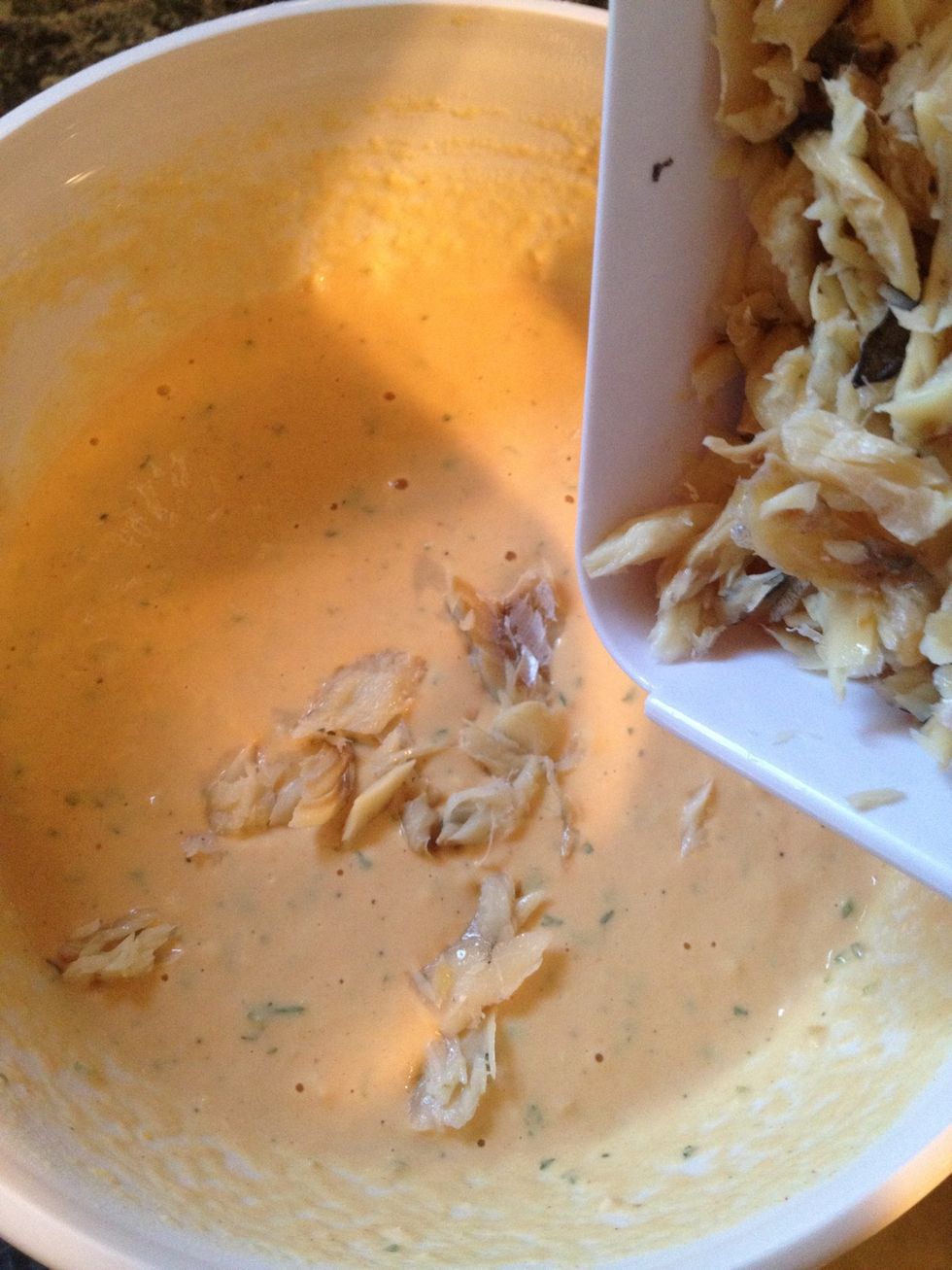 Add the shredded cod fish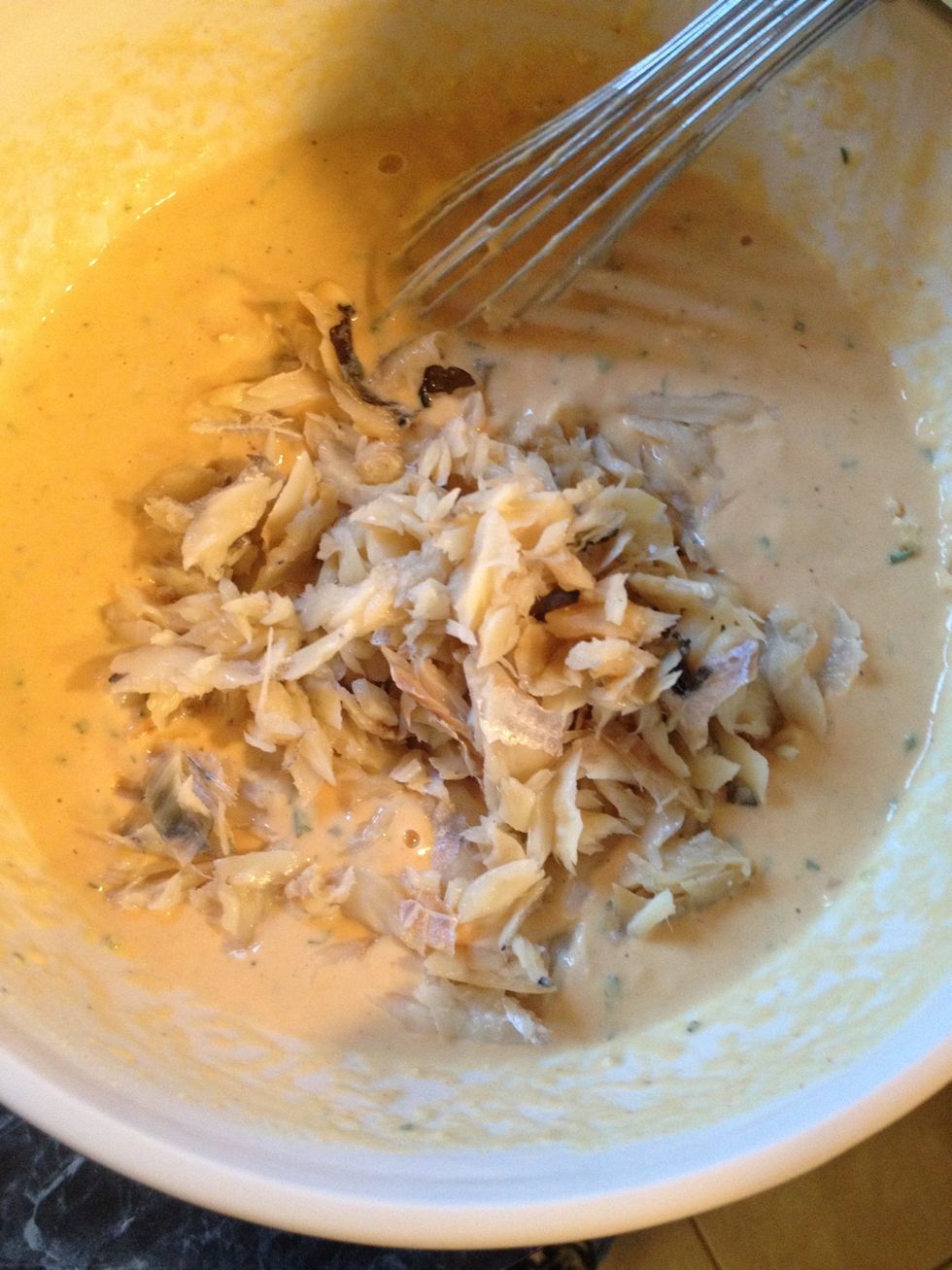 Stir it in slowly being careful not to break up the cod pieces.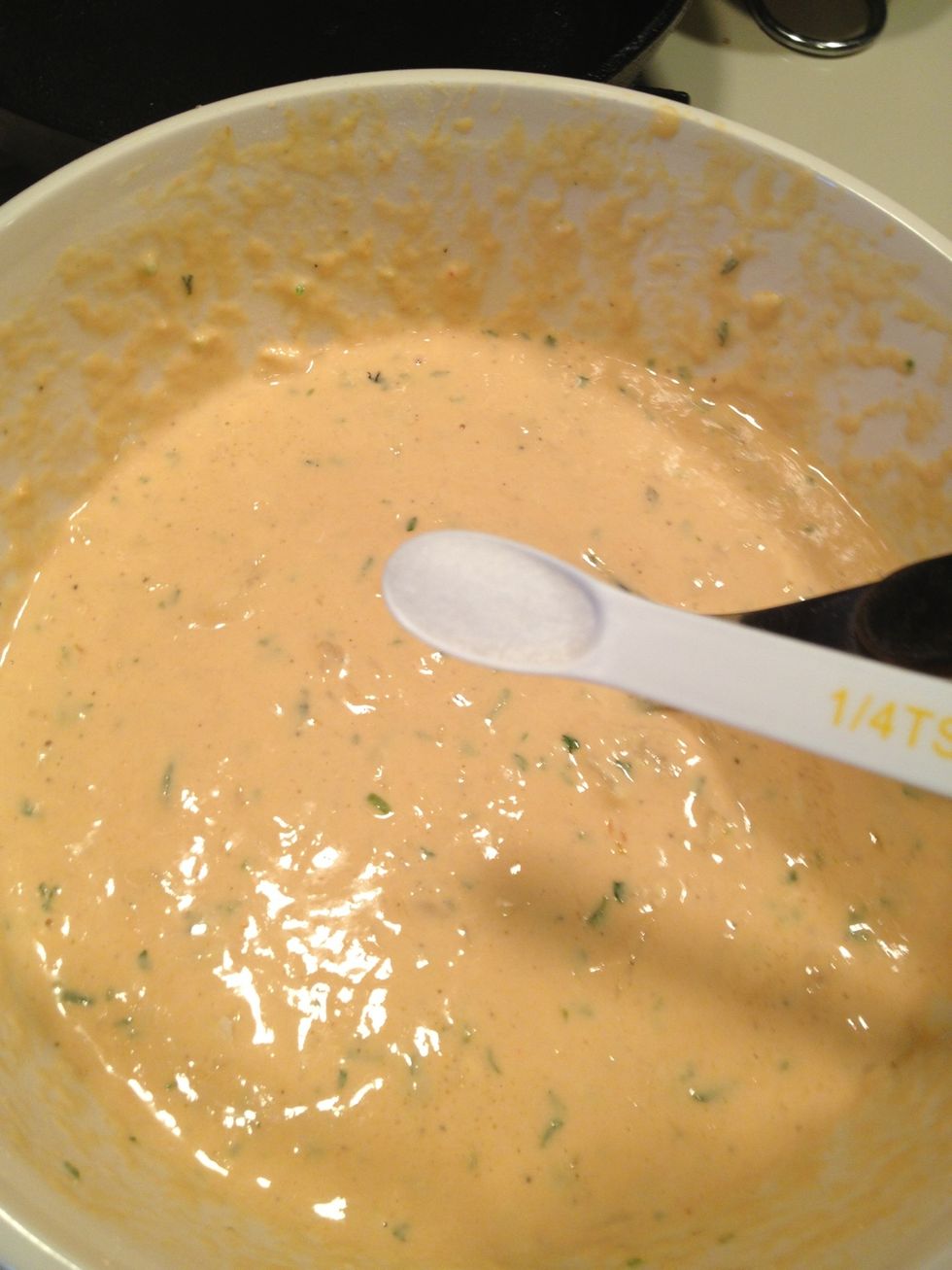 Add the salt if needed. Make sure you taste the batter as you go and add salt to your taste.😊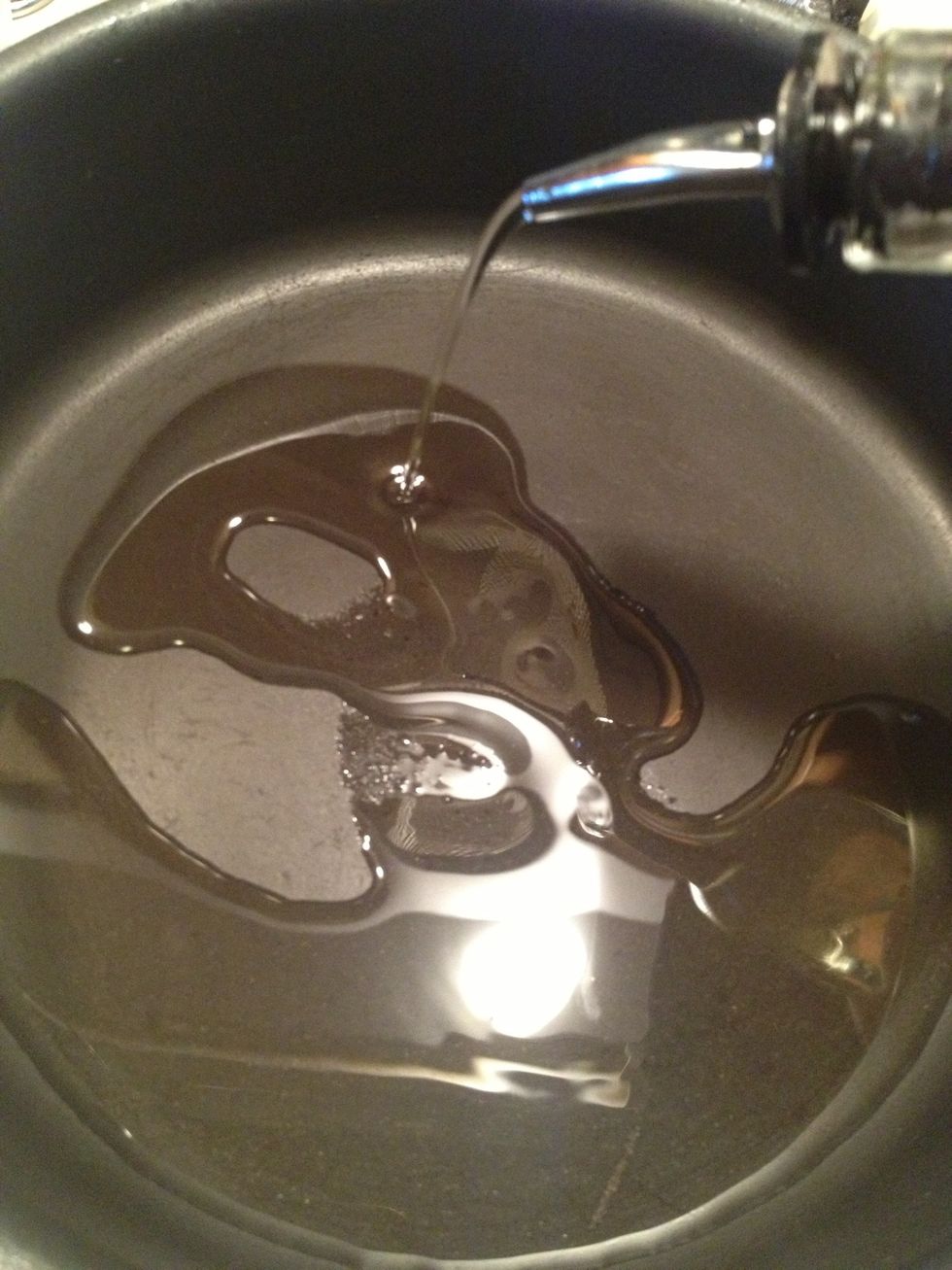 Let's get ready to fry. Add some oil in a pot over high heat. I didn't put measurements for the oil , I'm sure you know how much to use. Do you😜? I certainly hope so!!!😁😁
Add a large tablespoonful to the hot oil. I say about 1/4 cup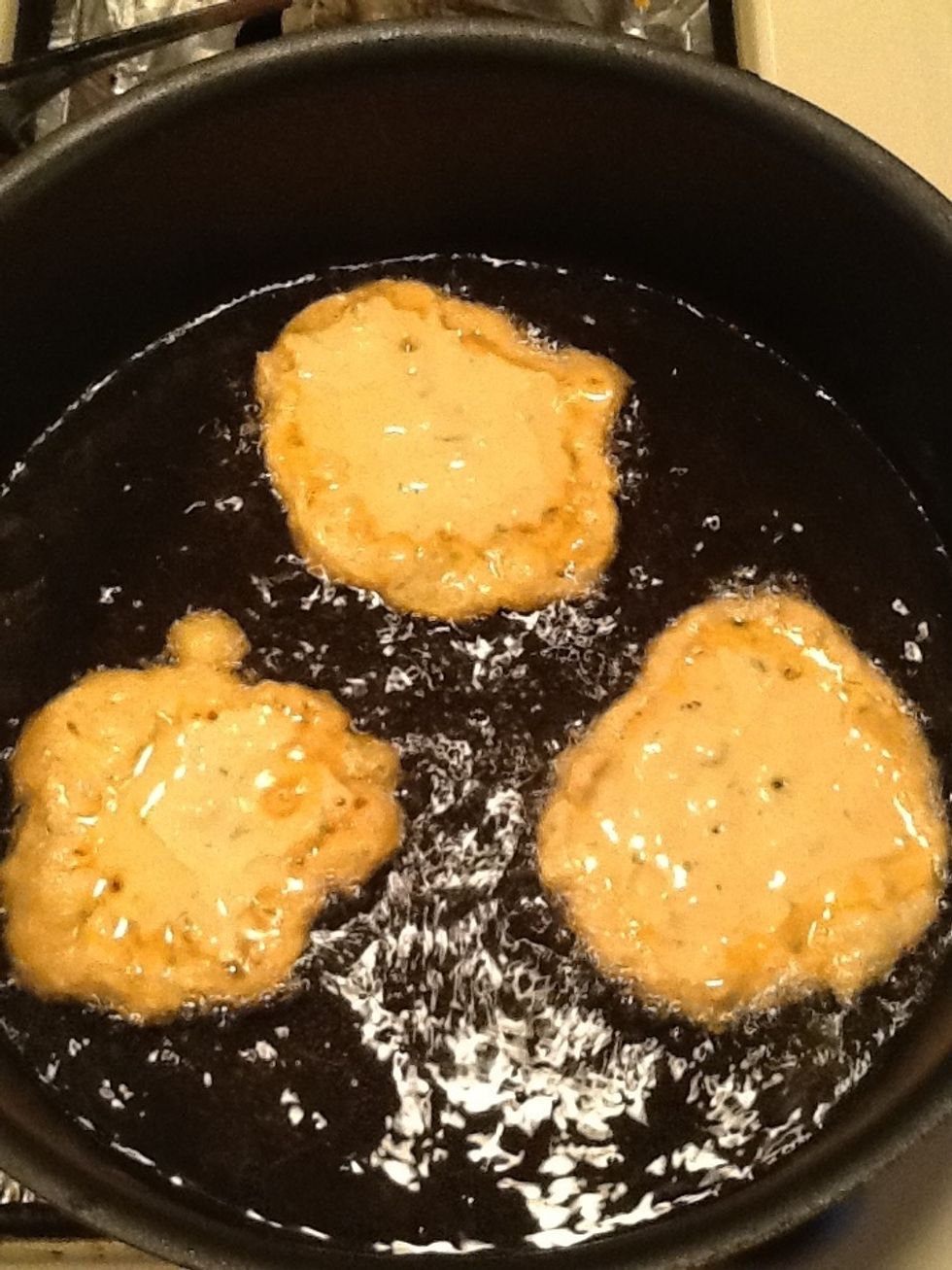 Let the first side brown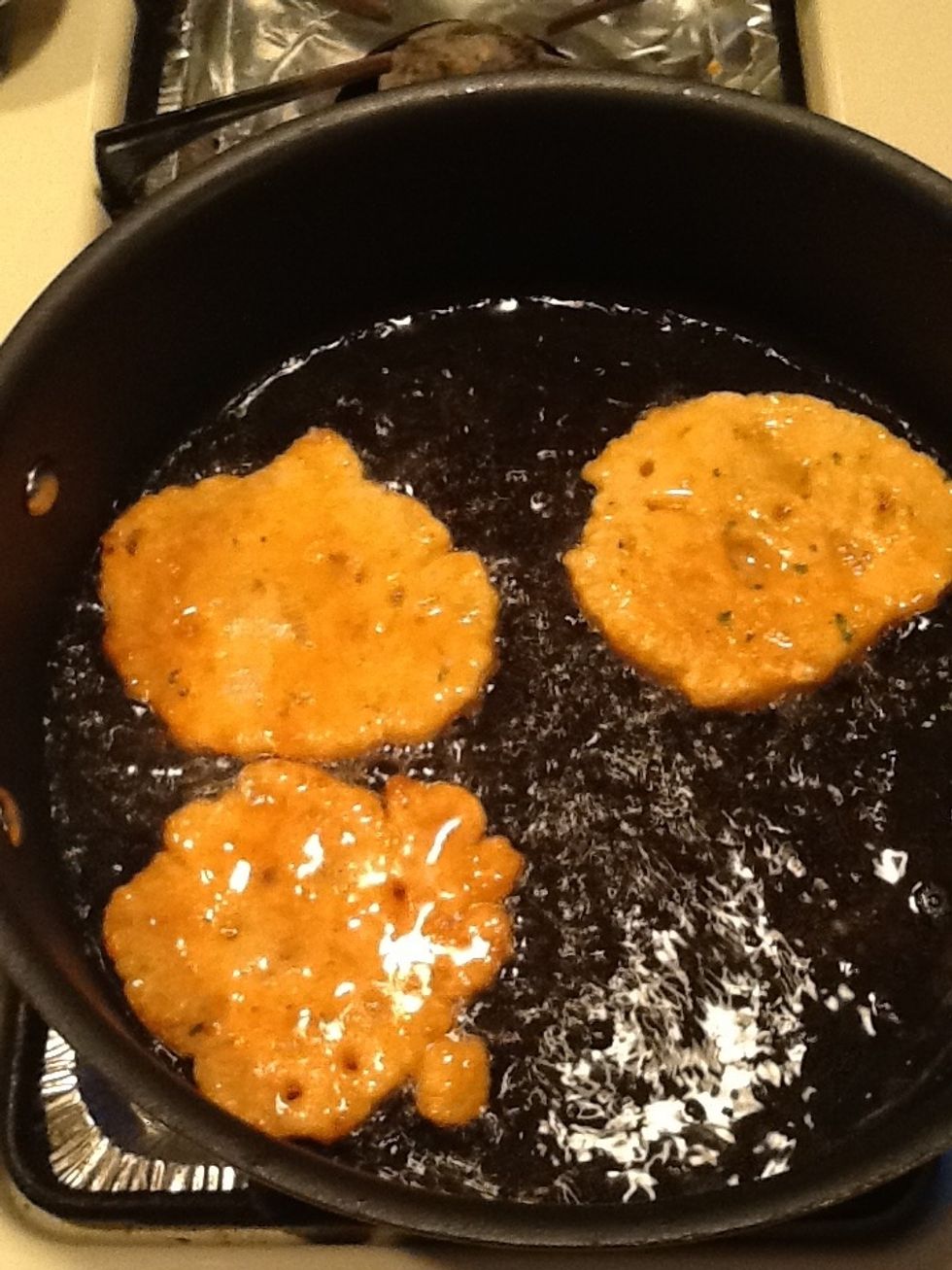 Turn it around and cook the other side.
When they have cooked put them on a paper towel lined plate or do as I do. String them thru a stick to drain of excess oil☺😉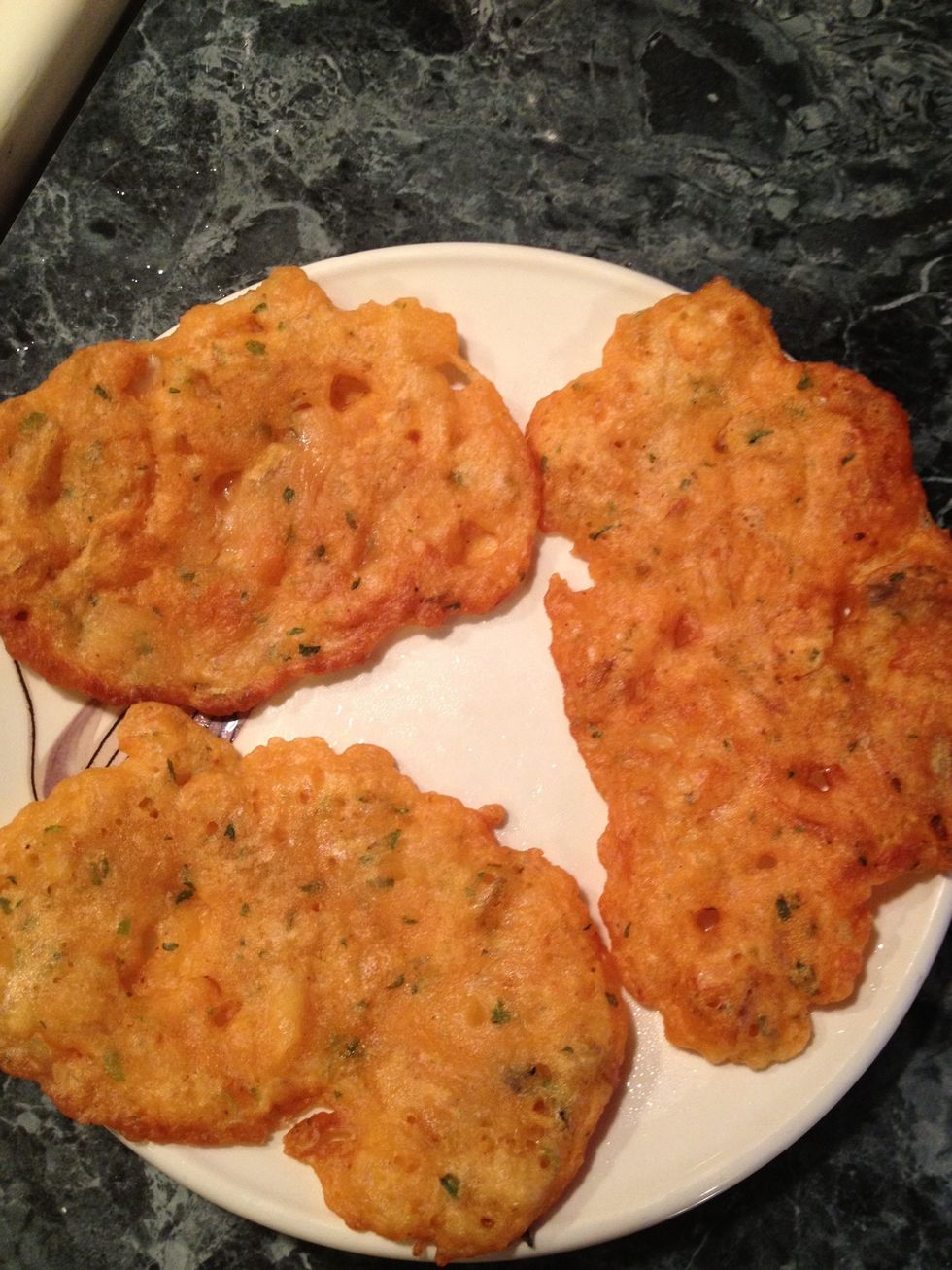 Enjoy as a snack. Serve hot and Immediately!! Add some hot sauce over the top if you dare😉
1/2lb Salted BONELESS codfish ( bacalao)
2.0c Flour
2/3c Water
1.0tsp Baking powder
1/2Tbsp Dry parsley
2 Ajices. (Sweet peppers), finely diced(optional)
1 envelope sazon w/ culantro y achiote
1/4tsp Salt
1/2tsp Pepper