How to make baby food starting at 6 months
My baby loves it! I love that's it's fresh, healthy, tasty, and easy to do.
23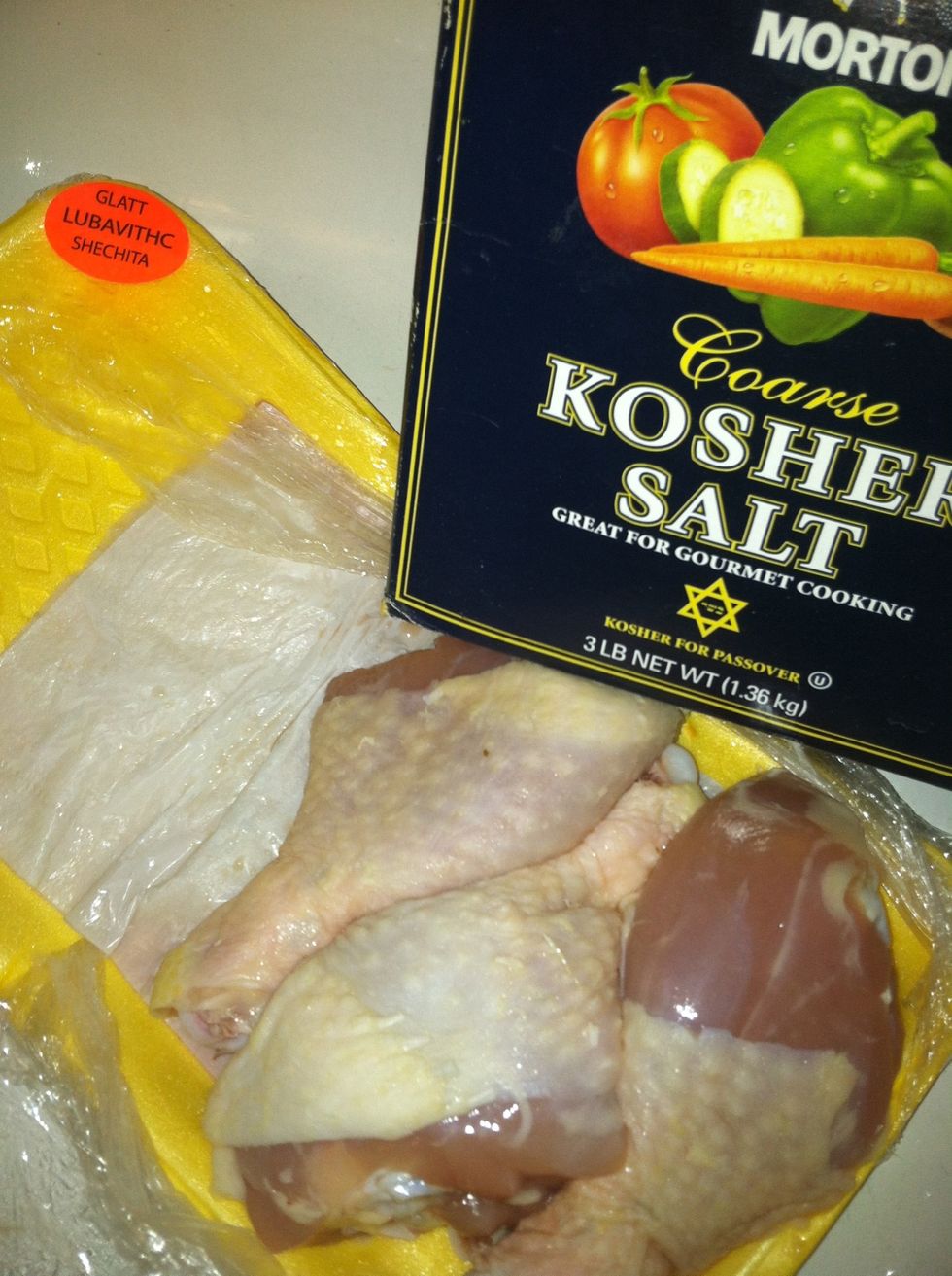 Chicken of choice (I only use Kosher) and Kosher salt.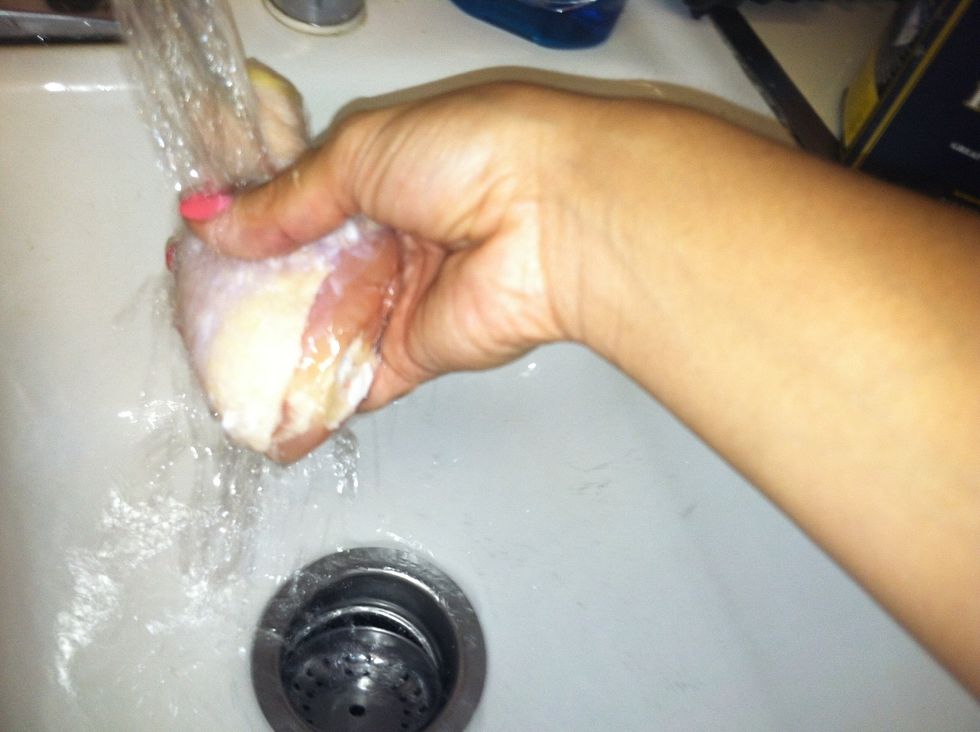 Wash your chicken in water only.
Take a small handful of Kosher salt and add to pot with water.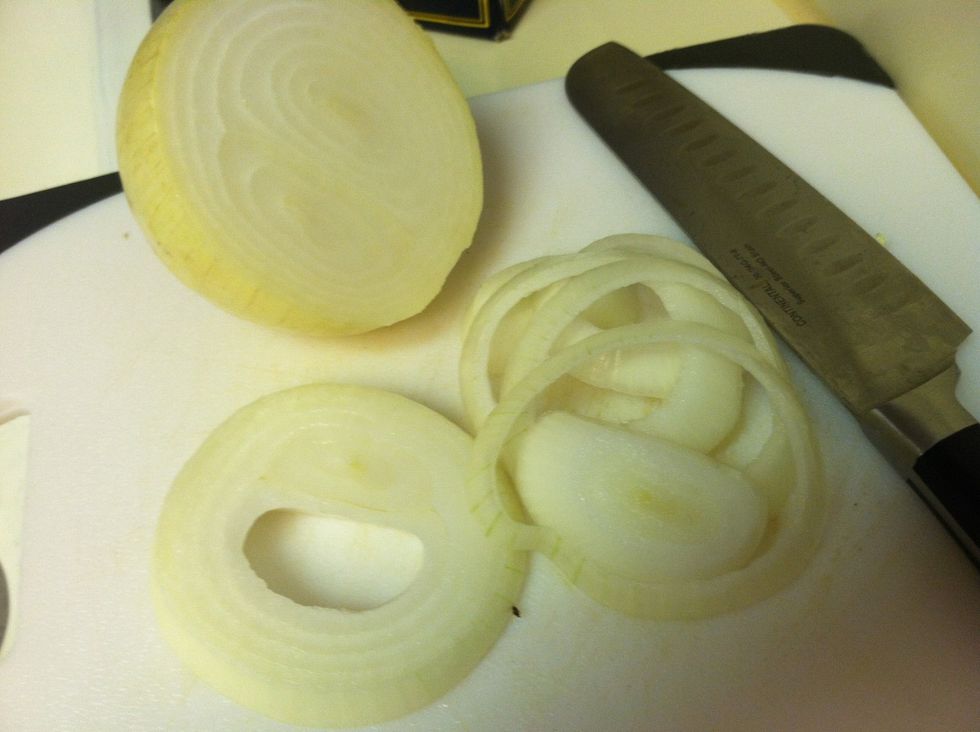 Slice 1/3 of onion.
Add chicken and onion to water. Boil for about 25 mins.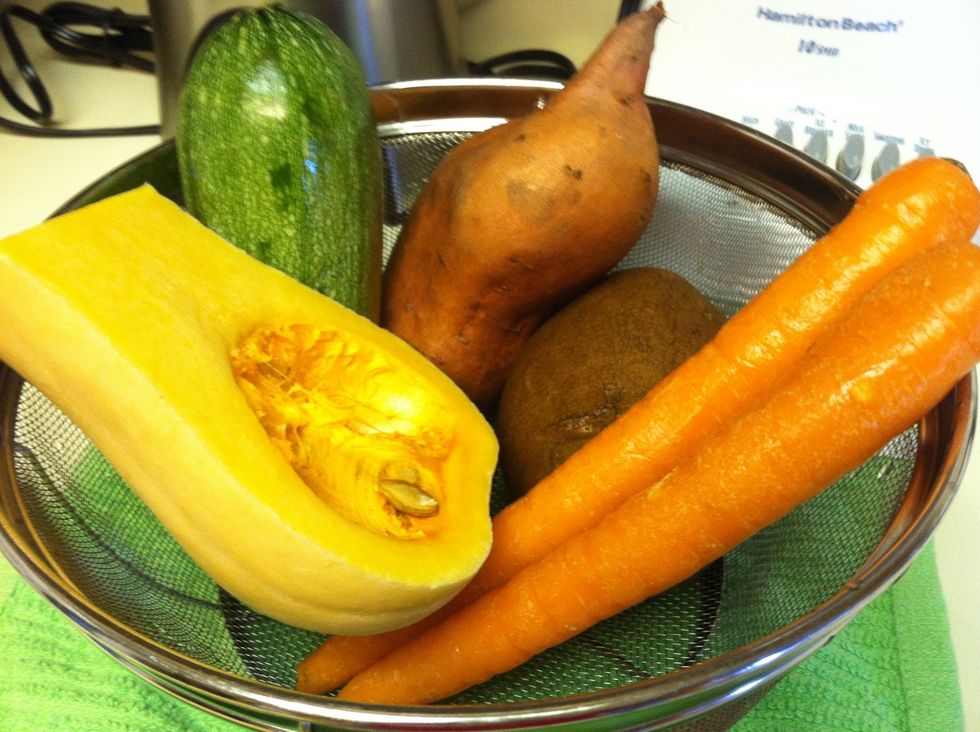 Wash and peel carrots, potato, sweet potato, butternut squash, and zucchini (Italian or Mexican).
Cut your vegetables into smaller pieces.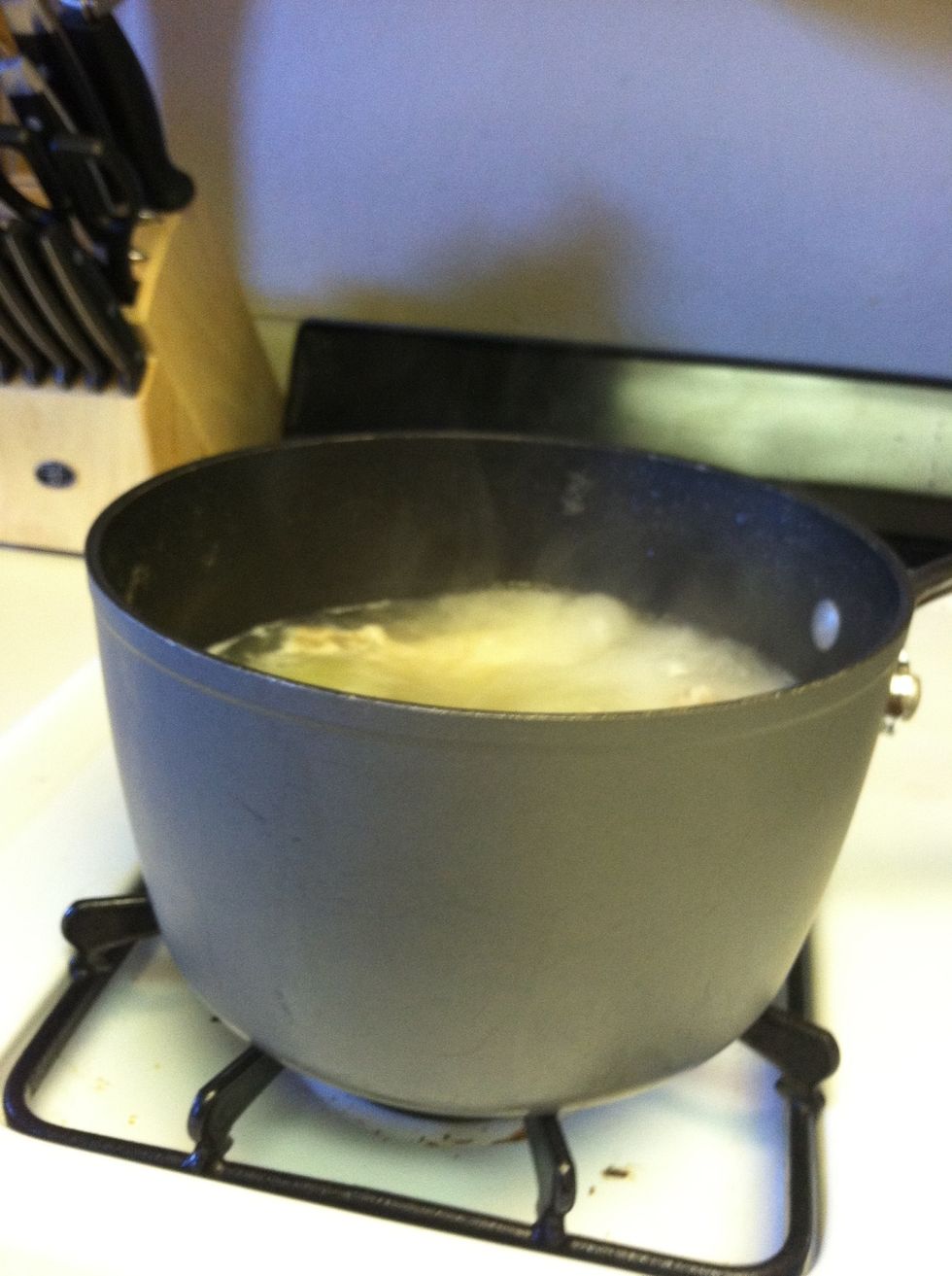 Clean out any chicken dew that may have formed at the top.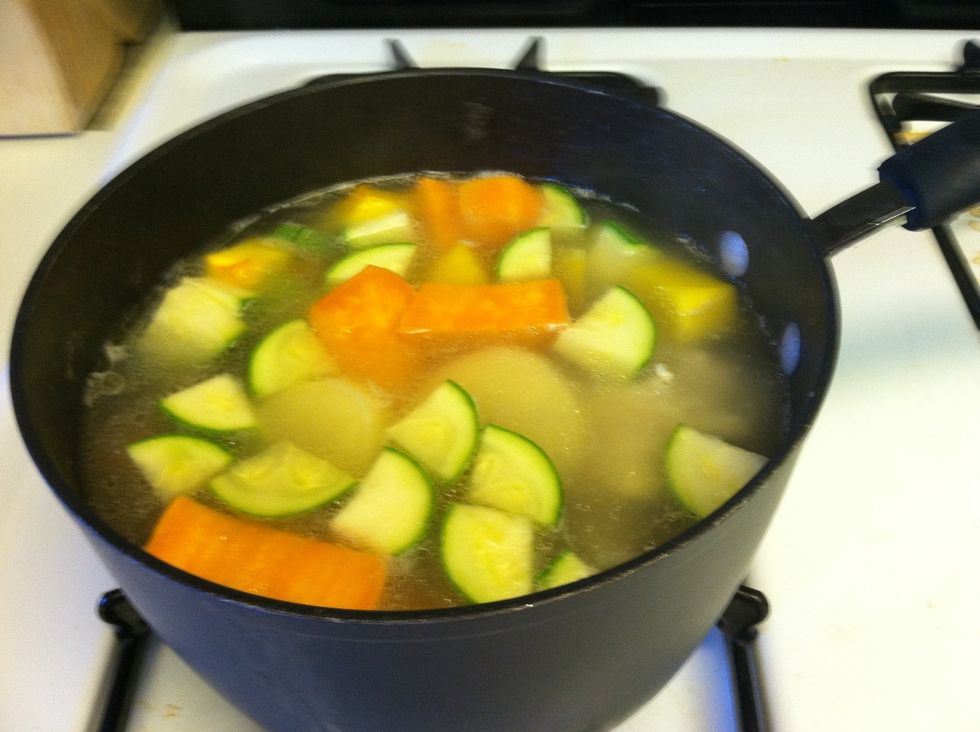 Add vegetables. Boil for 20 mins or until vegetables are cooked.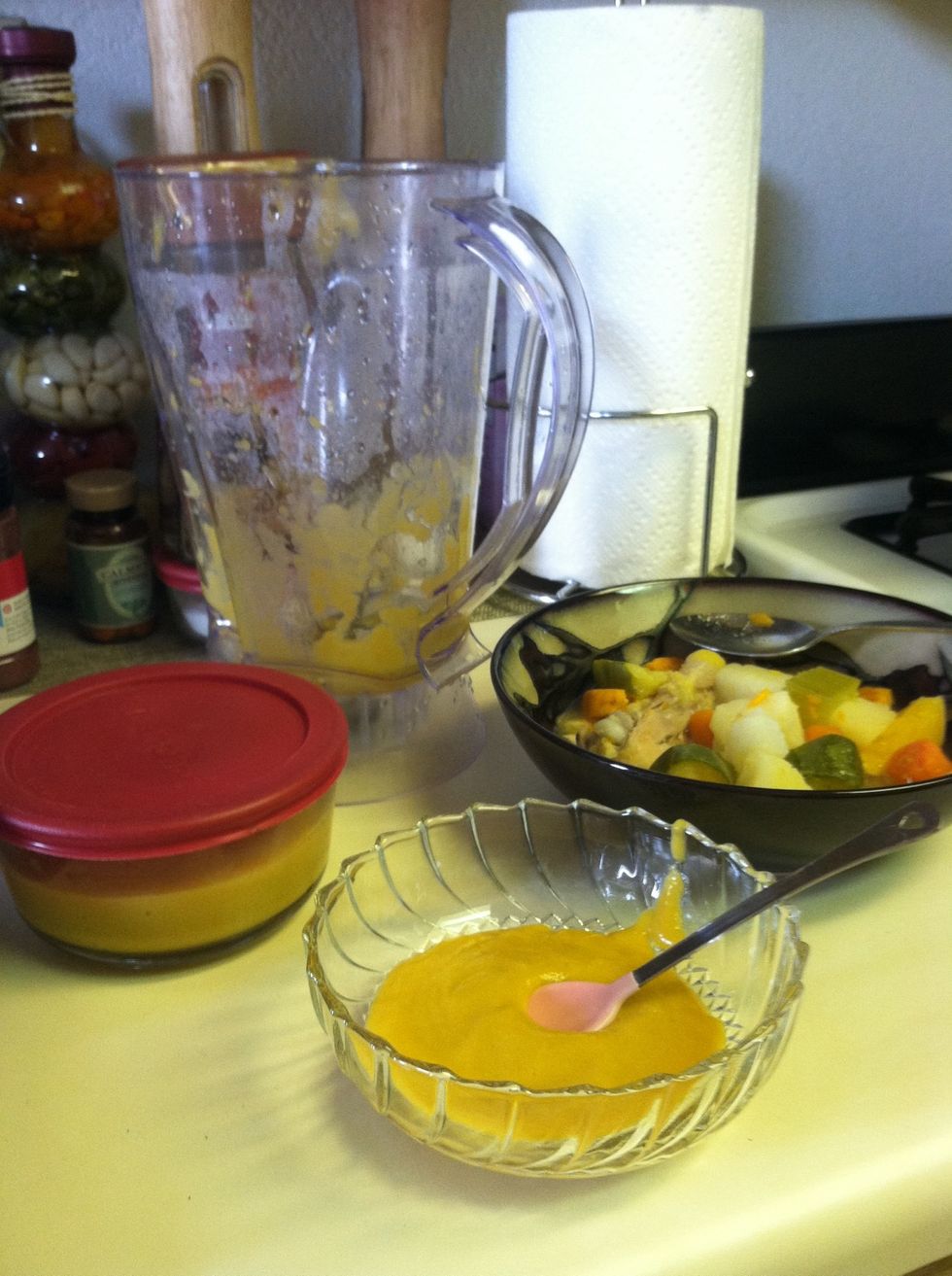 Take out a piece of chicken. Throw away any bones. Use meat only and a variety of vegetables. Purée in the blender. Let it cool. Serve and save some in the refrigerator for later or the next day only.
Chicken
Kosher salt
Onion
Carrots
Potato
Sweet potato
Zucchini
Butternut squash
Baby Baby
Exploring, growing, learning. Sometimes you don't realize how hard I work... it's hard work to be a baby! Sharing guides. @HardToBeABaby *Multilingual